Explore a hidden village - Kon Tu Ma
Hi Hivers, continued with the series of "Exploring hidden villages in Mang Den", today I would like to bring out a new one for you. It's Kon Tu Ma village, it's a hidden village of Xo Dang ethnic minority located deep in the forest of Dak Tang commune, Kon Plong district, Kon Tum province. I knew about this village from one of my friend who used to go there by accident. What he described about the village is my motivation to go there. And it was a right decision.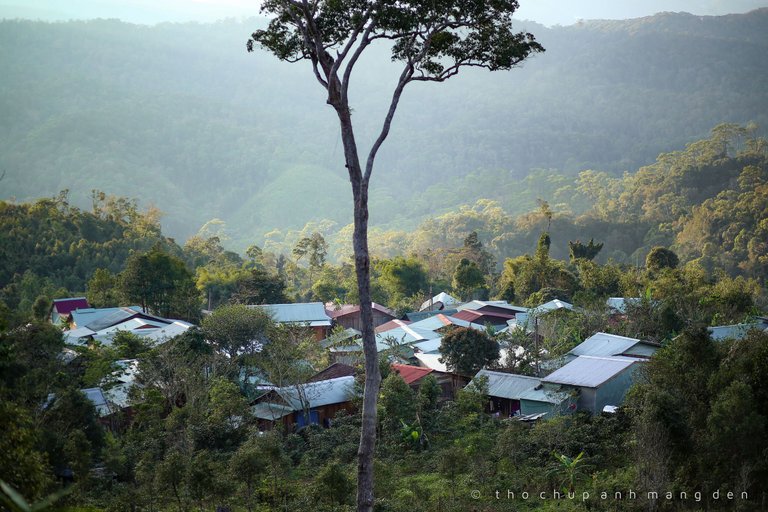 Kon Tu Ma village is about 20km away from Mang Town where I am living. It's a small village nestled between mountains and forests around. It's not even displayed on google map, and there is only way to go there. Thanks to the good policy of the local government, the way there is quite good, even thought it is quite narrow. The steep road up and down the hills led me through beautiful forests. It took me about one hour to drive there. I really enjoyed that drive in a beautiful afternoon.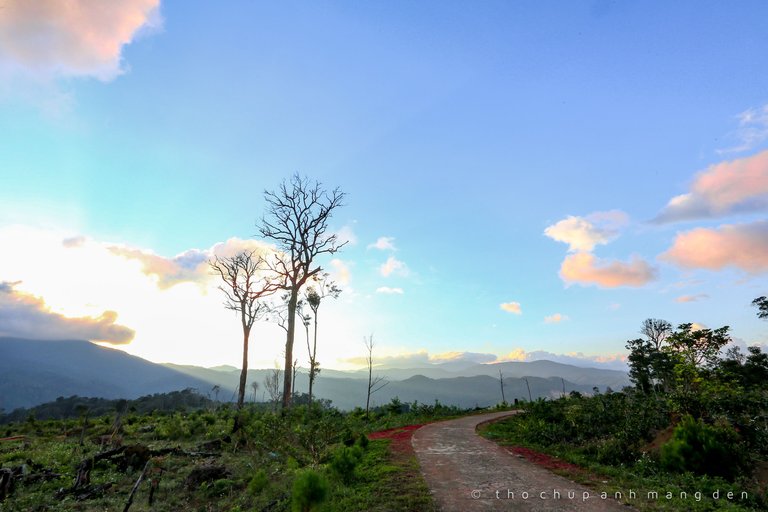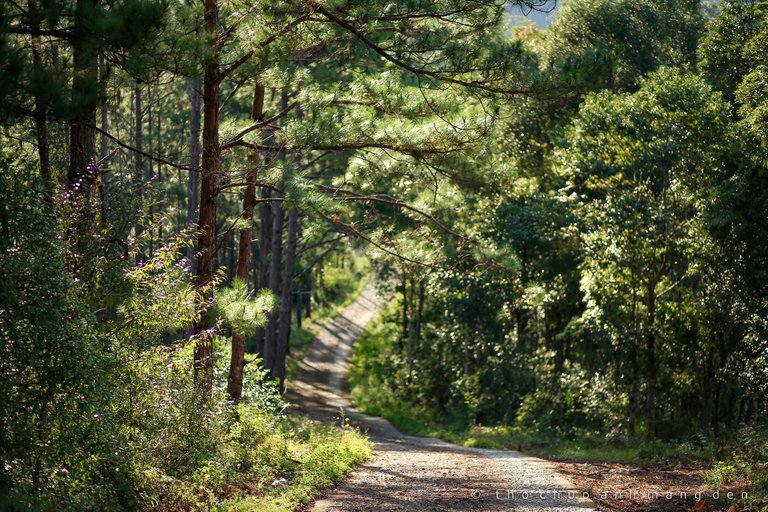 When I arrived Kon Tu Ma village, I was surprised by the beauty of the village. There are only about households hidden behind surrounding forests and mountains. Small houses were built next to each other, creating a small residential area. Most of the houses over there were built from wood and with simple architecture. People there lead a simple life and they live in harmony with the nature and animals around. I could feel the peace over there.
Surrounded by forests and mountains, Kon Tu Ma has a beautiful nature. And the thing I like most about its nature is the pine forests. Located at an altitude of over 1200m above sea level, the weather there is cool all year round. And it's very suitable for conifers like pine. That created the typical beauty of this place. In addition, the forests there are also preserved very well by the local people, which is I really liked. People have grown so many different plants around their houses too. They live in harmony with nature around.
And the photos I like the most from the exploration is the photos of children. They also have an innocent beauty on their faces. Looking at the things that the children play in the village, I felt like my childhood time came back. With simple things, the children could make their day with a lot of laugh, which many children in big cities cannot do.
Another thing I really liked about the village is the people there. Even though I was a stranger in the village, people were quite friendly to me. They mostly earn their living by growing coffee, rice and raise cattle. Even though they have a hard life, but I could see the happiness on their faces. Every one there looks happy with their lives. When I left the village at around 5pm, there were so many people gathering at the communal house to play football and volleyball after a hard-working day.
And on the way home, I came across a very beautiful sunset. It was like my surprised gift from the Mother Nature before I left the village. I was so lucky at the right time and place to admire such a beautiful sunset. I hope you guys like it too through my photos below.
It was my next post in the series of "Exploring hidden villages in Mang Den". Hopefully you find this post interesting. Thank you very much for taking time to read my post. And I wish you a nice day.
FIND ME ON:
Website:
https://www.dodobalo.com/
Website:
https://mangdendiscovery.vn/
Facebook:
https://www.facebook.com/Imdodohere
Instagram:
https://www.instagram.com/dodo.balo/
Twitter:
https://twitter.com/dodovietnam1
---
---