Explore the beautiful nature of Nam River - Hoa Bac - Da Nang
Hello nature lovers, how are you today?
Last week I had a wonderful exploration of the beautiful nature of the Nam River in the Hoa Bac mountain area of Da Nang. I really didn't expect I'd discover so many beautiful places there. In the mountainous area of Hoa Bac, there are two main rivers: Bac River (North River) and Nam River (South River). I've explored Song Bac a few times because it's more accessible. I was very curious to know what was in the Nam River, so last week my friends and I decided to have a trekking trip along the Nam River to explore the nature there.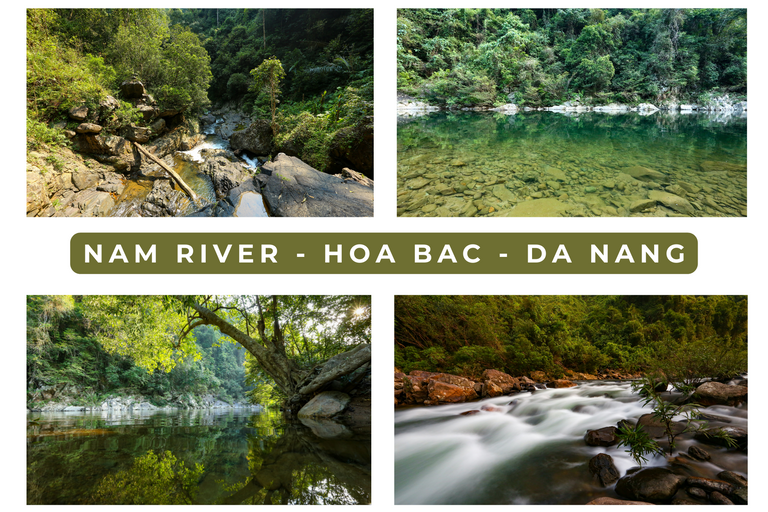 Where is Nam River?
As its name suggests, Nam River (South River) is one of the two main rivers and it is located in the South of Hoa Bac mountainous area. Nam River and Bac River meet at Vung Bot, which I have introduced in my previous post (https://peakd.com/hive-155530/@dodovietnam/vung-bot-the-meeting-place-of-bac-river-and-nam-river), to form the poetic Cu De river flowing into the East Sea. Compared to Bac River, Nam River is less known because of its geographical location and rugged topography. Nam River is located deep in the tropical forest of Hoa Bac mountains and its rugged terrain is a real challenge for those who want to explore it. However, it is also the rugged terrain that creates many beautiful and hidden spots along this river.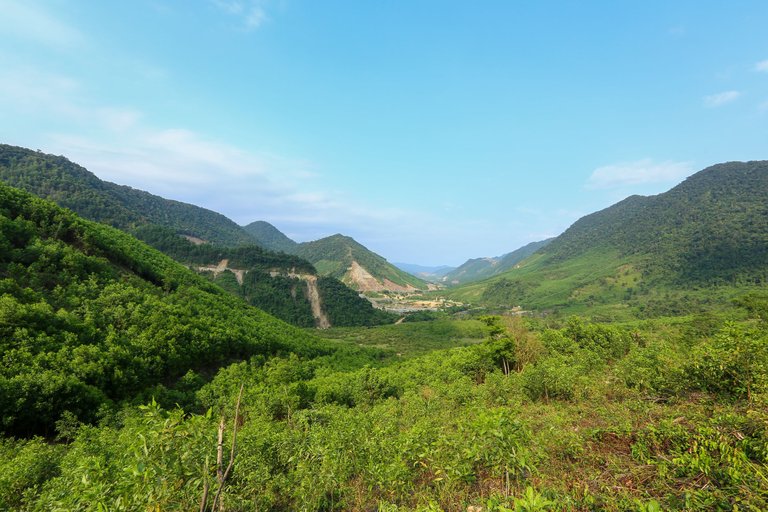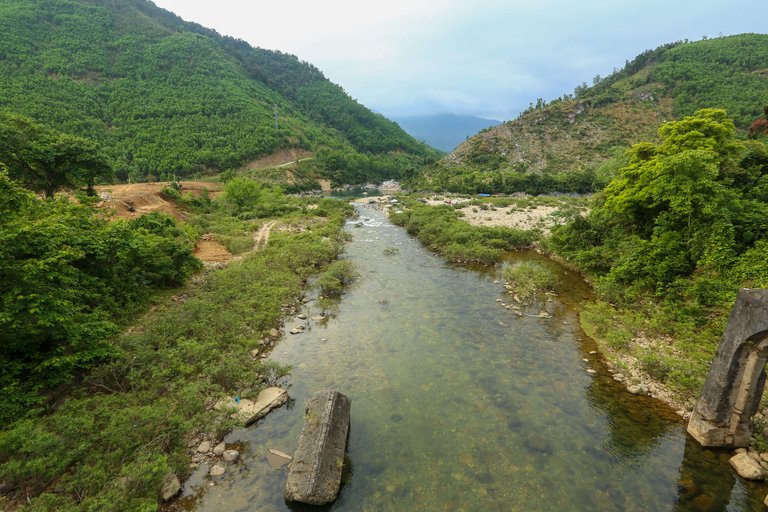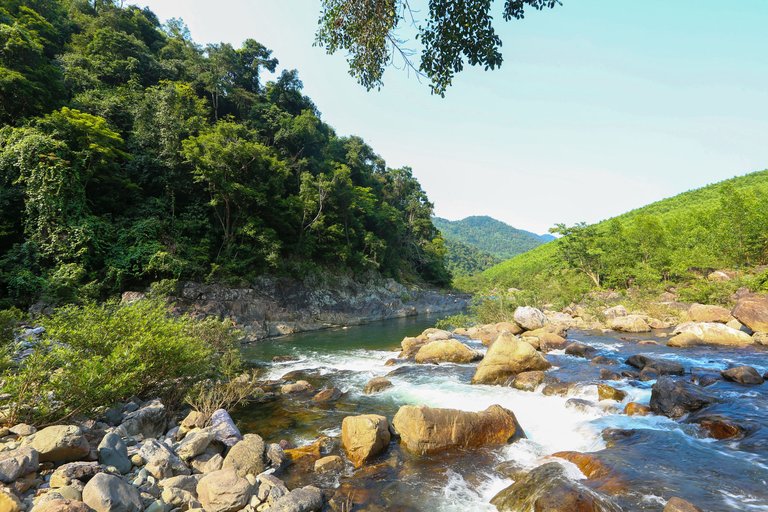 It was a tough journey!
It's actually quite difficult to reach this river. It took us 4 hours trekking along this river, not to mention many times when we had to wade through it or climb the cliffs to continue our journey. We were fortunate to find the hunters' trail, but we had also lost our way a few times and it took a while for us to determine the direction and continue our journey. It can be said that this is one of the toughest trekking I have faced so far because the path was not clear and I did not know how far it lasted. Wading across the river and climbing the cliffs were also very tiring. We started our trek in the morning, and it wasn't until dark that we finished it.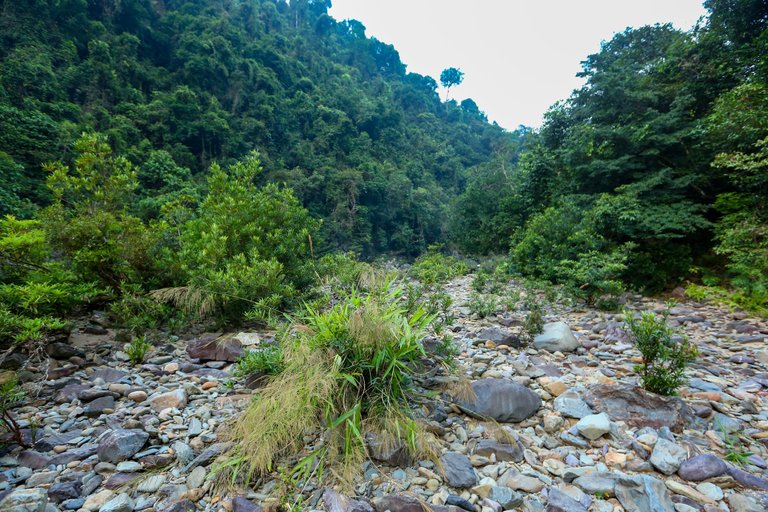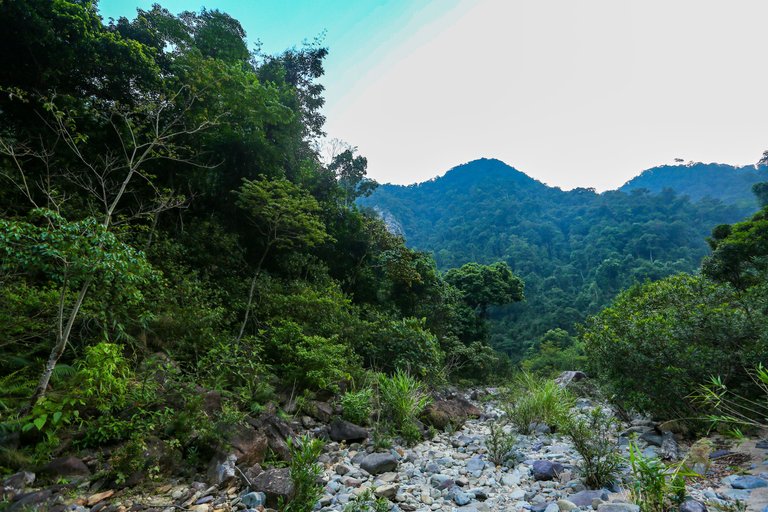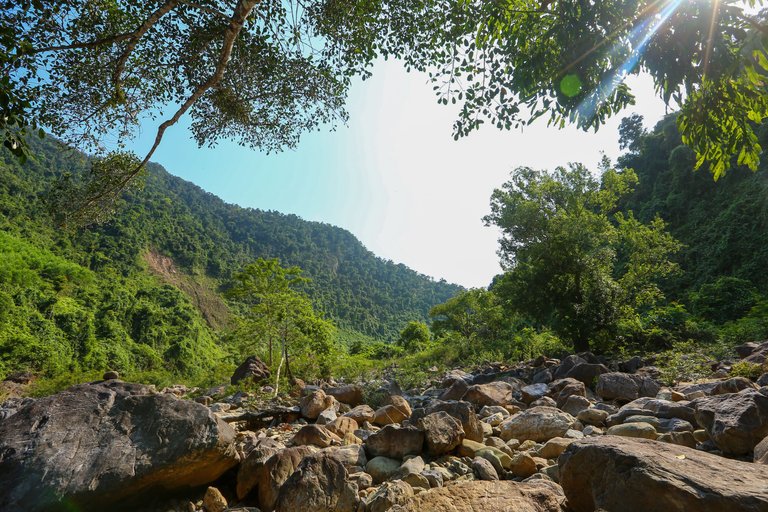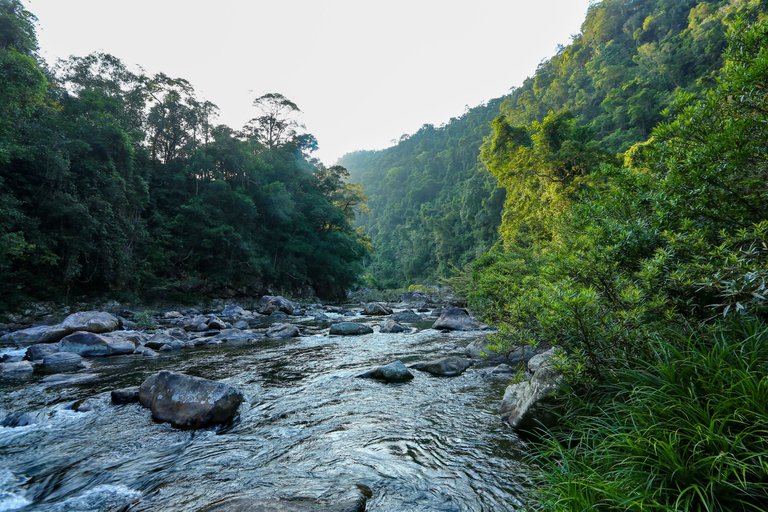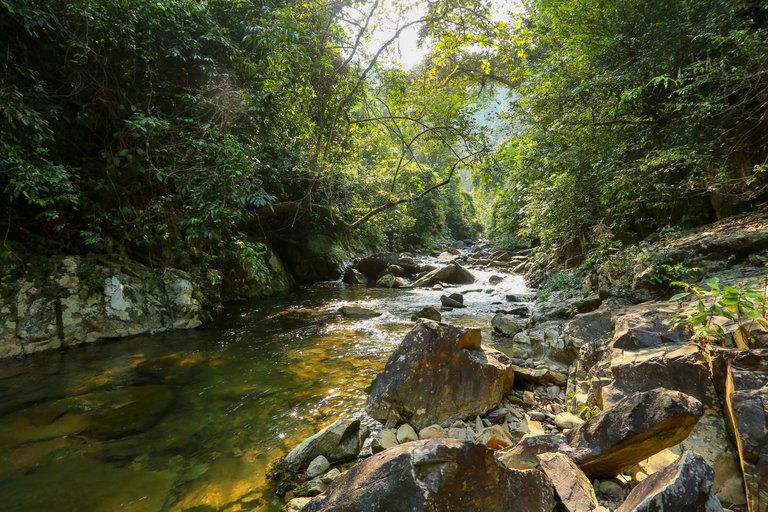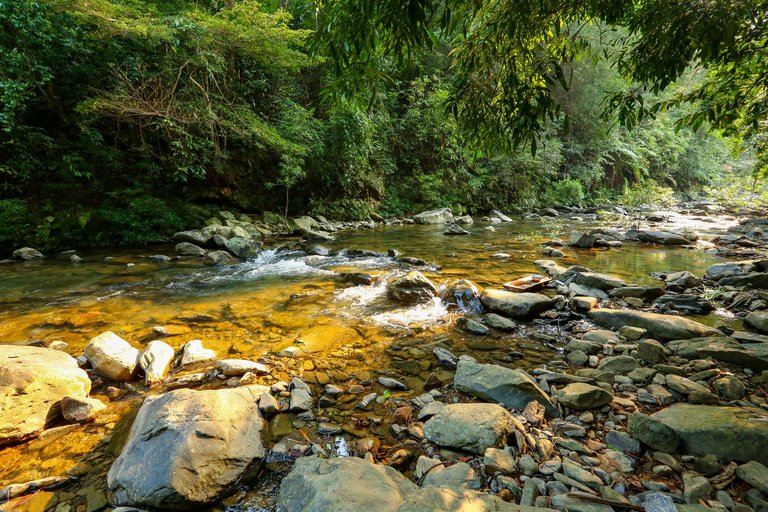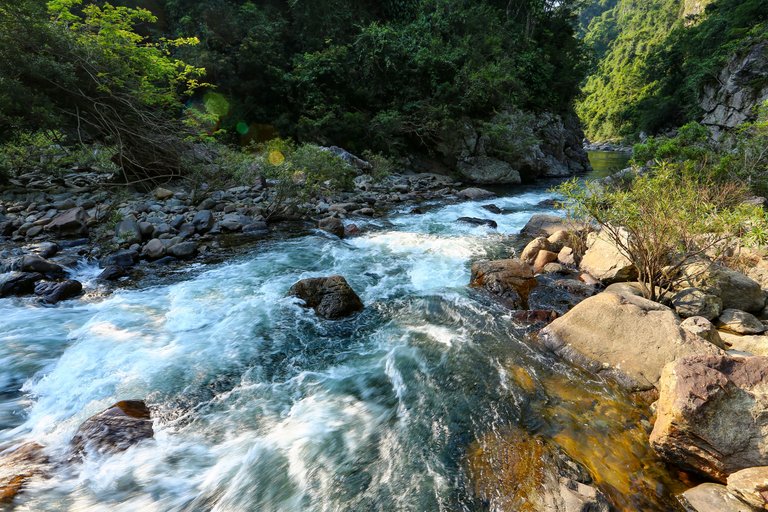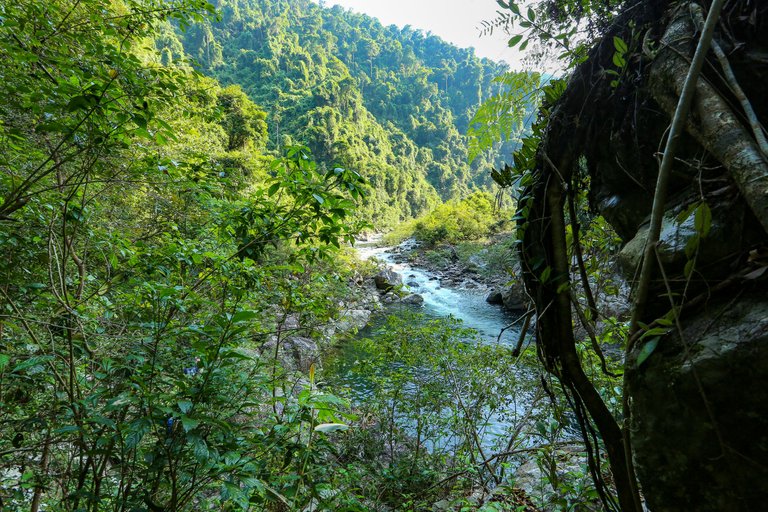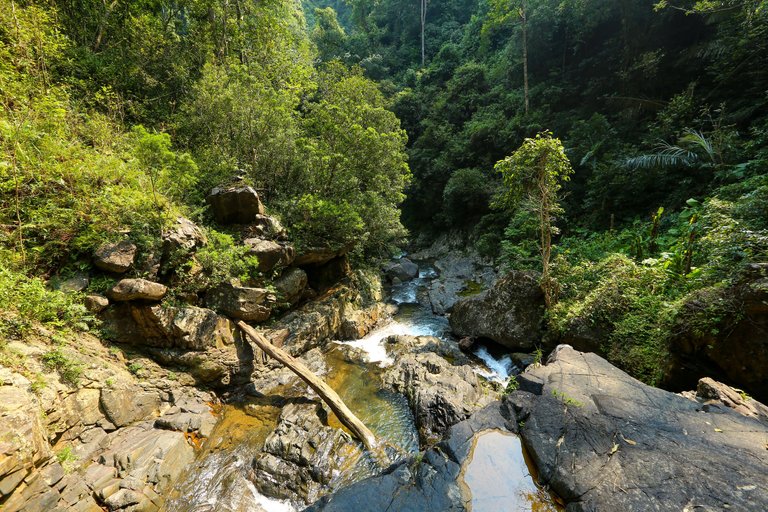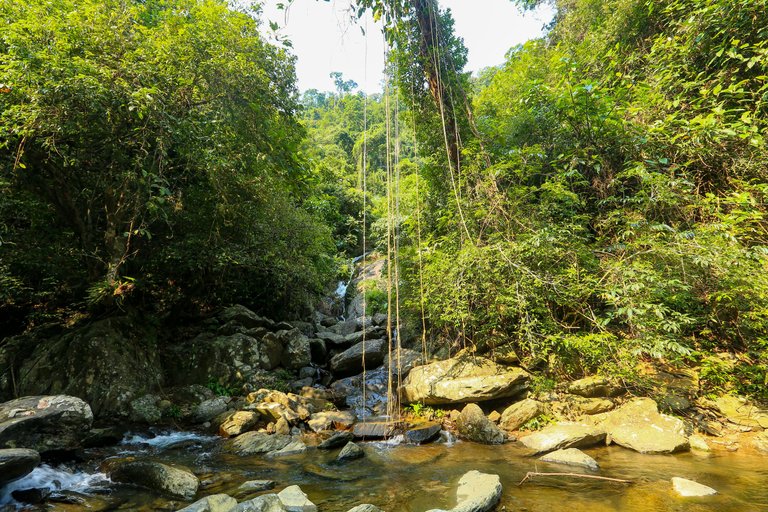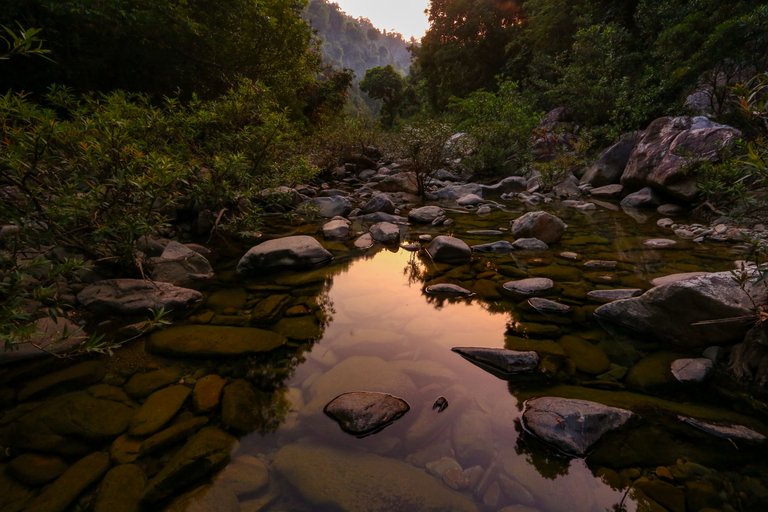 Surprise gifts from Mother Nature
Although the journey was arduous, it was well worth it. We discovered many beautiful spots during our trekking. Indeed, the more mysterious and remote places bring us more surprises. Apart from enjoying the unspoiled nature, we also discovered a lot of beautiful spots there. Over time the water has formed beautiful lakes, the water there is emerald green and very clean and cool, we really enjoyed swimming there. The high cliffs make the lakes more mysterious and beautiful. We also found some oases in the middle of the river. Mother Nature always gives us unexpected gifts with majestic natural beauty. Although very tired, we all felt very refreshed and excited by the beauty of nature there.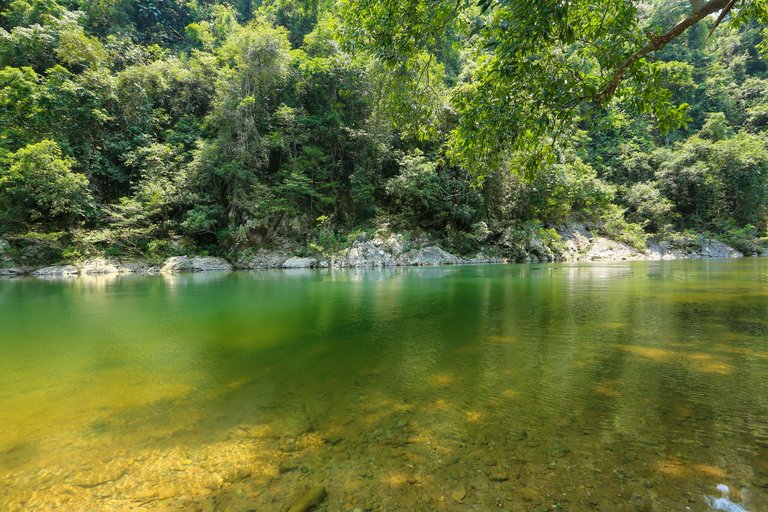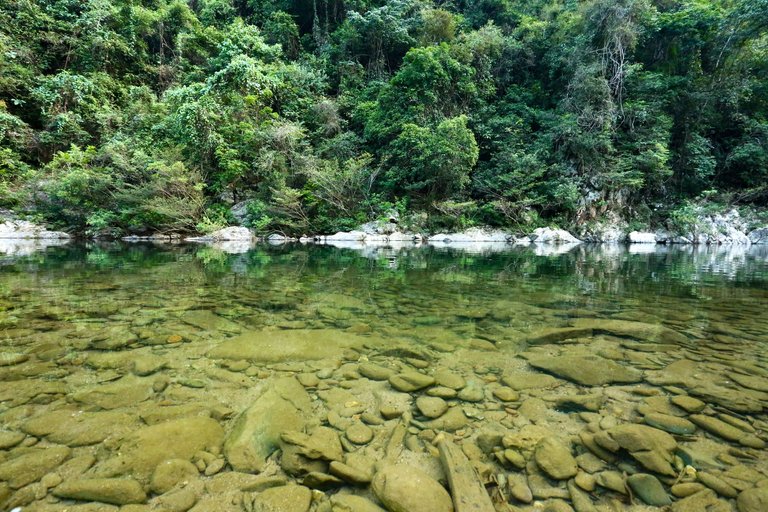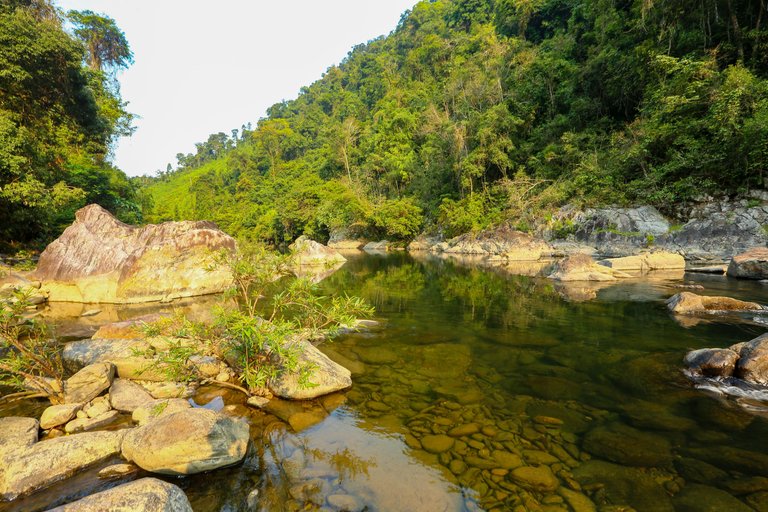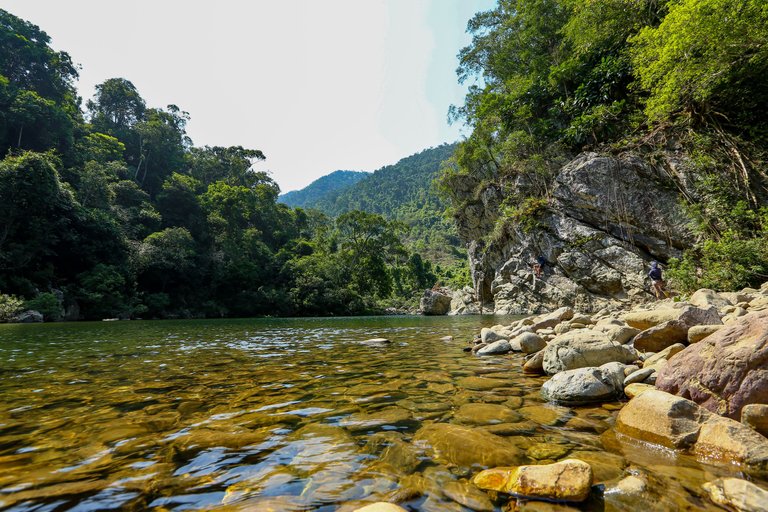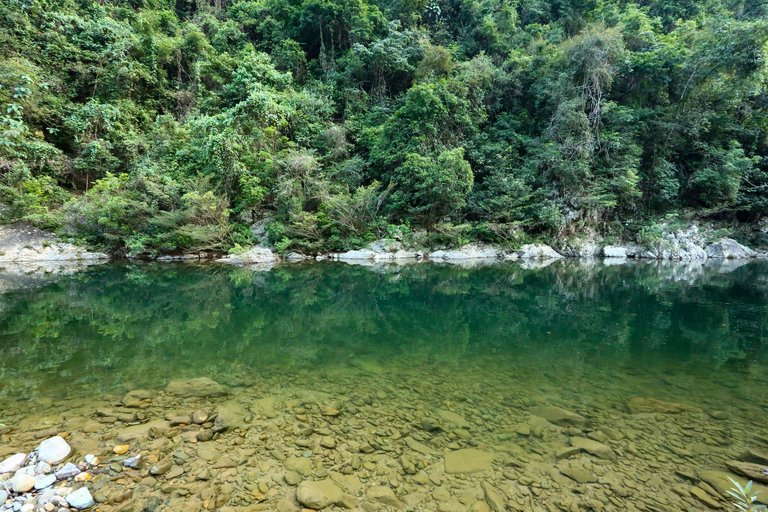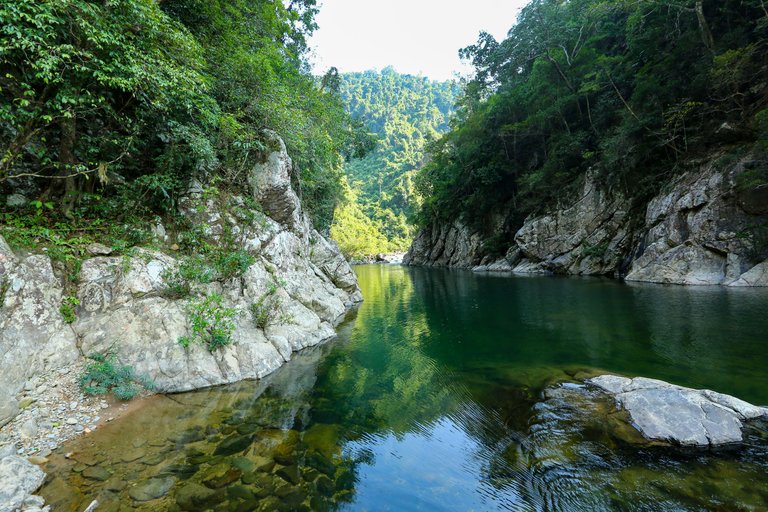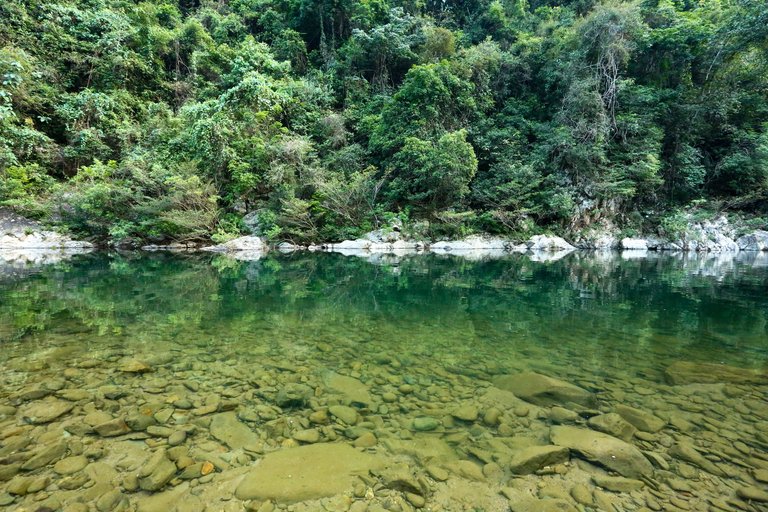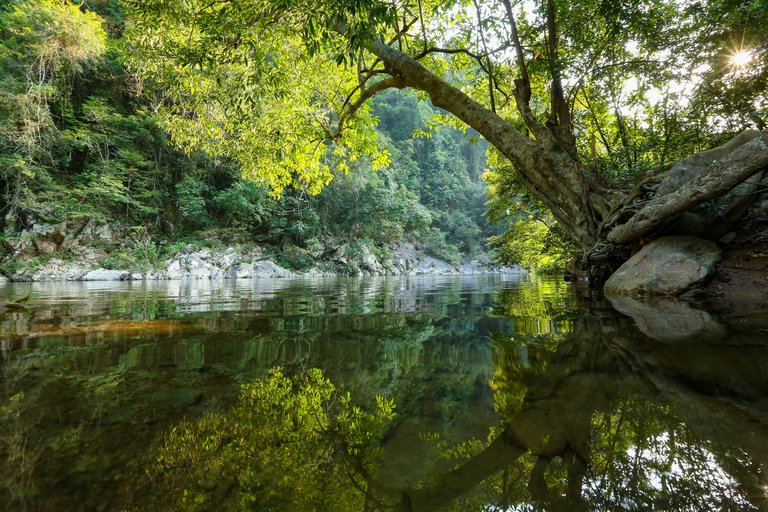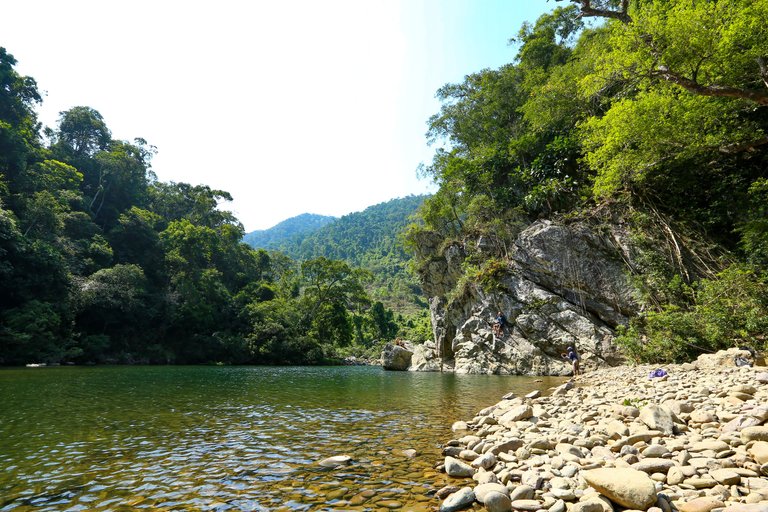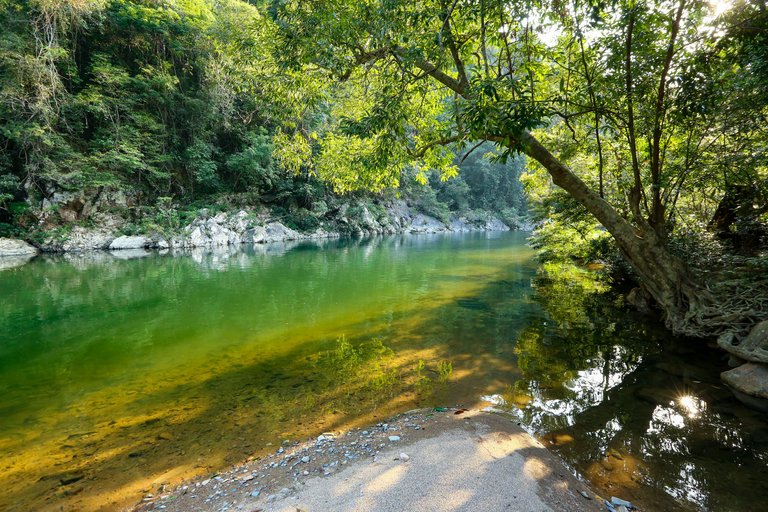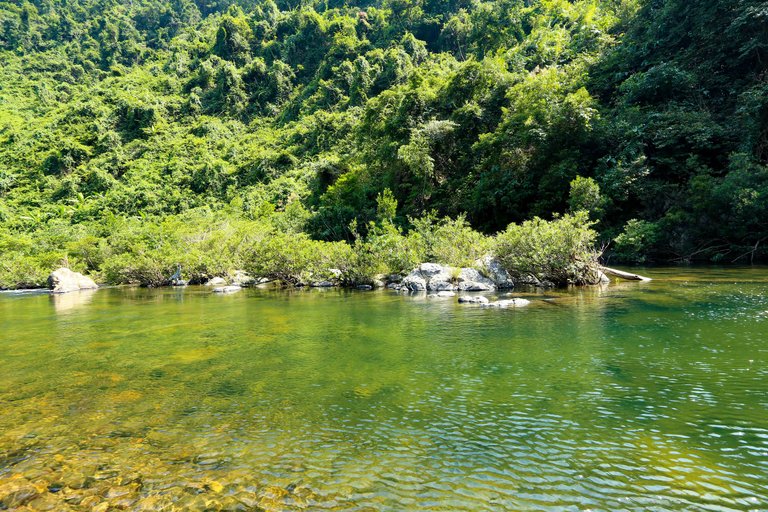 The Fountain of Youth
I don't really know where the Nam River originates from, but it's like the lifeblood and the fountain of youth that gives life to the entire area. It was also the main inspiration for our expedition. It is this that has led us from one surprise to another. There are times when it gurgles through the trees creating a catchy song, other times it flows smoothly over the cliffs like a delicate girl and other times it rolls through the rocks creating into a white stream. In any form, it still has an attractive beauty that Mother Nature has created. I tried to capture its beauty with the exposure shots below, I hope you like them too.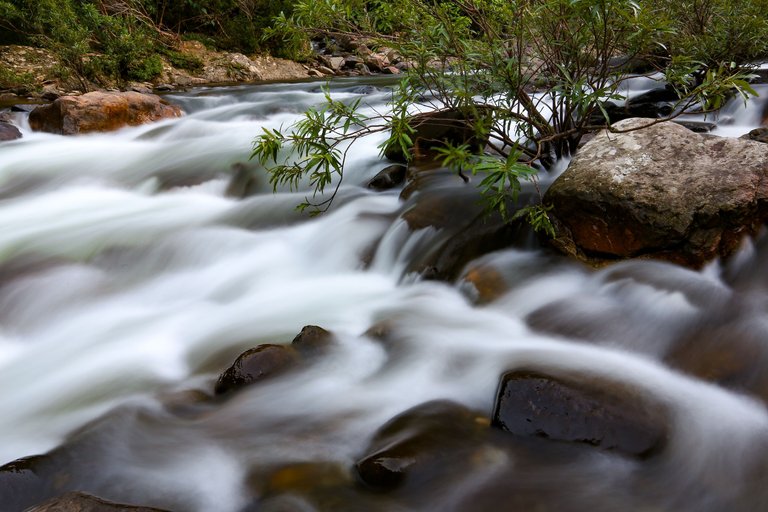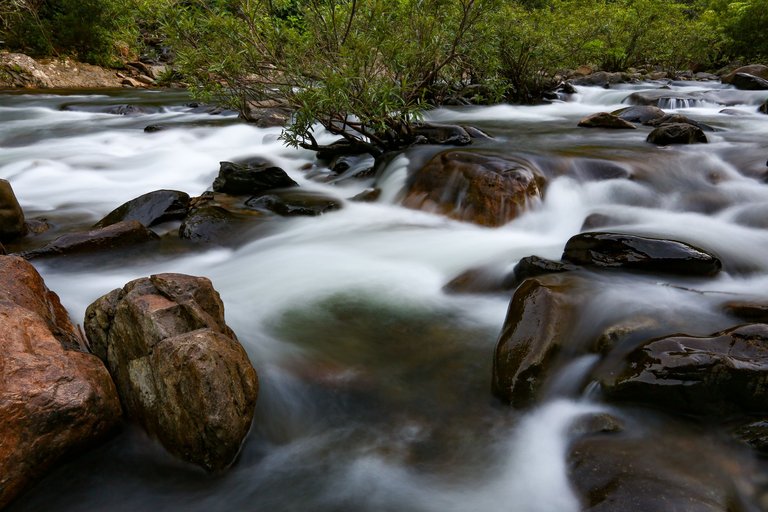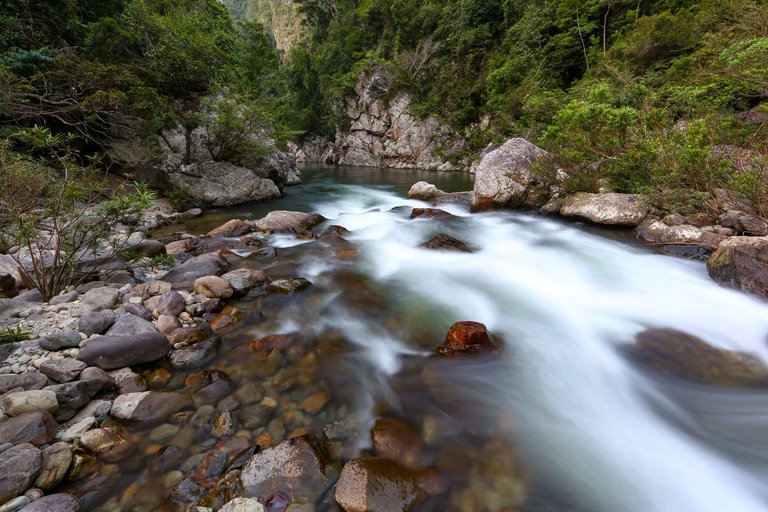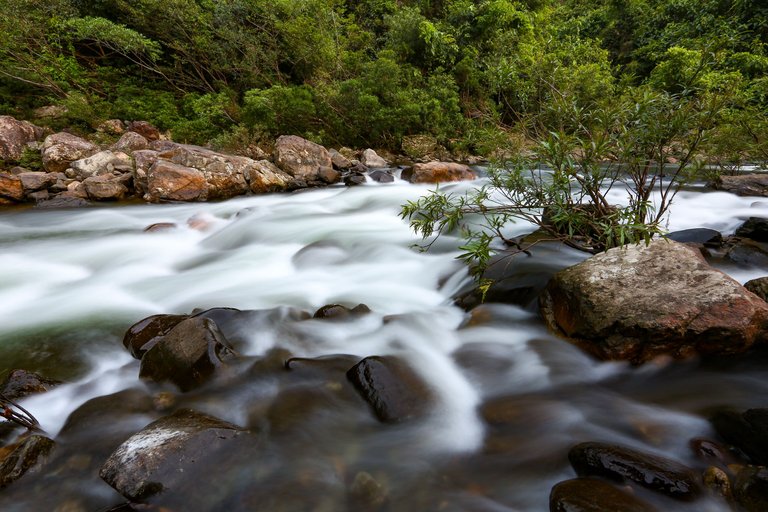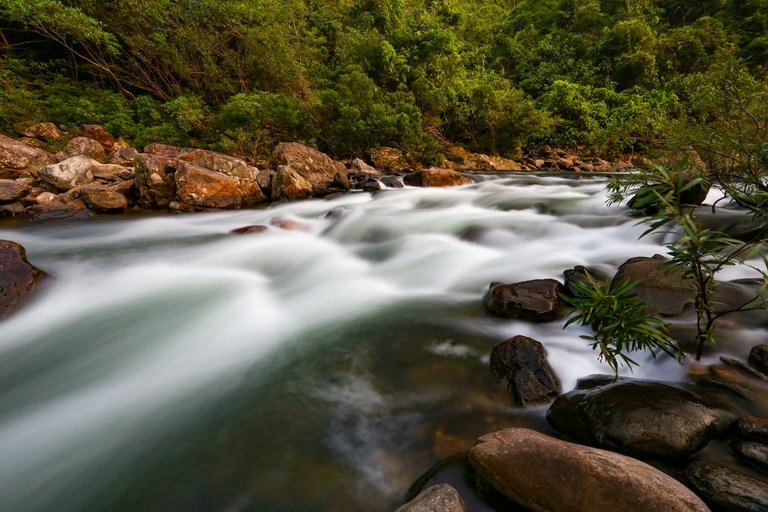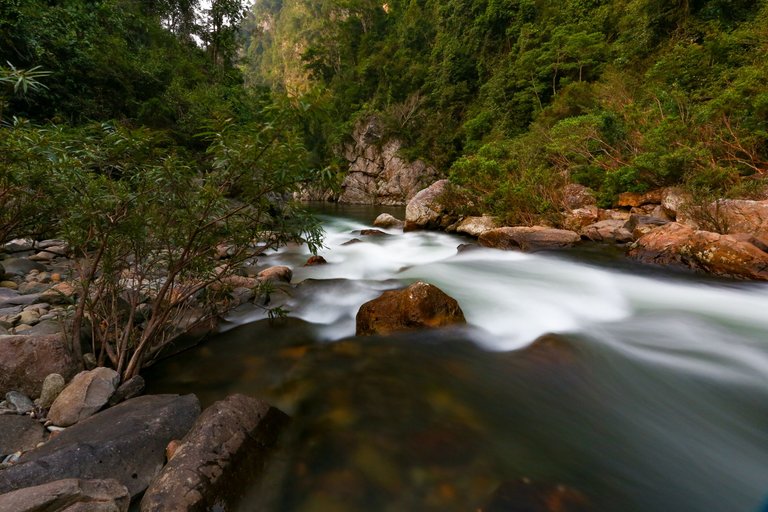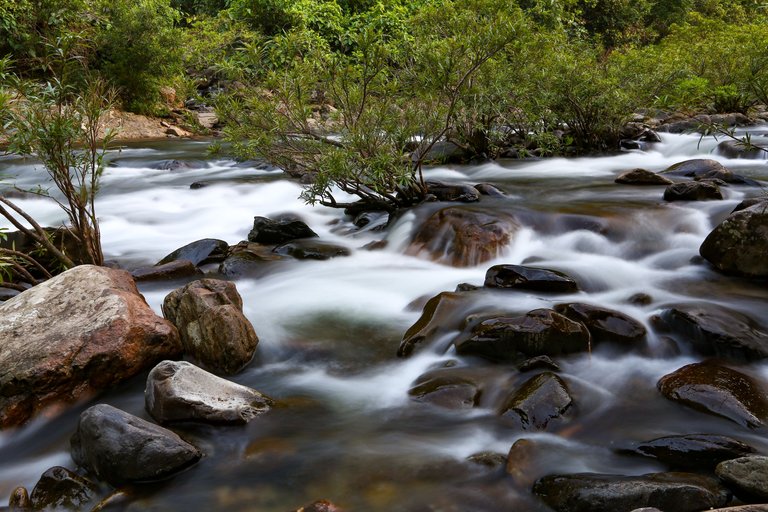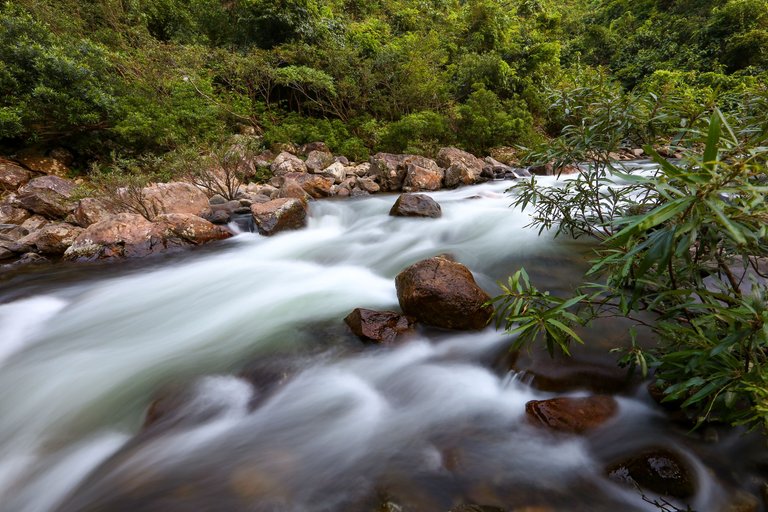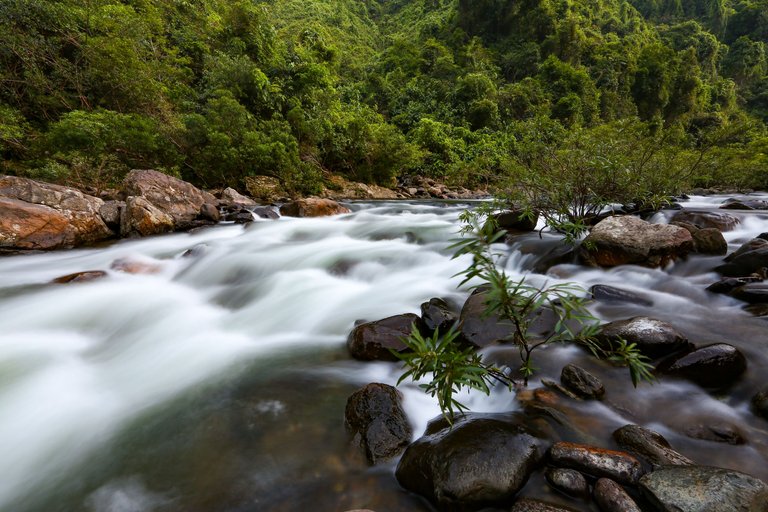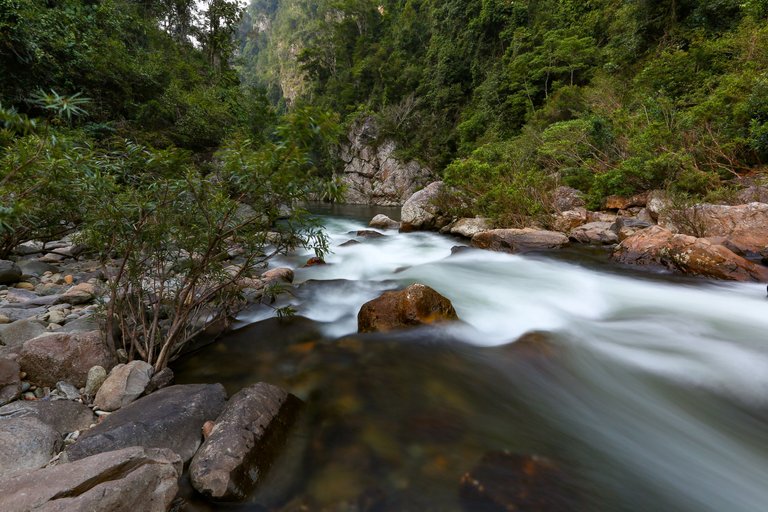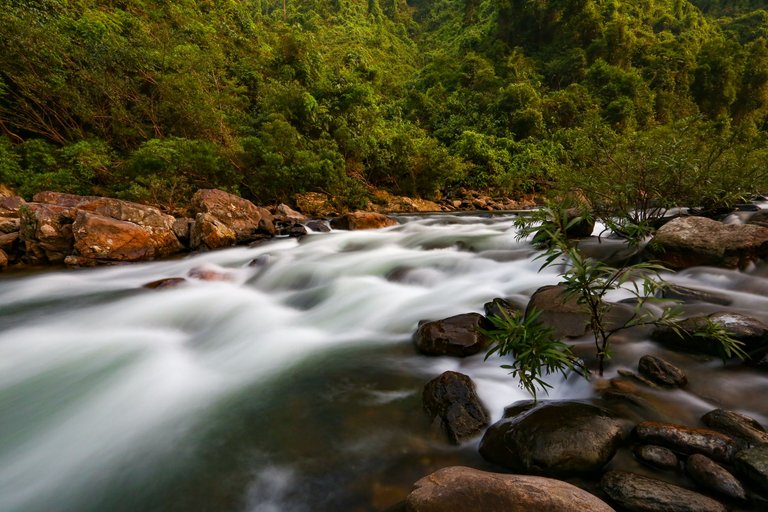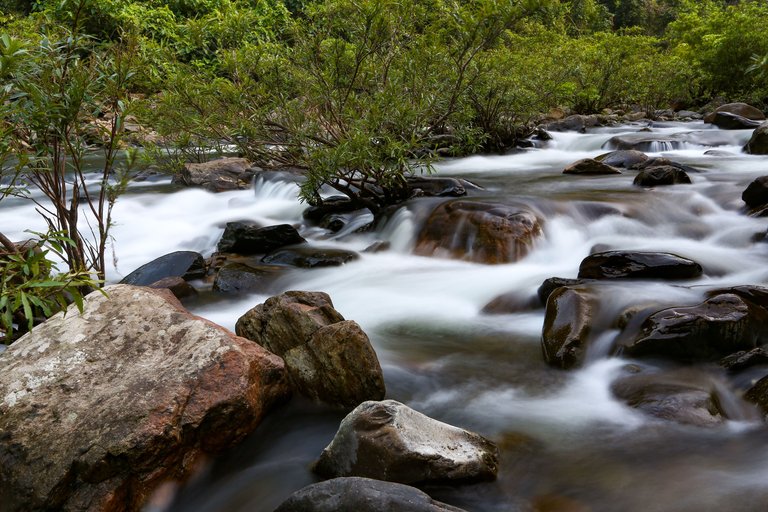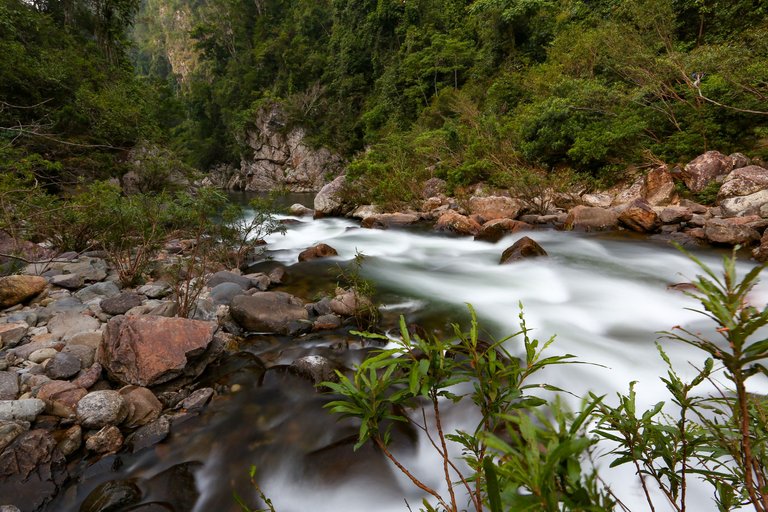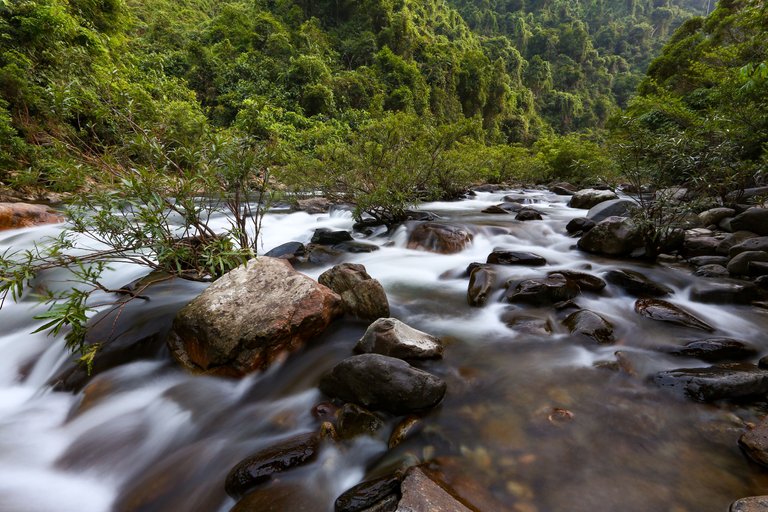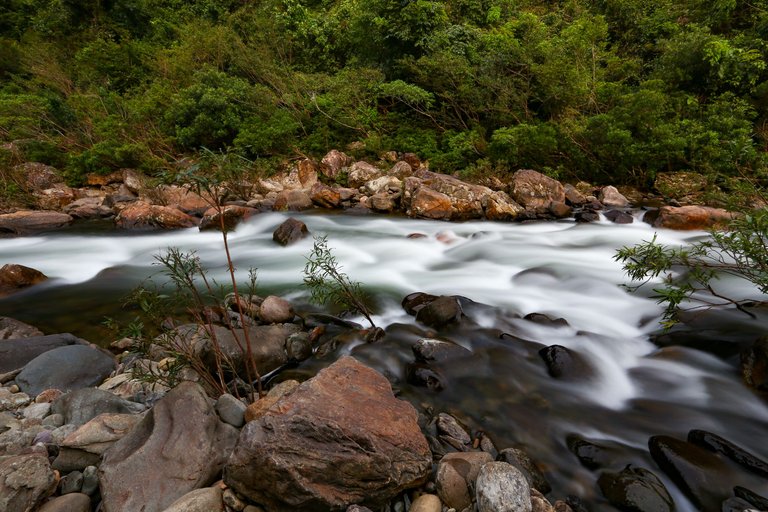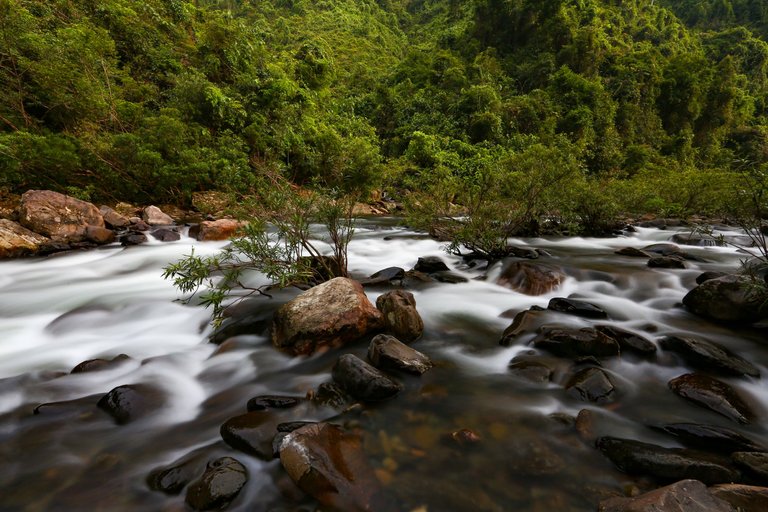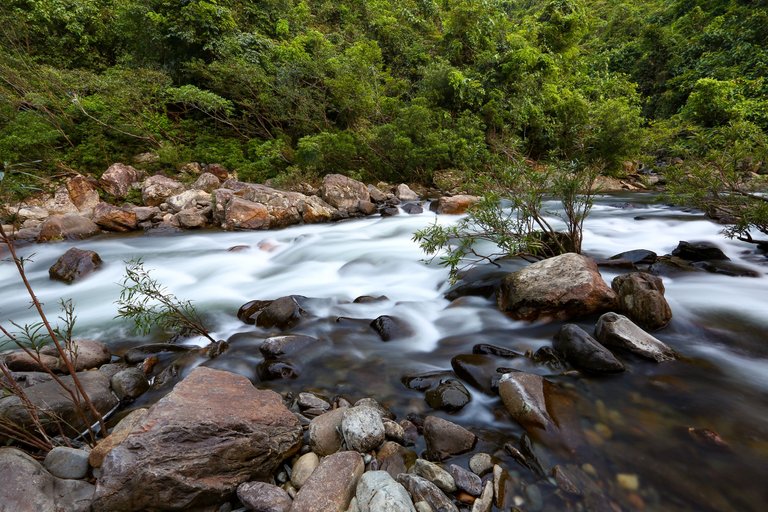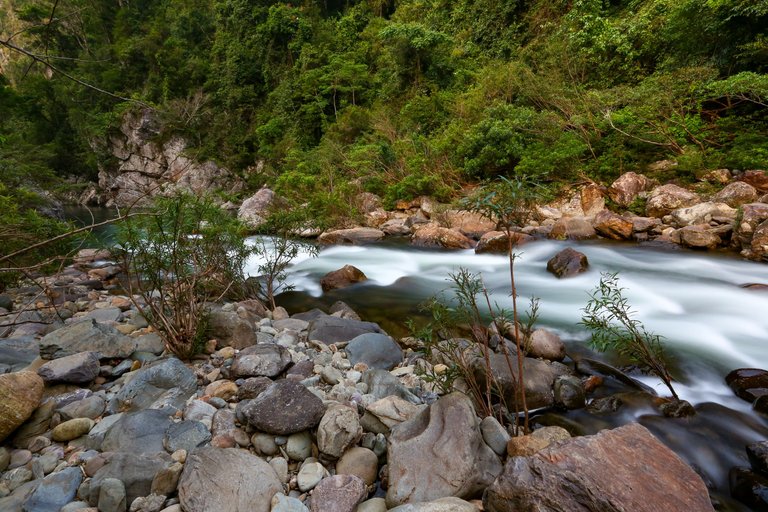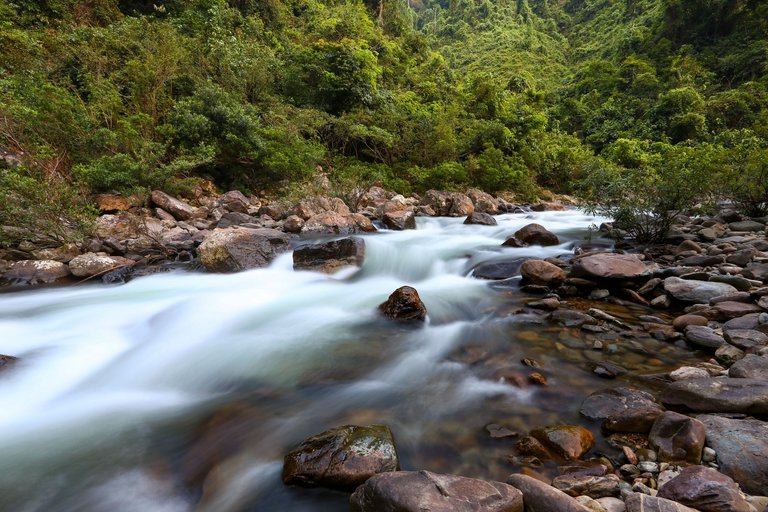 I had a wonderful exploration of the beautiful nature at Nam River. Thank you so much for taking the time to read my post. I hope you like it too. Wish you a good day!
FIND ME ON:
Blog:
https://www.dodobalo.com/
Facebook:
https://www.facebook.com/Imdodohere
Instagram:
https://www.instagram.com/dodo.balo/
Twitter:
https://twitter.com/dodovietnam1
---
---