Giving coffee trees to Bana ethnic people
Hi Hivers,
I hope this post will be relevant to the Cinnamon Cup Coffee community. In this post, I want to share about the journey that I and my friends went to give coffee trees to the ethnic minorities of Bana. I would like to tell this story through pictures. Follow us to join us on this journey.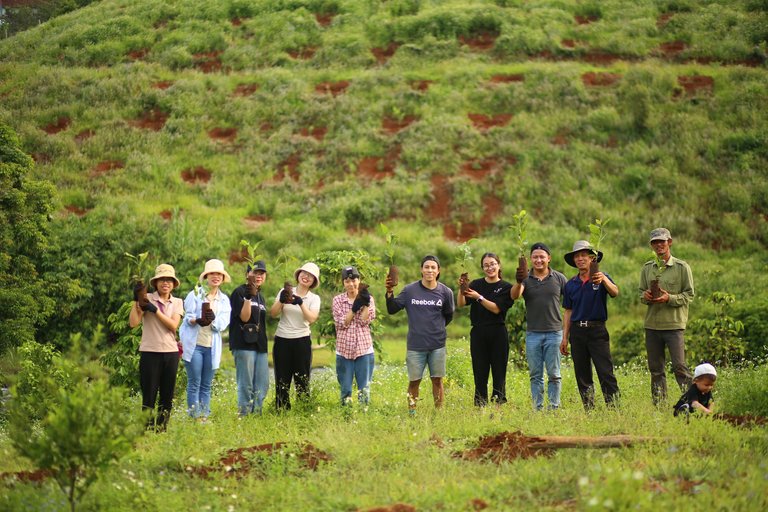 To prepare for this trip, we bought 3000 coffee seedlings, which are the latest Arabica coffee varieties that we bought from a Coffee Research Institute. In order to give people coffee in time, we woke up at 6am to load them into the truck. It was a tough job. You know, waking up at 6am and loading 4,000 coffee plants onto a truck took the 8 of us over an hour and a half. Not to mention, because the truck didn't have enough space, we loaded the coffee plants onto the pickup truck. After that, luckily we still had time to start to move to a village of Bana ethnic people about 50km from our place. Because in this season, it usually rains in the afternoon, so the best time to plant coffee is in the morning.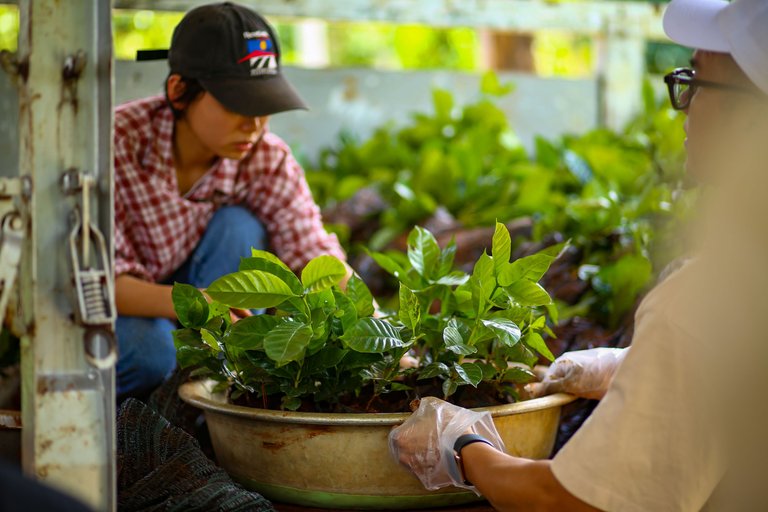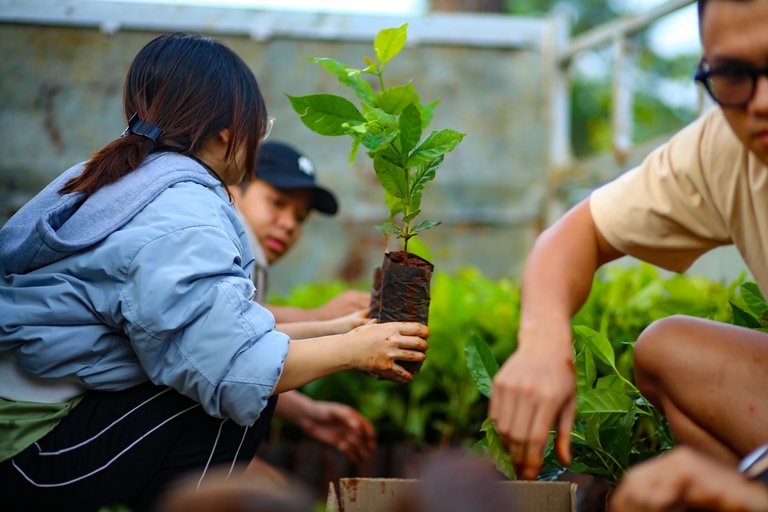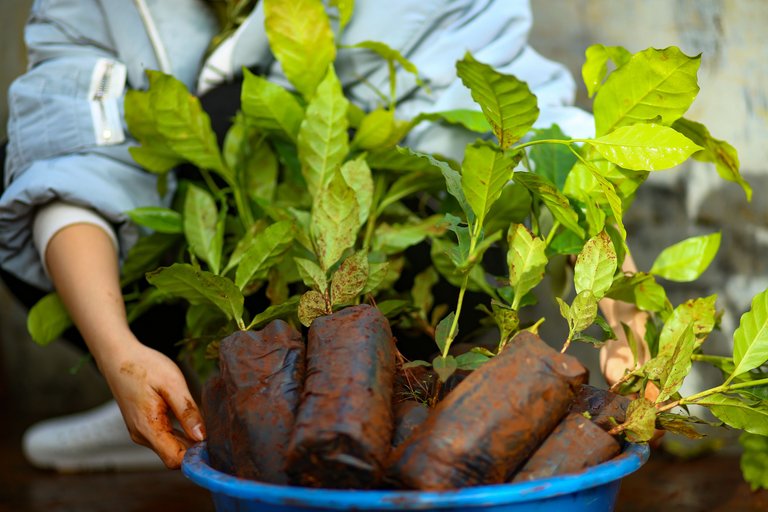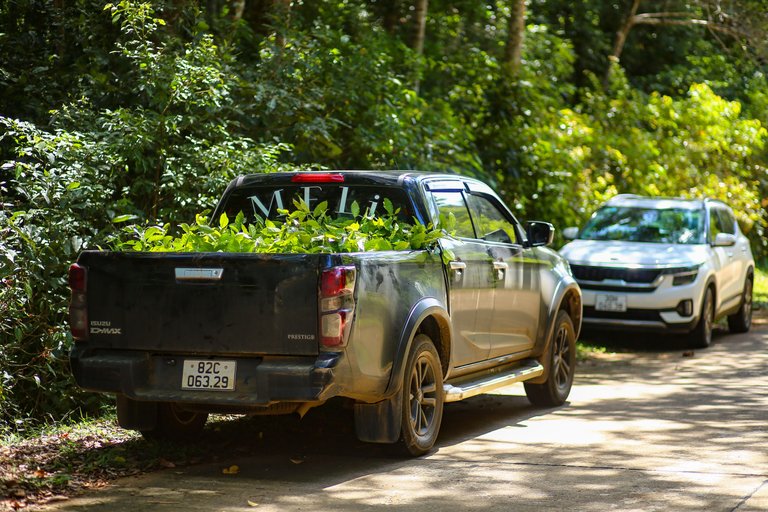 About the coffee varieties that we give to the ethnic minorities this time are 3 varieties of Arabica coffee: Bourbob, Mocha and Catimor. The reason that we have chosen these coffee varieties is because they are suitable for the red basalt soil, cool weather all year round and high rainfall of this area. These are also the latest Arabica coffee varieties in Vietnam, and we have selected the best ones, so people were very excited to receive them.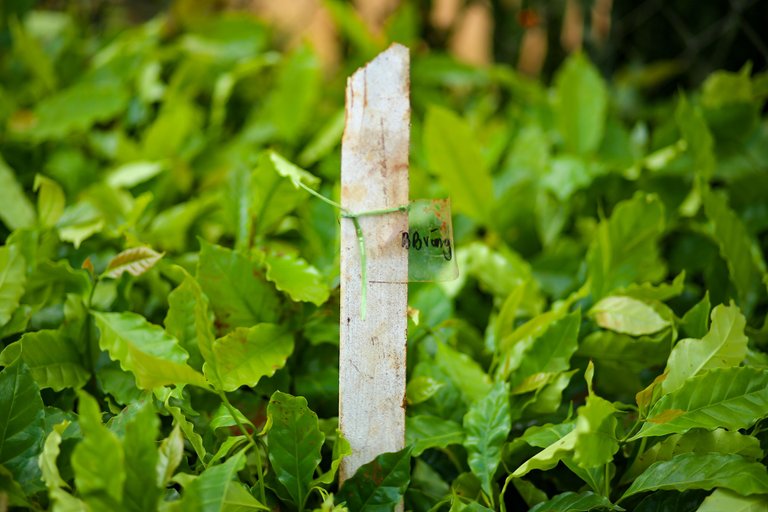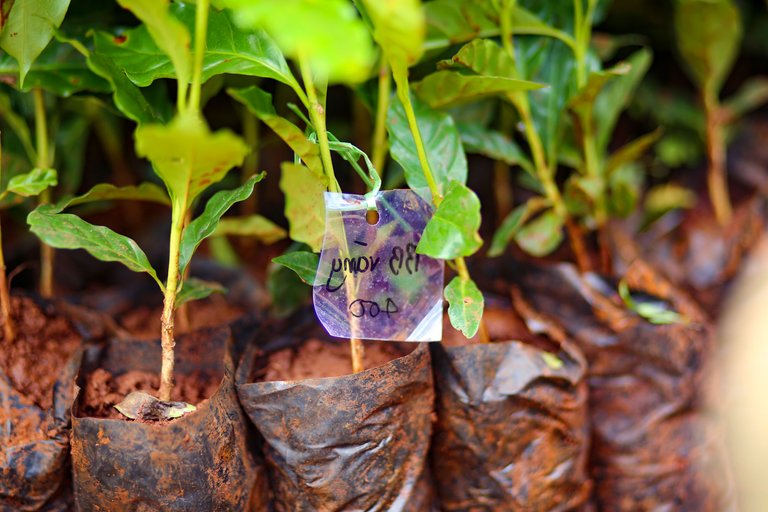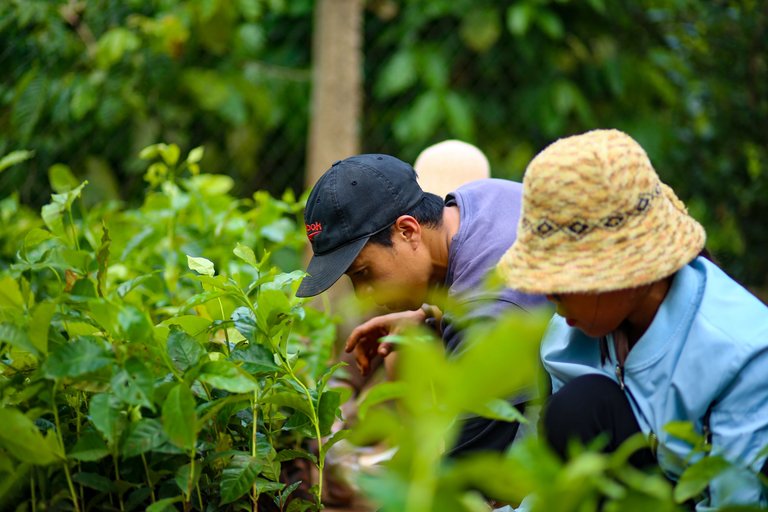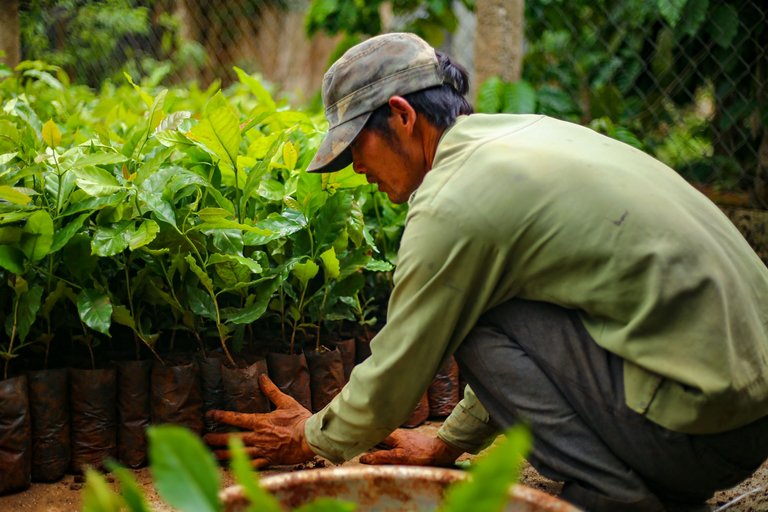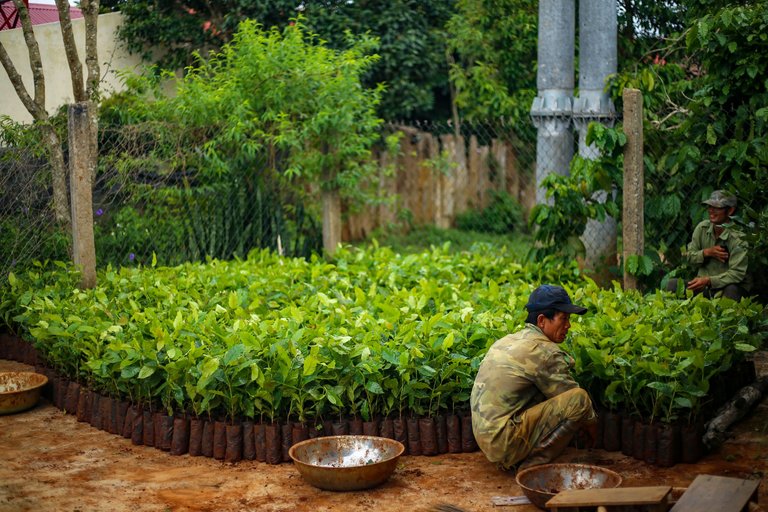 Why did we do this? Firstly, this area is a poor area, the Bana ethnic minority people make up the majority of the population here. Their livelihood depends mainly on agriculture and hunting. They live in small and simple wooden houses with not much equipment and facilities. In general, people here have a hard life although the land here is quite fertile. Second, we noticed that the coffee trees in this area have been planted by local people for a long time. According to a local, his coffee field has been planted since 1988, and the current annual yield is very low. However, he did not know what to do. Secondly, the coffee variety that local people are currently growing is the Robusta variety which has a much lower value than Arabica coffee. While this area is endowed with soil and climate that are very suitable for Arabica coffee. So we do this with the desire to change the mind of the local ethnic minorities and help them have a better life after 2-3 years when they can harvest coffee from the trees they planted today.
The locals live in small and simple wooden houses.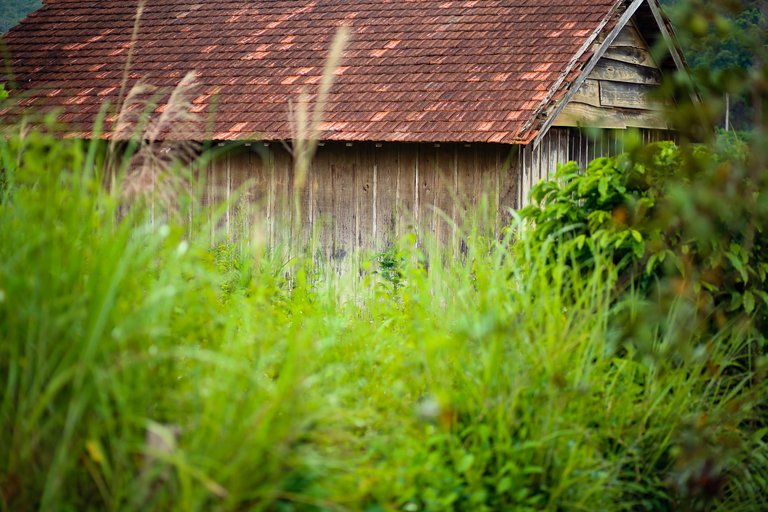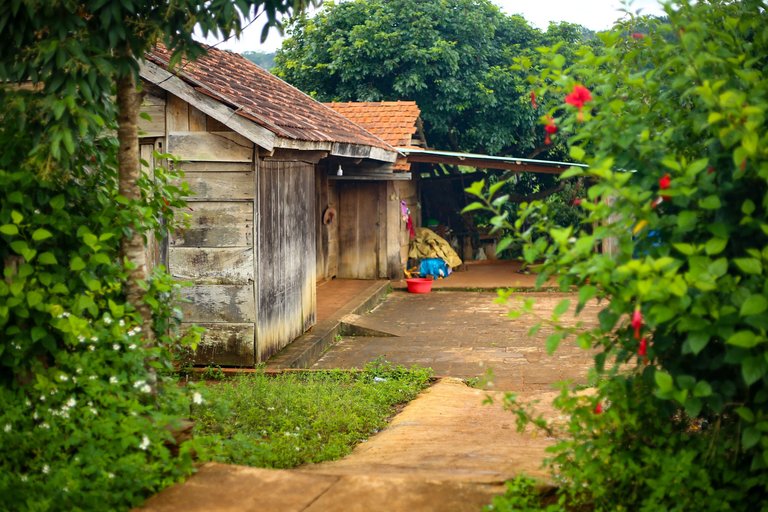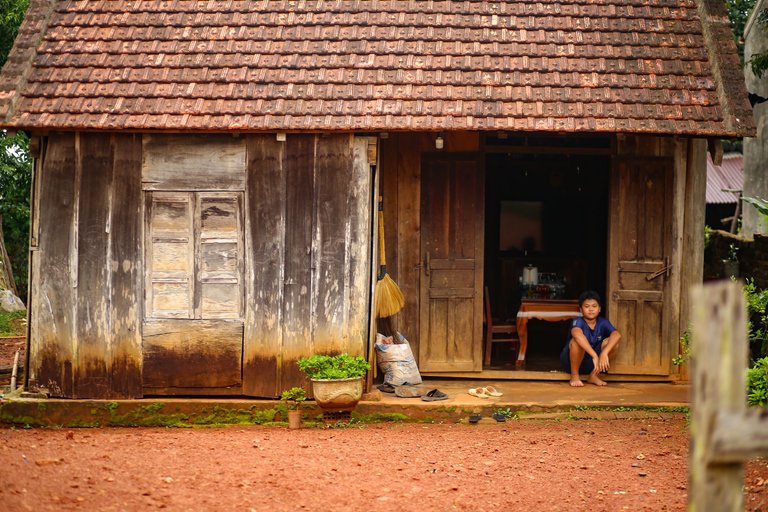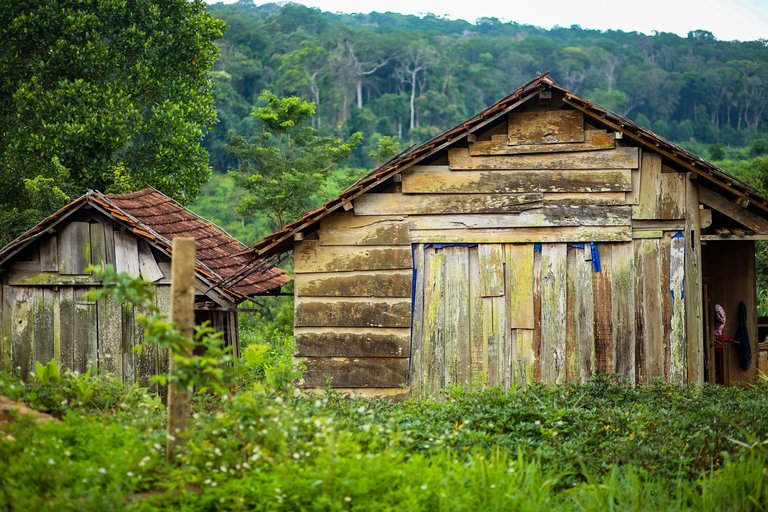 Their utensils are also old and rudimentary.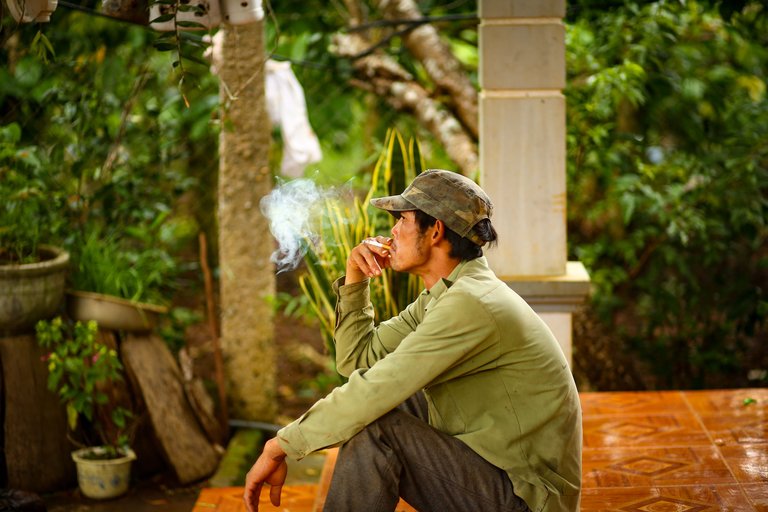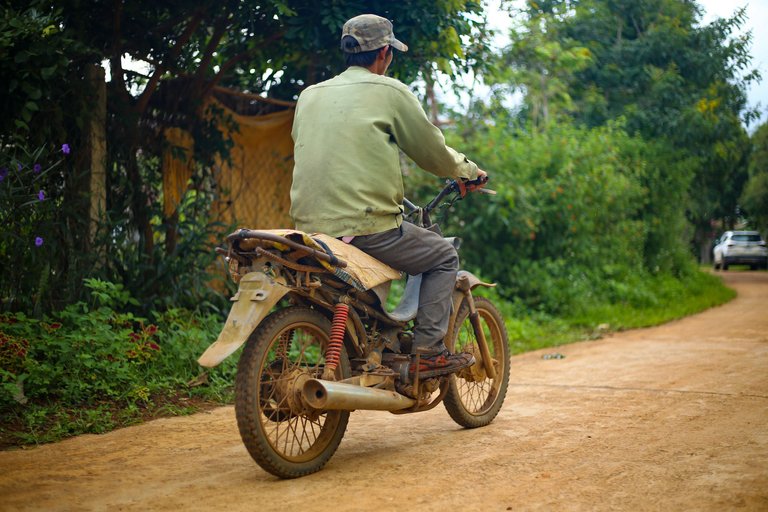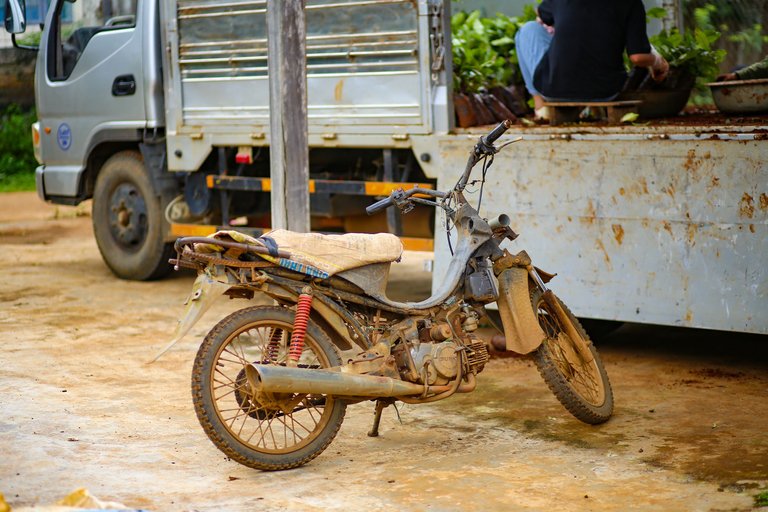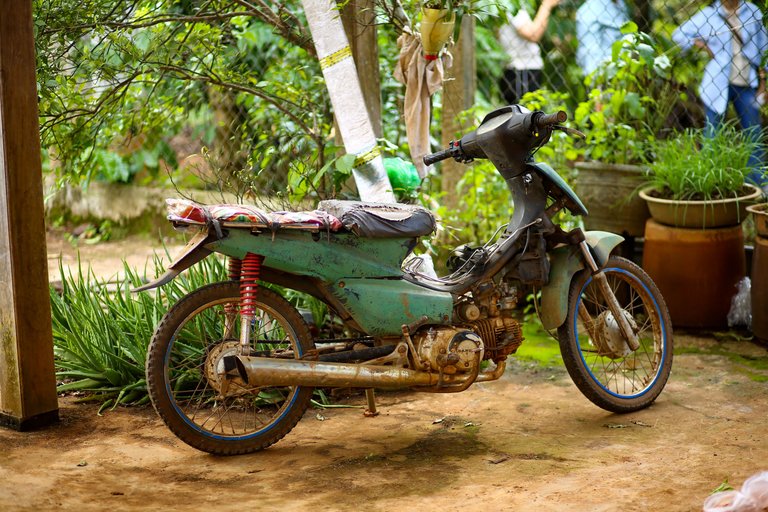 Their lives depend mainly on agriculture and hunting.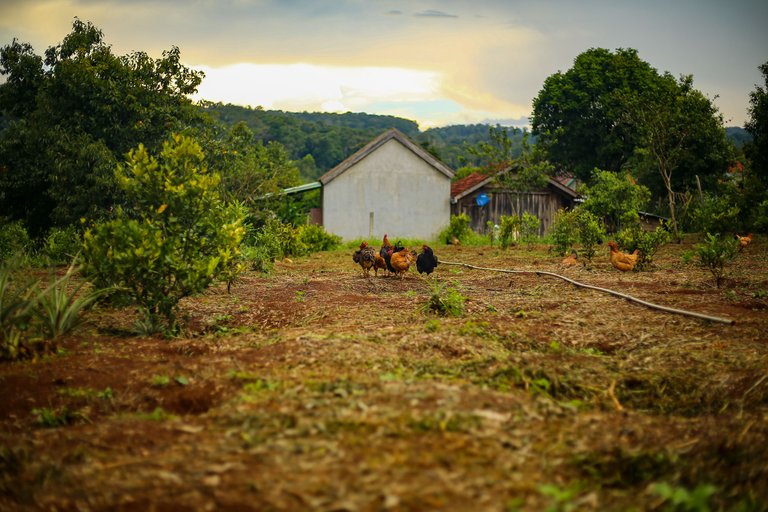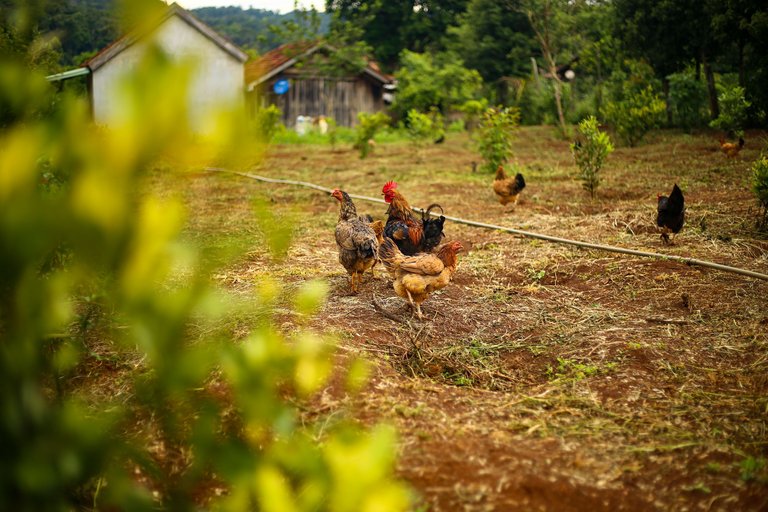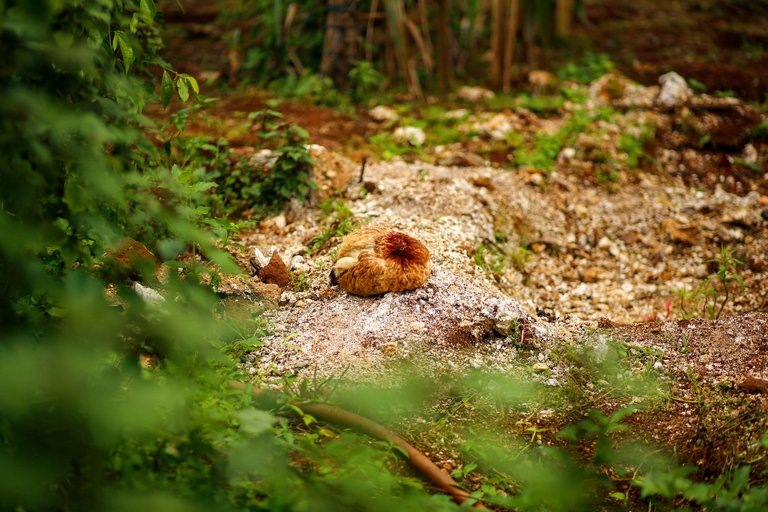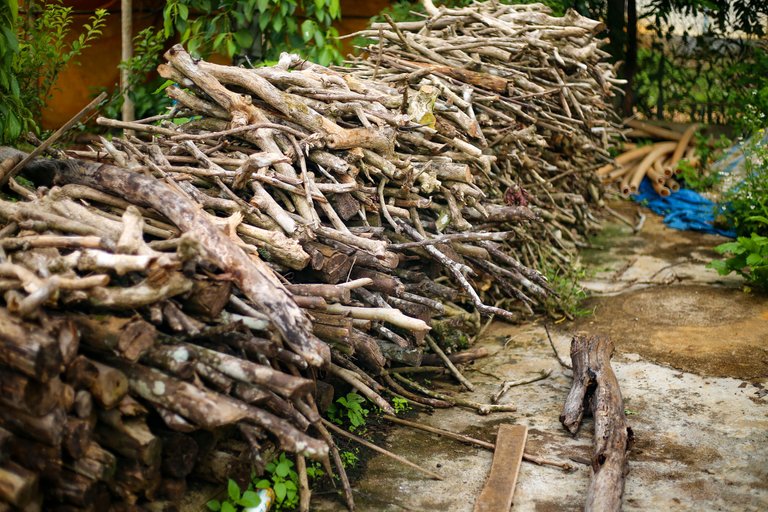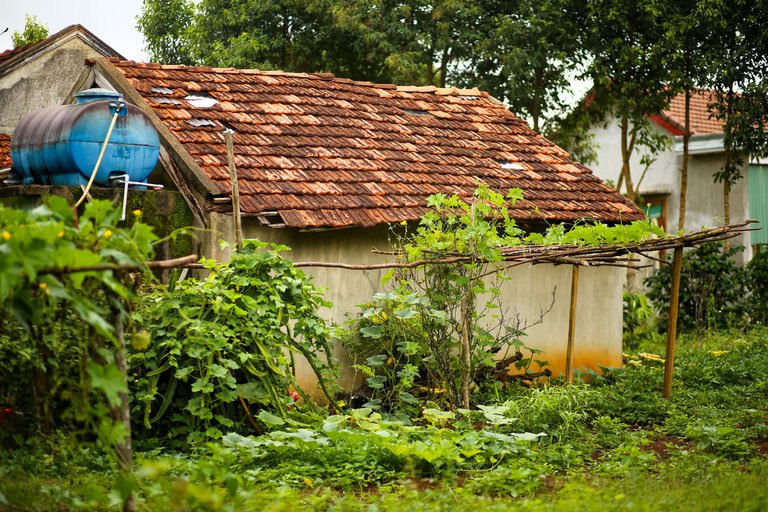 We made it to bring the coffee trees in time and lend a hand to the locals to plant the coffee trees before it rains. You can see, the land here is so fertile that the trees are overgrown. We had to clear the grass before digging holes to plant the coffee trees. For the less farming people like us, it is quite a difficult job. The locals are really good at this and they were very quick. But anyway we worked very well together to get the job done. It was actually quite a tiring day for us, but we were glad to have helped the local people in some way to help them have a better life. Besides, we also learned a lot of lessons from them about culture, people, life, customs, land, climate,...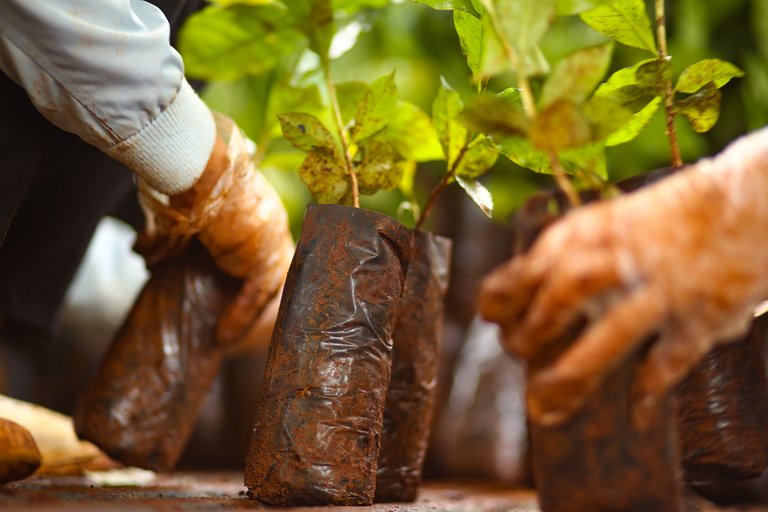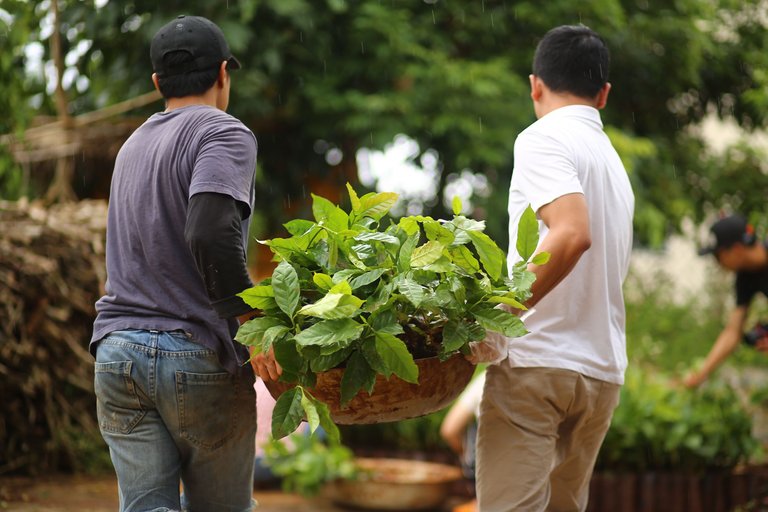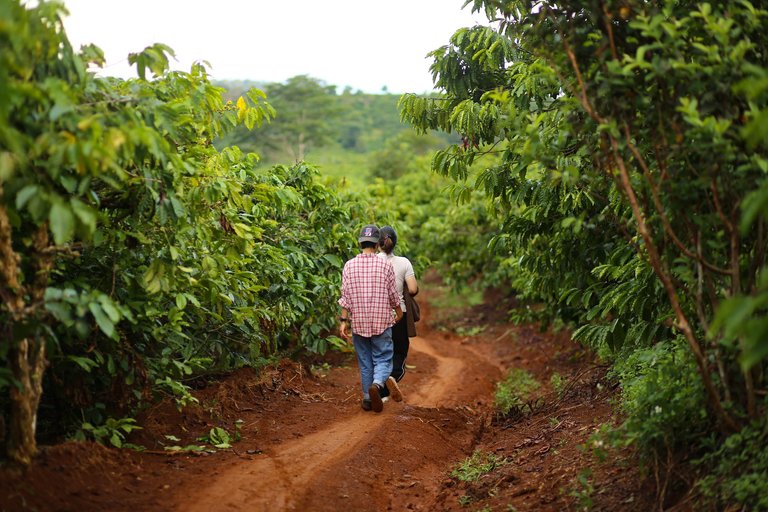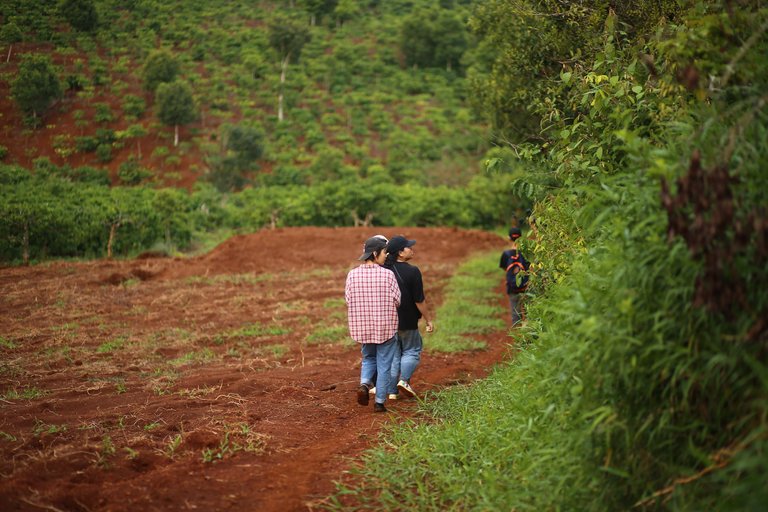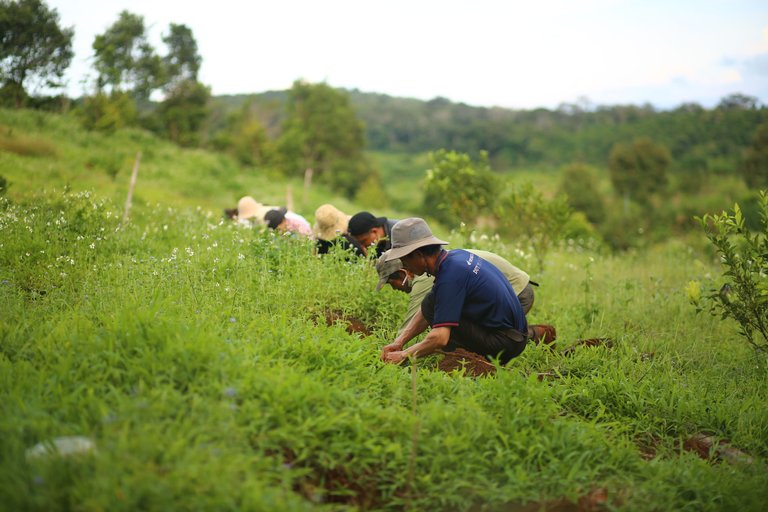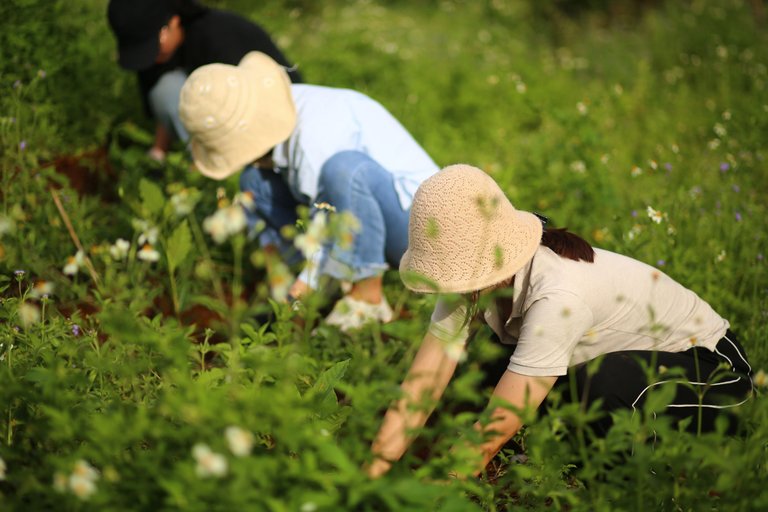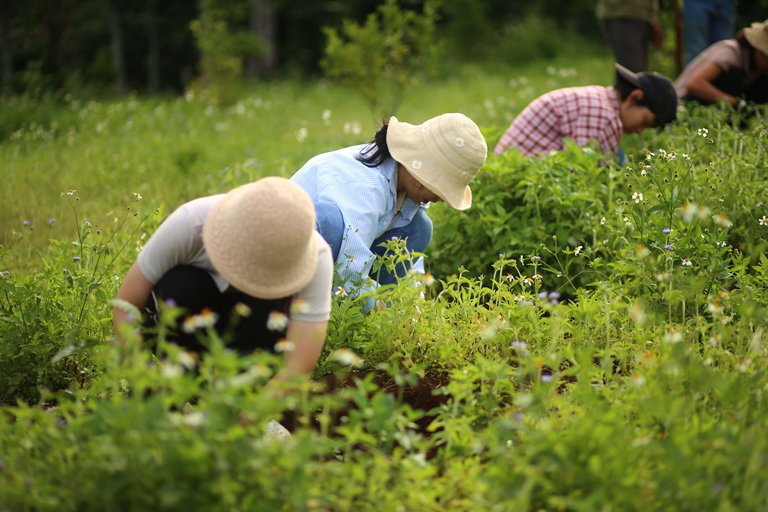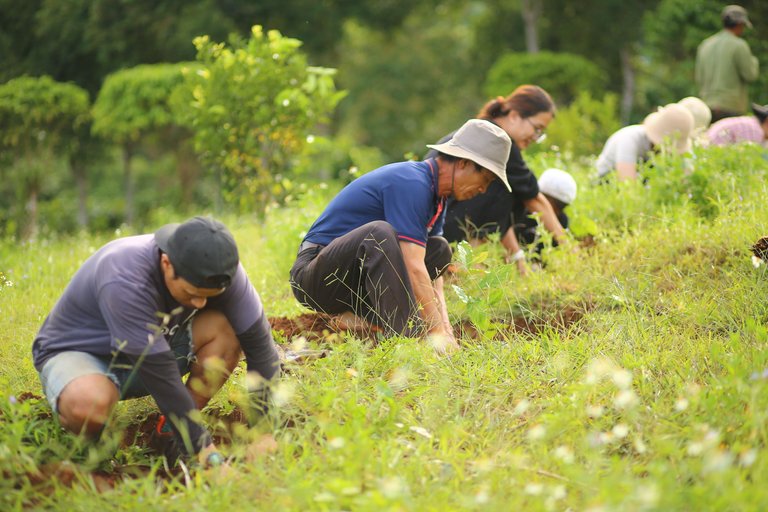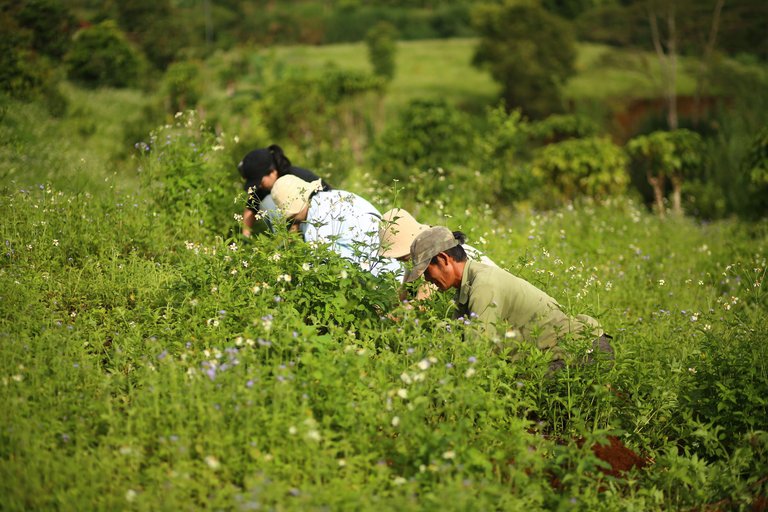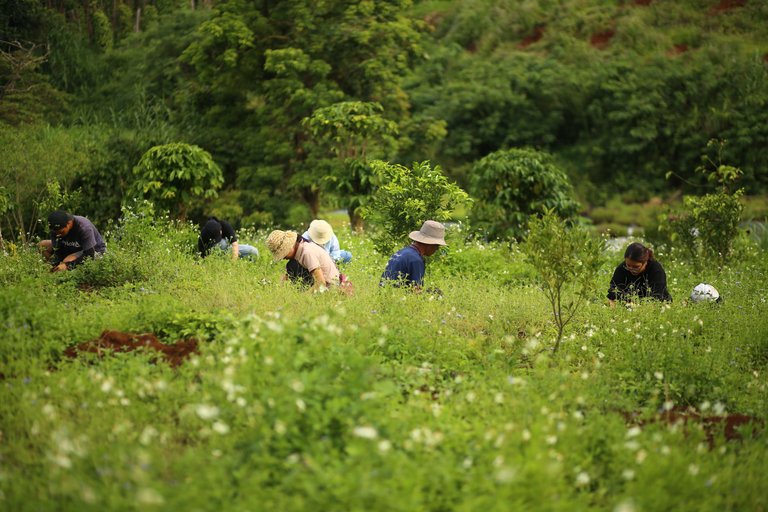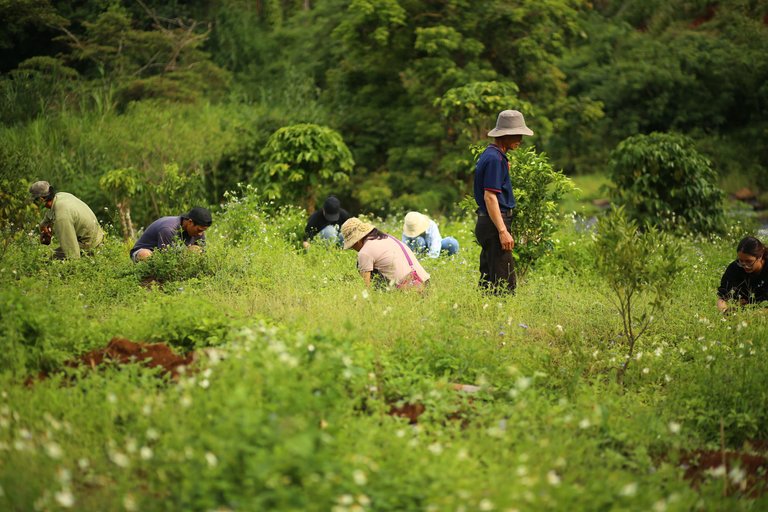 Thank you for taking the time to read my post. I hope that through this post you will understand how hard farmers have to work to create the coffee that we drink every day. Wish you a nice day!
FIND ME ON:
Blog:
https://www.dodobalo.com/
Facebook:
https://www.facebook.com/Imdodohere
Instagram:
https://www.instagram.com/dodo.balo/
Twitter:
https://twitter.com/dodovietnam1
---
---