Going camping despite the rain and the unexpected ending
Hello everyone,
Today I want to share with you a recent interesting camping trip with my friends. My friends are from big cities of Vietnam, they come to Mang Den for their holiday. And it was a rather gloomy afternoon, but my friends still wanted to go camping overnight because most of them have not done it before and there are many beautiful camping sites in Mang Den.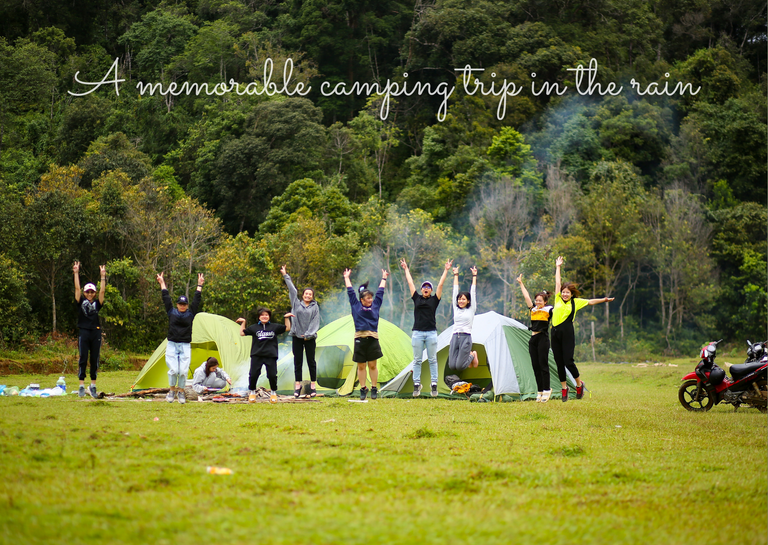 I already had all the necessary camping gear, so they just went to the market to buy some basic food. By the time we set off, it was raining a bit, so we had to wear raincoats. Our camping site was a beautiful lawn in a small village of ethnic minorities in Mang Canh commune, Kon Plong district. To get there we had to cross a small suspension bridge. Driving a motorbike across that bridge was also an interesting experience.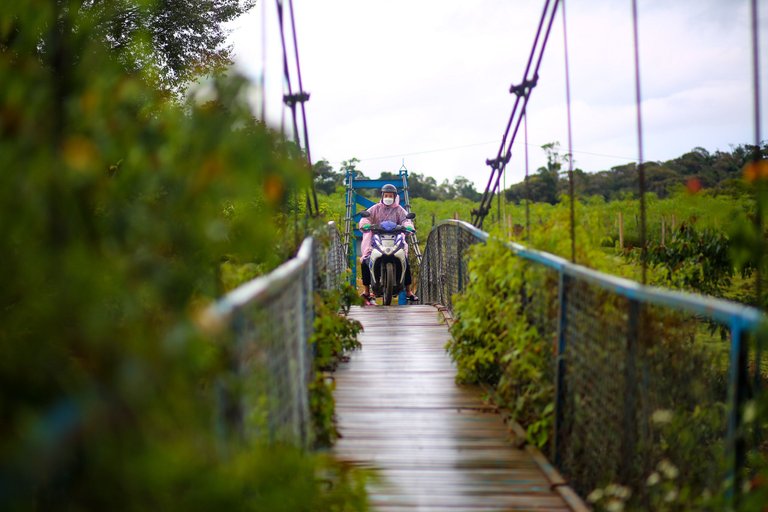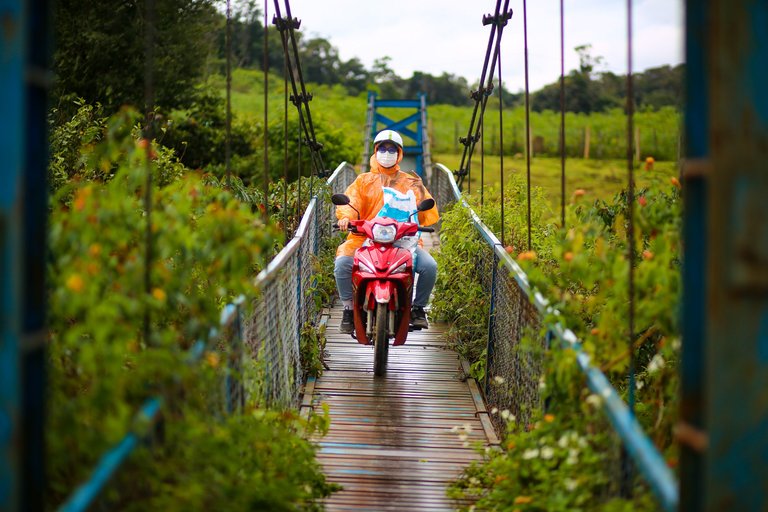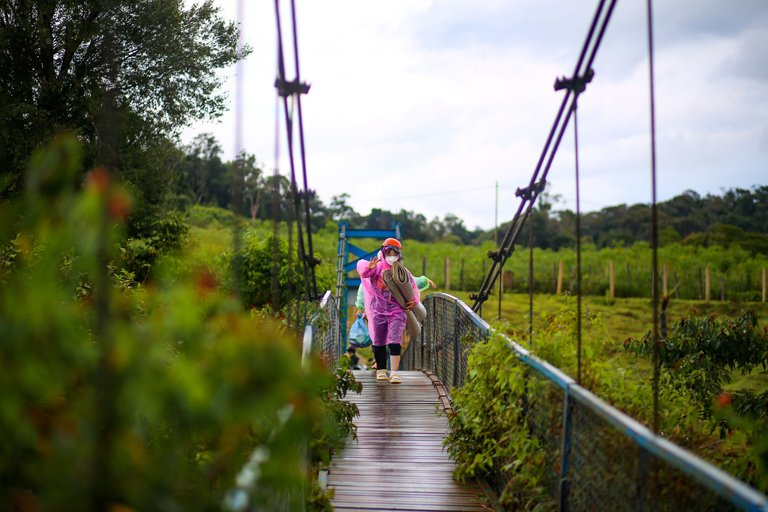 When we arrived at the field, fortunately the rain stopped and there were many buffaloes of ethnic minorities grazing there. It was a very peaceful scene. The buffaloes were leisurely grazing without seeming to notice our presence.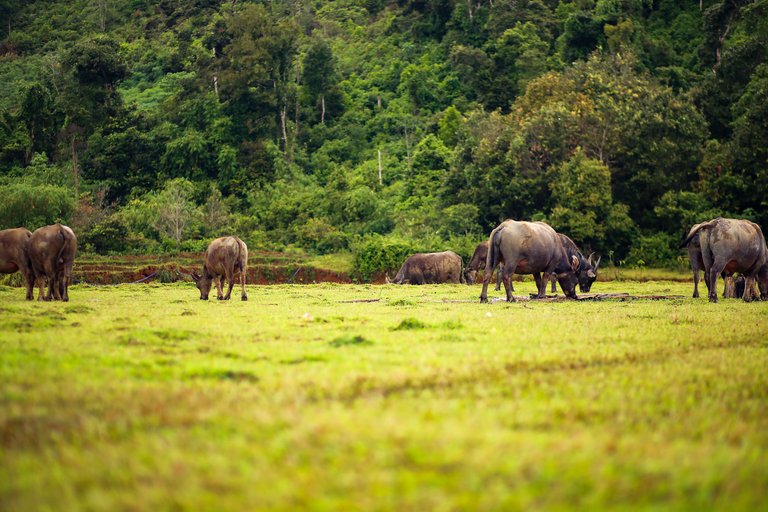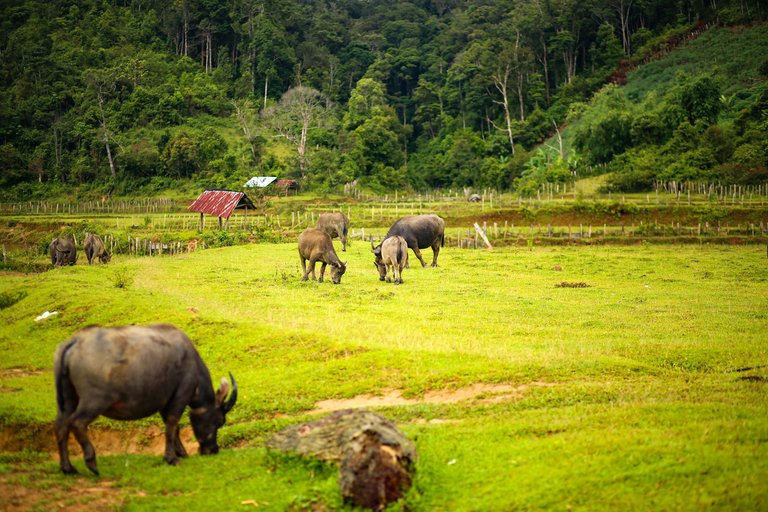 Everyone in our group was very excited when we went to the campsite maybe because they are from big cities so they rarely get the chance to see these scenes. Then we found a flat place to park the motorbikes and set up the tents.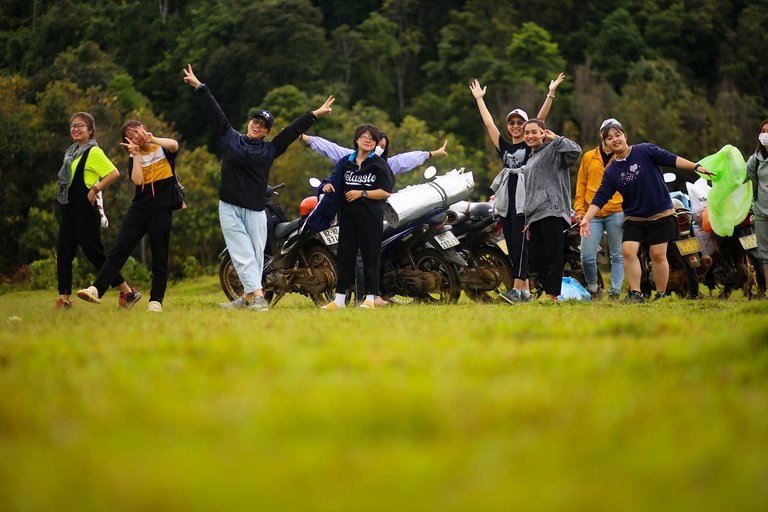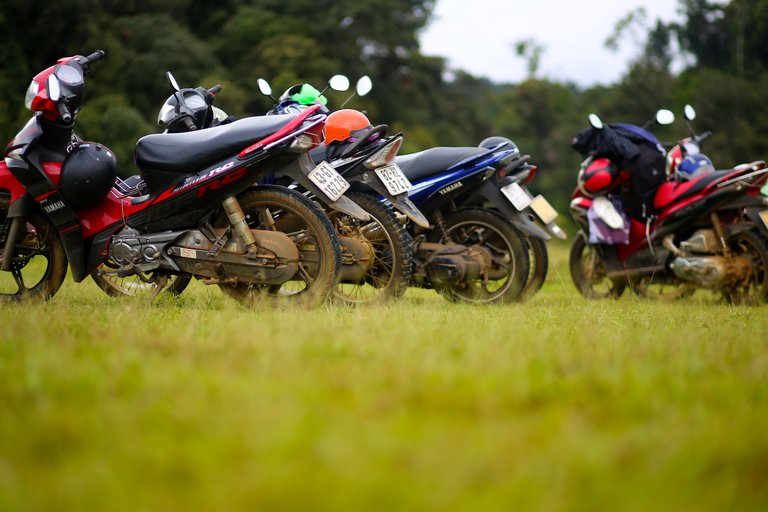 My friends were very happy after I showed them how to set up the tents. Then we went around gathering firewood for the fire and preparing for dinner.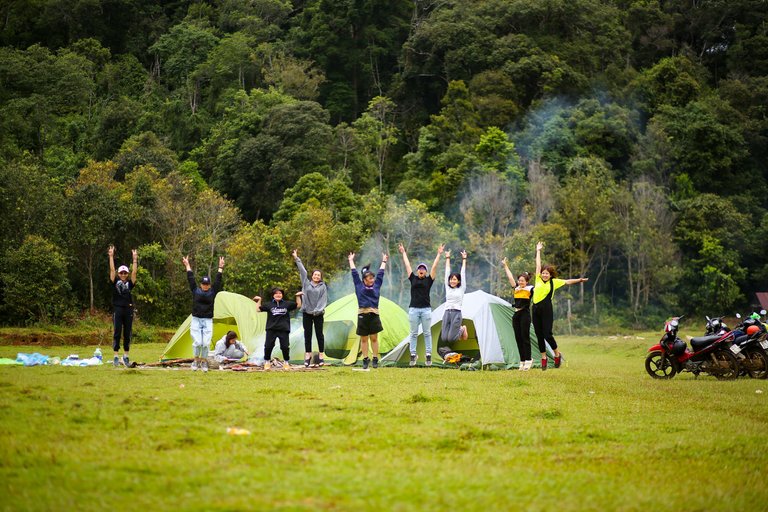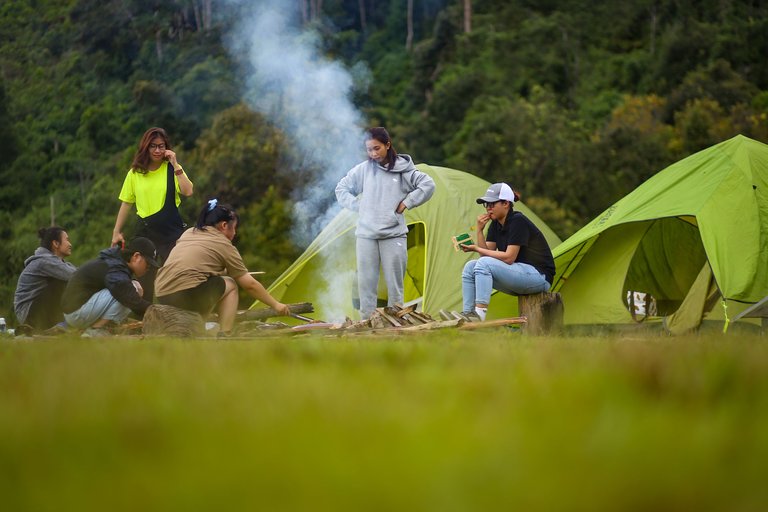 Our dinner was also quite simple consisting of grilled pork, sweet potatoes, vegetables, fruit and instant noodles. I've always loved the feeling of sitting around the fire and preparing and grilling food together like this.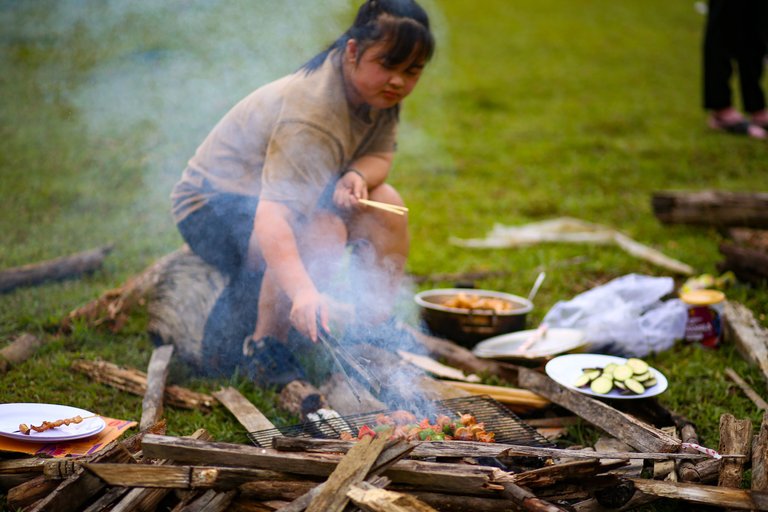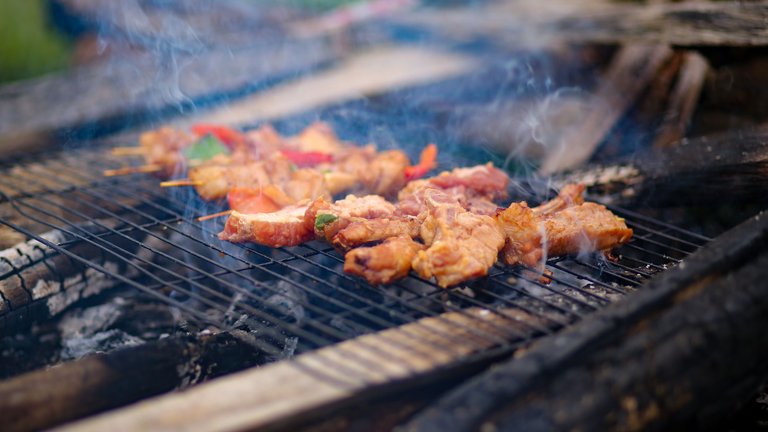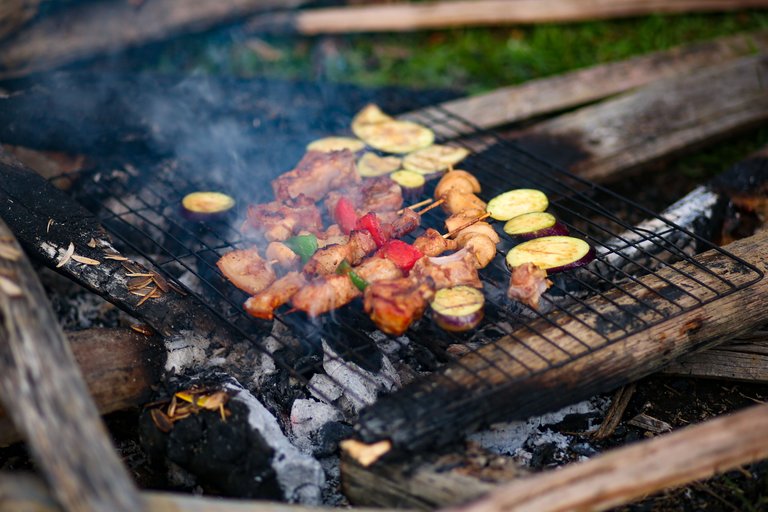 While some members of the group were preparing for dinner, the other members went around taking pictures, enjoying the fresh air and beautiful nature. This is something they rarely do in cities. I could already see the happiness on their faces.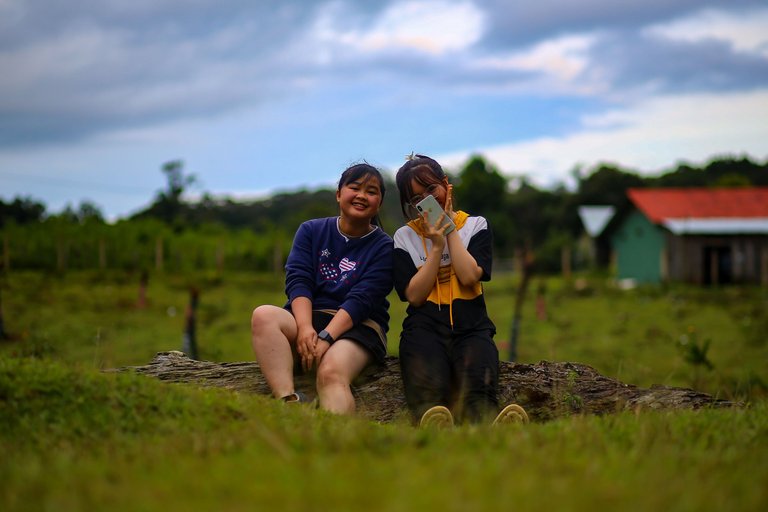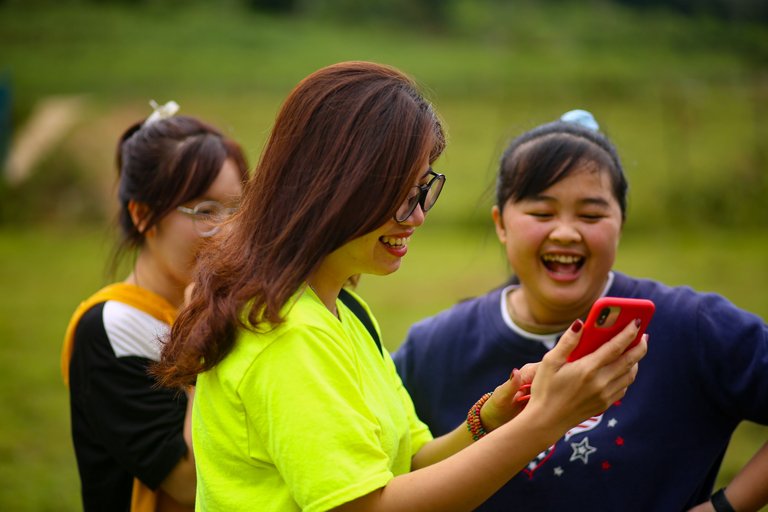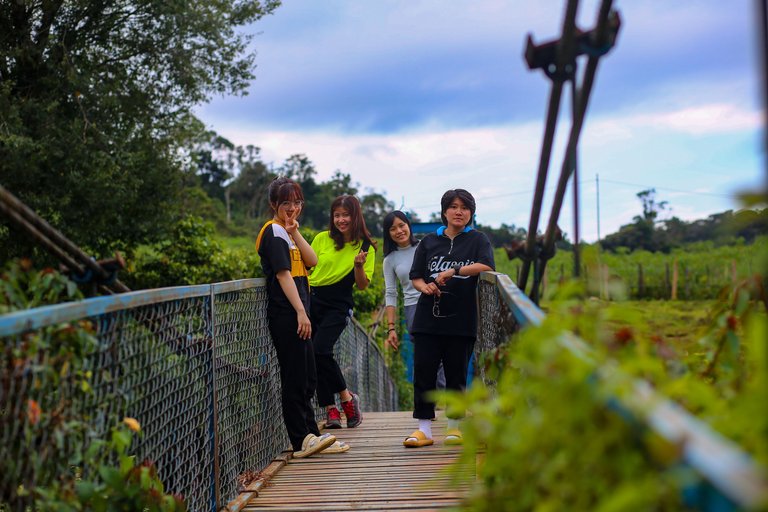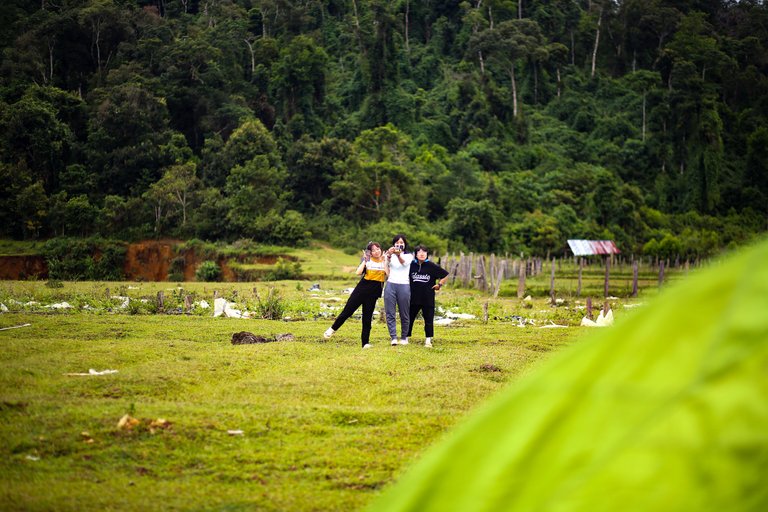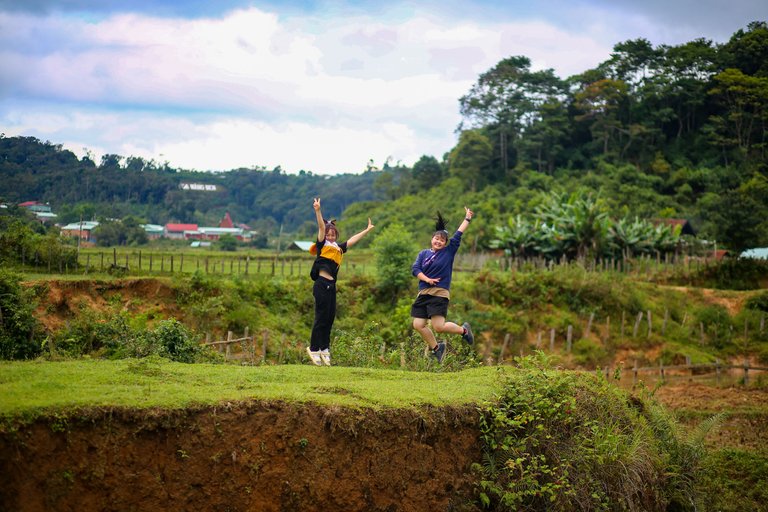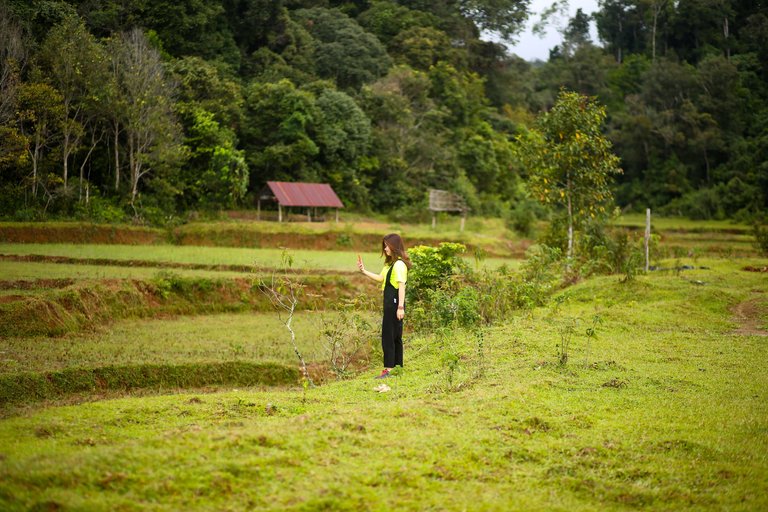 It was cloudy so it got dark pretty quickly. At 5:30 pm, it was already dark. Luckily we had already finished preparing the food for dinner. We then sat around to enjoy a delicious dinner together with fun stories. Indeed, when being in nature, the food is delicious and people have become more open and comfortable. We enjoyed the dinner and the stories until it got dark.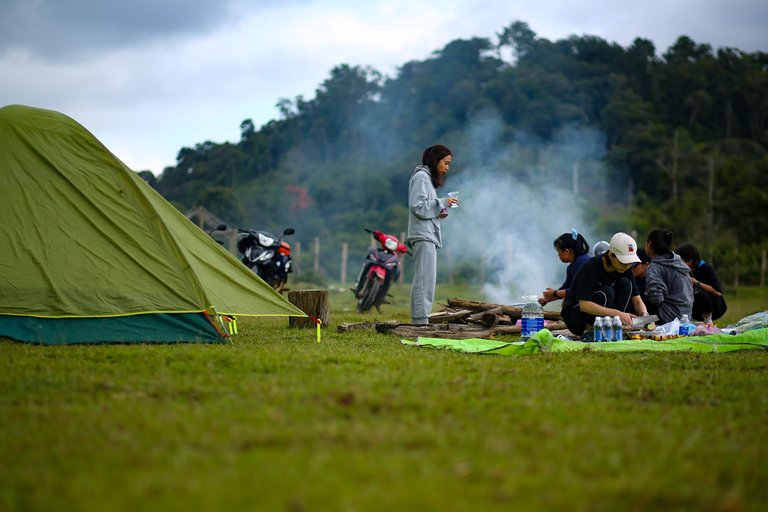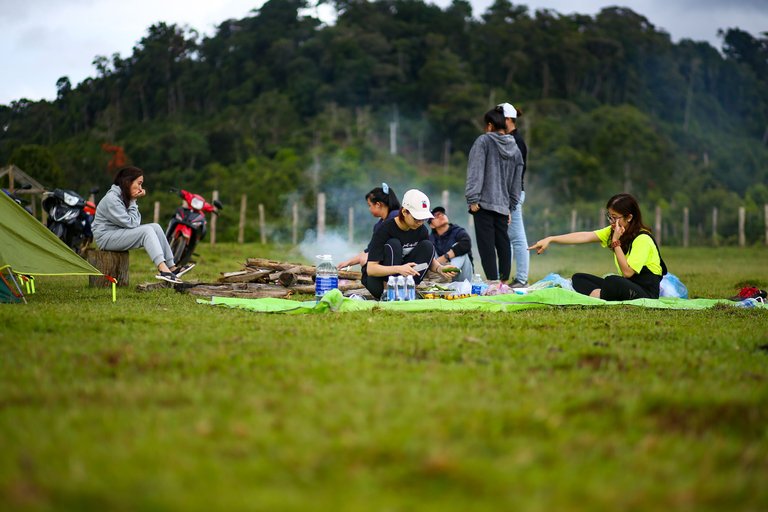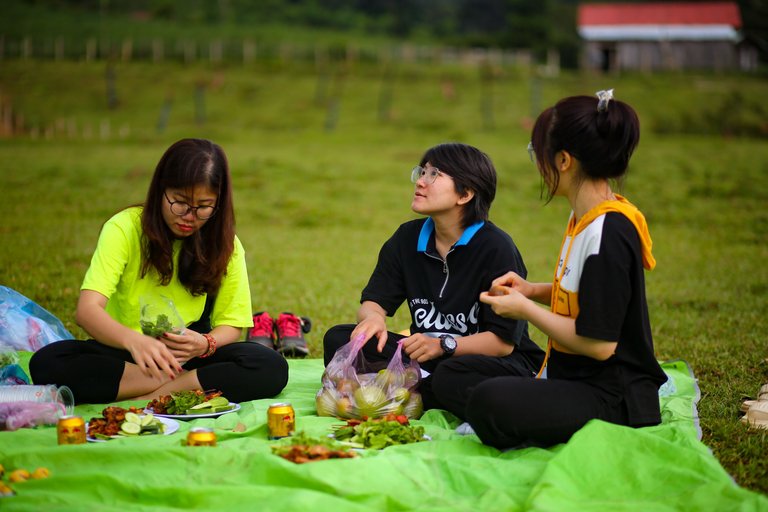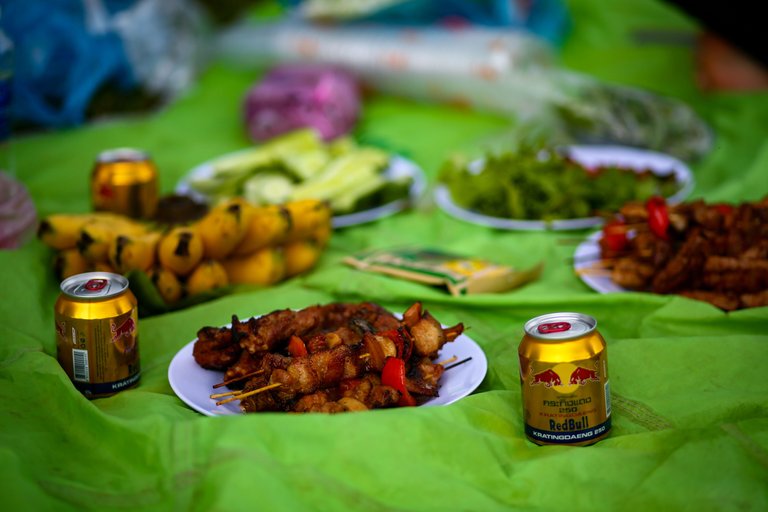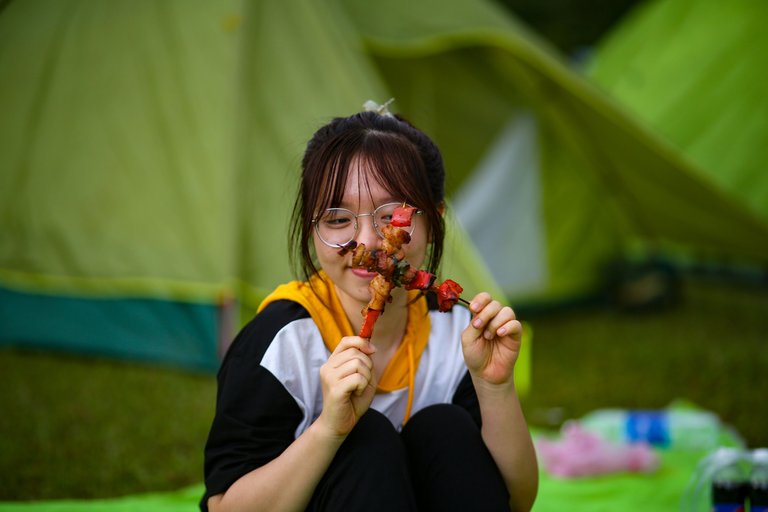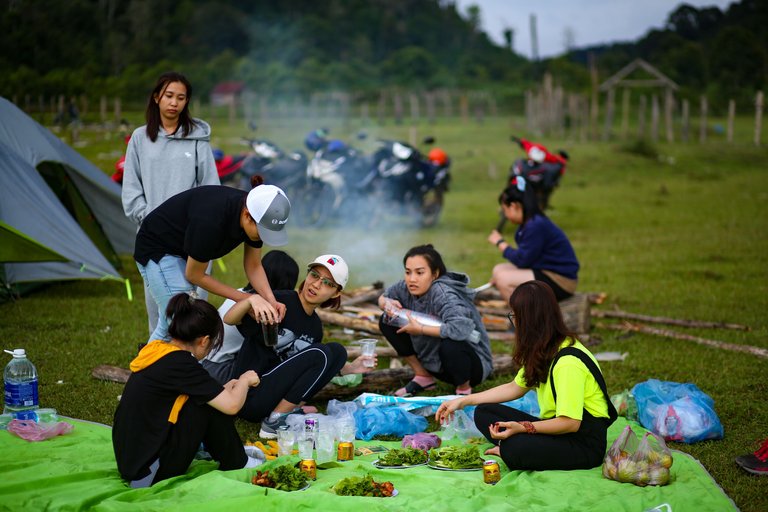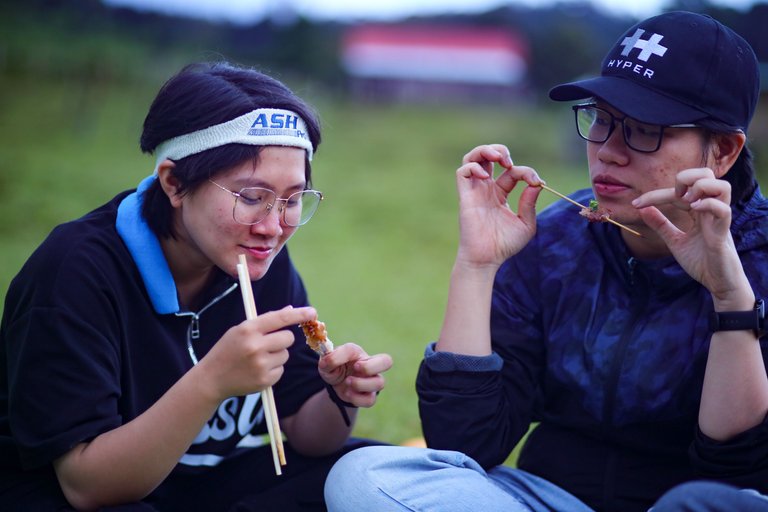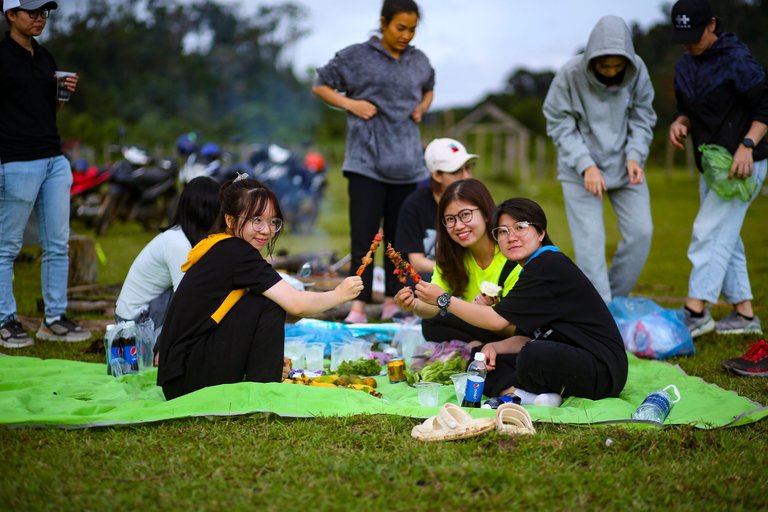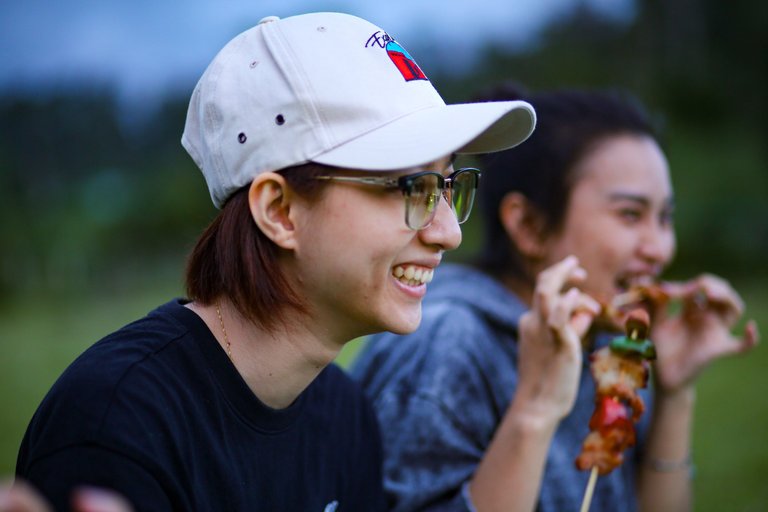 When night fell, we sat around the fire to warm up and continue the interesting stories. The later it was, the colder it got. But that's what brought us closer together.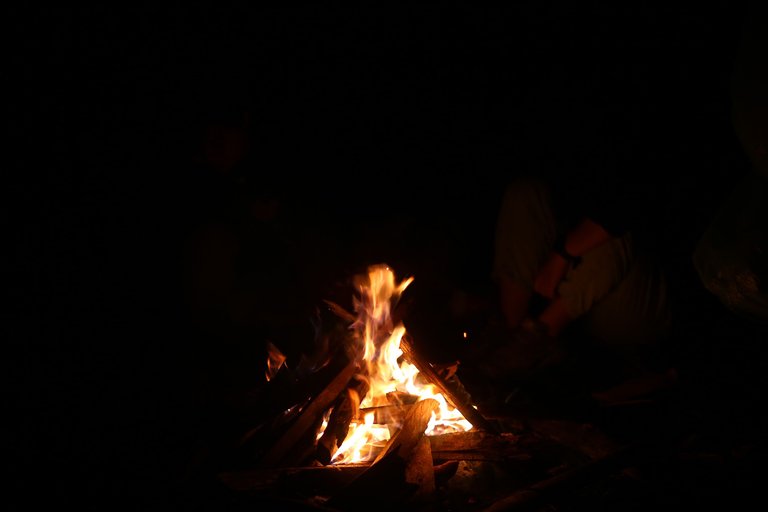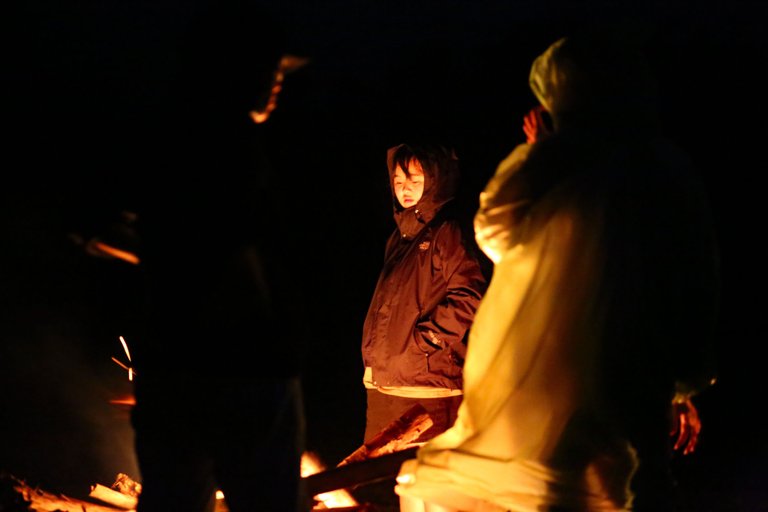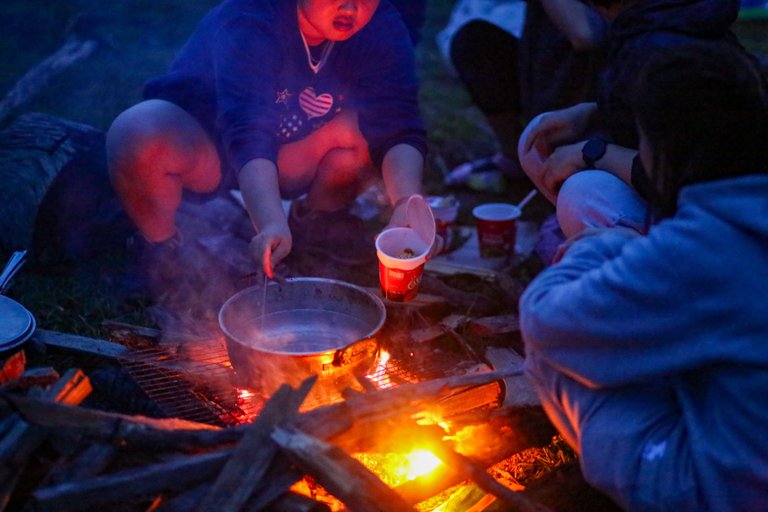 By midnight, it was suddenly raining again. We all had to gather everything and hide in the tent. Luckily, those tents were waterproof tents, so we were okay for a while and had an enjoyable time in the tent playing cards, chatting and watching the rain.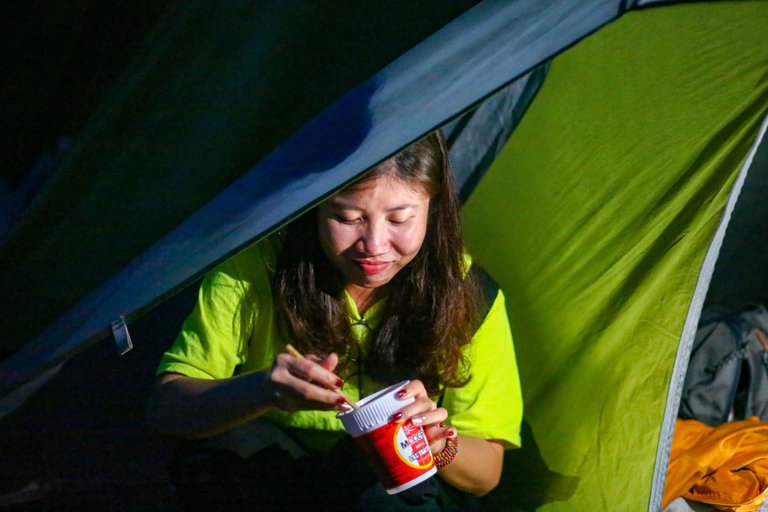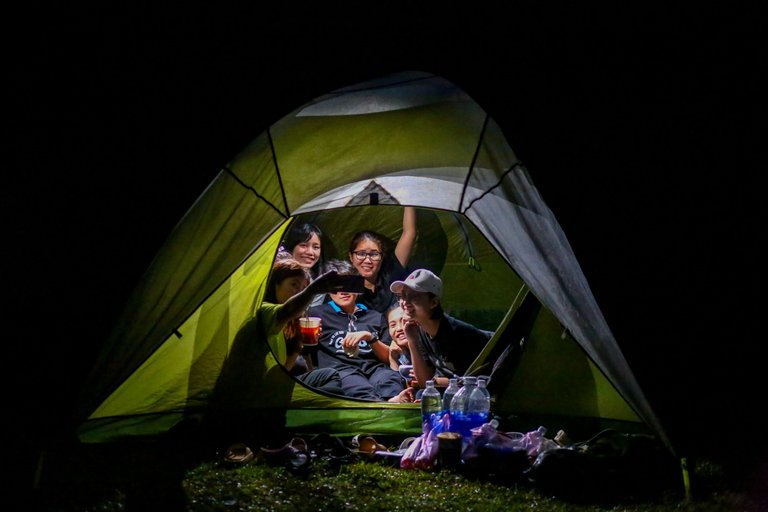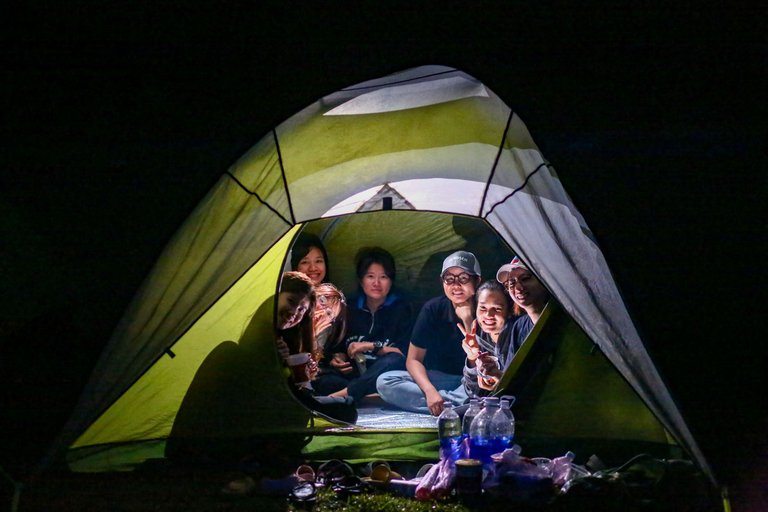 But it has continued to rain heavily and shows no sign of stopping. You know, it is very cold at night in Mang Den and even colder when it rains. Not to mention, the heavy rain made the tents wet from below. So then we had no choice but to put on our raincoats, pack our tents and clean up the campsite to go home. Although we weren't able to stay overnight at the campsite and watch the early morning sunrise, it was a camping trip full of memories.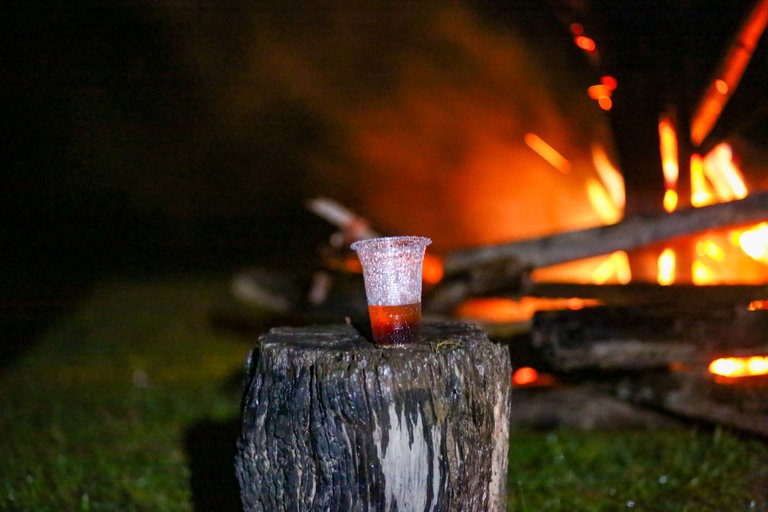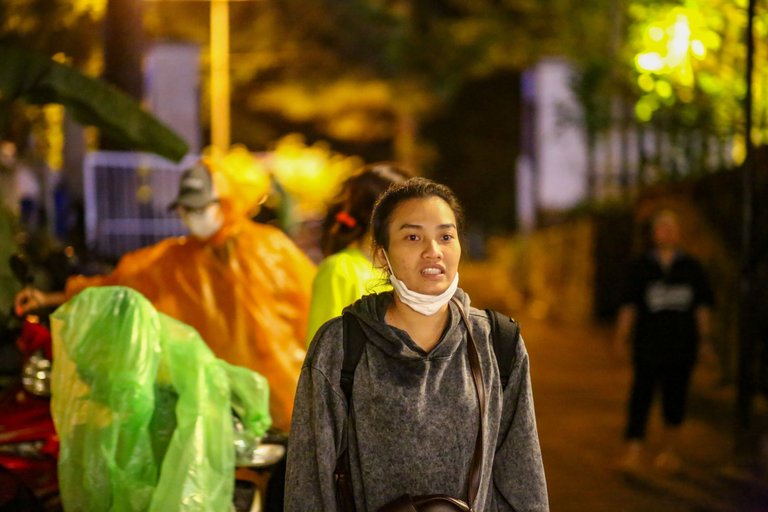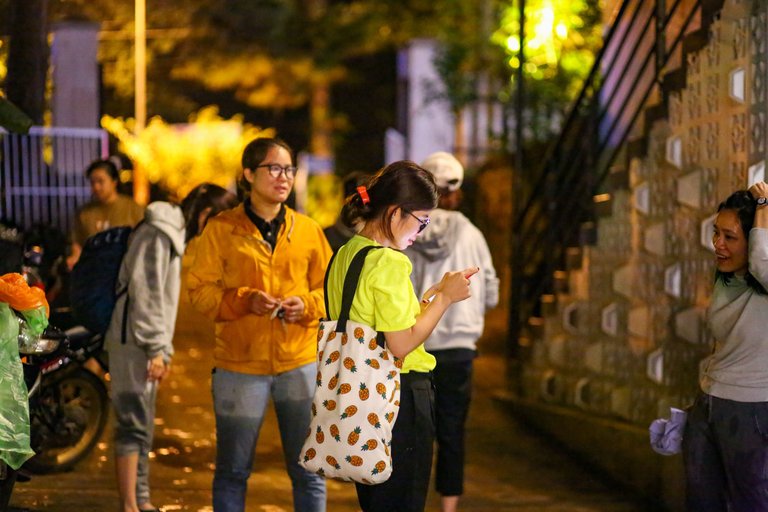 Thank you so much for taking the time to read my post. Have a nice day!
FIND ME ON:
Blog:
https://www.dodobalo.com/
Facebook:
https://www.facebook.com/Imdodohere
Instagram:
https://www.instagram.com/dodo.balo/
Twitter:
https://twitter.com/dodovietnam1
---
---