Mang Moc - A beautiful village hidden deep in the forest
Hi Hivers in Pinmapple community, continuing with my journey to discover mysterious villages in Mang Den, a small mountain town of Kon Tum province, today I would like to introduce you to Mang Moc village, Dak Tang commune, Kon Plong district, Kon Tum province.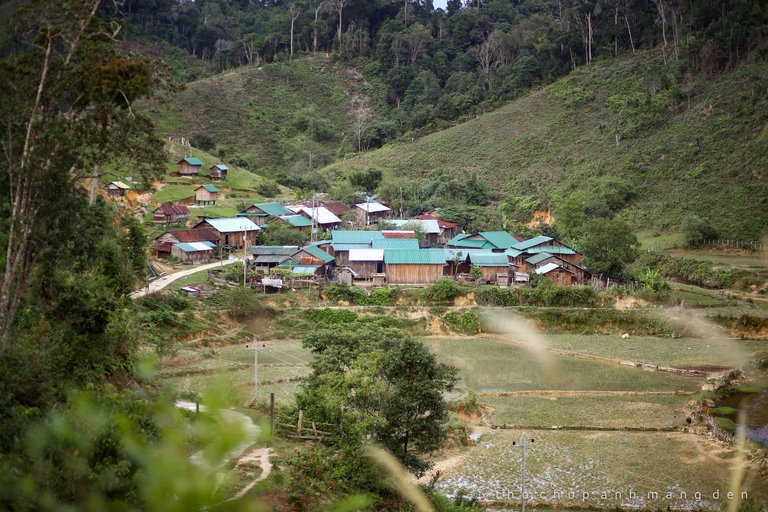 Mang Moc is a village of the Xo Dang ethnic group. It is just a small village with only 27 households. It is located in the middle of a valley surrounded by mountains and forests. It is located about 60km from the center of Mang Den town. There is only one road going there and it is quite damaged due to heavy rains and landslides from the mountain. Although the distance is only about 60km, it took me almost 3 hours to drive there. I then parked on a lawn near the village to explore its beauty.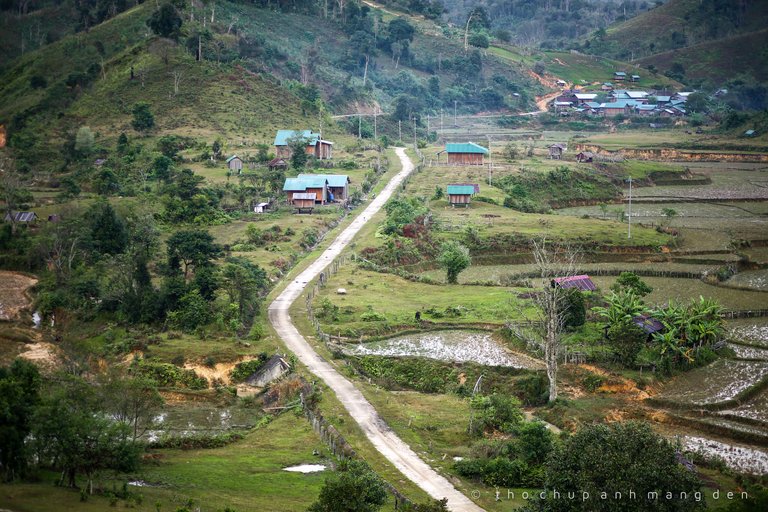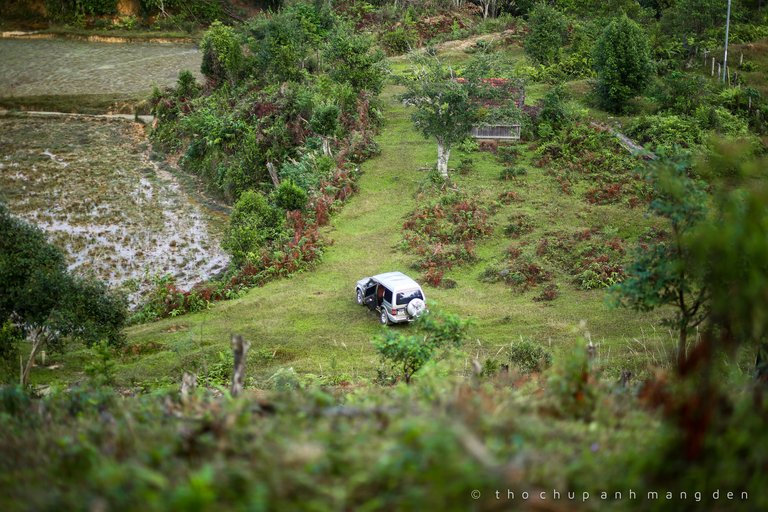 Most of the houses in the village are made of wood and roofed with corrugated iron. The houses are located close together and are concentrated in a valley. There are only a few houses scattered far from the village. And most of the houses here are stilt houses to avoid wild animals and shelter for livestock.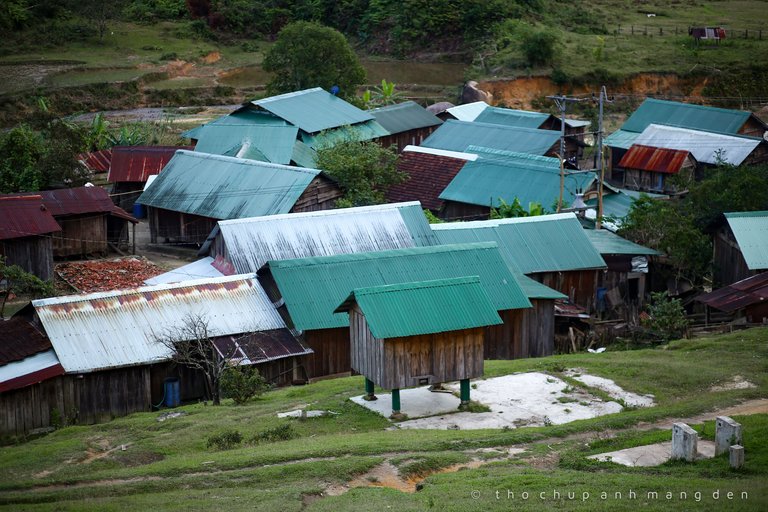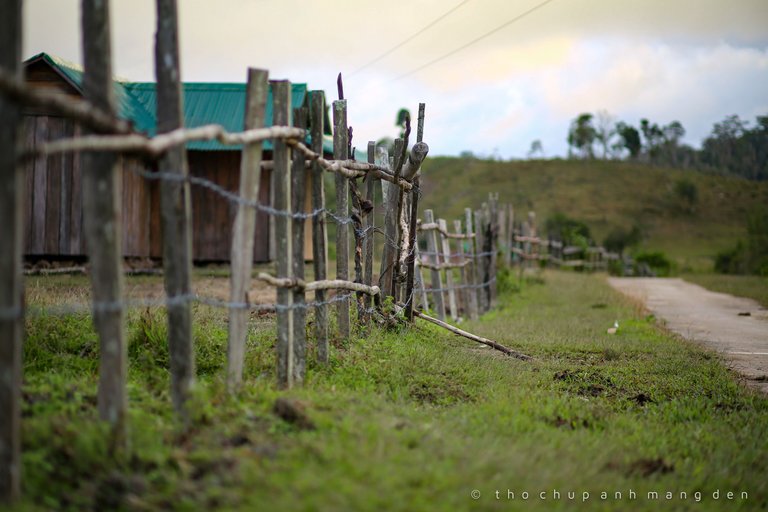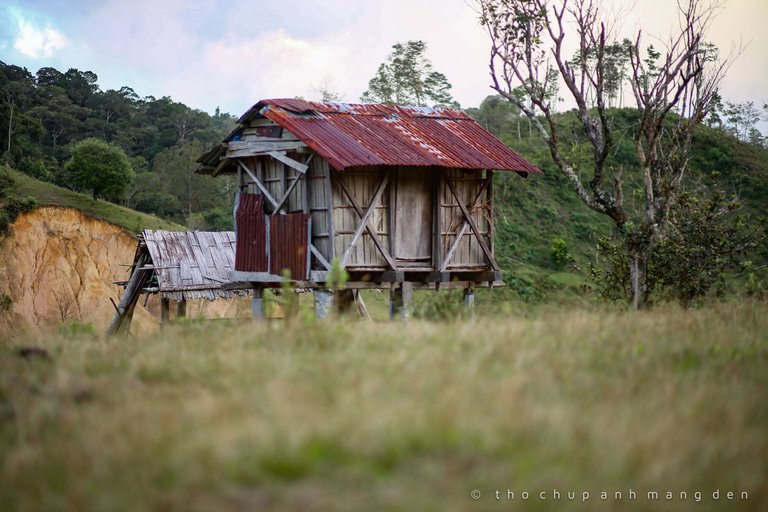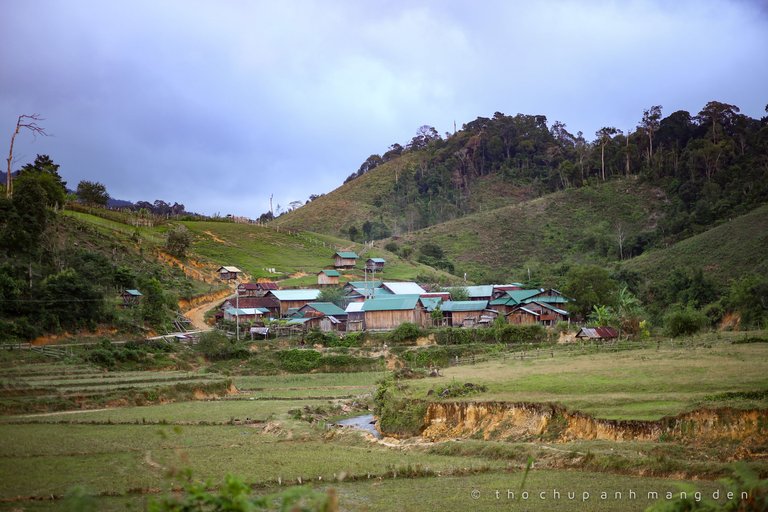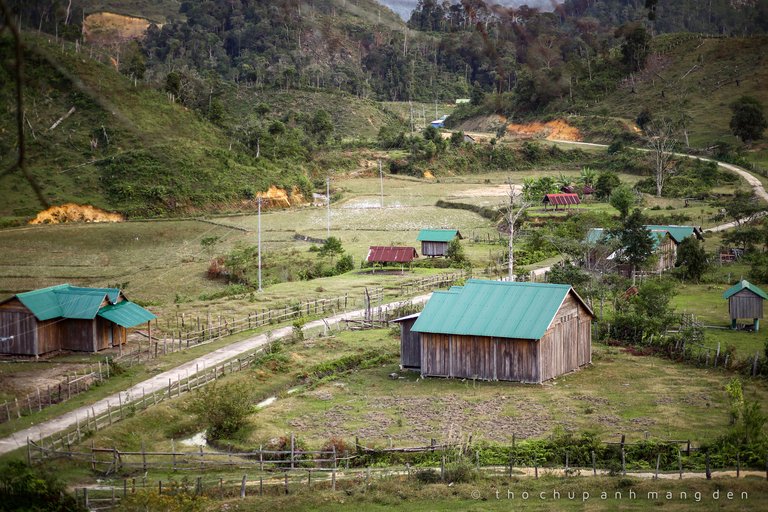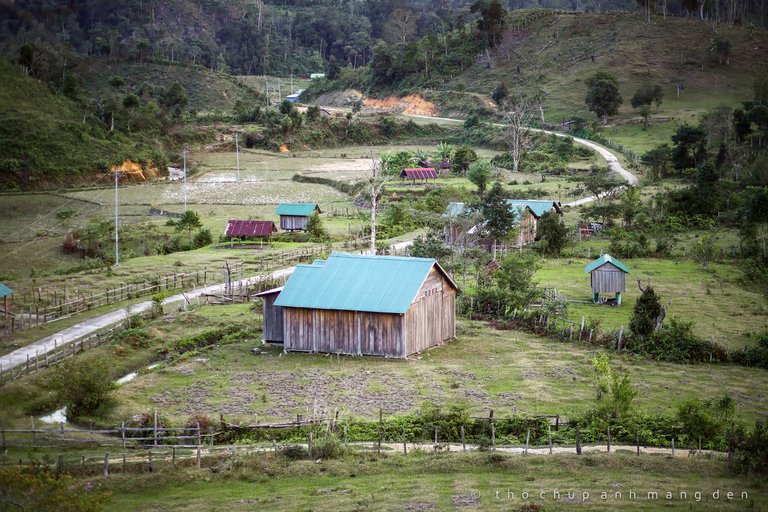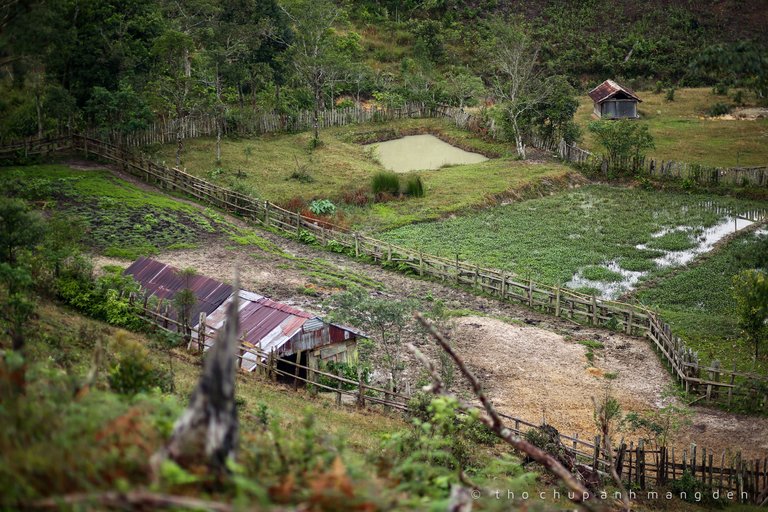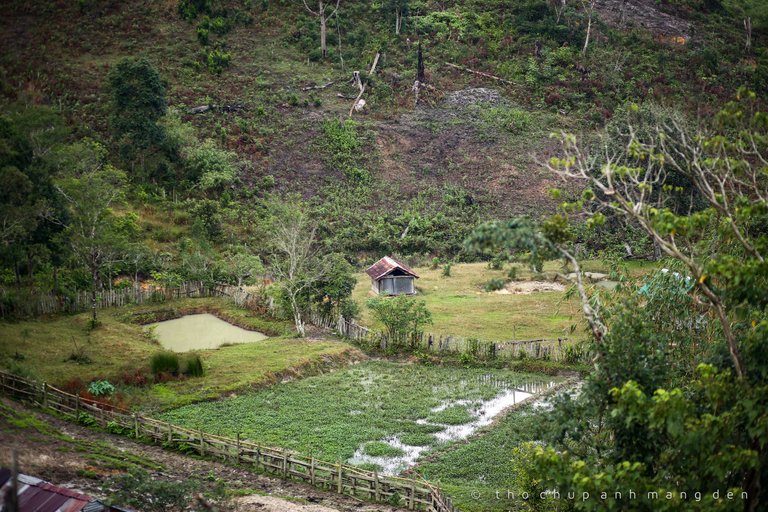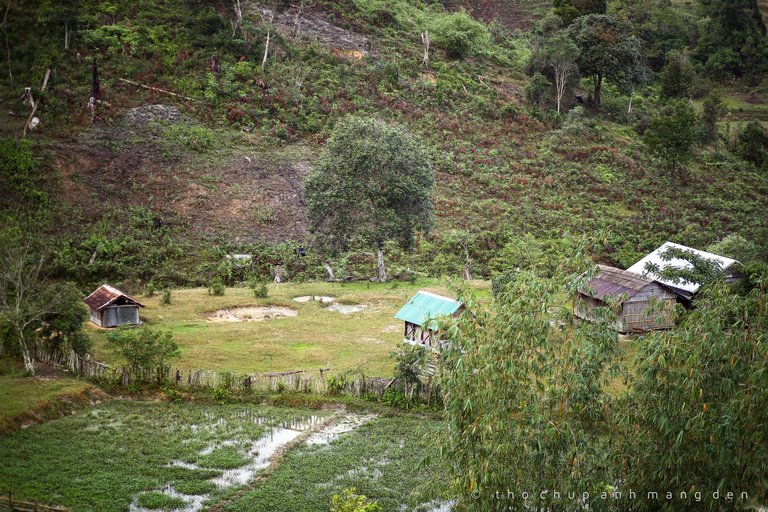 People here live in harmony with nature. They make a living by farming and raising livestock. Located quite isolated from modern life, they lead a self-sufficient life. It seems that there are very few strangers coming to this village, so when I entered the village, they looked at me with curious eyes. I just went around to explore the beauty of the village without daring to take pictures of them because it was my first time meeting them and I was afraid that they didn't like it.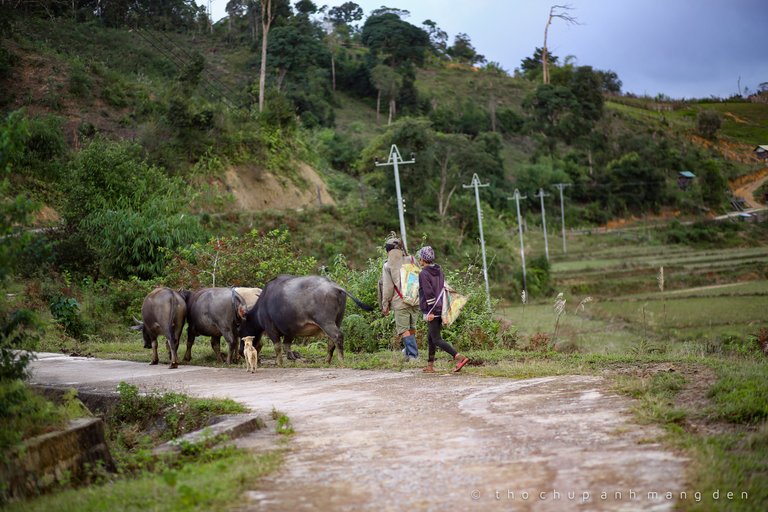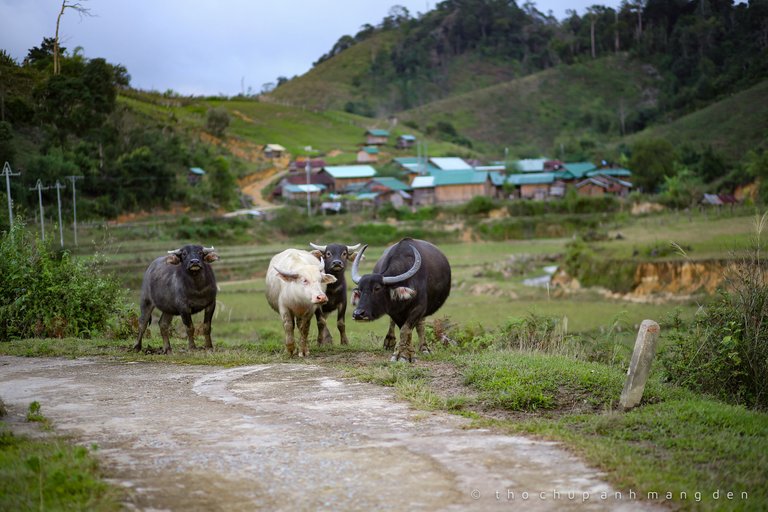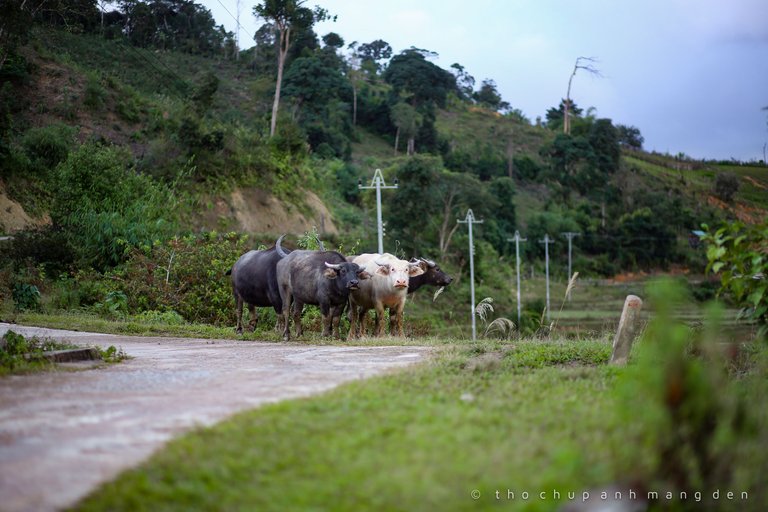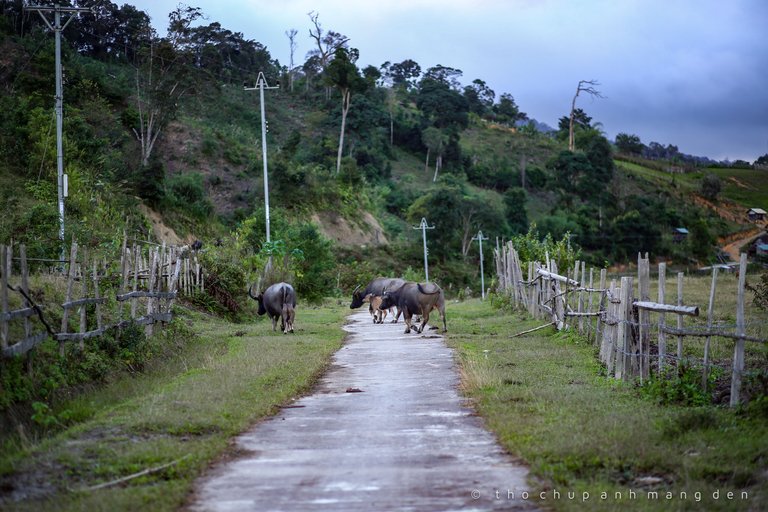 What I like most about this village is the peace and beautiful nature around. Secluded from modern life, everything here happens slowly and peacefully. Humans, animals and plants live in harmony. I didn't hear anything but the wind, the birds, the cattle while I was there. It was such a peaceful feeling. In addition, the nature there is also very beautiful. The village is surrounded by mountains and the forest there is still very well preserved, as evidenced by the fact that there are still many animals in this area, I have heard their voices very clearly while in the village.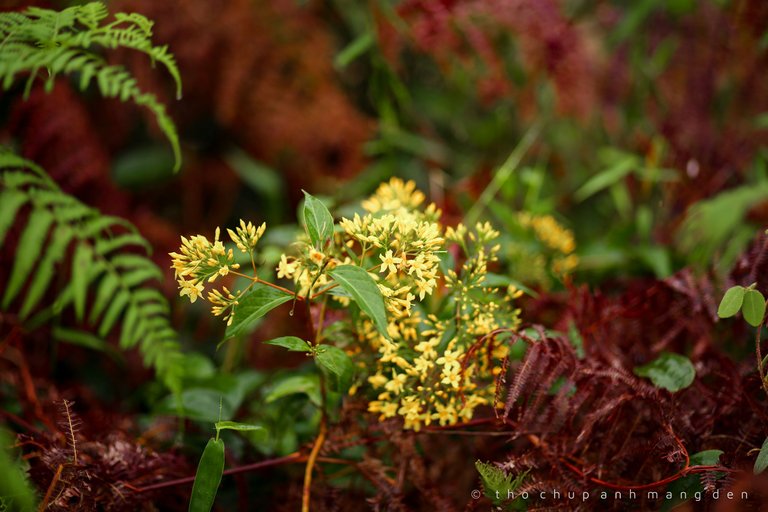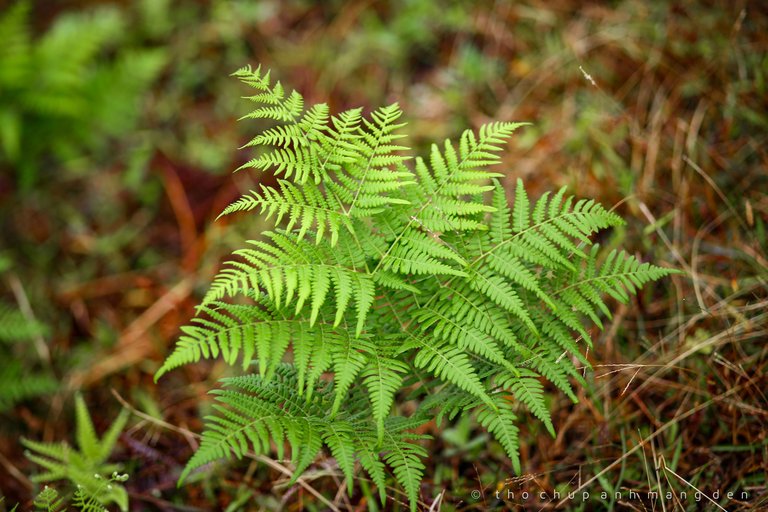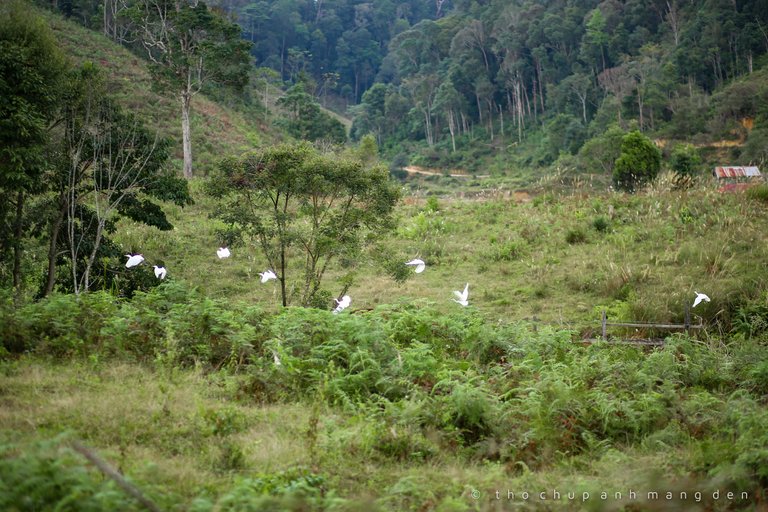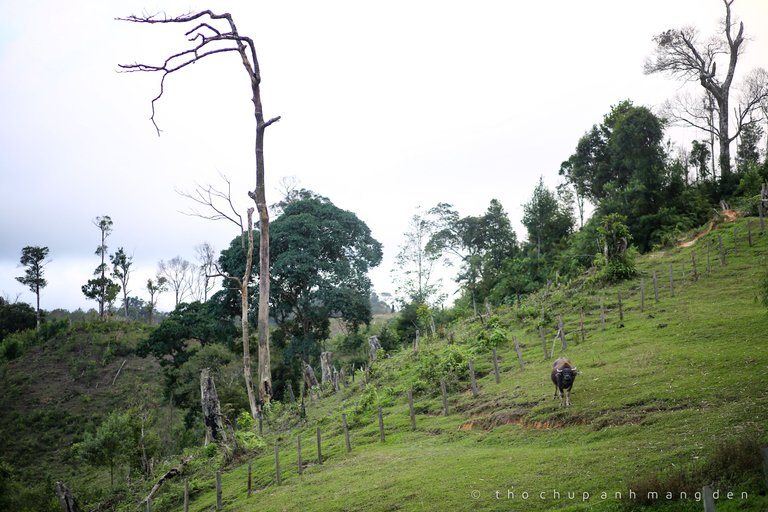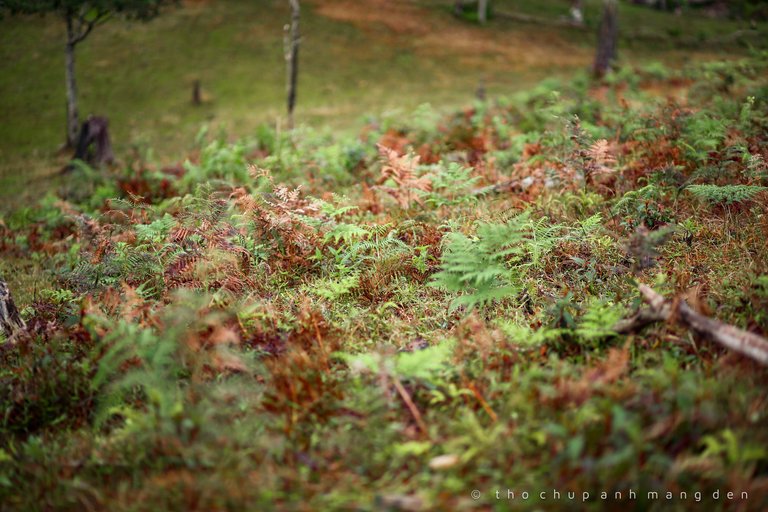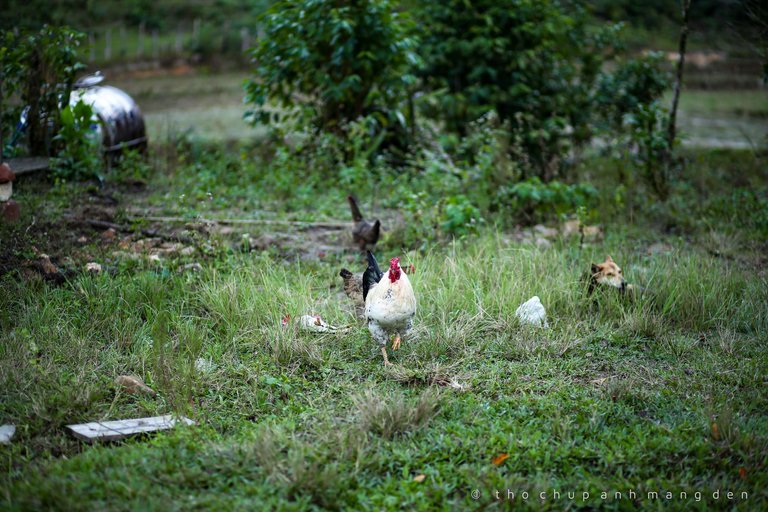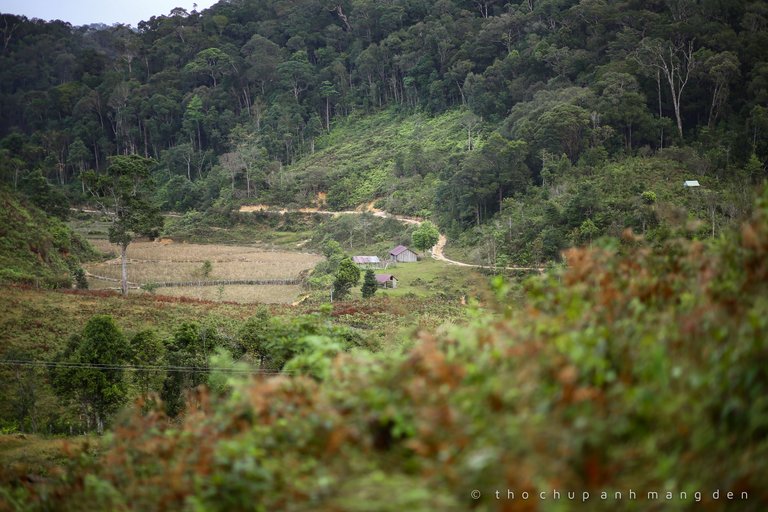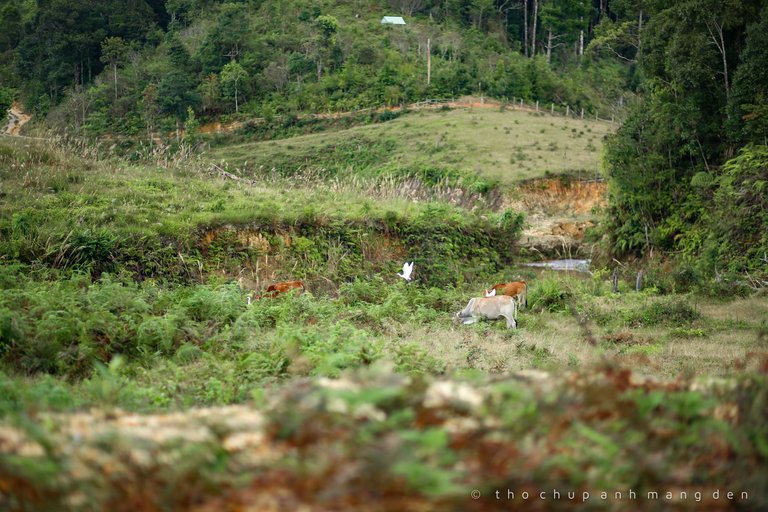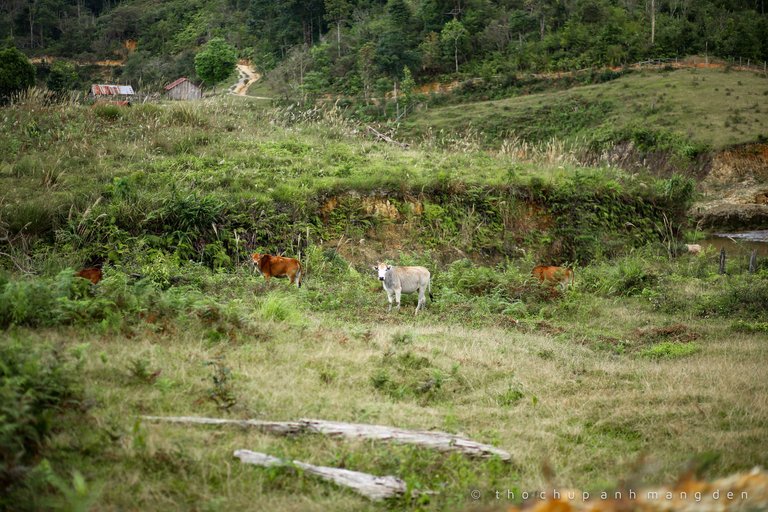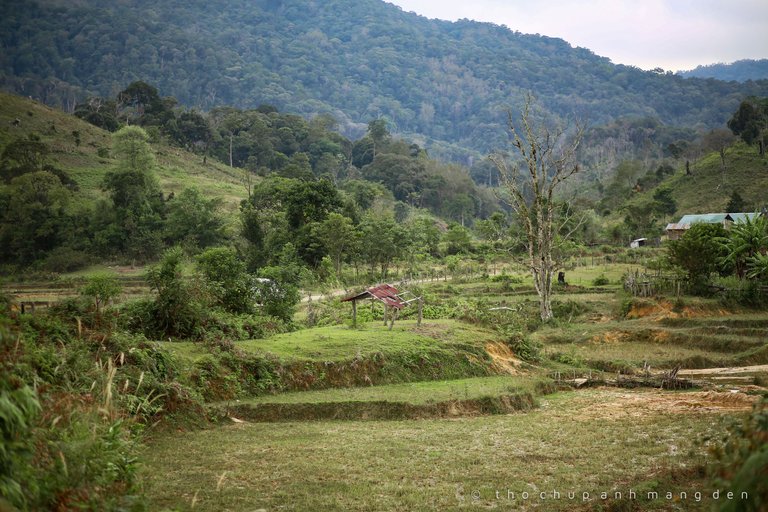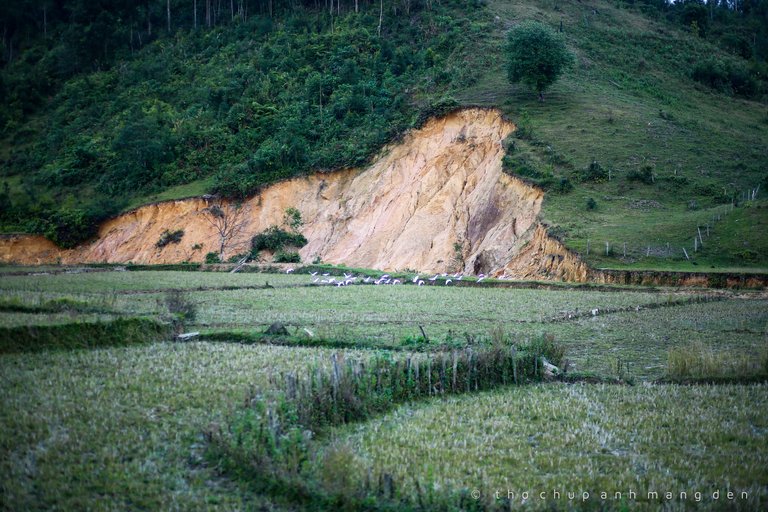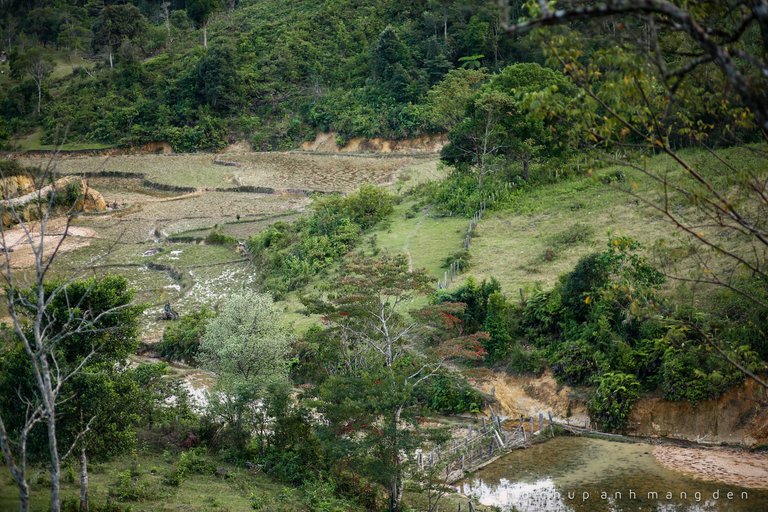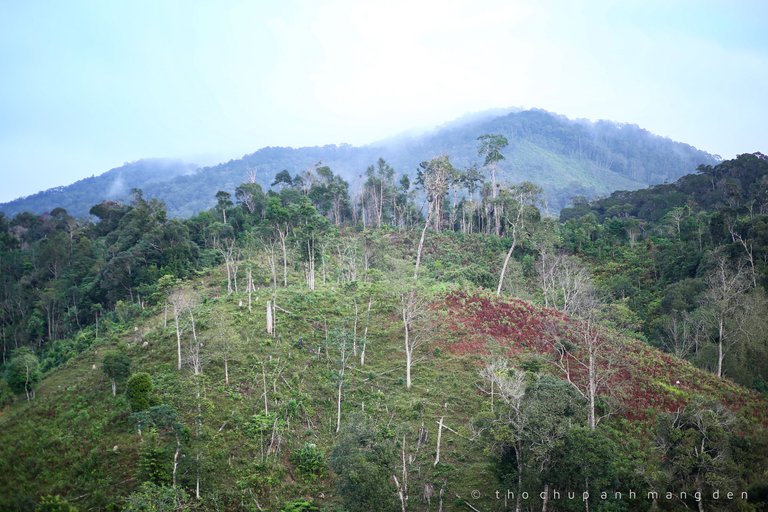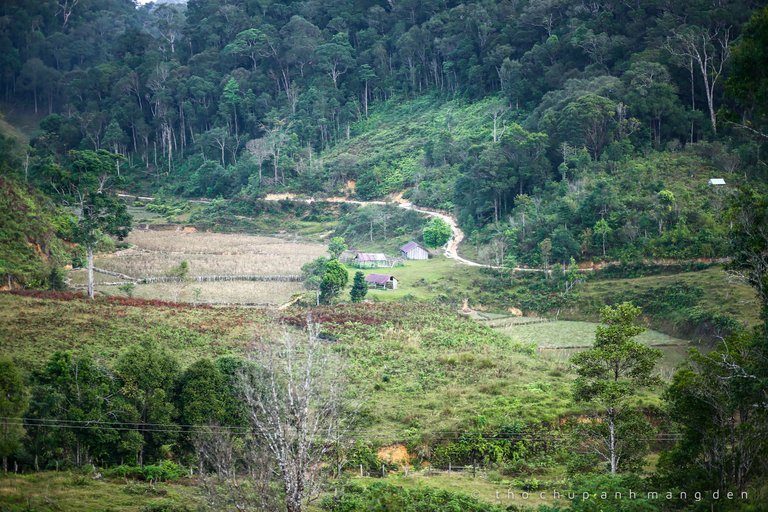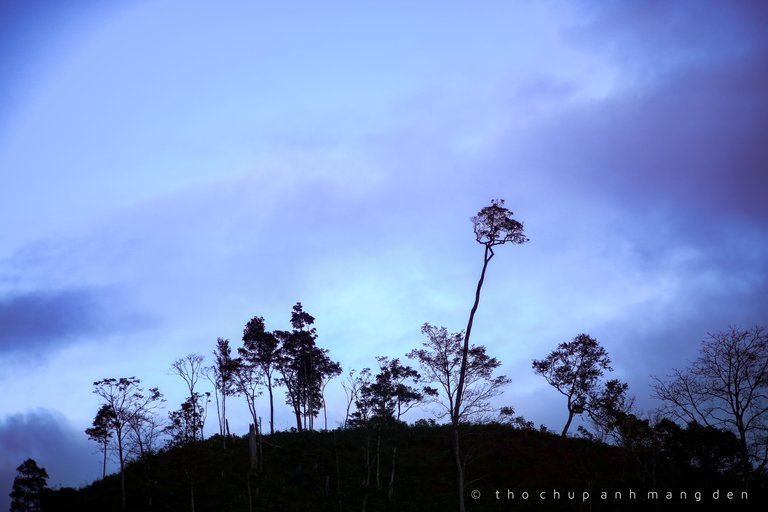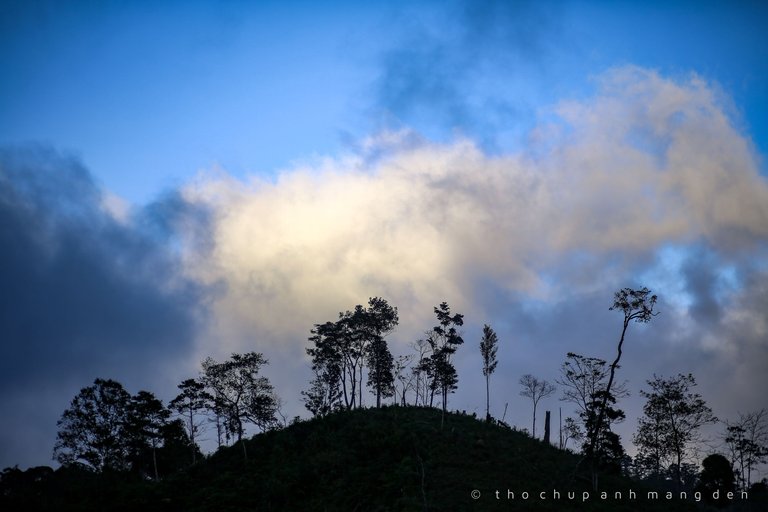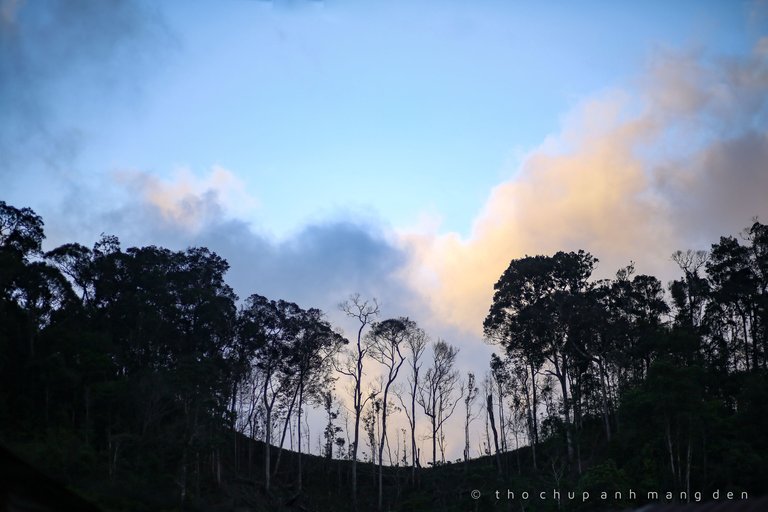 Thank you so much for taking the time to read my post. I hope you had an interesting discovery in Mang Moc village with me. Have a nice weekend and see you in another village.
FIND ME ON:
Blog:
https://www.dodobalo.com/
Facebook:
https://www.facebook.com/Imdodohere
Instagram:
https://www.instagram.com/dodo.balo/
Twitter:
https://twitter.com/dodovietnam1
---
---