Mountain Lodge - A cafe in the middle of a pine forest
Hello hivers, how are you today? I had a really relaxing time at a nice cafe today so I wanted to share it with you right away. That is Mountain Lodge cafe, a beautiful cafe located in the middle of the pine forest of Mang Den town, Kon Plong district, a remote mountainous district of Kon Tum province.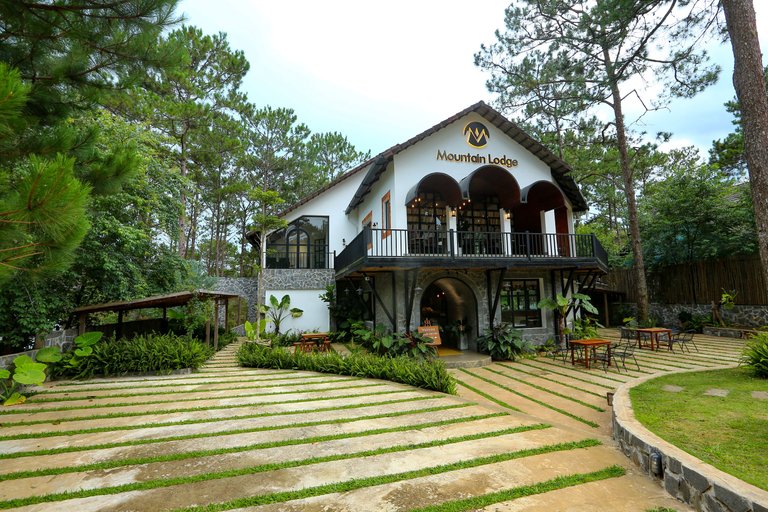 Where is it?
I am on my business trip to Mang Den, a small town of Kon Tum province in the highlands of Vietnam. With year-round cool air and green pine forests, Mang Den is likened to the second Da Lat of Vietnam. There are also many beautiful places to explore. I have some free time today so I decided to spend some time at a cafe. At the recommendation of the housekeeper at the homestay where I am staying, I went to Mountain Lodge cafe. It is a cafe located in the middle of the pine forest on Ho Xuan Huong street. My first impression of this cafe is that it has an extremely quiet space.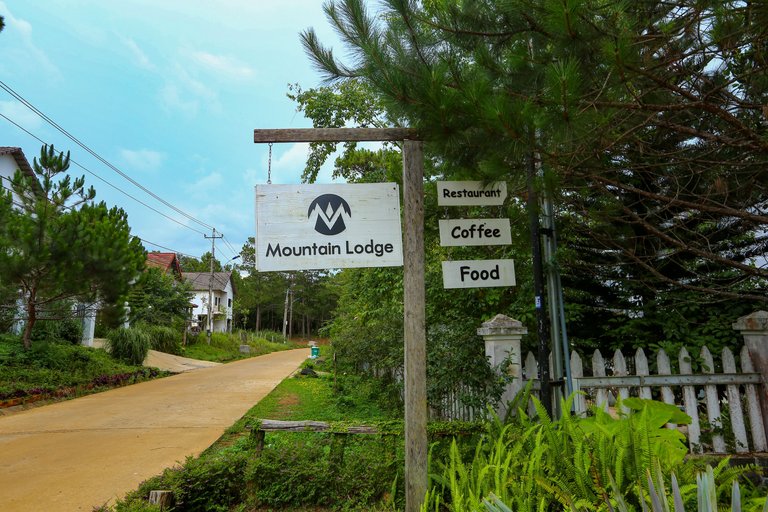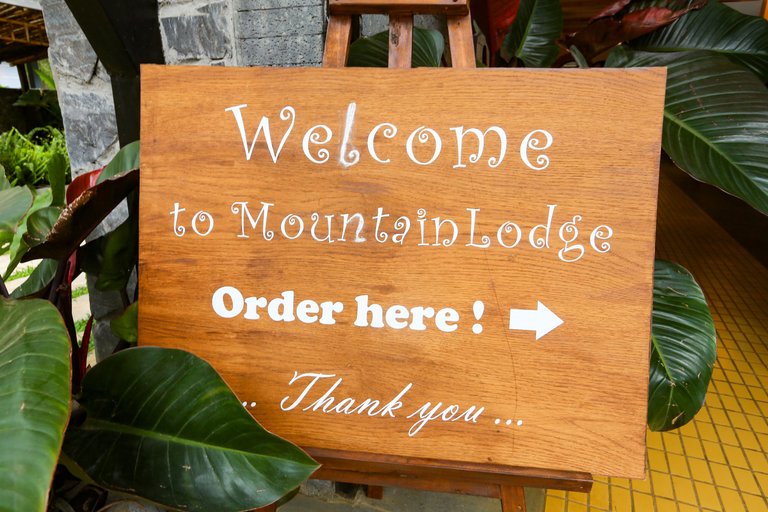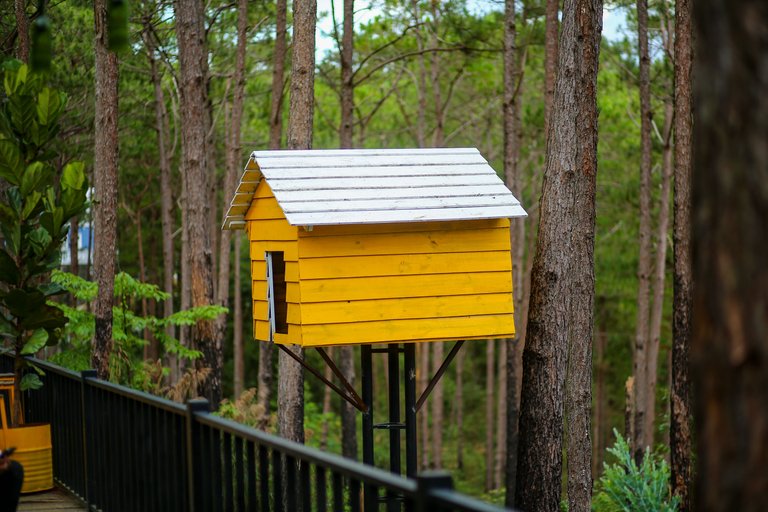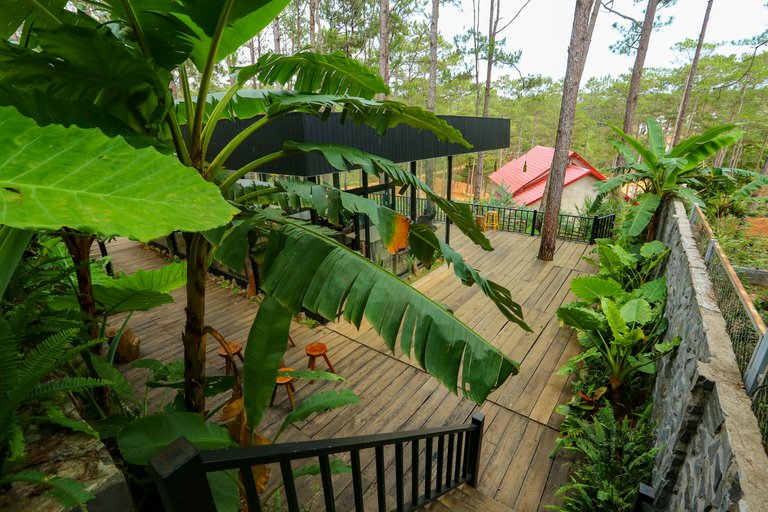 Indoor coffee space
From the outside, it looks like an elegant white villa nestled in the middle of a pine forest. But when I stepped inside, I felt the warmth of the decoration and the color of the light. Mountain Lodge cafe is a two-story building with indoor and outdoor sitting areas. The dispensing counter is located on the first floor. Its second floor is divided into many different corners including a space for enjoying coffee and reading, and a working space. The bookshelf there is also quite large with many different types of books. I think on rainy days this would be a great place to read. In the indoor coffee space, I like the most are the corners on the balcony where we can enjoy aromatic cups of coffee and enjoy the fresh air and beautiful surroundings.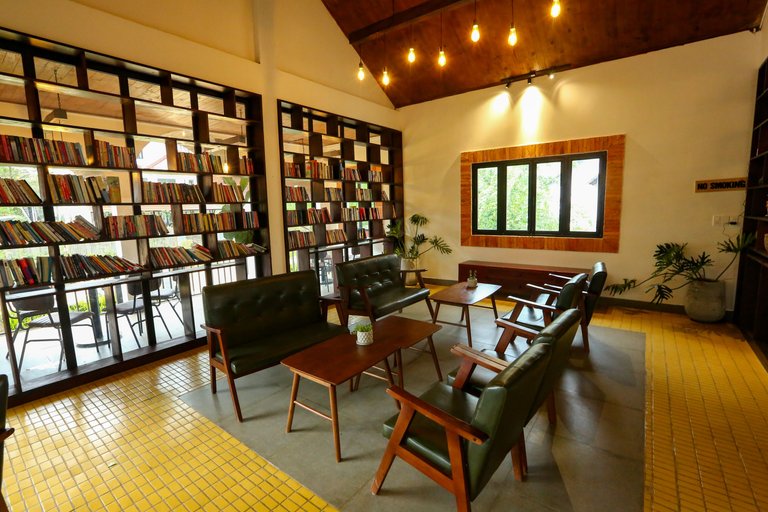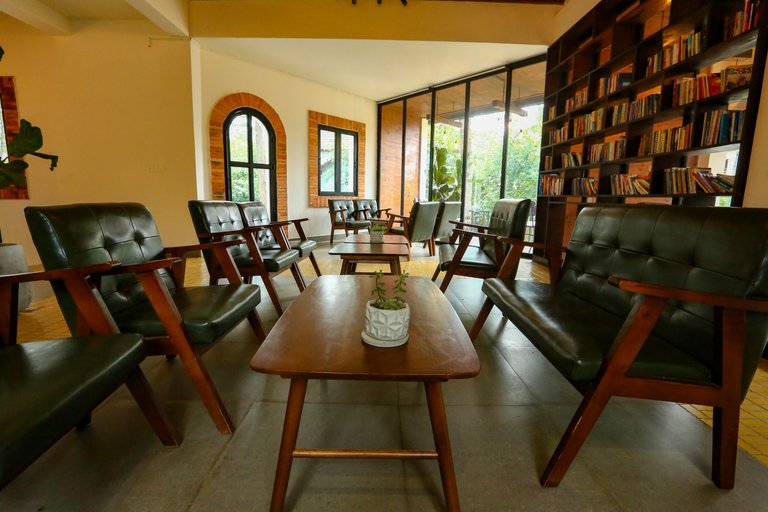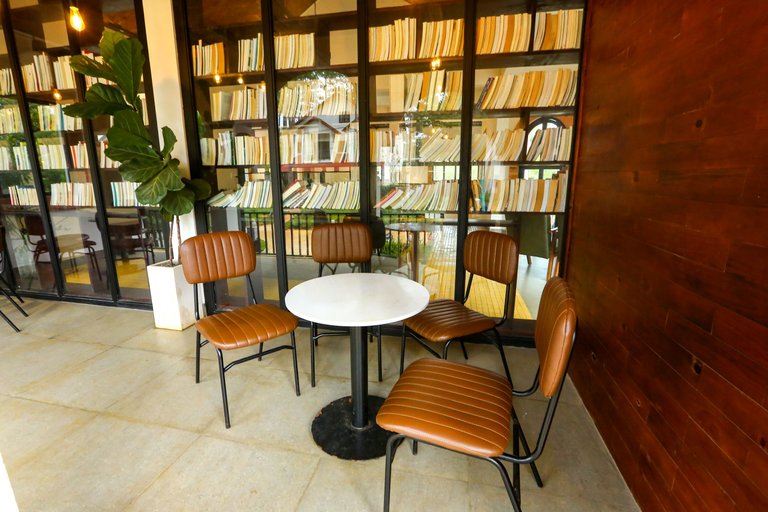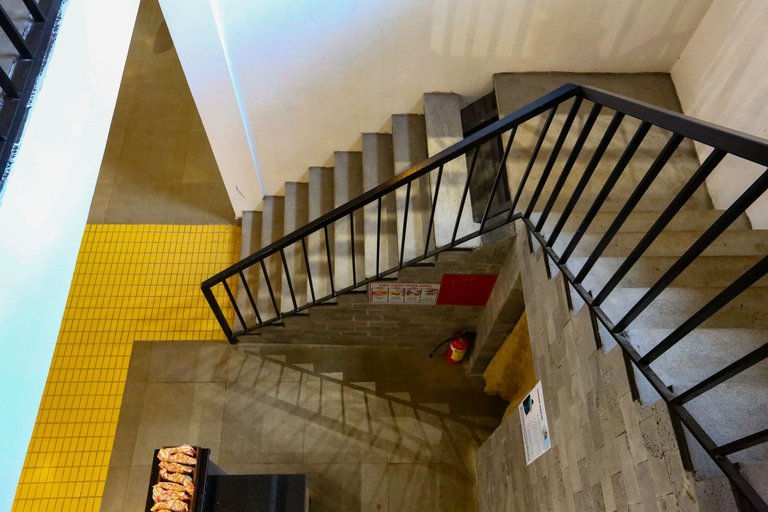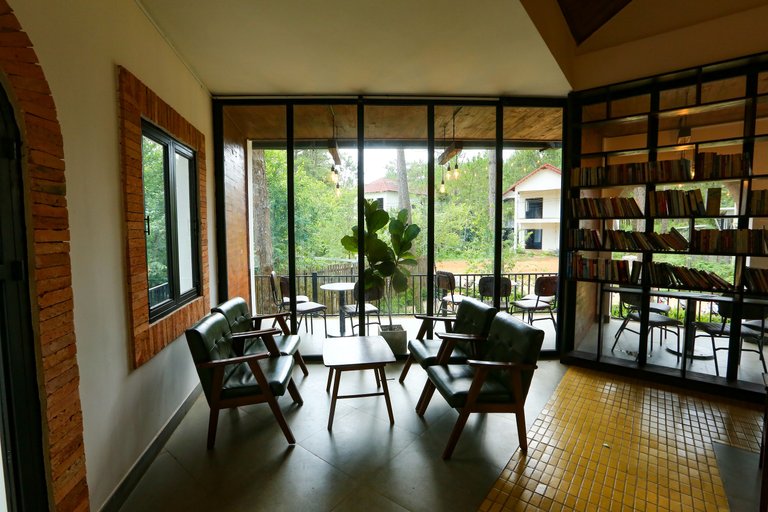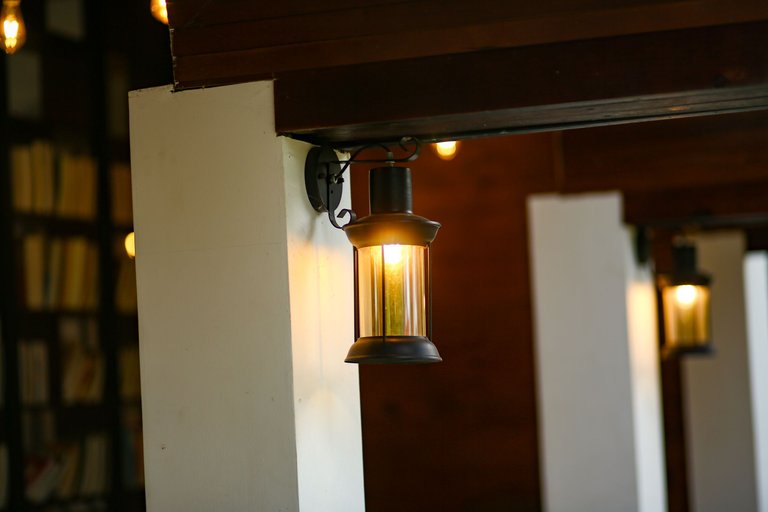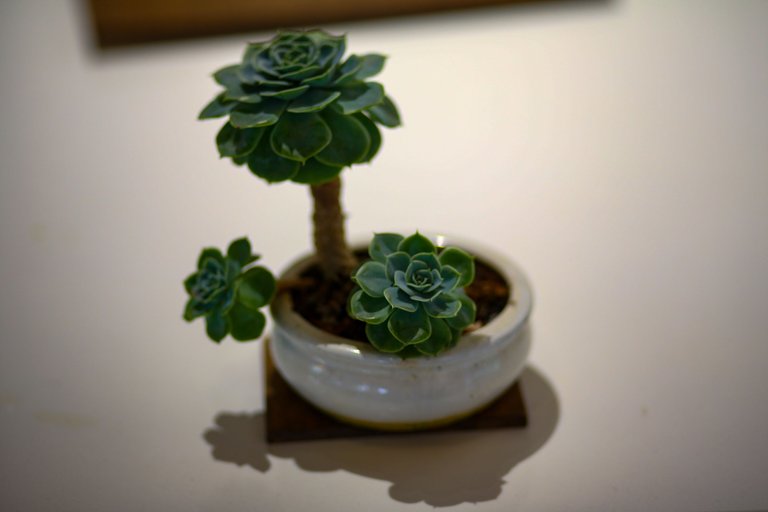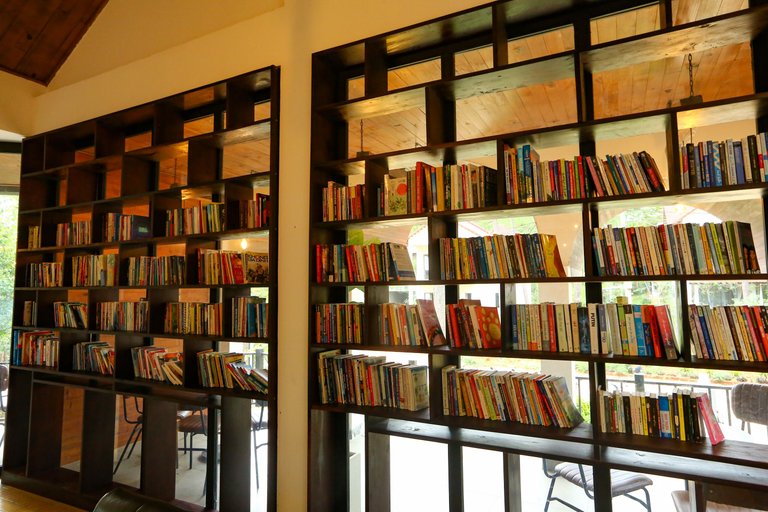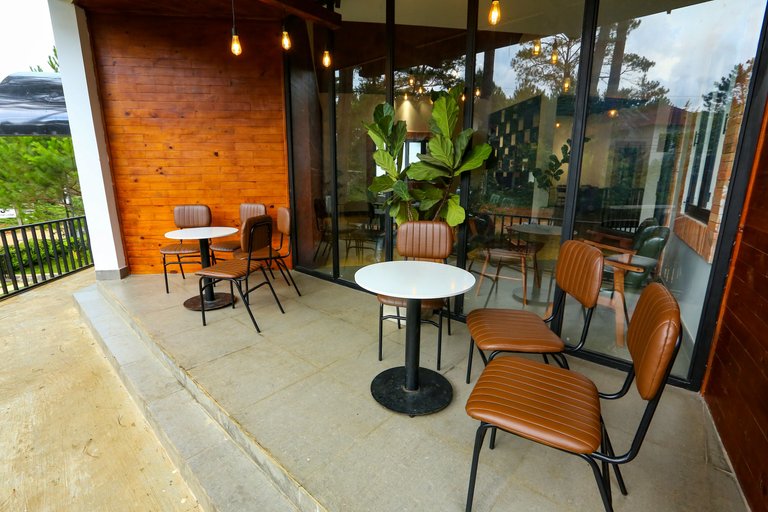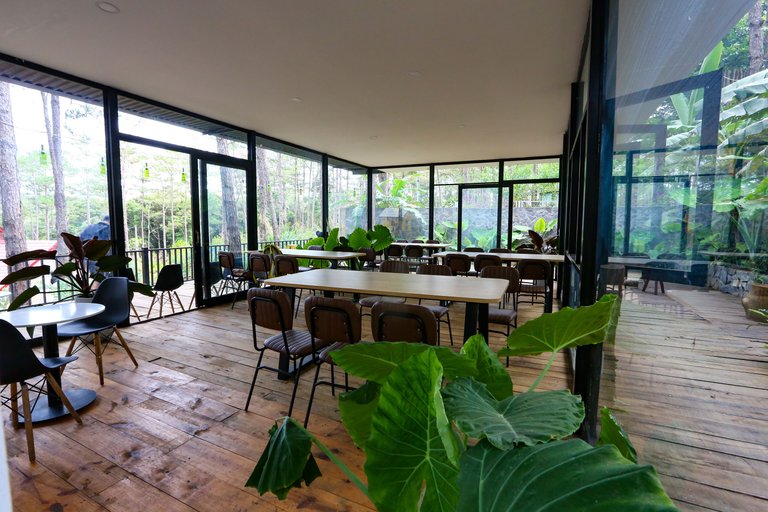 Outdoor coffee space
As a nature lover, I prefer the outdoors. Unlike the cafes in big cities, Mountain Lodge cafe has a large outdoor coffee space and has a very green space with many different plants. You can choose to sit at the tables under the pines or under the banana trees. Or you can also choose to sit in positions covered by surrounding green trees, giving the feeling of sitting and enjoying coffee in the forest. I like to sit in high chairs in the outdoor area where I can sip my coffee and enjoy the beautiful view of the surrounding pine forest.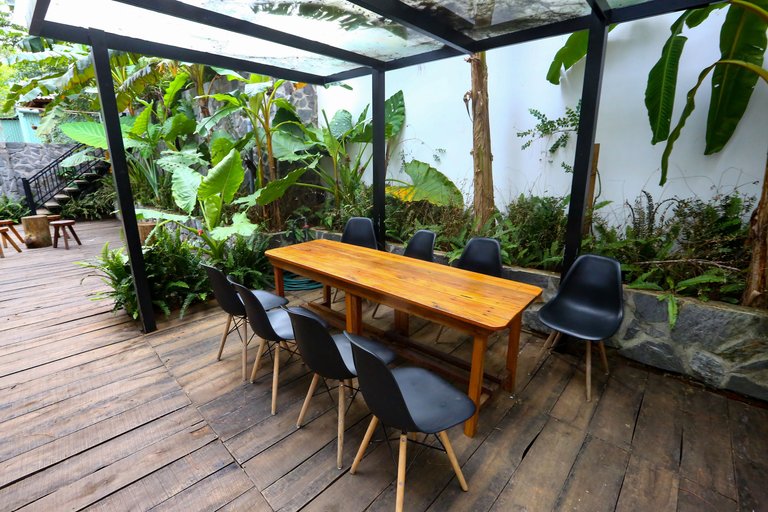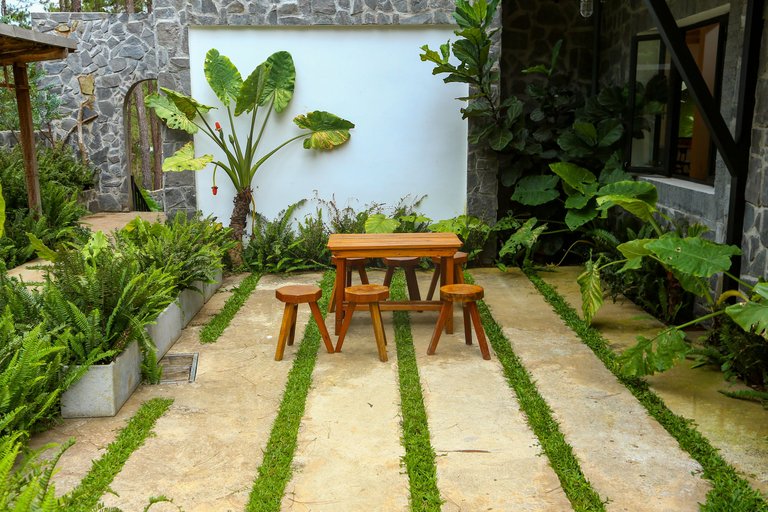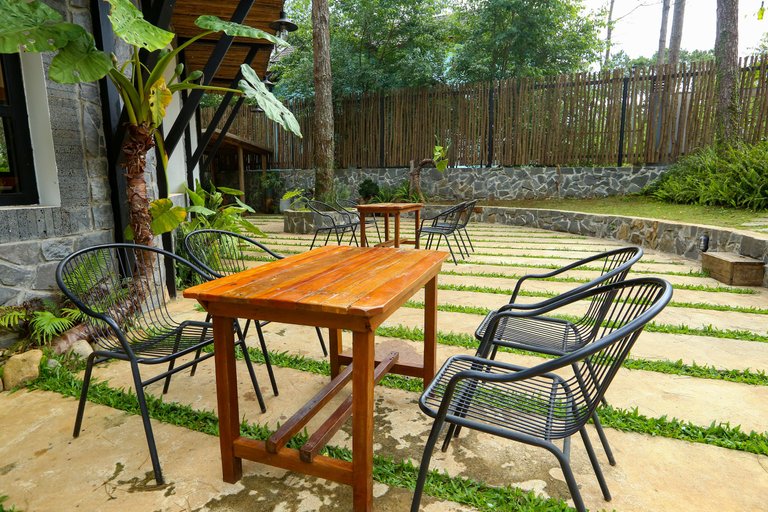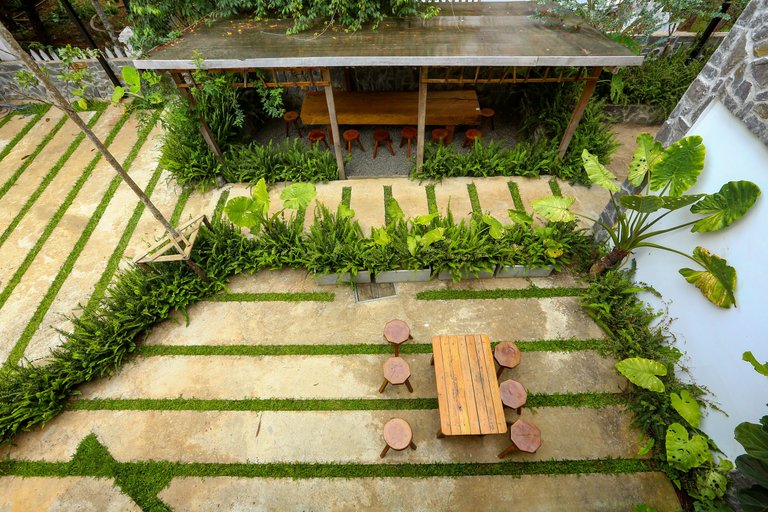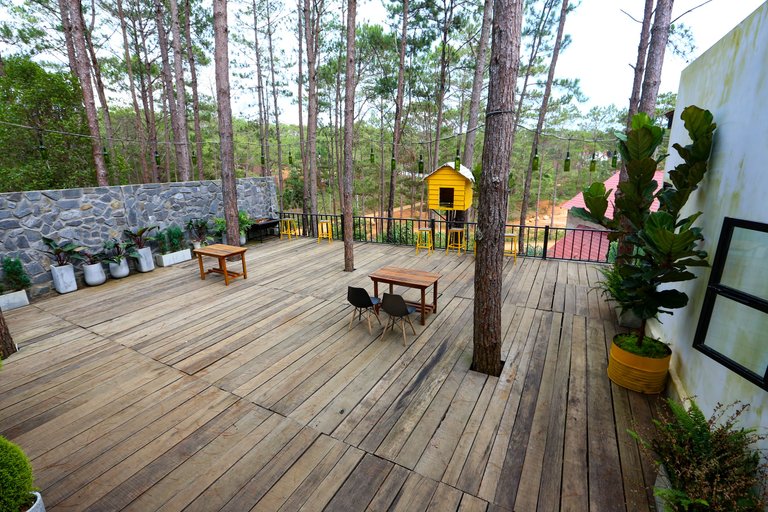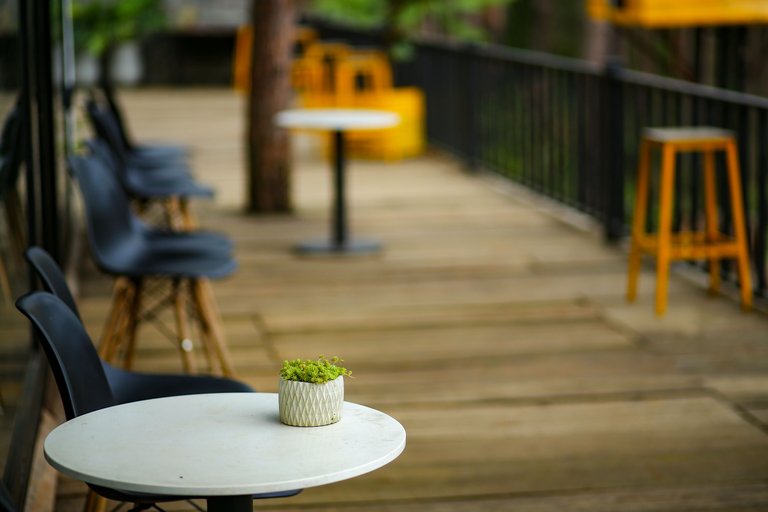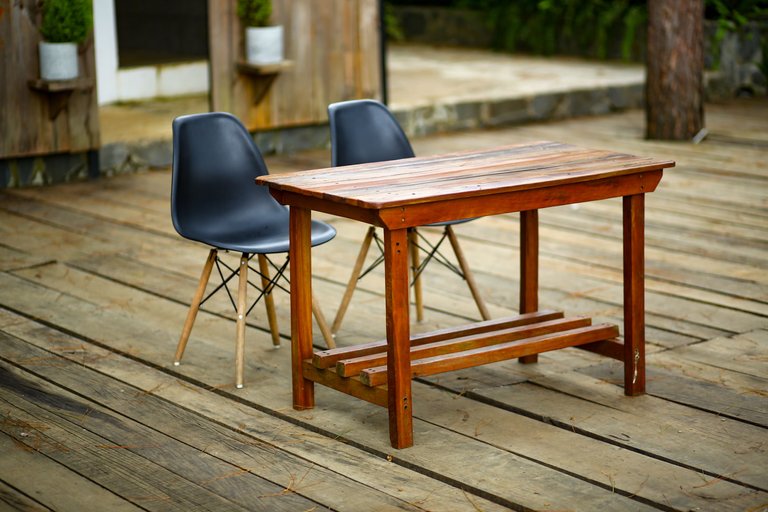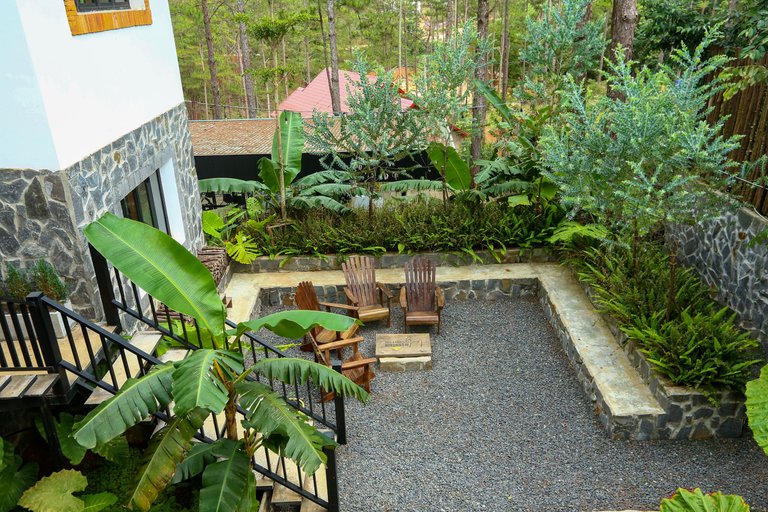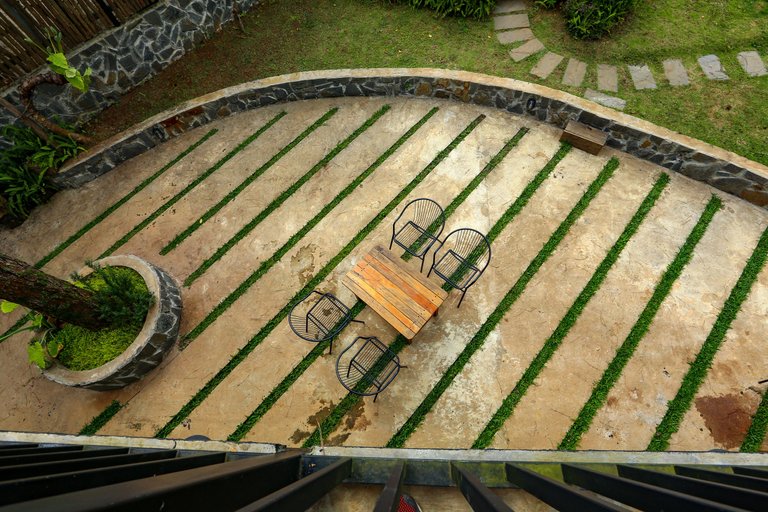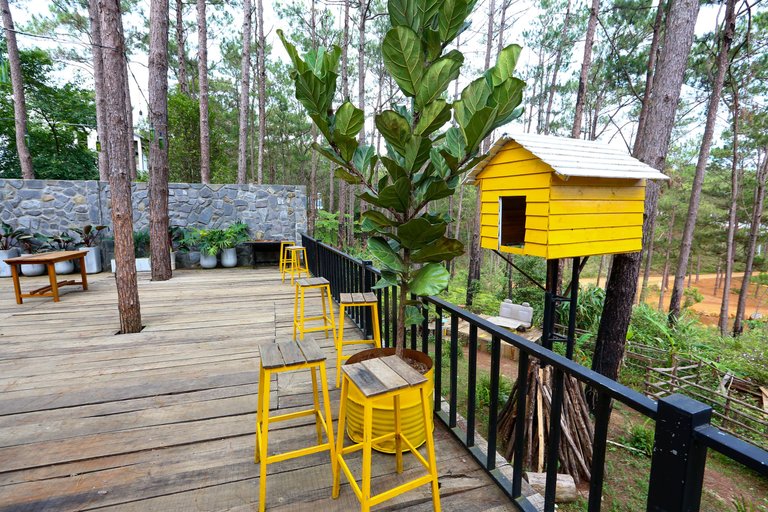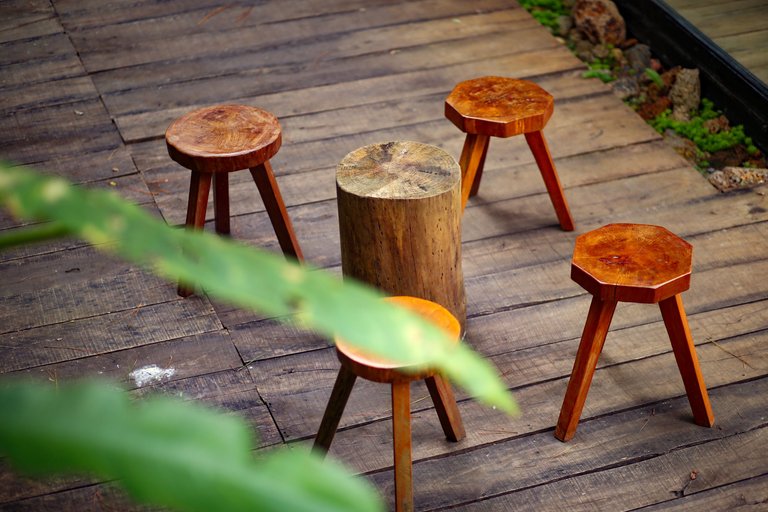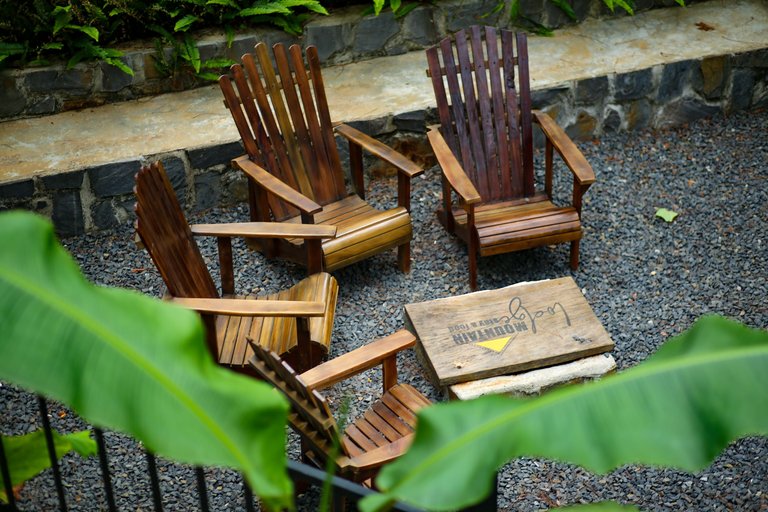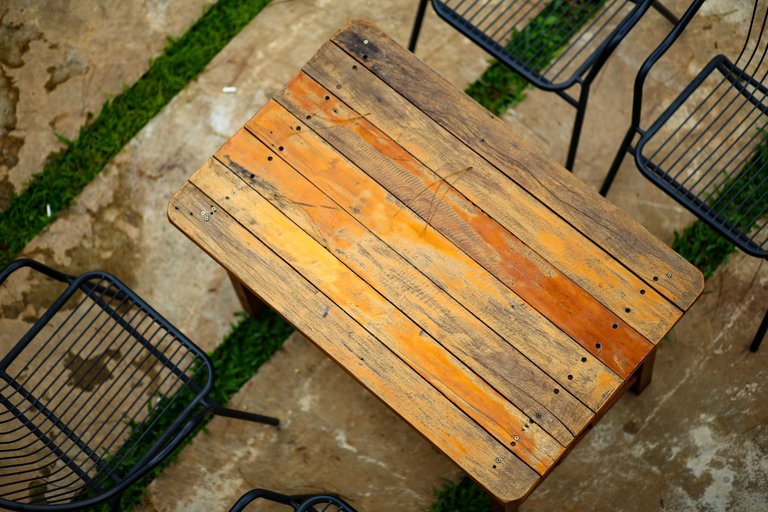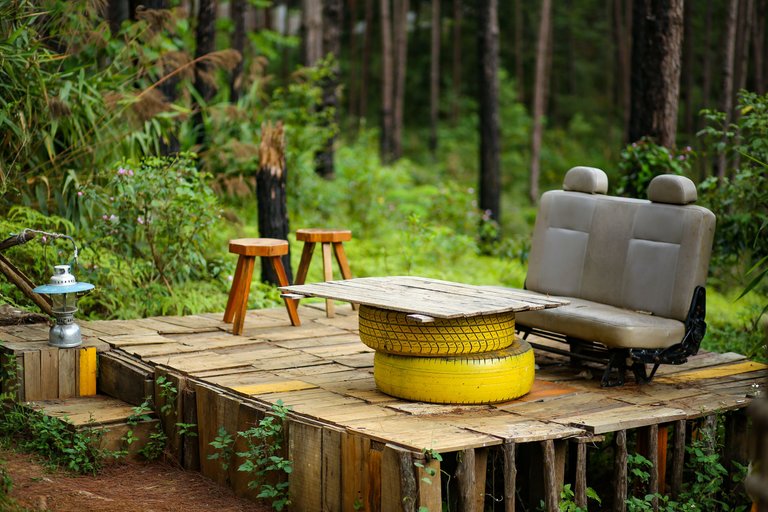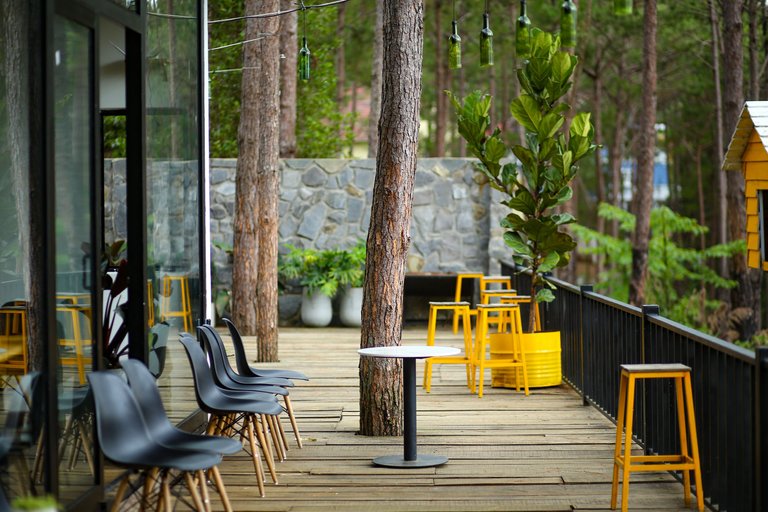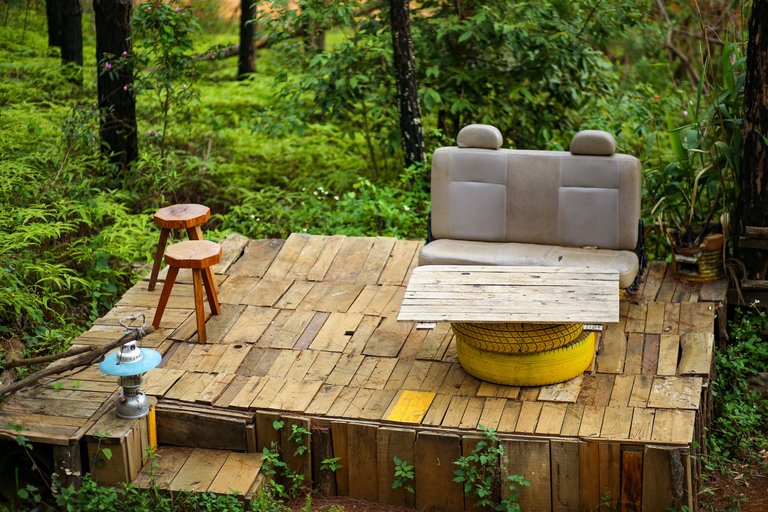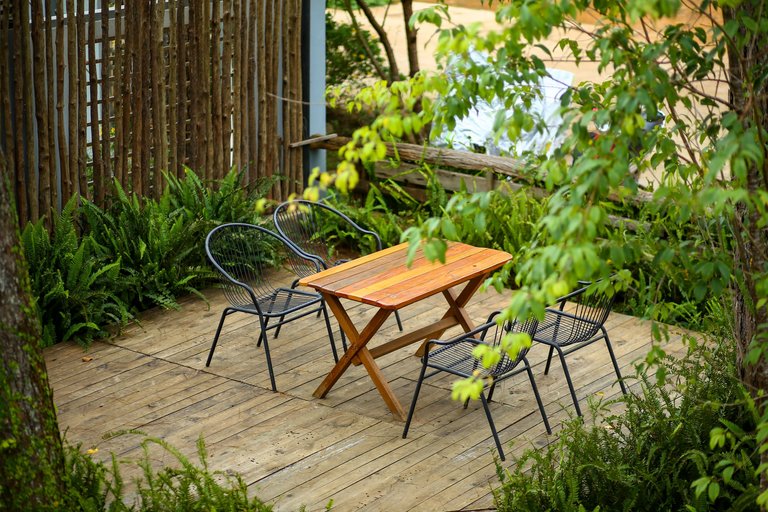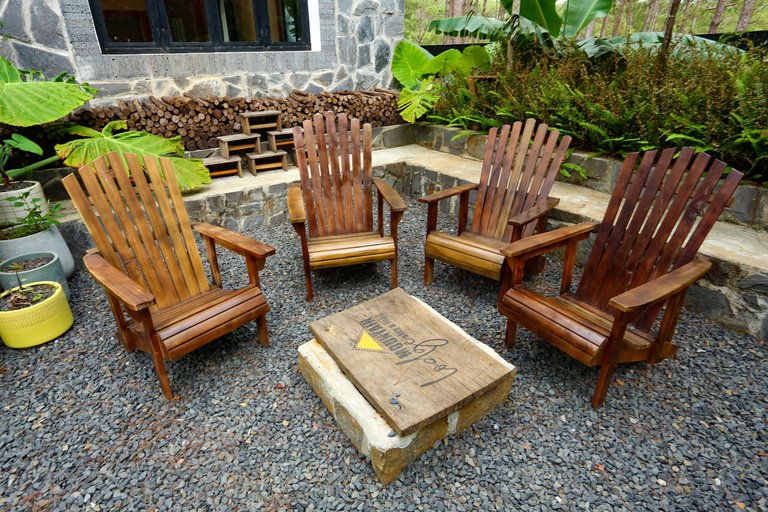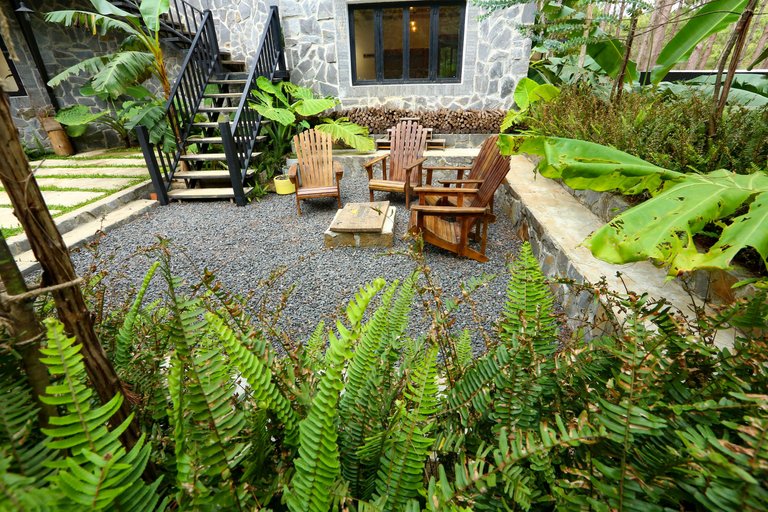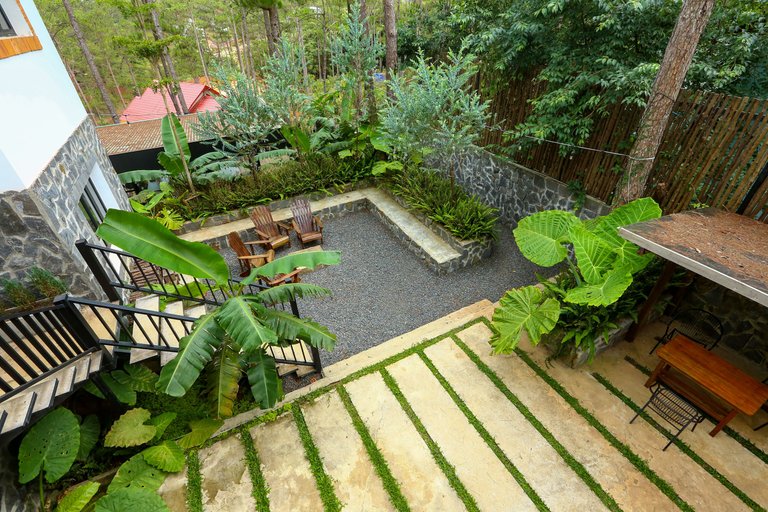 Beautiful nature all around
It can be said that what I like most about this cafe is its surrounding nature. The landscape around Mountain Lodge cafe is beautiful with green pine forest, and throughout the space of the cafe, people have planted many different types of trees to bring a feeling of closeness to nature for customers. With Mang Den's year-round cool climate, there's nothing better than sipping warm cups of coffee in a green space like this.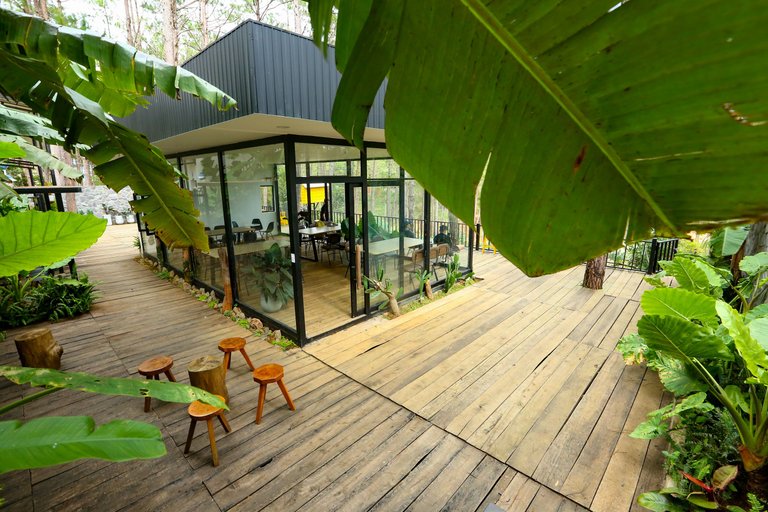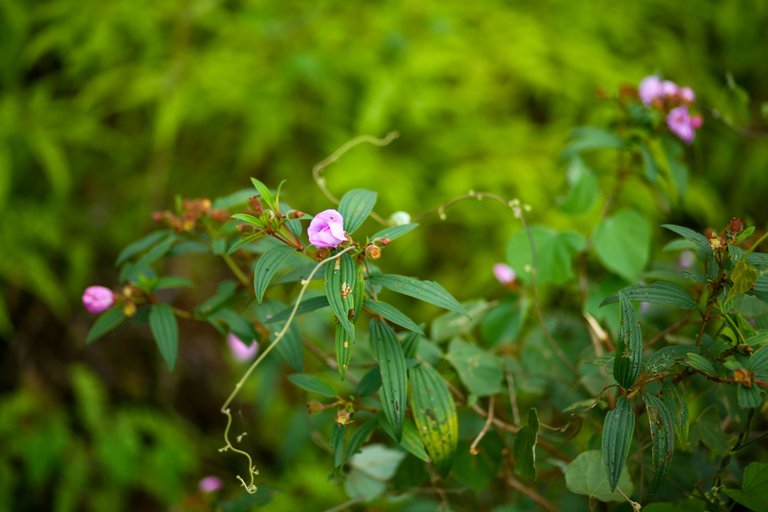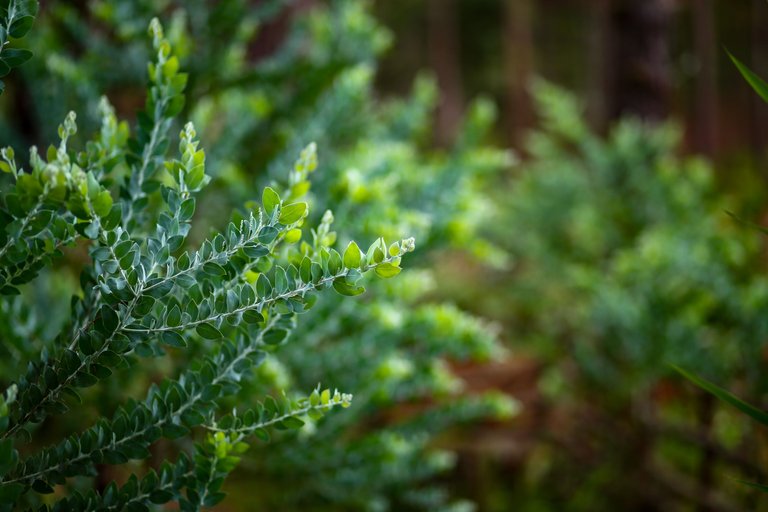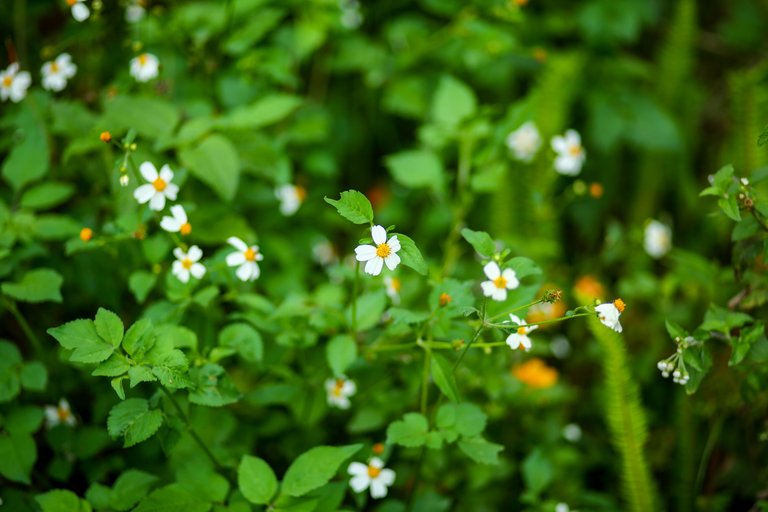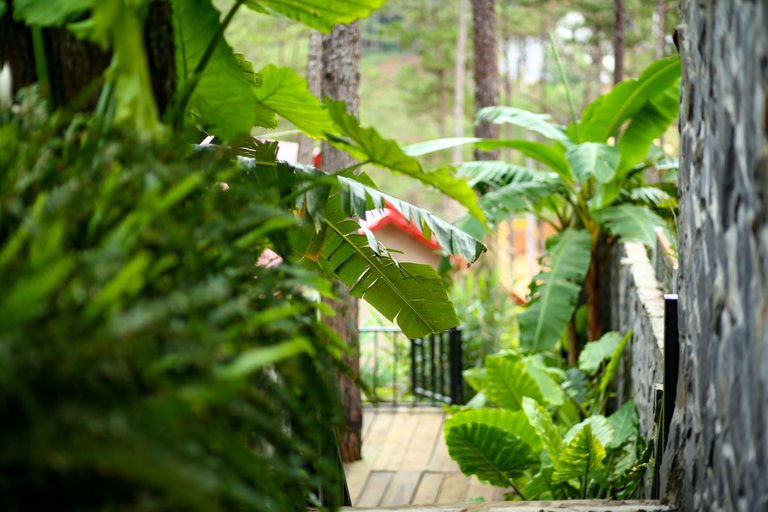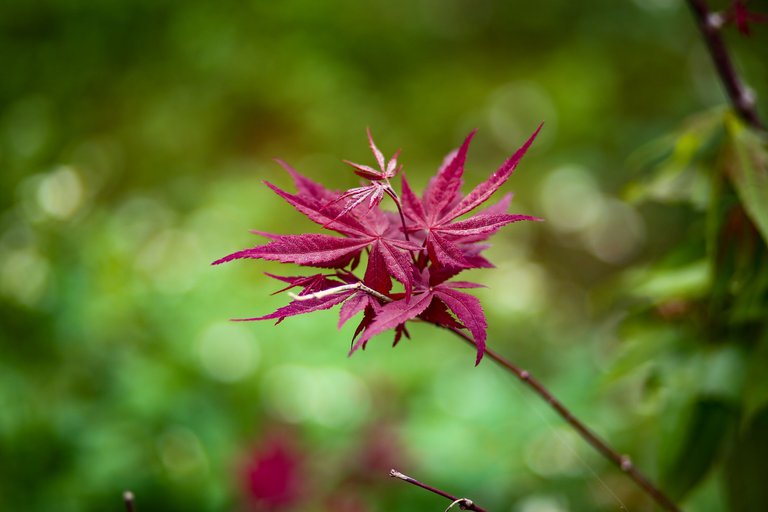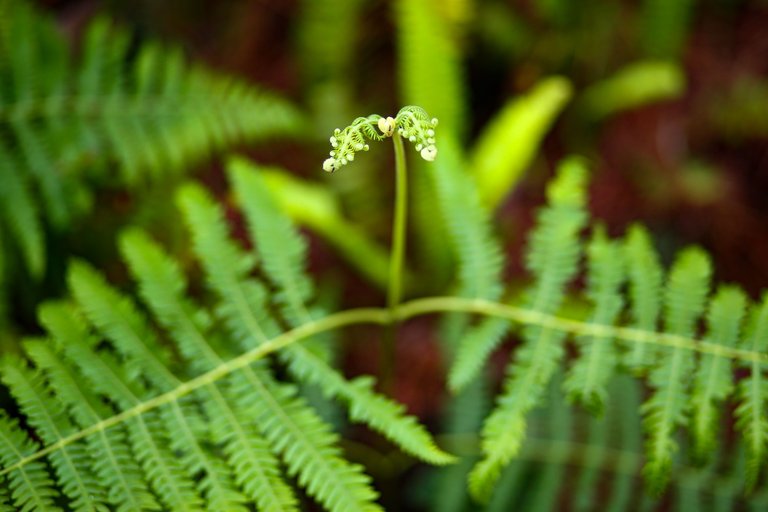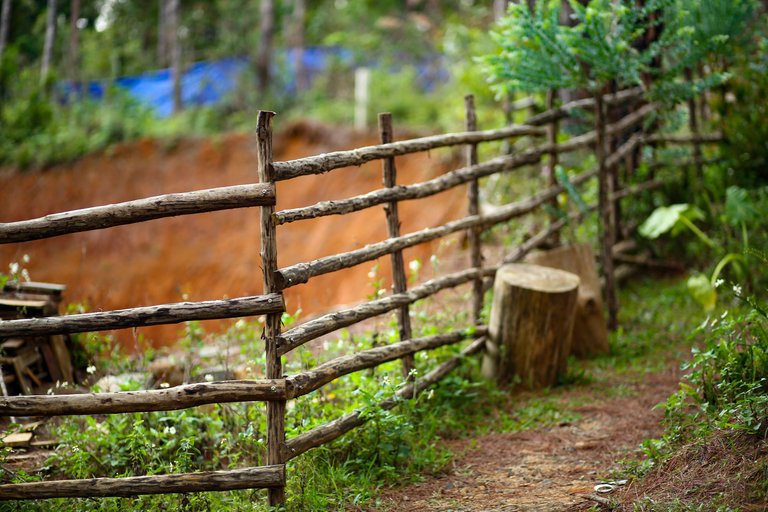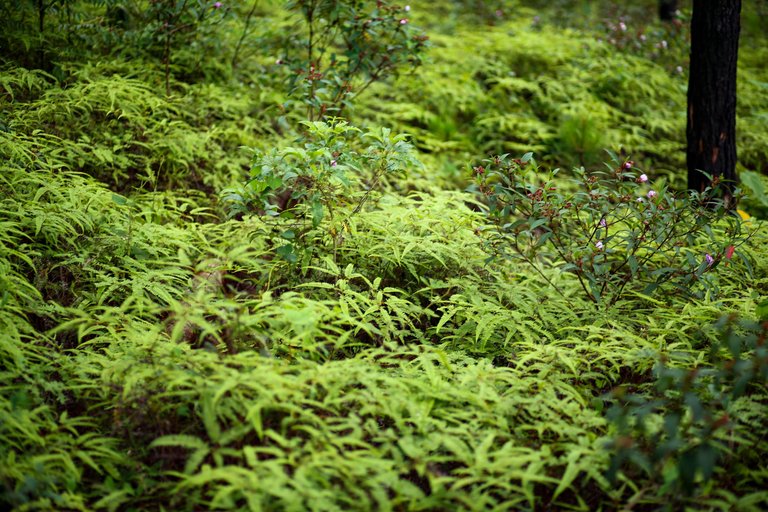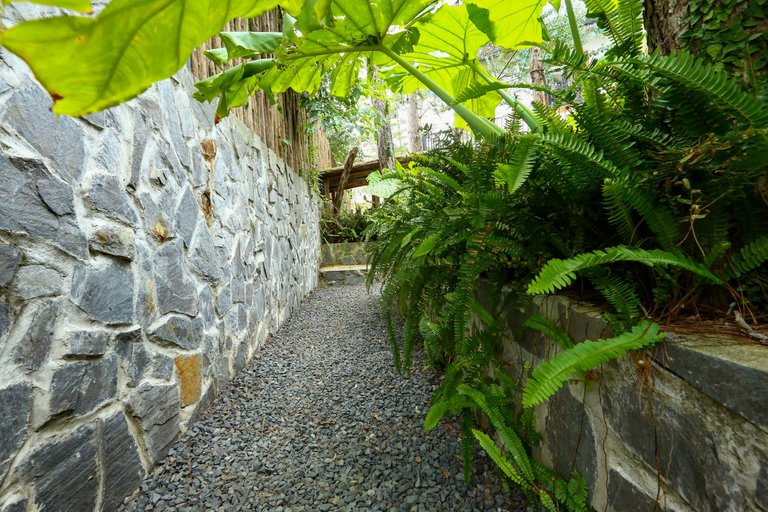 My relaxing time
Mang Den is a remote town and little known by many, and it's not the tourist season yet, so when I went to Mountain Lodge cafe, there weren't many guests. I really enjoyed the quiet atmosphere there, I didn't hear anything but the chirping of the pines and the birds. I took advantage of completing my work on the laptop and enjoyed the wonderful space there. Luckily, I was able to get a friendly wait staff there to take a picture of me.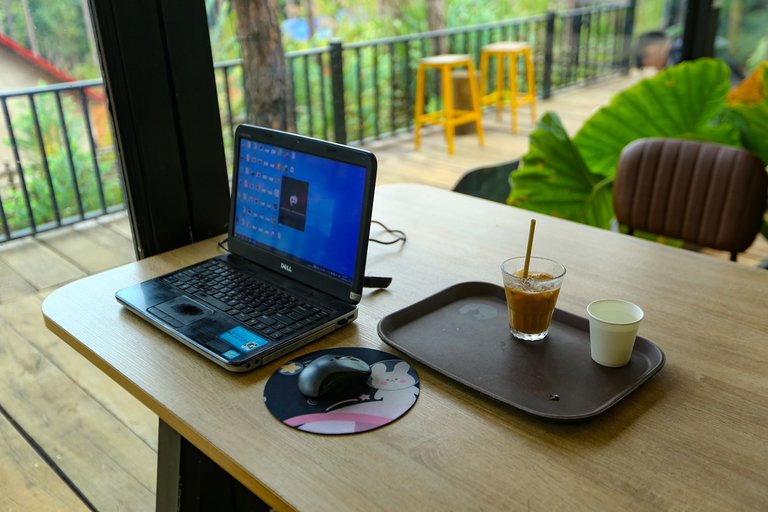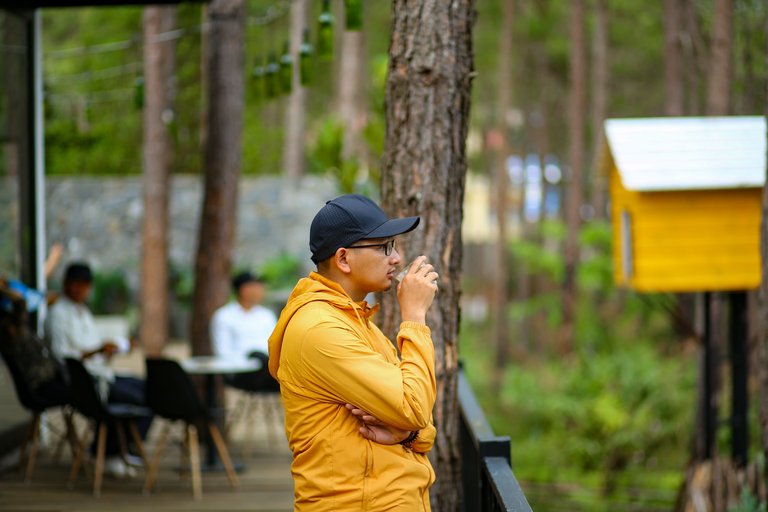 I had a great time at Mountain Lodge cafe. How about you? Hope you also had a great coffee time today. Thank you for taking the time to read my post and have a nice day!
FIND ME ON:
Blog:
https://www.dodobalo.com/
Facebook:
https://www.facebook.com/Imdodohere
Instagram:
https://www.instagram.com/dodo.balo/
Twitter:
https://twitter.com/dodovietnam1
---
---