Overwhelmed with the poetic beauty of Mang Den town
The red dirt roads are the specialty here.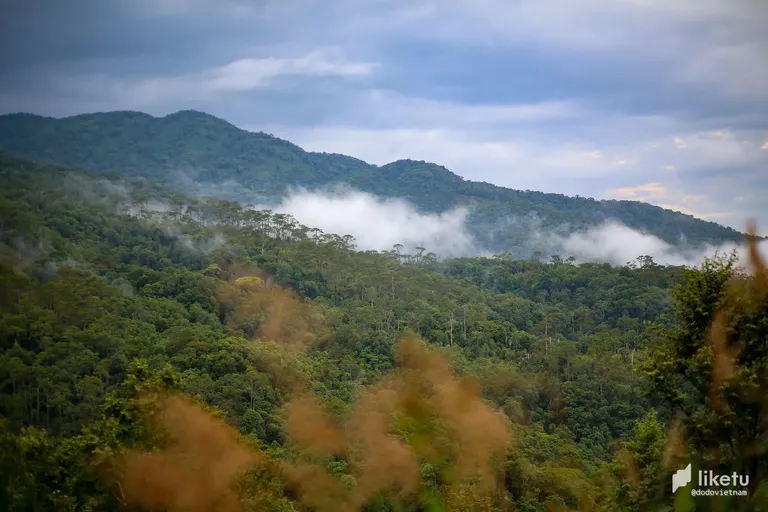 In the early morning or sunset, we can easily admire the clouds drifting over the mountains.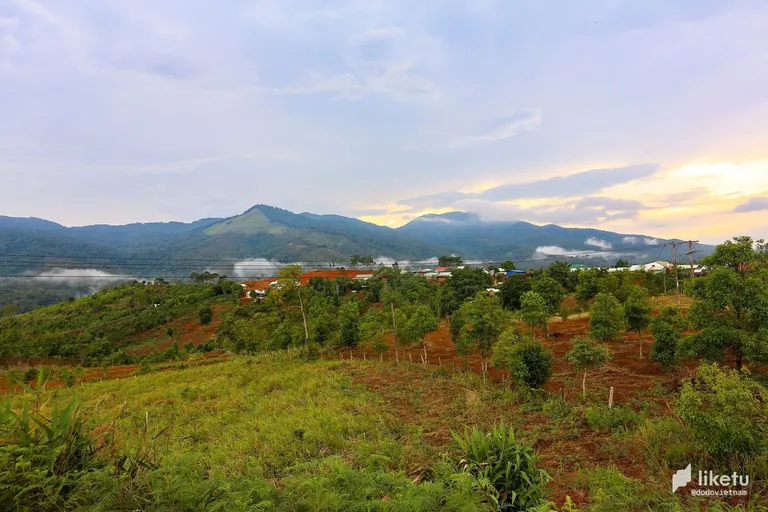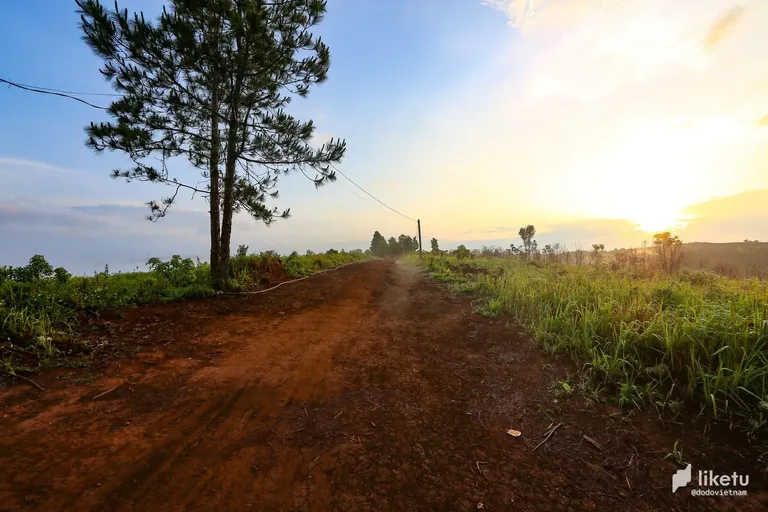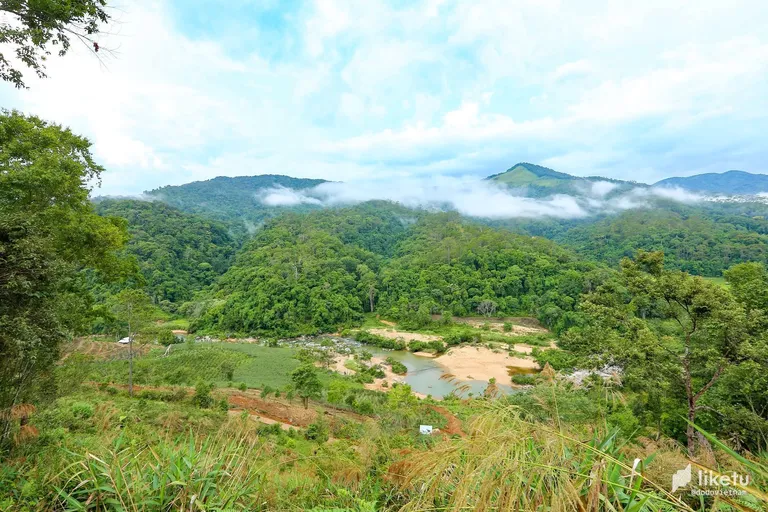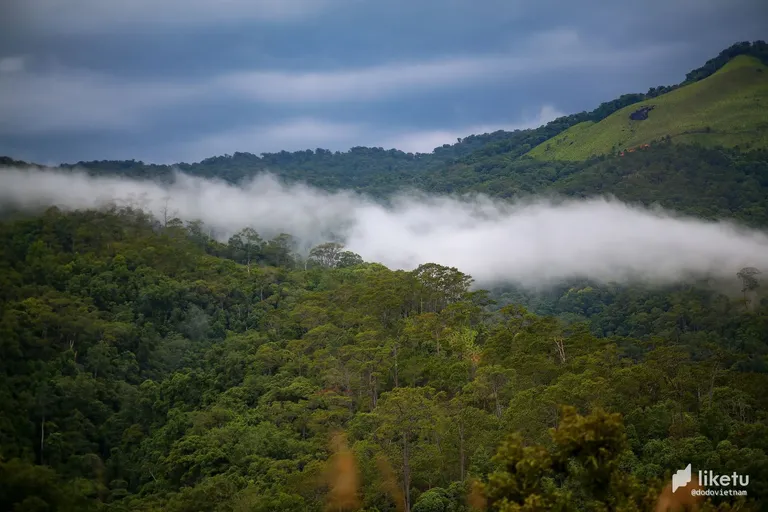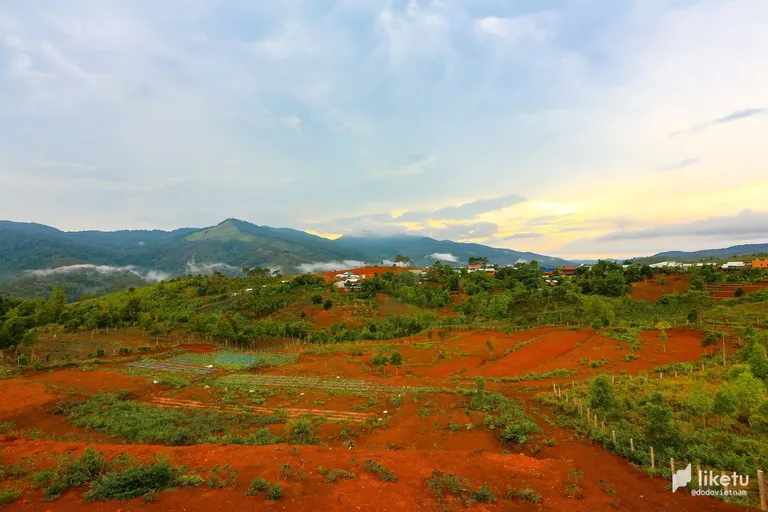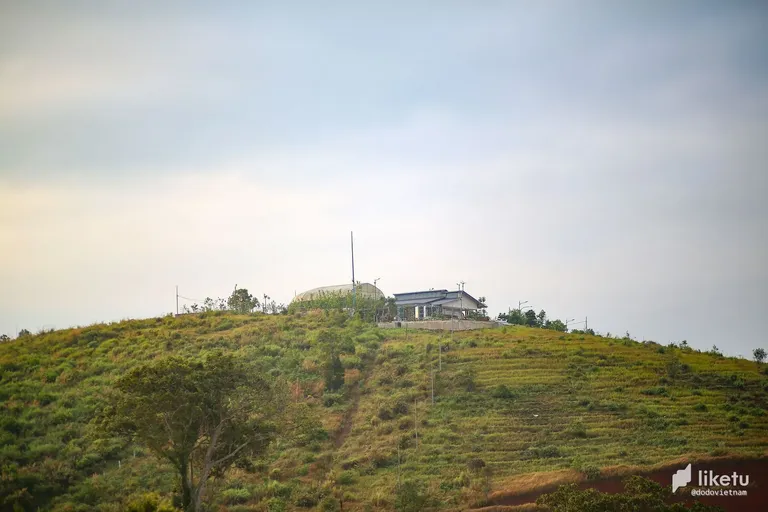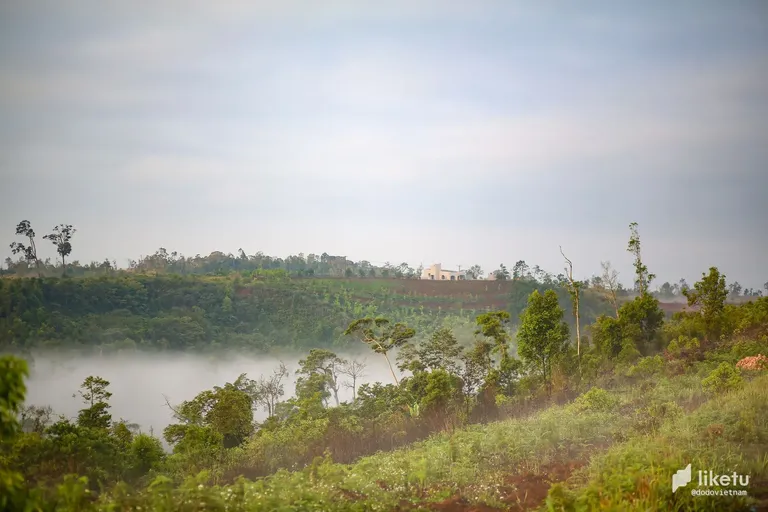 Houses behind the clouds.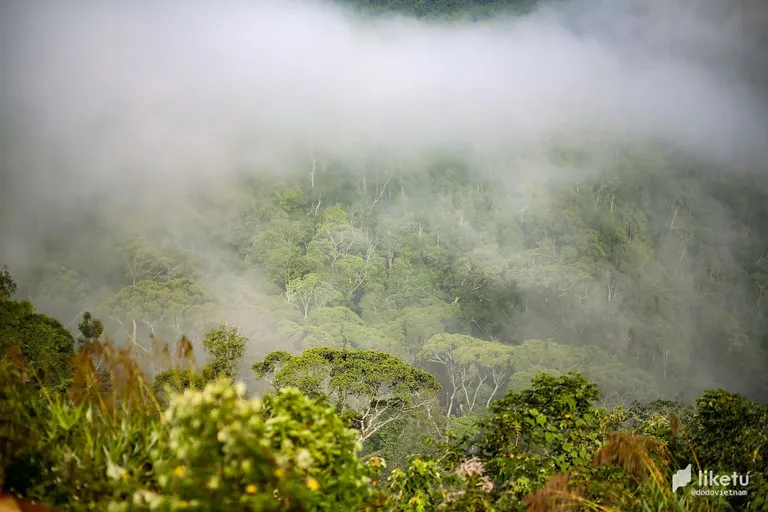 Nature in this area is still very well preserved.
Hello hivers, how are you today?
I am on a business trip to Mang Den, Kon Tum province. First let me introduce a little about Mang Den. Mang Den is a small, remote mountain town located in Kon Plong district, Kon Tum province. Before going there, I thought it was just a mountainous district, but as soon as I got there, I was overwhelmed by its poetic beauty.
As far as I found out on the internet, Mang Den is located at an altitude of 1200m above sea level, so it has a cool climate all year round. The proof is that you can see pine forests everywhere there. In the early morning and evening, you can easily admire the scenery of clouds floating over the mountains. The clouds even block the road and we can the small houses behind them. That scene was so dreamy.
As a remote mountainous district, dirt roads are a specialty of this place. This is a fertile basalt land, so the soil here is red. However, it is the dirt roads that adorn the poetic beauty of this place. The experience of driving a motorbike on these roads is also very interesting. Hope you will have the opportunity to do that too. Thank you for taking the time to read my post, have a nice day!
FIND ME ON:
Blog:
https://www.dodobalo.com/
Facebook:
https://www.facebook.com/Imdodohere
Instagram:
https://www.instagram.com/dodo.balo/
Twitter:
https://twitter.com/dodovietnam1
---
For the best experience view this post on Liketu
---
---