The beauty of rice fields at the beginning of bearing rice
Hi dear Hivers in the PhotoFeed community, today I would like to show you the beauty of the rice fields at bloom time in my place. Did you know rice is usually harvested after about 3 months from the date of planting? During that time, the rice plant was divided into many different stages of development. When the rice plants are young, they are light green, as they get older their green color becomes darker. At that time, their beauty was likened to 16-year-old girls. And when the rice plants begin to bloom, they are likened to 18-year-old girls. It's interesting, isn't it? And now, in my place, the "16-year-old-girl" and "18-year-old-girl" rice fields are interspersed creating a picture with colorful patches.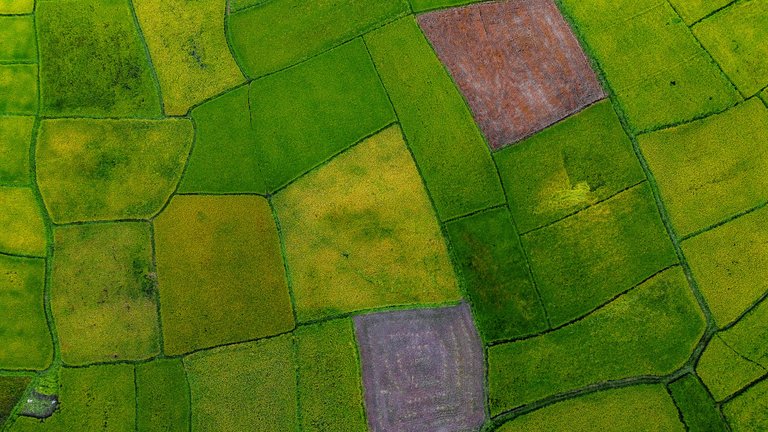 For a more general view, I shot the rice fields from above. The rice fields present a calm and peaceful atmosphere. When I look at the vast flat fields from above, a feeling of peace and quiet surrounds me. The gentle rustling of the rice stalks in the wind, combined with the soft reflection of the sky in the water-filled rice fields, creates a calming atmosphere that soothes the mind and soul. The atmosphere in the afternoon made me feel even more peaceful.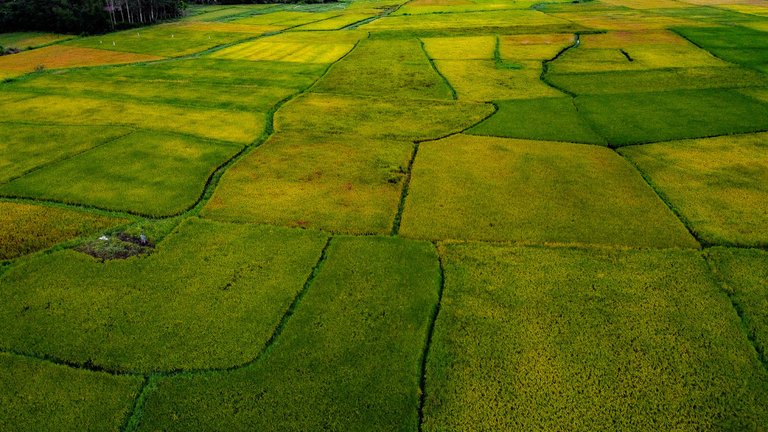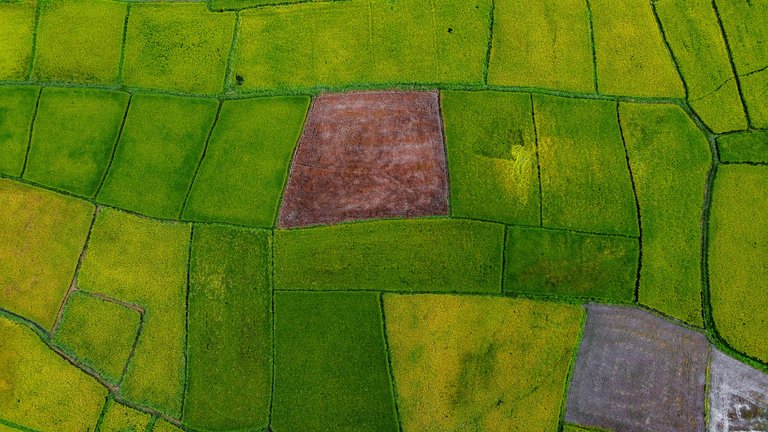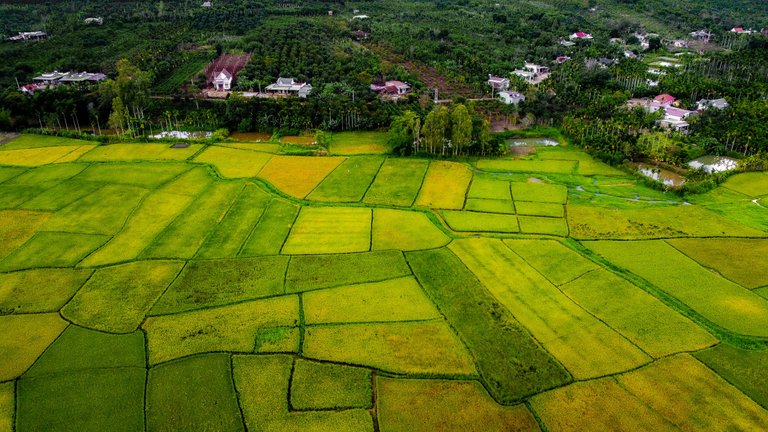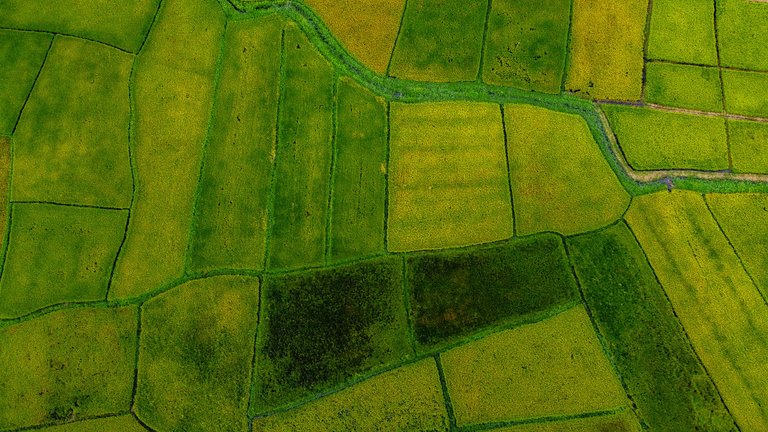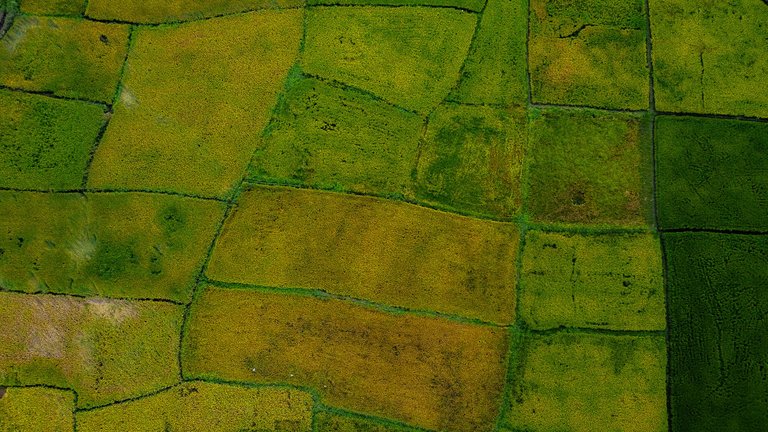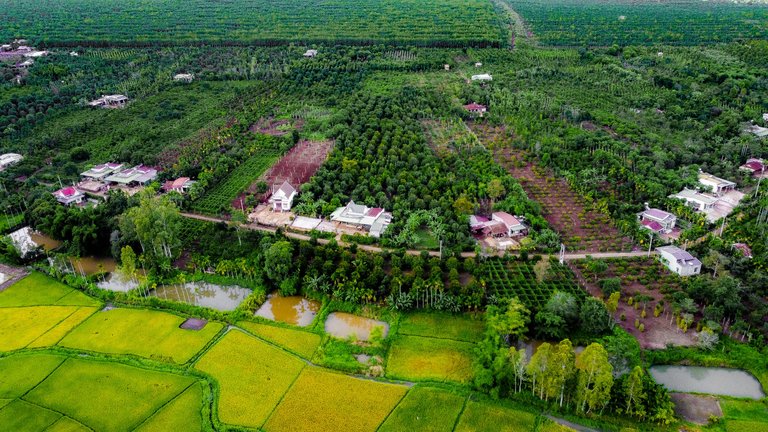 The lush green color of the rice fields represents their vitality and abundance. The adjacent "16-year-old-girl" and "18-year-old-girl" rice fields create a splendid and colorful picture. From young rice shoots to mature tree trunks swaying gracefully, the different shades of green paint a vivid picture. The rice fields have different shapes with patches of green and yellow creating a spectacular symphony of colors and patterns. Seeing this rich tapestry is a feast for the eyes and evokes a profound appreciation of the beauty of nature's palette.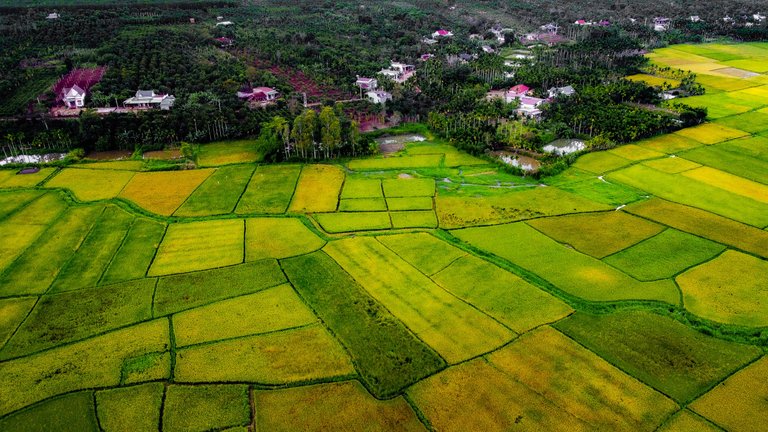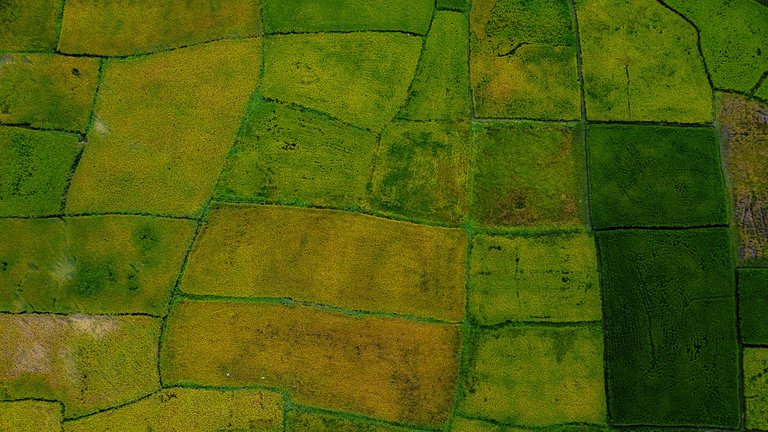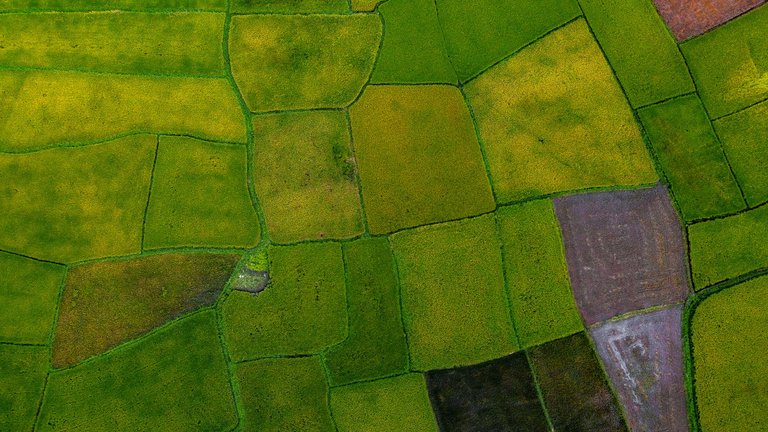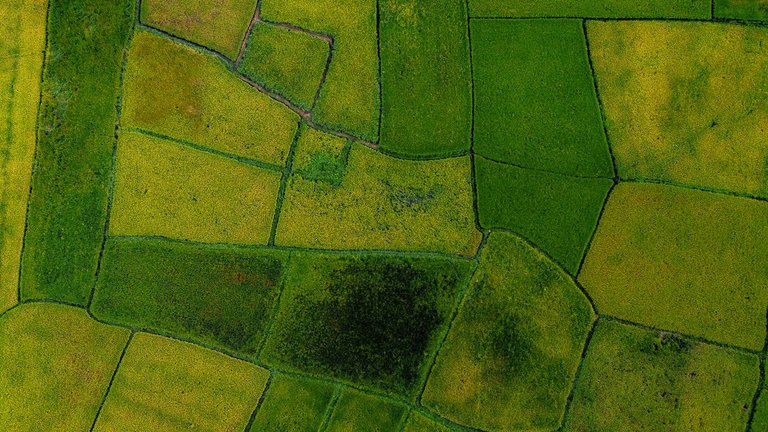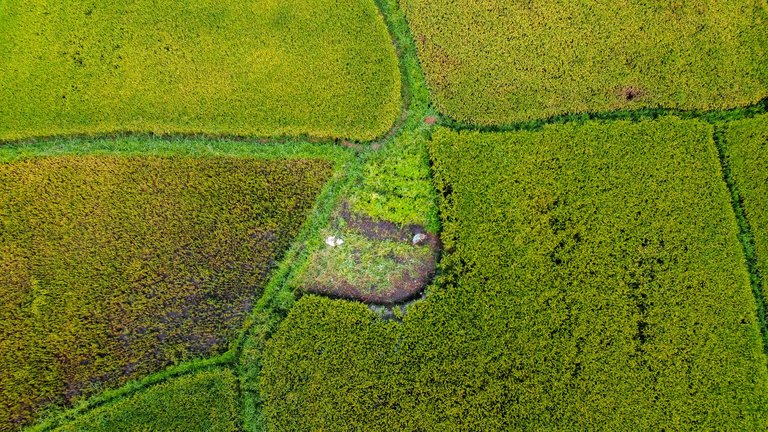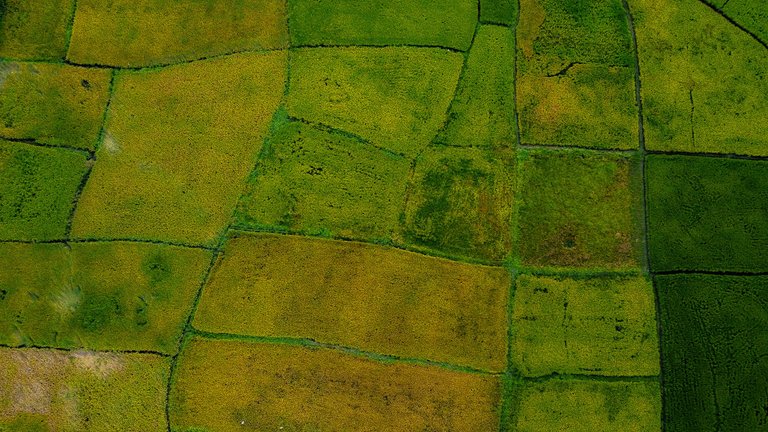 In addition to their aesthetic appeal, rice fields symbolize the deep symbiotic relationship between man and nature. Generations of farmers have cultivated and nurtured these fields, harmonizing their efforts with the cycle of the seasons. The image of farmers diligently taking care of their crops, their actions in perfect harmony with the cycles of nature, is testament to the delicate balance and interdependence between man and the environment.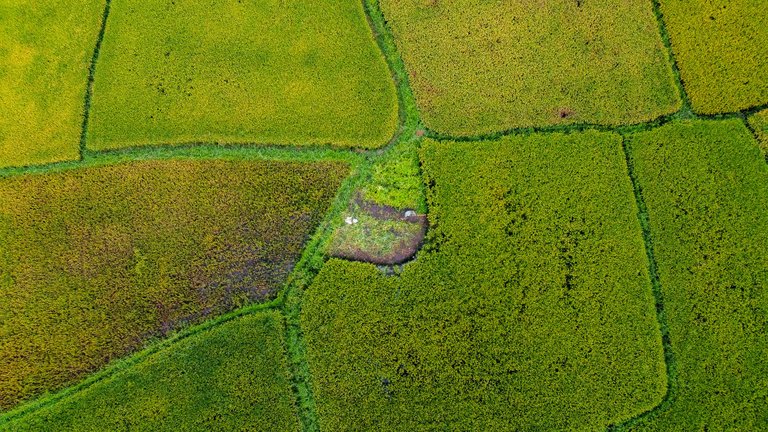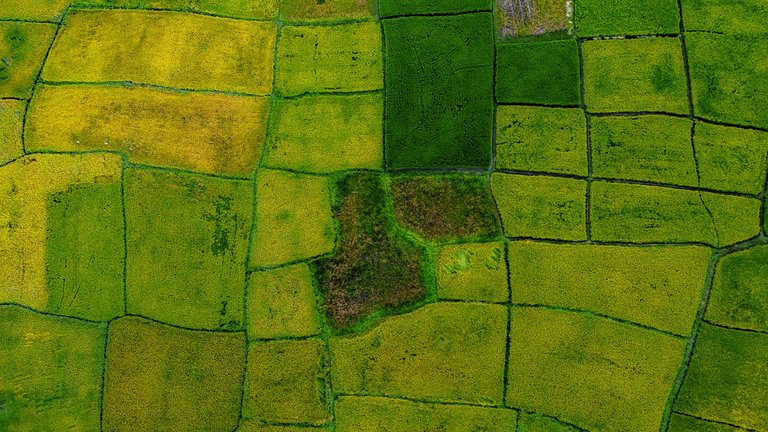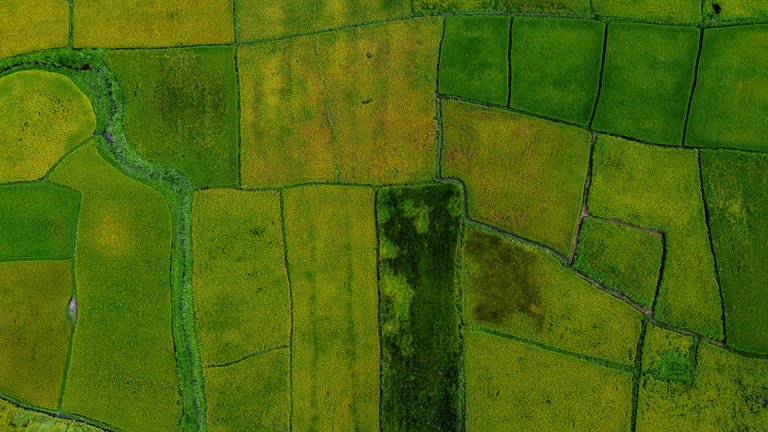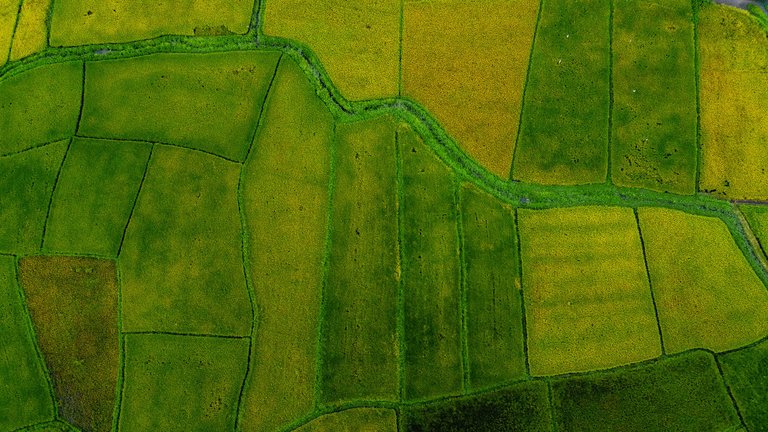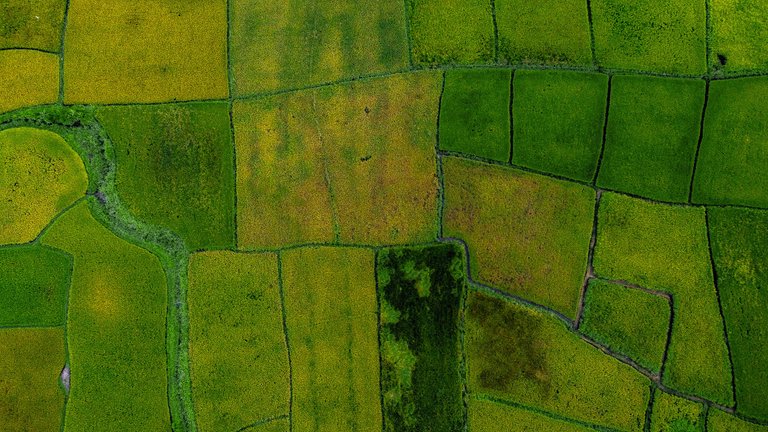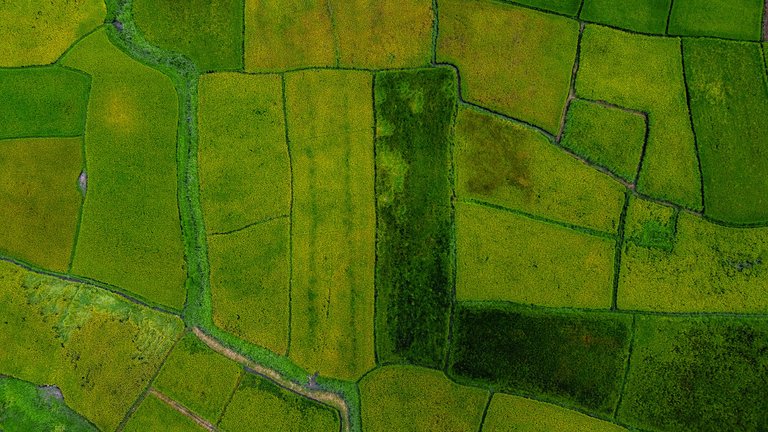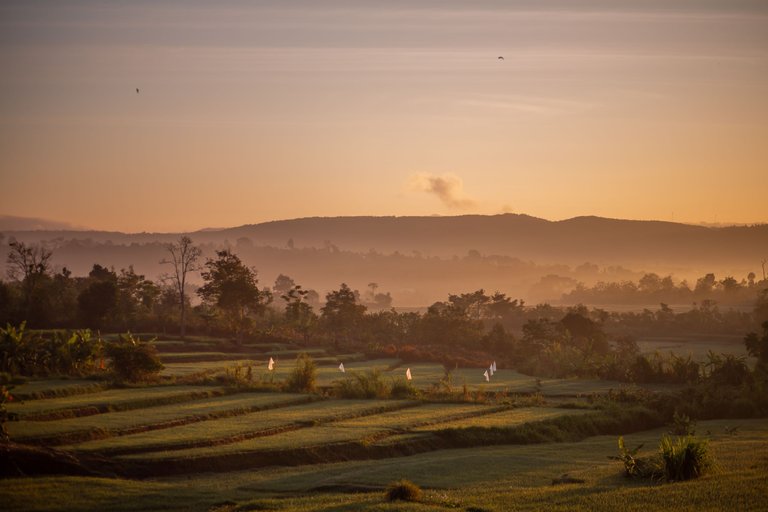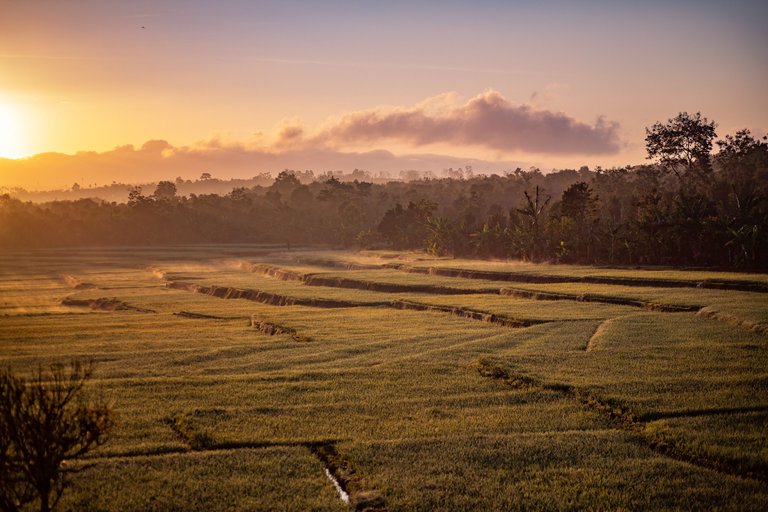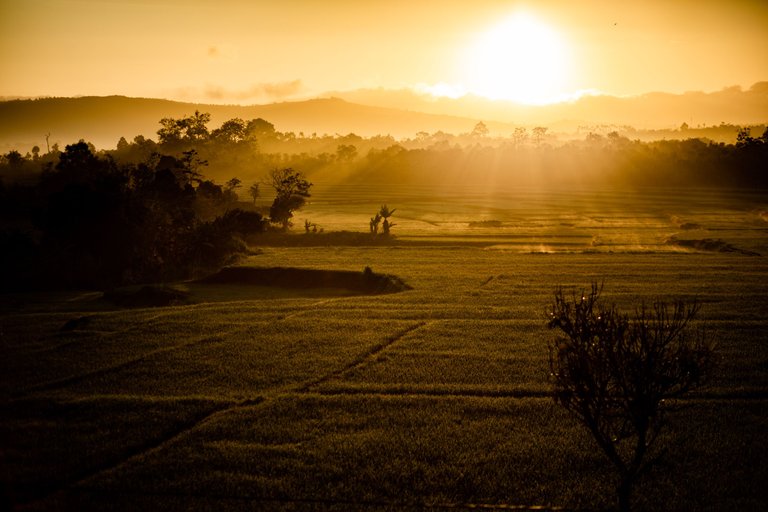 Thank you very much for taking time to read my post. I hope you had a good time. Wish you a nice day.
You can reach me through:
---
---