THE WOOD STOVE
Hello everyone, how do you do today?
There are many things that are extremely important and indispensable in our lives, right? And fire is definitely one of them. No wonder that the invention of fire is considered as one of the 12 biggest events that changed human life to this day. It's hard to imagine what our life would be like without fire, isn't it?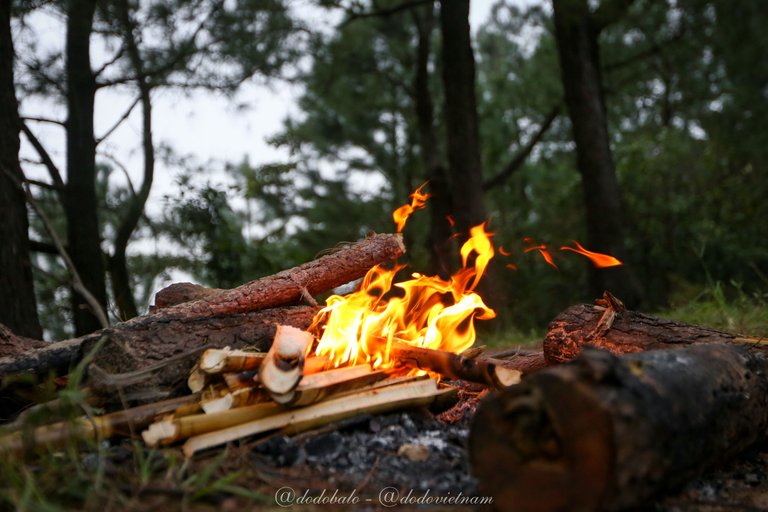 In the Vietnamese concept, there are 5 basic elements that make up everything that is "Kim, Mộc, Thủy, Hỏa, Thổ", known as "Metal, Wood, Water, Fire, Earth". It can be seen that fire is an extremely important element in our human life. What kind of stove are you using to cook your daily meals? With the development of technology, there are more and more modern kitchen options. But my favorite is the old wood stove.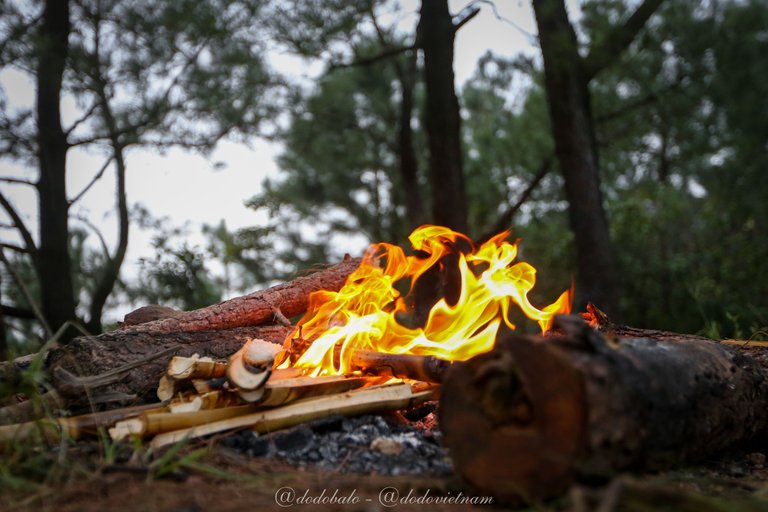 The life of a wood stove in Vietnam
Like fire, wood stoves also play an extremely important role in Vietnamese life. With the development of technology, many types of modern stoves have appeared in Vietnam for a long time, but wood stoves are still very popular in Vietnam, especially in rural areas and even in urban areas.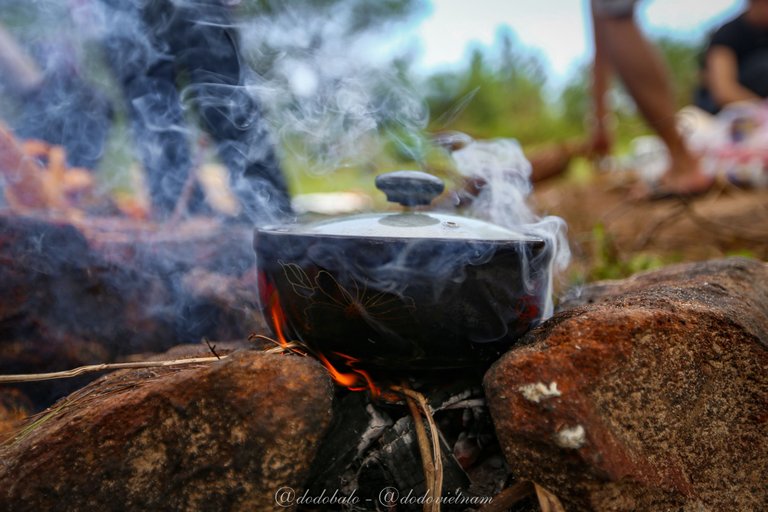 For Vietnamese people of the 8x generation like me, the wood stove is still a part of our childhood. From the age of 6, I was taught by my grandmother how to cook with a wood stove. And collecting firewood used to be my daily routine. The image of the whole family sitting around the fire and eating baked sweet potatoes on cold days is still vivid in my memory.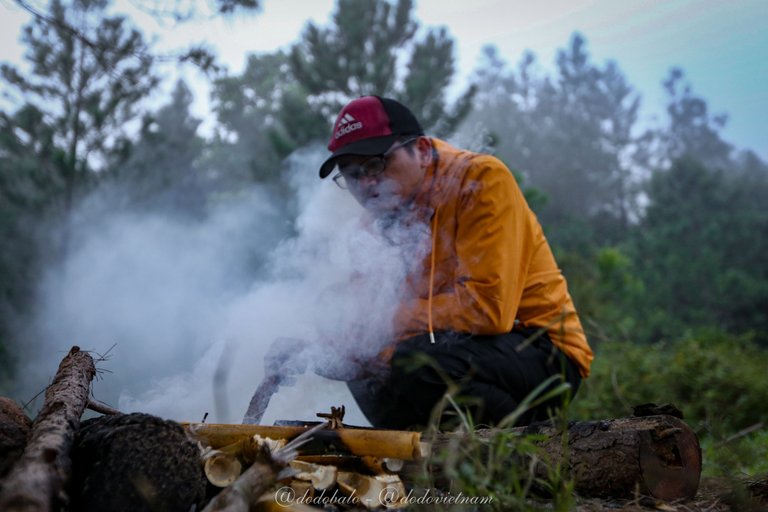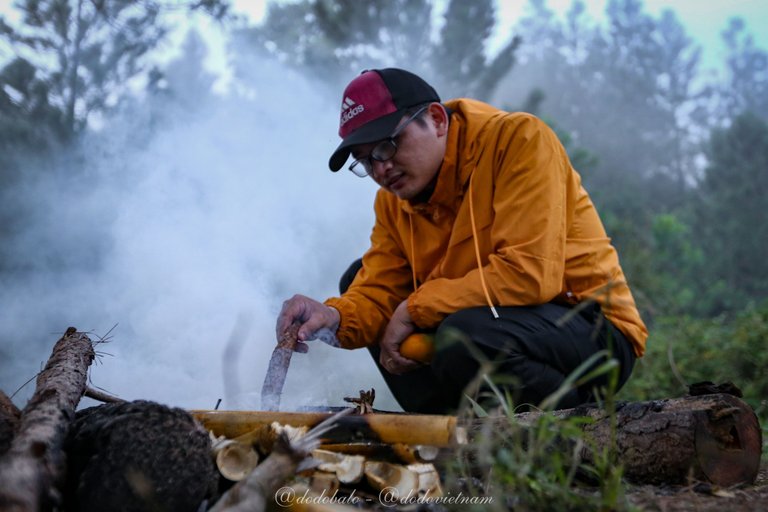 In terms of spirituality, the fire is also considered an extremely important part of Vietnamese feng shui. When building a house, the location of the kitchen and the direction of the stove is always a top priority. The Vietnamese believe that the kitchen is the heart of a house, it is the place to create warmth and bring prosperity to the owner. Saying that to see the importance of the fire in the life of Vietnamese people.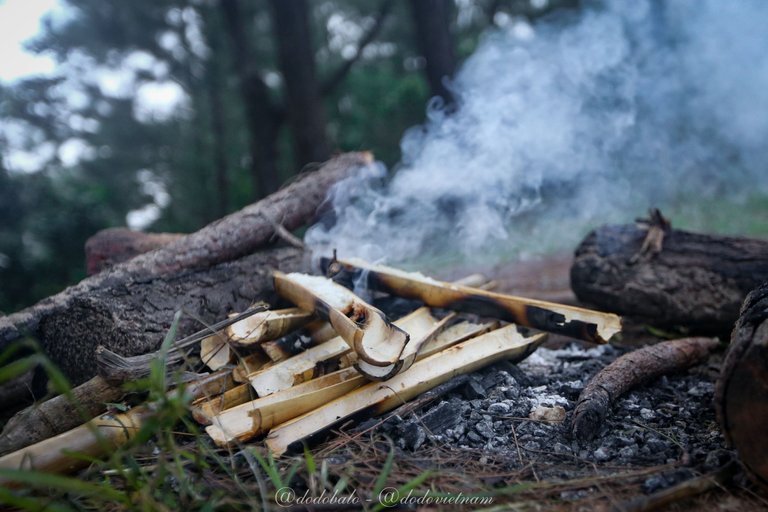 Currently I live in a big city, every day I still use an electric stove to cook. But actually, I still prefer to cook with a wood stove. That's why, on all my camping trips or picnics, I still make a wood stove to cook things. It helps me feel connected to nature and also relive the beautiful memories of my childhood about the wood stove.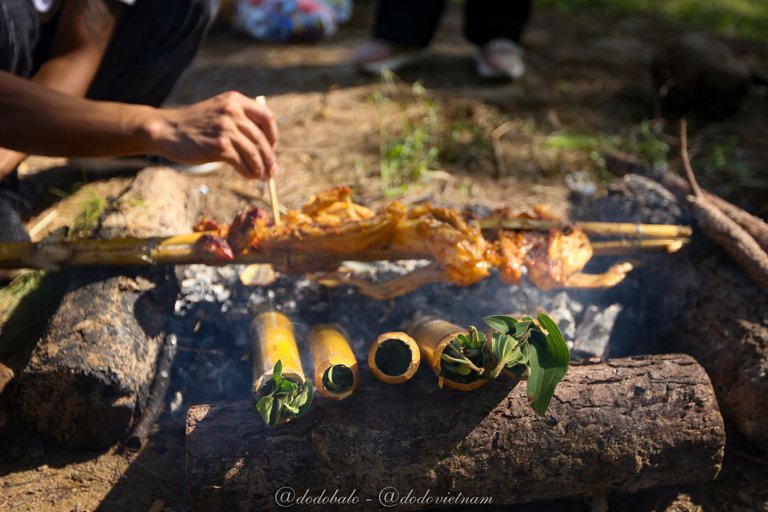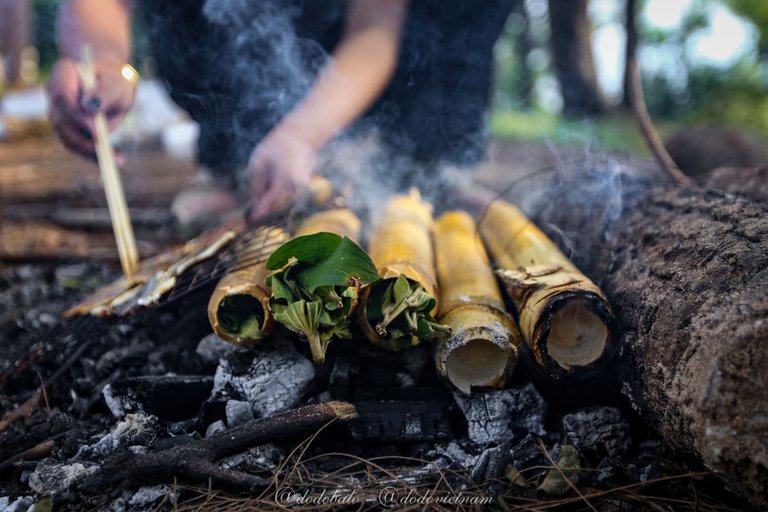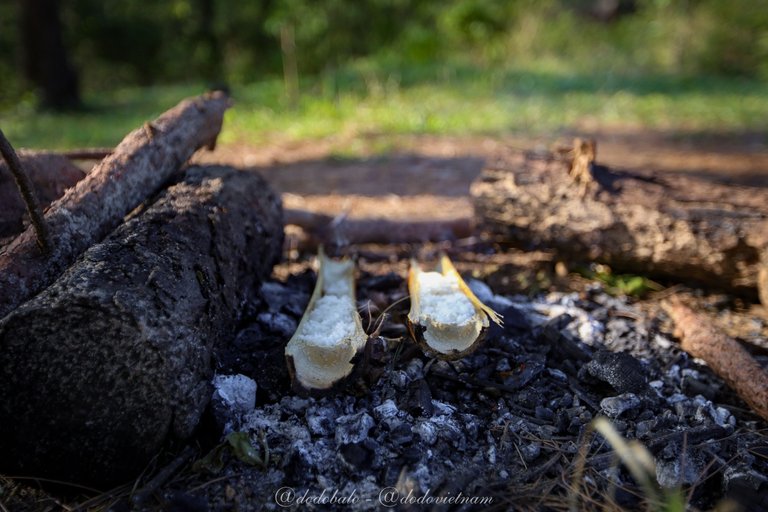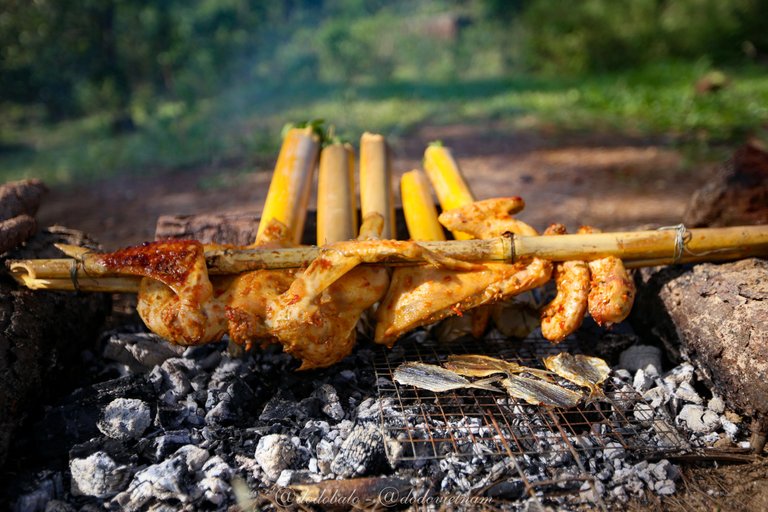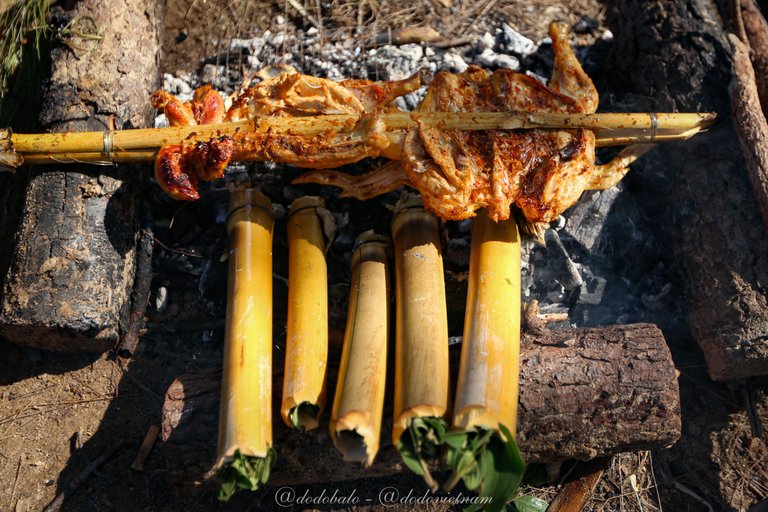 In my opinion, no cooker can cook rice better than bamboo tubes.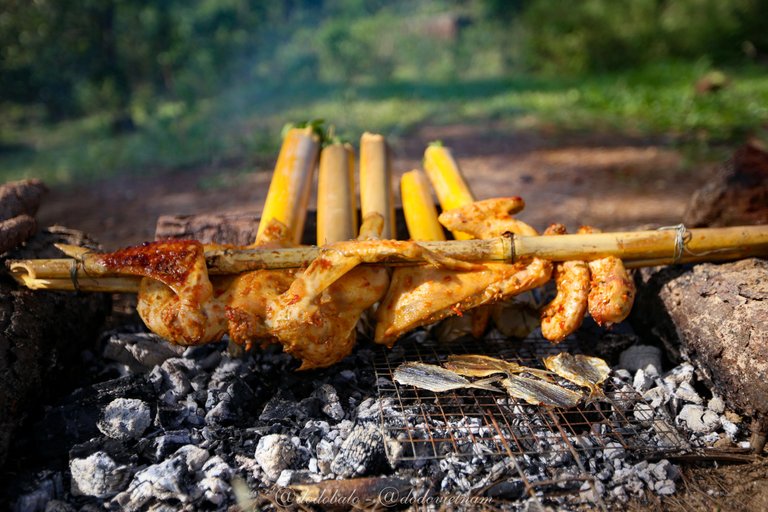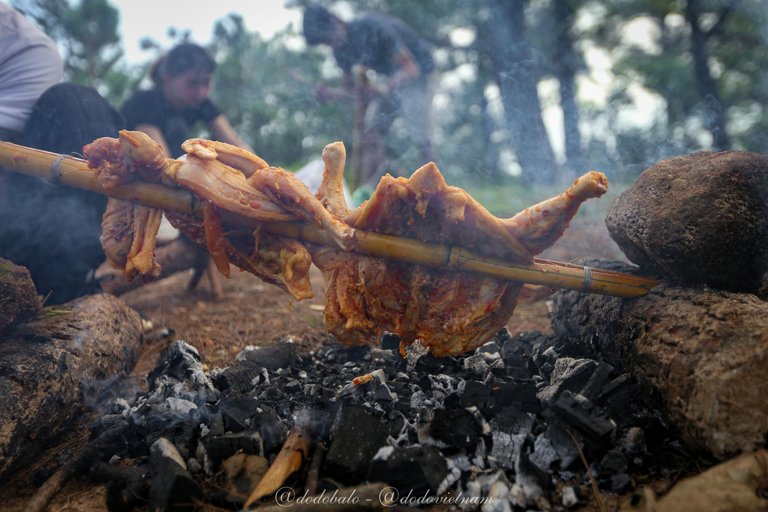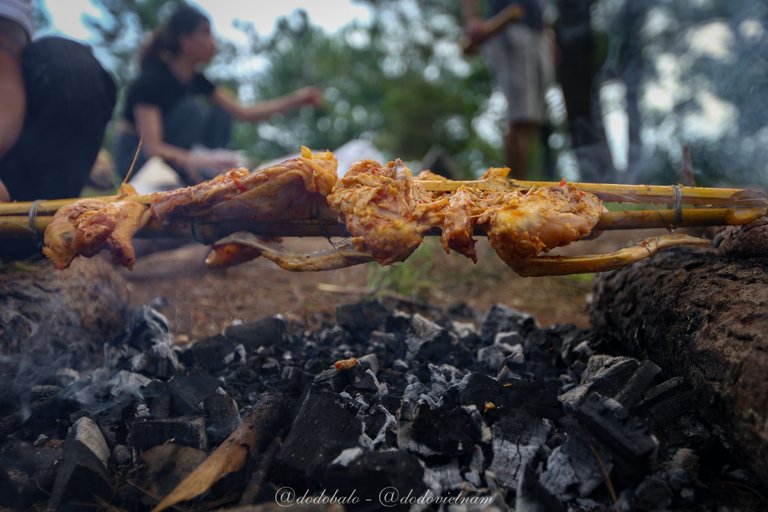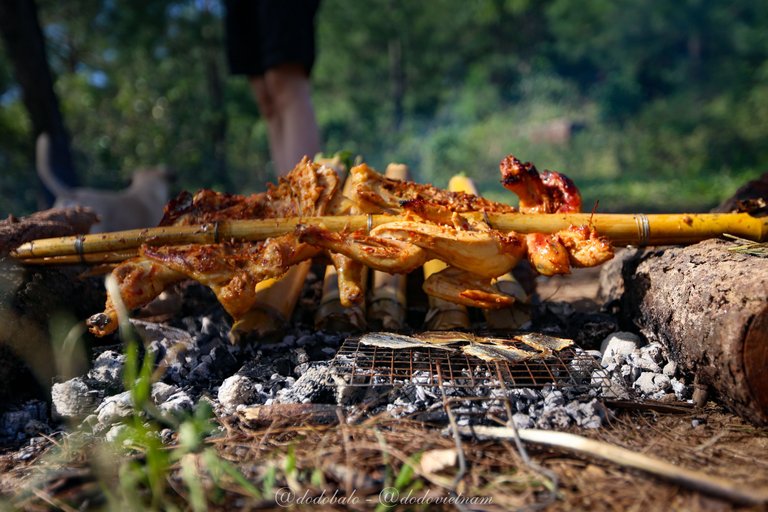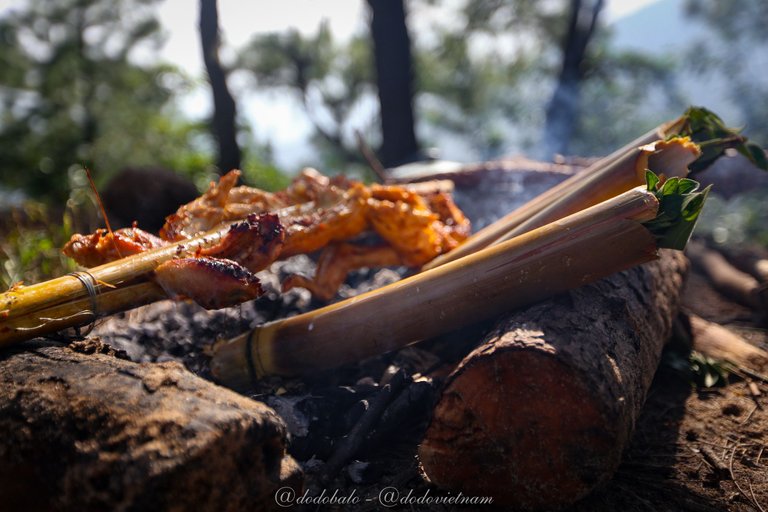 Cooking with a wood stove has always been an integral part of my camping and picnic trips.
Thank you for reading my post and have a nice day!
---
---