Tien Waterfall - Sleeping fairy in the forest
As you may know, I am on a motorbike journey around Hoang Su Phi district, Ha Giang province to discover its beauty in the ripe rice season. However on the way I found a very beautiful waterfall, which is Tien waterfall. Tien means "fairy" in English. I think it got this name because the locals think it is as beautiful as a fairy in the forest. Tien waterfall is located on Wind hill, located between Bac Quang district, where I rented a motorbike, and Xin Man district. Although my main purpose on this trip was to photograph the terraced rice fields, when I heard the locals talk about this waterfall, I was curious to discover it. And it certainly did not disappoint.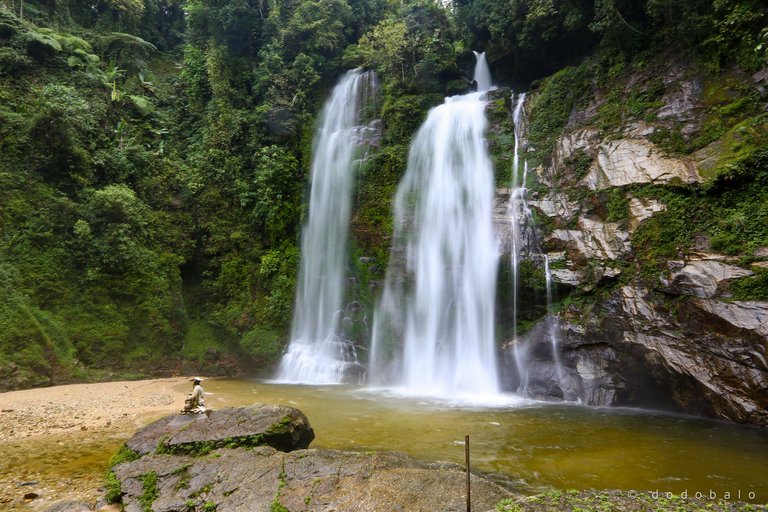 From the main road on Wind pass from Bac Quang district to Xin Man district, I parked my motorbike at a small shop. Then I followed the stairs to go down to the falls. The steps leading down to the waterfall are quite steep because of the steep terrain there. Not only that, the stairs are mossy green due to high humidity and few people come, making them quite slippery. However, the beautiful bamboo forests on both sides of the road made me forget the fatigue.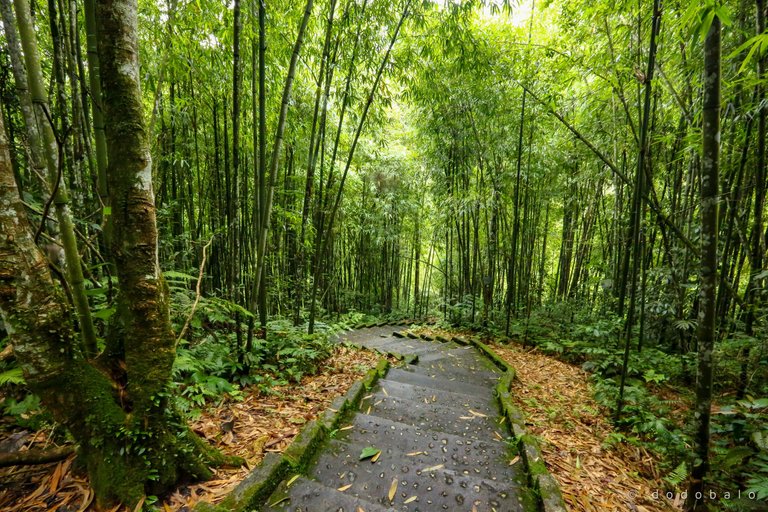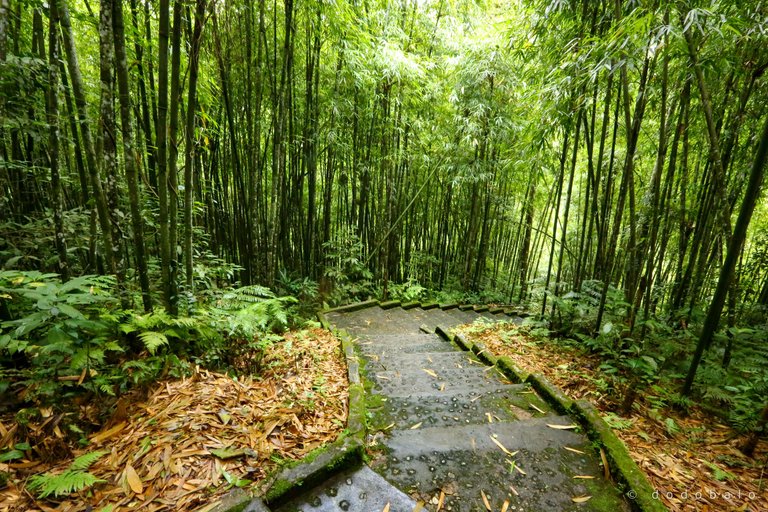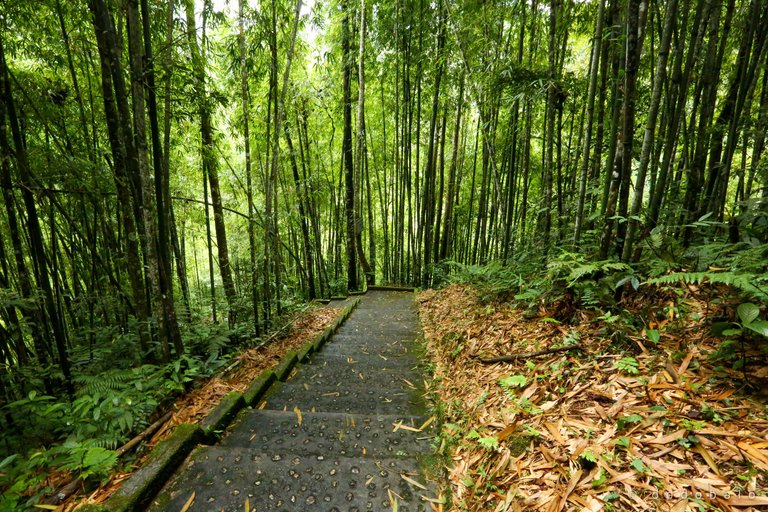 After about 15 minutes of walking down the stairs, I saw Tien waterfall in the distance. It is quite a majestic waterfall with a height of about 50m. It was created because of the high topography of the cliffs there. When I got close to the waterfall, steam splashed everywhere because of the strong current from the waterfall. I was wet by the time I approached the waterfall. The humidity in the waterfall area is very high. And because of that, I wasn't able to take many pictures there because I was afraid my camera would be affected.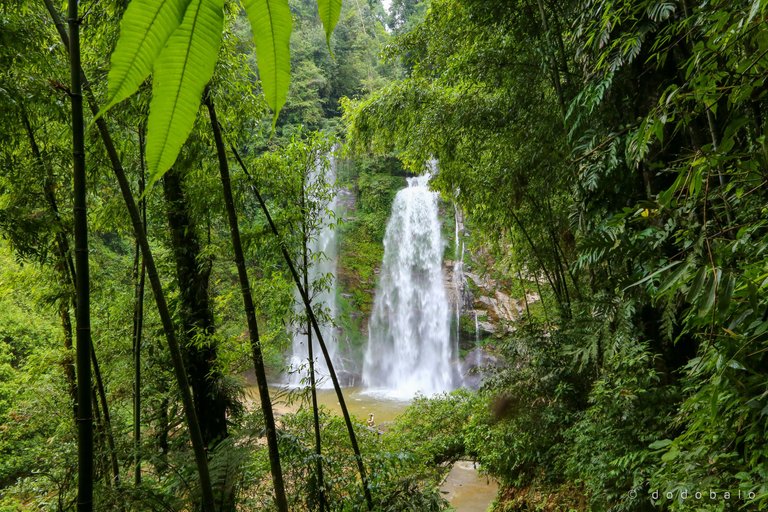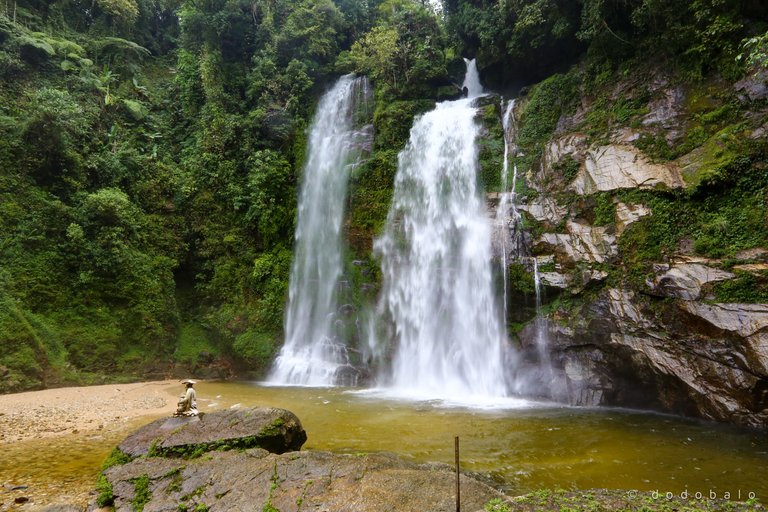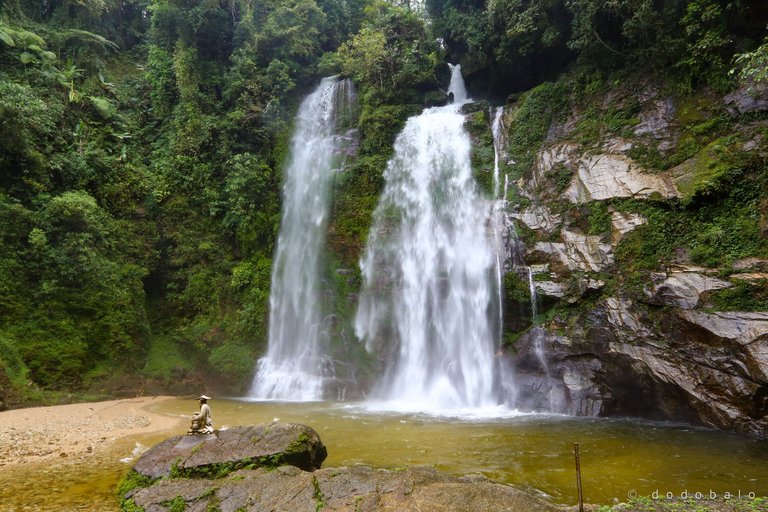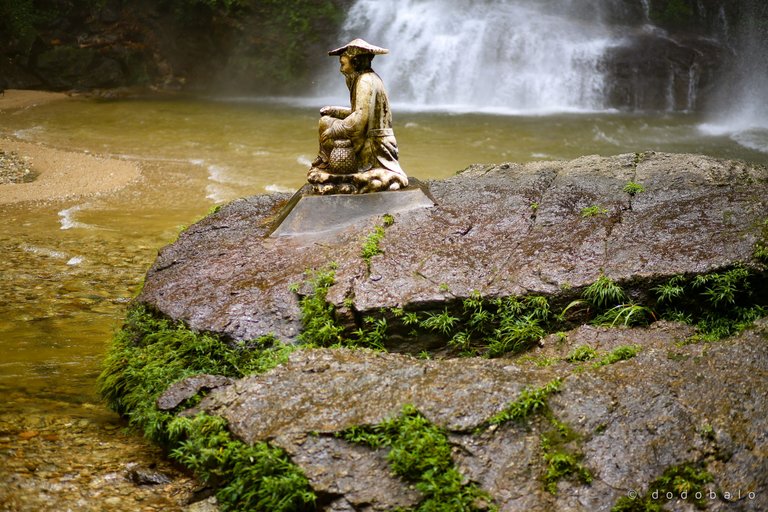 At Tien waterfall, people built a bridge over a stream and statues to bring the surrounding landscape to life.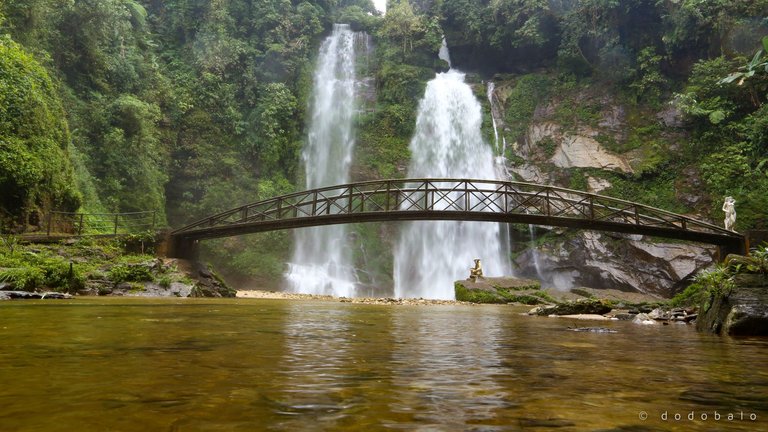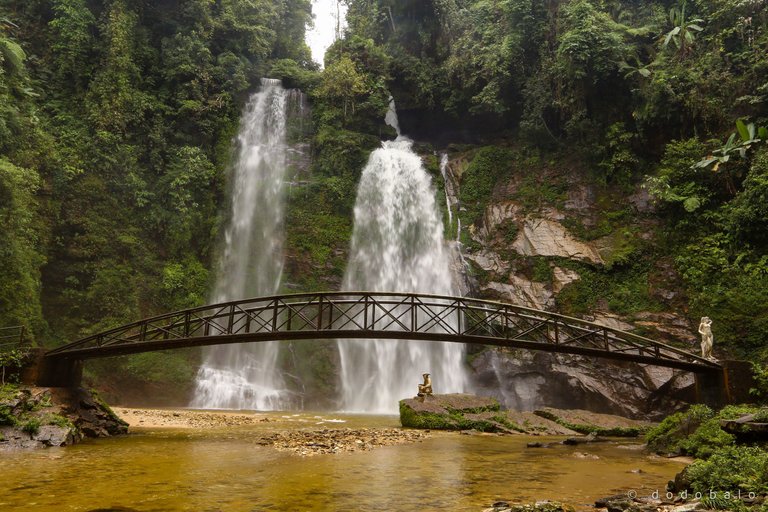 The nature around Tien waterfall is also very beautiful. The forest around Tien waterfall is still pristine. And this is a place that not many people know about. So it still retains its beauty. This is what I probably like most about this place. It is true to its name, which is "sleeping fairy in the forest".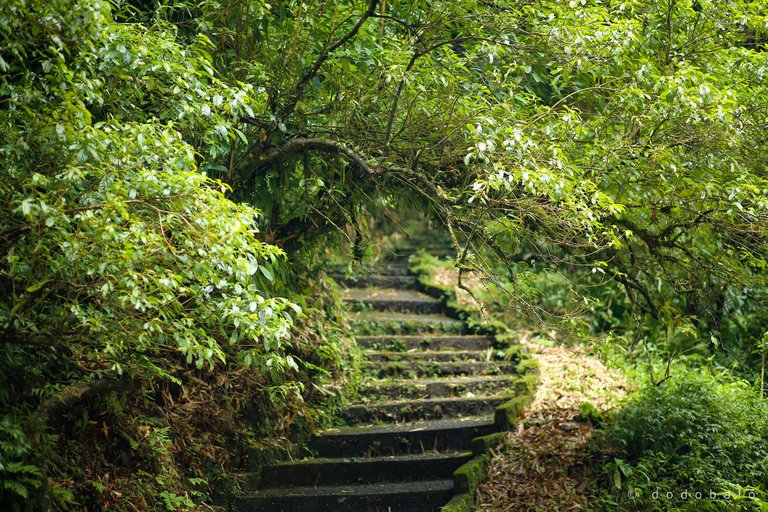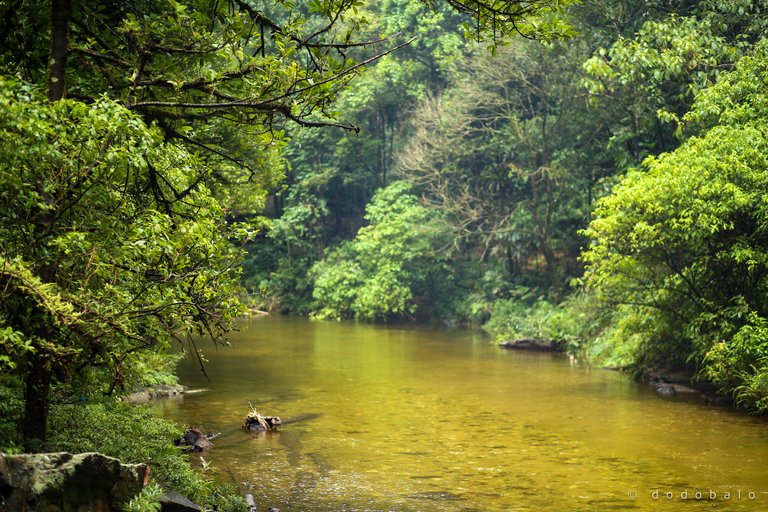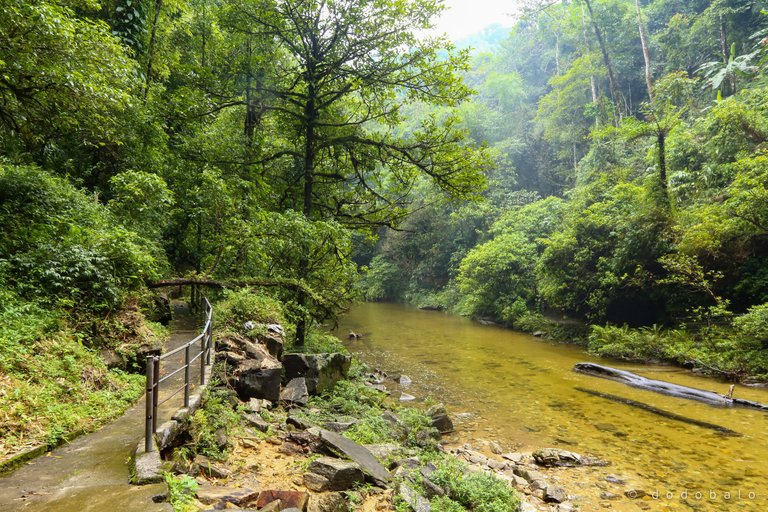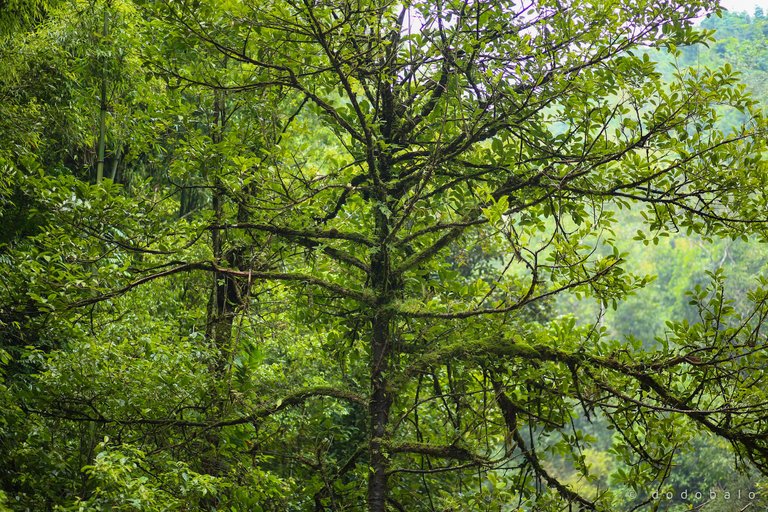 Thank you so much for taking the time to read my post. Hope you enjoy this waterfall too and have a nice day!
FIND ME ON:
Blog:
https://www.dodobalo.com/
Facebook:
https://www.facebook.com/Imdodohere
Instagram:
https://www.instagram.com/dodo.balo/
Twitter:
https://twitter.com/dodovietnam1
---
---