Trinh Cafe - A Place To Keep Old Memories
Hello everyone, how are you today?
Today is a rainy day in my city. I've been working from home all day, and tonight I've decided to take you to one of my favorite cafes where I can rediscover old values and memories. First, let me finish this hot cocoa and I'll show you around.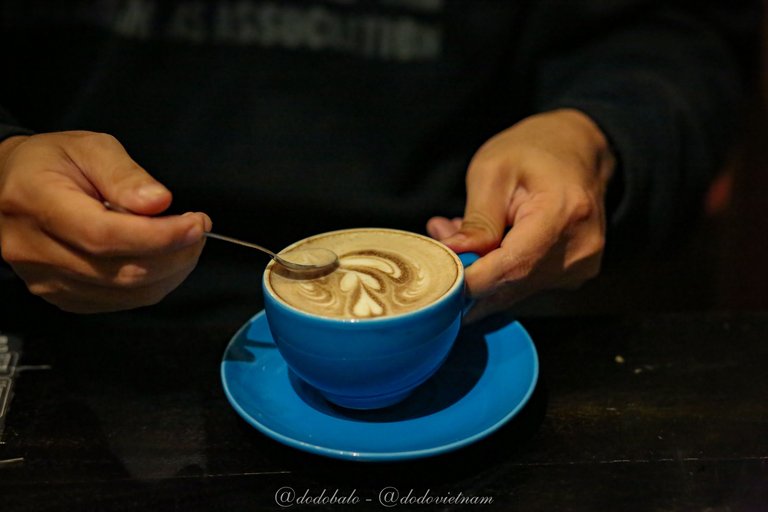 First, let me introduce a little about Trinh Cafe. Trinh Cafe is located in a small alley at 22/4 Le Dinh Duong, Hai Chau district, Da Nang. It was renovated from an old house. And it still retains the architecture of that house. The walls, the doors, the bookshelves, the tables and chairs, the loft, the stairs,... all are kept the same. The owner just cleverly rearranged the arrangement and added the necessary items to create this cozy space.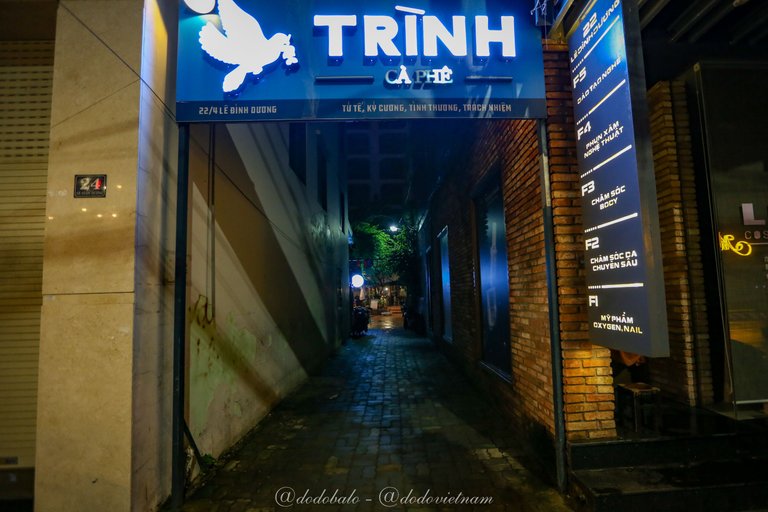 ---
Now let's go around to explore every corner of this cafe.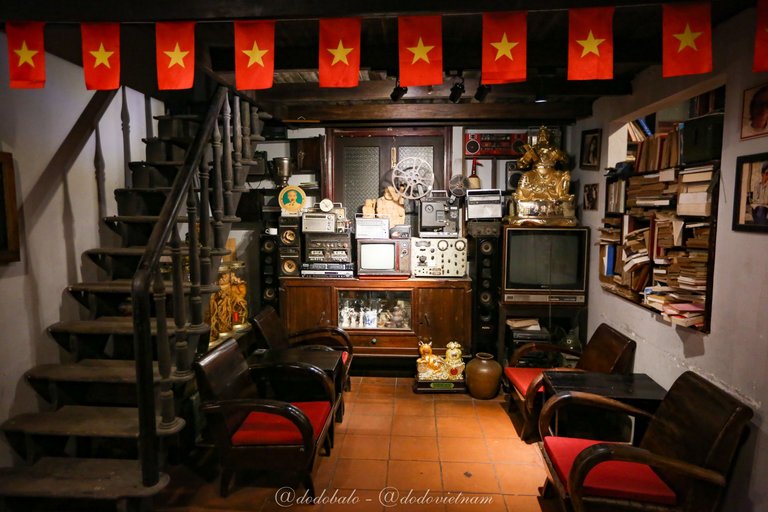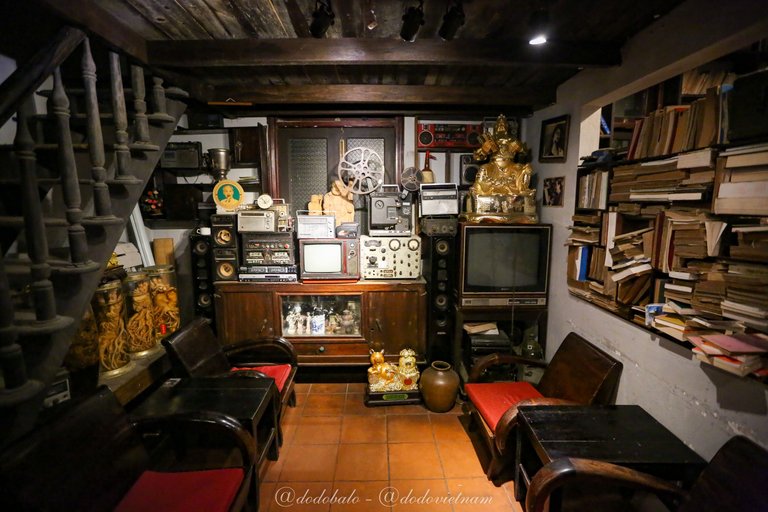 First, in the middle of ​​the house, you will see the area that used to be the living room and the loft above used to worship ancestors. Now this area has been renovated into a display of antiques that were used in the years 1930-1975 and a small sitting area. While the worship room on the loft above is still the same.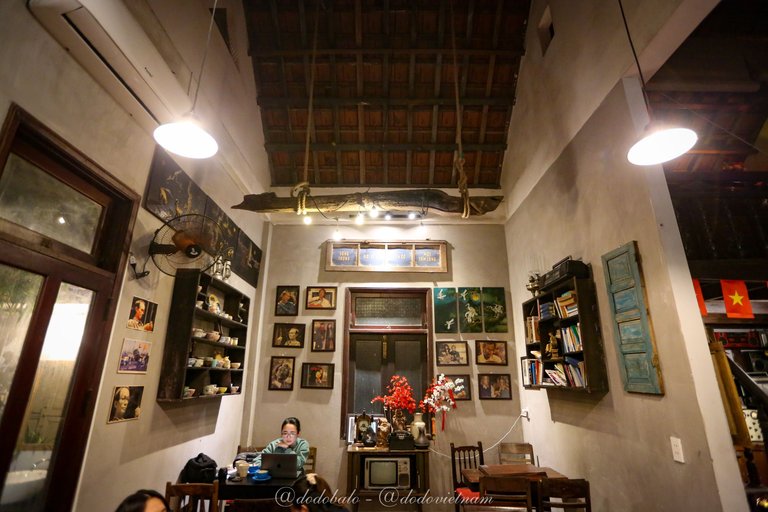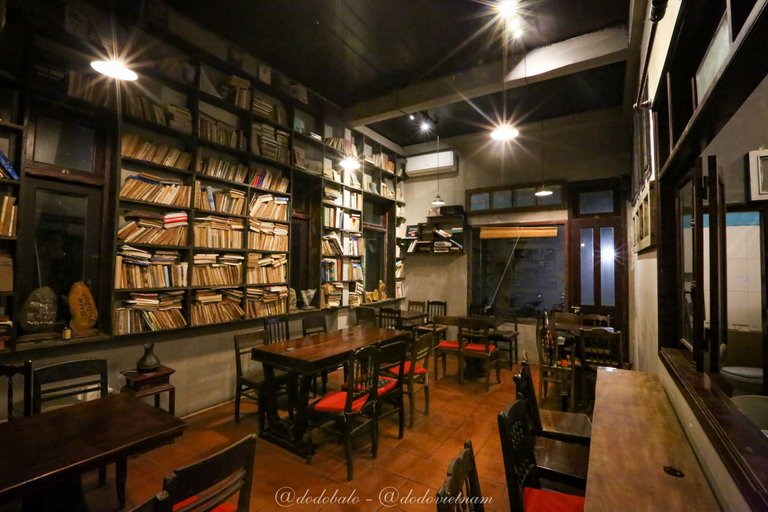 This house still retains the popular "3-room" architecture of old houses in Vietnam. The space in the middle is the worship room and the living room. Two rooms on either side of the living room are 2 bedrooms. Now, the bedroom on the left has been converted into an open sitting space for groups of friends to sit and chat. And the bedroom on the right has been converted into a closed study and reading room.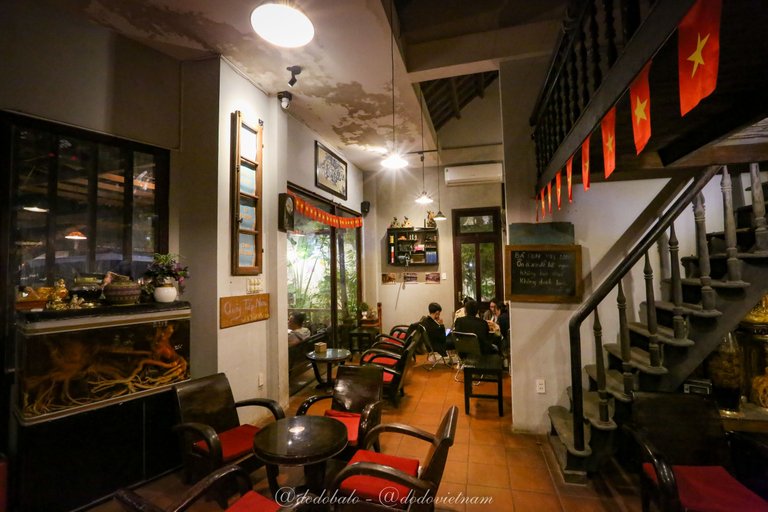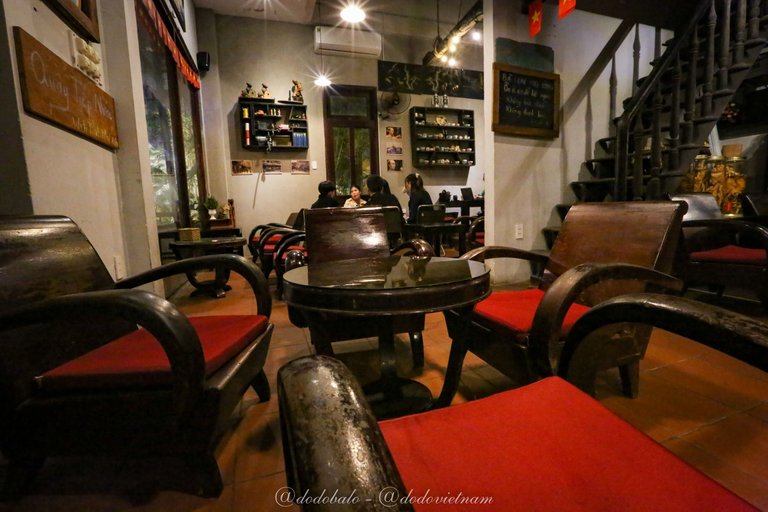 This is the corridor area connecting these three spaces. It is also converted into a sitting area.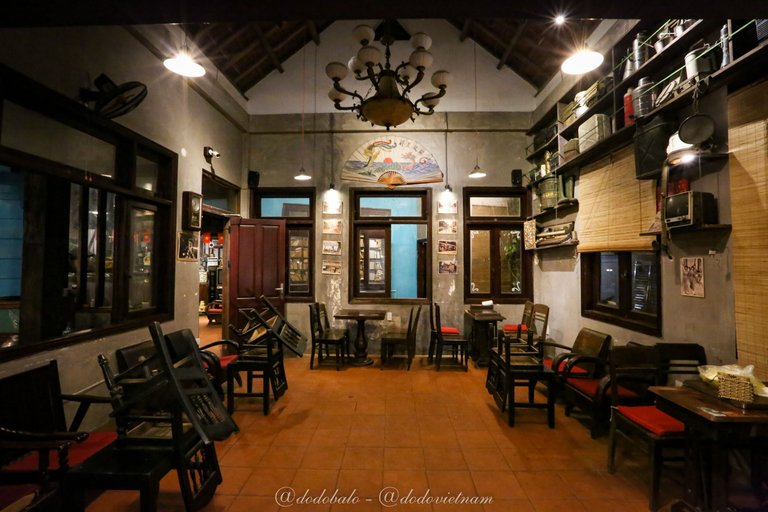 This is called the "extra" room in the ancient architecture of Vietnam. This room functions as a living room or a bedroom for families with many members. Most of the old Vietnamese families have three generations living in the same house, so this room is very popular. Now it has also been converted into a sitting area.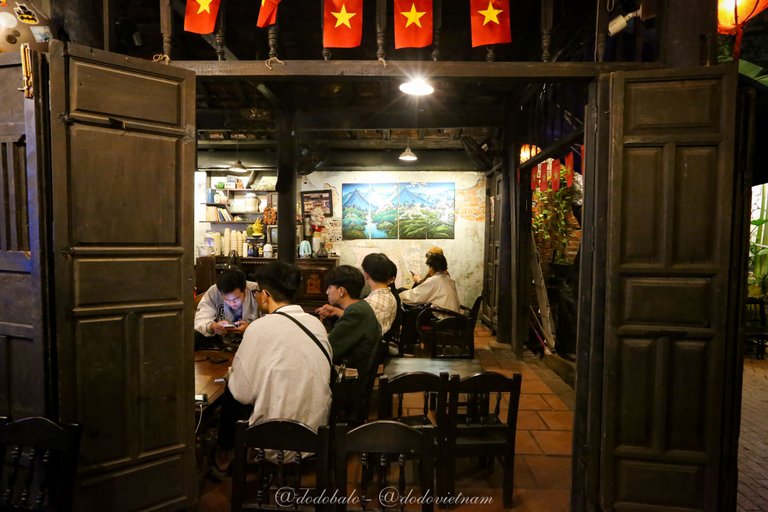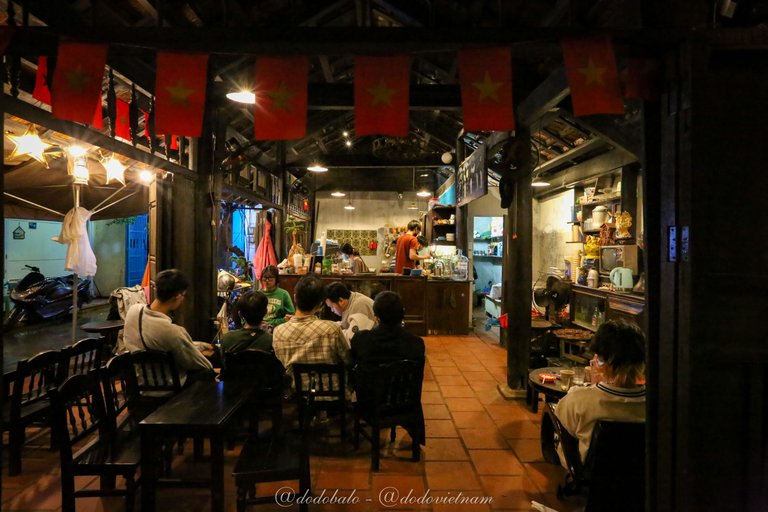 I think this used to be the kitchen and storage area before. And now it has been converted into a bartending area and a small sitting area.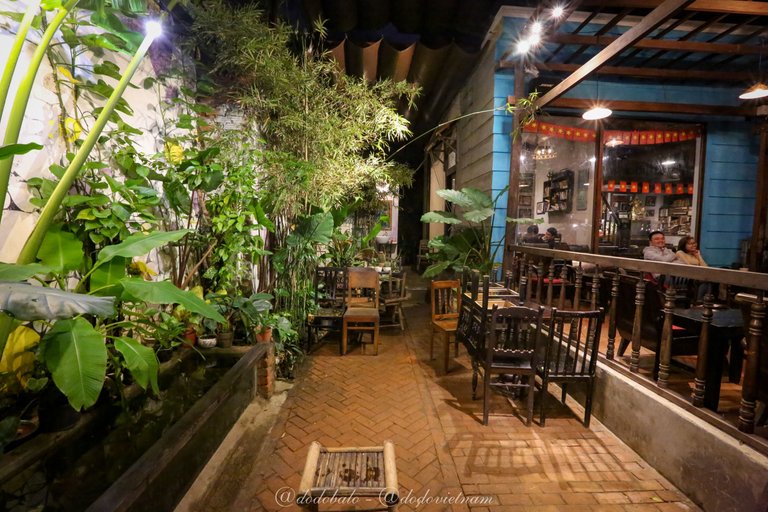 And finally, the garden and toilet area remains the same and has been slightly transformed to become an outdoor sitting area close to nature.
---
Okay, now we're going to get a little closer to see what's in each area.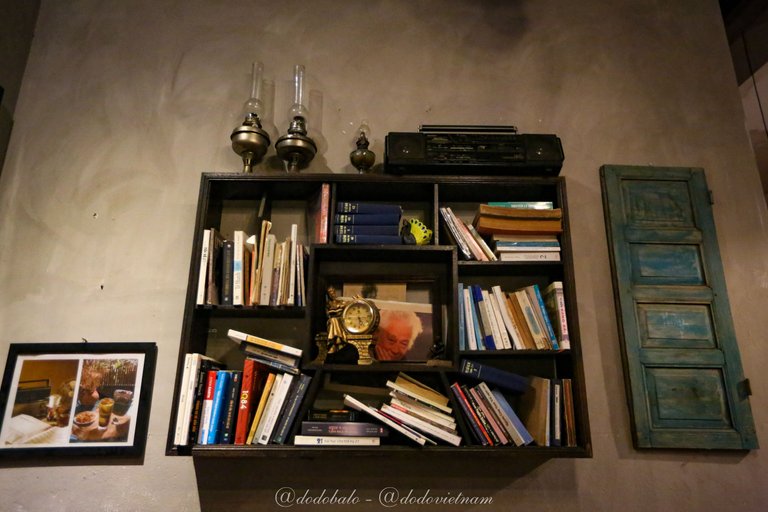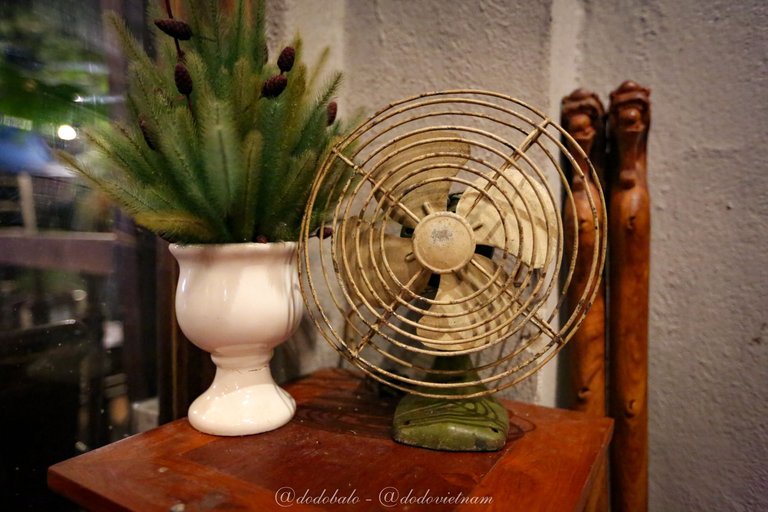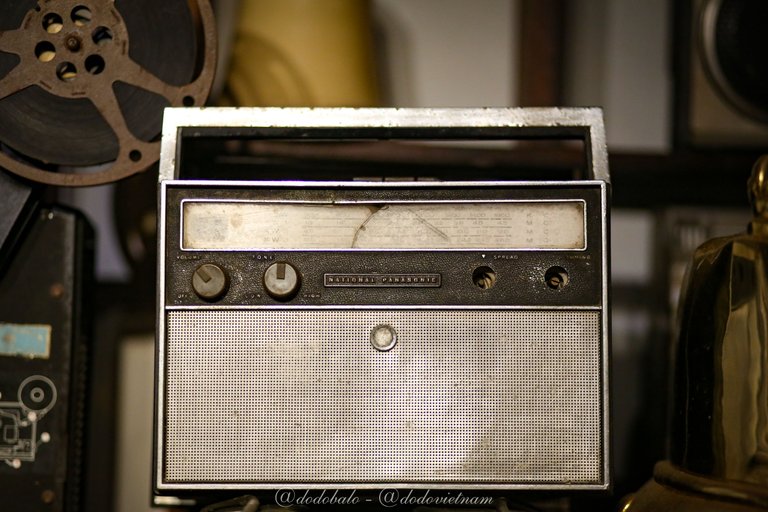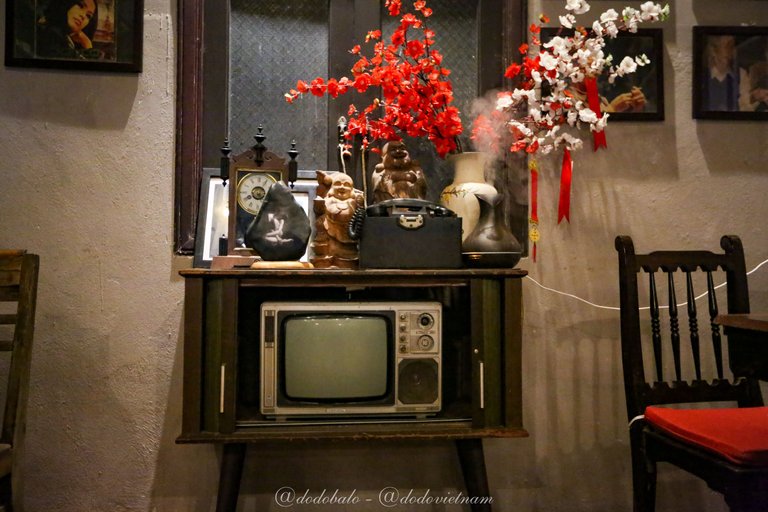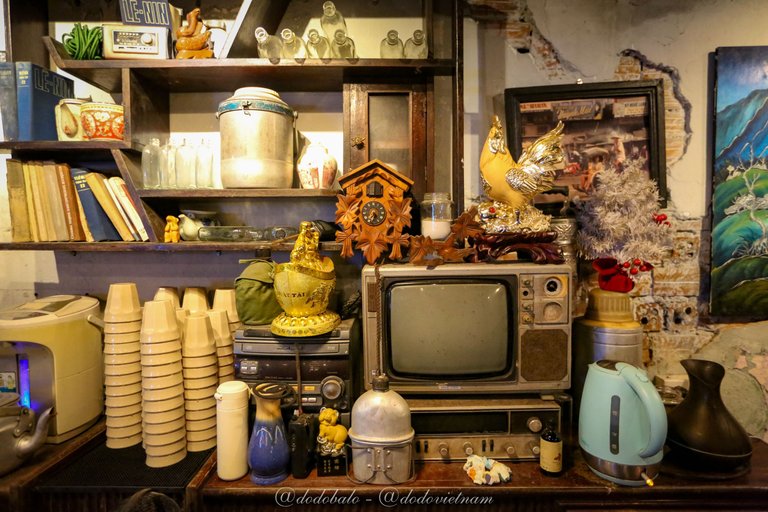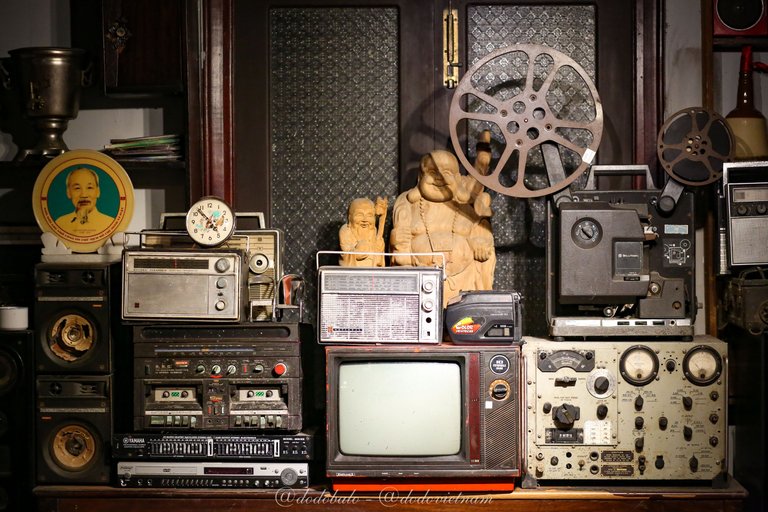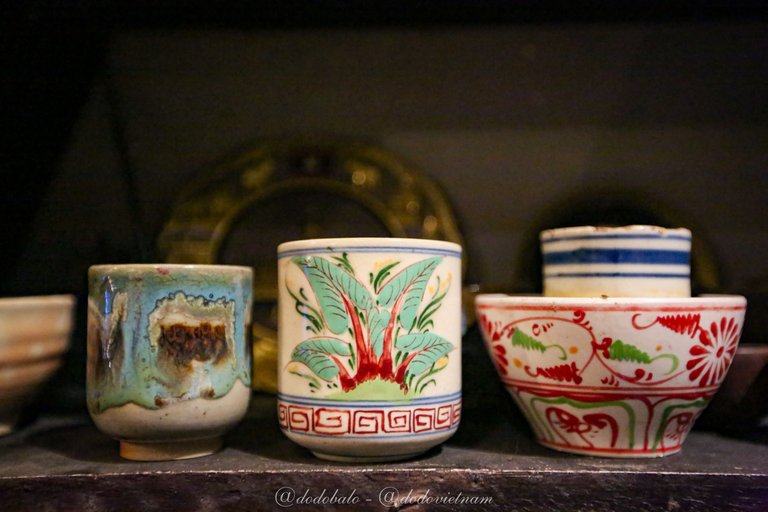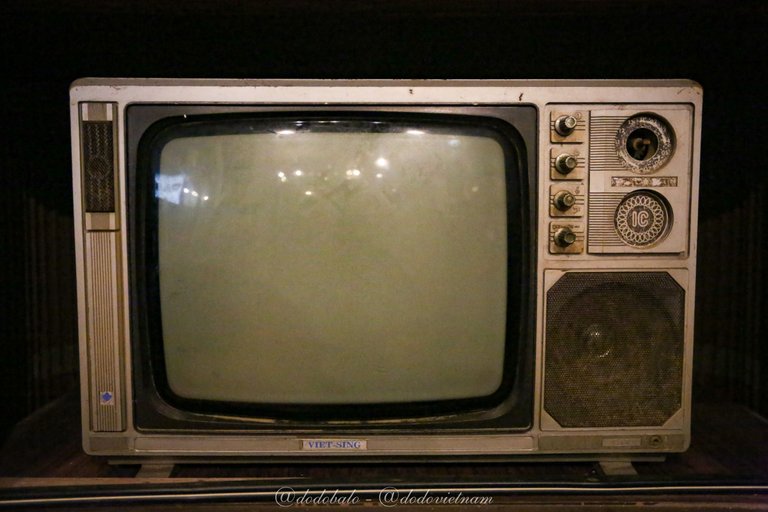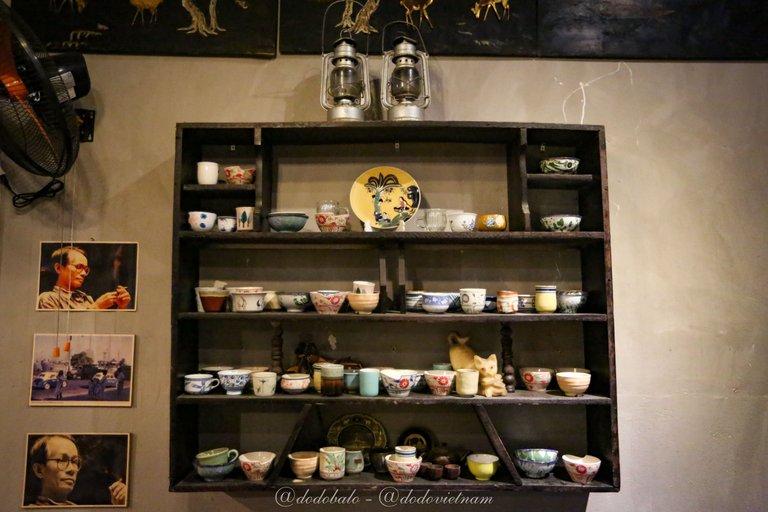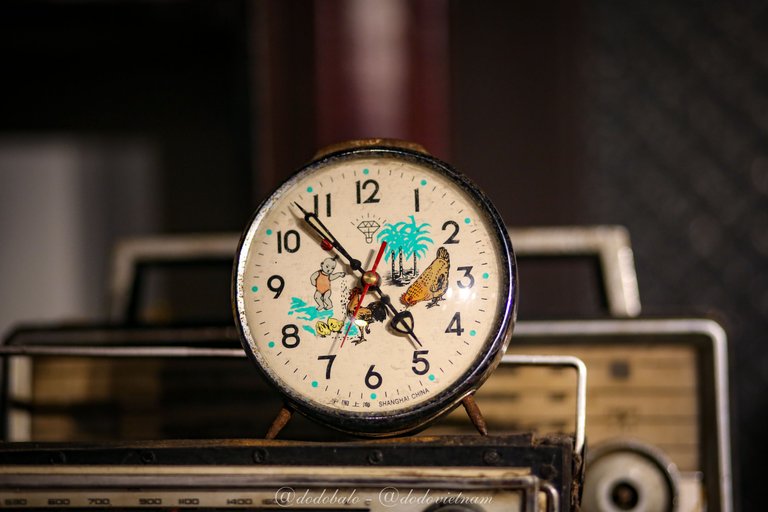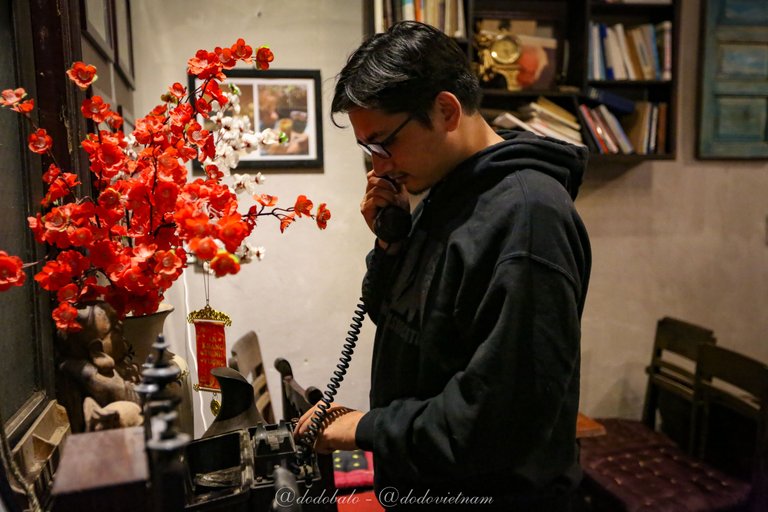 First, you can easily come across old familiar objects arranged in different corners of the house. They can be dishes, bowls, televisions, radios, fans, phones,... They really bring back my childhood memories. I'm in the lucky generation that used one of these when I was very little. My family also had a black and white television, it was one of the first in my village, so every evening everyone in the neighborhood gathered at my house to watch TV, and my house once became a mini cinema. I really miss that time.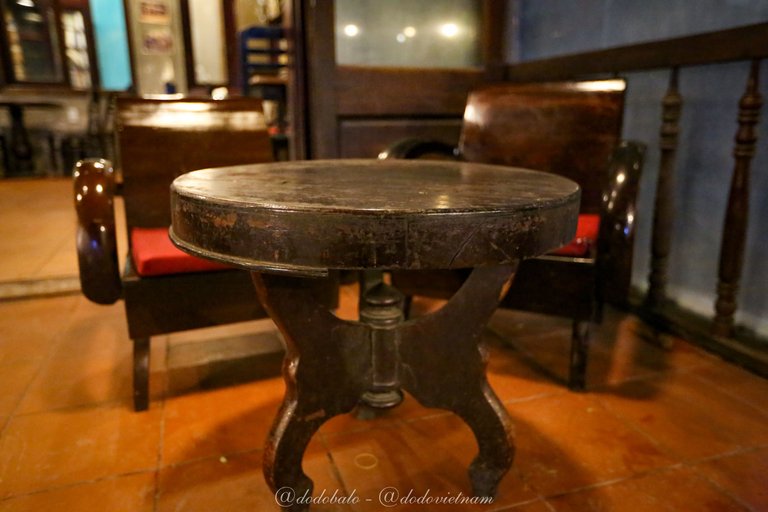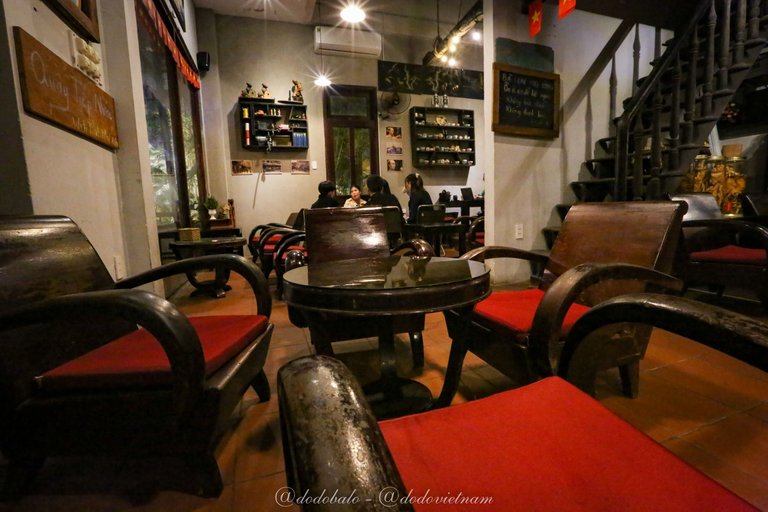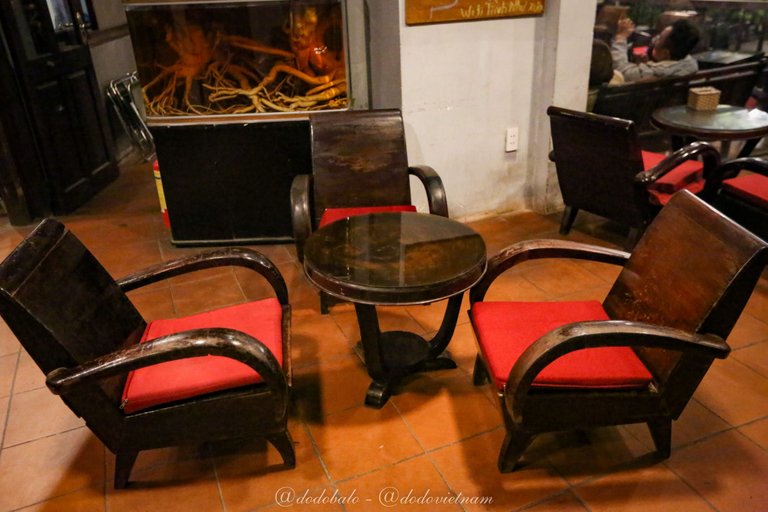 The old-style wooden tables and chairs are also a feature of this cafe. It's comfortable to sit in these chairs drinking coffee and chatting with friends. Indeed, our forefathers did a great job to design these wonderful tables and chairs to enjoy life.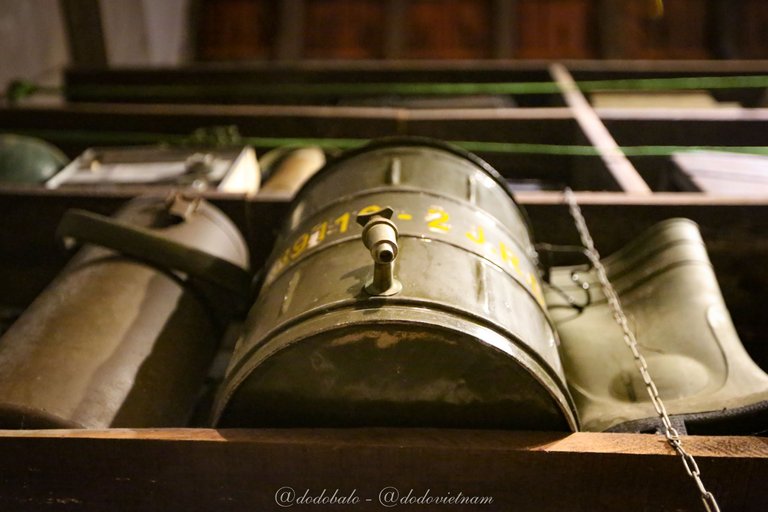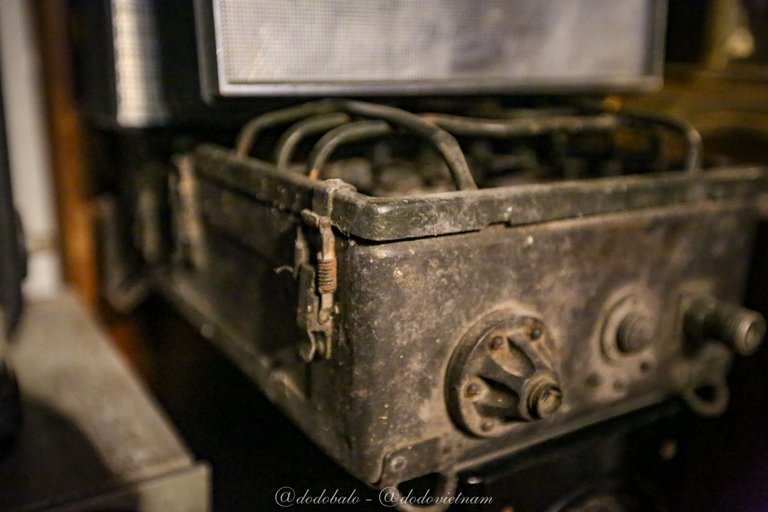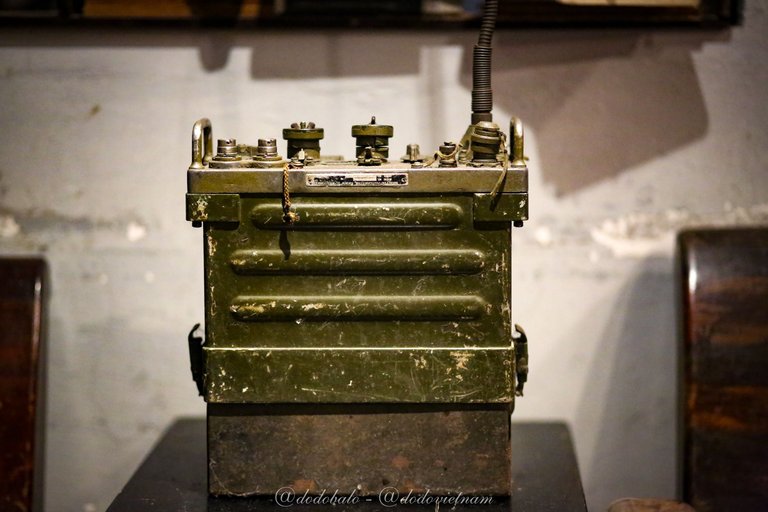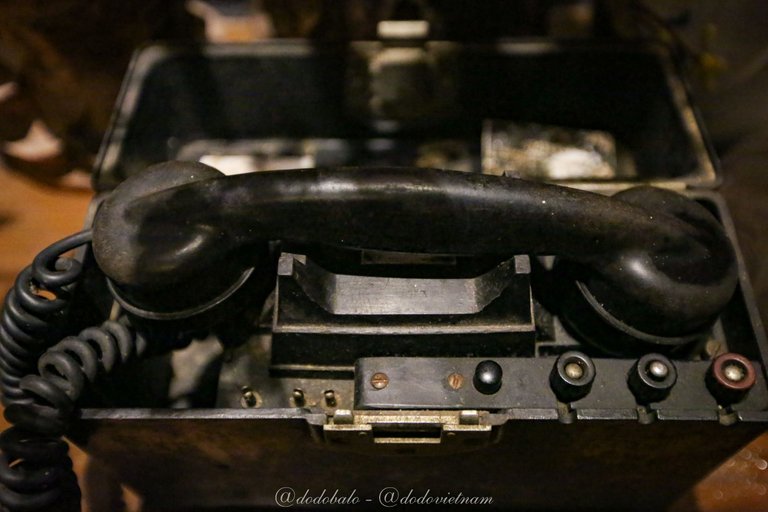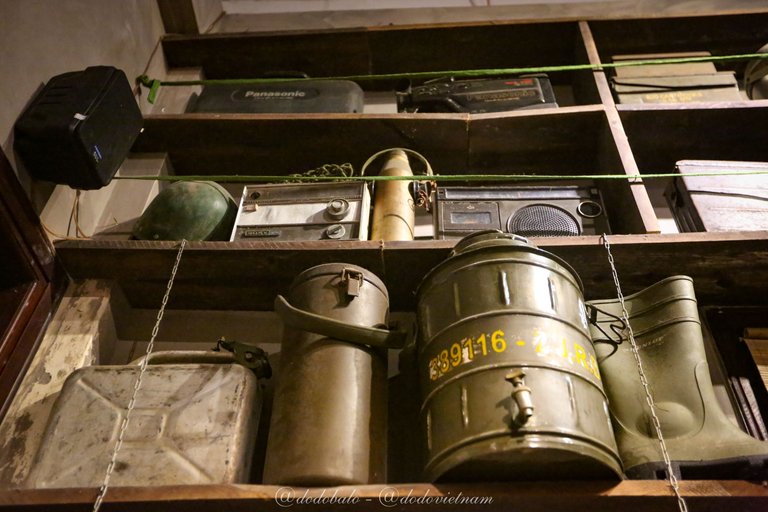 Essential items used by soldiers during the war from 1930-1975 are also found here. They reflect a heroic period of our forefathers generation, who fought and died to regain independence and freedom for the country.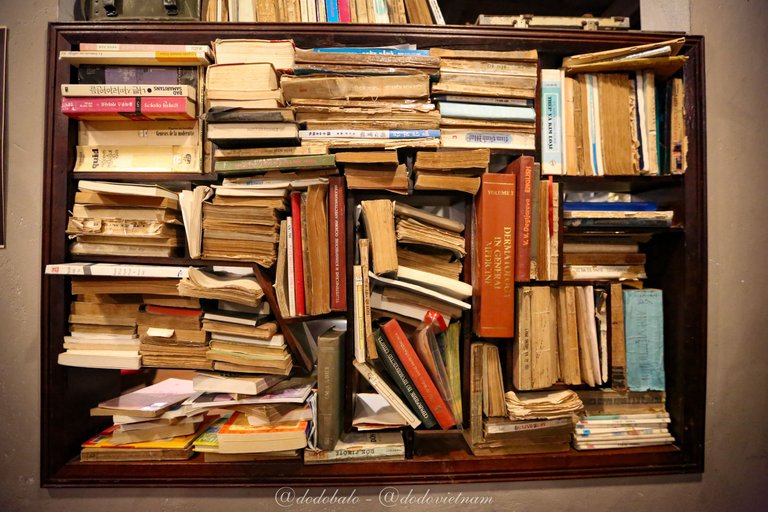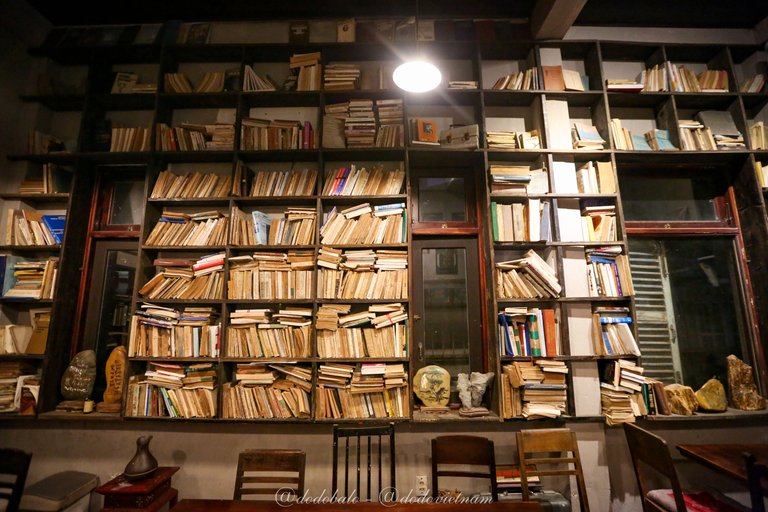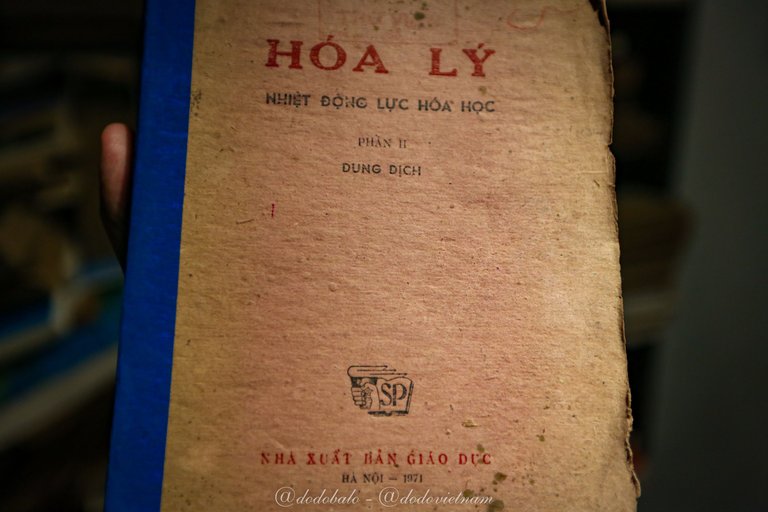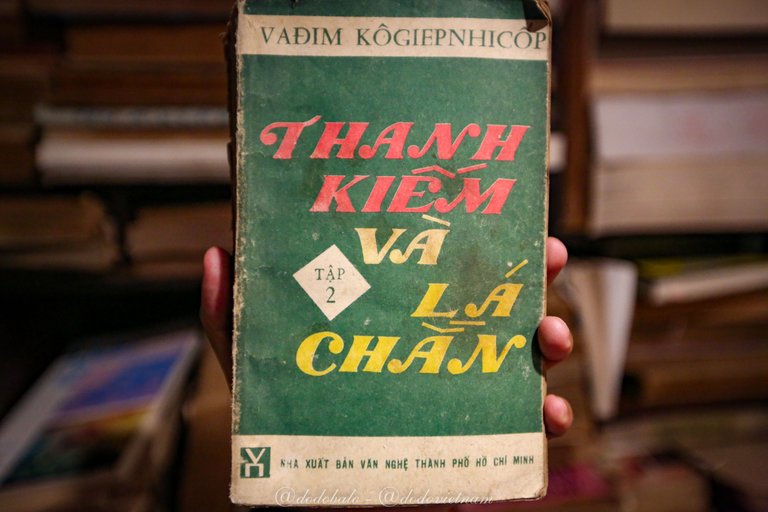 This is also a library of books published so many years ago that now their text and colors are faded. Some of them are valuable documents that you can't find everywhere. Sitting in a corner and reading books with old fonts, words and the author's perspective on life in the past is also very interesting.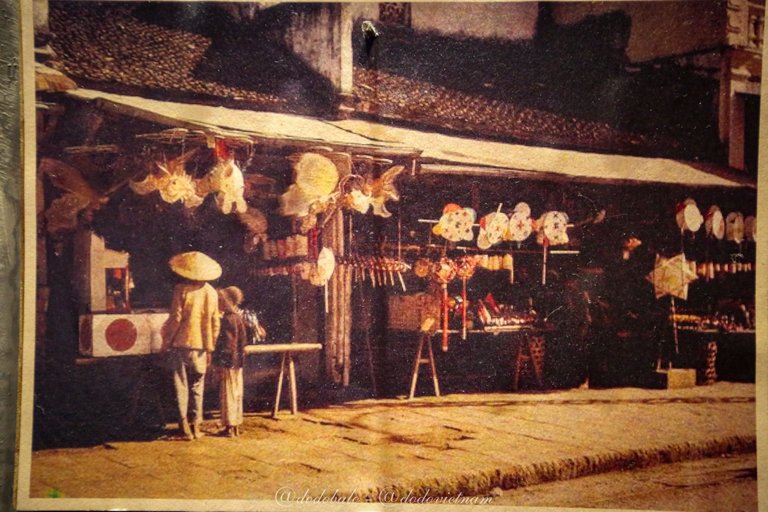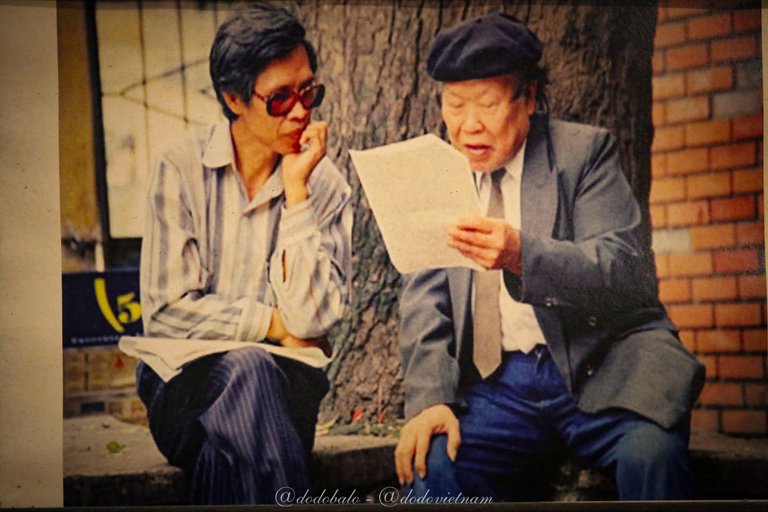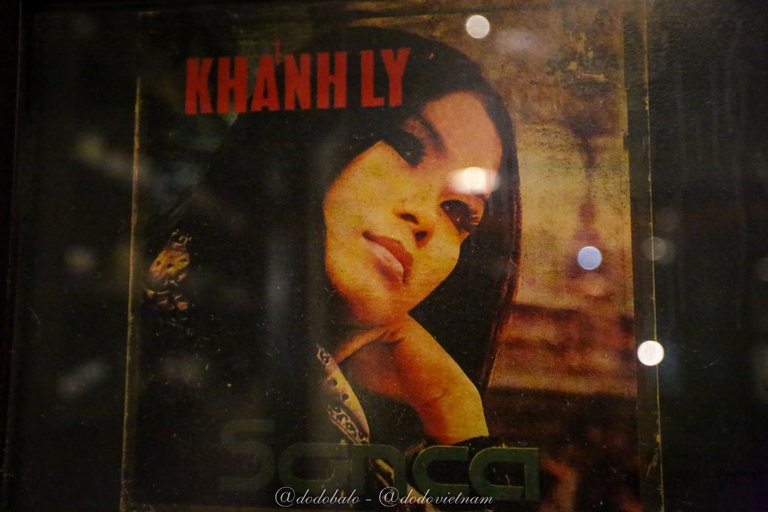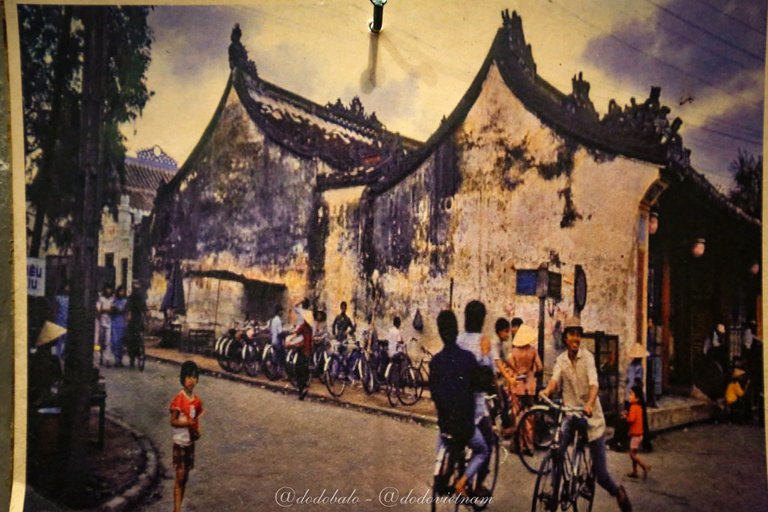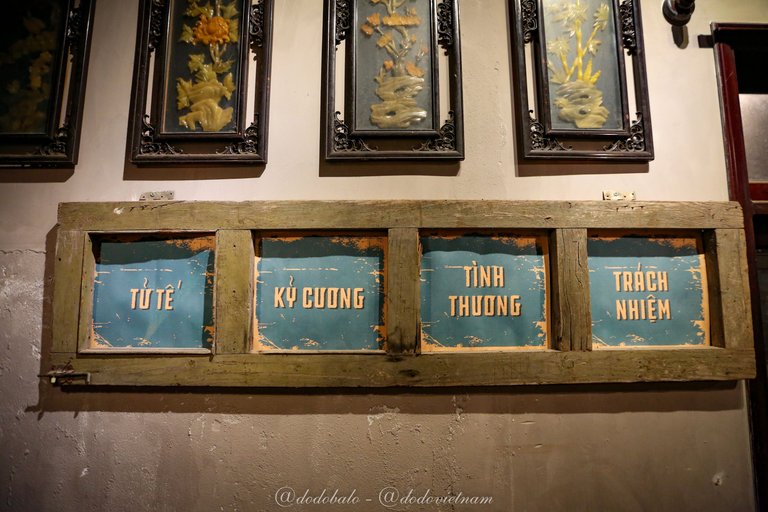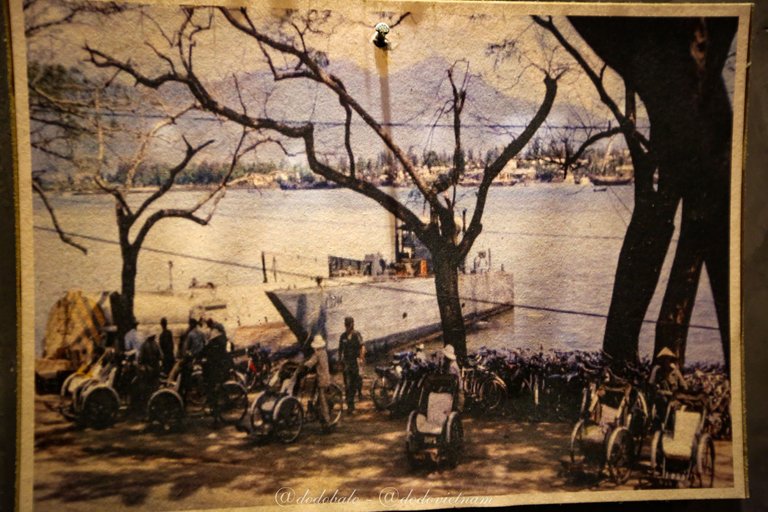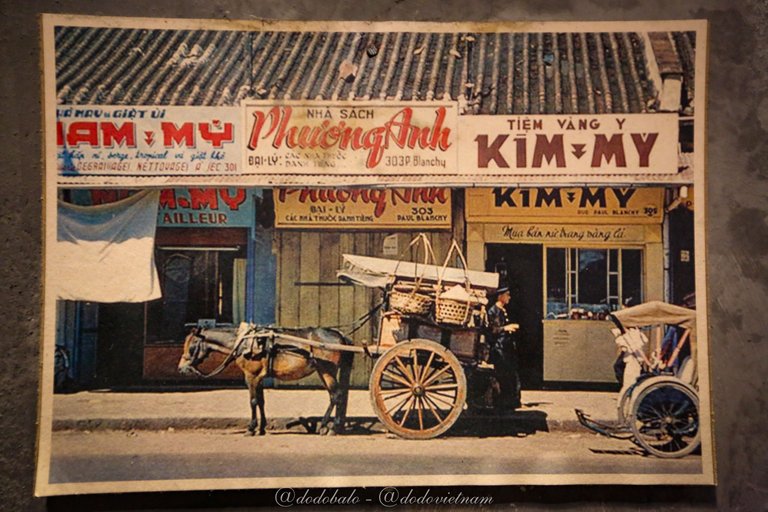 And finally, the old photos are collected and hung around the cafe by the owner. Wow, it's great to revisit the images of the old days through these photos. This greatly inspired my love of photography. Maybe, 100 years from now, someone will enjoy looking at my pictures. 😁
Okay, the tour will end here, hope you had a pleasant tour with me, and have a nice day!
---
---