Wednesday Walk: The Museum Of Oceanography
Hello everyone, how are you today?
It's Wednesday again, we meet again in the Wednesday Walk community to share interesting walks around the world. And unlike usual, today I am going to walk you to a special place, which is the Museum of Oceanography in Nha Trang, which is the largest and first oceanographic museum in Vietnam.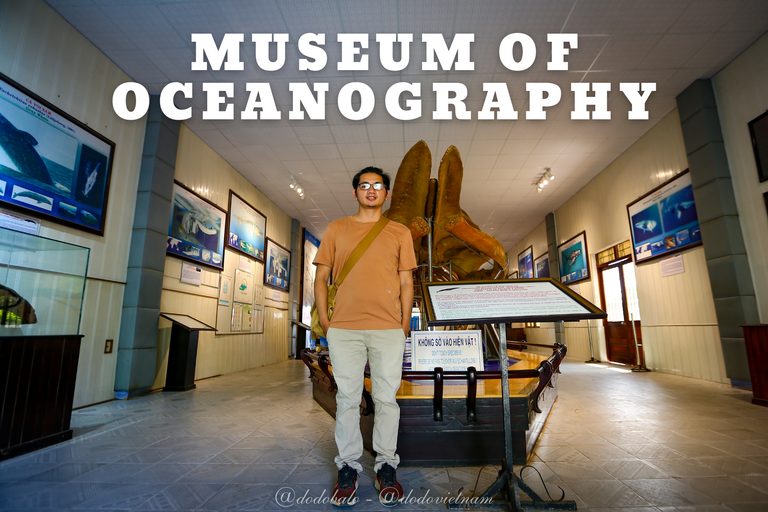 First let me introduce the Museum of Oceanography a bit. It is an Institute for the study of oceanography, marine resources and environment, aquaculture technology, marine flora and fauna, marine physics, meteorology - hydrology and marine dynamics. Today it has also become a place for tourists to broaden their understanding of Vietnam's territorial space, resources and marine environment.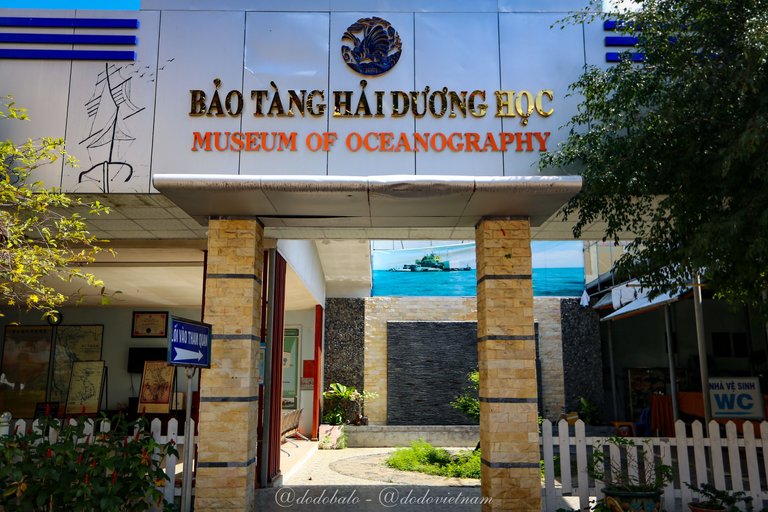 Nha Trang Oceanographic Museum was established by the French in 1923 with an area of ​​20ha at No. 1, Cau Da, Nha Trang. It was not until 1952 that it was handed over to the Vietnamese to manage. One of the main reasons to place the Museum of Oceanography in Nha Trang is because the coast here is among the deepest in Vietnam and not far from international shipping. Moreover, the sea of Nha Trang has the most marine biodiversity in the country. It has a temperate climate and is the intersection of two hot and cold ocean currents. Therefore it is the most favorable city to nurture, preserve and study the habitat of marine life.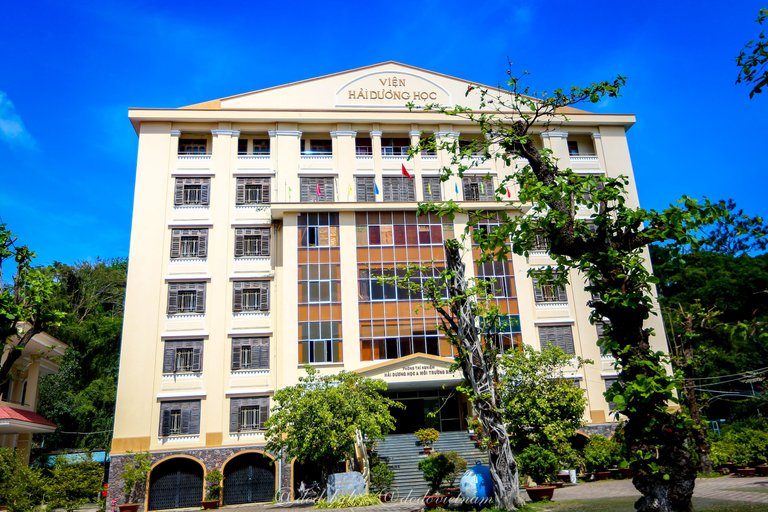 The Museum of Oceanography includes the following areas: marine species taming area, artificial mangrove forest, natural disaster area, large marine sample area, oceanographic research equipment, non-natural resources object. There is a marine biology museum with over 20,000 specimens of more than 4,000 types of marine and freshwater creatures that have been collected and preserved for many years.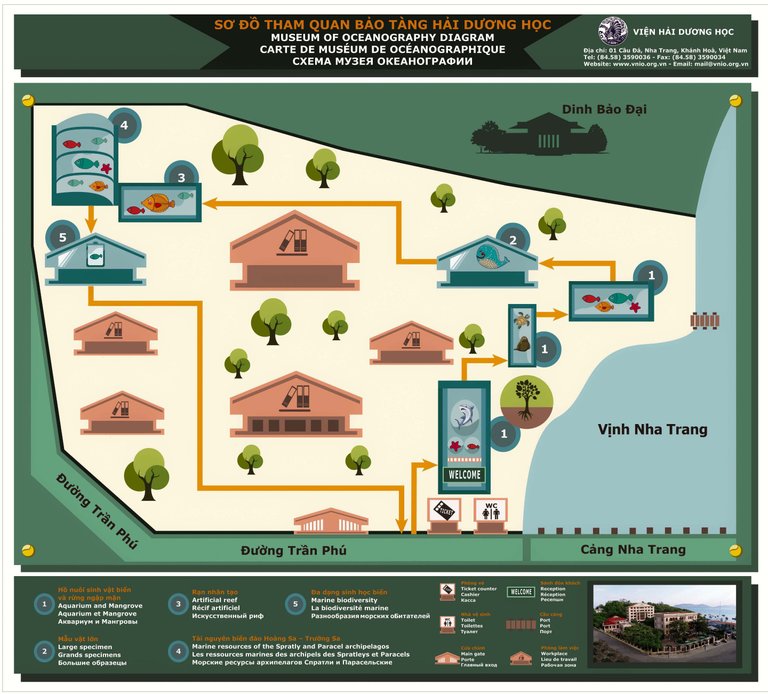 Src
One of the must-visit places when visiting the Museum of Oceanography is the large specimen area with 3 giant fossil skeletons. The largest skeleton is that of a humpback whale nearly 26m long, 3m high, which has been buried in the ground in the Red River Delta for at least more than 200 years.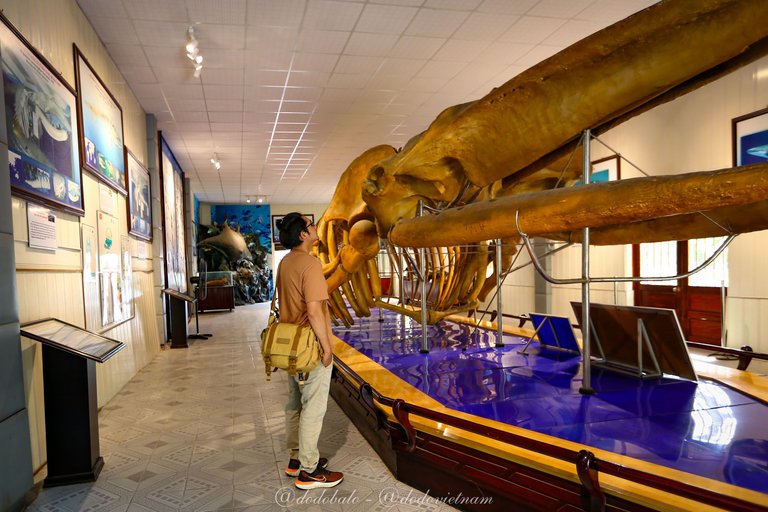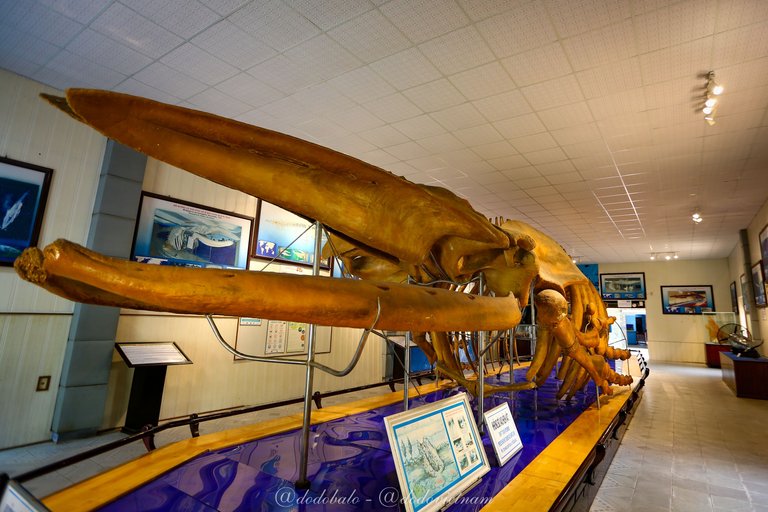 Two of the other three large fossils are a fish skeleton of Cang Hai, 3.5m long, 5m wide, weighing nearly 1 ton.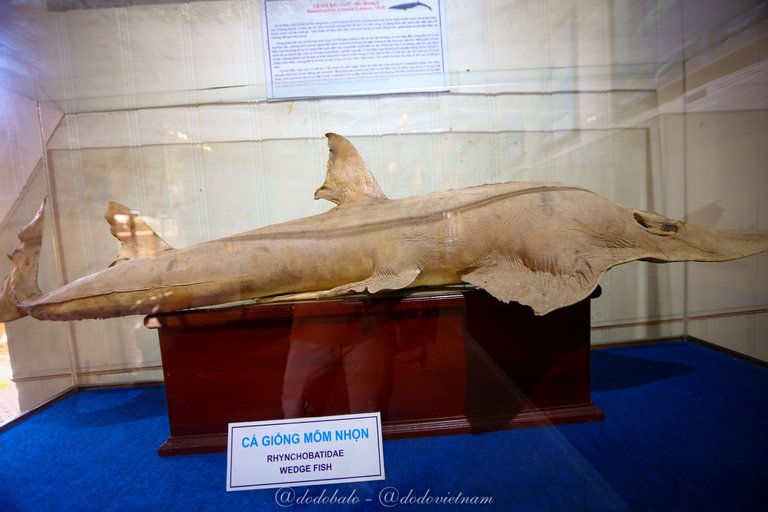 And the skeleton of sea cow - a rare marine mammal in danger of extinction.
In addition to the live specimens raised in glass tanks. The marine specimen set includes species existing in the seas of Vietnam, Cambodia and neighboring waters. Among them are rare and endangered marine animals such as Dugong.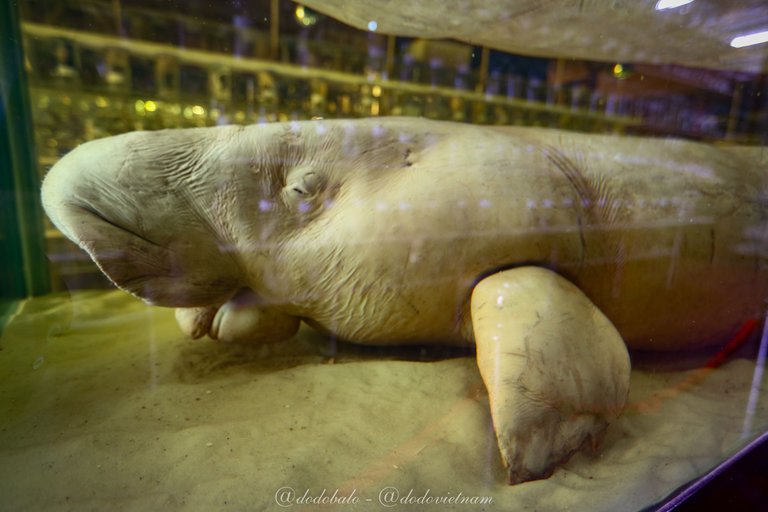 The museum also introduces the natural features of the East Sea with precious minerals and resources. Environmental landscapes of coastal waters, rich ecosystems such as mangroves, coral reefs, and seagrass beds are also displayed here.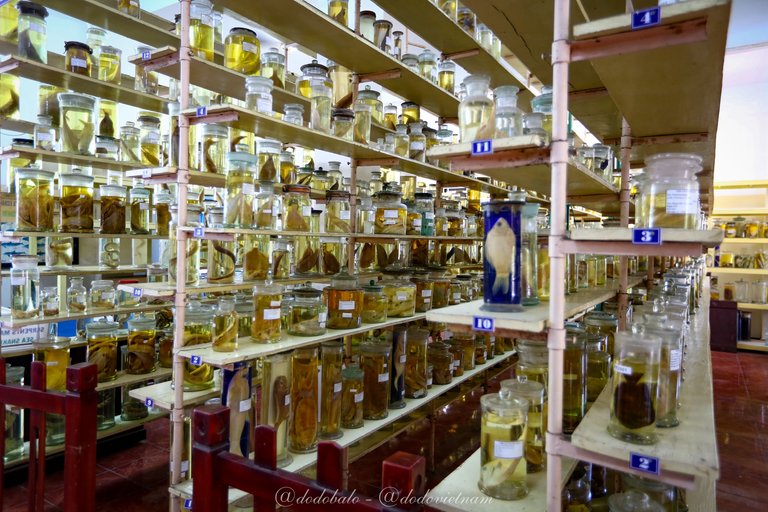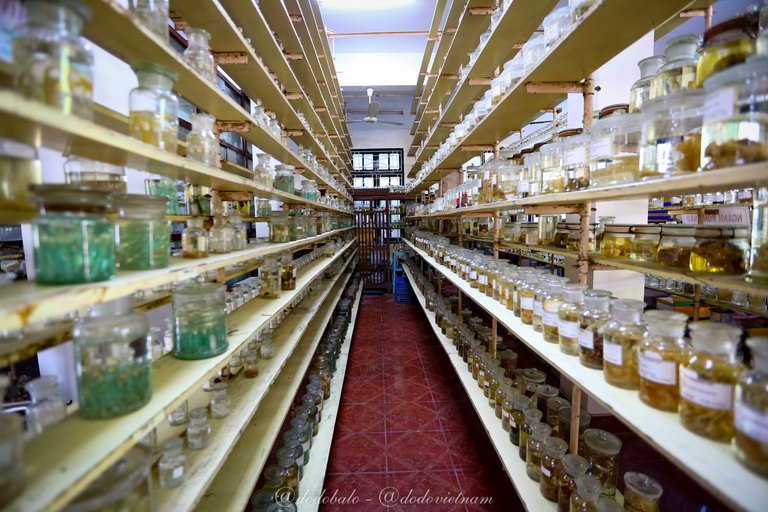 Besides, the Museum of Oceanography also stores thousands of exhibits including: research works over the decades, research equipment through the periods and the history of Vietnam's fishing industry.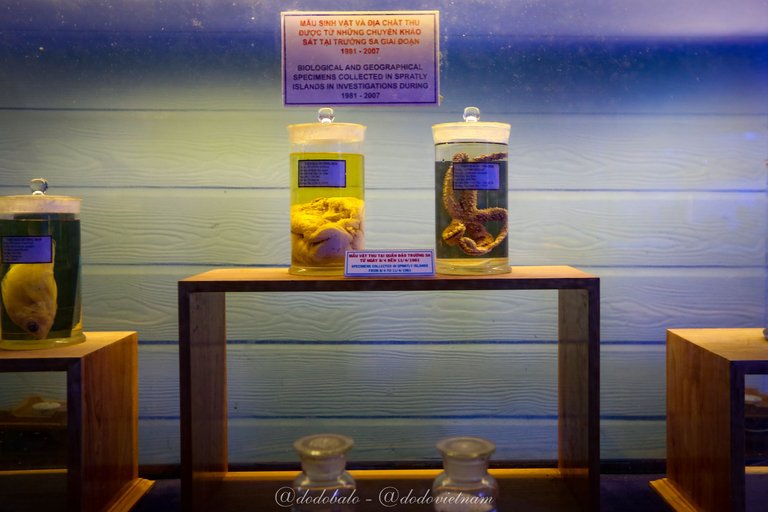 Coming to the marine diversity display area, we can admire more than 23,000 samples of sea creatures of 5,000 species. Here, the museum also keeps many rare specimens such as sturgeon, king fish, pointed-tailed moon fish, giant clam, seal, and bell fish.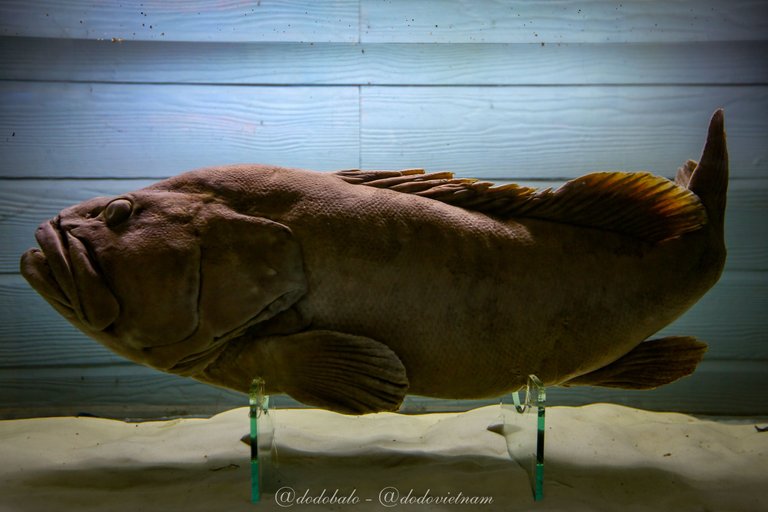 It also holds evidences showing Vietnam's territorial sovereignty in the East Sea. Below is a map of the East Sea drawn by the Dutch in 1754.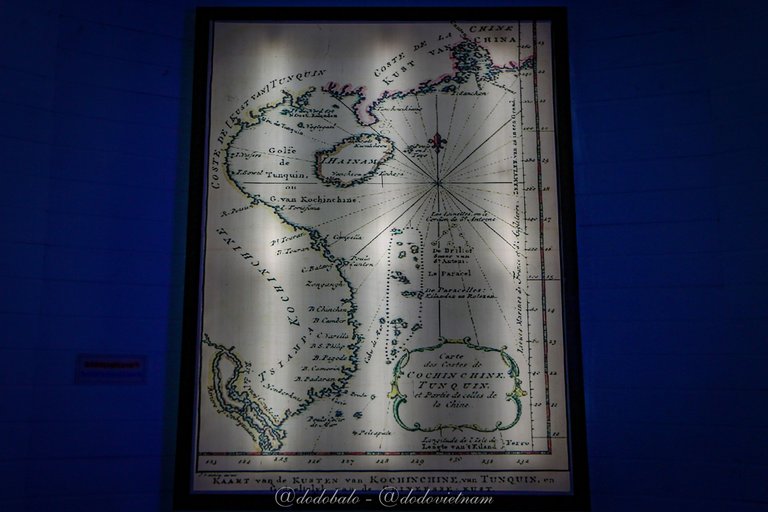 Nha Trang Oceanographic Museum also owns an outdoor aquarium of 5,000 square meters, including aquariums with more than 300 species of rare and precious marine species such as sharks, rays, eels, groupers, lobsters,sea turtles, corals, etc.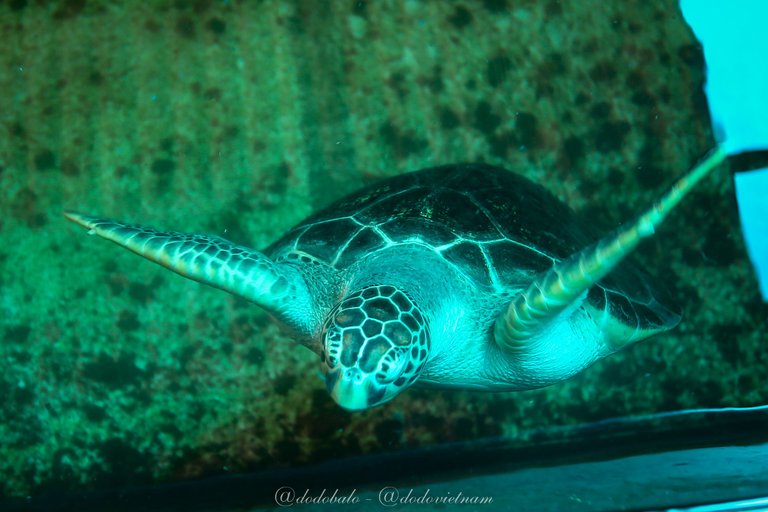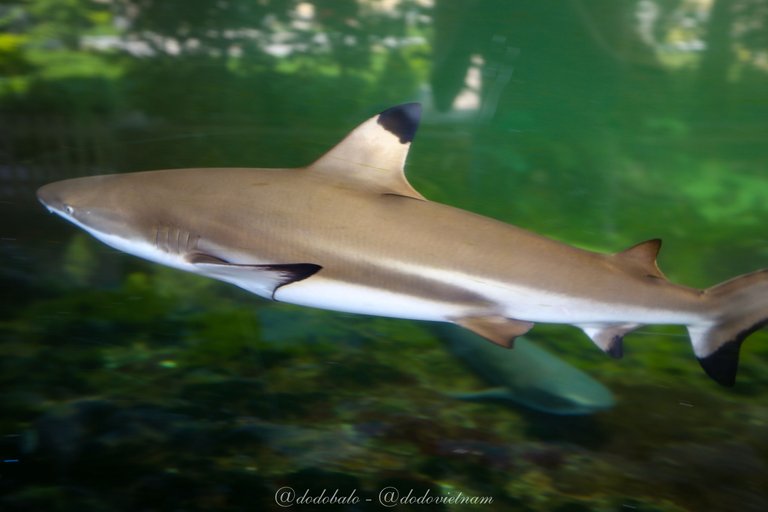 And my favorite place is the glass house. It is a place to display corals, algae and colorful sea fish. On the blue background of sea water, marine species become shimmering and lively. Therefore, this place is likened to a miniature aquarium.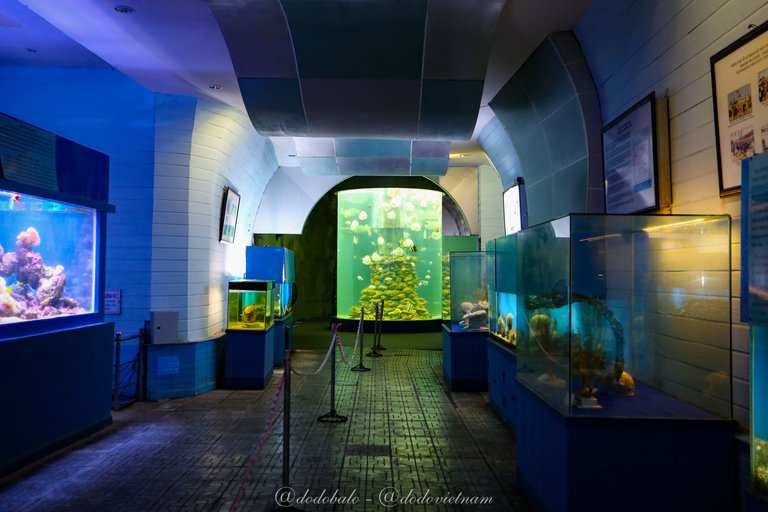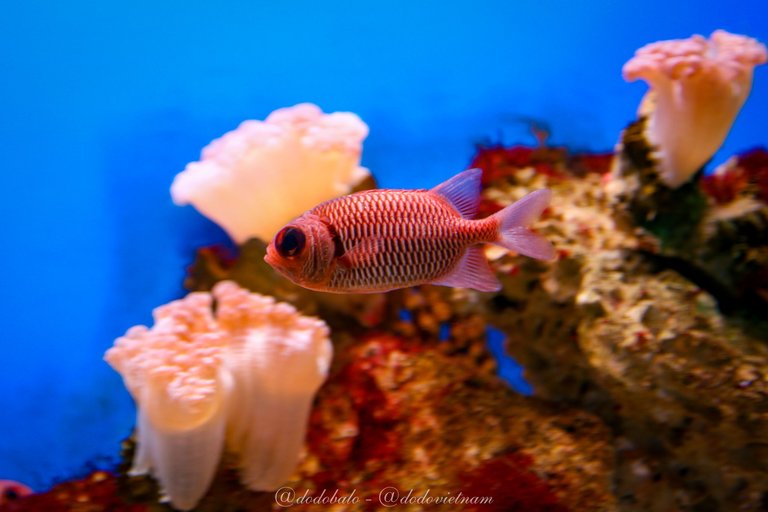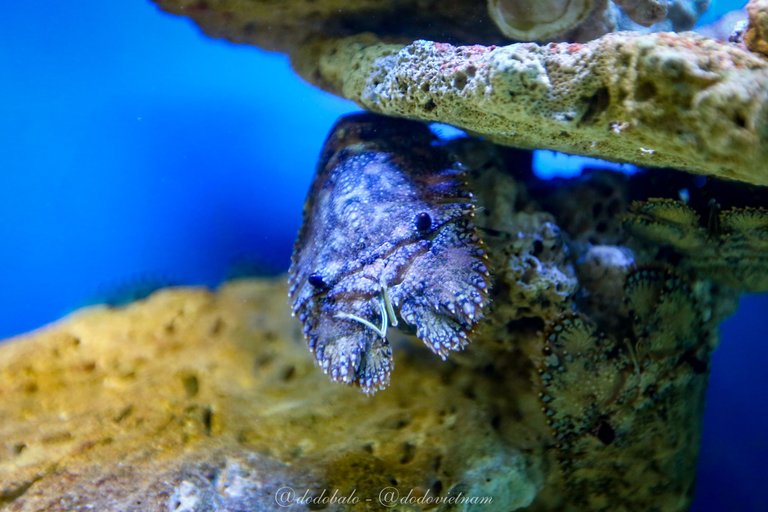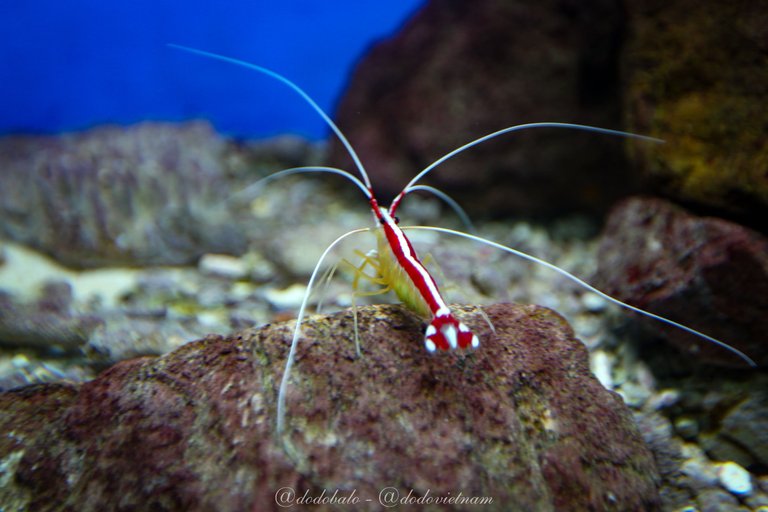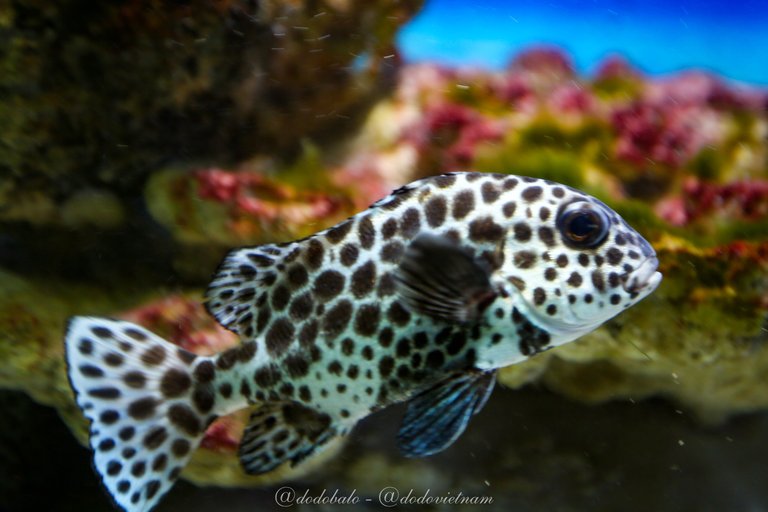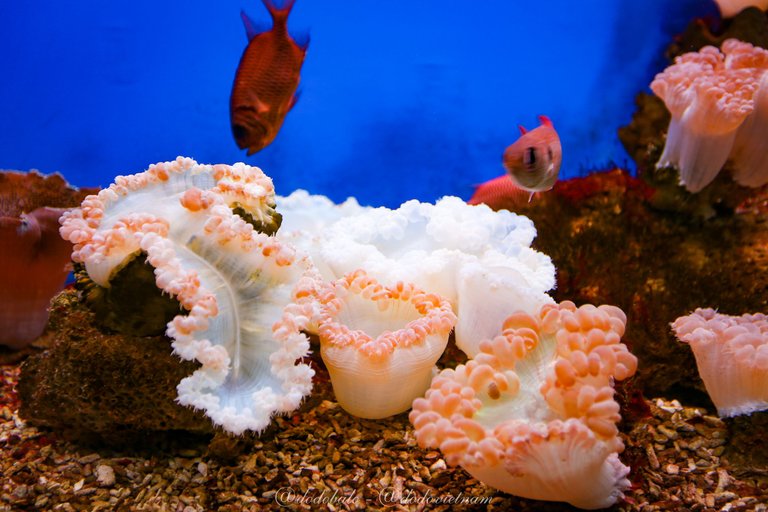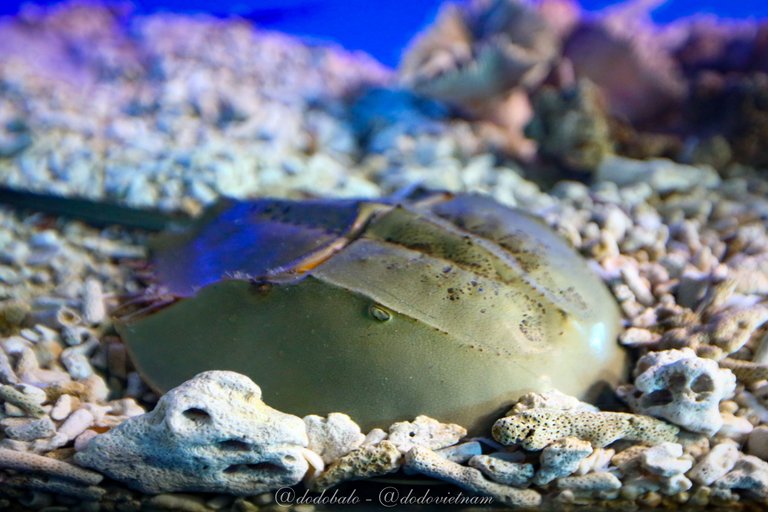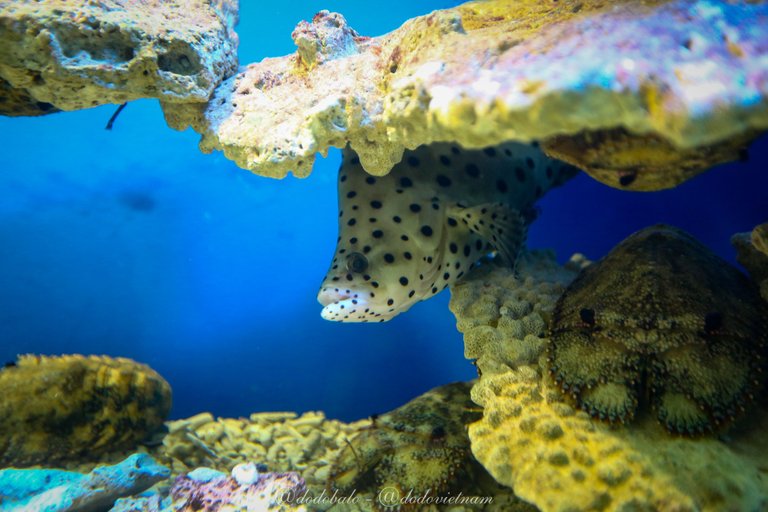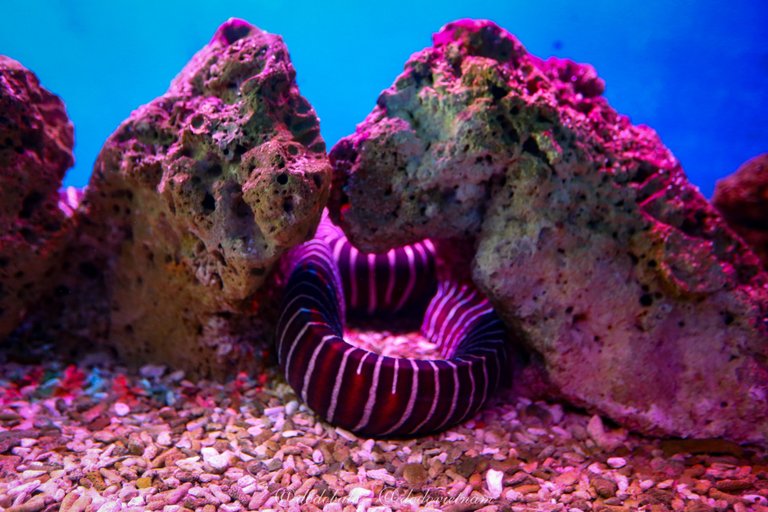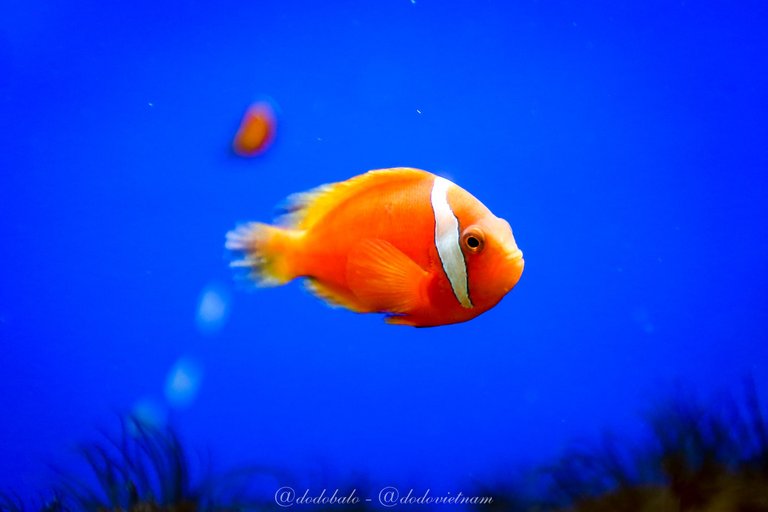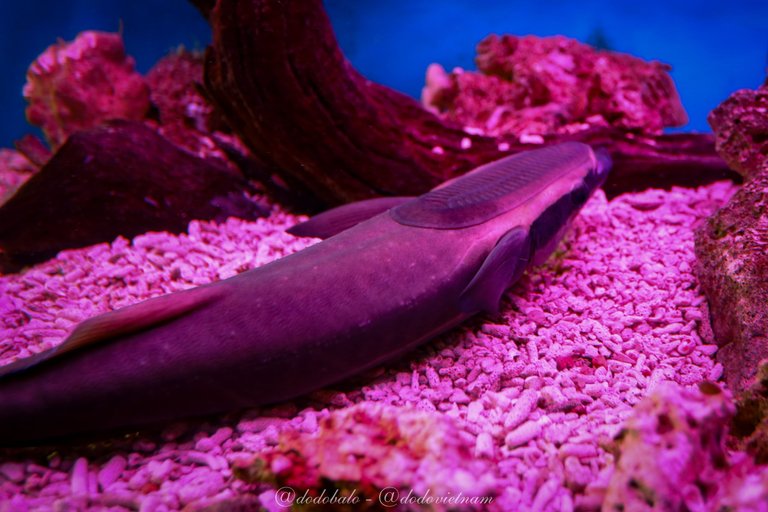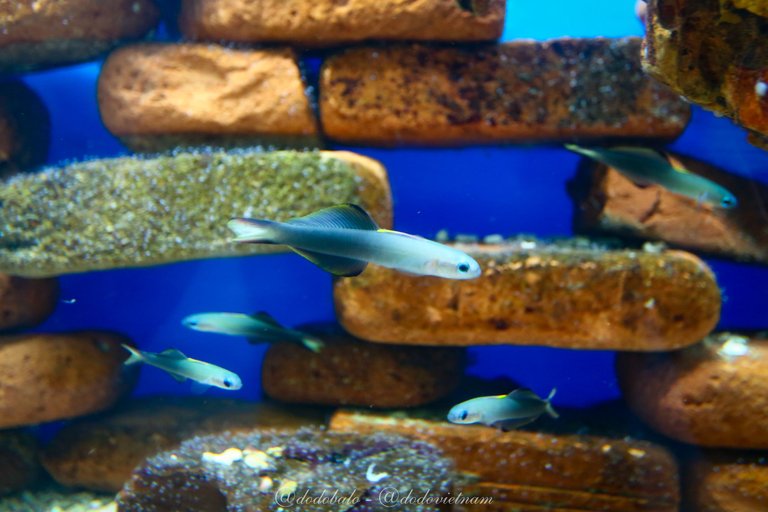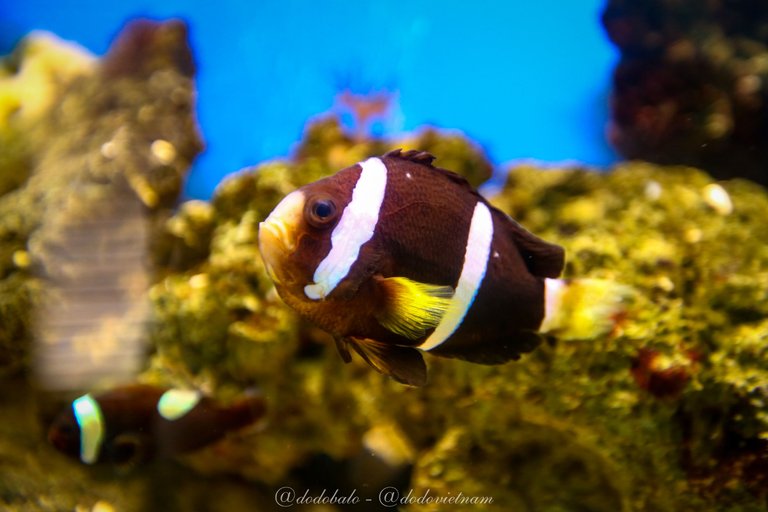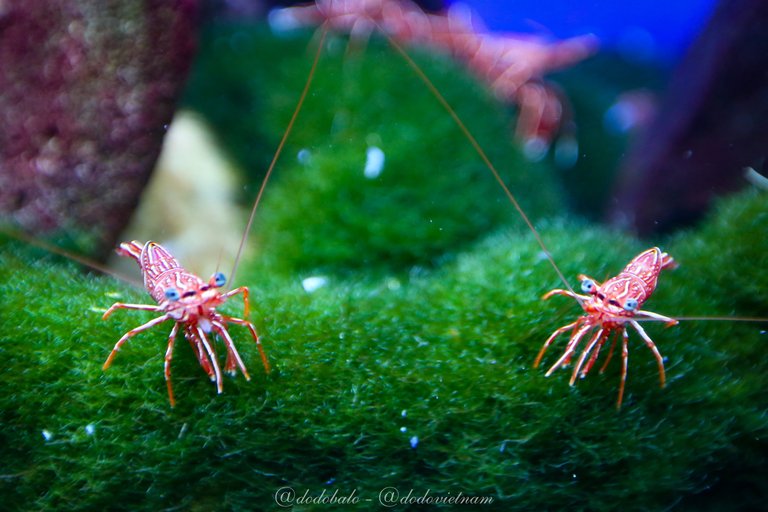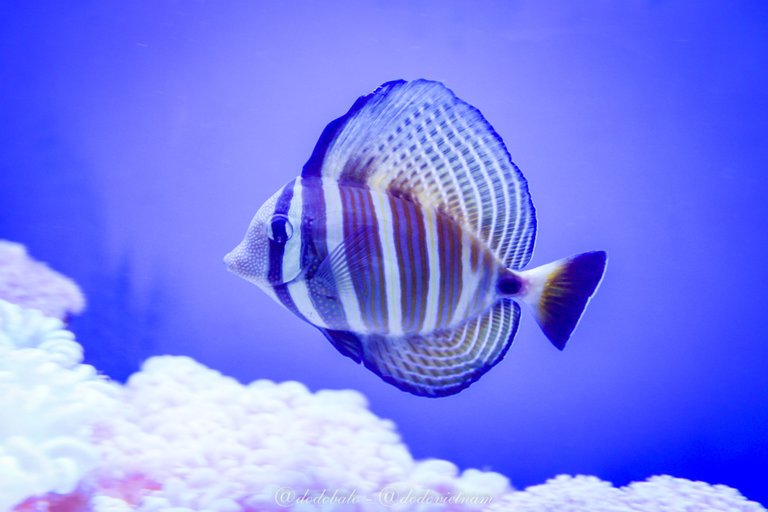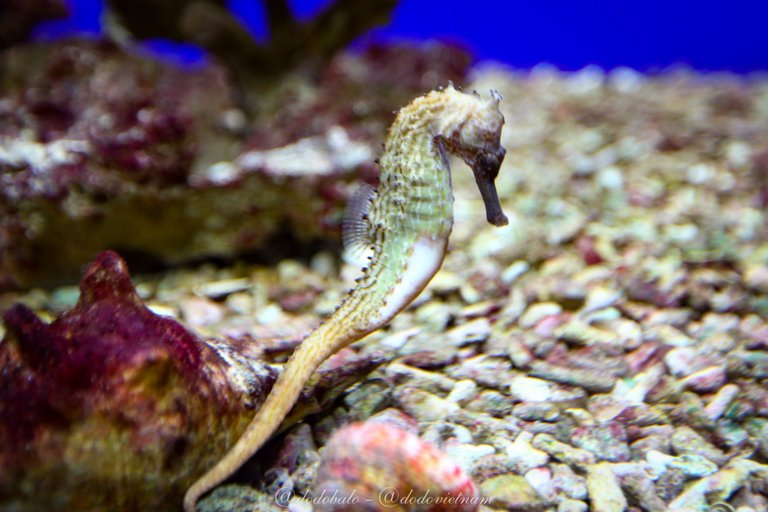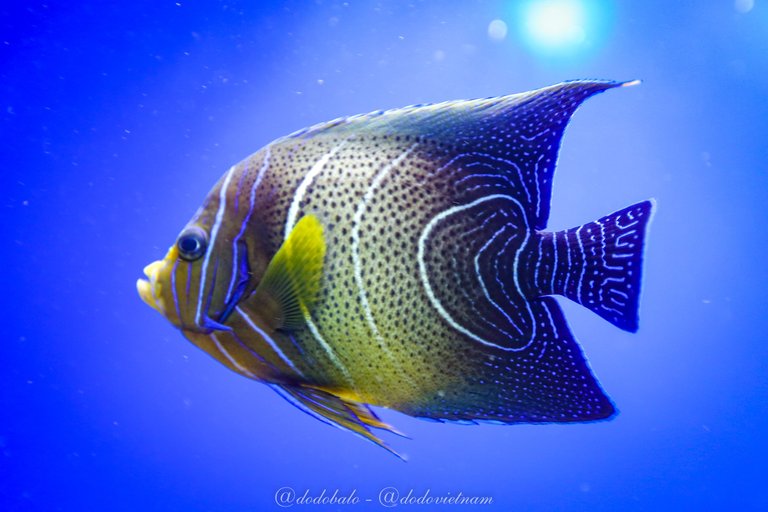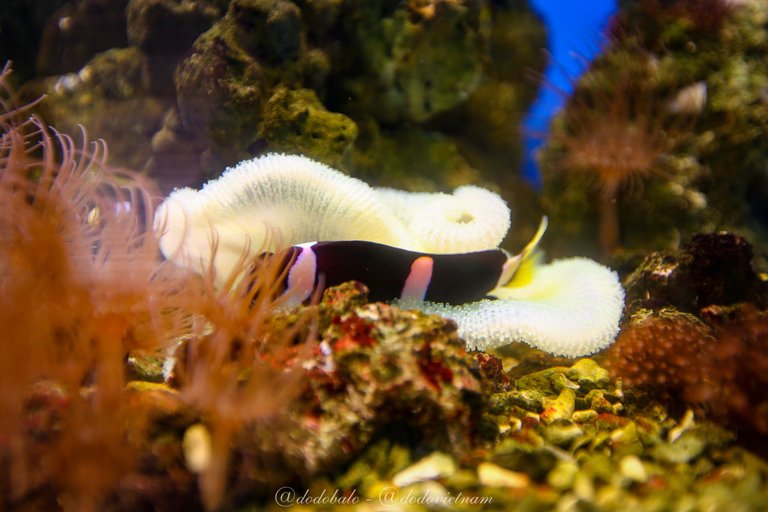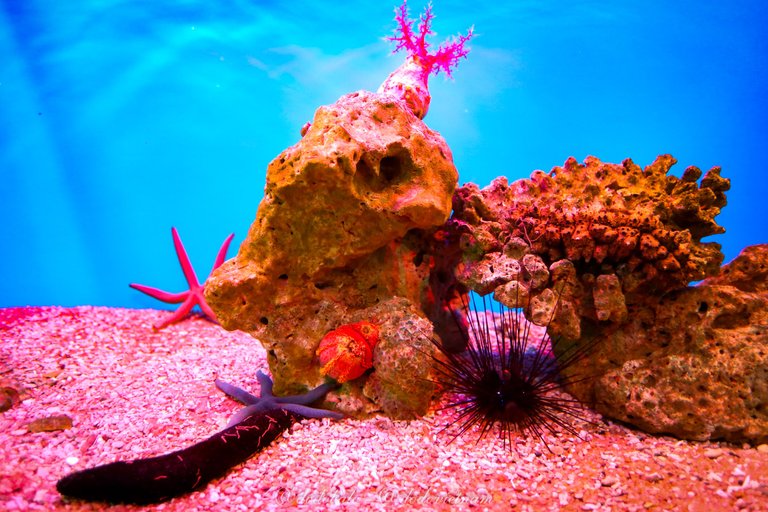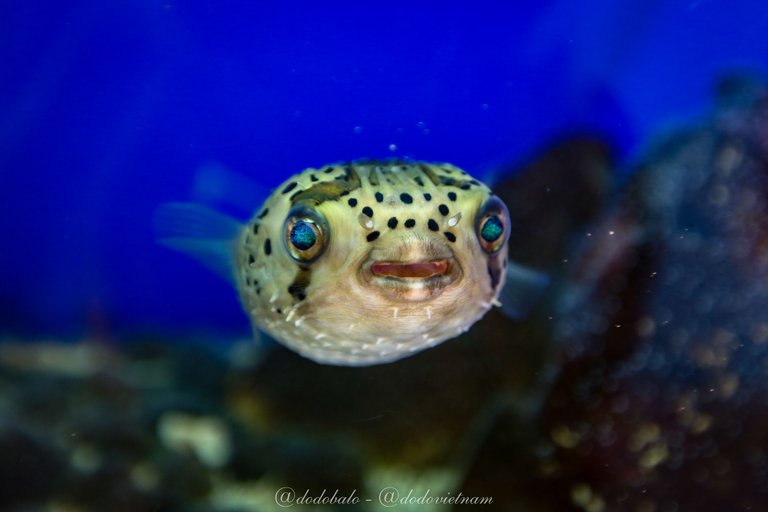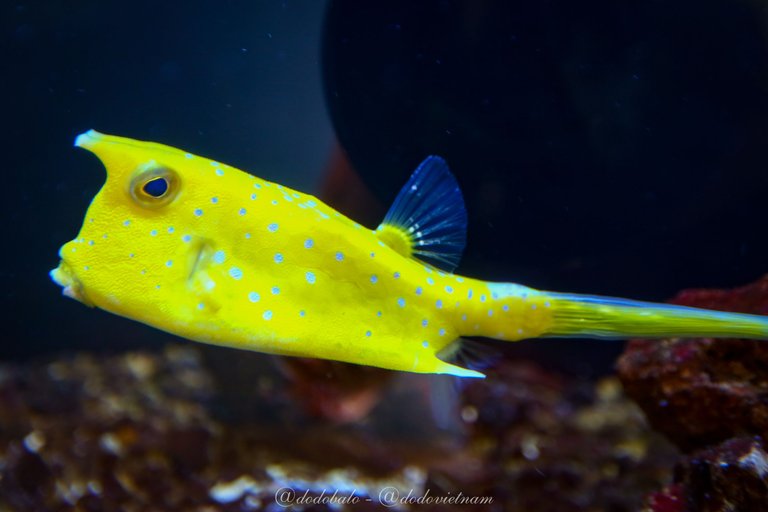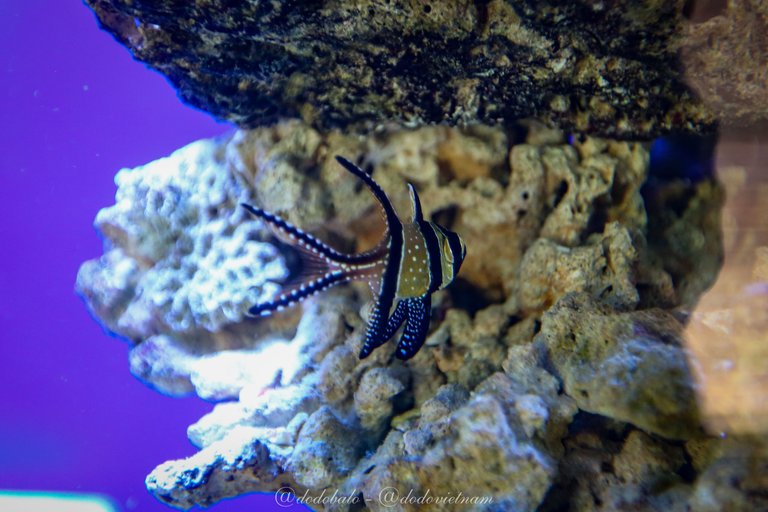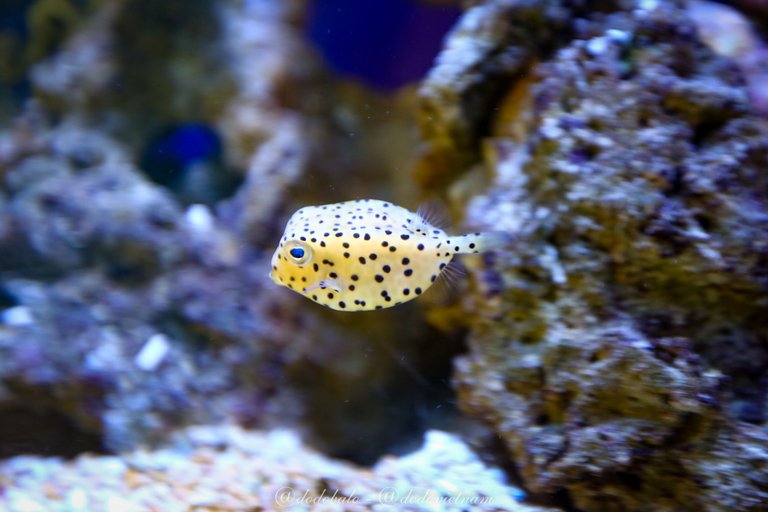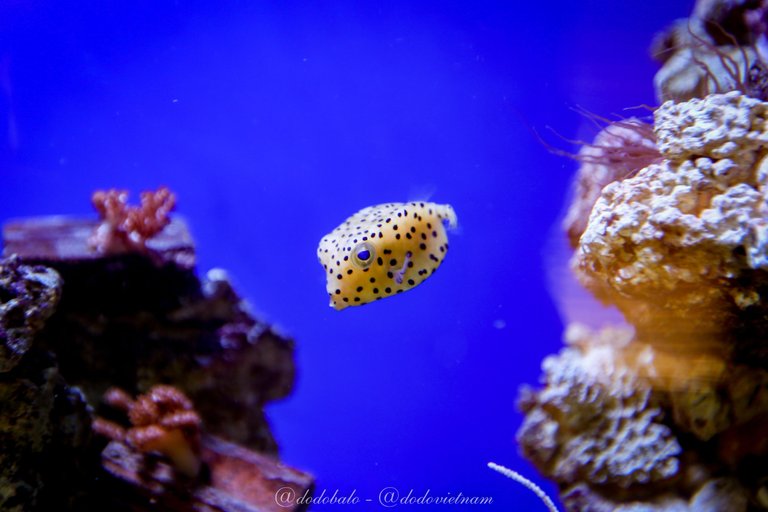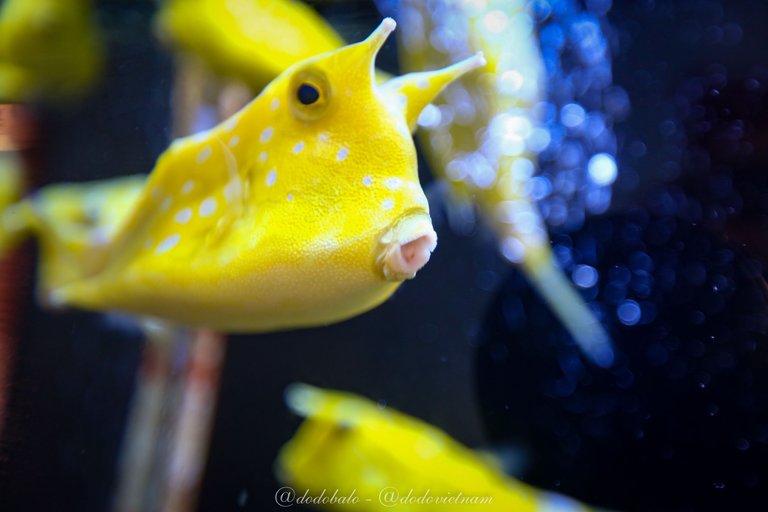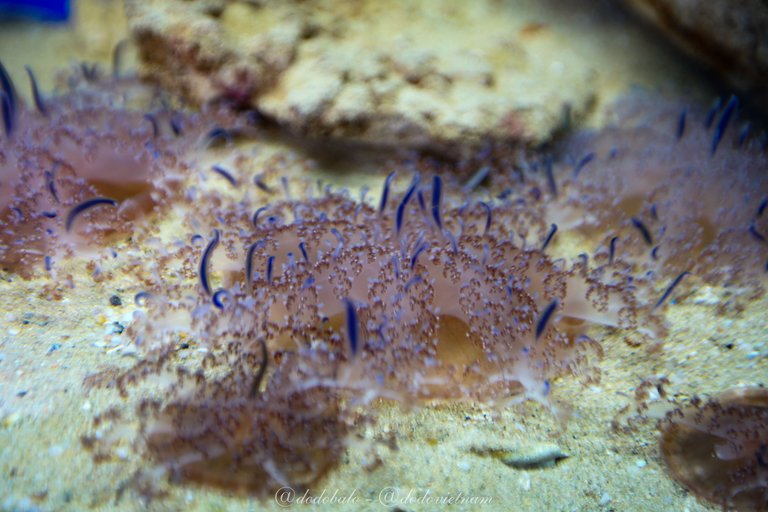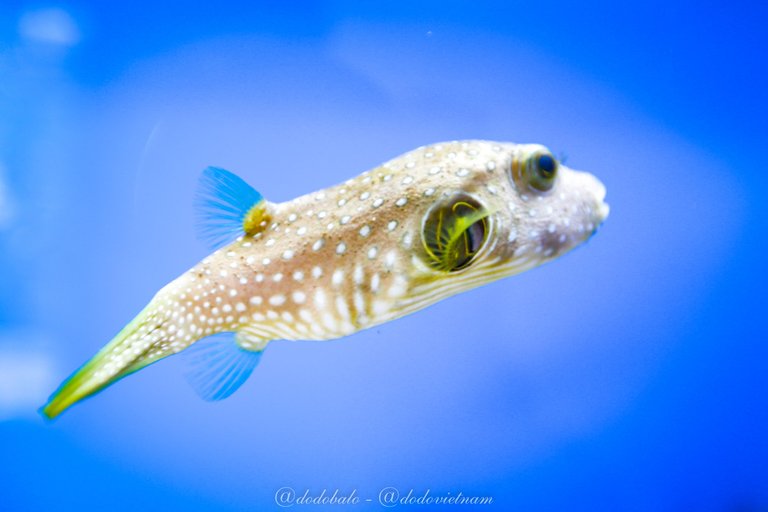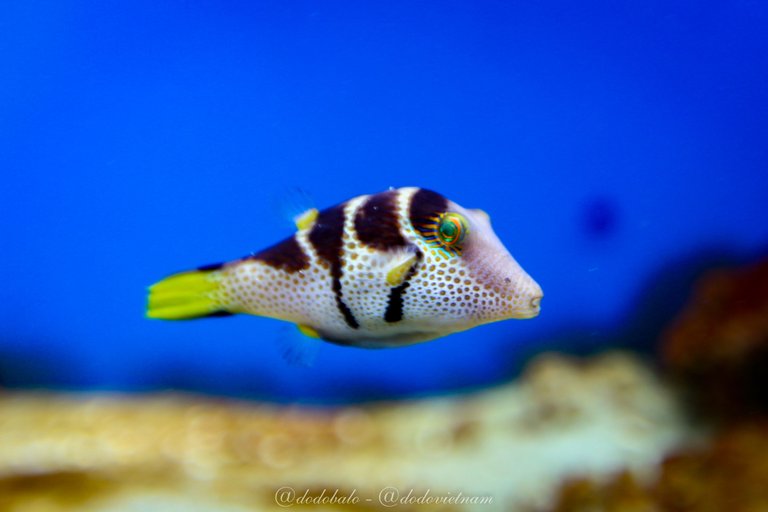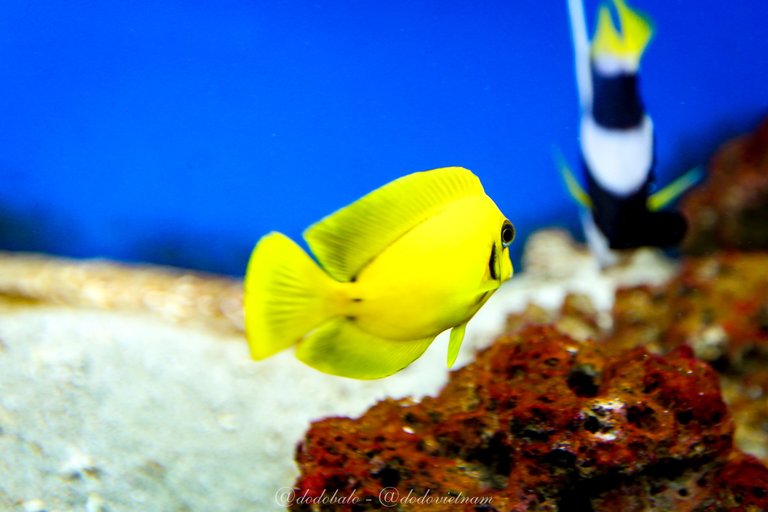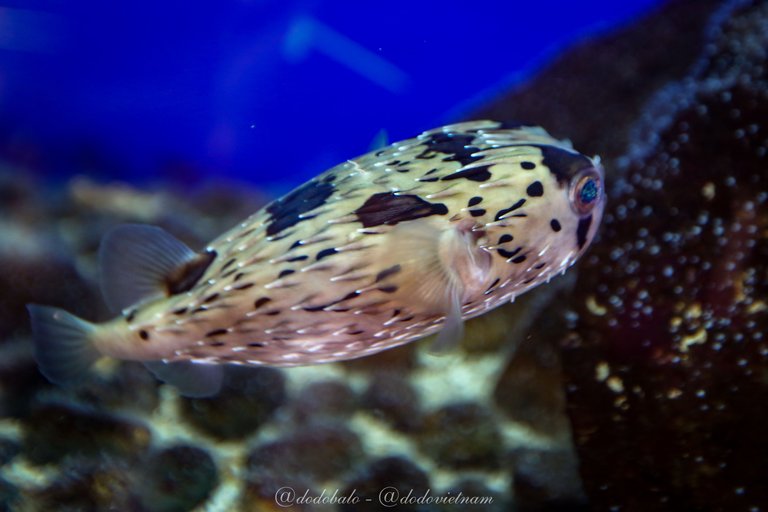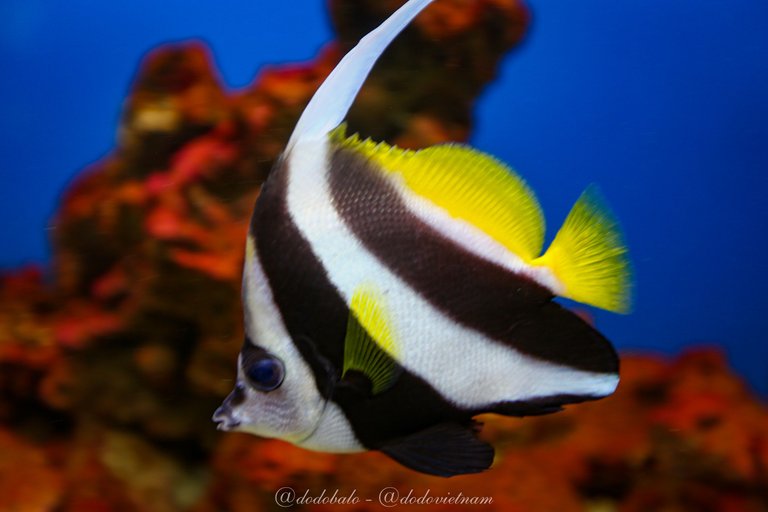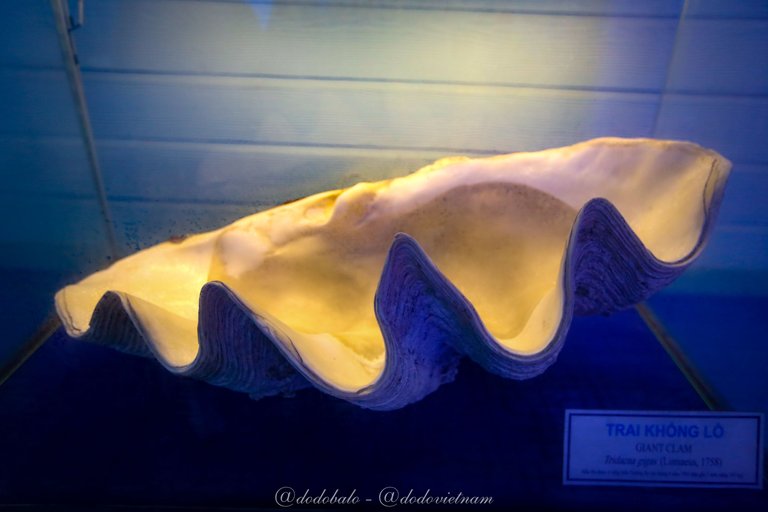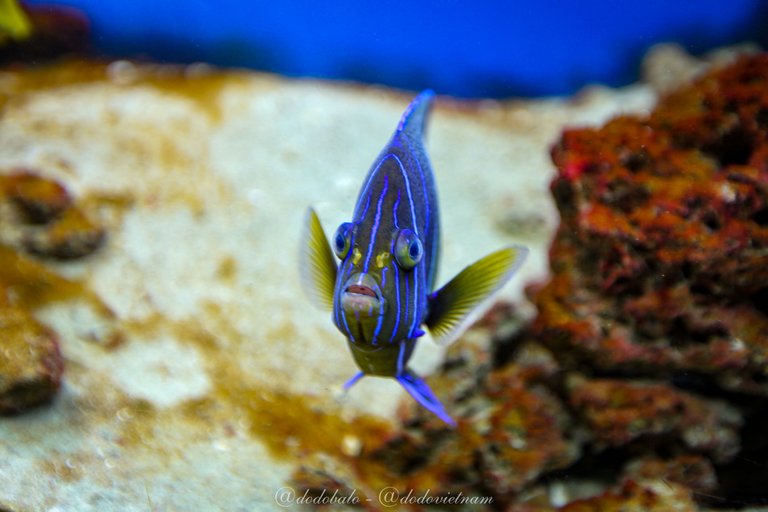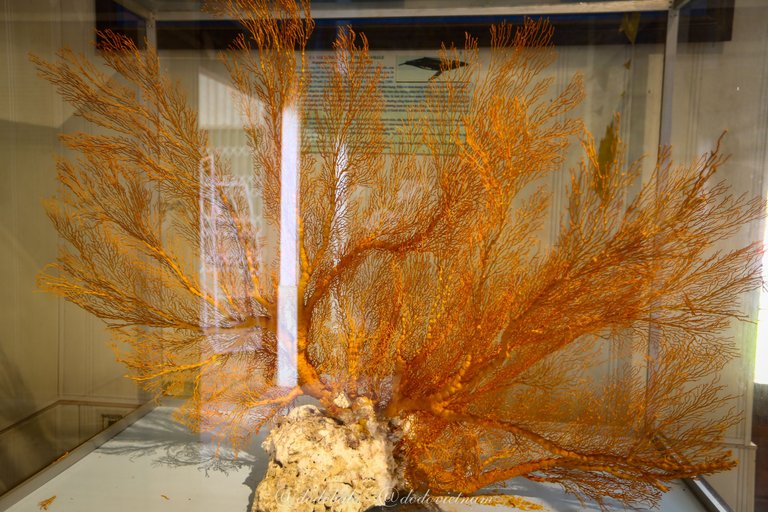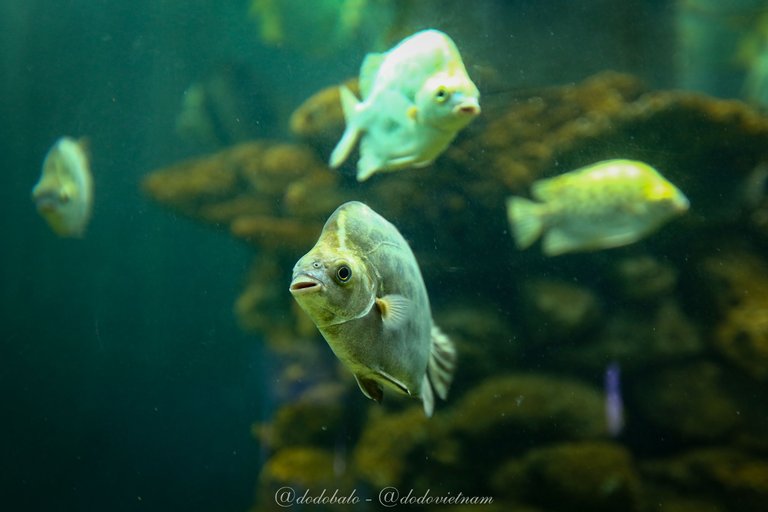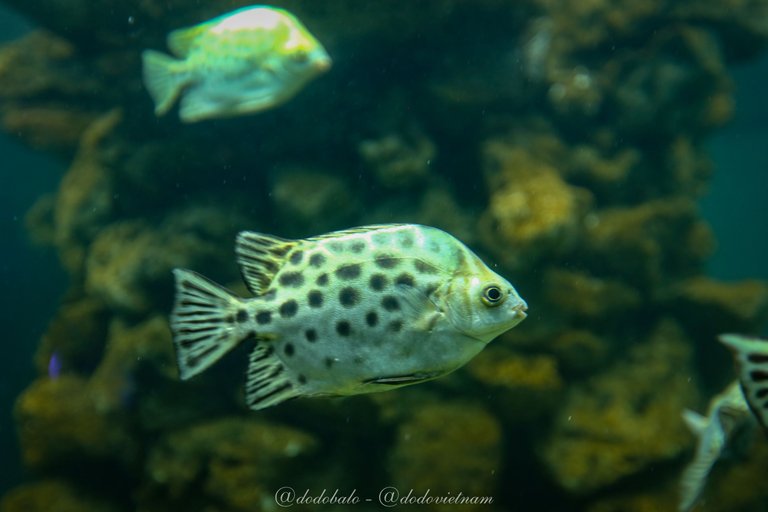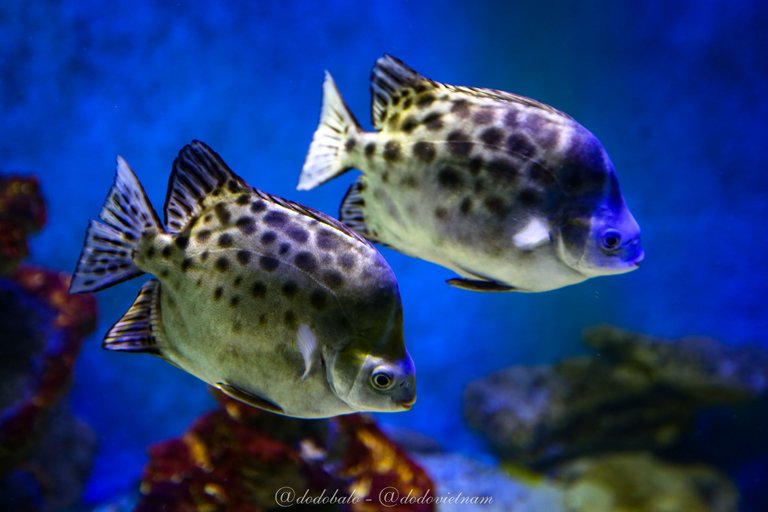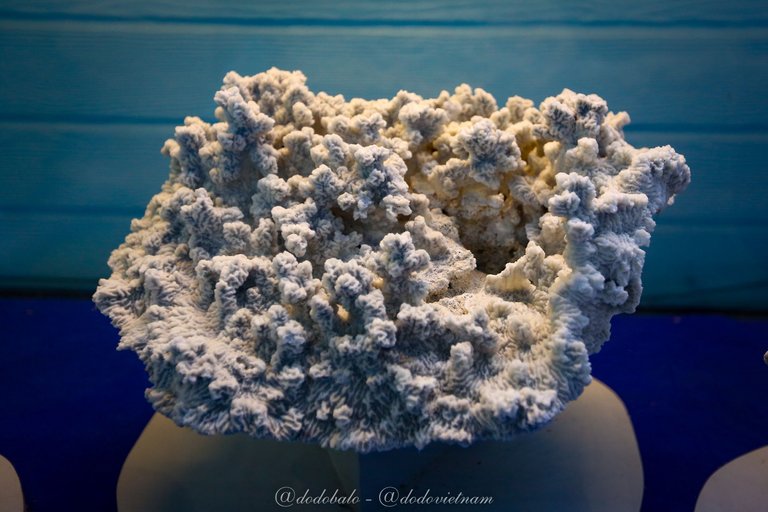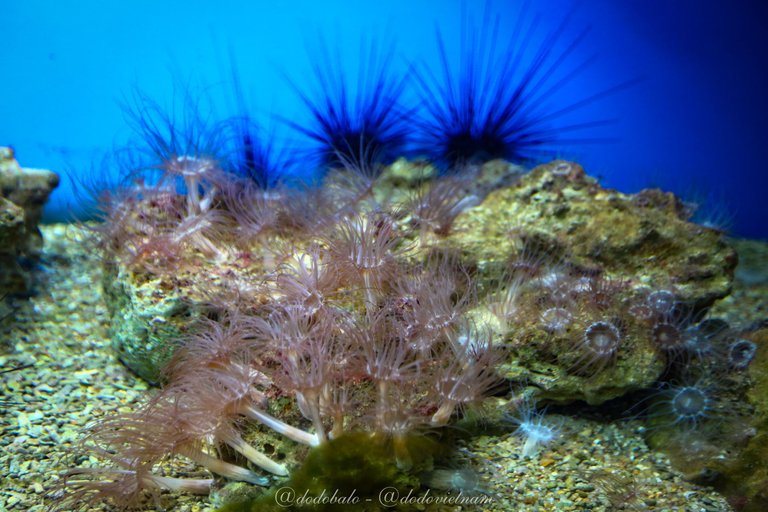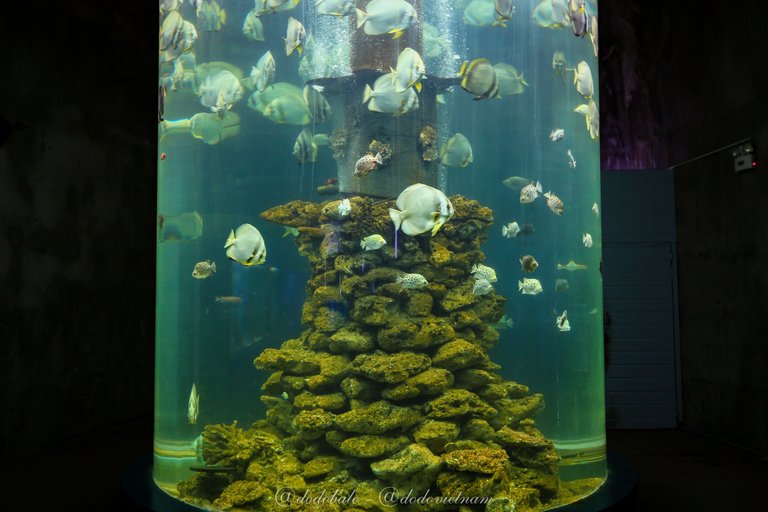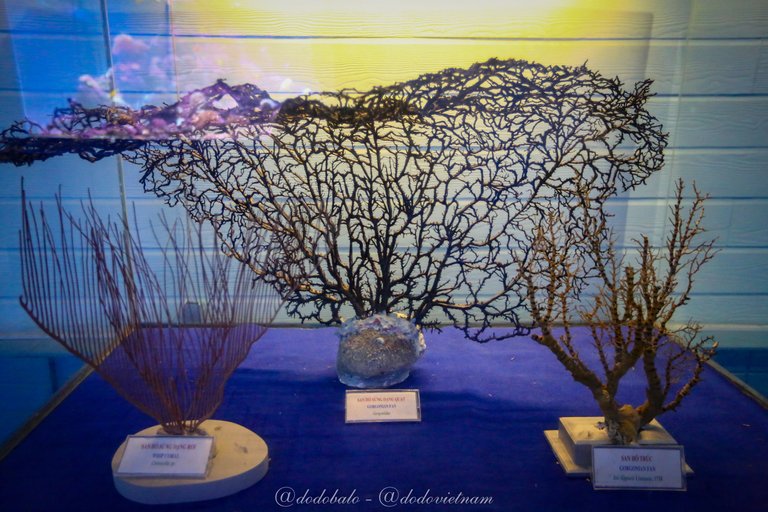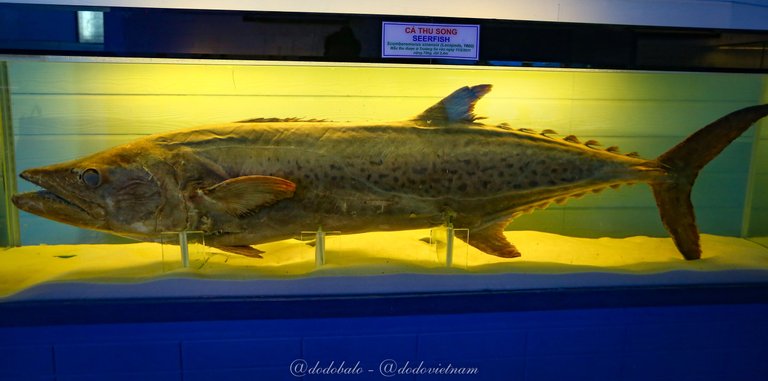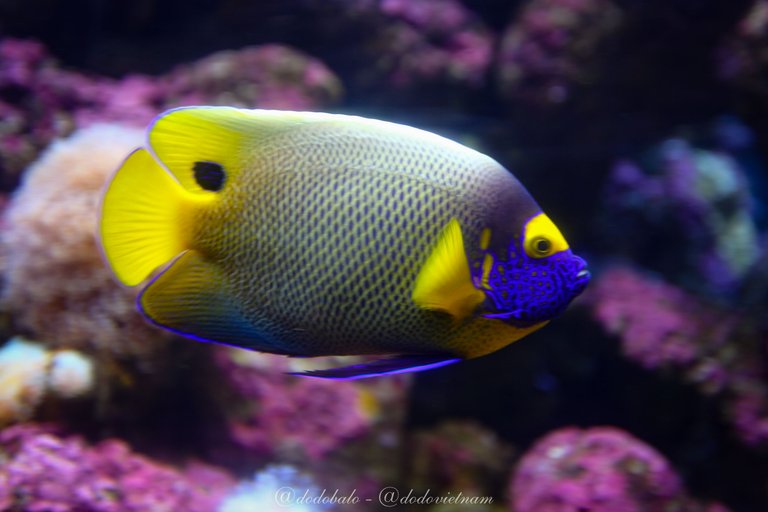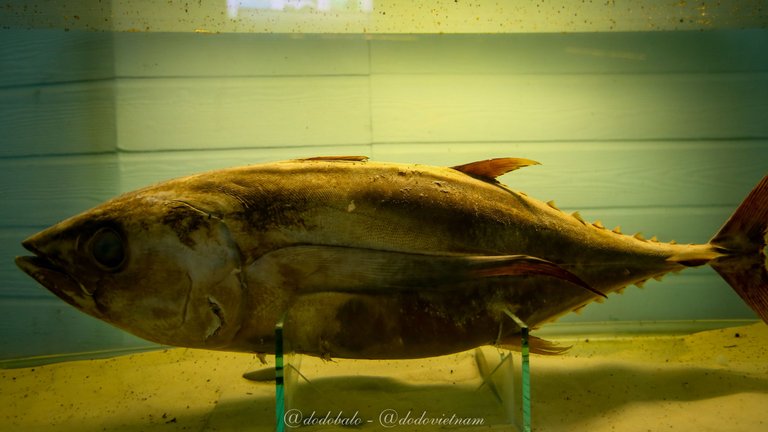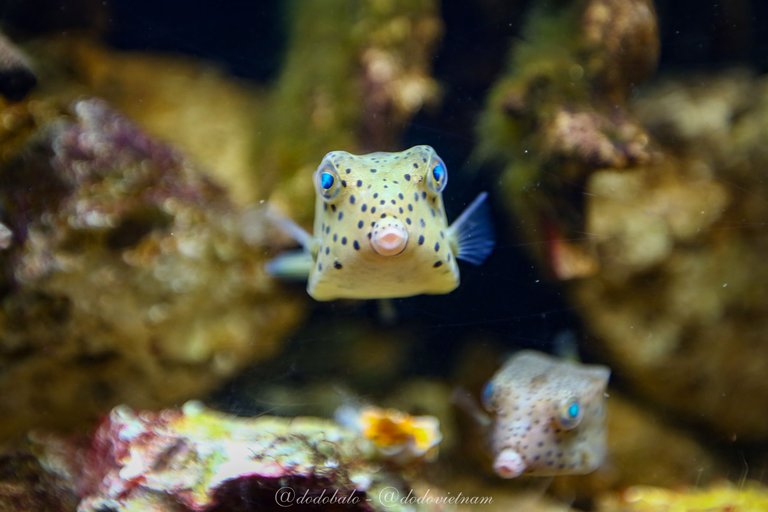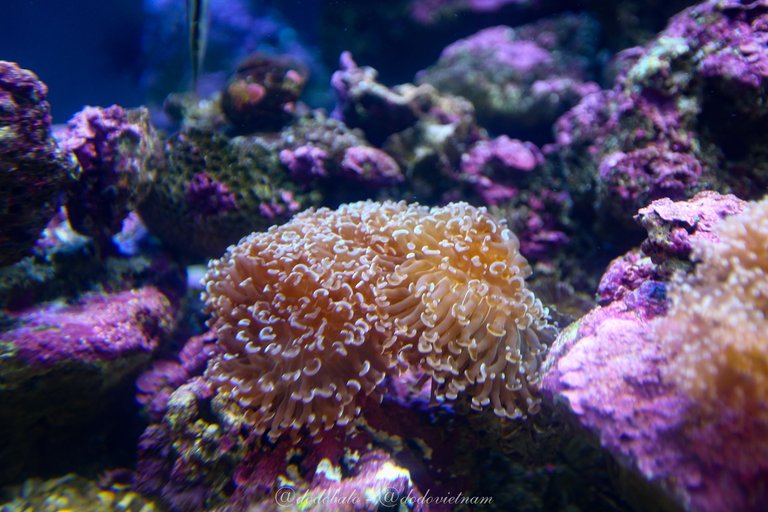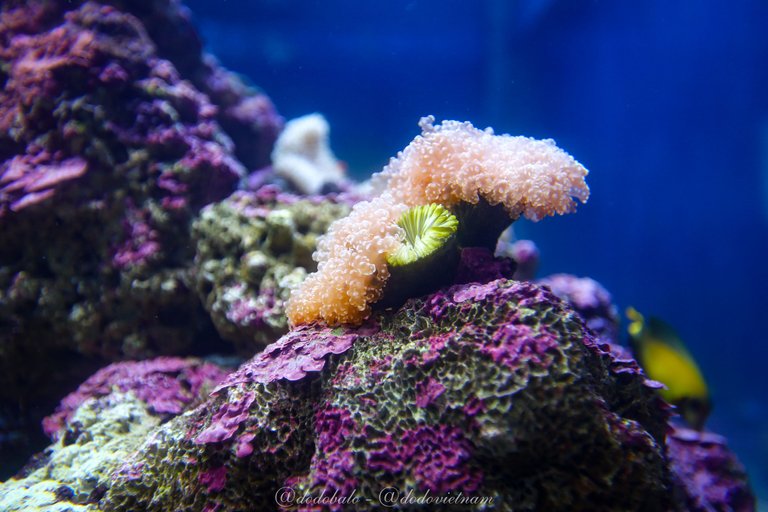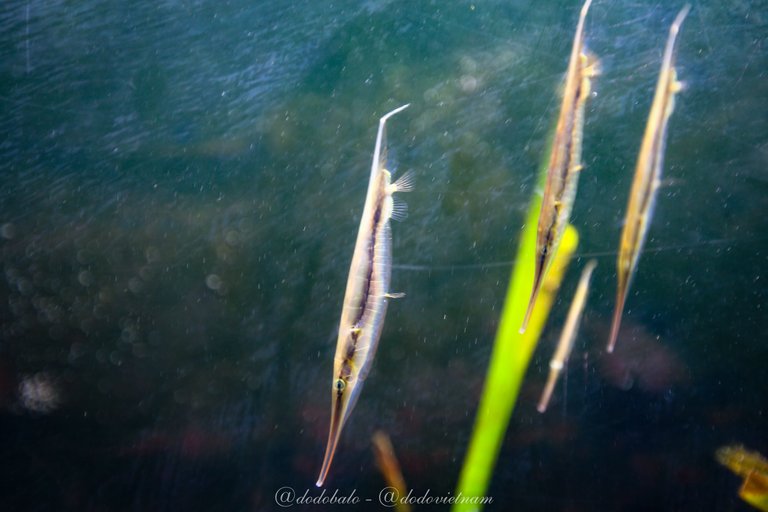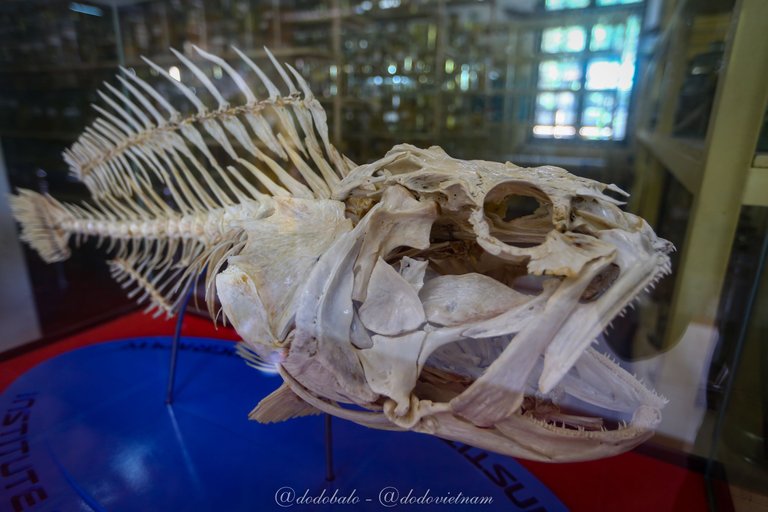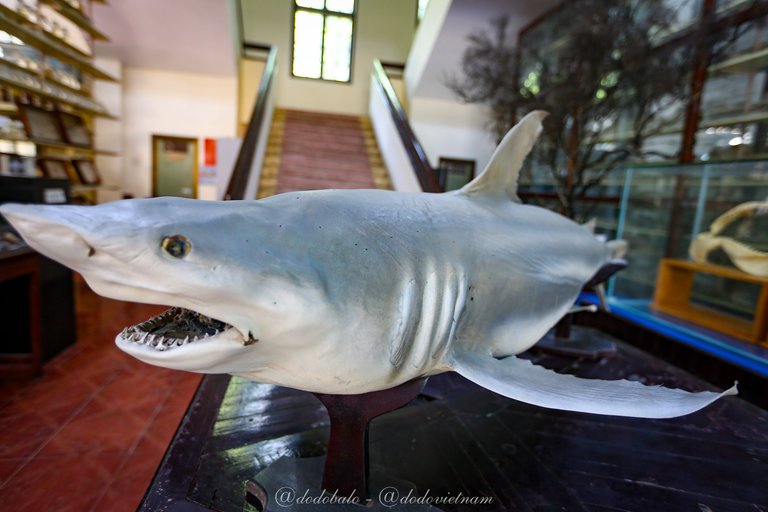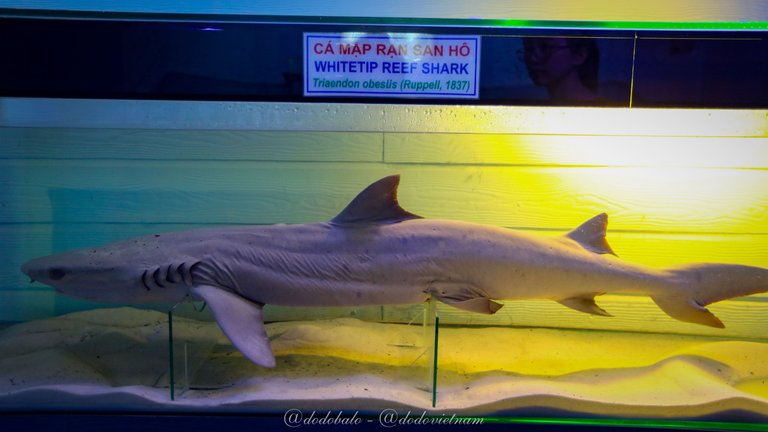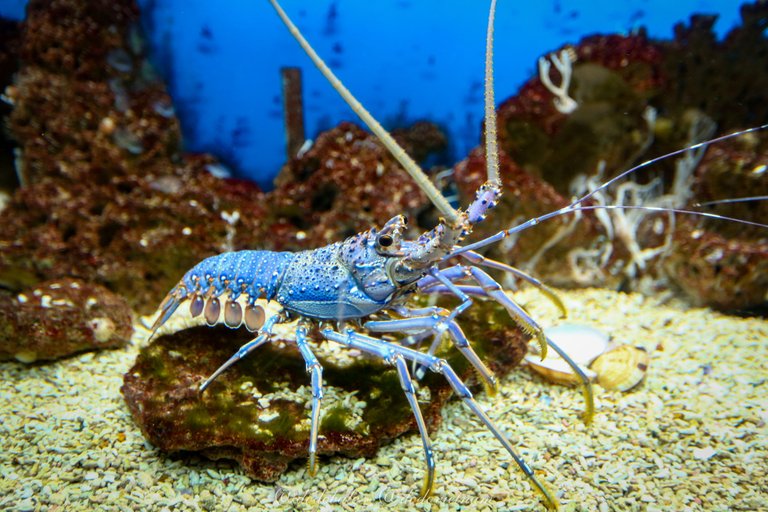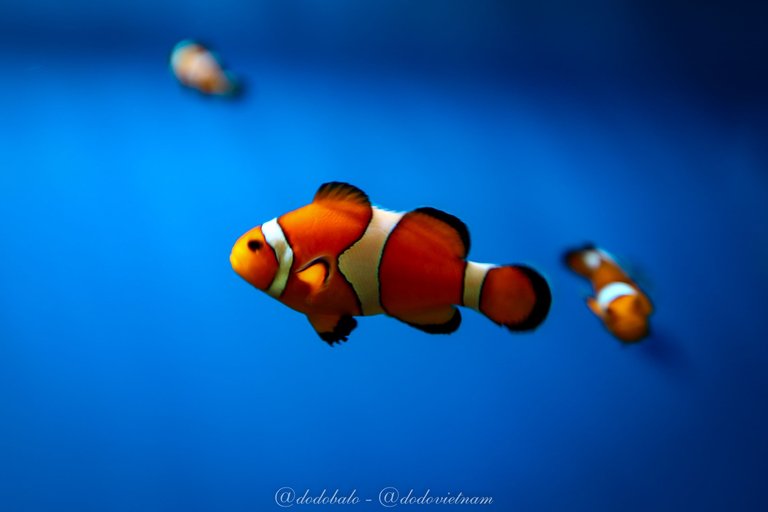 Okay I had a very interesting walk around the Museum of Oceanography. I hope you like it too. Thank you for taking the time to read my post. I look forward to your walk. Have a nice Wednesday!
---
---