Wednesday Walk - Walking On A Pedestrian Bridge
Hello everyone, how are you today?
It's Wednesday again. Like every week, today I am in the habit of going out again, exploring my surroundings and enjoying the outdoors. And different from previous times, today I chose to take a walk at night. And the place I chose is Nguyen Van Troi pedestrian bridge.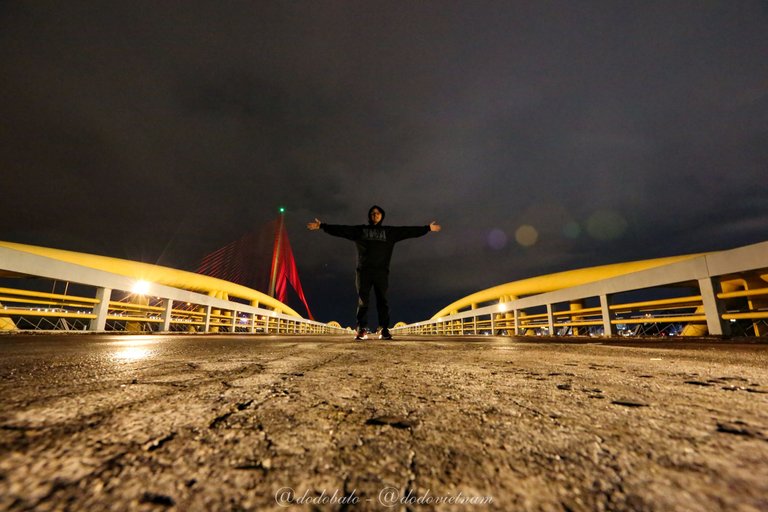 Let me start by introducing Nguyen Van Troi pedestrian bridge a bit. Nguyen Van Troi Bridge was once one of the main bridges spanning the legendary Han River along with the Han River Bridge. But over time to accommodate the city's growth and increased travel demand, the city decided to build larger bridges. And since Tran Thi Ly Bridge was inaugurated right next to it in 2013, Nguyen Van Troi Bridge has turned into a pedestrian bridge.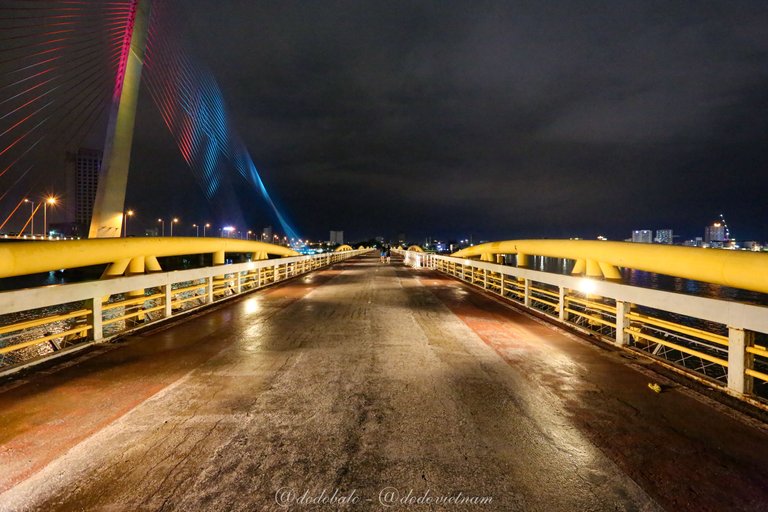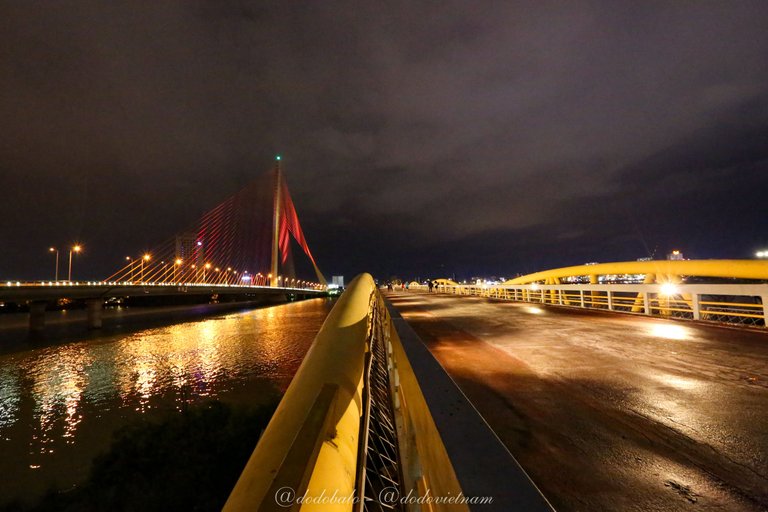 Since then, Nguyen Van Troi pedestrian bridge has become an ideal date spot for people at night, especially for couples. Standing in the middle of the bridge and watching the Han River slowly drift by can also bring romance to them. Or simply, sitting against the bridge, couples can chat all night. From there, we can easily see the shimmering scenery of the city along both banks of the Han River. It's a romantic date spot, isn't it?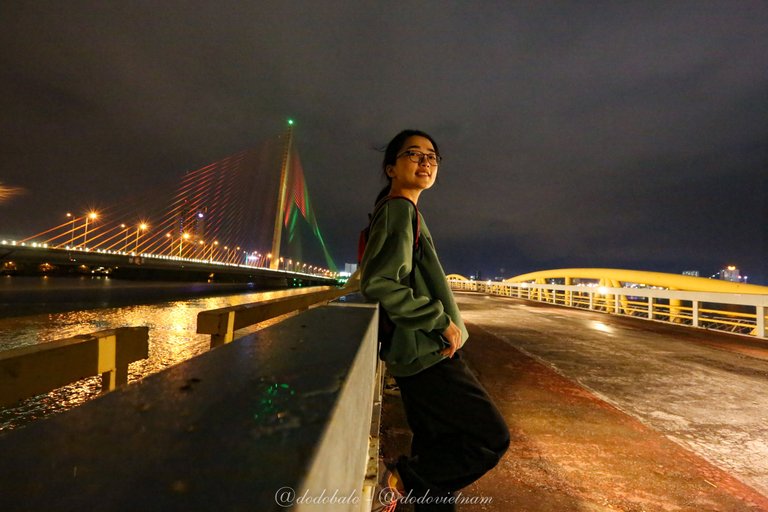 Today, me and my wife also chose to come here to experience this place. Since the bridge is quite far from our house, we went there by motorbike. Parking at the foot of the bridge, we went through the park at the foot of the bridge to get on the bridge. It seems that due to the cold and drizzly weather, the bridge was quite empty when we got there. Haha, actually, we prefer that, because neither my wife nor I like crowded places. We comfortably enjoyed our time on that bridge as if it belonged to us.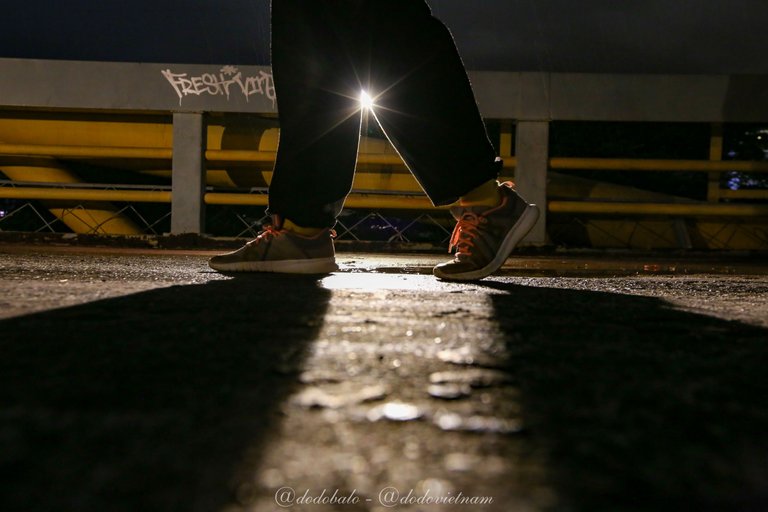 Even though I didn't do my usual long hikes today, I still feel very refreshed. Since it's been raining for most of the week, I haven't gone out much this past week. Instead, I spent most of my time indoors and working. A walk out like this is truly precious. Thanks to the Wednesday Walk community and @tattoodjay for giving me the motivation to go out and explore every Wednesday. Well, you can post to the community on other days of the week. This is just my habit to post on Wednesdays to keep me from being forgetful and lazy.
And more photos from our walk today: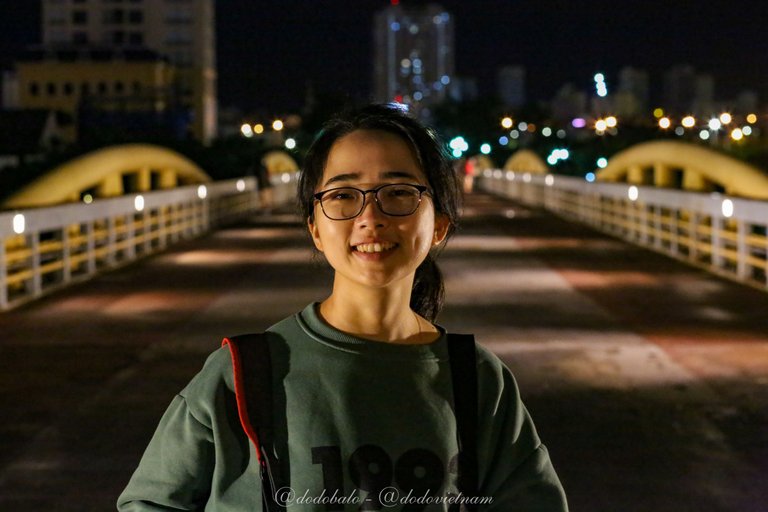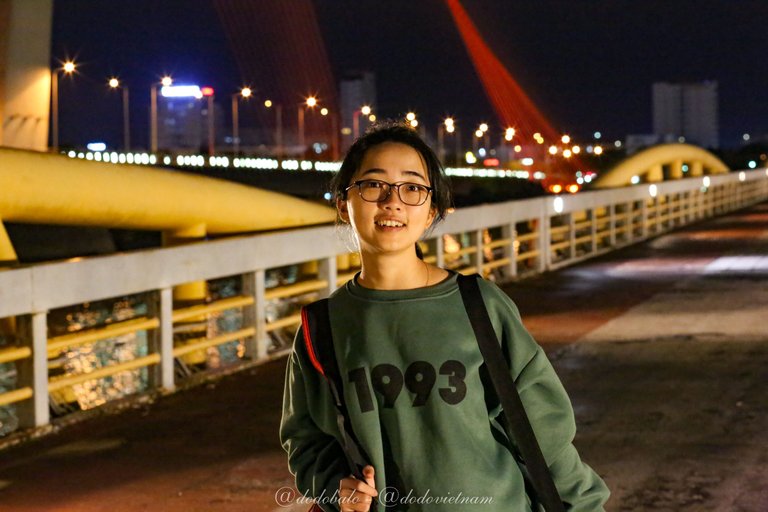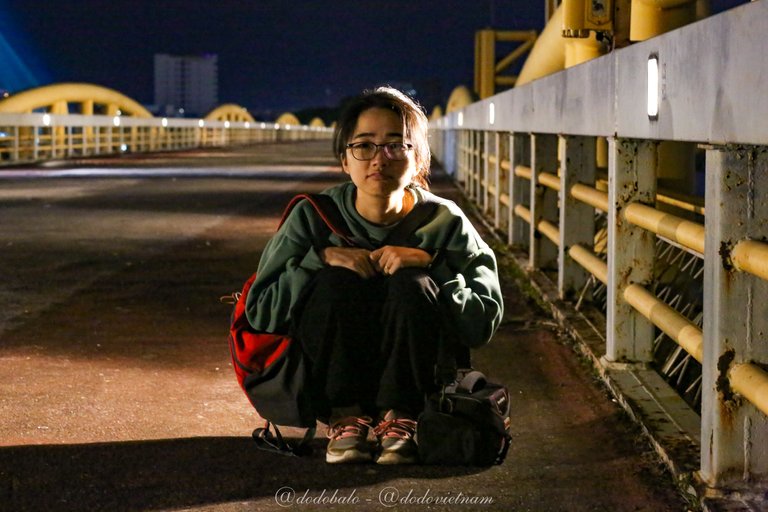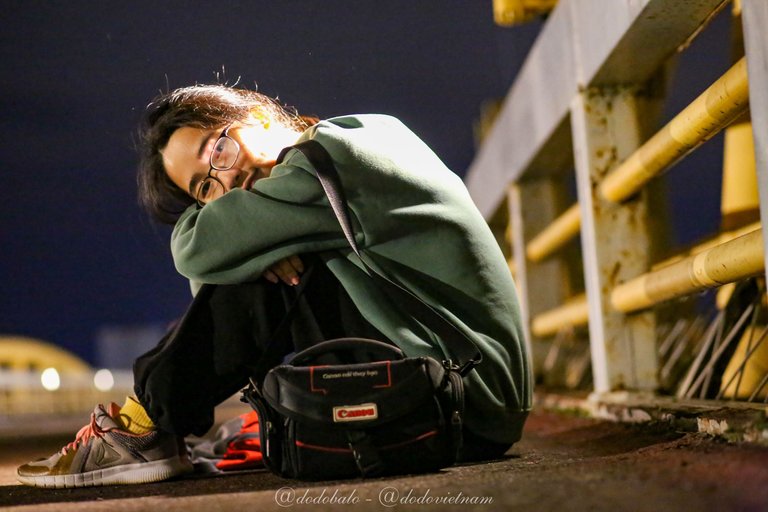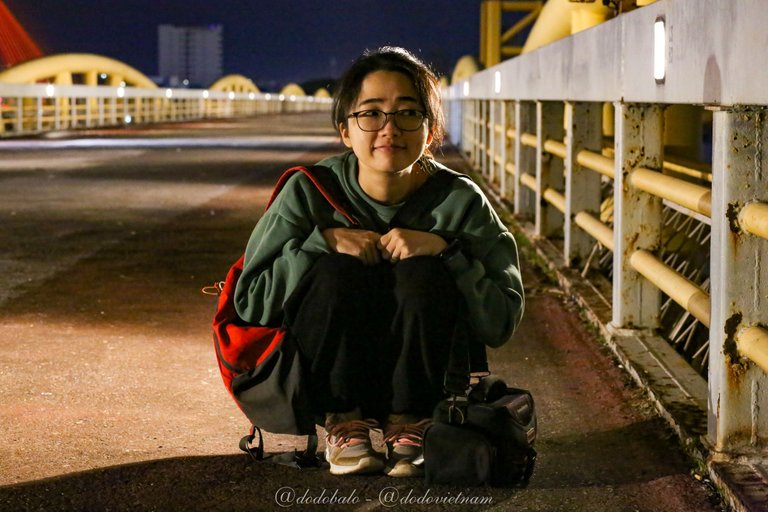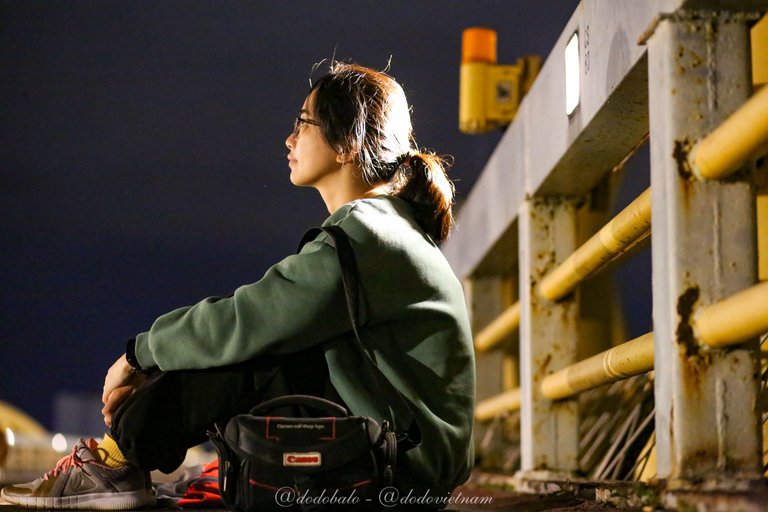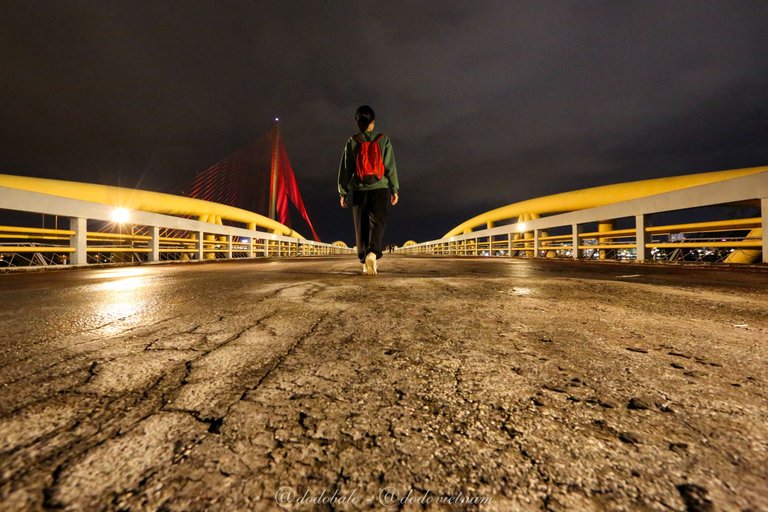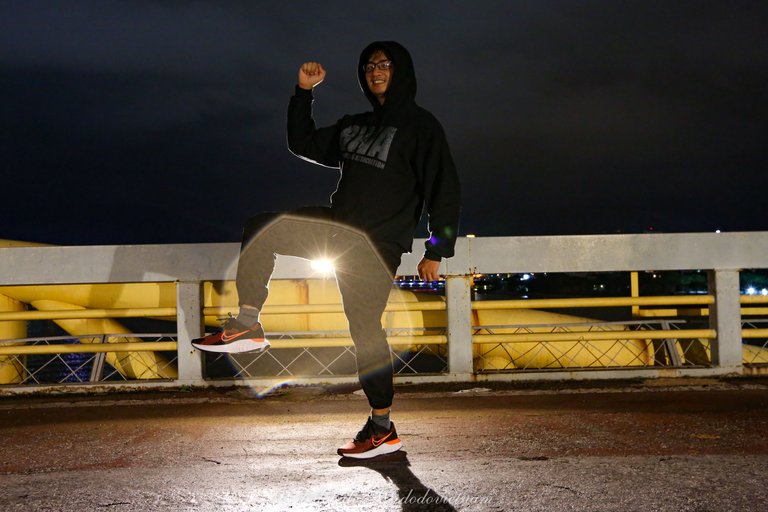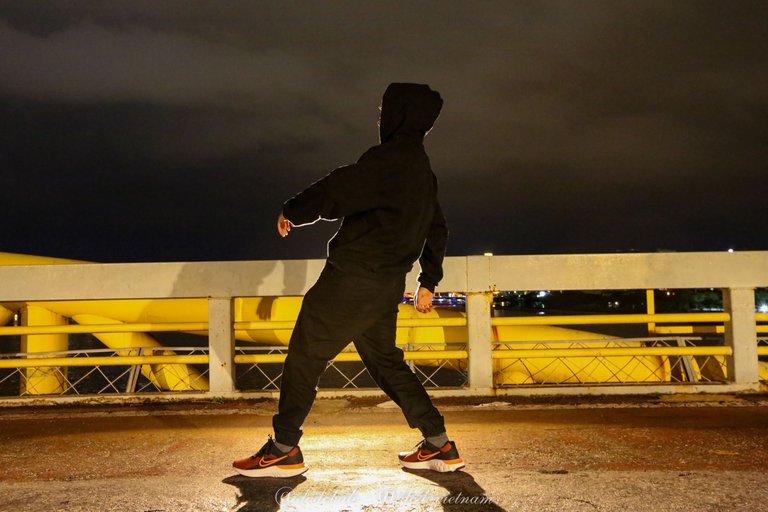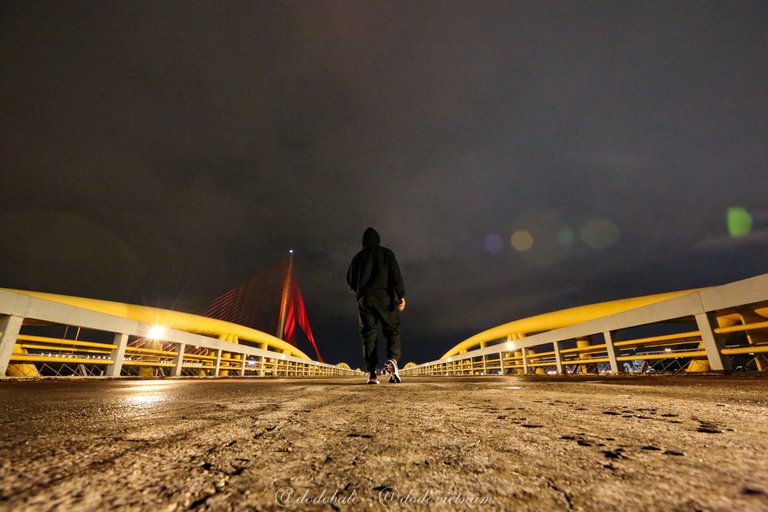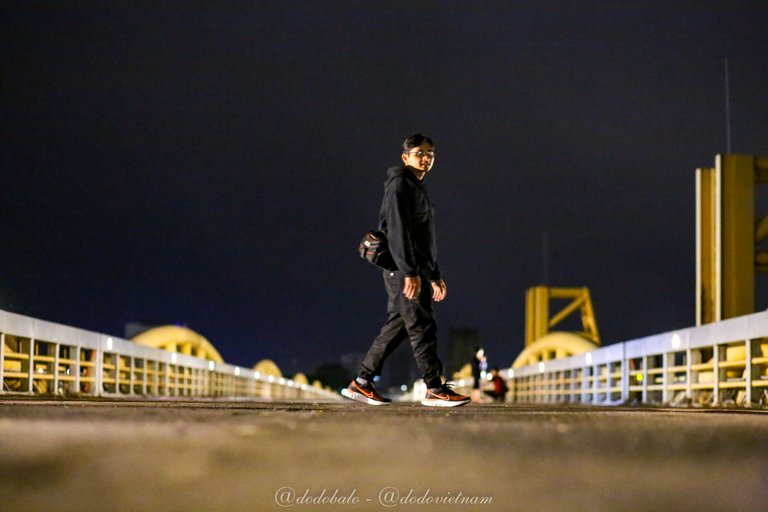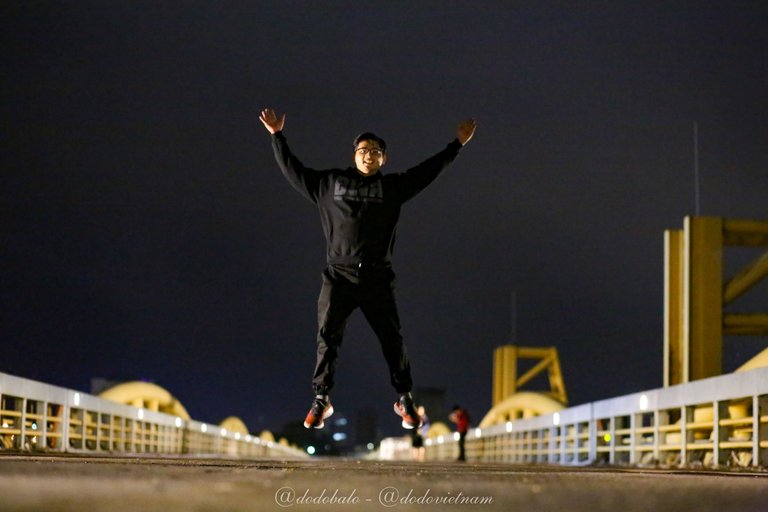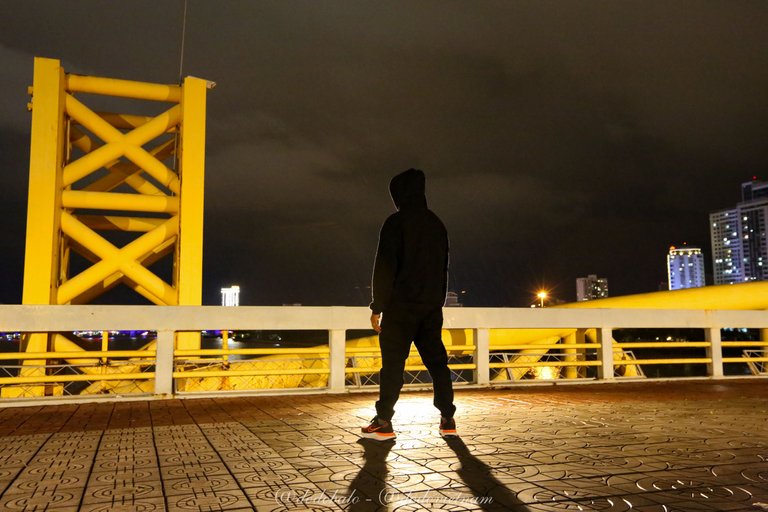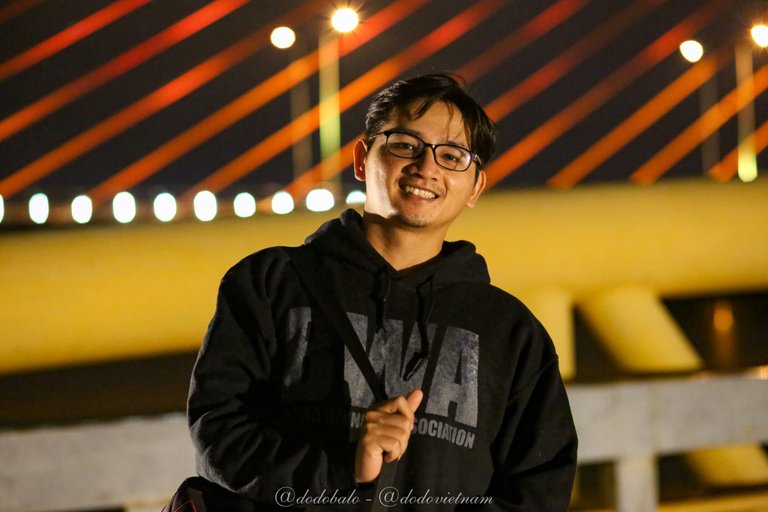 Thank you for taking the time to read my post and I look forward to discovering your walks too!
---
---