Dolly Food Janekiee. Dollyjanekie, no, the food junkie
Pheeeww! Yipps... So I finally have some free time to make a post. My country has been on a total lockdown for the past 4 weeks now. Things hasn't been very nice around me. From one family friends to a cousin, former school mate, inlaws, neighbors. People calling to complain about how uptight things are, "No money for food," please Janifer help me with something to feed my family." Honestly I find it very awkward to be in a situation like this. A time where you have to spend your way into penury to help people around you. For the past 3 weeks, I have had to send cash prize to peeps around me not because I have alot but because my lifestyle has about being there for people that needs me the most. I pray this lockdown ends soon. From news around the world, a global economic meltdown os around the corner as a result pf this pandemic. Some banks are already downsizing there workforce.
Just yesterday, Access bank of Nigeria was reported to sack about 70% of it's workers immediately after the lockdown. Now I wonder what would be the fate of those who are going to lose their jobs as a result. God help us all.
....…...
So I decided to try the ciabatta_ bread with my small electric oven. I couldnt do d long hours proofing o. There is no tym biko.... Unfortunately power holding decided to bring ³/⁴ current today so the oven wasn't as hot as normal. I still got something that resembles it somehow grin
I was impatient and cut it while still very hot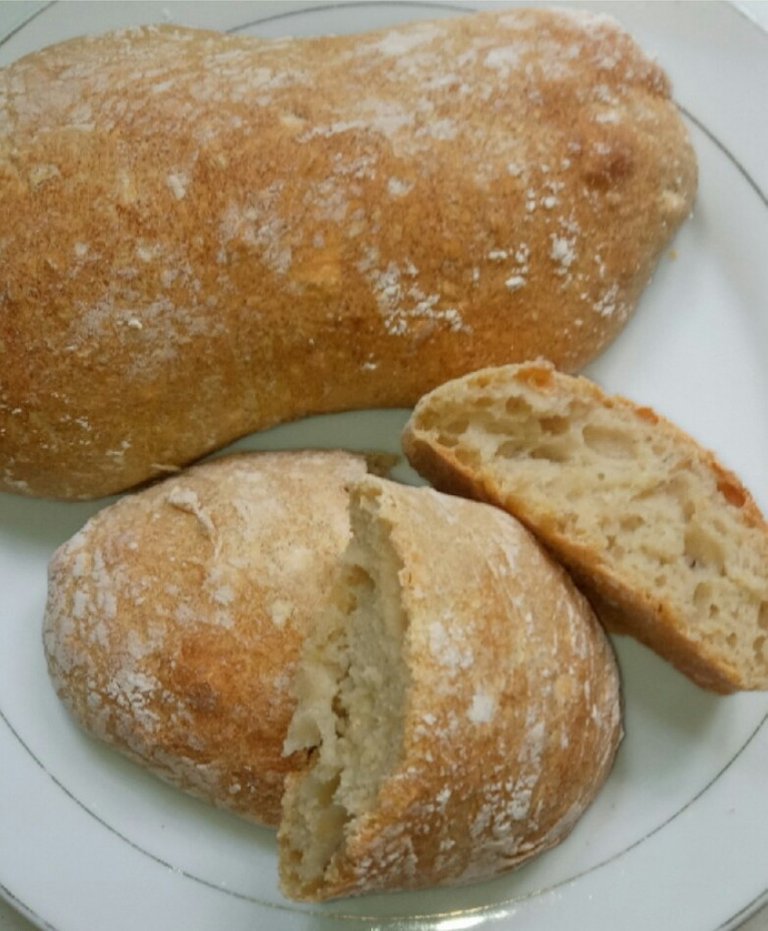 This quarantine period has had me taking a lot of photos of things around me on a daily basis. I have so many of them that I haven't shared on any social media platform just because I don't want to break my personal rule of posting not more than one photo a day. It's not like I even upload something every day. Lol.
Of course, that rule applies here too.
Hope everyone's doing fine though? I believe this would be over soon.
Get on this dalgona coffee trend.
2 tbsp instant espresso or coffee
2 tbsp very hot water
2bsp sugar
1 cup milk of choice
Flavor of choice. I used a pinch of cinnamon and few drops of vanilla essence.
Whisk coffee, sugar and hot water until frothy (stiff peaks). Add your flavors to the milk and top with the whipped coffee. Stir and enjoy. It's delicious. Pictures...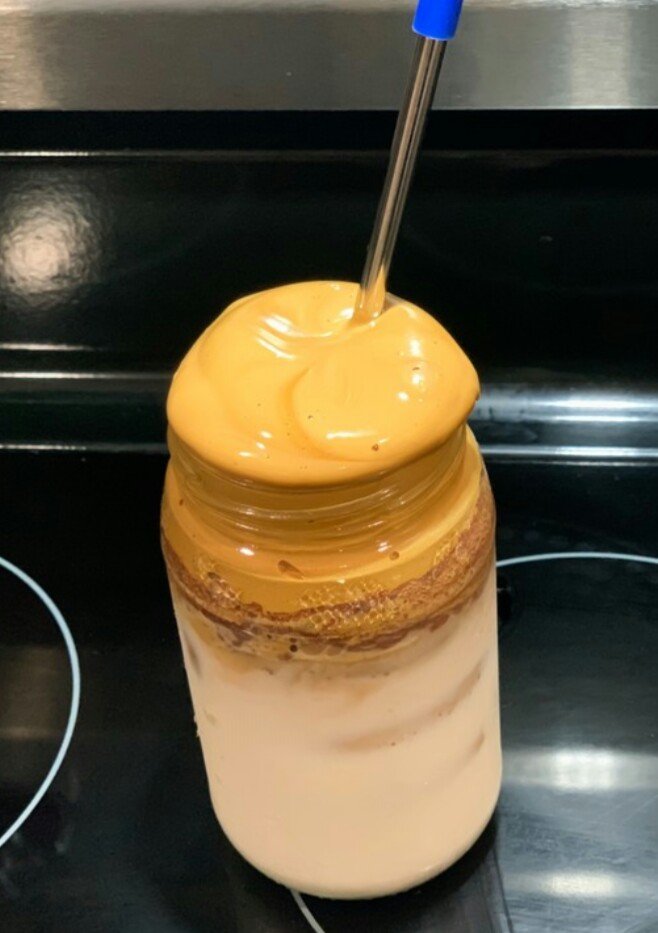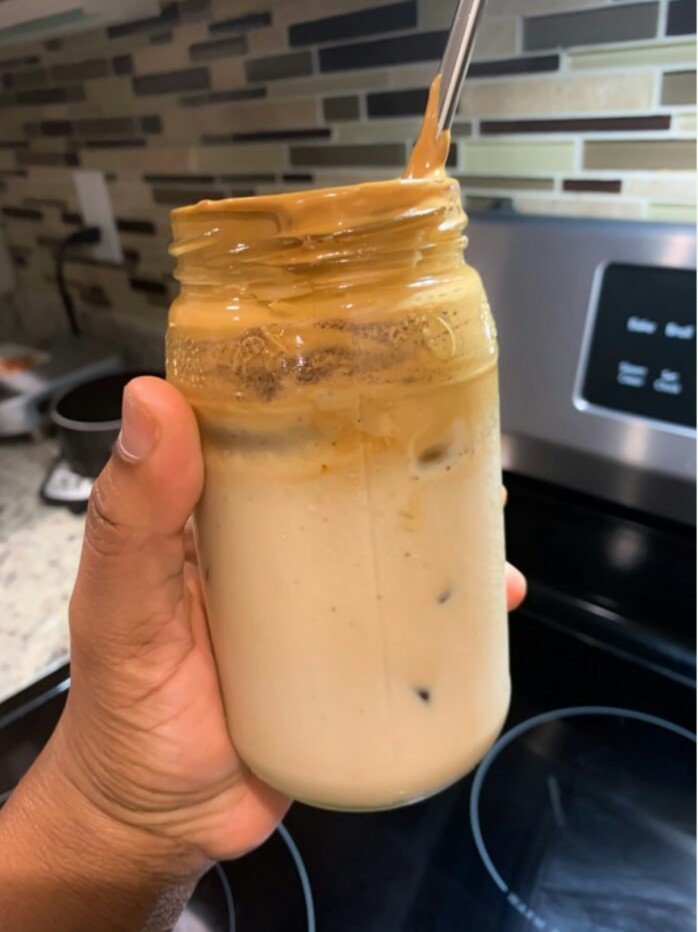 .... I made looks of food delicacy over the past weeks. Pictures on my phone are mindblowing. I have to share a couple #Ulog first before proceeding.. See you in the other posts.
Finally people in FCT can now resume their normal lives starting 4th of may. I hope this is a good step put farward by our govt sha. We dont want the pandemic overwhelming our already dead health sector as a result of this so called "gradual lockdown relaxation."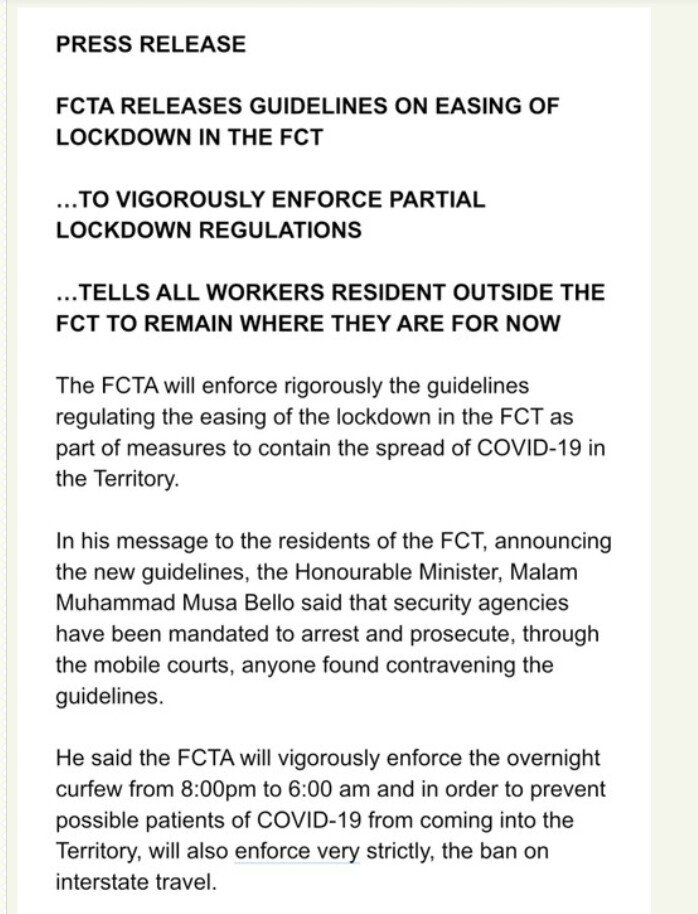 ---
---