Another daily ink and a fog bound walk on our shore: The solace and silence of an Autumnal Sea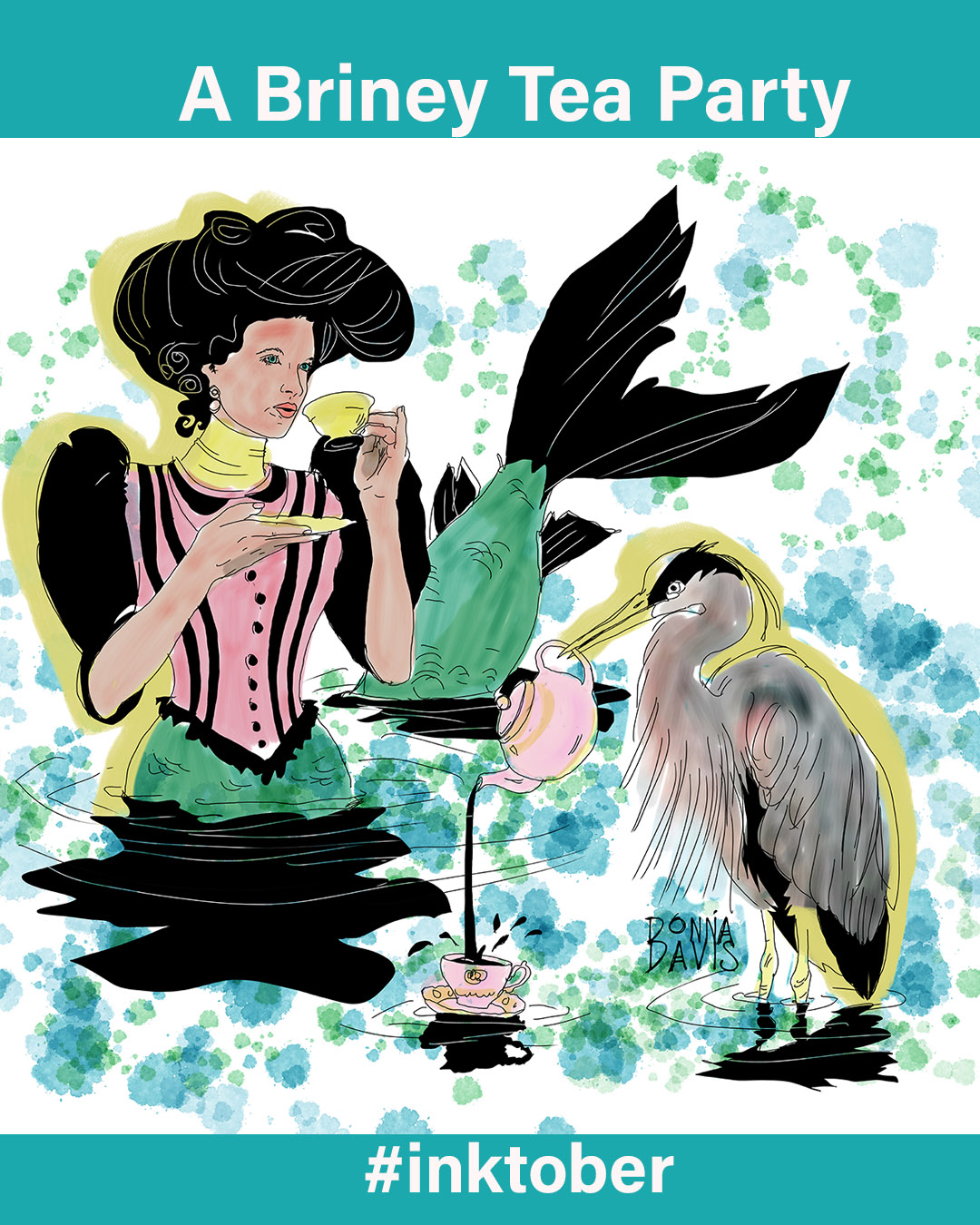 We're on day 12 of #inktober, tho today I share day 11 sticking with my daily posting the previous day's drawing with the current day's vlog on Youtube.
Today I take you, early morning, for my morning beachcomb shore walk.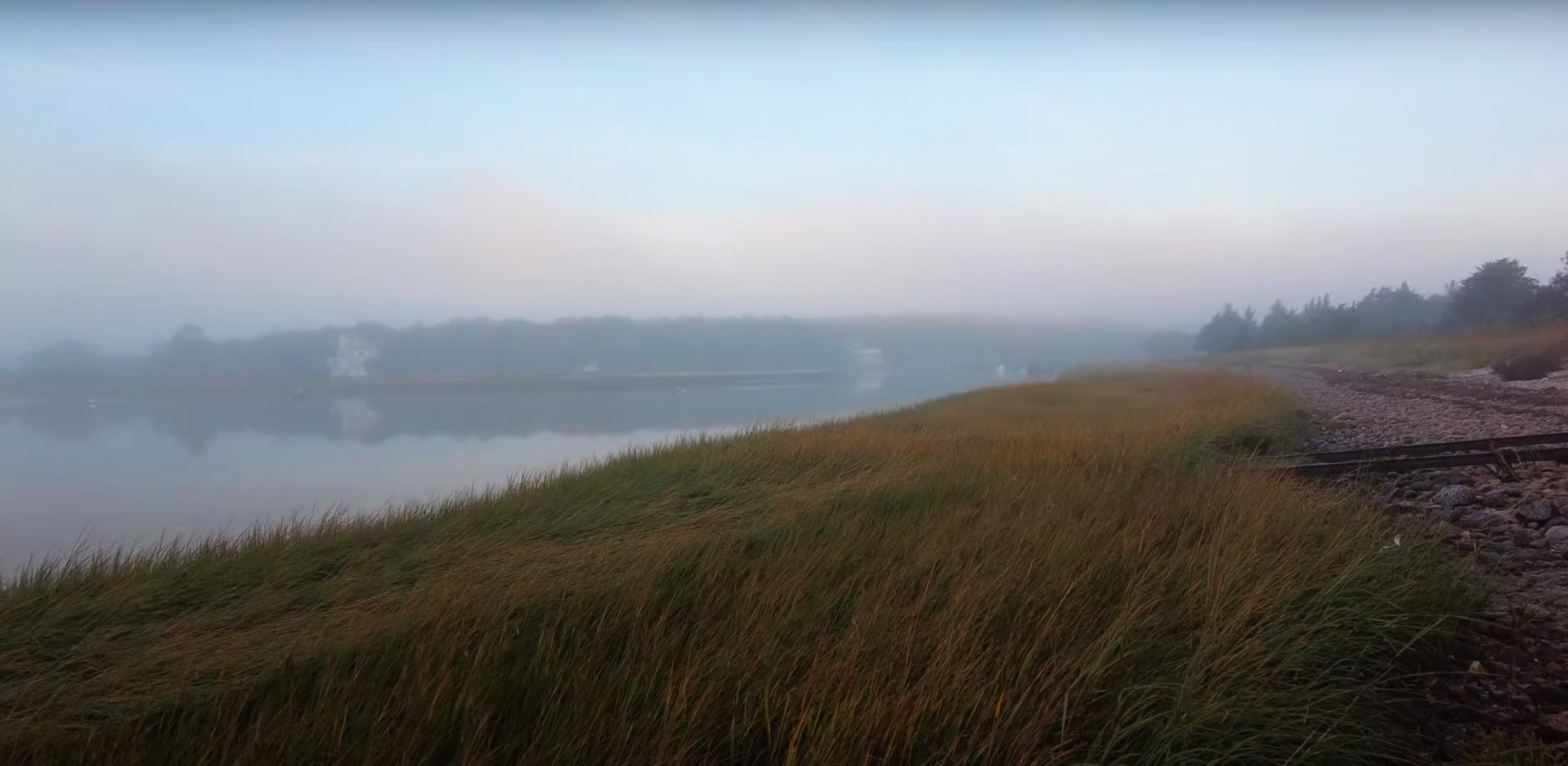 The weather is ever changing here in New England and in one day we might ran the gambit of fog/clear/rain/sun. Today we started with a lovely fog that was slowly clearing as the sun was rising.
The sea grass is beginning it's turn to umbres and ochres. In the distance, the houses were just beginning to appear through the mist, like a lost Avalon. The rusty rail road ties, still running from our old boat house to the sea, no longer carrying family boats, but stoic none the less...waiting for boats that never come.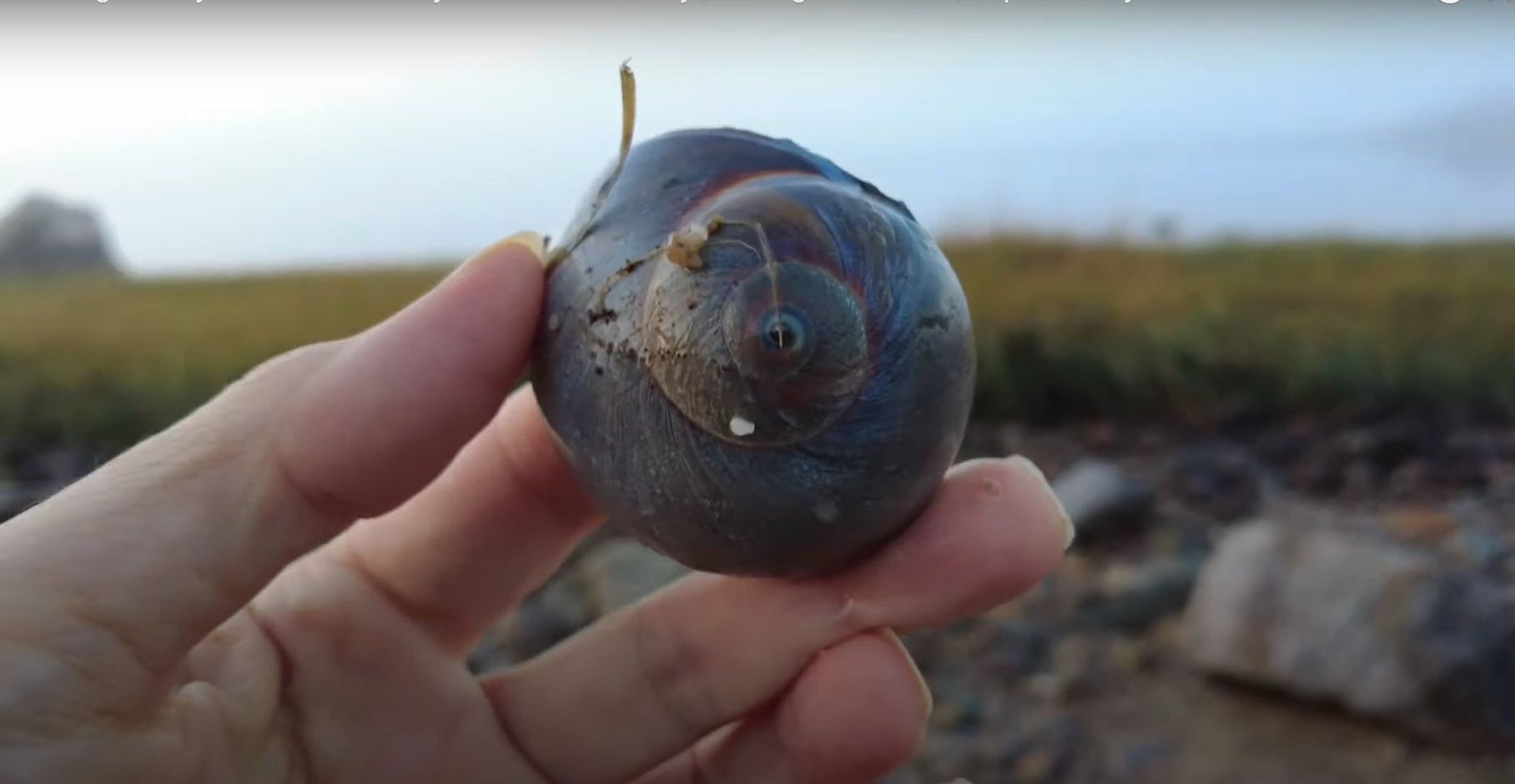 In such days as these I always find treasures. Sometimes they are merely rocks and shells, sometimes I find things from jewelry to a lovely teak post with a new american flag rolled up on it. Today, the spirals of a shell were still like gold to see glisten in the sun pierced fog.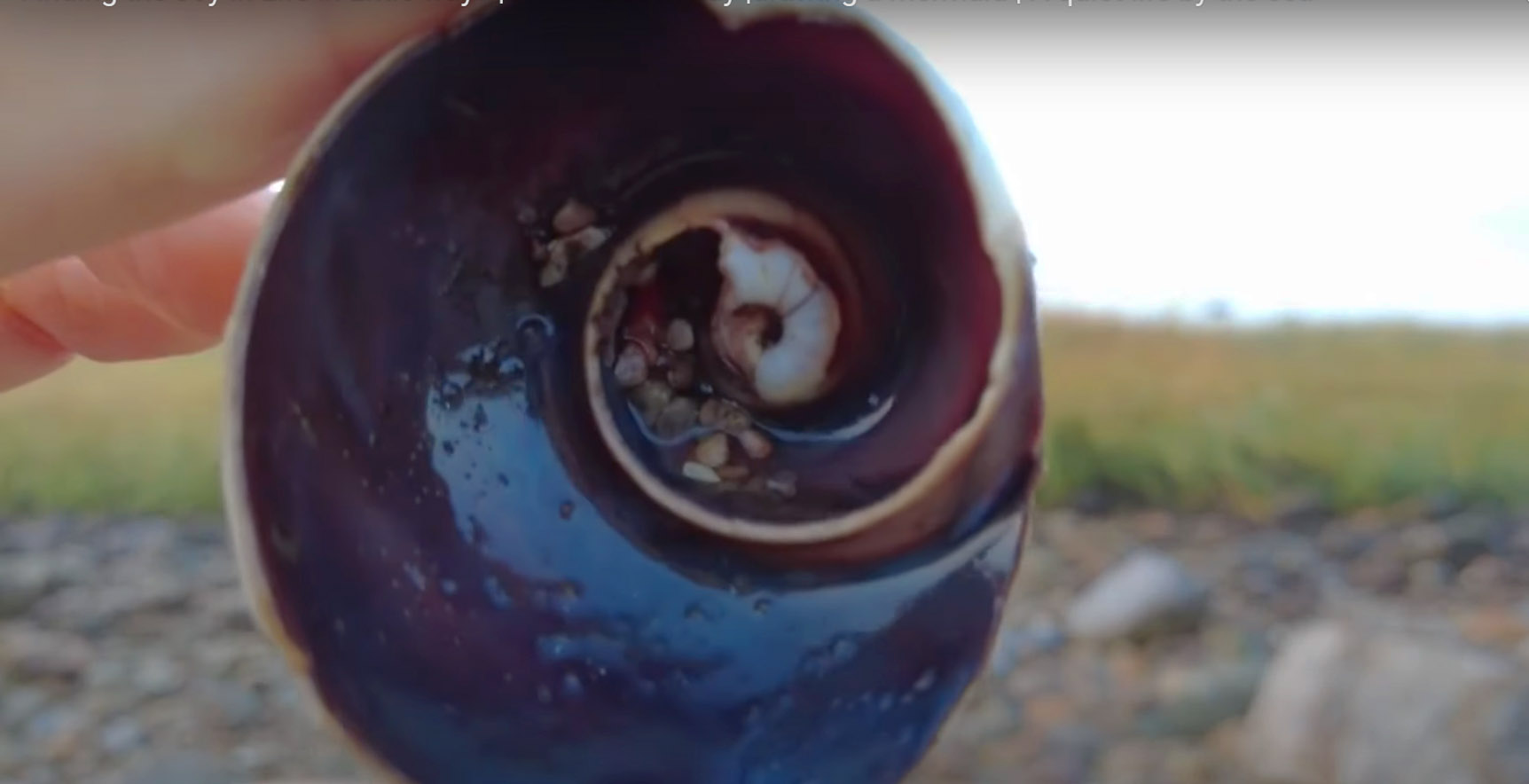 It's insides deep midnight blues and purples cut with the spiral of nature. Treasures not expensive but treasured none the less. And after my beach comb it was back into my studio to work on today's artwork. But let's look at yesterday's ink: Still in the theme of Sea & Tea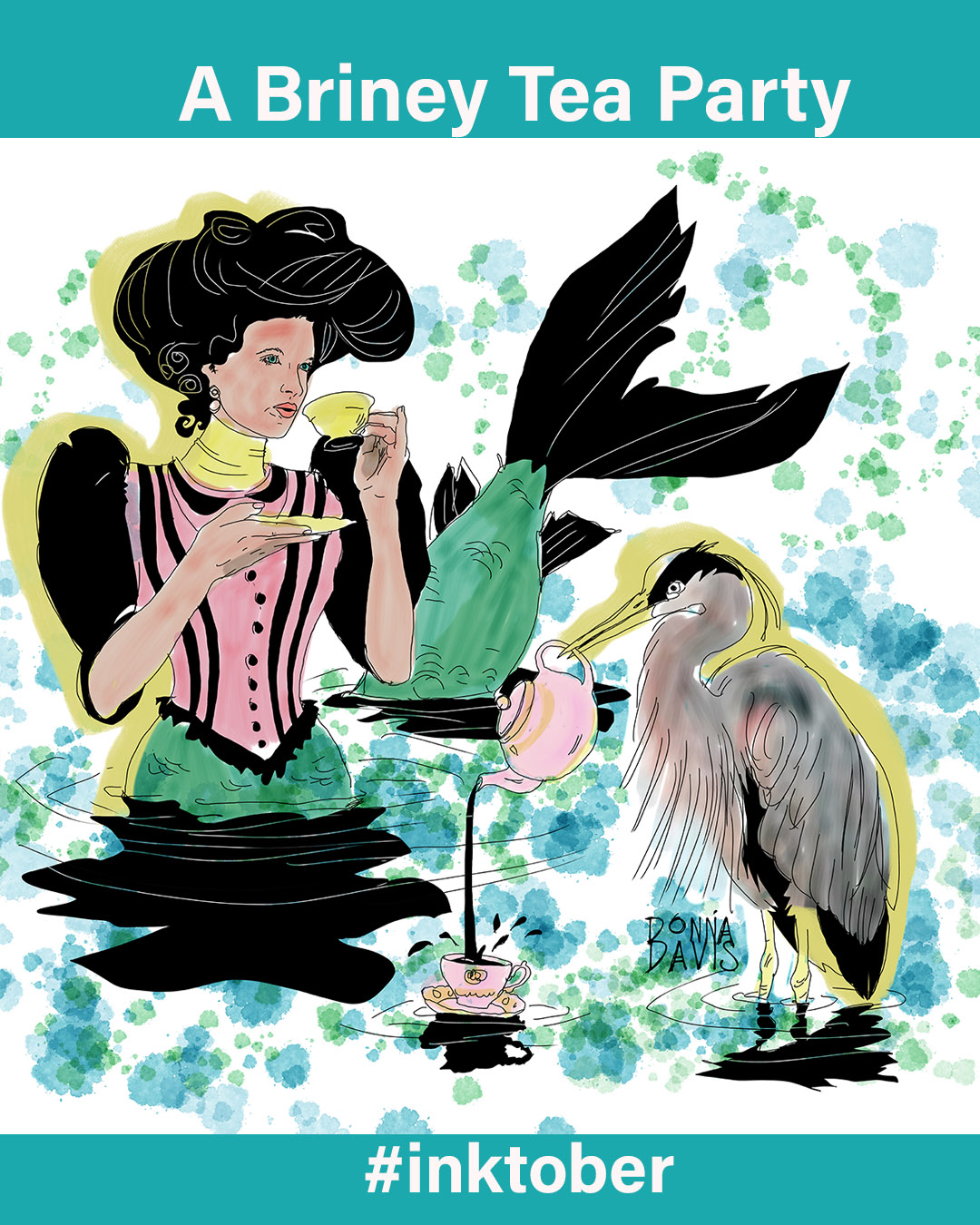 We've an obliging mermaid willing to swim into the shallows so that she might sip a cup of tea with her old chum, the Blue Heron, who is playing mother and pouring out; balancing the tea cups just so on the buoyant sea's surface.
If you like the idea of a foggy beach walk or just to hear an hermit of an artist ramble on about nothing, then please do so in today's vlog. I can't guarantee entertainment, but I can promise lovely views.
And to see my #inktober you can also check out my Instagram: https://www.instagram.com/donnadavisart/
And remember, stay creative!
---
---