Dreaming of Coffee and procrastination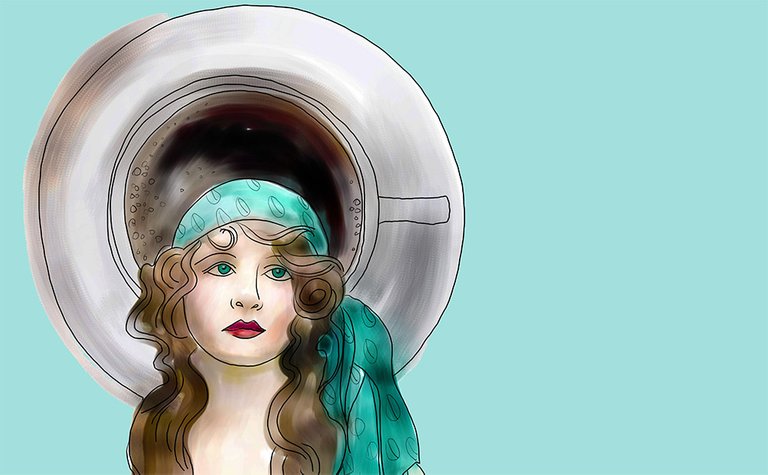 Elinore Dreamt of Coffee
To be fair I'm not 'dreaming of procrastination' so much a I'm participating IN procrastination whilst drinking far too much coffee and tea.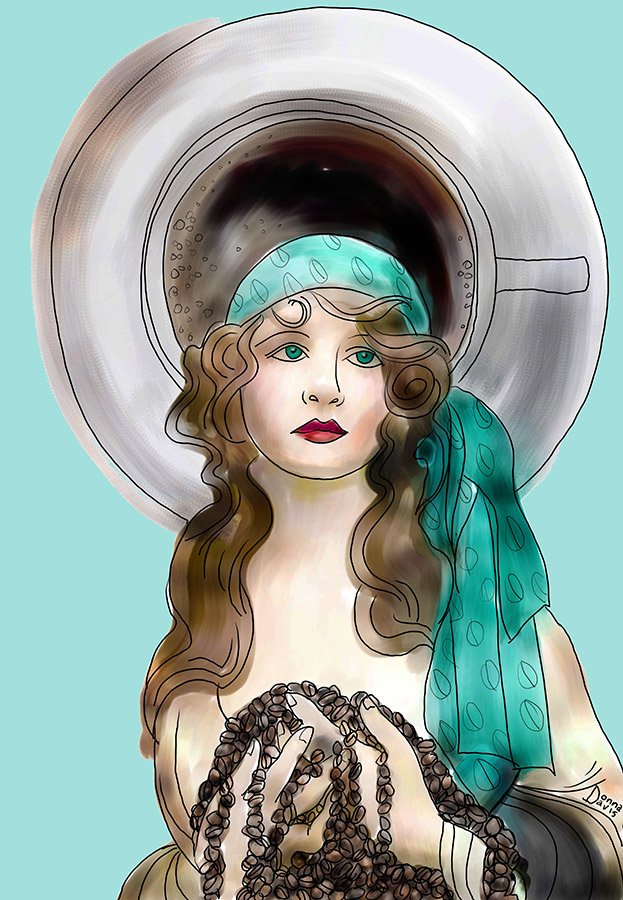 Caffeine seemed so intoxicating she imagined in becoming her cloths and bonnet.
I'm not sure I shared this piece before, but I had done a series of coffee related art. This just struck me today as I was going through things to make a post.
I'd meant to post CLOSE to daily this year, but I've already fallen behind. Though one thing I DO like about Resolutions , is learning from failing at them...It tells me to "Regroup and rethink and move forward but don't scold yourself."
Thus, I'm not scolding but rather rethinking. I'm imganing that if I can promise myself to post at least 3 times a week here on Hive that is a very good goal. Then if I can post More Often I'll be rather chuffed with myself.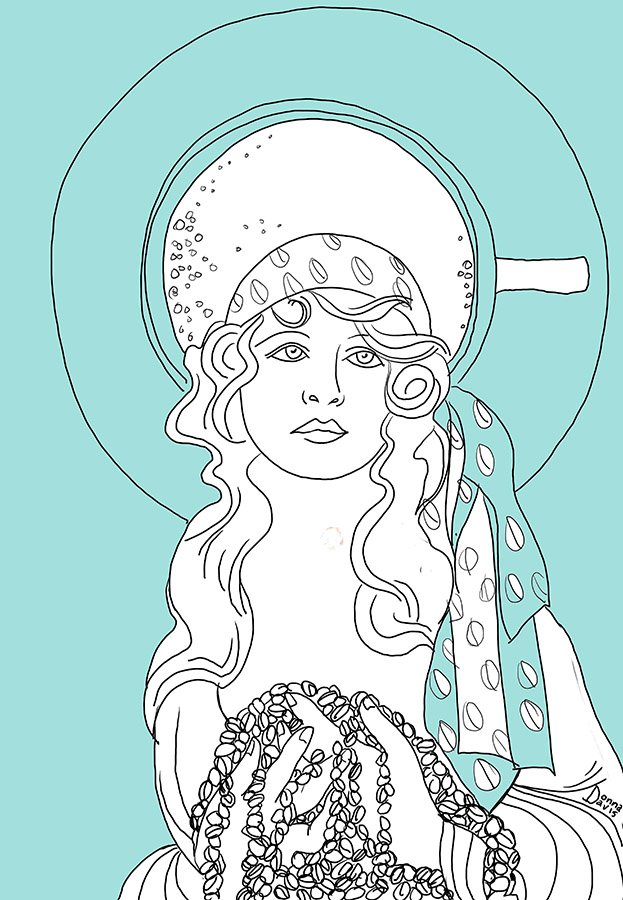 Inked layer after sketch with the base of the colour story.
I think that on the days I've not a new piece to share, that sharing my finished work from the past is beneficial to my own focus for the year, so I hope it's entertaining for you as well.
In many ways, procrastinating for a few days and then faffing about in the studio usually spurs me onward, so here is to hopefully more posts this week (2 more at least to keep my promise to myself) and hopefully some new artwork as well.
How is your year progressing so far? Here we are into week 2 of a new year, do you find yourself hopeful for the rest of 2023?
I hope you find a moment in your day to indulge in your passions and until next post, stay creative!
---
---