My art Challenge to do a new piece for 25 days of #vlogmas-A hedgehog in Wedgwood
I'm going to attempt 25 really short vlogs for my youtube and #3speak and to accompany that I wanted to give myself an art challenge. So, I'm making one of my favourite styles of my art: Animals and Pop colour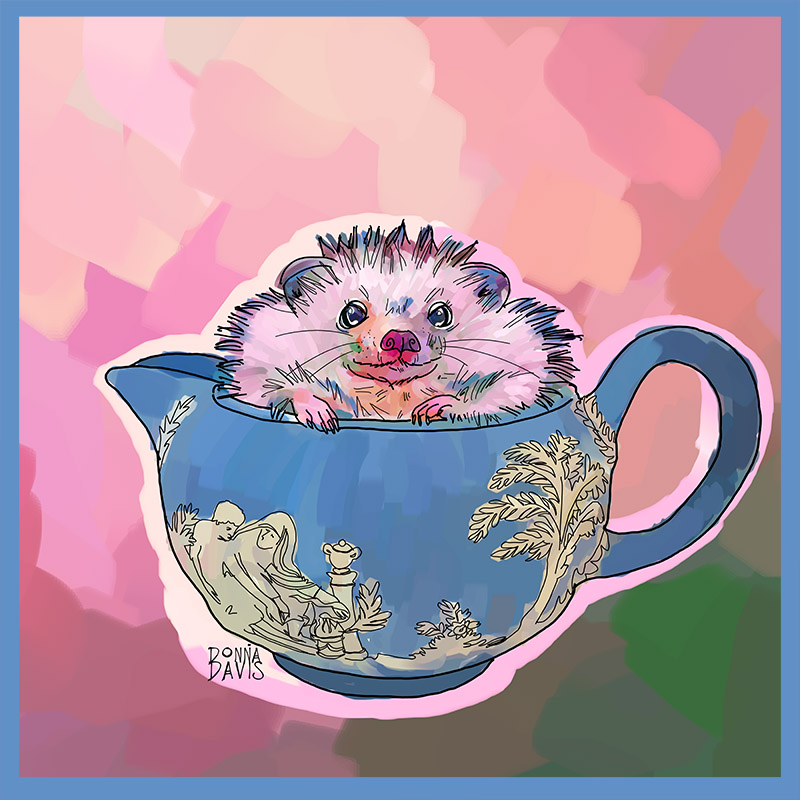 I Love to use animals and objects of housewares or antiques I love. In this case I thought a hedgehog, always an adoarble animal to create, in a Jasperware Wedgwood tea creamer was a good place to start. I Love Jasperware and actually collect both the blue and green in these series, so I didn't have to look far for inspiration.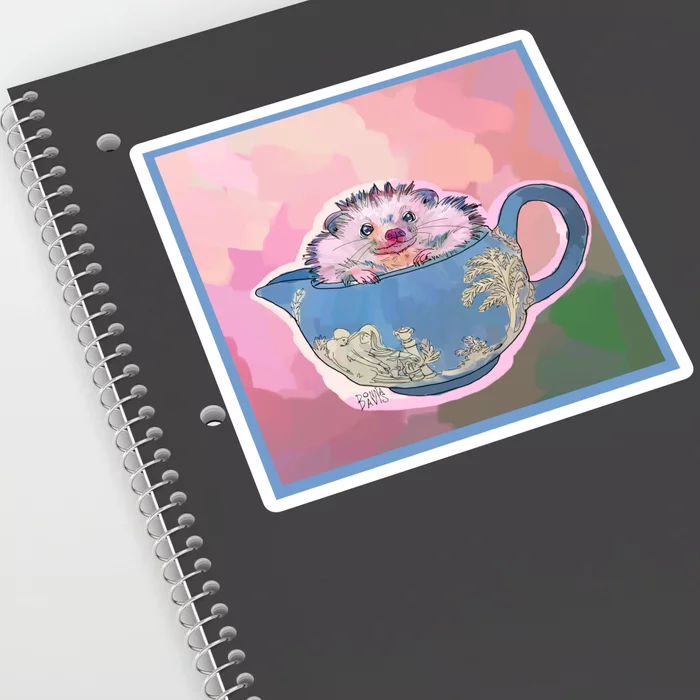 I wanted to make sure, if I'm going to challenge myself with 25 new pieces ,to make sure they are 'graphic design' ready for things such as stickers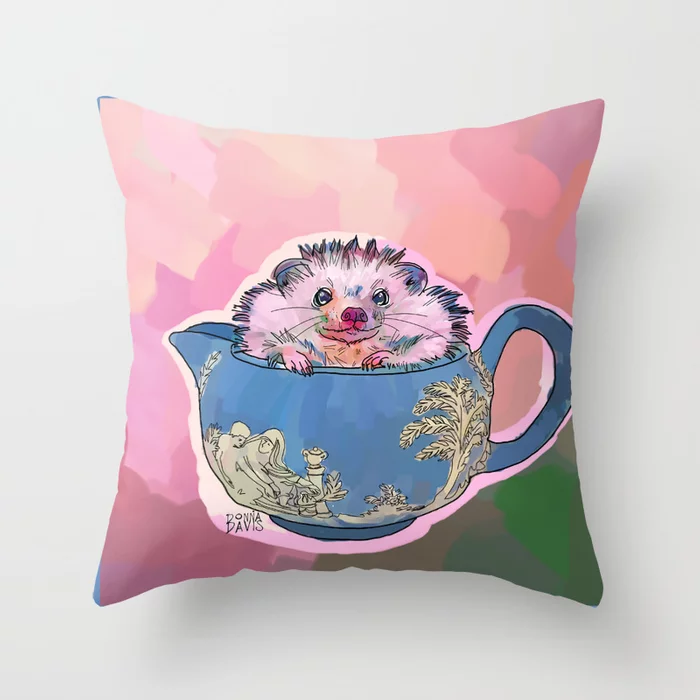 Pillows
Journals/sketchbook and the like.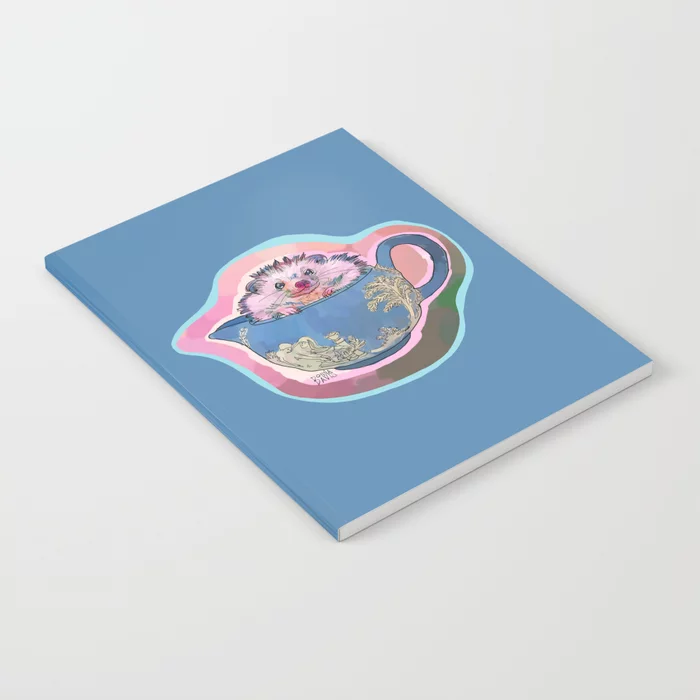 Of course it will be clothes and things like shower curtains and giant wall decals. I love to work in a sort of Pop play on animals and objcets and I Love colour so it's always a fun way to play in that way as well as playing in Graphic design , when the painting is done.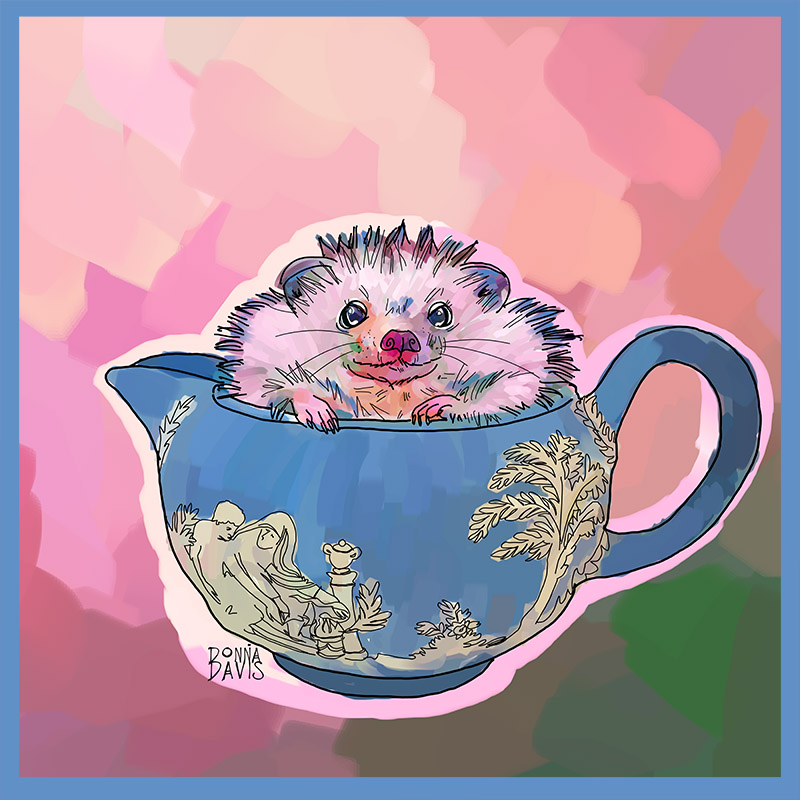 If you like this piece it is available HERE
I hope you enjoyed and let's see what I can get done by Christmas; remember Stay Creative!
IF you'd like to follow my Work Here are some Links:
NFTshowroom
MAKERSPLACE
My Website
My Youtube Channel Vlog
My 3Speak Channel
---
---