My First NFT for sale on NFTShowrooms, finally. Have I done it correctly?

Well, I finally minted my first NFT for the #nftshowroom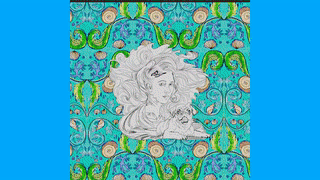 I had to compress the gif as the thumbnail a few times so in the 'preview' it looks SO rough and full of static, I'm hoping that was the right thing to do.
I did notice then when you click through to the actual artwork it shows the piece in proper resolution with the music. Here it is :
https://nftshowroom.com/gallery/donnadavisart_the-pattern-of-life_patterned-dreams
I really wanted to take the various layers and studies I'd made for the larger (and more expensive) piece for Makersplace and make it into a new original piece for the showrooms. I was able to keep my original sketch, which has hair quite different from the final piece on makersplace, and really play with POP art colours.
here is the sketch when I was playing with colour early on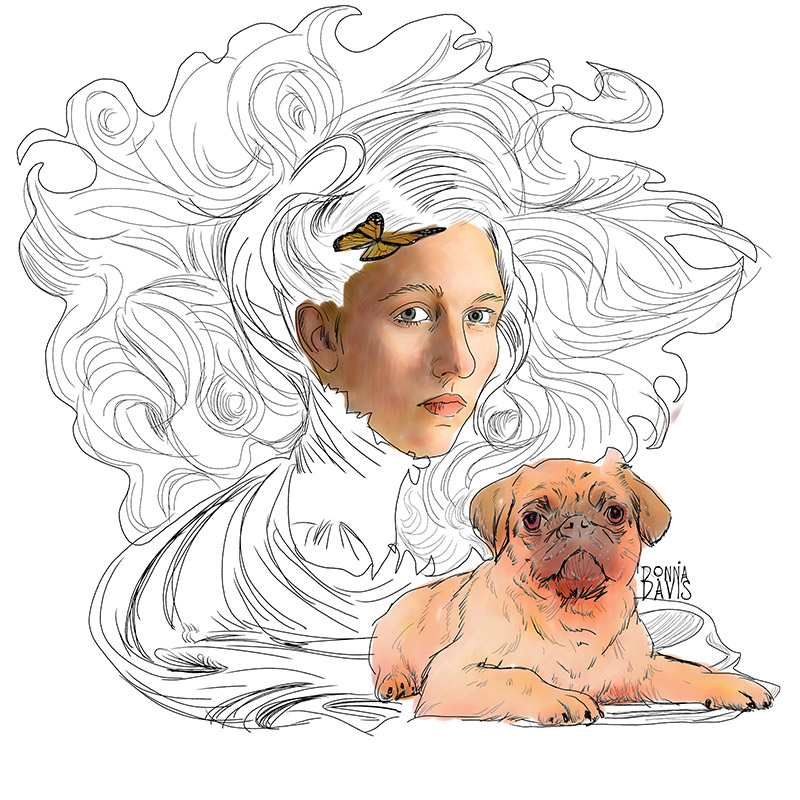 I wanted to keep the butterfly animation theme as I had done there, but in a different vein and I loved using my original rough sketch I made on our beach one afternoon into the pattern.
I'm going to be making a few in this Series, I'm calling The Pattern of Life as I really love to play with pattern and colour when using figures (be they human , animal, or both)
I have no idea on pricing here. I know the prices are much lower than on Makersplace and on Superrare, as it is also in hive, so I've no idea if I've priced them accordingly and I thought a series of 10 would be fun, however, for fun, I've decided to hold one back from the 10 (so the 10th one) so that if for any reason all 9 sold (wouldn't that be nice) It'd be fun to auction the last one off, mainly as I want to see what it's like having it as an auction.
Really I'm very happy to be on there and want to use it as a fun place to play with my art in new ways and to happily share it with this wondeful community. I'm also excited to collect as well and have already purchased a wonderful piece of @juliakponsford as well as @castleberry and I'm going to have a fun browse again today for more wonderful art.
It's all a lark and I'm excited to make a few pieces in this series and to collect up. It's so nice to have some happy and good things in this Brave New World we are now all living in :)
Thank you again all who have helped me and in the discord as well, we really do have a great community here.
I hope you all have a wondeful day and remember , stay creative!
IF you'd like to follow my Work Here are some Links:
NFTshowroom
MAKERSPLACE
My Website
My Youtube Channel Vlog
---
---