The Prayer-An Original Painting on Makers Place
This piece "The Prayer" was made during my early Steemit days.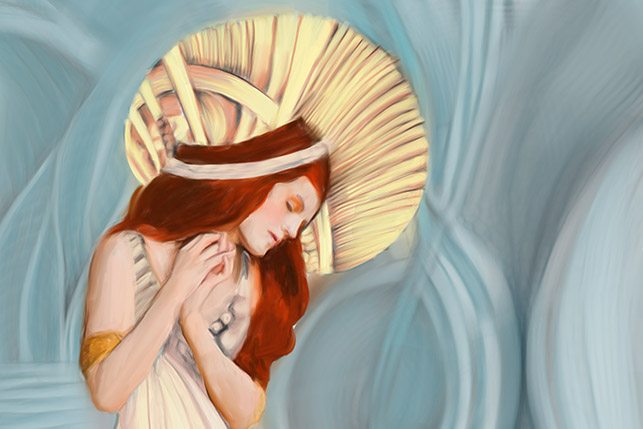 The joy of this piece, much as my Singularity pieces I shared, was inspired by other artists in an early Steemit Art Challenge. I can't recall the actual title of the challenge, nor even what group sponsored it, but we were given some photo art of close up of glassware to 'riff on' to make our own art.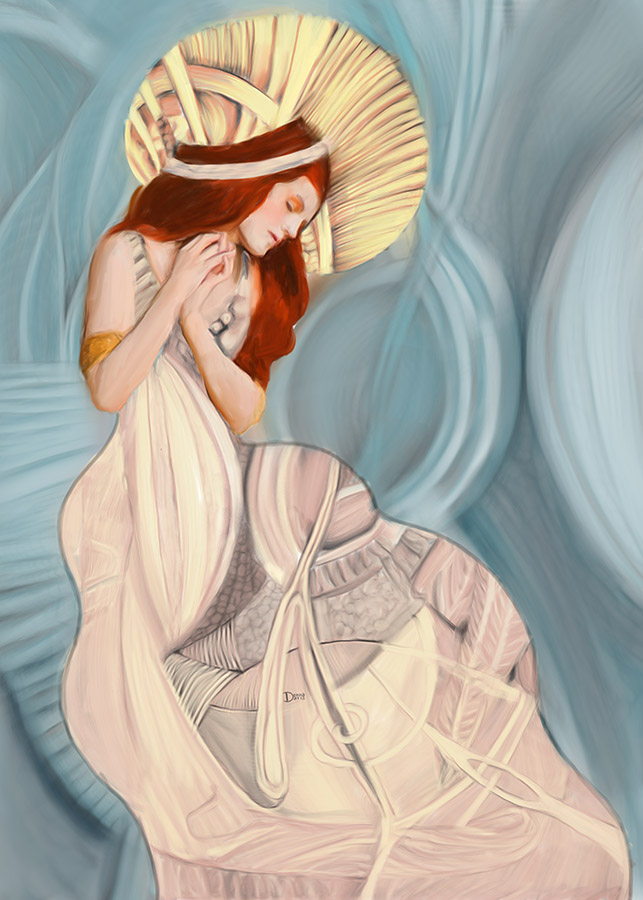 Of course taking it in my own direction and my own style, I had to do a figure and I love to 'trap' my characters in pattern so it really was a mix made in heaven. As i really love oils and pastels I worked in that vein.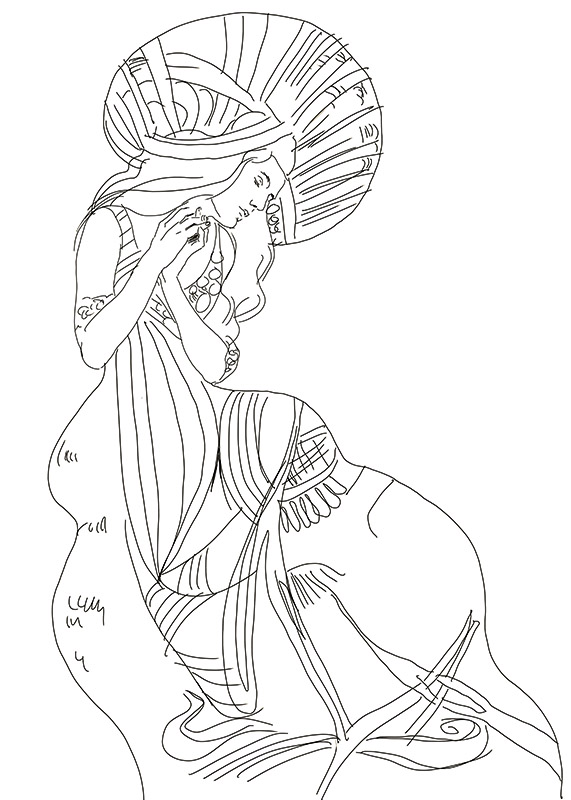 This was one of the many ink layers I made over pencil sketches as I try to define what will be the dominant lines once it goes to paint and colour.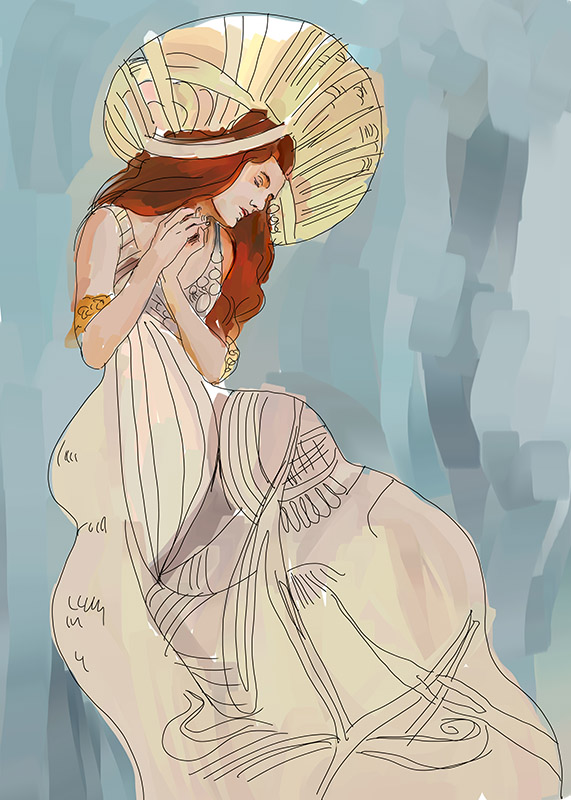 Then I LOVE to play with colour palette in oil pastels (here digitally) to find the tone and hues. To me, colour is always another 'character' in my artwork. I wanted to keep it more pastel for me to allow the patterns to sing.
This piece was then used as a small run in Makersplace which I have sold (I think there are 4 remaining) If you'd like to check it out there My Makersplace is Here
I hope you enjoyed my work I shared today and remember to Stay Creative!
IF you'd like to follow my Work Here are some Links:
NFTshowroom
MAKERSPLACE
My Website
My Youtube Channel Vlog
My 3Speak Channel
---
---