Doctor Strange, Plagiarism, Time Stone
Every new user who join hive, have basically two golden rules to follow-
SECURE YOUR GOD DAMM KEYS, NO ONE CAN RECOVER THEM FOR YOU.

DON'T EVEN THINK, I MEAN IT DON'T EVEN THINK OF EVER STEALING ANY OTHER PERSON WORK.
There are many other rules which are more like etiquette and less like hard drawn line they can be ignored if overboard ed a little overdoing them is frowned upon. Like not spam multiple posts in a day they are tend to piss rather then help.
---
First part was easy to do as I was driven by drive to earn as much one human human being can, it becomes absolutely a moot point if I can't keep it safe right?
Now the the plagiarism part was a tough beat for me not because I can not thinks to write about. The thing is yours truly does not posses good photography or for that manner my looks are not exactly the prince charming kind, so I prefer to keep my identity hidden behind someone else's face. As a general rule which I have been following ever since I ditched Facebook like 4-5 years back and once the picture is placed it should stick on there for atleast a few years.

Source
Over on hive I want Doctor Strange(Benedict Cumberbatch) to be my face well I am nobody but still somebody should represent me. Although it is certain that I am not a doctor may be a little bit strange but sure as hell no body would consider me as the Doctor Strange. Cause I swear to the goods if time stone would have been with me even for a minute world would be a different place(for starters I would have landed in hive a bit earlier I know you guys would not believe this but worth a shot right)
I drop the idea that I should be using Dr. Strange as my Profile picture cause nobody else seems to be using movie characters or other popular celebrity over here, although I am sure that they wouldn't mind it it is like free publicity for them but I made peace with the fact and went ahead in search for the best possible profile picture that I can find which matches cockiness and genius of the Strange. It is better to live in relief rather than been stuck with a fear of getting a constant wack at my head.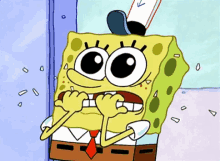 @
Source
I went ahead and use this little kid for my display I mean he sure as hell looks like he could be as bossy as some can be for his age, I mean look at the way he holds up his hat. It is a possibility that he might give Cumberbatch a run for his money.
---
This was supposed to be all in this post but while writing it the whole time stone thing stick to me. I added this in the latter part of the post. Okay you added a stupid question so what.
Well it gave this post a broader a context a point to engage with the people. So, the goal should be start just take an idea right about it. That might eventually broaden up in such a manner that you can't even imagine. Maybe your first post wont be loved by people but it would give you an approach eventually channel that energy to improve bit by bit.
---
Time stone for you

Source
Since I can't wield the time stone, it waits for you to pick it make the choice to rewrite the history. but do let me know in the comments what do you intend to change.
That better not be that I wished never would have read this post.
---
---