Meet the beautiful bear of the Andes. An endangered species. Let's help save them! ENG-ESP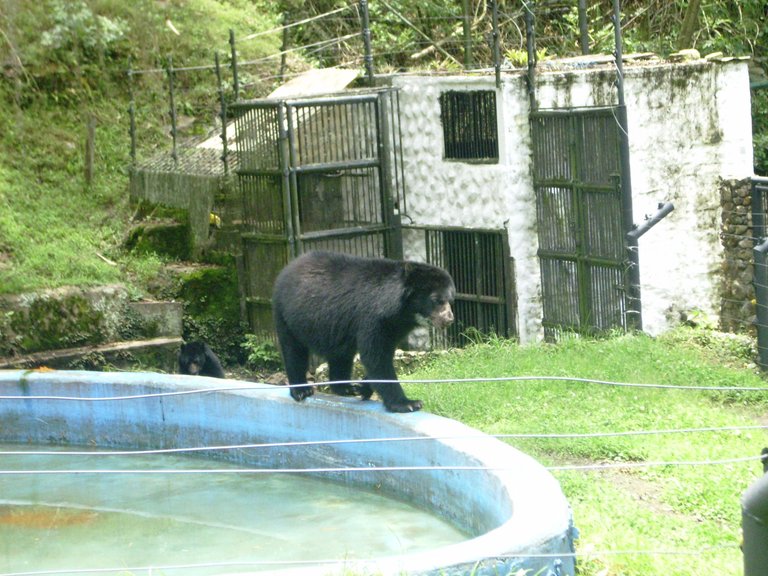 Frontino or Andean Bear, in the zoo Los Chorros de Milla, Merida Venezuela. / Oso Frontino o Andino, en el zoológico los Chorros de Milla, Mérida Venezuela.
A special greeting to all nature lovers, I am happy to greet you and share with you, this time I would like to talk about the only species of bears that live in South America, especially in the Andean Cordillera, which was also named as a natural symbol of the State of Merida, Venezuela along with the frailejon and the condor. It is the adorable Frontino bear or spectacled bear as they are called.
Un saludo especial para todos los amantes de la naturaleza, estoy feliz de saludarlos y compartir con ustedes, en esta oportunidad quisiera hablarles acerca de la única especie de osos que habitán en Suramerica, especialmente en la Coordillera Andina, que además fue nombrada como simbolo natural del Estado Mérida, Venezuela junto al frailejón y el condór. Se trata del adorable Oso Frontino u oso de anteojos como suelen llamarlos.
---
I had heard about this bear for a long time, but I had never paid enough attention to it, until I had the opportunity to meet them at the Los Chorros de Milla Zoo, where Coco and Kika live, two tender bears that captivate you when you arrive at the place.
Había escuchado acerca de este oso, desde hace tiempo, pero nunca le había prestado suficiente atención, hasta que tuve la oportunidad de conocerlos en el zoologico los chorros de milla, donde habitan Coco y Kika, dos tiernos osos que te cautivan al llegar al lugar.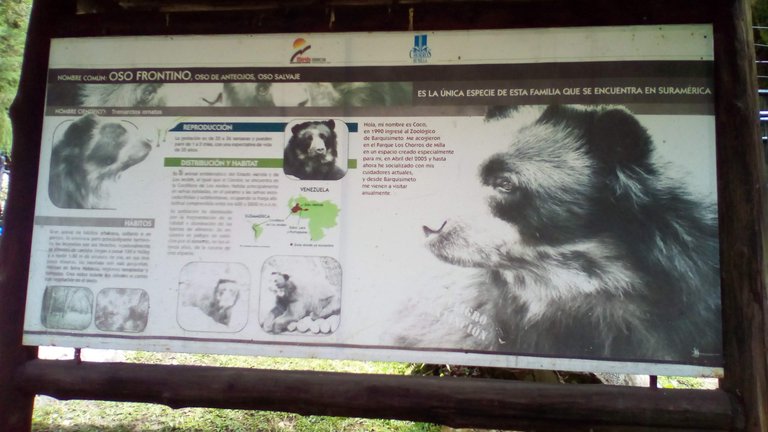 Banner located at the zoo / Pancarta ubicada en el zoológico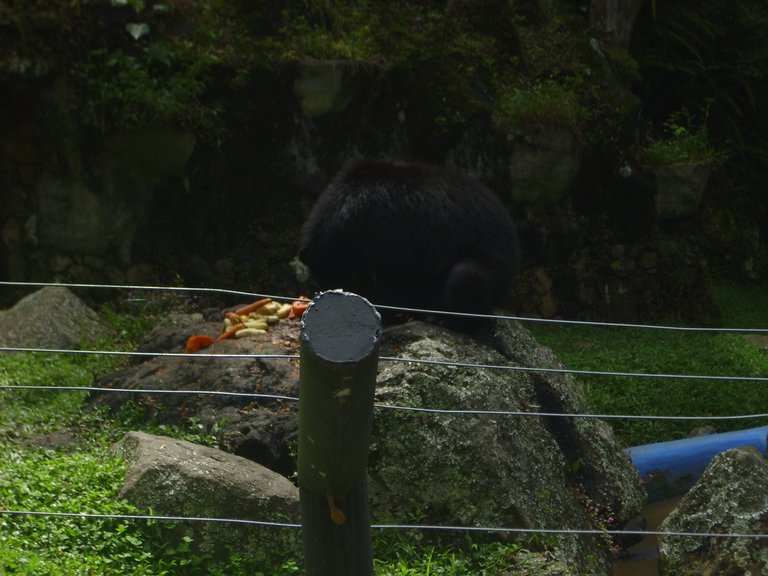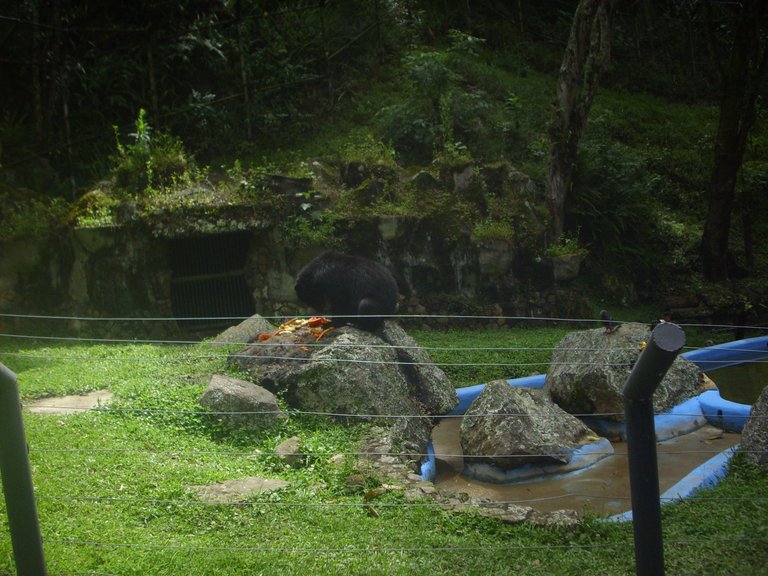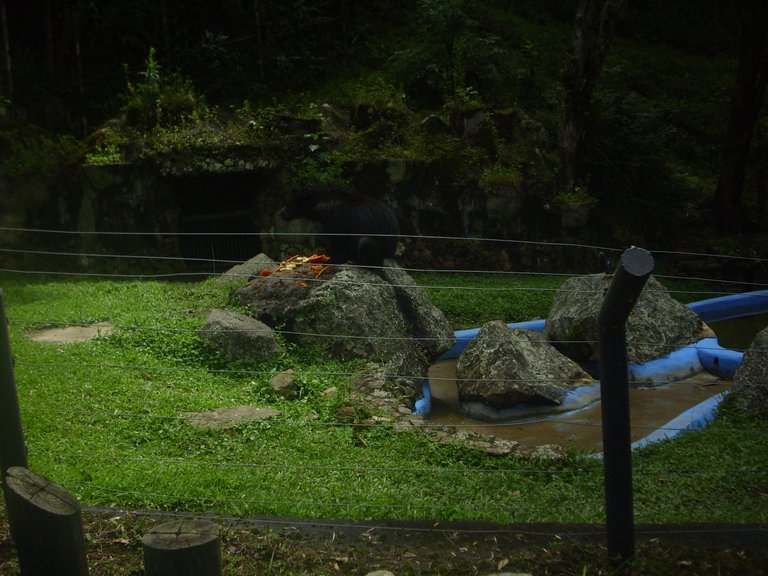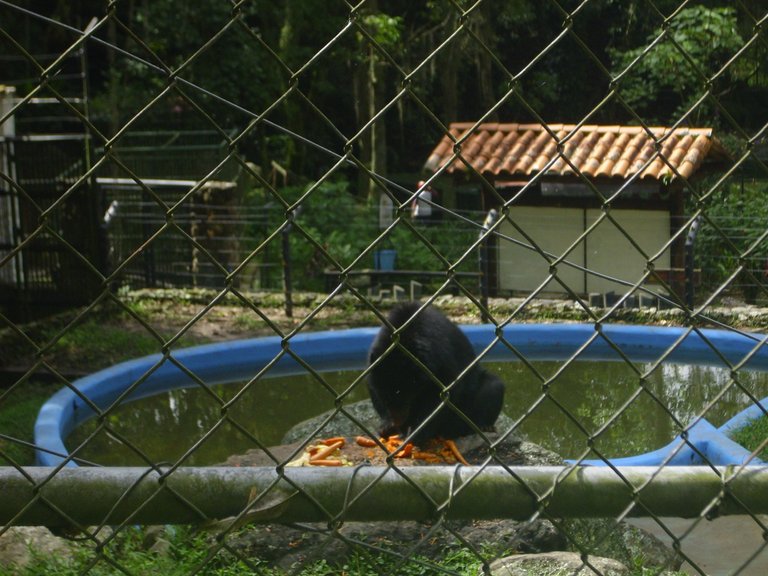 Chorros de Milla Zoo, Merida Venezuela (Tremarctos ornatus).
---
Inside the zoo there is a lot of information about this species, since it is one of the iconic animals of the zoo and because there are several programs to preserve and save this species, which unfortunately is in danger of extinction. It was in one of the banners present in the place where I learned that its scientific name is Tremarctos ornatus and that it is the only species of this family present in South America. This caught my attention, it is a pity that its life is constantly at risk.
Coco a 31 year old bear, resided in another zoo, specifically in the Barquisimeto Zoo, Lara State, but he was transferred to Merida, I do not know the real reasons, but I imagine that in Merida, he can enjoy a space that is more suited to their natural habitat, considering that these reside in the Andean moors formed by the states of Merida, Tachira and Trujillo.
Dentro del zoológico existe bastante información de esta especie, ya que es uno de los animales iconos del mismo y porque existen diversos programas para preservar y salvar esta especie, que desafortunadamente se encuentra en peligro de extinción. Fue en una de las pancartas presentes en el lugar donde conocí que su nombre científico es Tremarctos ornatus y que es la única especie de esta familia presente en Suramérica. Esto me llamo bastante la atención, es una lástima que su vida se mantenga en riesgo constante.
Coco un oso de 31 años, residía en otro zoológico, específicamente en el Zoológico de Barquisimeto, Estado Lara, pero lo transfirieron a Mérida, desconozco los motivos reales, pero imagino que en Mérida, él puede disfrutar de un espacio que se adapta más a su hábitat natural, considerando que estos residen en los páramos andinos formados por los estados Mérida, Táchira y Trujillo.


Coco and Kika Enjoying the day and stealing glances. / Coco y Kika Disfrutando del día y robando miradas.
They are beautiful animals and look so friendly, what I love most about this species is their black fur that shines with the sun rays and their white spot around their eyes makes them look much more tender, although I did not manage to capture a good image where this feature is well noticed, it is this that makes them unique.
Son animales hermosos y se ven tan amigables, lo que más adoro de esta especie es su pelaje negro que brilla con los rayos del sol y su mancha blanca alrededor de sus ojos los hace ver mucho más tiernos, aunque no logre capturar una buena imagen donde se notase bien esta característica, es esta la que los hace únicos.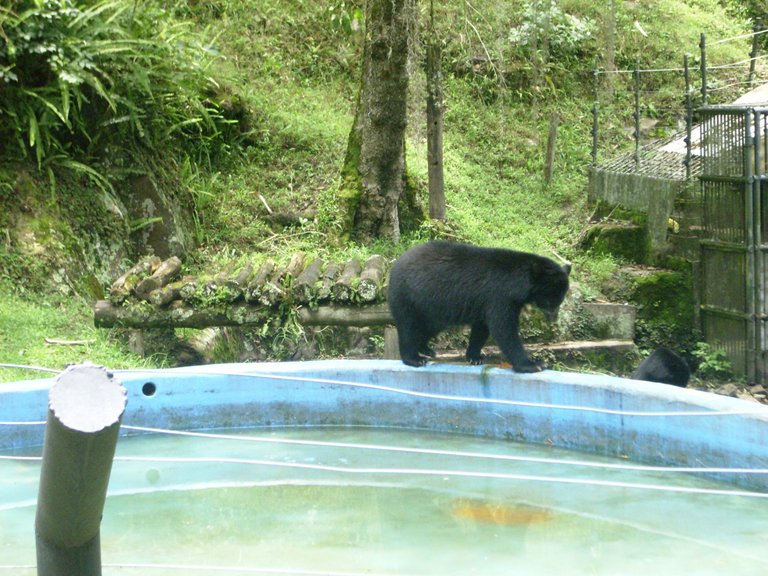 They love to walk around the pond / Adoran caminar alrededor del estanque
But why are they at risk of extinction? What are you doing to save them?
¿Pero por qué están en riesgo de extinción? ¿Qué están haciendo para salvarlos?
I have heard news on the radio of possible sightings of spectacled bears in the páramo merideño, these beautiful animals live in the various national parks that are part of the Sierra Nevada and it is very difficult to be seen, are protected areas where all hunting is prohibited, however, this species is in danger of extinction and it is unfortunate to hear that the main cause of this is the changes of man in their natural habitat and hunting, some attack their lives, out of fear, ignorance and others for mere fun.
Fortunately, in the different Andean states, there are several projects dedicated to the conservation and preservation of this beautiful species, they have sought ways to expand the protected areas and have worked on the reproduction of the same, they also create environmental awareness through talks and environmental education events.
I remember perfectly that last year Kika, was regional news, when they discovered that she was pregnant, it was a news that filled us with hope, even, they organized a baby shower where many gave them fruits, vegetables and vitamins for their food, but unfortunately her gestation did not come to term, like the rest of attempts of reproduction that is known.
Out of 14 attempts only two have been successful, it is a very discouraging statistic, but as the scientists who work on this say, not everything is negative, because they have managed to document and know more about this species and therefore they can take better measures to help them.
He escuchado noticias en la radio de posibles avistamientos de osos frontinos en el páramo merideño, estos bellos animales viven en los distintos parques nacionales que forman parte de la sierra nevada y es muy difícil que se dejen ver, son zonas protegidas donde está prohibido todo tipo de caza, sin embargo, esta especie se encuentra en peligro de extinción y es lamentable escuchar que la principal causa de esto, es los cambios del hombre en su hábitat natural y la caza, algunos arremeten contra sus vidas, por miedo, por desconocimiento y otros por mera diversión.
Afortunadamente, en los distintos estados andinos, existen varios proyectos dedicados a la conservación y preservación de esta bonita especie, han buscado la forma de expandir las zonas protegidas y han trabajado en la reproducción de los mismos, también crean conciencia ambientalista a través de charlas y eventos de educación ambiental.
Recuerdo perfectamente que el año pasado Kika, fue noticia regional, cuando descubrieron que estaba embarazada, fue una noticia que nos llenó de esperanza, incluso, le organizaron un baby shower donde muchos les obsequiaron frutas, vegetales y vitaminas para su alimentación, pero lamentablemente su gestación no llego a término, al igual que el resto de intentos de reproducción que se conoce.
De 14 intentos solo dos han sido exitosos, es una estadística muy desalentadora, pero como dicen los científicos que trabajan en esto, no todo es negativo, porque han logrado documentar y conocer más acerca de esta especie y por ende pueden tomar mejores medidas para ayudarlas.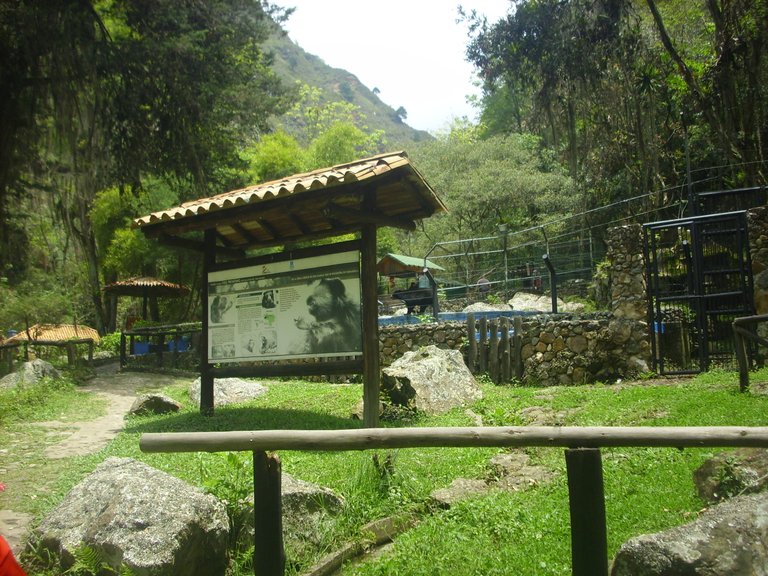 I was delighted to meet this species. In this zoo they are in one of the best areas, a large space, where they have a cave and water pond, they are always seen surrounding the pond, taking advantage of the sun, it seems that they really like papaya or milkweed. They are of medium size and it provokes to hug them as if they were a cuddly toy.
Me encanto conocer esta especie. En este zoológico se encuentran en una de las mejores áreas, un espacio grande, donde poseen una cueva y estanque de agua, siempre se les ve rodeando el estanque, aprovechando del sol, parece que les gusta mucho la papaya o la lechosa. Son de tamaño mediano y provoca abrazarlos como si fuesen un peluche.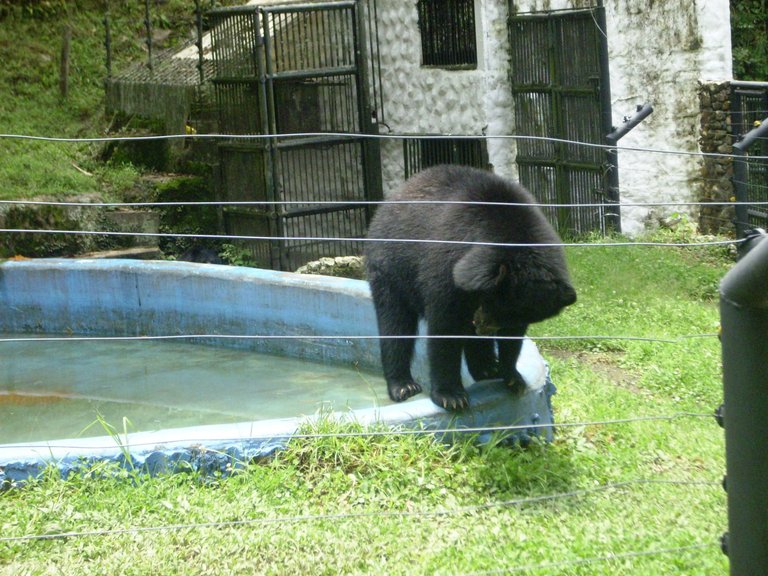 An admirable animal / Un animal admirable.
---
Nature is definitely amazing, each species that inhabits this planet is unique, special and deserves respect, I hope that conservation groups continue doing this excellent work and this species can be preserved for hundreds of more years.
We all need to raise awareness about the preservation of life and the natural ecosystem. We can help by making people aware of how wonderful this species is, that it is not aggressive at all, unless it feels threatened, and that it also plays a great role in the Andes Mountains, which is why it is also called the gardener.
It has been a pleasure to share with you, all the photographs were taken by me at the Los Chorros de Milla Zoo, located in Mérida, Venezuela. Complement the information that I found in the zoo with the following articles that I found on the web and the following social networks of the environmental projects
The Frontino Bear (Spectacled Bear) In the shadow of extinction" by Denis Alexander Torres
The race to save the Andean bear from extinction in Venezuela by Jeanfreddy Gutiérrez Torres, María Fernanda Rodríguez on March 2, 2022
Andean Bear Guaramacal Project
La naturaleza definitivamente es asombrosa, cada especie que habita este planeta es único, especial y merece respeto, espero que los grupos conservacionistas sigan haciendo este excelente trabajo y se pueda preservar esta especie por cientos de años más.
Necesitamos que todos creemos conciencia, acerca de la preservación de la vida y del ecosistema natural, podemos ayudar concientizando a las personas acerca de lo maravillosa de esta especie, que no es para nada agresiva, a menos que se sienta amenazado y además cumple una gran función en la Cordillera de los andes, por eso también suelen llamarlo el jardinero.
Ha sido un placer compartir con ustedes, todas las fotografías fueron tomadas por mí en el Zoológico Los Chorros de Milla, ubicado en Mérida, Venezuela. Complemente la información que encontré en el zoológico con los siguientes artículos que encontré en la web y las siguientes redes sociales de los proyectos ambientalistas
El Oso Frontino (Oso de Anteojos) A la sombra de la extinción" por Denis Alexander Torres
La carrera para salvar de la extinción al oso andino en Venezuela por por Jeanfreddy Gutiérrez Torres, María Fernanda Rodríguez en 2 marzo 2022
Proyecto Oso Andino Guaramacal
---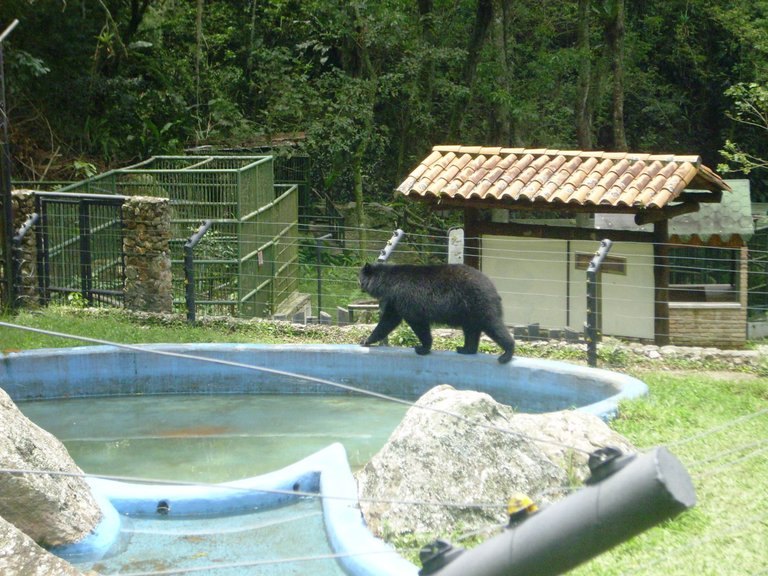 Water pond - shelter located in Chorros de Milla / Estanque de agua - refugio ubicado en los Chorros de Milla
Translated on DeepL, in its free version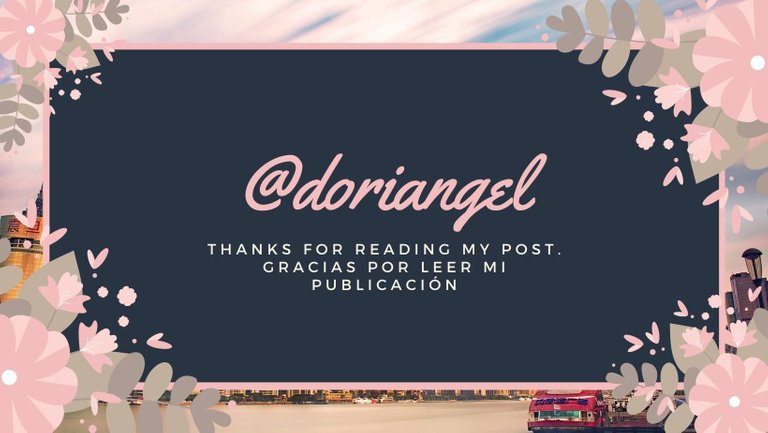 ---
---