The Ugly Duckling - Round 108. Let's Make a Collage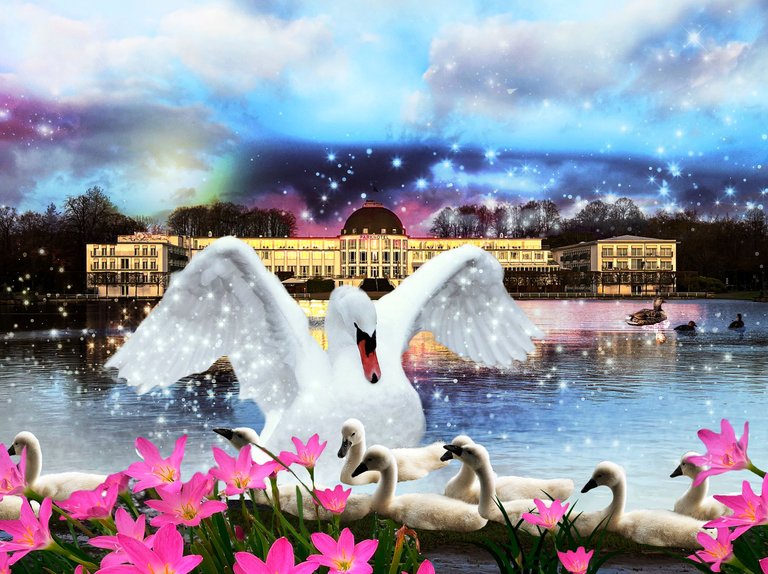 Hello! Friends of Hive. 🙃
A few days ago I bought my son a coloring book of the classic story "The Ugly Duckling", he, like any two year old, got very excited with the drawings, enjoyed them for a few minutes, drew a few lines with his colors and lost interest. However, I took advantage and read the story, one of my favorites during my childhood, this time from my adult perspective, understanding that the duckling was never ugly, he just needed to find himself again, he needed to know who he was, to define his purpose in life and in this way be in the right place, be himself, without wanting to be like everyone else.
For the realization of the collage, this week
@shaka
provided us with a beautiful image, one of my favorites, from it inspired by this beautiful story, I created this image, representing the lake where this beautiful swan discovered that he could shine.
---
Hace algunos días le compre a mi hijo, un libro para colorear del clásico cuento "El patito feo", el como cualquier niño de dos años, se emociono muchos con los dibujos, los disfruto bastante por unos minutos, trazo unas cuantas rayas con sus colores y perdió el interés. Sin embargo yo aproveche y leí el cuento, uno de mis favoritos durante mi niñez, este vez desde mi perspectiva de adulto, comprendiendo que el patito nunca fue feo, solo le faltaba reencontrarse, le faltaba saber quién era, definir su propósito de vida y de esta forma estar el lugar correcto, ser el mismo, sin querer ser como los demás.

Para la realización del collage, esta semana

@shaka

nos facilito una imagen hermosa, una de mis favoritas, a partir de ella inspirada en este hermoso cuento, cree esta imagen, represetando el lago donde este cisne hermoso descubrió que podía brillar.

@shaka
---
Images used // Imagenes utilizadas
For the creation of the collage I chose some images from pixabay and from the Lmac image gallery, in which you can find several images of all categories thanks to the contribution of the members of the community and the effort of the administrators, below I show you the images used by me in this occasion and the direct link to the gallery.
---
Para la creación del collage elegi algunas imagenes de pixabay y de la galeria de imagenes Lmac, en la cual se puede encontrar diversas imagenes de todas las categorias gracias a la contribución de los miembros de la comunidad y a el esfuerzo de los administradores, a continuación les muestro las imagenes usadas por mi en esta ocasión y el enlace directo a la galeria.
---
Gallery Lmac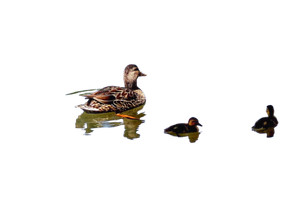 Contributed to the #LIL by @redheadpei.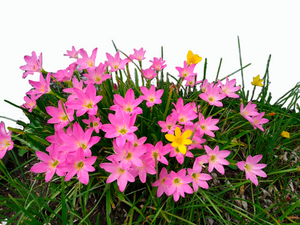 Contributed to the #LIL by @mballesteros.
Used Pixabay Images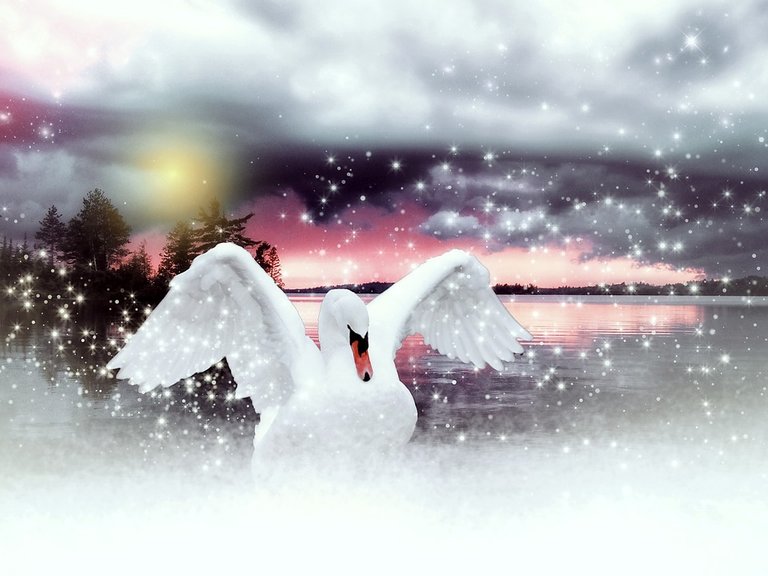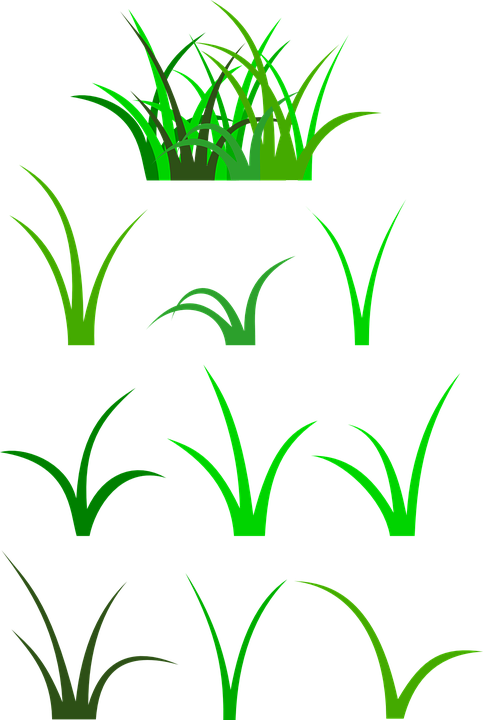 source

Creación del collage.
For the creation of the collage I used Macromedia Fireworks 8, I superimposed the image of the swan and illuminated it over the previous image, later I erased areas so that the original was not overshadowed, and added it again but this time, only leaving the swan. Later I added and modified the flowers and also added and reflected the image of the ducks, these two taken from lmac gallery, finally I added the cinemas, modifying their position. Finally use the blur tool to improve the result.
---
Para la creación del collage use el Software Macromedia Fireworks 8, superpuse las imagenen del cisne y la ilumine sobre la imagen anterior, posteriormente fui borrando areas para que no quedara opacada la original, y la agregue nuevamente pero esta vez, solo dejando el cisne. Posteriormente agregue y modifique las flores y así mismo agregue y refleje la imagen de los patos estas dos tomadas de la galeria de lmac, por último agregue los cines, modificando su posición. Para finalizar usa la herramienta de difuminación para mejorar el resultado.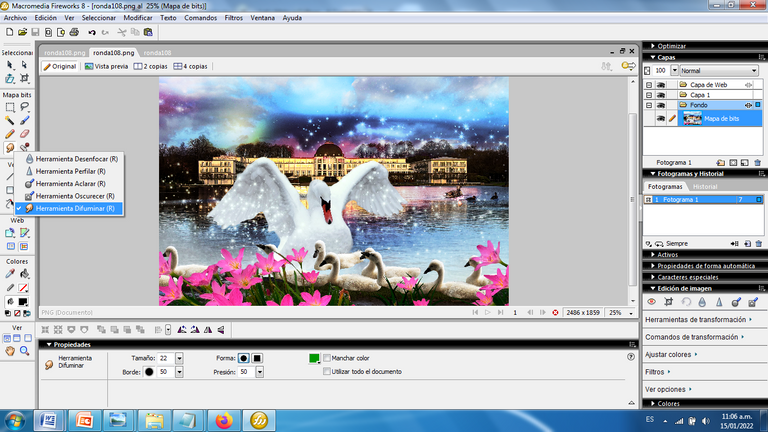 ---
Once again I had a lot of fun creating this collage, I hope you like it, I invite you to be part of this
contest
.
---
Una vez mas me diverti bastante creando este collage, espero que sea de su agrado, los invito a formar parte de este

contest

.
---

---
thanks to all for their contributions to the image library. If you want to be part of this initiative, you can get more information here.
🏖The LMAC Summer Special☀️: Let's Build the LMAC Image Library!
Gracias a todos , por sus contribuciones, a la biblioteca de imagenes. Si deseas formar parte de esta iniciativa, puedes obtener mas información en el enlace anterior.
---
Here you can review the updated rules and find the template to upload your images
.
Aquí podrás revisar la actualización de las reglas y encontraras la plantilla para cargar tus imágenes:
🏖The LMAC Summer Special☀️: Let's Build the LMAC Image Library! - Rule Update
---
My language is Spanish so I use the translator DeepL, in its free version.
Mi idioma es el español por tanto uso el traductor DeepL, en su versión gratuita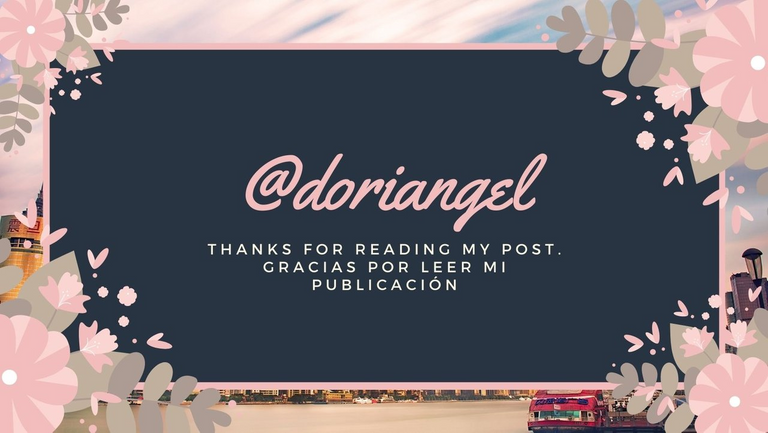 ---
---