Momentos - reflexion mañanera (ESP/ENG)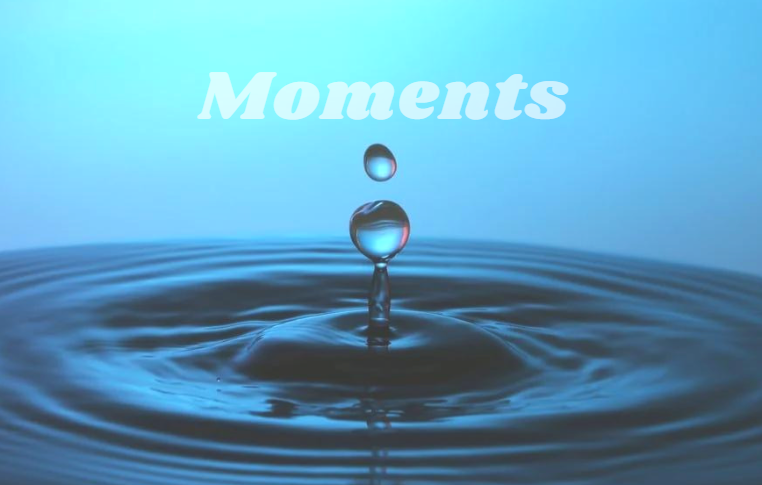 ---

"Nada fija tan intensamente un recuerdo como el deseo de olvidarlo"
Nothing fixes a memory so intensely as the desire to forget it.

Michel de Montaigne


La vida con cada uno de sus ciclos siempre nos regala momentos de perspectiva, no importa el lugar donde te encuentres, ni siquiera el momento, simplemente nuestro disco duro sigue almacenando secuencias gráficas de situaciones por las que pasamos que siempre nos dejan algo de aprendizaje.
No todo en la vida es color de rosa, por lo menos después de mis doce años dejo de ser así, pase de tenerlo todo a no tener absolutamente nada, solo como mencione, fragmentos de recuerdos de quien hacía que mi vida fuera tan simple y divertida durante mi infancia, si, esta vez trata de mi padre, quien trabajo duro para que nada me faltara, pero en un simple momento, dejo de respirar y solo me dejo con esos recuerdos, que aun siendo joven los puedo revivir en mi mente como si fuese ayer, grandioso almacenamiento tenemos, y en alta definición.
Life with each of its cycles always gives us moments of perspective, no matter where you are, not even the time, just our hard drive continues to store graphic sequences of situations we went through that always leave us something to learn.

Not everything in life is rosy, at least after my twelve years I stopped being like that, I went from having everything to having absolutely nothing, only as I mentioned, fragments of memories of who made my life so simple and fun during my childhood, yes, this time it is my father, who worked hard so that nothing was missing, but in a simple moment, he stopped breathing and only left me with those memories, that even being young I can relive them in my mind as if it were yesterday, great storage we have, and in high definition.
Luego me toco crecer, creo que es lo más difícil, de dejar de ser un niño, trabajar a mi corta edad, me enseño mucho y dejo muchas más grabaciones, desde mi primer sueldo, mi primera materia reprobada por mi comportamiento agregado, luego de la perdida, o simplemente recuerdos de mis mejores amigos y yo jugando baloncesto en una cancha vieja del liceo en el que estudiaba sin dejar a un lado la primera vez que me sentí avergonzado en público.
Simplemente, transcurrían los días y más situaciones moldeaban lo que soy actualmente, el modelado no fue perfecto, pero me dejo el carácter y lo responsable que soy ahora, ciertamente nadie aprende de cabeza ajena, me equivoque muchas veces, errores muy graves y unos simplemente que ni vale la pena recordar, sin embargo, están allí presente, no puedo borrarlos simplemente porque todo deja un aprendizaje, y trato de revisar este archivo antes de tomar decisiones que me puedan llevar por el camino equivocado.
Then I had to grow up, I think it is the hardest thing, to stop being a child, working at my young age, taught me a lot and left many more recordings, from my first salary, my first failed subject for my behavior added, after the loss, or simply memories of my best friends and I playing basketball in an old court of the high school where I studied without leaving aside the first time I felt embarrassed in public.

Simply, the days passed and more situations molded what I am today, the modeling was not perfect, but it left me the character and responsibility that I am now, certainly no one learns from someone else's head, I was wrong many times, very serious mistakes and some simply not worth remembering, however, they are there present, I can not erase them simply because everything leaves a learning, and I try to review this file before making decisions that can lead me down the wrong path.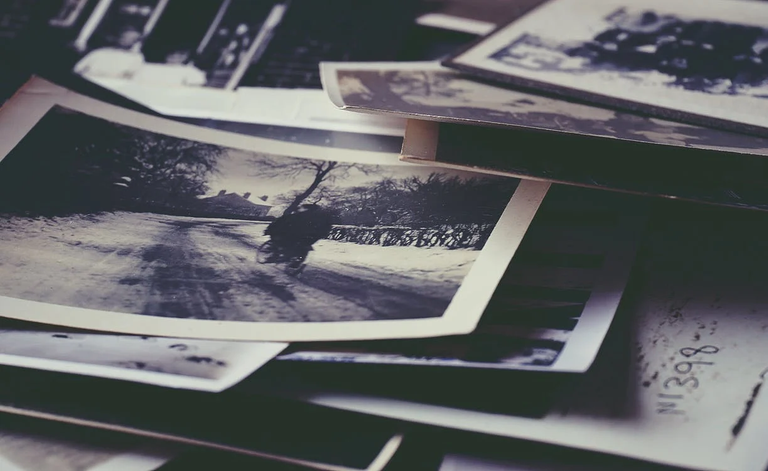 Photo taken from Pexels, by the artist. Suzy Hazelwood
Quizás el momento más difícil que he vivido y me dejo más enseñanzas, fue la muerte de mi madre, aunque no fue la muerte, sino verla morir lentamente con el pasar de los días, "El cáncer es un verdugo implacable", hace poco más de 5 años me toco vivir los momentos más duros de mi vida, nadie se prepara para perder a una madre, ni siquiera cuando te avisan el tiempo que resta, así que durante esos 7 meses de sufrimiento, aprendí el valor de las personas que amamos y muchas veces no valoramos, quise ser el hijo que no fui durante tantos años en esos escasos meses y no lo conseguí, como decía ella misma, el tiempo perdido hasta los santos lo lloran, nunca entendí esa referencia hasta ahora, cuando se fue del mundo de los vivos, fue que aprendí eso, perdí tantos años, nunca demostré amor, ni interés por sus cosas, sin embargo, era mi madre y me amaba por eso, era su trabajo supongo, ahora solo me queda recordar los momentos que ella sacrificó para verme sano y feliz, aun cuando no puedo retribuirlos, ahora soy padre, es mi turno.
Podemos buscar en nuestro cerebro todo lo que queramos, únicamente encontraremos recuerdos tristes, vergonzosos, dolorosos y uno que otro feliz, creo que de eso se trata, solo podemos recordar cosas que nos afectan, esos momentos que nos dejaron alguna enseñanza, porque al final la vida se trata de esto, aprender, creo que los momentos que recuerdo como niño/hijo, simplemente se volvieron una guía de como ser padre, mis errores cometidos de igual manera me plantean perspectivas de situaciones para no volver a pasar por ellos, los momentos de tristeza me recuerdan las cosas que perdí y que ahora necesito.
Perhaps the most difficult moment I have lived and left me more lessons, was the death of my mother, although it was not death, but to see her die slowly with the passing of the days, "Cancer is a relentless executioner", a little over 5 years ago I had to live the hardest moments of my life, no one prepares to lose a mother, even when they tell you the time left, so during those 7 months of suffering, I learned the value of the people we love and often do not value, I wanted to be the son I was not for so many years in those few months and I did not get it, as she herself said, the time lost even the saints cry, I never understood that reference until now, when she left the world of the living, I learned that, I lost so many years, I never showed love, or interest in her things, however, she was my mother and loved me for that, it was her job I guess, now I can only remember the moments she sacrificed to see me healthy and happy, even when I can not repay them, now I am a father, it's my turn.

We can search our brains as much as we want, we will only find sad, embarrassing, painful memories and one happy one, I think that's what it's about, we can only remember things that affect us, those moments that left us some teaching, because in the end life is about this, learning, I think the moments I remember as a child/son, simply became a guide of how to be a parent, my mistakes made in the same way I have perspectives of situations to not go through them again, the moments of sadness remind me of the things I lost and now I need.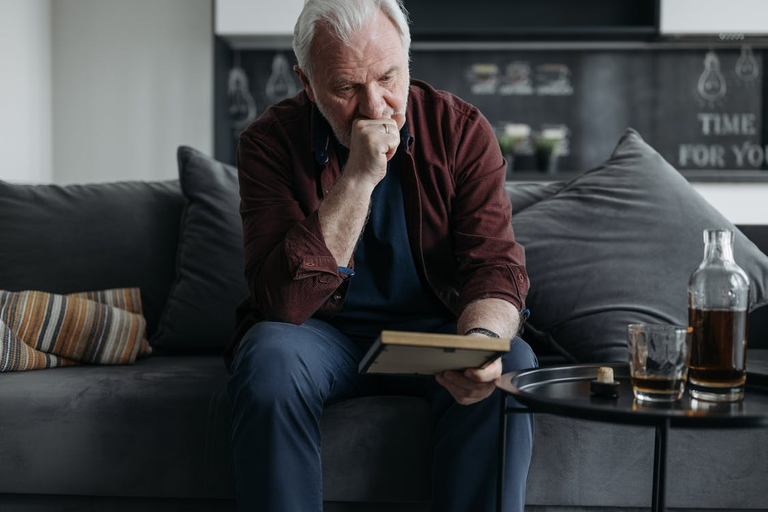 Photo taken from Pexels, by the artist. Pavel Danilyuk
Nuestro pequeño momento de existencia por esta tierra, siempre se enfocará en esos momentos, parece que escribiéramos un manual que solamente nos sirve a nosotros mismos durante nuestros cortos años, muchas veces tomamos esos pequeños momentos a favor, para mejorar en nuestro futuro, aunque hay muchas personas que simplemente los obvian y deciden no hacer caso de las señales, estas migas de pan que dejamos en el pasado para recordar por donde debemos o no pasar nuevamente.
Valoro cada recuerdo que tengo, bueno, malo, triste o de dolor, simplemente estos han moldeado mi personalidad, mi criterio y la persona en la que me convertí actualmente y, aun cuando me faltan aprendizajes y experiencias, sé que llegaran y no importa de la forma como las aborde, tengo la certeza que en unos años atrás, recordaré cada acción para tratar de ser mejor aun sabiendo que mi calendario cada vez le faltan menos hojas.
Our small moment of existence on this earth, will always focus on those moments, it seems that we write a manual that only serves ourselves during our short years, many times we take those little moments in favor, to improve in our future, although there are many people who simply ignore them and decide to ignore the signs, these breadcrumbs that we leave in the past to remember where we should or should not go again.

I value every memory I have, good, bad, sad or painful, they have simply molded my personality, my criteria and the person I have become today and, even when I lack learning and experiences, I know they will come and no matter how I approach them, I am certain that in a few years, I will remember every action to try to be better even knowing that my calendar is missing fewer and fewer pages.


Without further ado I say goodbye friends, until next time.
---
---
Text translated with Deepl and image edited with Canva
---
---