What's new in october for anime / Co nowego w anime na październik

Hello everyone
Some news from the October anime release
These are new episodes that are just aired, some of them are really gems in my eyes.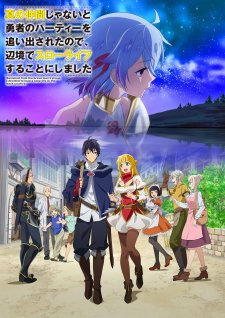 1. Shin no Nakama ja Nai to Yuusha no Party o Oidasareta node, Henkyou de Slow Life Suru Koto ni Shimashita
Description:
Red was once part of a group aiming to save the world from the evil demon Taraxon, but was kicked out of the crew. He decided to set a new goal, which was to open a pharmacy. Unfortunately, cutting himself off from the past will not be easy, because Rit appears in his life - a beautiful girl whom Red knew years ago. She asks them to live together.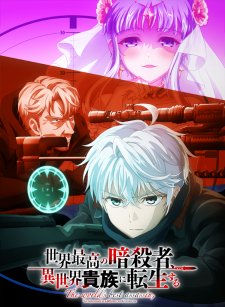 2. Sekai Saikou no Ansatsusha, Isekai Kizoku ni Tensei Suru
Description:
The best killer on Earth only knew how to live as a tool for his employers - until they decided to murder him. Reborn by the grace of a goddess in the world of swords and spells, this time around, he has a chance to do something differently, but there is a catch ... He has to eliminate the super-powerful hero that will lead to the end of the world, unless he is stopped.
Now known as Lugh Tuatha Dé, the master of assassins certainly has his hands full, especially because of all the beautiful girls who surround him constantly. Lugh may have been an incomparable killer, but how will he deal with enemies with powerful magic?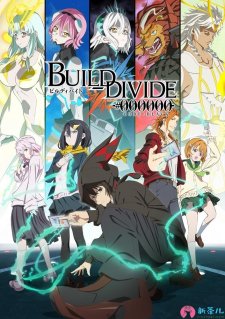 3. Build Divide: Code Black
Description:
In New Kyoto, a city ruled by The King, a player's worth is determined by their strength in the Build Divide card game. There are also many rumors about New Kyoto and its ruler.
"If you defeat the King in Build Divide, every wish will be granted." To do so, you need to take part in a TCG battle.
Everyone has a desire to fulfill their own ambitions. Teruto Kurabe, the boy who vows to defeat the King, and Sakura Banka, the mysterious girl who drives him, jump into battle. The curtain rises on the New Kyoto stage and the battle of Teruto and his friends begins!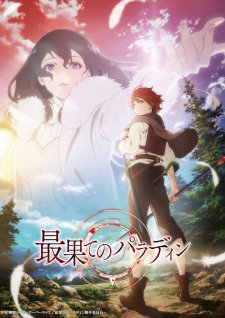 4. Saihate no Paladin
Description:
In an undead city cut off from human civilization lives a young boy named Will. He is raised by three undead: Blood, the burly skeleton warrior; Mary, the caring mummy priestess, and Augustus, the grumpy ghost wizard. The three of them love the boy with great love, care for him as if they were their own son, and teach him everything they can do, even though they hide many things from him.
One day, Will begins to ask himself, "Who am I?" In order to discover the secrets of her foster guardians and the cities of the undead, she must learn to understand the love of the good gods and the rage of the evil in order to become a paladin.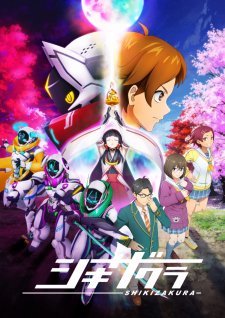 5. Shikizakura
Description:
High school student Kakeru Miwa, by a strange turn of events, becomes an irregular member of the Power Armor team tasked with fighting the Oni. They have possessed people and are trying to hold on to the passing world. Only Yoroi power armor, which combines ancient secrets with the latest technology, can protect people from monsters. Kakeru decides to become a hero who will fight the Oni and protect Ouka Myoujin, a priestess destined to save the world. Ouka is dancing in autumn leaves and cherry blossoms. The heroic action - where the past and the future, the world passing, the world of ghosts, thoughts and wishes all intersect - and it begins here.
And now some further adventures from already known titles: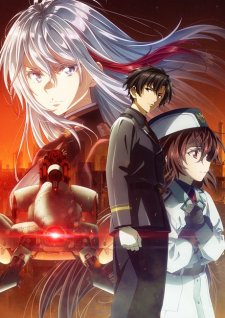 86 (2 Cour)
Description:
Second season
Are the people of the mysterious Sector 86 surely killed? Or maybe they succeeded?
Major Vladilena "Lena" Milizé is relegated to management of one of the 85 sectors following the loss of the Eastern Front Yarn Squad, an elite unit led by a squad leader named Shinei "Undertaker" Nōzen. He still struggles to judge and show that there are people in machines.
It turns out that not only they are still fighting the empire, before the total extermination of humanity. Other countries are also defending themselves against the invader. What new dark secret will we discover?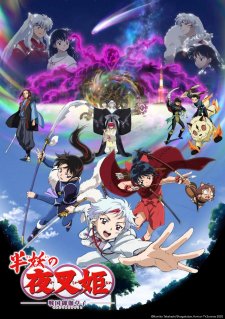 Hanyou no Yashahime: Sengoku Otogizoushi (2021)
Description:
Second season
Further adventures of the half-youkai twins Towa and Setsuna, the girls join forces with Moroha - daughter of Inuyasha and Kagome - to regain Setsuna's lost memories.
They gain new skills and necessary items to upgrade their weapons. To save his mother and fight again with the monster who took Setsuna's life once. Will they be able to win?
And what kind of titles do you like or like?
POLISH :
Witam wszystkich serdecznie
Trochę nowości z październikowego wydania anime
Są to nowe dopiero emitowane odcinki, niektóre są naprawdę w moim oczach perełkami.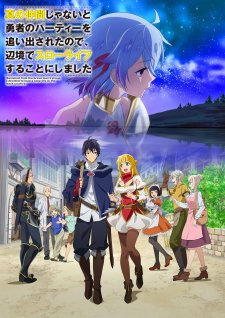 Shin no Nakama ja Nai to Yuusha no Party o Oidasareta node, Henkyou de Slow Life Suru Koto ni Shimashita
Opis:
Red był kiedyś członkiem grupy, której celem było ocalenie świata od złego demona, Taraxona, ale został wyrzucony z ekipy. Postanowił obrać nowy cel, jakim zostało otwarcie apteki. Niestety, odcięcie się od przeszłości nie będzie proste, bo w jego życiu pojawia się Rit — piękna dziewczyna, którą Red znał jeszcze przed laty. Prosi ona, aby zamieszkali razem.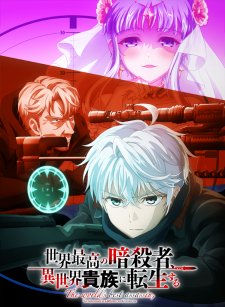 Sekai Saikou no Ansatsusha, Isekai Kizoku ni Tensei Suru
Opis:
Najlepszy zabójca na Ziemi wiedział tylko, jak żyć jako narzędzie dla swoich pracodawców – dopóki nie postanowili go zamordować. Odrodzony dzięki łasce bogini w świecie mieczy i czarów, tym razem ma szansę zrobić coś inaczej, ale jest pewien haczyk… Musi wyeliminować super potężnego bohatera, który doprowadzi do końca świata, chyba że zostanie zatrzymany.
Znany teraz jako Lugh Tuatha Dé, mistrz zabójców z pewnością ma pełne ręce roboty, szczególnie ze względu na wszystkie piękne dziewczyny, które go nieustannie otaczają. Lugh mógł być niezrównanym zabójcą, ale jak poradzi sobie z wrogami z potężną magią?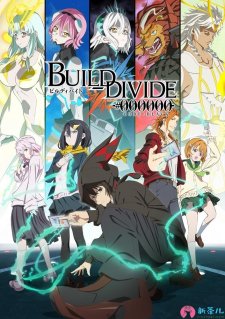 Build Divide: Code Black
Opis:
W Nowym Kioto, mieście rządzonym przez "Króla", wartość gracza zależy od jego siły w grze karcianej Build Divide. Krąży również wiele plotek o Nowym Kioto i jego władcy.
"Jeśli pokonasz Króla w Build Divide, każde życzenie zostanie spełnione". Aby rzucić takie wyzwanie, trzeba wziąć udział w bitwie TCG.
Każdy ma pragnienie spełnienia własnych ambicji. Teruto Kurabe, chłopiec, który ślubuje pokonać Króla, i Sakura Banka, tajemnicza dziewczyna, która nim kieruje, rzucają się w bitwę. Na scenie Nowego Kioto podnosi się kurtyna i rozpoczyna się bitwa Teruto i jego przyjaciół!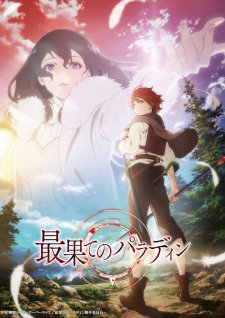 Saihate no Paladin
Opis:
W pewnym mieście nieumarłych, odciętym od ludzkiej cywilizacji, mieszka młody chłopiec o imieniu Will. Jest on wychowywany przez trzech nieumarłych: Blooda, krzepkiego wojownika-szkieleta; Mary, troskliwą kapłankę-mumię oraz Augustusa, zrzędliwego czarodzieja-widmo. Cała trójka darzy chłopca wielką miłością, troszczy się o niego jak o własnego syna oraz uczy go wszystkiego, co sami potrafią, mimo że wiele rzeczy przed nim ukrywają.
Pewnego dnia Will zaczyna zadawać sobie pytanie: "Kim jestem?". Chcąc odkryć tajemnicę swoich przybranych opiekunów, jak i miasta nieumarłych, musi nauczyć się rozumieć miłość dobrych bóstw oraz wściekłość złych, aby móc zostać paladynem.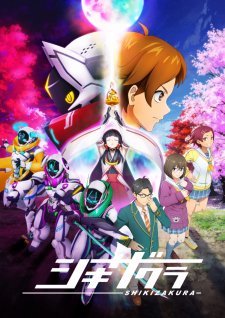 Shikizakura
Opis:
Uczeń szkoły średniej — Kakeru Miwa, przez dziwny obrót wydarzeń zostaje nieregularnym członkiem zespołu pancerza wspomaganego, którego zadaniem jest walka z Oni. Oni opętali ludzi i próbują trzymać się przemijającego świata. Tylko pancerz wspomagany Yoroi, który łączy starożytne sekrety z najnowszą technologią, może chronić ludzi przed potworami. Kakeru postanawia zostać bohaterem, który będzie walczył z Oni i chronił Ouka Myoujin, kapłankę, której przeznaczeniem jest ocalenie świata. Ouka tańczy w jesiennych liściach i kwiatach wiśni. Bohaterska akcja — gdzie przeszłość i przyszłość, świat przemijający, świat duchów, myśli i życzeń wszystko to krzyżuje się — a zaczyna się tutaj.
A teraz trochę dalszych przygód z już znanych tytułów: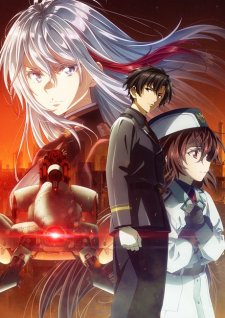 86 (2 Cour)
Opis:
Drugi sezon
Czy ludzie z tajemniczego Sektora 86, na pewno zginęli? Czy może im się jednak udało?
Major Vladilena "Lena" Milizé zostaje zdegradowana do zarządzania jednym z 85 sektorów, po utracie Szwadronu Włóczki Frontu Wschodniego, elitarnej jednostki dowodzonej przez dowódcę oddziału o imieniu Shinei "Undertaker" Nōzen. Nadal walczy o ocenienie i pokazanie że w maszynach są ludzie.
Okazuje się że nie tylko oni walczą jeszcze z imperium, przed totalną eksterminacją ludzkości. Inne kraje też bronią się przed najeźdźcą. Jaką nową mroczną tajemnice odkryjemy?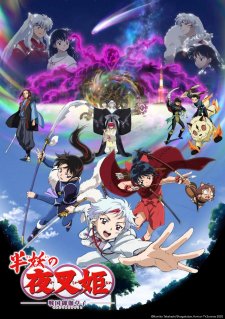 Hanyou no Yashahime: Sengoku Otogizoushi (2021)
Opis:
Drugi sezon
Dalsze przygody bliźniaczek pół-youkai, Towa i Setsuna, dziewczęta łączą siły z Morohą - córką Inuyashy i Kagome - aby odzyskać utracone wspomnienia Setsuny.
Zdobywają nowe umiejętności i potrzebne przedmioty do ulepszenia swoich broni. By uratować swoją matkę i ponownie zawalczyć z potworem, który odebrał już raz życie Setsunie. Czy uda im się zwyciężyć?
A jakie wy lubicie, lub spodobały się wam tytuły?
---
---