A Comic Con at the Casino, Meeting Star Trek Celebs, Artists and Authors


Whew, this was a day! A good day, a long day... and a first day, as this is the first time I have ever been to a Comic Con of any kind, let alone at a Casino!


Let's do a little preliminary moseying, shall we?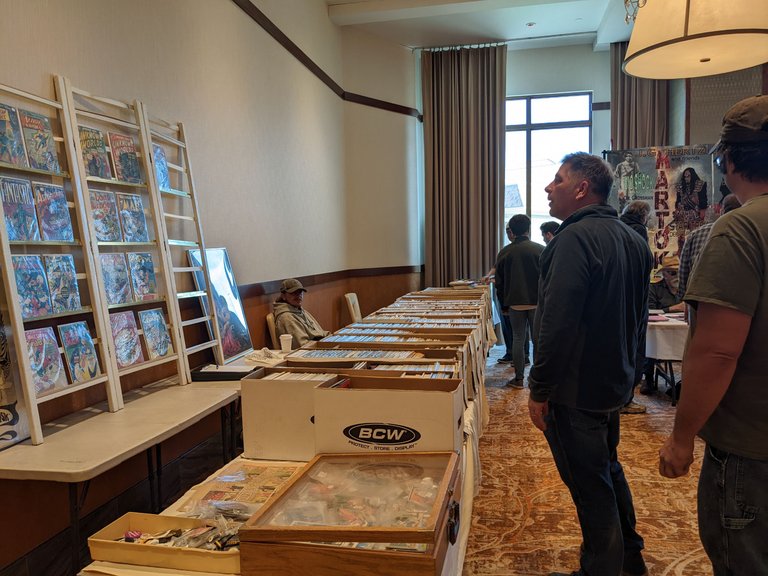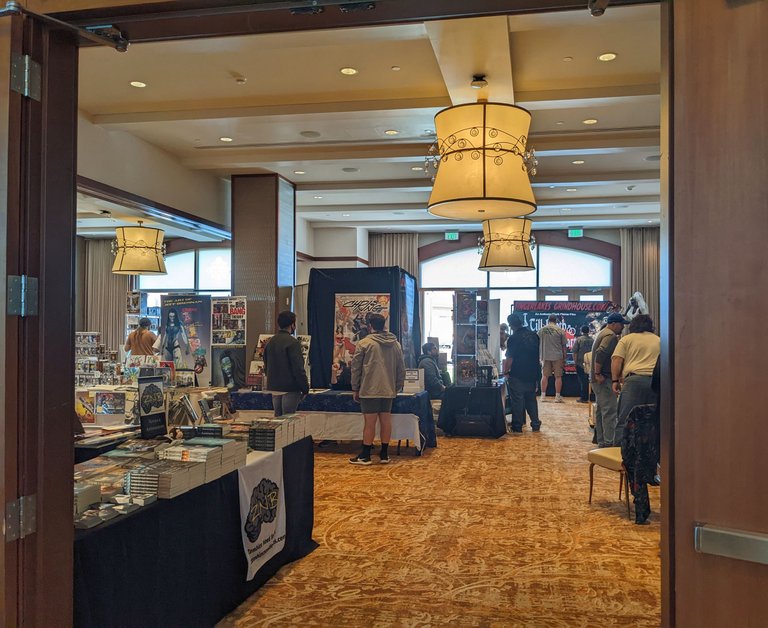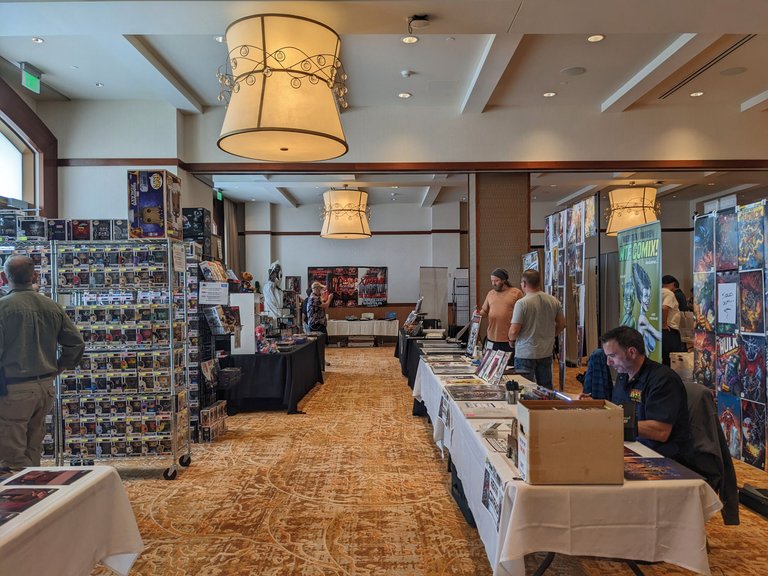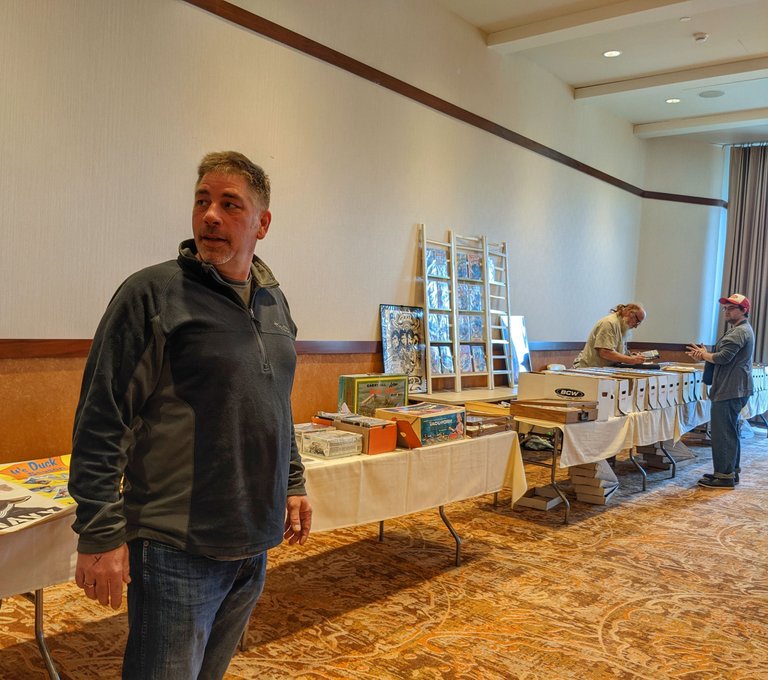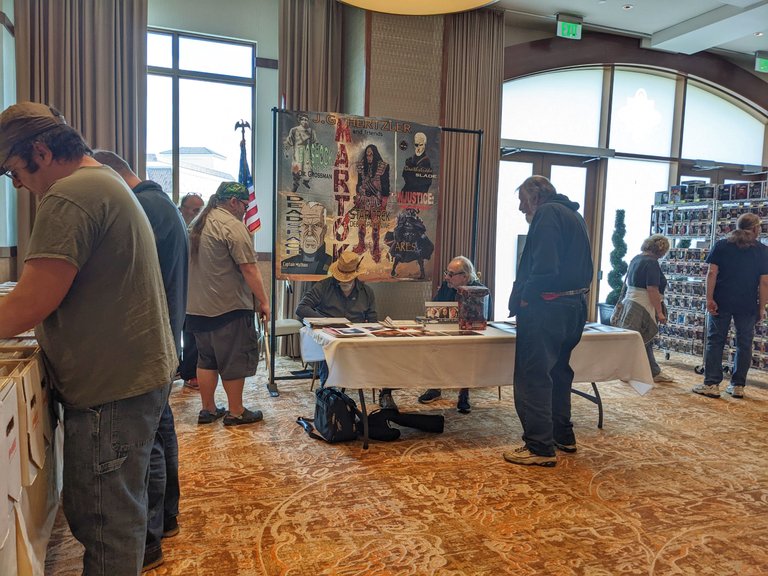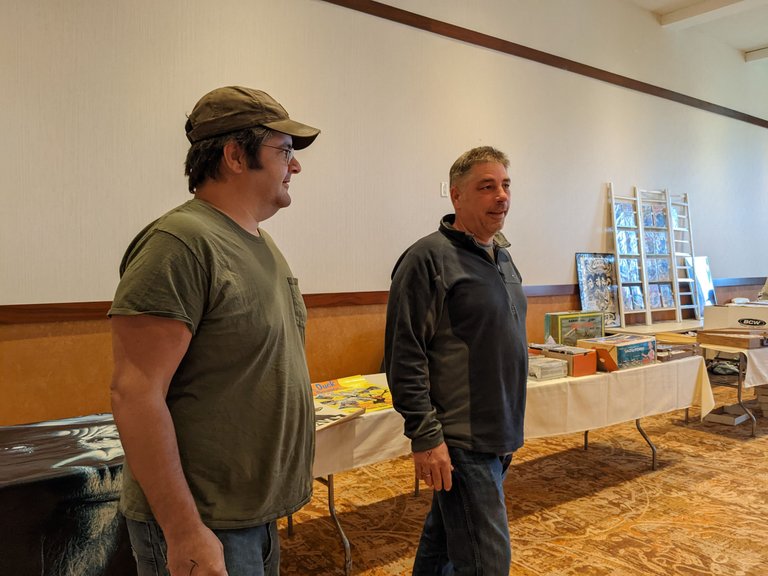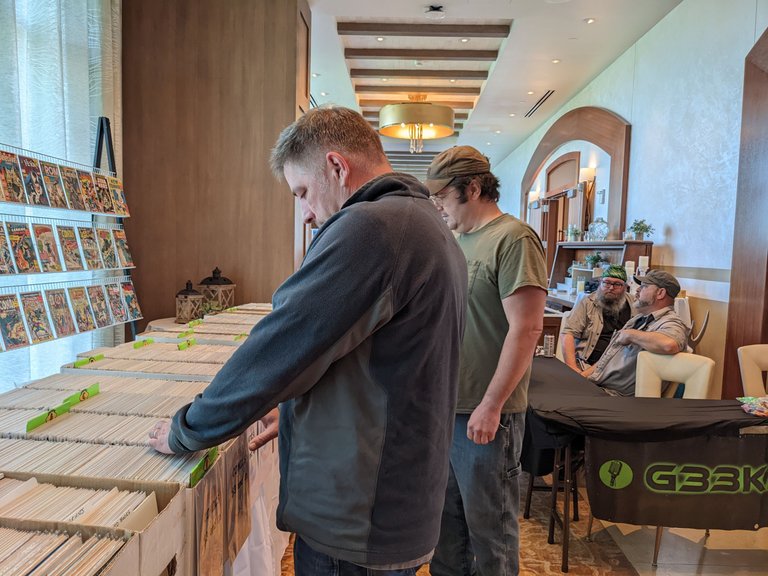 My moseying feet came to a halt at this table, and stayed for long enough to lose track of hubs and my bro-in-law. Why, you ask? Because these two old dudes are awesome! So many cool stories, I could have sat cross-legged next to their table for the rest of the day just listening to them :0)
John G Hertzler, best known for General Martok in Deep Space Nine-one of only two Star Trek series that I watched the entire way through... and Tim McCormack, from Next Generation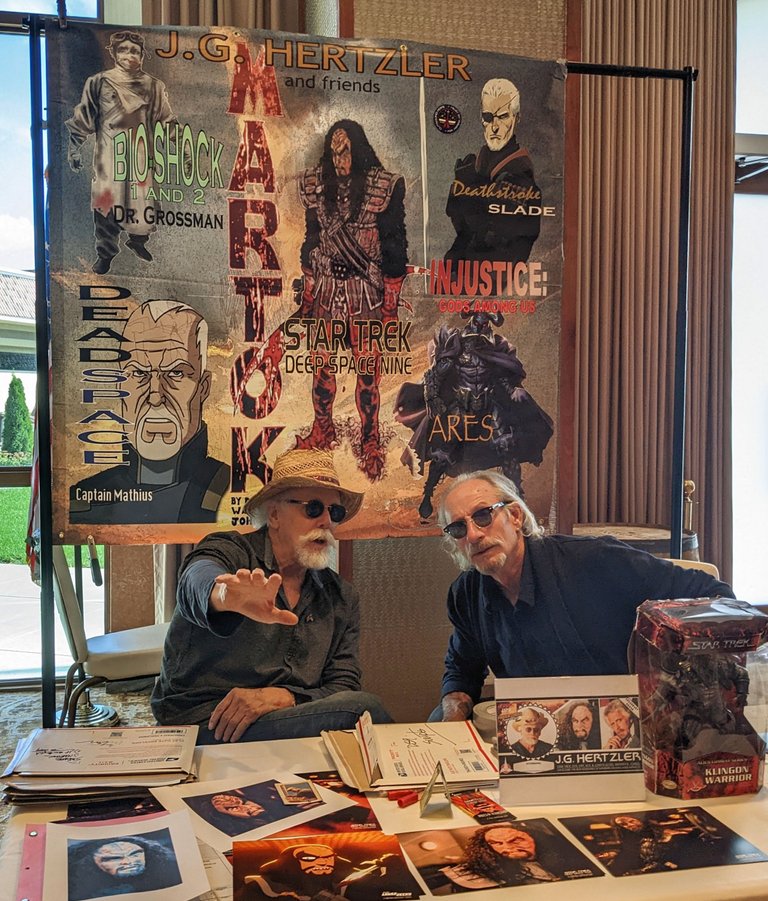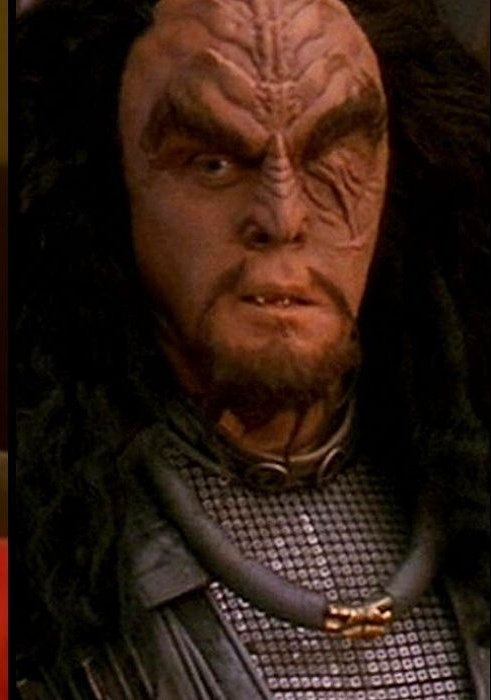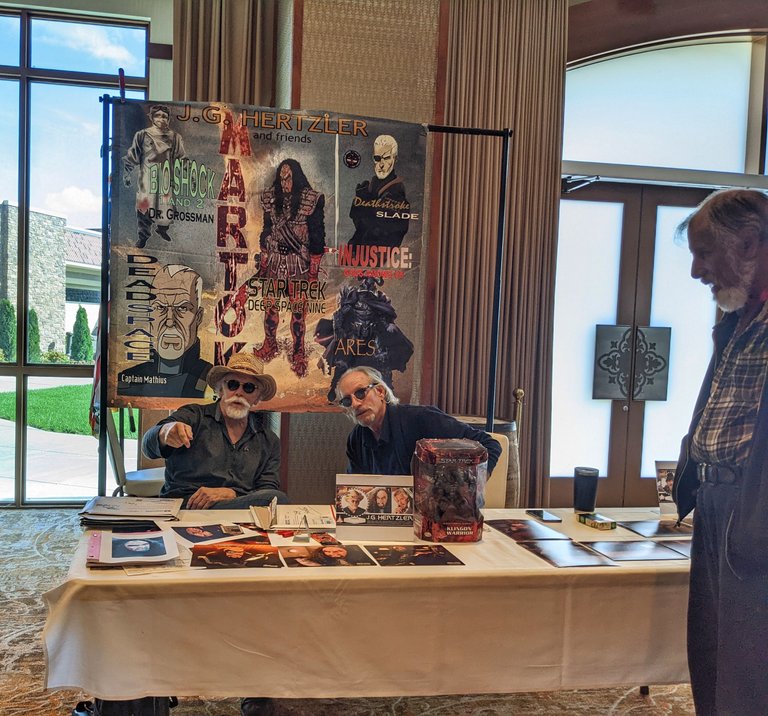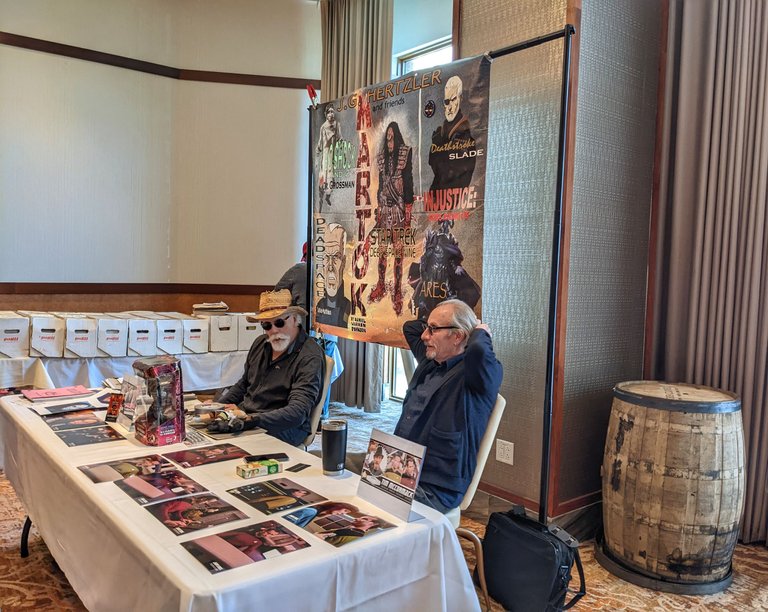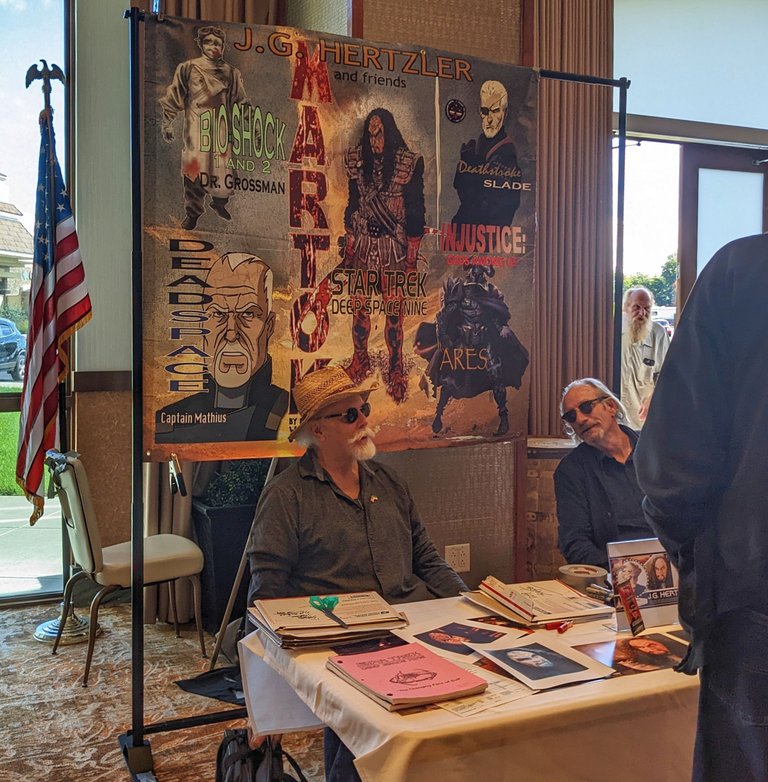 As you can see here, we became best friends during our time together XD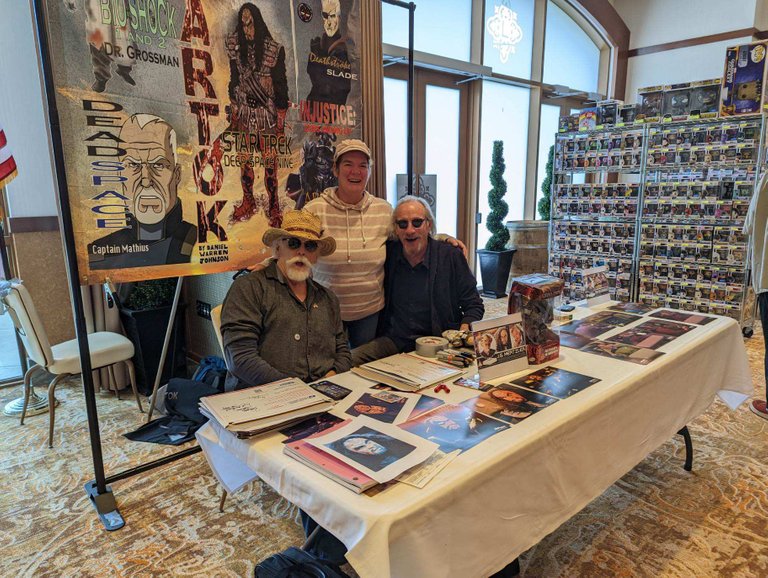 I finally tore myself away from my new besties and stumbled upon this neat set up.
I still have no idea what a Snoggle is, but the presentation was pretty spectacular:)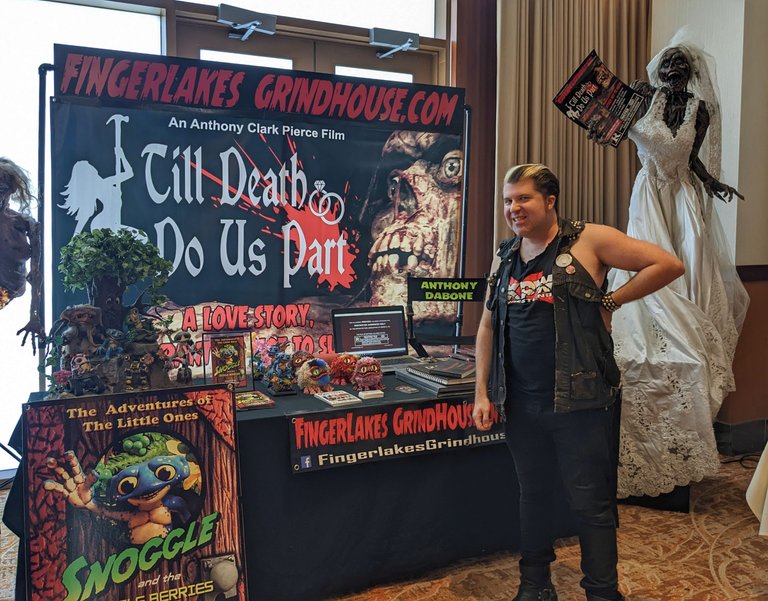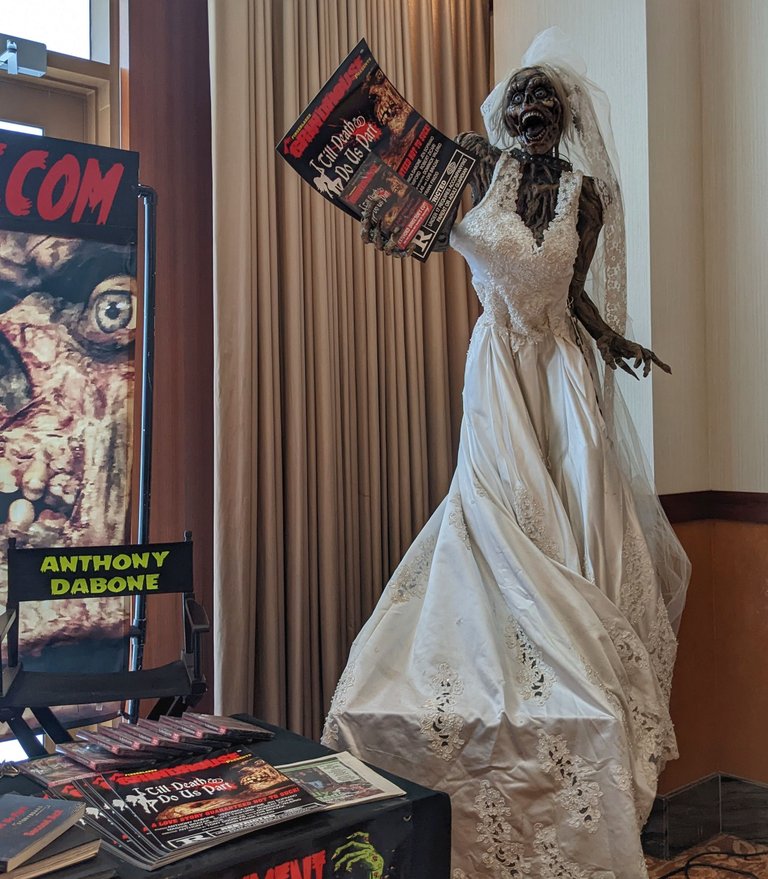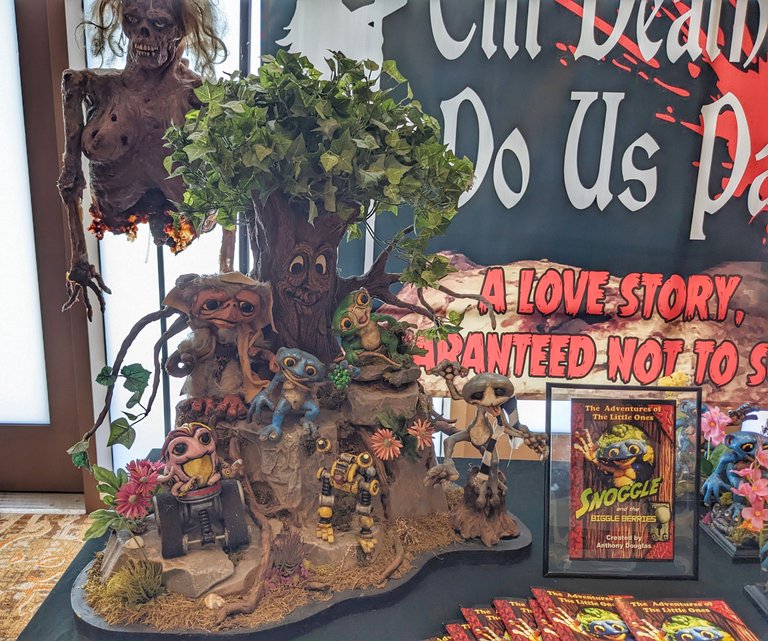 From resellers to artists and writers every spot had their own unique flair. If one positive thing came out of the quarantine era, it's definitely that people remembered the passions of their youth!
It seems a great start to the age of the artist, which my hubs believes we're heading into :)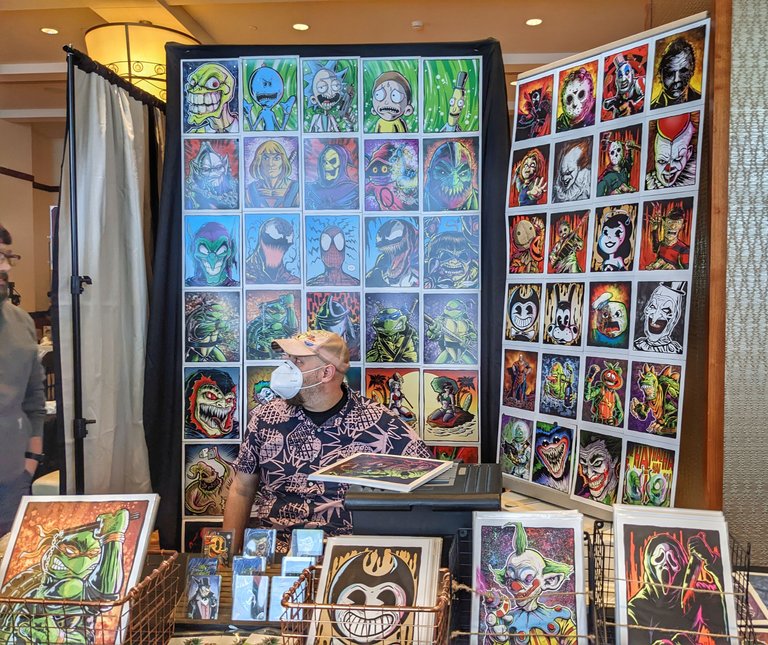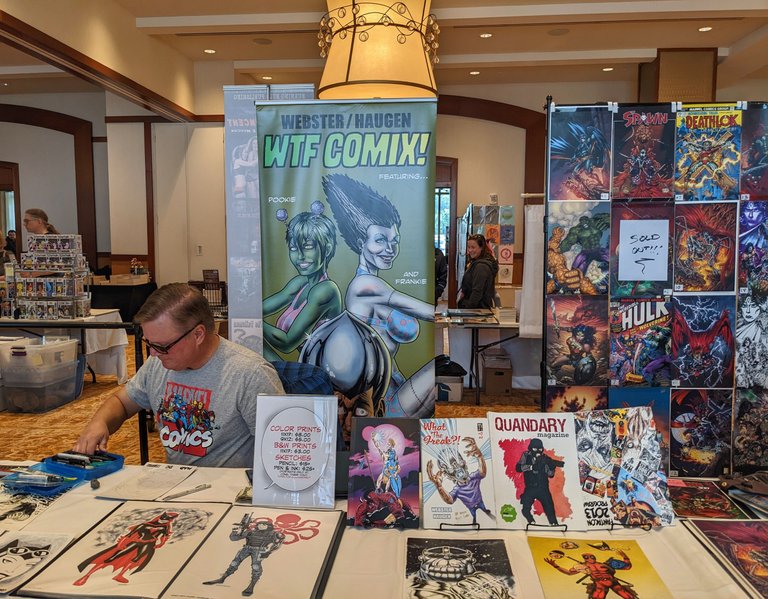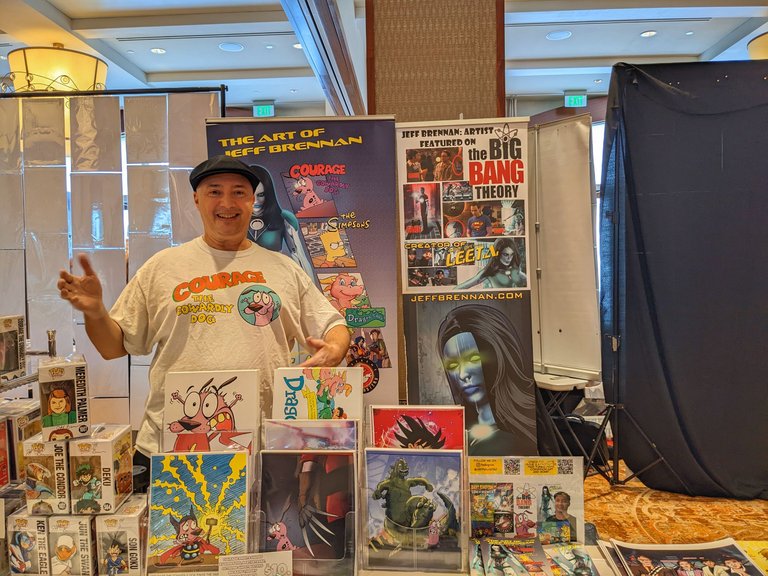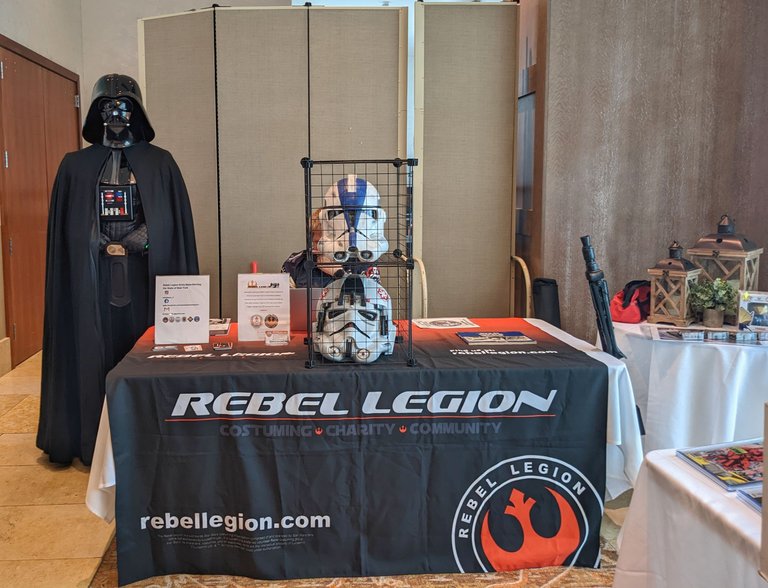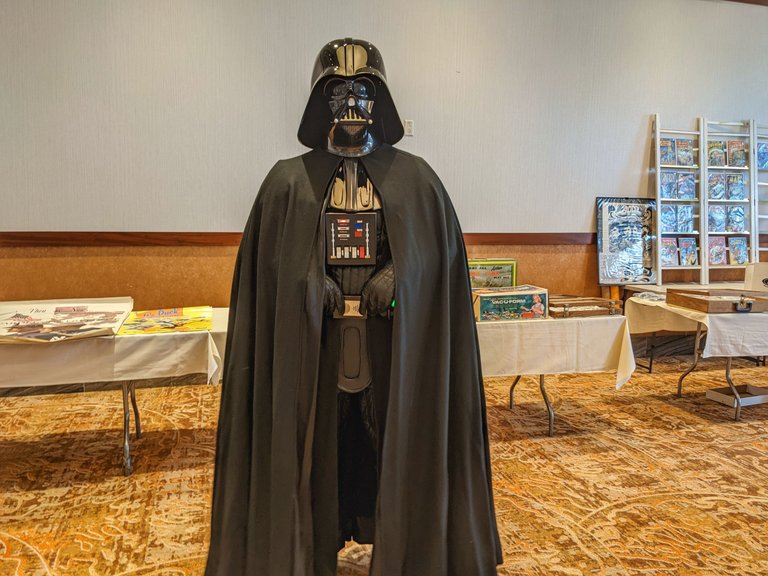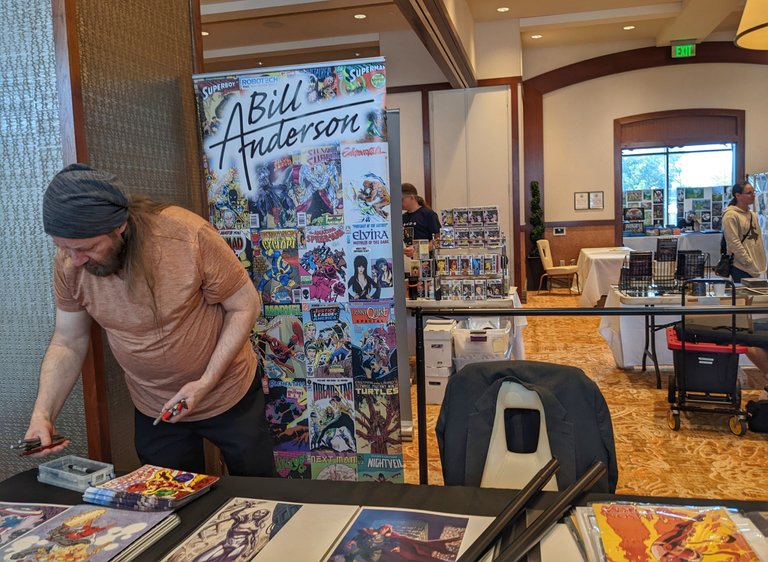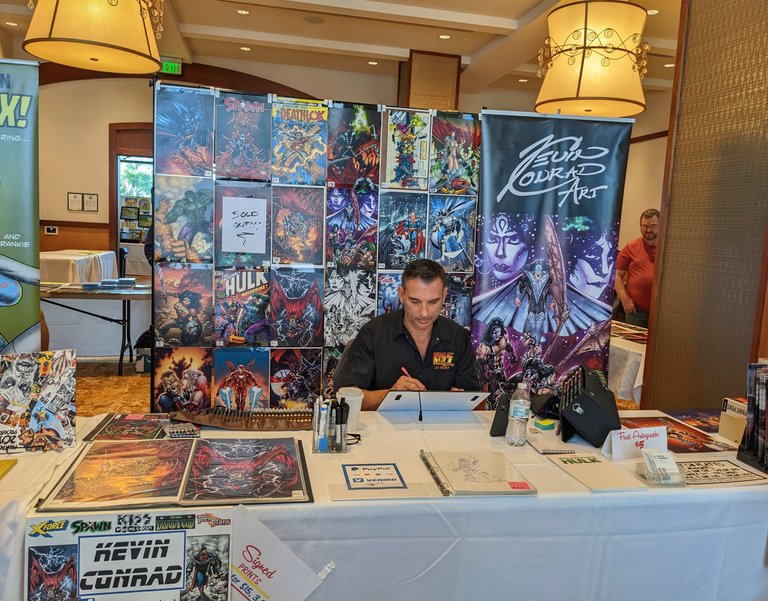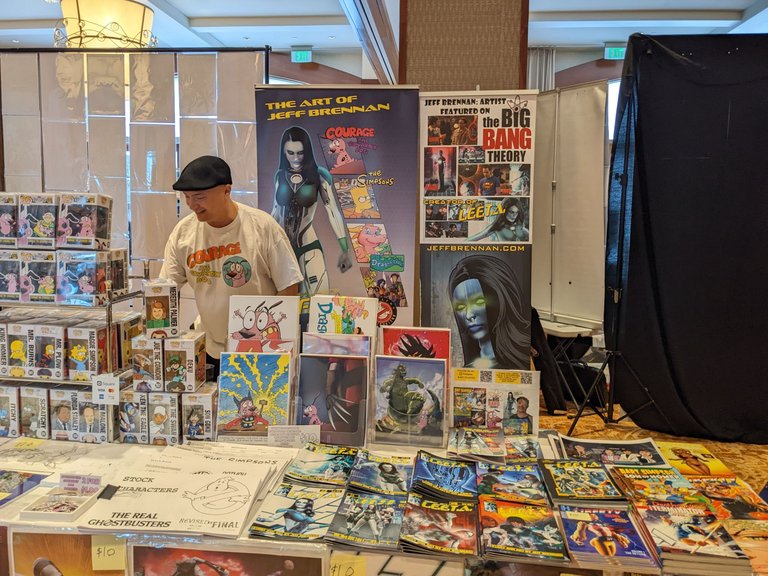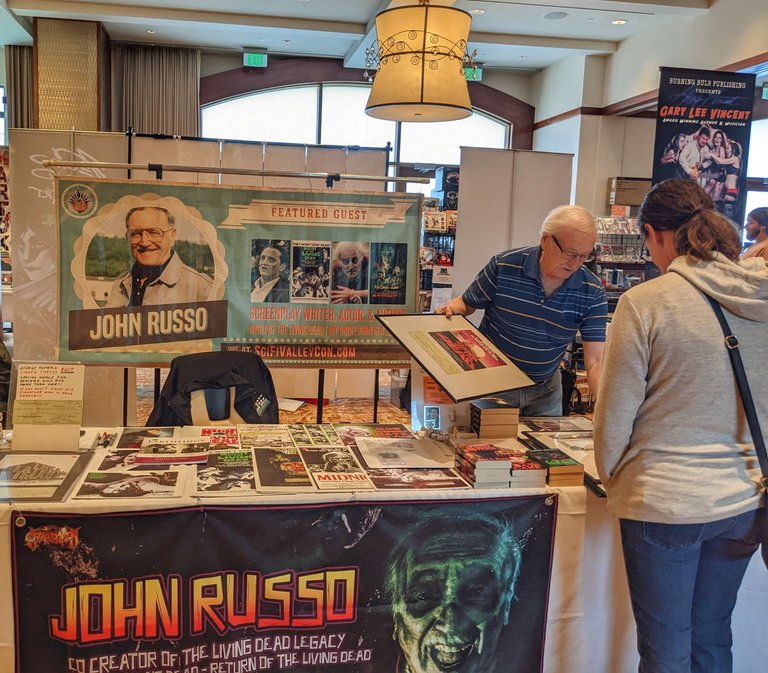 And there is no denying the artistry of the comic world!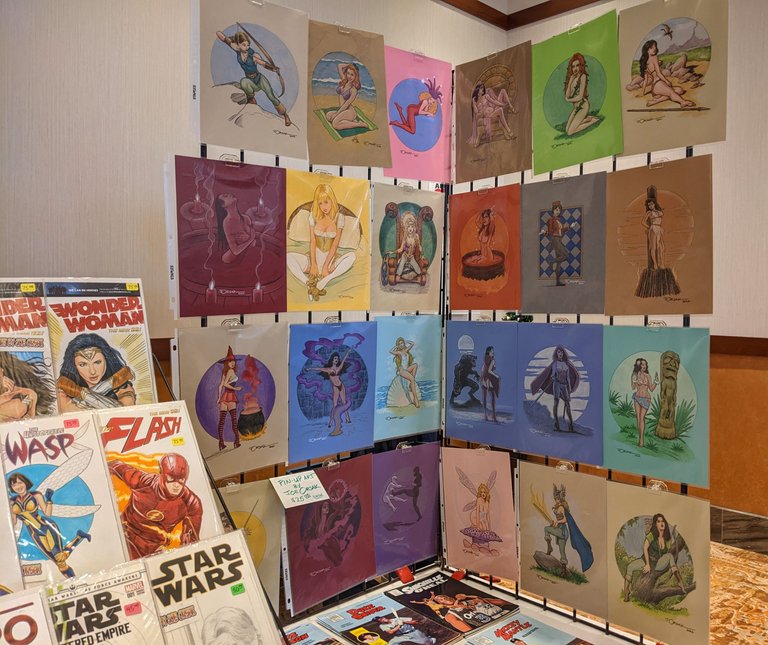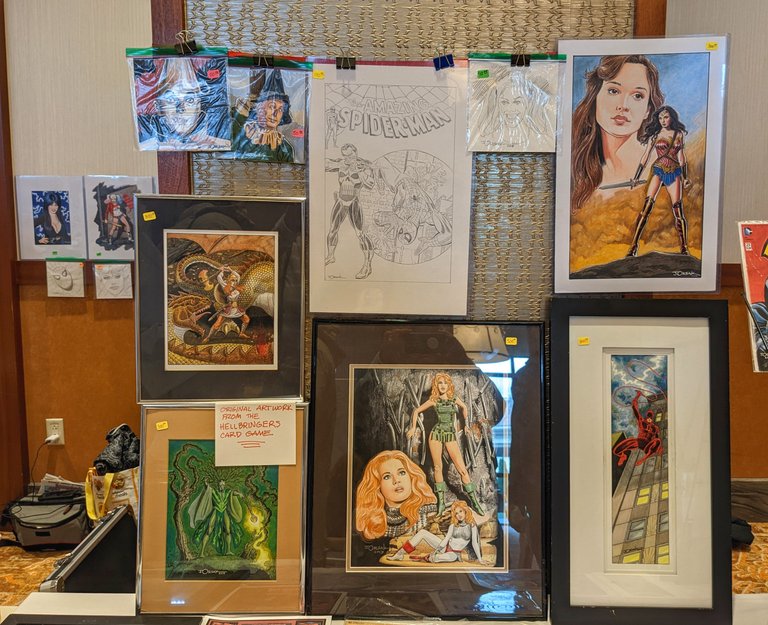 After several hours of perusing, hubs hit his purchase limit so we decided to wander on over to the flashing lights. The only good description is an adult arcade, with the beeping and spinning and strobing machines :0)
I totally understand why people like this, it definitely appeals to the inner child!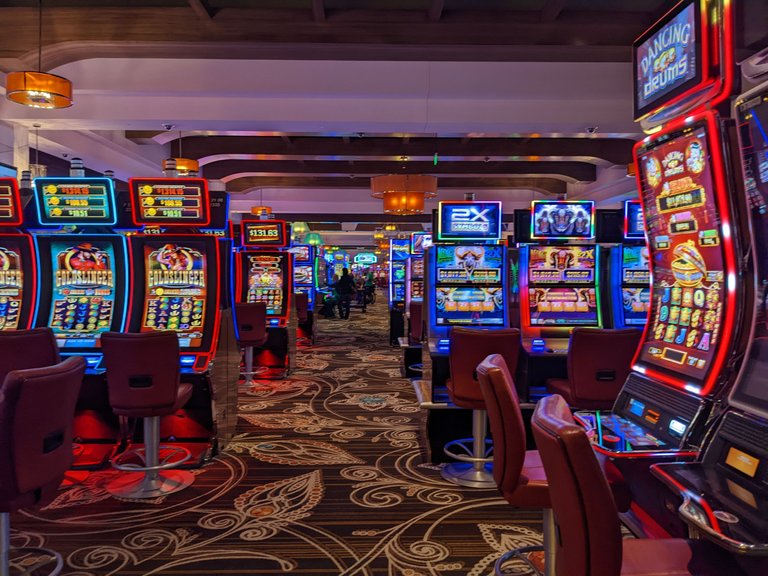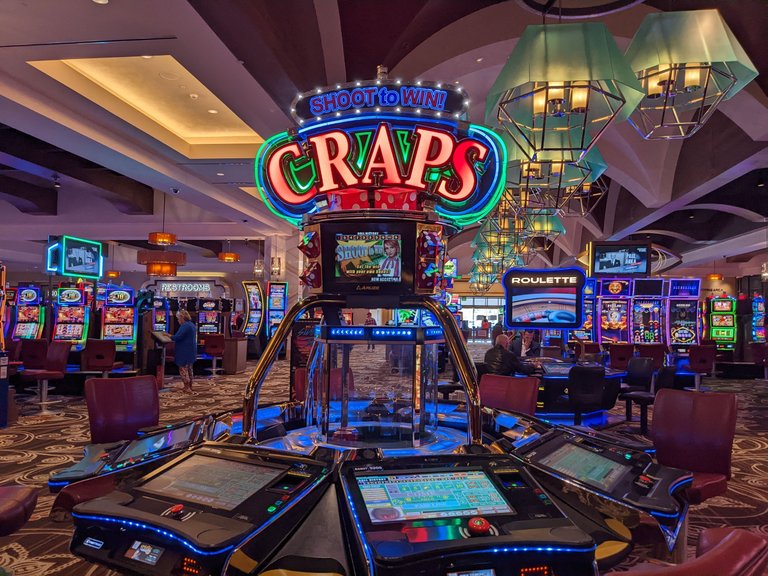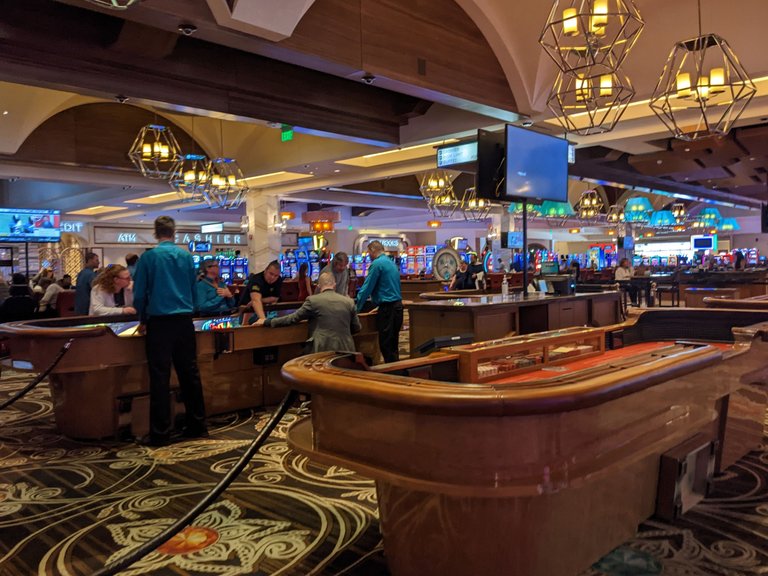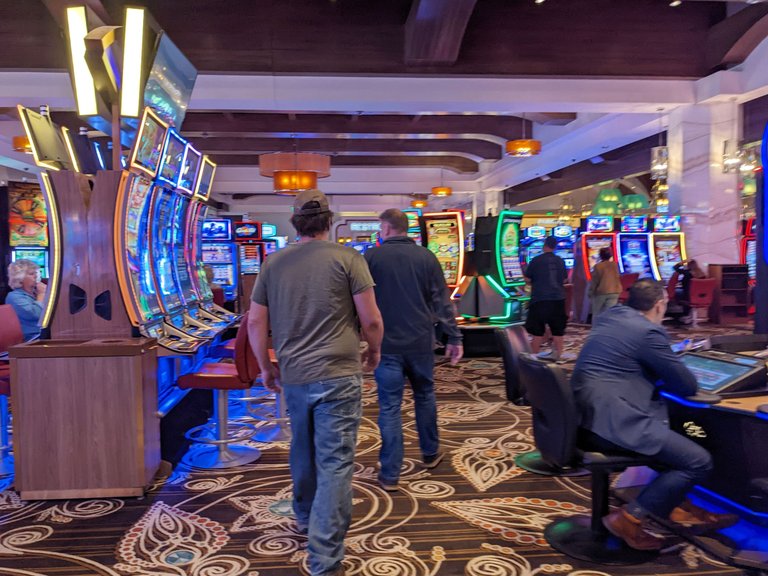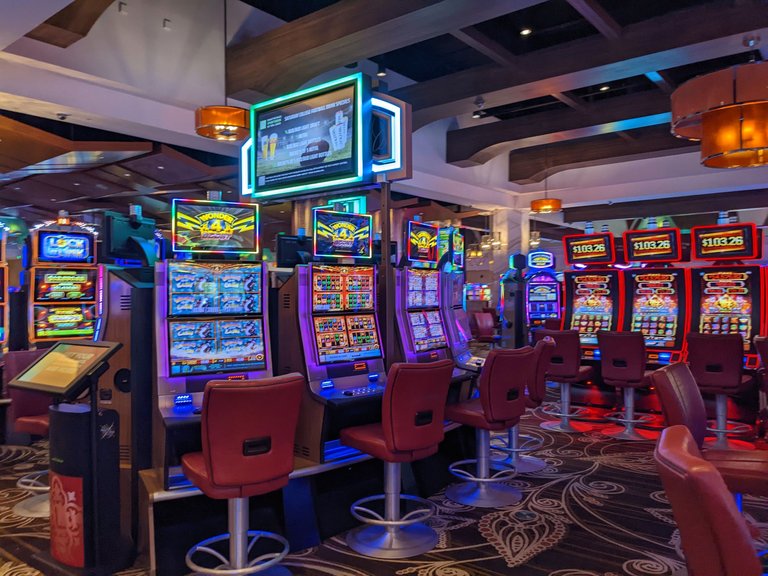 I do not have the gambling gene which is good. I spent exactly one dollar... Brought it up to three then lost it, ha!
If ever I tried this again, I would cash out when I doubled then keep playing with the original amount, taking out half of every double- unless of course I lost it which is likely XD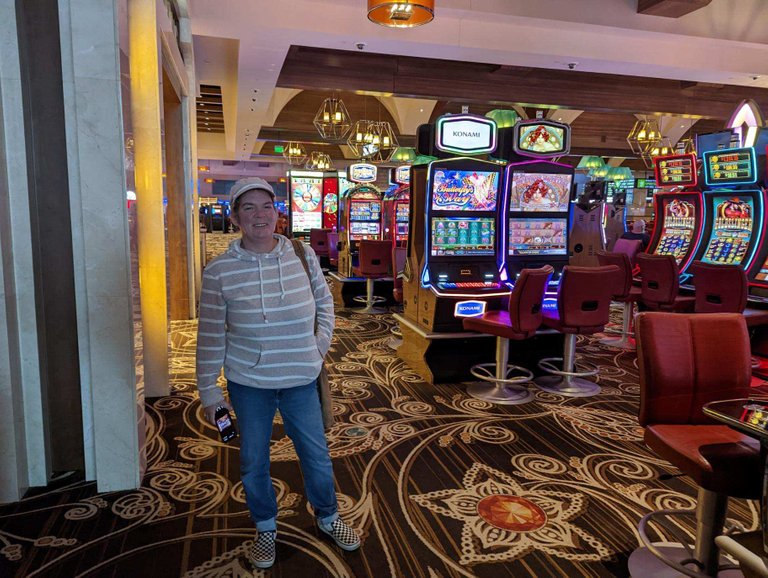 Dinner time, but first a potty break, and what a potty, wow!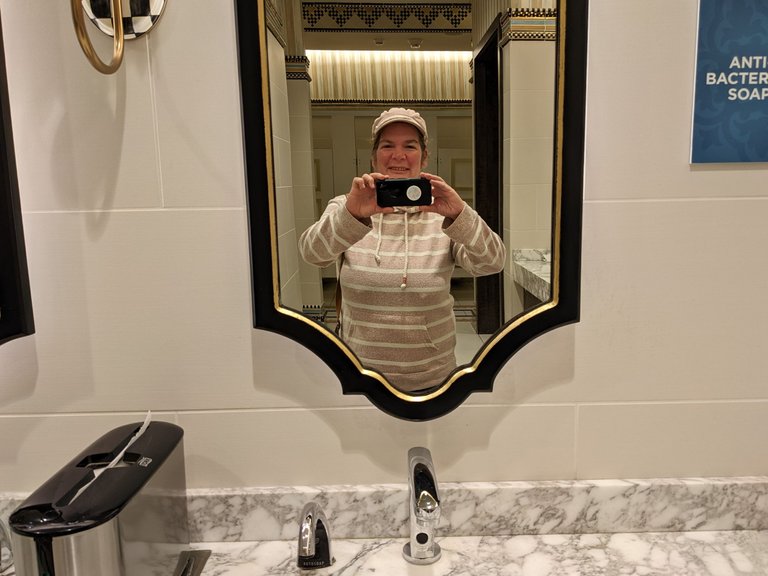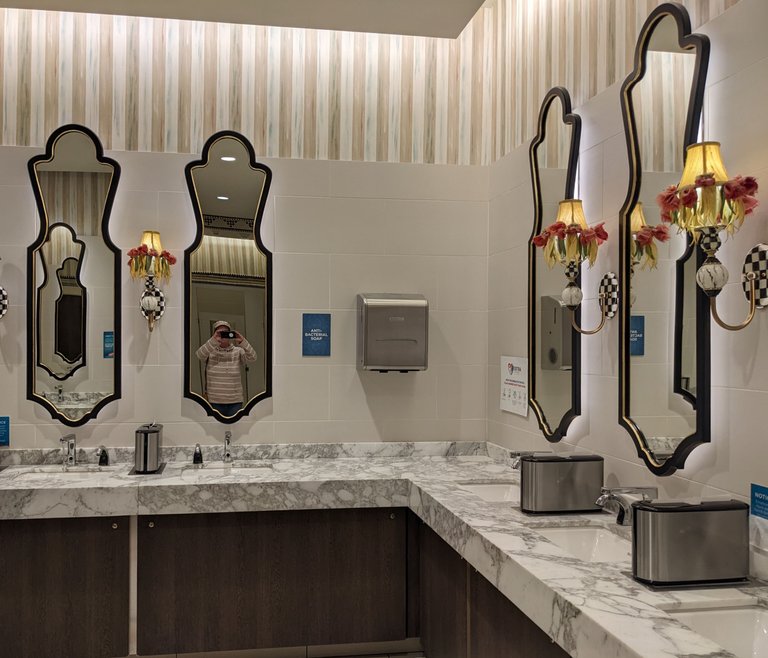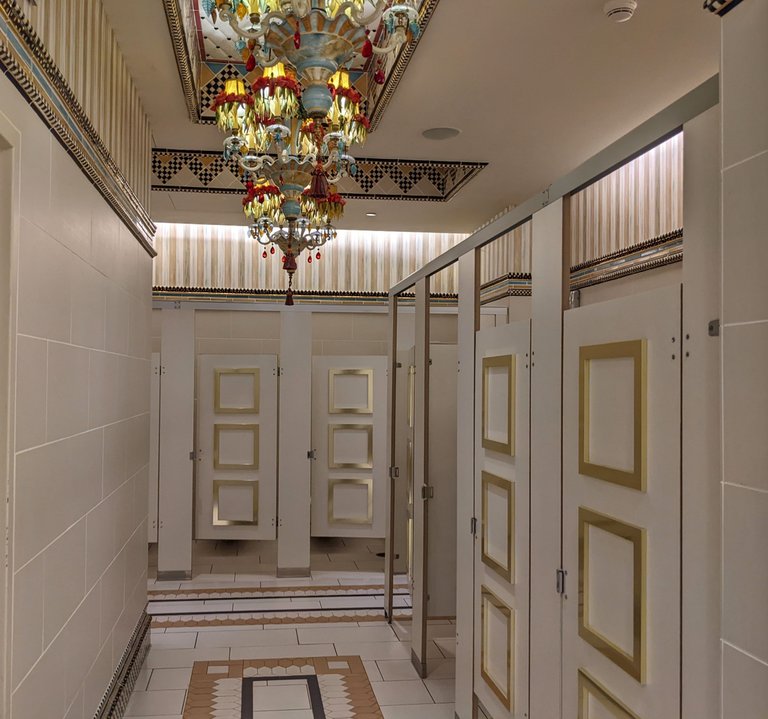 We were going to try the buffet, we've always heard casino buffets are exceptionally good, but apparently we were a little too early and they weren't open.
So we went to their little mall food court setup where the choice was burgers, subs, or Italian.
The men in my family will always be in the mood for a good burger, I on the other hand am more of a sandwich girl :)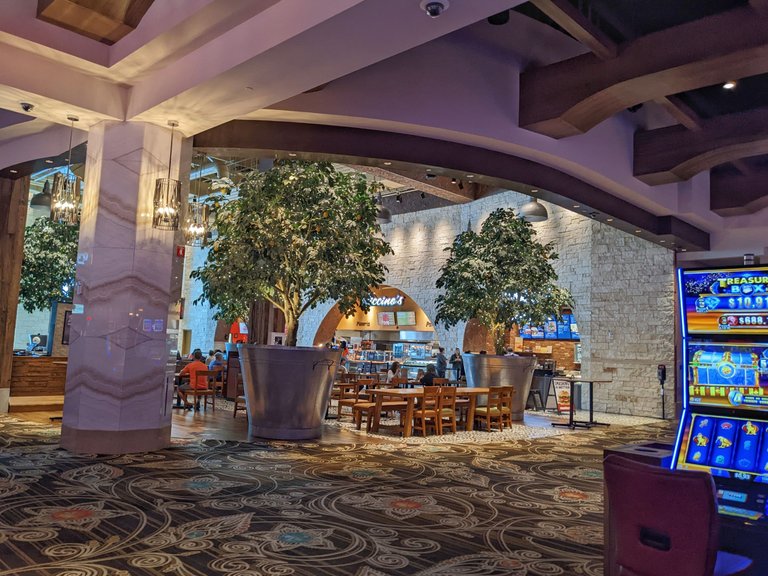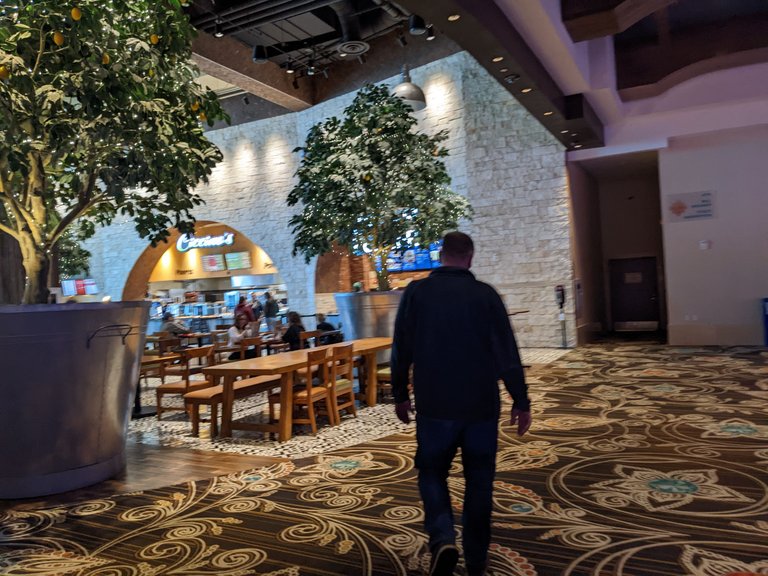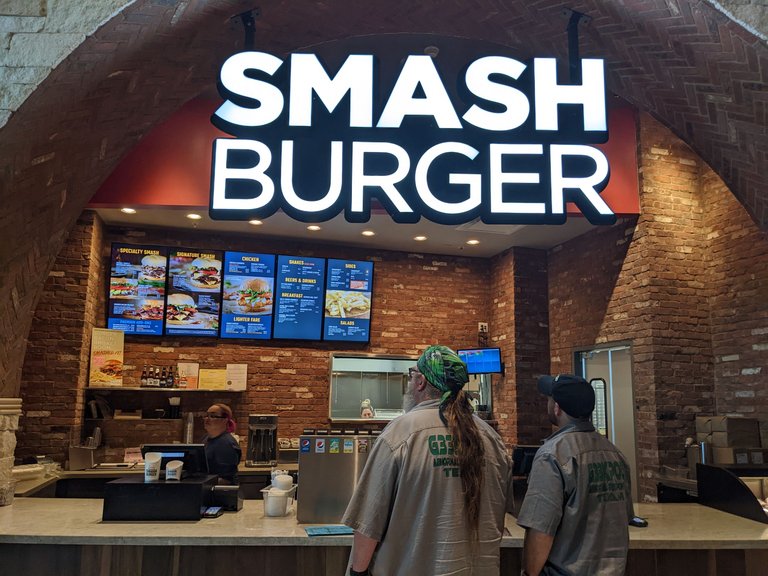 They definitely chose some awesome names for these, who wouldn't want to try a Smash burger or a Knuckle sandwich? Haha, the aggressive names made me giggle!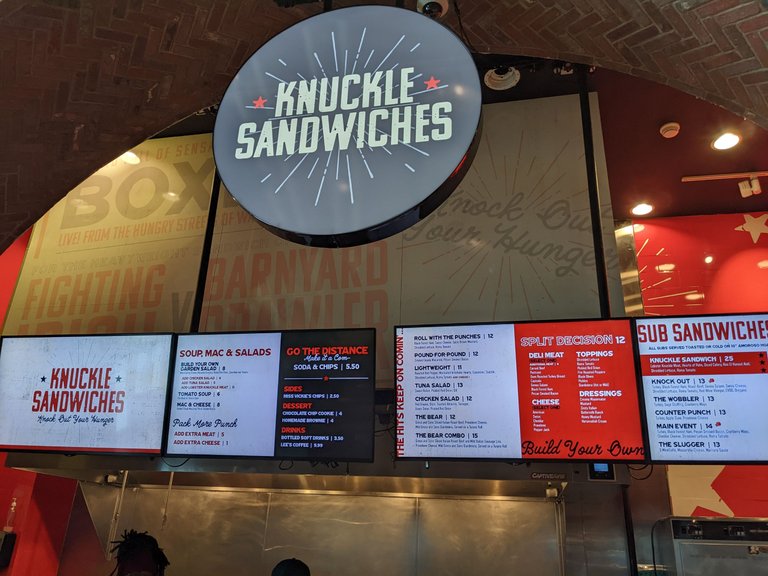 I went for the Greek sub and Oh My God, it was delicious!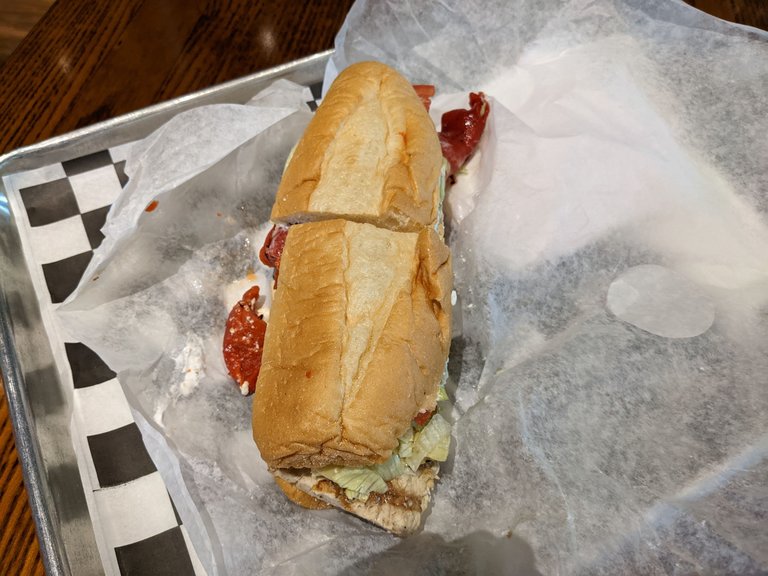 Marinated and grilled chicken breast with marinated artichokes and roasted red peppers, cucumbers, lettuce, Roma tomatoes, feta, Tzatsiki sauce and Italian dressing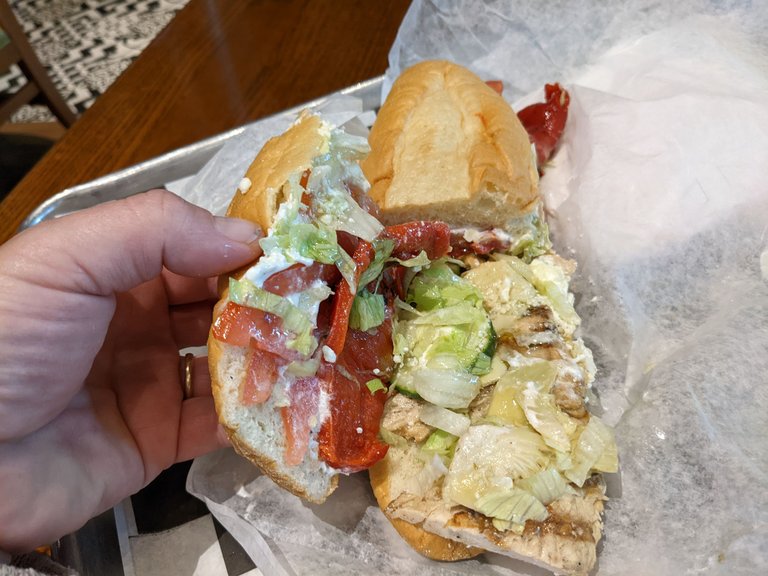 Naturally the guys went with the burgers and fries, along with vanilla milkshakes...half of hubs shake became mine, and wow was it yummy!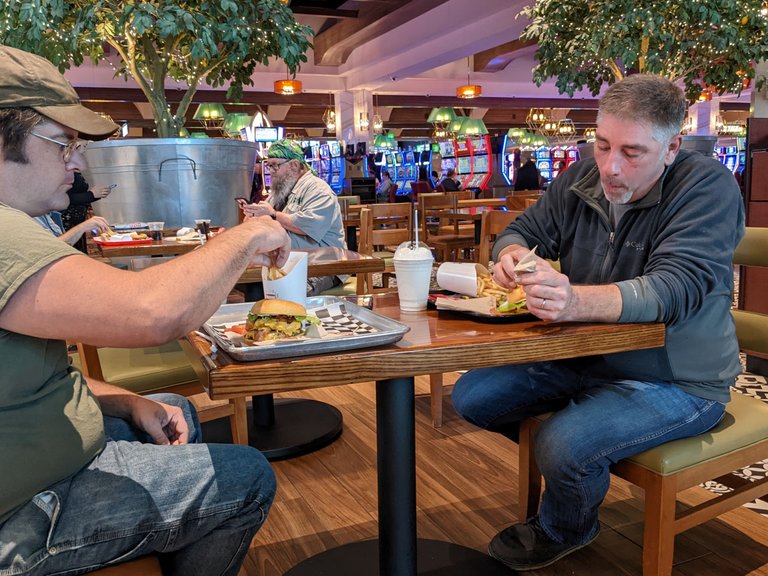 All in all a spectacular day out!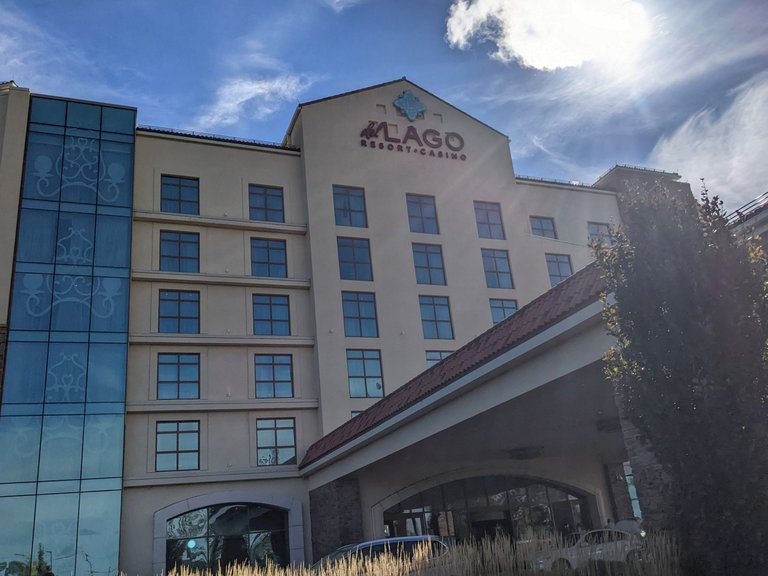 I want to take a minute to mention how much I love how eclectic my husband is. Some people know him as the bar brawler/billiard hustler from back in the day, others as an intellectual genius, others as a professional, yet others as a redneck, and others still as a goofball (namely his kids and grandkids)
Almost no one would guess he was ever into comics, and it's only recently that he found himself rekindling this interest and building a business around it.
He is a man that fits all and yet no stereotypes, depending on what you know of him. Somehow managing to be very complex while also simple. Haha, my man is an enigma!
Anyway, hope you enjoyed hanging out with me through a day...Make it a great week hive peeps!


---
---