FLY that likes to be photographed (Macrophotography)
Here we go with one more entry to the #monomad challenge!!

Recently I started to get interested in macro photography, although it seems easy to zoom to the minimum movement blurs and especially when things are in constant motion, it becomes even more difficult.
About 3 weeks ago I bought a ring to invert my lens and make my macro shots and since then it's been a challenge to take large photos with such small objects.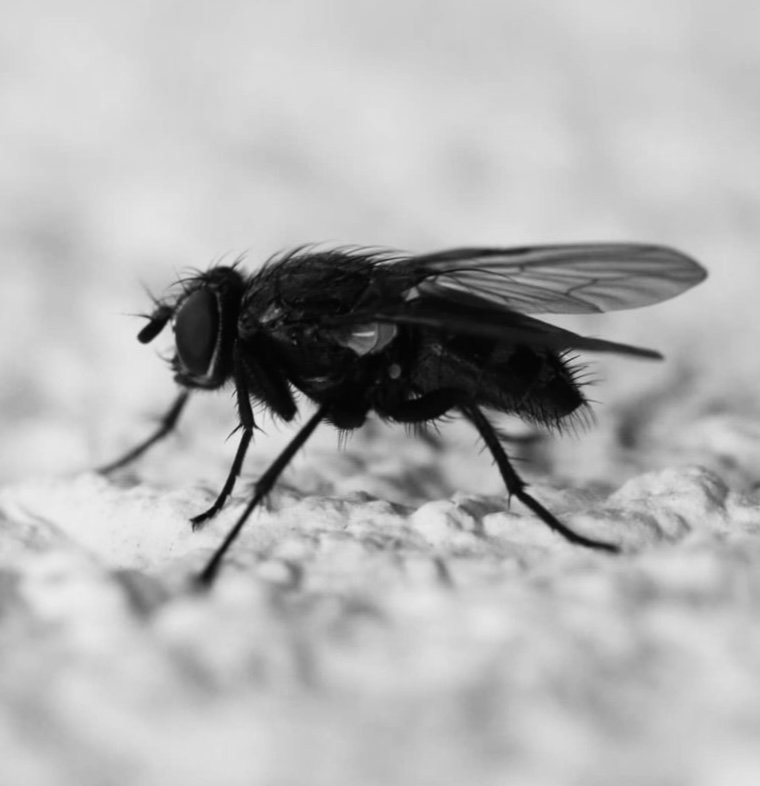 Photographing a simple fly can be as fun as a big headache in 50 photos, only these 2 managed to survive the flickering and twitching of it.
I don't know if the problem was the fly at all or if I moved too much and if I got too close she would just fly away and I would follow her.
but I like challenges and I didn't give up until I was able to focus on some of it.
As you know, I'm an amateur photographer and I still don't have the sensitivity of great photographers.
Macro photography is a niche of awesome stuff.
In addition to being fun, we managed to pay attention to certain details that we previously didn't care about at all.
we check things we can never see with the naked eye.
I for example didn't know that flies had a kind of hair on their body.
Well for today is all I hope you like it :)
---
---