[Esp / Eng] Dictionary of Caroreño Lexicon, a very particular language.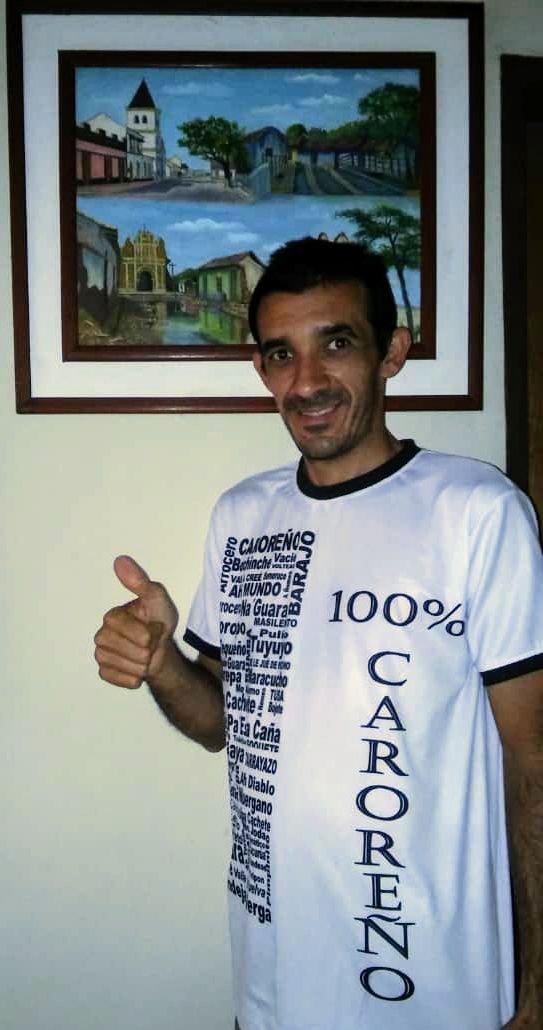 Hola mis queridos y apreciados lectores, quiero compartir con todos ustedes la forma tan particular que tenemos los caroreños para hablar, sabiendo que los caroreños somos las personas nacidas en la Ciudad de Carora Estado Lara, Venezuela; la gran mayoría de nuestro gentilicio habla o se comunica con frases únicas, que cuando llega algún turista, no entiende lo que se esta diciendo, esas frases en esta región, cada día se acrecientan mas. Así mismo en muchas regiones de mi país se crean palabras y estilos de habla por lo cual nos podemos diferenciar sin presentarnos. La tarde de ayer recibí un hermoso regalo de parte de mi esposa, una franela con palabras 100% caroreñas, este regalo me gusto mucho ya que estoy muy orgulloso de mi tierra, y hoy quiero presentárselas.
Hello my dear and appreciated readers, I want to share with all of you the particular way that we have the Caroreños to speak, knowing that the Caroreños are the people born in the city of Carora, Lara State, Venezuela; the vast majority of our people speak or communicate with unique phrases, that when a tourist arrives, does not understand what is being said, these phrases in this region, every day are growing more and more. Likewise, in many regions of my country words and styles of speech are created so that we can differentiate ourselves without introducing ourselves. Yesterday afternoon I received a beautiful gift from my wife, a flannel with words 100% caroreñas, I liked this gift very much because I am very proud of my land, and today I want to present them to you.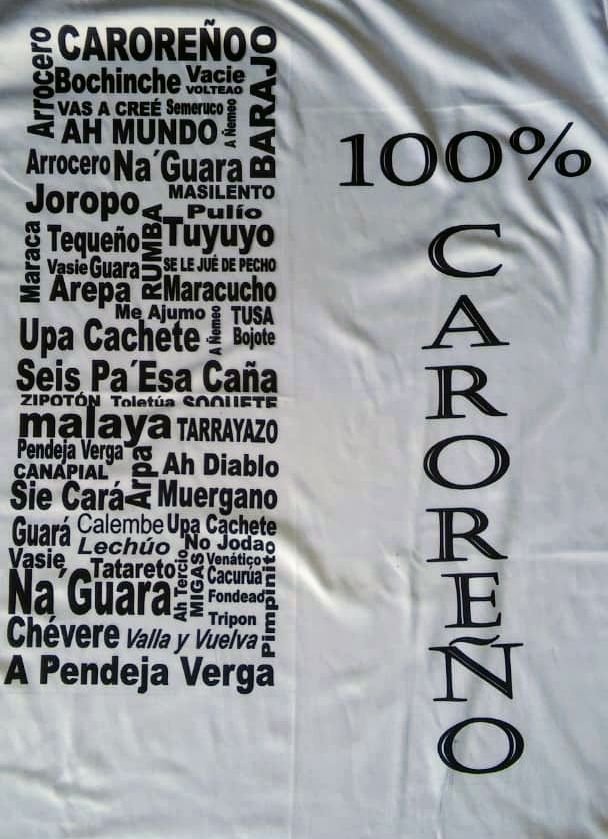 Muchas de estas palabras también pueden ser utilizadas en otra región venezolana, pero no siempre con el mismo significado que tiene en mi ciudad; sin más preámbulo los dejo con este pequeño diccionario de las palabras mas comunes:
Arrocero: se refiere a la persona que asiste a una fiesta o reunión privada sin ser invitado.
Bochinche: nos referimos a una fiesta ruidosa o cuando los niños se encuentran jugando de forma desordenada y con muchos gritos.
Ah diablo: es la más común, se utiliza cuando algo nos sorprende, es una especie de exclamación.
Seis pá esa caña: frase que proviene del juego llamado pericón, y es para dar respuesta a una mentira que se ha dicho, es decir cuando sabemos que la otra persona nos esta diciendo una mentira.
Pulío: nos referimos a una persona vestida de forma elegante.
Lechúo: persona con mucha suerte.
Sie Cará: palabra usada cuando nos dicen algo y nos toman por sorpresa.
Canapial: persona alcoholizada, es decir que consume mucho licor.
Pimpinito: se utiliza cuando una persona queda muy llena después de comer.
Tatareto: persona que camina con dificultad.
Venático: nos referimos a las personas que andan de mal humor o que su humor es muy cambiante.
Tarrayazo: cuando una persona consume alguna bebida alcohólica en un solo trago.
Se le jué de pecho: cuando una persona se le presenta una buena oportunidad y la aprovecha sin pensarlo.
A ñemeo: cuando encontramos algo fácil de realizar.
Guara: mujer de origen larense.
Upa cachete: expresión utilizada cuando alguien esta saliendo con otra persona, es la forma divertida y jocosa de decirle que anda de romance.
Calembe: cuando consideramos que algo ya no sirve.
Chévere: Expresión utilizada para referirse a que algo esta bien.
Valla y vuelva: nos referimos a comidas o bebidas muy claras y con poco sabor.
Vasie: cuando no creemos lo que se nos esta diciendo.
Cacurúa: palabra utilizada para referirse a una persona cabellera abundante y despeinada.
Migas: cuando partimos la arepa en pequeños pedazos en una comida liquida y la mezclamos.
Muérgano: persona con picardía y astucia, que siempre se sale con la suya.
Soquete: persona a la que se le presenta una gran oportunidad y no la aprovecha.
Tuyuyo: hinchazón que se produce a raíz de un fuerte golpe.
Tusa: cuando una persona sufre de problemas mentales.
Bojote: paquete de gran tamaño.
Tripón: forma despectiva de referirse a un niño pequeño pero que es muy llorón y malcriado.
Zipoton: persona de estatura alta y contextura grande.
Masilento: persona que dura mucho para realizar una actividad fácil.
Arpa:expresión utilizada cuando queremos que coloquen música.
Barajo: palabra usada para defendernos de algo que se nos dice y no nos gusta.
Ah mundo: expresión utilizada cuando tenemos un buen recuerdo; también utilizada cuando sentimos pena por alguien o algo.
Many of these words can also be used in other Venezuelan regions, but not always with the same meaning as in my city; without further ado I leave you with this small dictionary of the most common words:

Arrocero: refers to the person who attends a party or private meeting without being invited.
Bochinche: refers to a noisy party or when the children are playing in a disorderly manner and with a lot of shouting.
Ah diablo: is the most common, it is used when something surprises us, it is a kind of exclamation.
Seis pá esa caña: phrase that comes from the game called pericón, and it is used to respond to a lie that has been told, that is when we know that the other person is telling us a lie.
Pulío: we refer to a person dressed in an elegant way.
Lechúo: a person with a lot of luck.
Sie Cará: a word used when we are told something and we are taken by surprise.
Canapial: an alcoholic person, that is to say, a person who consumes a lot of liquor.
Pimpinito: used when a person is very full after eating.
Tatareto: person who walks with difficulty.
Venático: we refer to people who are in a bad mood or whose mood is very changeable.
Tarrayazo: when a person consumes an alcoholic drink in one gulp.
Se le jué de pecho: when a person is presented with a good opportunity and takes advantage of it without thinking about it.
A ñemeo: when we find something easy to do.
Guara: woman of larense origin.
Upa cachete: expression used when someone is dating another person, it is a funny and jocular way of telling him/her that he/she is having an affair.
Calembe: when we consider that something is no longer useful.
Chévere: Expression used to refer to the fact that something is good.
Valla y vuelva: when we refer to food or drinks that are very clear and with little flavor.
Vasie: when we do not believe what we are being told.
Cacurúa: a word used to refer to a person with abundant and unkempt hair.
Migas: when we break the arepa in small pieces in a liquid food and we mix it.
Muérgano: person with mischievousness and cunning, who always gets his way.
Soquete: person who is presented with a great opportunity and does not take advantage of it.
Tuyuyo: swelling that is produced as a result of a strong blow.
Tusa: when a person suffers from mental problems.
Bojote: large package.
Tripón: derogatory way of referring to a small but very crying and spoiled child.
Zipoton: person of tall stature and big build.
Masilento: a person who takes a long time to perform an easy activity.
Arpa: expression used when we want them to play music.
Barajo: word used to defend ourselves from something that is said to us and we don't like it.
Ah mundo: expression used when we have a good memory; also used when we feel sorry for someone or something.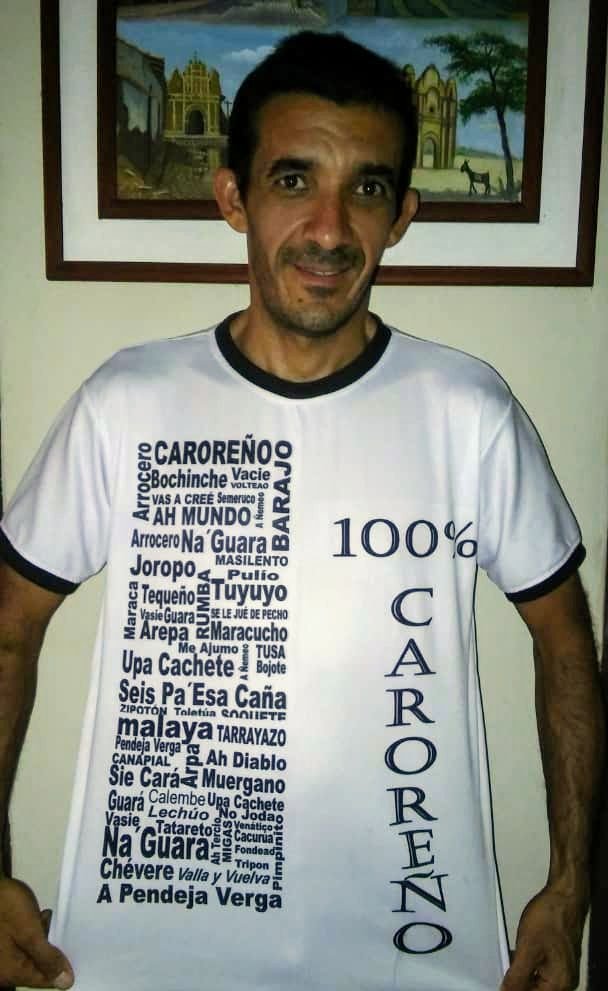 Amigos este es el significado de algunas de las palabras de mi franela, espero hayan desfrutado la lectura de esta publicación y compartas conmigo algunas de las palabras o expresiones propias de tu región, esas que nos hacen únicos y a diferenciarnos de resto de las regiones; por ahora se despide su amigo el Drhueso hasta una nueva oportunidad.
Friends this is the meaning of some of the words of my flannel, I hope you have enjoyed reading this publication and share with me some of the words or expressions of your region, those that make us unique and differentiate us from the rest of the regions; for now your friend Drhueso says goodbye until a new opportunity.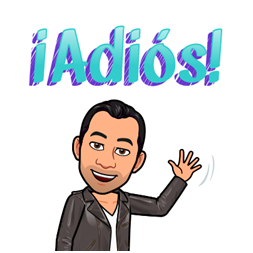 Imagen creada con Bitmoji / Image created with Bitmoji
Las imágenes son de mi propiedad, fueron tomadas con mi teléfono celular marca LG / The images are my property, they were taken with my LG cell phone.
Traducido con www.DeepL.com/Traductor (versión gratuita)
Translated with www.DeepL.com/Translator (free version)
---
---