[Esp / Eng] Excellent night of dogs, hamburgers and family fun
Buenas noches mis amigos de la colmena, quiero compartir con ustedes una noche muy especial que pase el día de hoy junto a la familia de mi esposa, fue una salida a comer comida chatarra, específicamente perros calientes y hamburguesas.
Good evening my friends of the hive, I want to share with you a very special night that I spent today with my wife's family, it was an outing to eat junk food, specifically hot dogs and hamburgers.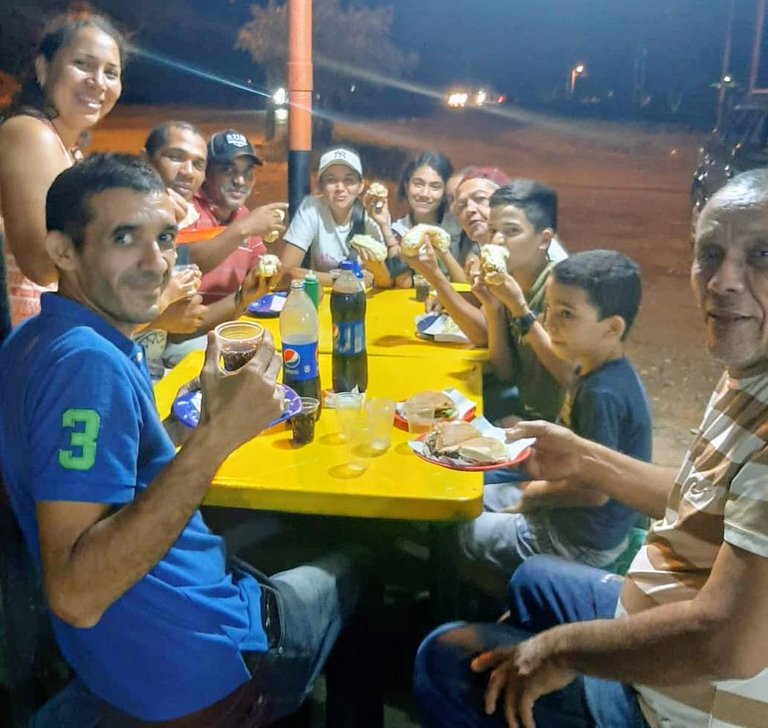 Hace tiempo que no compartía con el núcleo completo de mi esposa, y el día de hoy recibimos la invitación por parte de un primo quien se encuentra en el exterior, quien transfirió dinero para que esta salida se diera.
It had been a while since I had shared with my wife's entire family, and today we received the invitation from a cousin who is abroad, who transferred money for this outing to take place.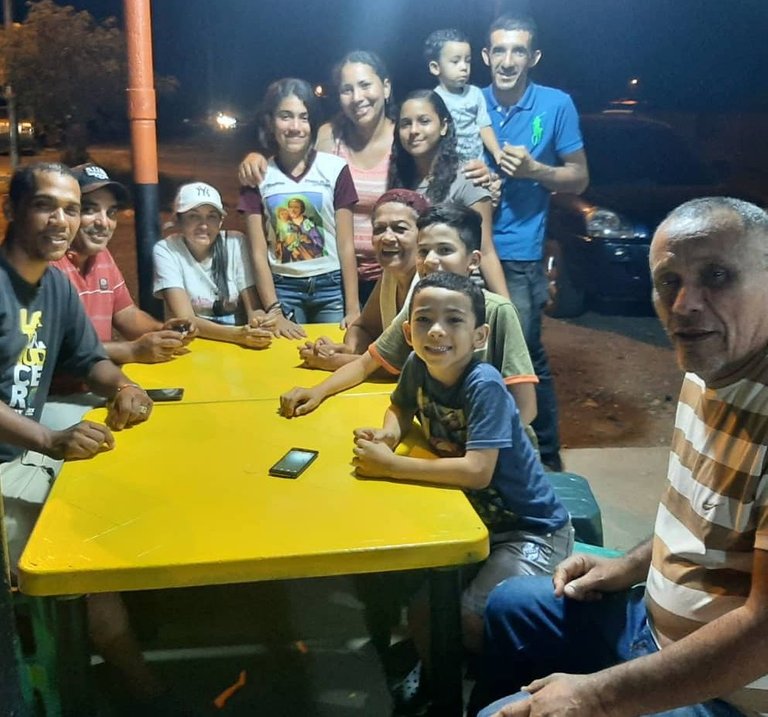 A pesar de que a menudo salimos a comer a la calle, no habíamos tenido la oportunidad de estar todos juntos; fue momento muy grato donde se dieron chistes, cuentos e historias, las risas estuvieron presentes en todo momento, siento que nos hacia mucha falta compartir y reírnos para salir de la monotonía.
Although we often go out to eat on the street, we had not had the opportunity to be all together; it was a very pleasant moment where jokes, stories and stories were given, laughter was present at all times, I feel that we really needed to share and laugh to get out of the monotony.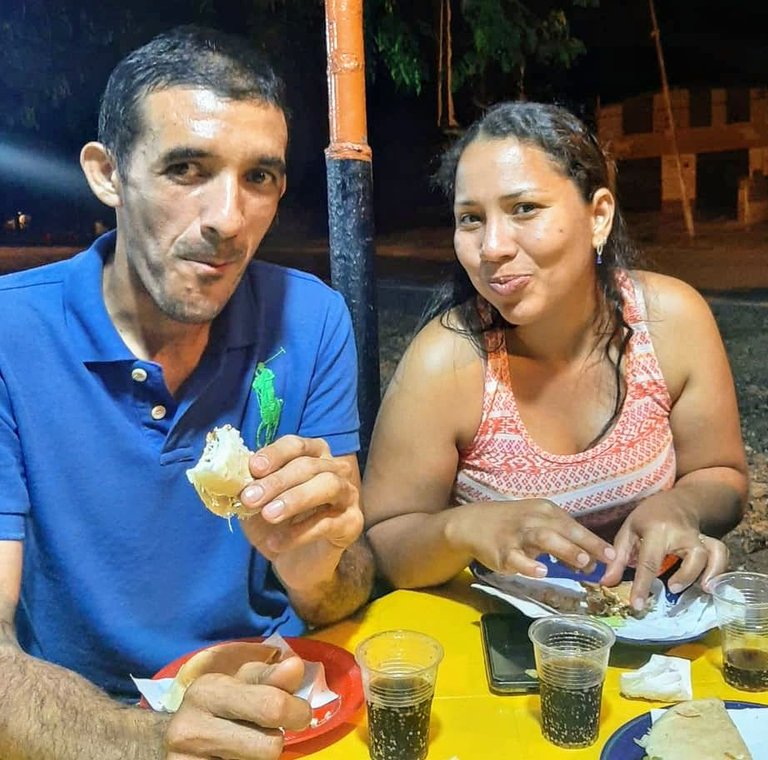 Los invitados éramos 10 personas, pero el día de hoy llego un primo del campo con su hija y también lo llevamos a comer; en total pedimos un combo de 20 perros calientes, 10 hamburguesas y 3 refrescos, no quedo nada jajajaja. La familia de mi esposa es muy comelona y yo no me quedo atrás.
We were 10 guests, but today we had a cousin from the country with his daughter and we also took him to eat; in total we ordered a combo of 20 hot dogs, 10 hamburgers and 3 soft drinks, there was nothing left hahahaha. My wife's family is a big eater and I am not far behind.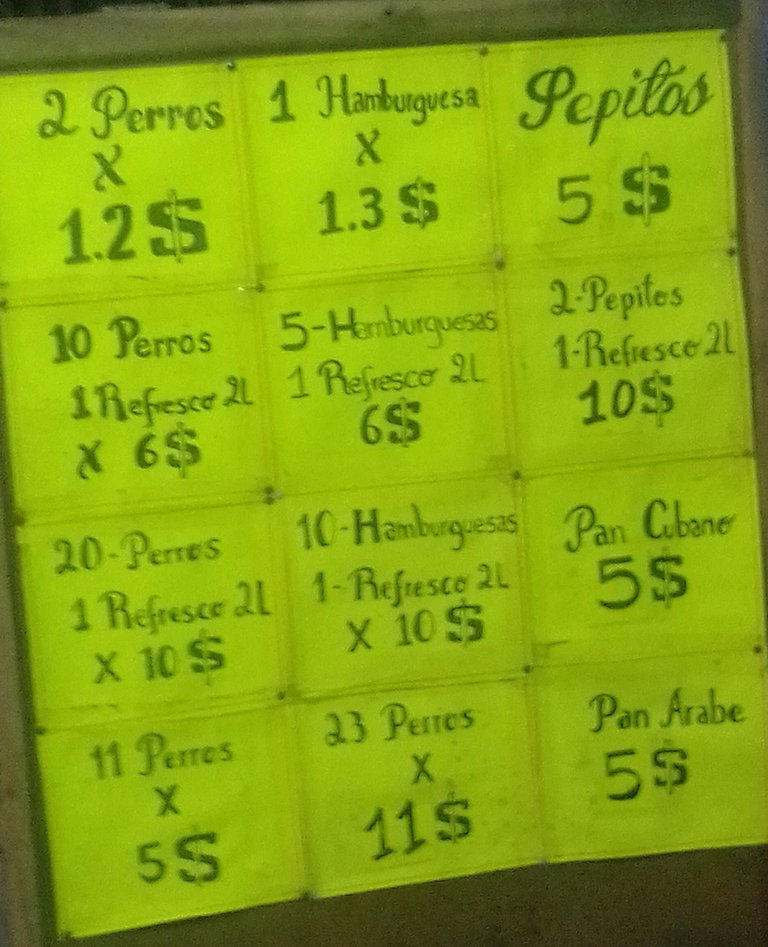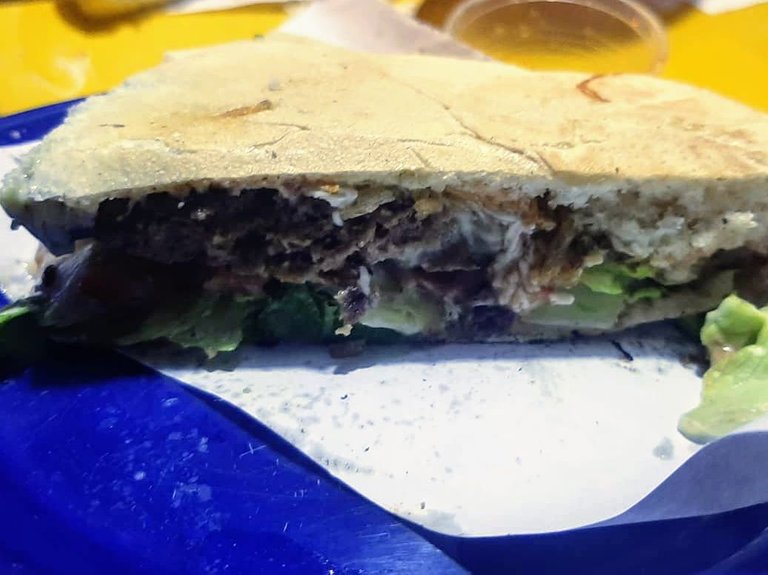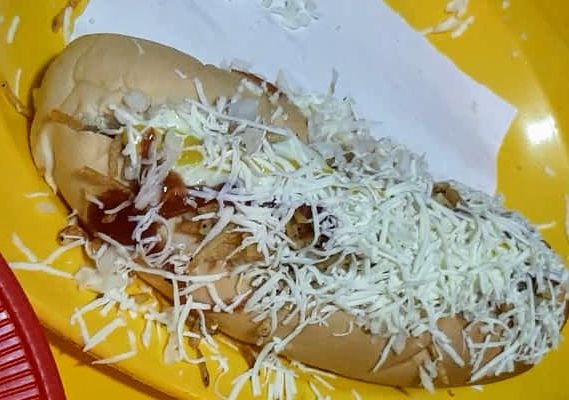 Les cuento que la señora que nos atendió fue muy amable, cuando hicimos el pedido pregunto que cuantos eran para llevar, la respuesta inmediata de todos fue, todos son para comer acá jajajaja; este momento sirvió para celebrar el día del músico ya que un sobrino toca cuatro y también había un ambiente festivo en mi ciudad ya que el candidato a la alcaldía preferido por todos gano las elecciones, en la ciudad habían caravanas y fiestas por todas partes, por un momento recordé en mi mente todas las celebraciones pasadas y sentí gran nostalgia por todos los familiares que se han ido, en particular por el primo de mi esposa quien es un gran amigo y una excelente persona y gracias a su cariño pudimos disfrutar este momento.
I tell you that the lady who attended us was very kind, when we placed the order she asked how many were to take away, the immediate response from everyone was, they are all to eat here hahahaha; this moment served to celebrate the day of the musician since a nephew plays four and there was also a festive atmosphere in my city since the mayoral candidate preferred by all won the election, in the city there were caravans and parties everywhere, for a moment I remembered in my mind all the past celebrations and felt great nostalgia for all the relatives who have gone, in particular for my wife's cousin who is a great friend and an excellent person and thanks to his love we were able to enjoy this moment.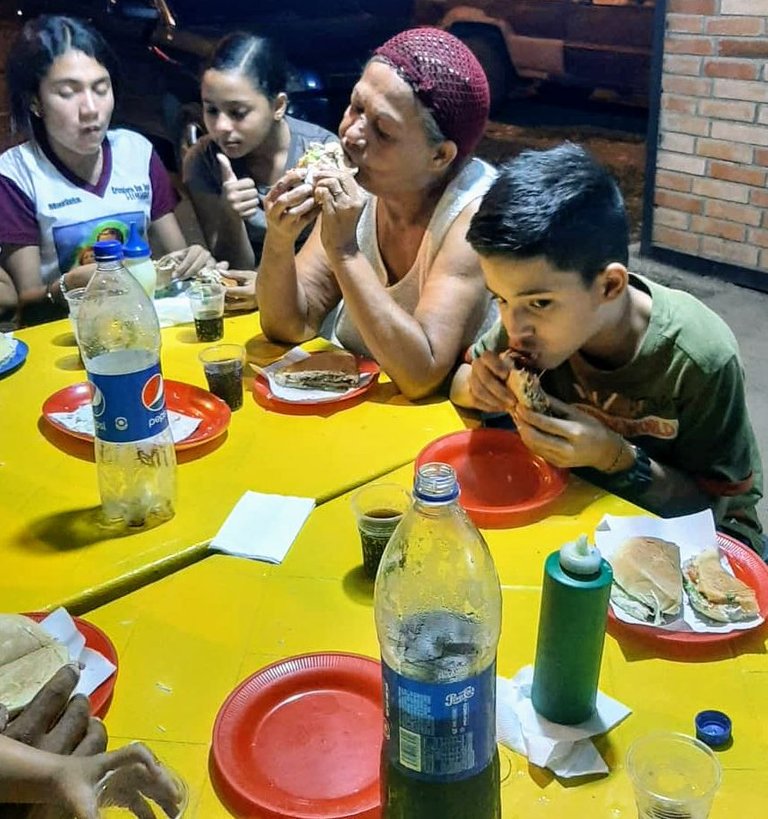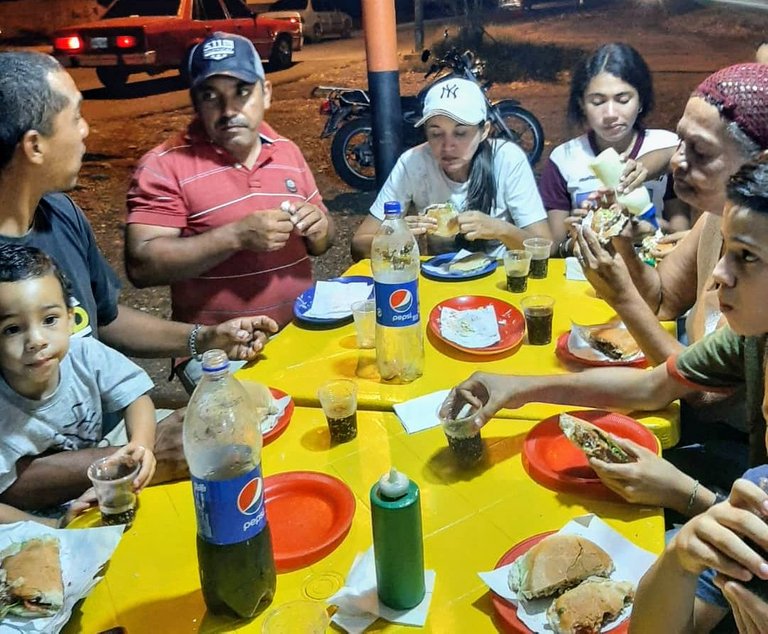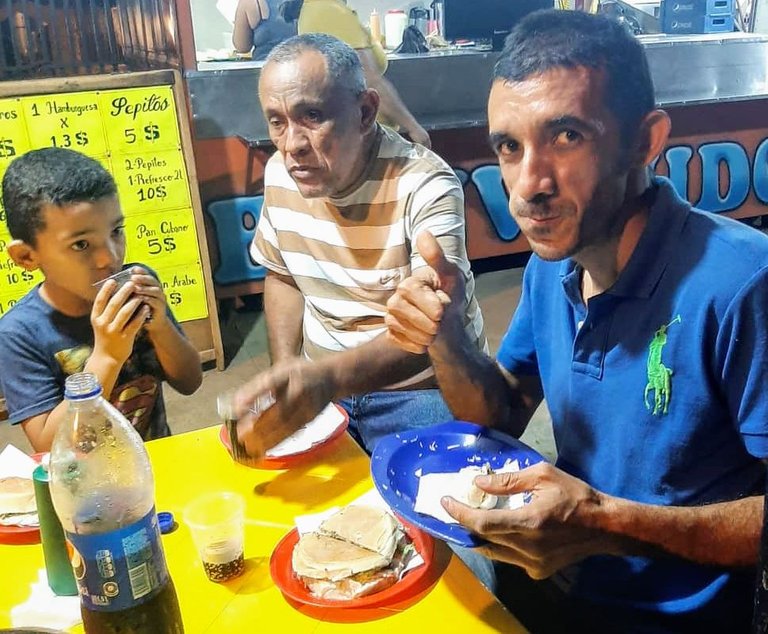 Espero que estos momentos se den mas seguido y que algún día podamos disfrutar con la familia completa como hace años atrás; agradecido a todos por leerme y espero hayan disfrutado la lectura, hasta una nueva oportunidad se despide su amigo el Drhueso.
I hope that these moments happen more often and that someday we can enjoy with the whole family as we did years ago; thank you all for reading and I hope you enjoyed the reading, until another opportunity your friend Drhueso bids you farewell.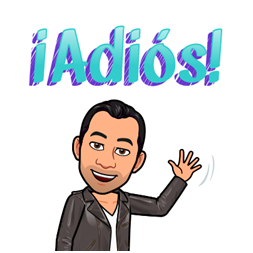 Imagen creada con Bitmoji / Image created with Bitmoji
Las imágenes son de mi propiedad, fueron tomadas con mi teléfono celular marca LG / The images are my property, they were taken with my LG cell phone.
Traducido con www.DeepL.com/Traductor (versión gratuita)
Translated with www.DeepL.com/Translator (free version)
---
---