[Esp / Eng] My experiences of shopping at the municipal market in my city
Hola mis amigos de la colmena, un placer en saludarles. Hoy quiero compartir con ustedes mi experiencia al ir de compras en el mercado municipal de mi ciudad; fui con mi hijo Matthias, poco acostumbro a llevarlo pero me pidió salir conmigo.
Hello my friends of the hive, a pleasure to greet you. Today I want to share with you my experience when I went shopping in the municipal market of my city; I went with my son Matthias, I am not used to take him with me but he asked me to go out with me.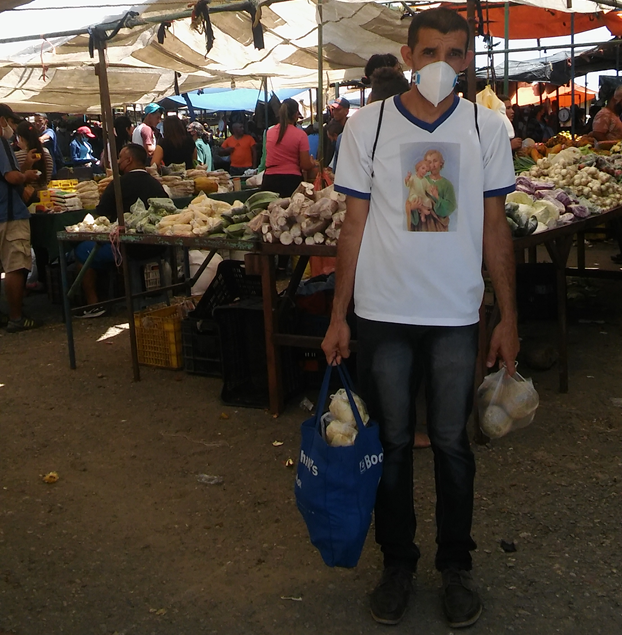 Los días lunes vienen a mi ciudad vendedores provenientes de la capital de estado y de muchos pueblos agricultores aledaños, y traen verduras, frutas, legumbres, especias, pescado, y variedad de productos frescos a muy buen precio, es por ello que la gran mayoría de los pobladores asistimos a realizar nuestras compras allí; para de esta forma rendir un poco el dinero, ya que para nadie es un secreto que los altos niveles de inflación han pegado en el bolsillo de todos los venezolanos.
On Mondays come to my city vendors from the state capital and many surrounding farming towns, and bring vegetables, fruits, vegetables, spices, spices, fish, and a variety of fresh produce at very good prices, which is why the vast majority of the villagers attend to make our purchases there; in this way to yield a little money, since it is no secret that the high levels of inflation have hit the pocket of all Venezuelans.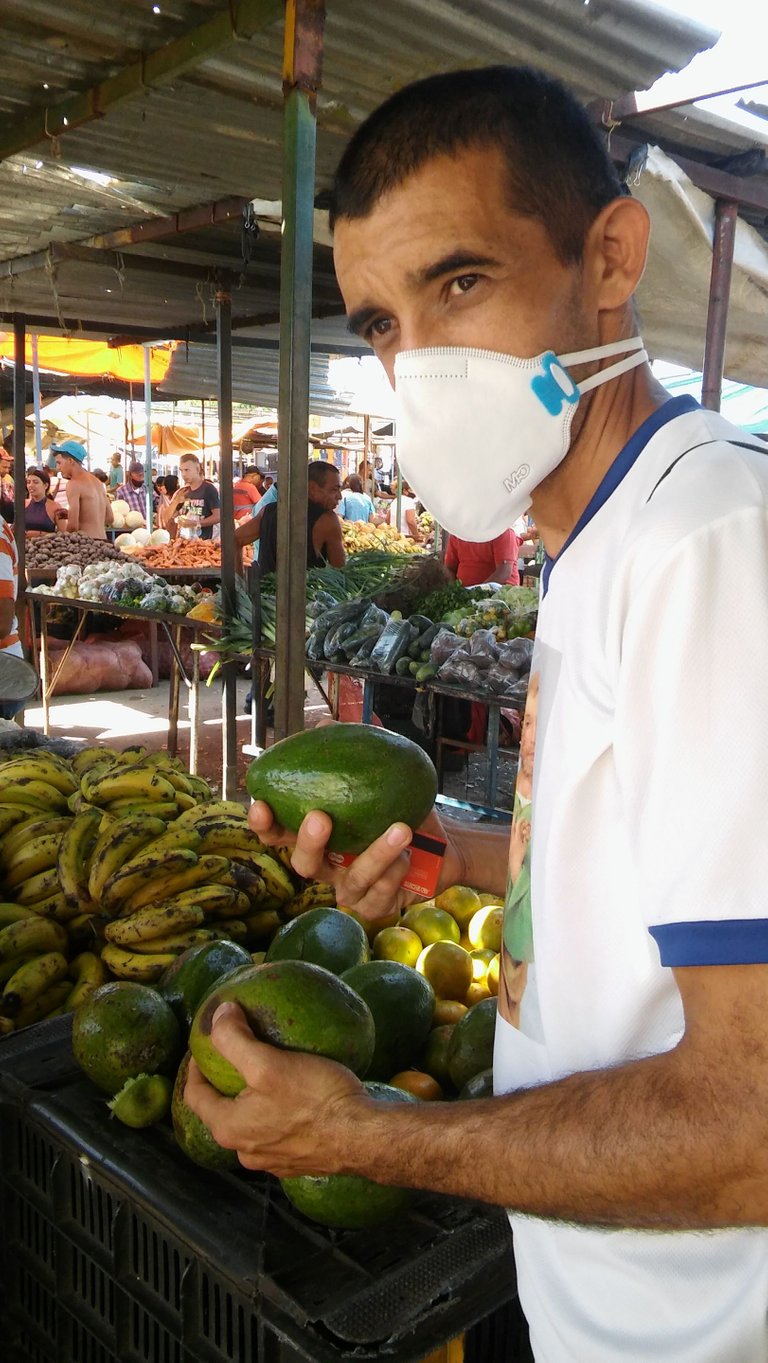 Soy de las personas que acostumbrar a ir a comprar allí, no solo por los precios bajos sino por la calidad de los productos que ofrecen; para mí es una rutina asistir los lunes al mercado y comprar todo lo necesario para la semana, ya que los precios de las fruterías son muy elevados y es un poco difícil la adquisición de todas las cosas en estos locales.
I am one of the people who are used to go shopping there, not only because of the low prices but also because of the quality of the products they offer; for me it is a routine to go to the market on Mondays and buy everything I need for the week, since the prices of the greengrocers are very high and it is a little difficult to buy everything in these stores.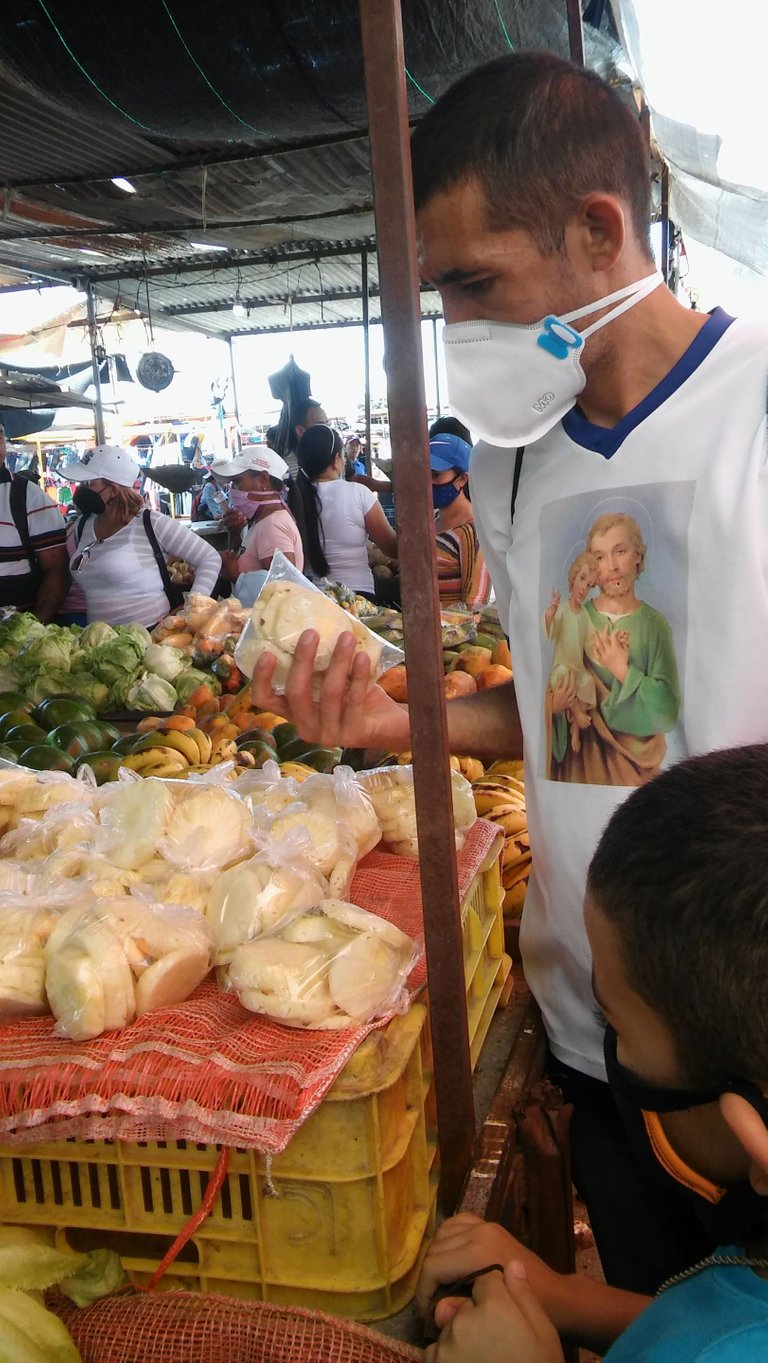 No es fácil asistir a realizar compras a este mercado, es muy concurrido y esto se presta para robos, tengo que estar muy pendiente porque cuando hay aglomeraciones los amigos de lo ajeno tienden a aprovecharse y te pueden sacar cualquier cosa sin darte cuenta, más aun en las épocas decembrinas porque vienen vendedores de ropa, zapatos y acuden mucho más personas; así mismo, debo de estar al pendiente de los pesos de los vendedores, porque tienden a trampearlos y te cobran más de lo debido.
It is not easy to go shopping at this market, it is very crowded and this lends itself to theft, I have to be very vigilant because when there are crowds of people, friends of others tend to take advantage and can take anything without realizing it, even more so during the Christmas season because there are clothing and shoe vendors and many more people come; likewise, I must be aware of the weights of the vendors, because they tend to cheat you and charge you more than they should.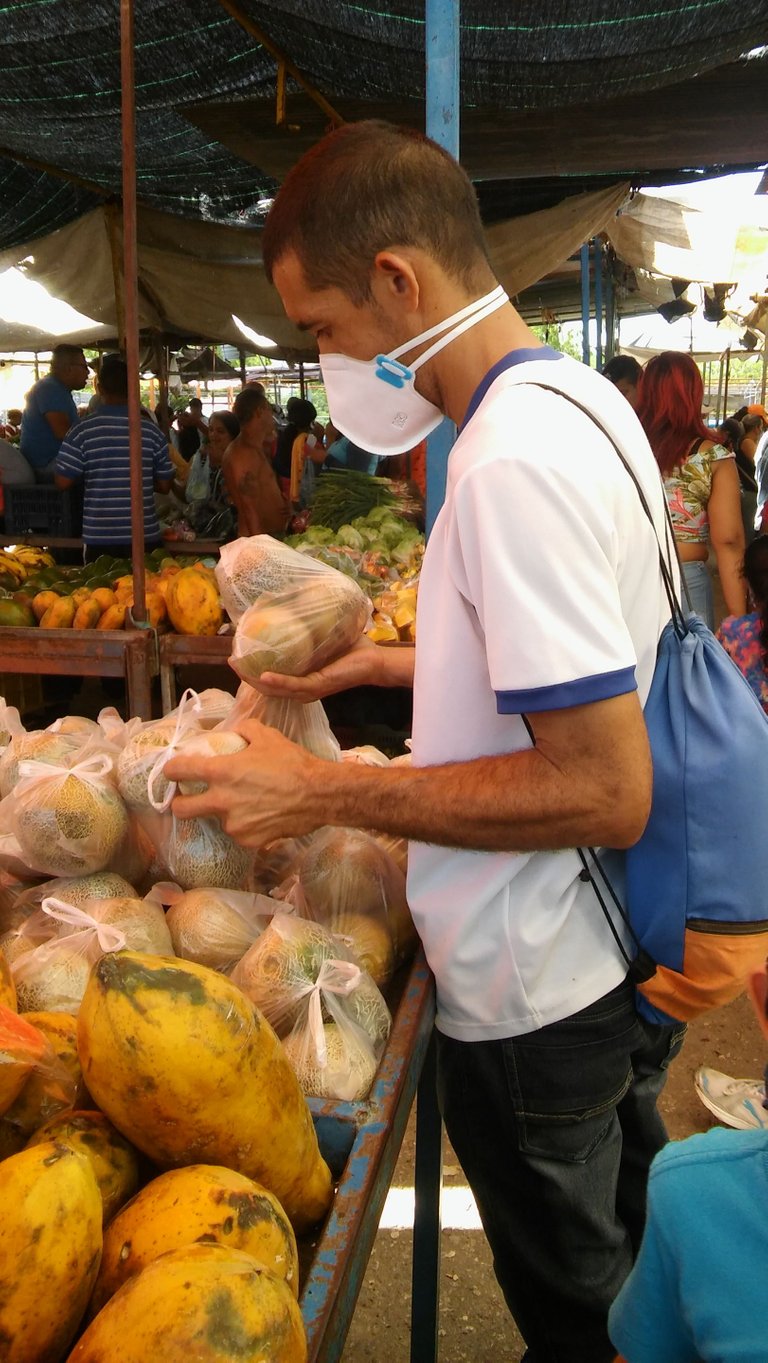 Tengo mucho tiempo realizando mis compras acá en el mercado y hay vendedores conocidos, porque provienen del campo donde me crie; en Rio Tocuyo no solo es un sitio de cría de chivos sino que se da muy bien la agricultura de yuca, pimentón, melón, tomate, auyama y otros; muchos de ellos estudiaron conmigo y son de confianza a la hora de comprarles los productos. Les puedo contar que mi hijo Matthias se sorprendí mucho con las especies, ya que la variedad de colores le parecía increíble jajaja.
I have been shopping here in the market for a long time and there are vendors I know, because they come from the countryside where I grew up; in Rio Tocuyo it is not only a place where goats are raised but also where cassava, paprika, melon, tomato, pumpkin and others are grown very well; many of them studied with me and can be trusted when it comes to buying products from them. I can tell you that my son Matthias was very surprised with the species, as the variety of colors seemed incredible to him hahaha.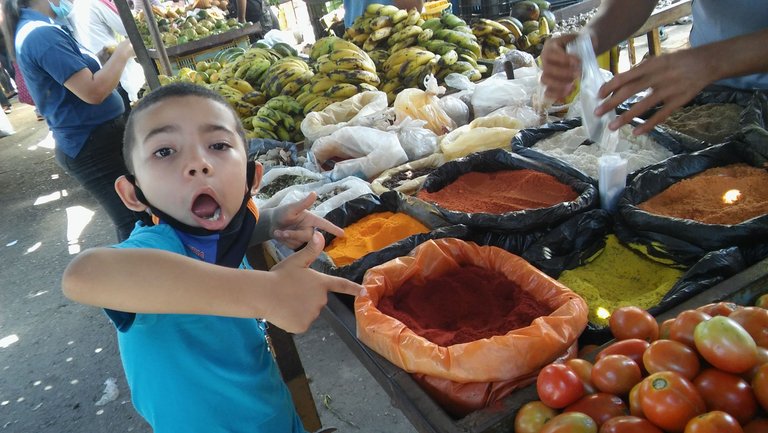 Por el contrario de estresarme al realizar las compras, para mi es una distracción, ya que aprovecho de conversar con ellos y escojo productos de buena calidad para el consumo de mi familia, que es lo más importante; en oportunidades anteriores les he contado que en casa solo se consumen jugos naturales y es por ello que compro acá buenas frutas para darles a mis pequeños.
On the contrary of stressing when shopping, for me it is a distraction, since I take the opportunity to talk with them and choose good quality products for my family's consumption, which is the most important thing; in previous opportunities I have told you that at home only natural juices are consumed and that is why I buy here good fruits to give to my little ones.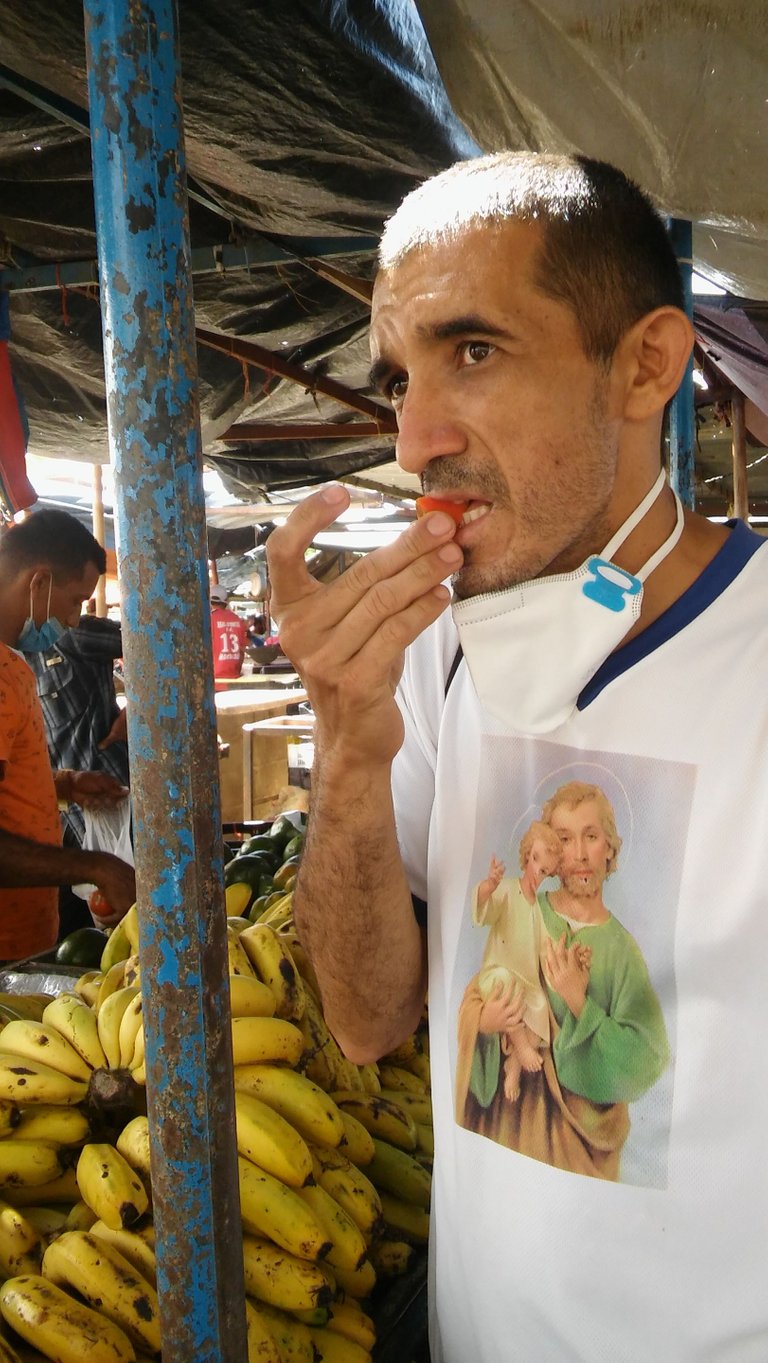 Gracias por siempre leerme y apoyarme; se despide su amigo el Drhueso hasta una nueva oportunidad.
Thank you for always reading and supporting me; your friend Drhueso bids me farewell until another opportunity.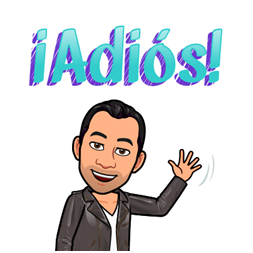 Imagen creada con Bitmoji / Image created with Bitmoji
Las imágenes son de mi propiedad, fueron tomadas con mi teléfono celular marca LG / The images are my property, they were taken with my LG cell phone.
Traducido con www.DeepL.com/Traductor (versión gratuita)
Translated with www.DeepL.com/Translator (free version)
---
---