Creating a Crisis - Going Digital.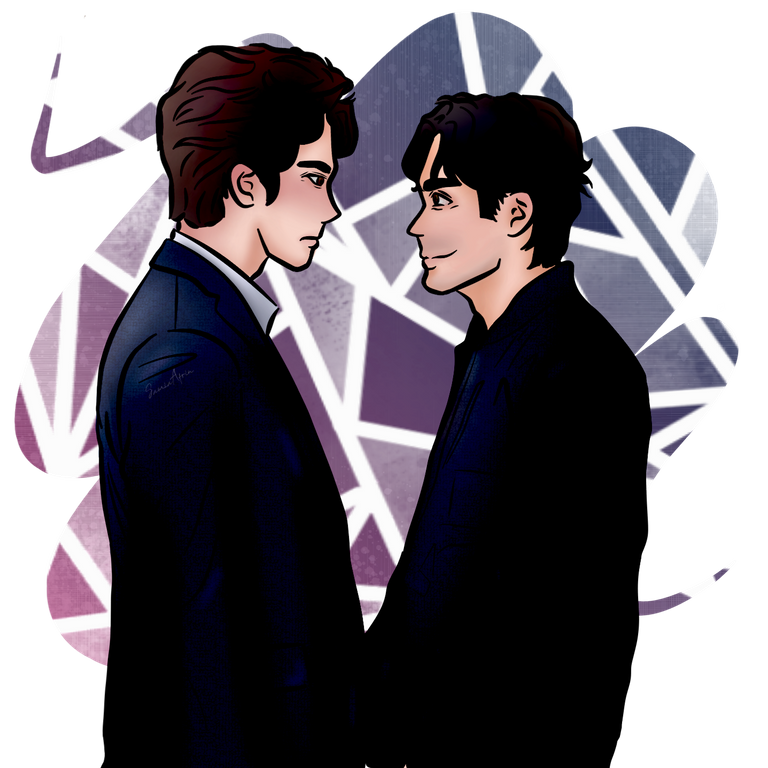 ---

It has been a while since I've picked up my pad to draw something.
I'm more of a hobbyist than a regular practicing artist, so most of what I do undoubtedly lack both raw skills and finesse. But it's a thing I enjoy doing anyway, so whenever the mood strikes I pick my pen up - in this case, my fingers - and get on with it.
I've always enjoyed creating characters more than anything else. I won't say that I don't like sketching up sceneries, but to me, there is something about taking something out from a reference photo and making it my own, adding touches of what I want to see rather than what it's showing. It is why often times whenever I do create something, it comes from a stilled shot of some movie or series I saw. In this case, it came from a Korean drama called Beyond Evil, of all things.
Here is the reference photo I used to bring out what I did, and no matter what anyone says, I think it turned out pretty cute, even if it might make some people roll their eyes at what I portrayed.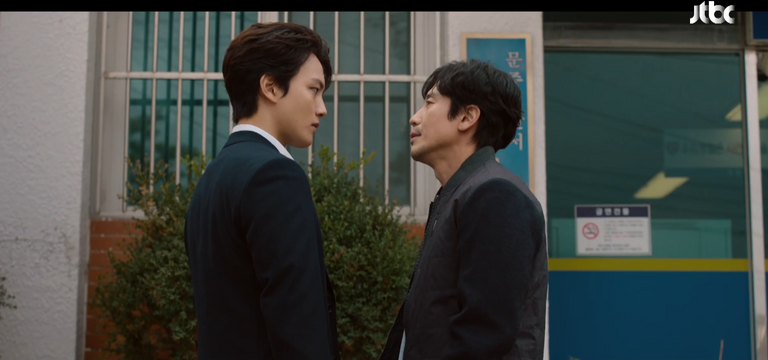 But alas, I'm a man of colours! And when I find my muse, my fingers don't stop until I bleed them out onto the screen, so here we are, and here is my creation and all its glorious process.
Like any diligent artist, first comes the outline of the whole fiasco, and I'm sort of the type who enjoys clean-cut lines instead of artistic scribbles, so forgive me if it looks too ordinary.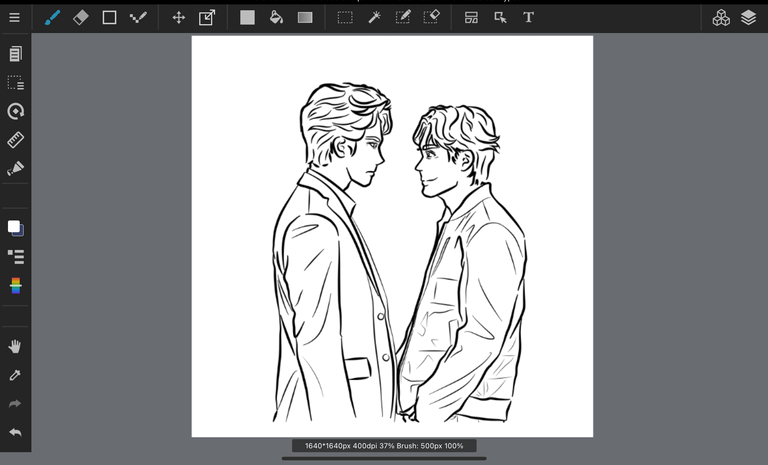 After that came the colours and shading. I mostly do my shading on a single layer rather than multiplying one over the base, so I did it all in a go and ended up with this.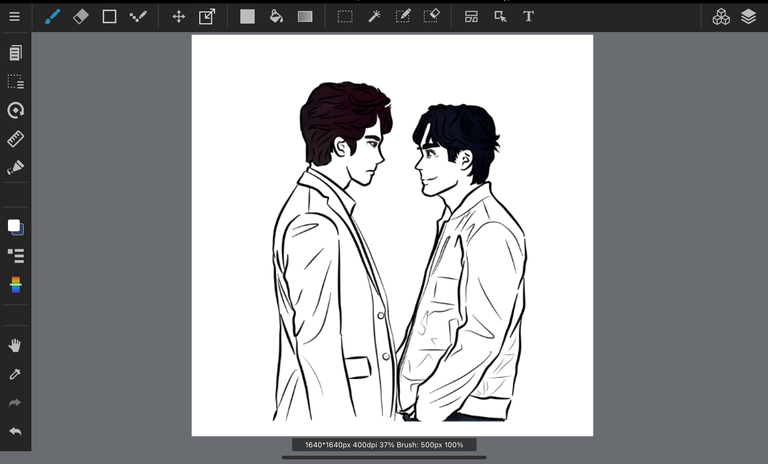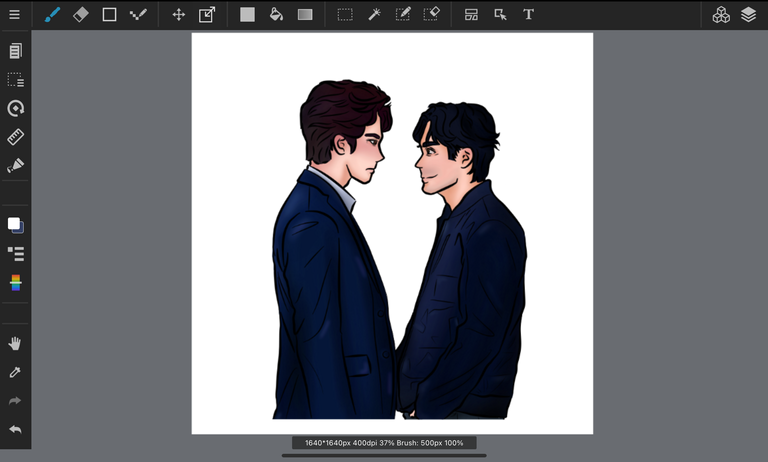 When I was done with the shading, I played with a little bit flares and luminesce. And after that, I added a simple background which was basically all brushes and erasers (with a little bit of luminance as well).
With that, I finished my piece. And let me tell you, I felt really proud about it.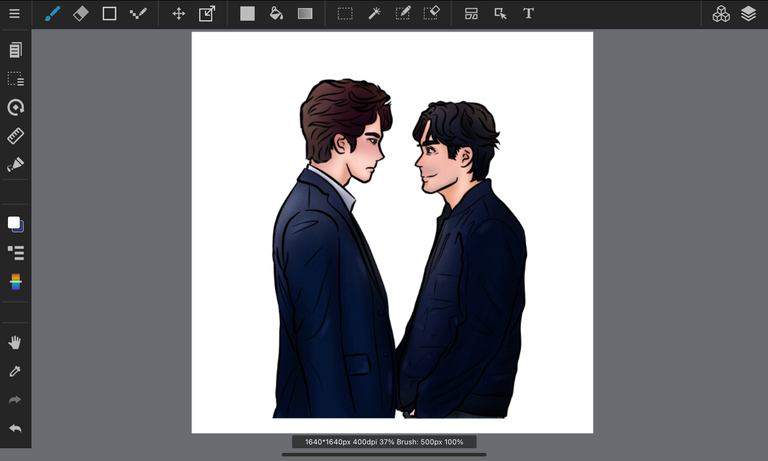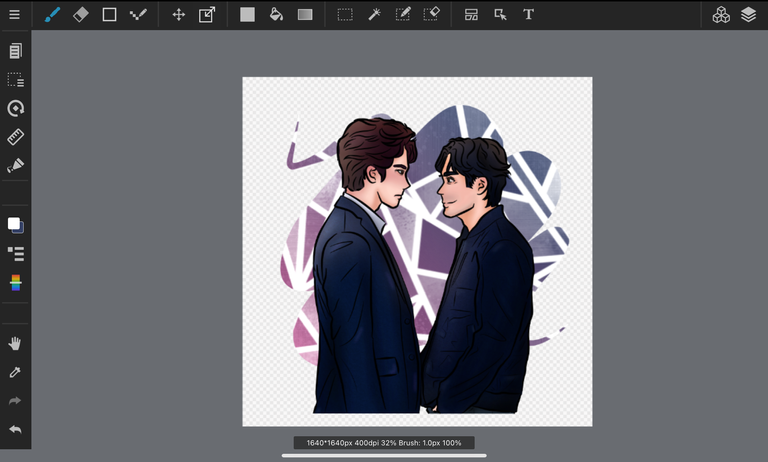 ---

It is my uncanny obsession with things that makes me do art in the first place, and I am damn happy that this time around it was these two from the series. I don't know whether or not I would continue drawing them out, but what I do know is that I love playing with colours. And this time I have plans for it too. The rest? Only time would tell.


---
---