It's the season.

So, valentines day came and went, and with it, as per the country's enthusiasm, the first day of spring also flew by.
I'm not a person who is all too keen on celebrating occasions such as these. To me, showing affection towards the person you love by nipping away a blooming bud from its life isn't something to feel proud of, and neither is all the extravagant that follows it. It's all about the little things that matter to me. The small little things that are mundane in their concept, but constant enough to remind you what is there, what matters and, what is real.
Even then, the smile that graced my lips when I woke up to a small fervent letter from my beloved wasn't to be discarded, because, who doesn't love to be loved in this decaying and devastating land? I certainly know I do. So I started my day with a smile.
Just a few days ago, I found myself watching a YouTube video where the interviewee talked about how his work and interests reflected his emotional journey. He went on to explain how we all subconsciously project our emotional states into our creations, and how it seems to bleed into what we do, what we consume and what we think about without us realising. In the end, we were all but mirages of our internal states, and if looked closely enough, it was a thing that could be perceived by anyone.
The whole conversation took a hold of my mind at that time. And ever since then, I've found myself pondering about it constantly. And the more that I thought about it, the more I found truth in these words.
I've been writing fiction since I was sixteen.
While the quality of my written words was nowhere near anything presentable back then, I still wrote frequently at the time. So when I decided to look up what I had created back then, I found nothing but hopeful and simmering words staring back at me, showing me a world of colours and vibrance. The sixteen-year-old me was sheltered from the real world at that time, and there was something about her words that felt so pure and innocent when reading, that it made me almost wistful to get it all back. A life without miseries and mistakes; it was childishly beautiful to the eye.
But with age, I saw the mending and moulding of my written words, which slowly walked along the edges towards complications and complexities at a speed that was mildly concerning.
I wrote my first tragedy when I was eighteen.
The gory and depressing nature of a world where hope was taking her last breath wasn't something I was happy reading about. But, I still pushed through, wanting to see how and when it all changed for me, and how the journey towards becoming what I am today played out. And with each year passing, the words kept their slow pace getting darker and darker, until there was a pause in the notion.
You see, I had fallen in love at that time. It was my first taste of commitment and devotion. And damn, did I see flowers bloom within the pages and files of my google docs at the very start of it. Spring seemed to have finally come on my ever-lasting winter back then, and I saw myself writing sonnets and sonatas.
But just like my words showed me how love had stricken this barren heart, they also showed me how it crumbled and broke apart, leaving a hopeless trail of denial, desperation and destruction.
It only took two years for the fairytale curtain to lift from my eyes. And in my writings, I found the set of disbelief and despair colouring every scene I wrote. At that time around I began writing about broken characters, emotional imbalances and how in the end, love didn't save the day for them. The twenty-two-year-old me had been so utterly lost at that point, and it amazed me how I had failed to notice it back then, instead opting to stay in a relationship that never made me happy for a total of four years.
Maybe that was the very reason I haven't mourned for my ex, but that's another story altogether.
And so my writing changed again at the end of it all. I even put a stop to it for over a year when even looking at a pen disgusted me. Until it didn't anymore, and I found myself starting again.
Now, when I see my words printed on pages and files, I can see how all of the events in my life have changed me. My words still do hold flowery verses now, but there is a tint of agony along the lines of it all. I lost and then found love again, but this time love bloomed in a shade that felt more true and down to earth, and my words walked along with it to write about that in its imperfect, wilted glory. I now know that all that is true will hardly ever glitter, and be ripped along the edges and littered with scars instead. But it was that that would make it all the more beautiful, all the more real. True love doesn't require sonnets and sonatas, glorious declarations and an extravagant show of emotions. Rather, it offers solace. A sense of belonging so pure that it shakes you to the very core until you are rooted to the ground. It doesn't hinder your emotions, nor does it take away your sadness. But, it is there to provide you comfort when the nights get too dark, and reads you stories when words fail to make it out of your mouth. It's devastatingly hazardous, even ugly at times. But it's yours yours yours, and it's fucking beautiful.
So..what was I talking about again? Ahh yes, Valentine's day... It just went by. My beloved gave me a letter and a brilliant smile.
And me, well, I gave them my whole heart.
I don't think there is anything left in me that I haven't given away to them.
---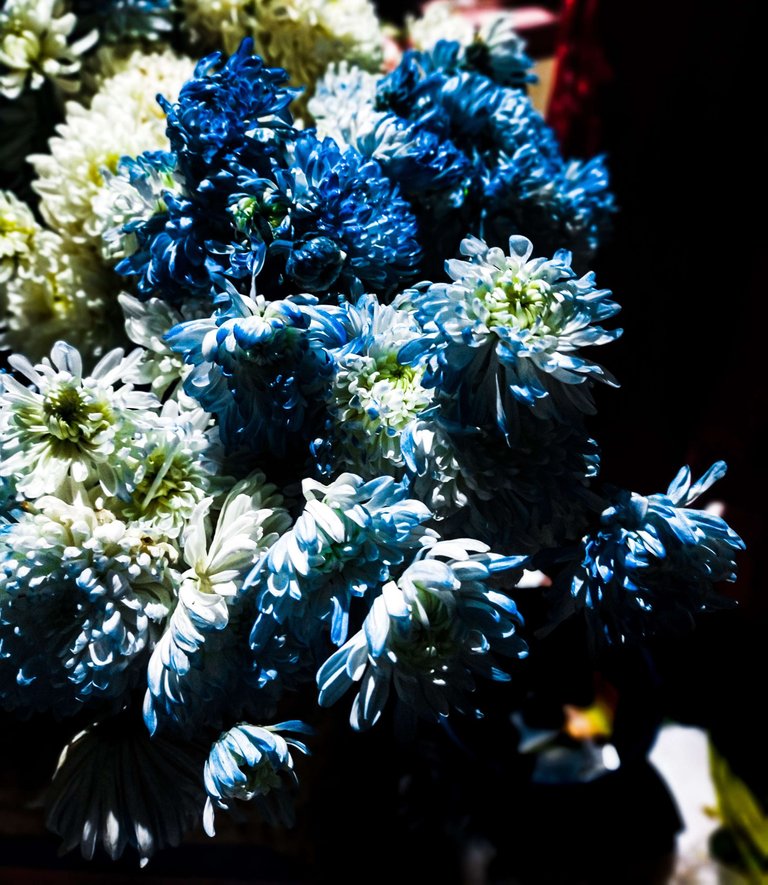 ---
---