Round and Round.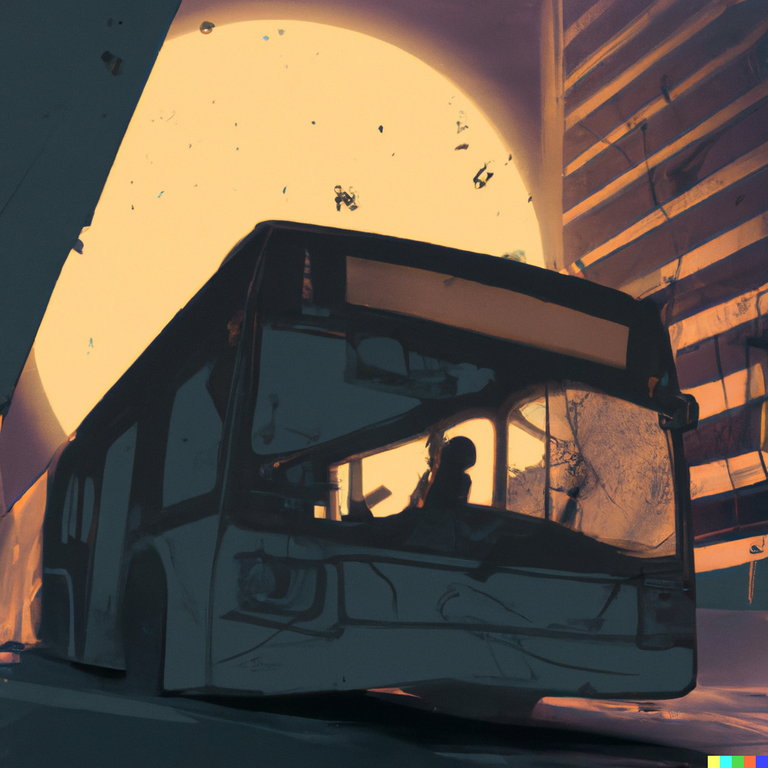 ---
"The wheels on the bus go round and round,
Round and round
Round and round...."
The kids that huddled two seats over from where I sat, kept repeating the same song over and over while the bus moved. It was getting to a point where each line seemed to blur over the other like smoke, until all there was left was just a broken verse of "round and round" that echoed inside my head like a broken record.
It was the sleep deprivation talking, I knew. The reasons behind this muted focus and blurred surroundings of mine. The fact that the loud hum of the bus I was on was actually lulling me to sleep instead of causing irritation was a big sign that I was in need of a bed. But, sleep, for now, was a distant dream that I had no time of chasing. And by the time I would get the chance to finally embrace this exhaustion, sleep would have long since left me.
"The wheels on the bus go round and round,
Round and round
Round and round...."
To get myself out of this misery, I tried to look out the window. The dusty city outside did have a different feel to it when it was dark. Orange street lights and orange clouds of dust; it created an illusion of a scene from those dramatised action movies most were obsessed with these days, and it helped in hiding away the pollution and destruction that moved as freely as the air. Every brick and every slab of concrete that lined the place was a testament of this unwarranted survival.
Even nature had turned its head away from here a long time ago. Why the humans yet haven't still remained a mystery.
The kids from the front still hadn't stopped their monotonous singing, and at this point, I began to wonder if they had any guardians with them or not. It was no mystery that the numbers of abandoned and runaways increased rapidly here day by day, but a glance at the front where I saw a frail woman sitting beside them, eased my worries. Not for the children, but for myself. It was a bad idea to get stuck in the same spaces with kids who had nowhere to run, and were too easy to manipulate. Crime rates had never been higher in the area, even if I was not someone who was free from the spectacles of that world.
Desperation was a great fuel to do anything it had turned out. So was this sickening desire to live another day.
"Round and round
Round and round...."
I don't remember the last time when this world looked as bright and hopeful to me as it does to those kids right now. It must be a privilege, to look out the window and see stardusts instead of smoke hanging in the air, to look at graffiti-filled walls that read Fuck the government and think it was a work of art instead of the frustrations of the less fortunates. The feeling of being sheltered, protected and cared for, was a foreign concept, not only for a middle-aged man like me, but for the hundreds of children that walked these streets everyday around here. It must be nice, to be protected by webs of lies instead of the bitter truth about how the world has nothing left to offer for a place like this. Those who are stuck here, are stuck for good. And those who had escaped, try to forget it's existence completely.
It was a lie when they said that things worked in circles.
All that perished did not start anew. Death was the biggest example of that. It was a linear ending, a line cut loose and left, a string broken and never mended. Death never worked in circles. I'd know. I had too many encounters with it already to know its cruelty.
But humans, they were sickeningly hopeful creatures who weaved out words only to delude themselves and the rest. What came around hardly ever went around. And karma was nothing but a myth for the weak so they could sleep at night.
The only wheels that ever moved in true to the saying are the wheels of misfortune and misery. They spinned mindlessly, over and over, with an intention to bring new sets of terror and tears every roatation.
Round and round.
Round and round.
Over and over, again.
---
Image Generated with DALL.E
---
---