INTRODUCE MYSELF - My first post on hive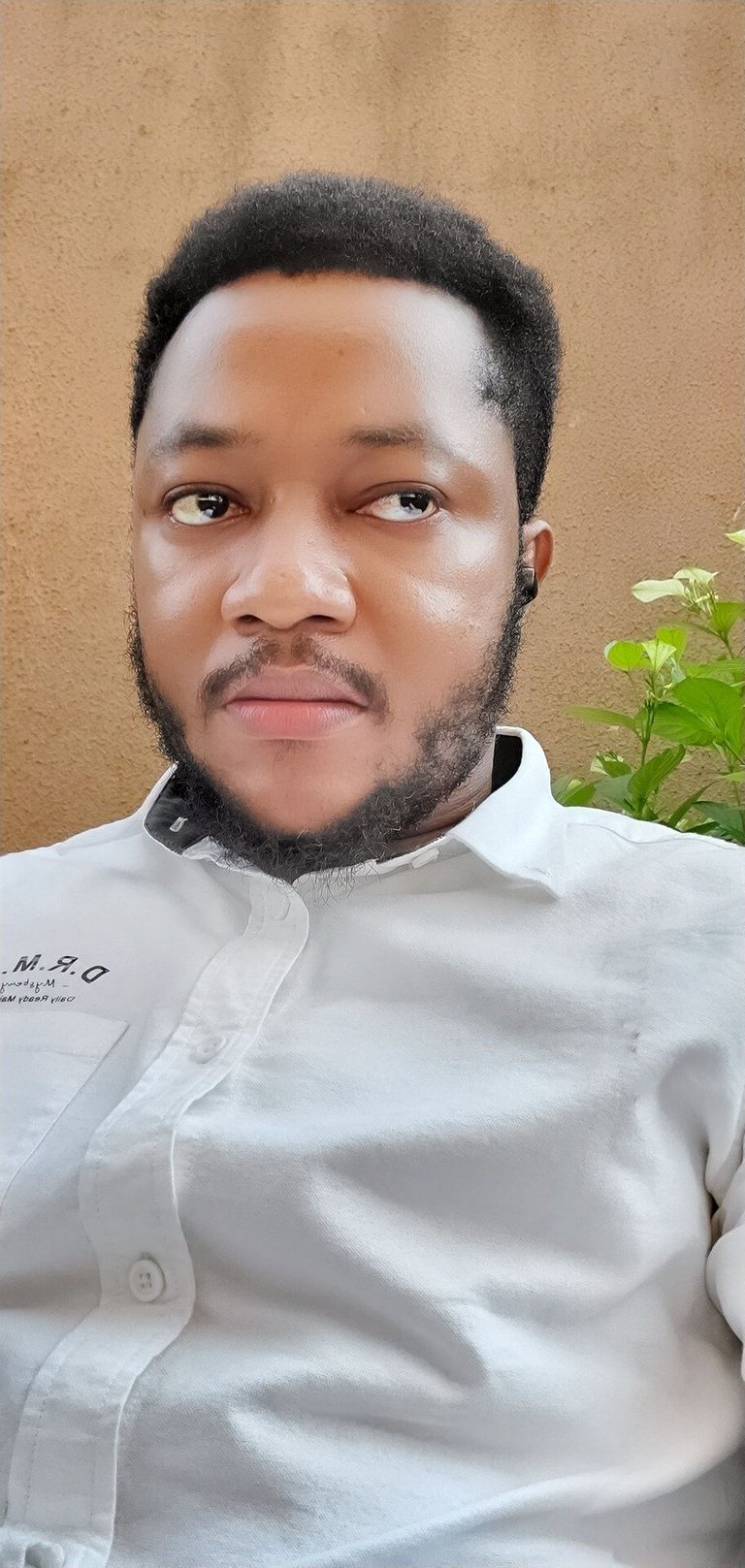 Image from smartphone
MY QUEST: PATIENCE, FAILURE, ANGER, GOAL & DESIRE TO SUCCEED
In the year 2017 I blew my chances. I chose copper over gold and that is a decision I still look back today and wish I never took.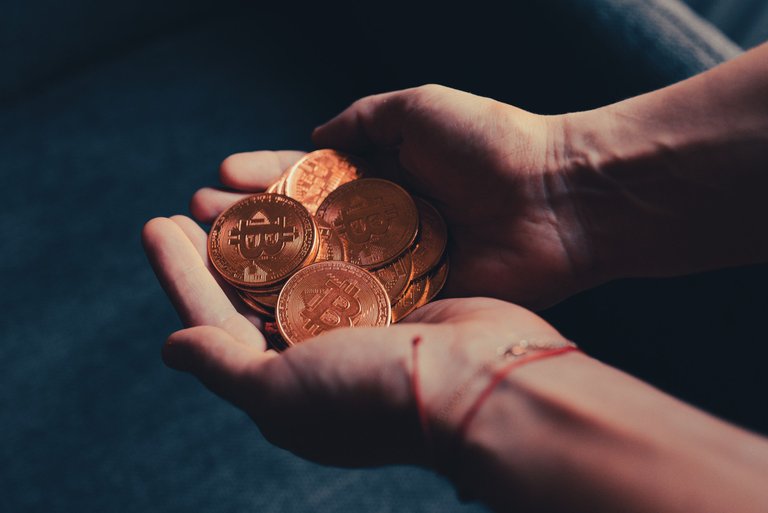 Photo by Old Money on Unsplash
Patience, like all other virtues, works best when it's applied intelligently. By June, 2017 I had already accumulated a total of 10BTC which was worth about $10,000 and for me that was a fortune. Fast forward to December 2017. I sold all my Btc for just $8000 which I ended up loosing to fraudsters and this decision still pricks me in my brain till today. It dawned on me when BTC rose to an all time high the next year to $20,000. I couldn't hold back my tears in my bedroom even though I knew it was too late to rescue the cat from the bag and all I could do was just to watch from my screen how bitcoin continued to rise and rise but for me it was a different story as I could only be described as a man who went to the stream to fetch water with a basket. It wasn't until the last stage of my recovery from depression that I had to shut all channels I could use to access the CRYPTO market and this was the ultimate stage of my acceptance. This whole scenario diminished my interest in CRYPTOCURRENCIES and left me in a state of anhedonia and denial and at this point, all I could do was continue watching how people were investing and making money. Since then,I have walked from failure to failure and trying hard not to loose my enthusiasm. I have tried so many ways to create opportunities for myself coz I know they don't happen ordinarily. My only desire is to achieve success and I know it comes with so much effort day in day out. Today bitcoin has climbed to $60,000 which means I would have been worth $600,000 if only patience was my watchword."Would have" is a phrase you don't ever want your name to be associated with.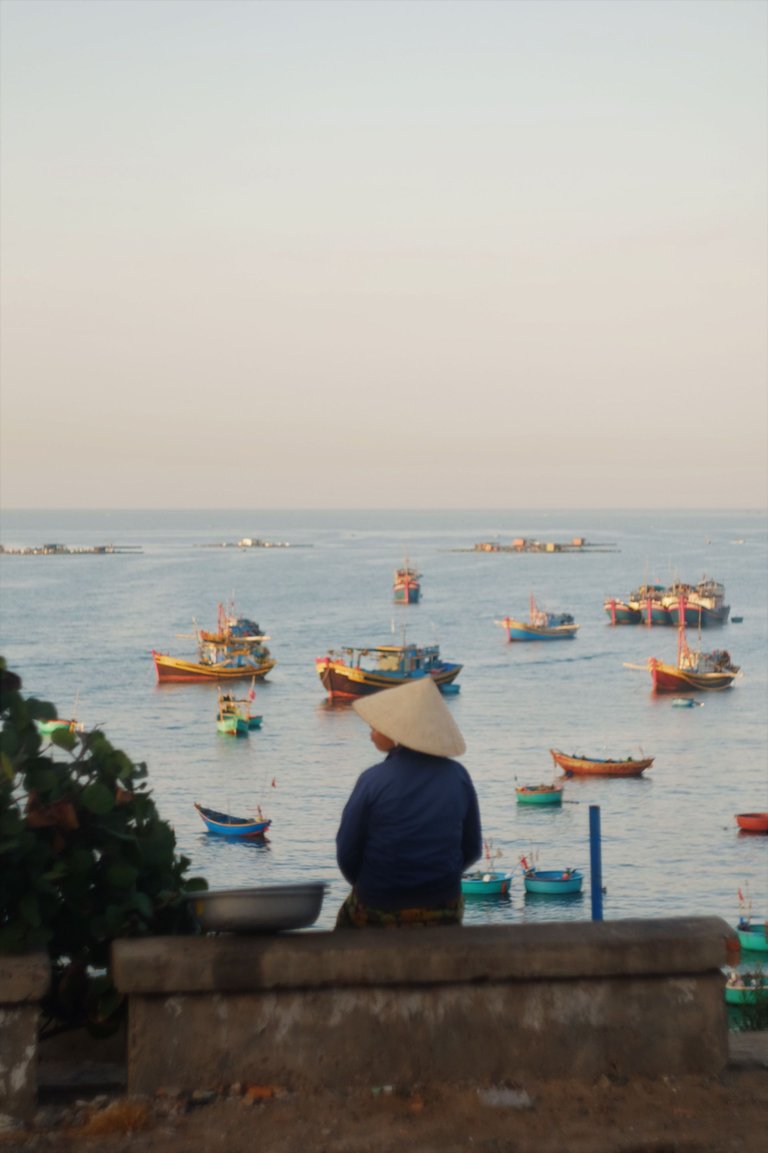 Photo by Aleksandra Sapozhnikova on Unsplash
It wasn't until after the pandemic I decided to take a deep breath, pick myself up and start all over again. I began making enquiries about exploring the CRYPTO WORLD again but in my mind it was already too late as I was years behind and so many persons had made a fortune from it and the late comers like myself only had to scratch the bottom of the pot to salvage anything left for grab. Did I say after the pandemic? Well!!! Sorry, my bad. I almost forgot that the pandemic is still very much with us and people are still making money in the CRYPTO world but even though it's been four years since I made a poor decision now will be the time to dust myself back up because to escape fear, you have to go through it and not around it. Before I loose track let me formally introduce myself.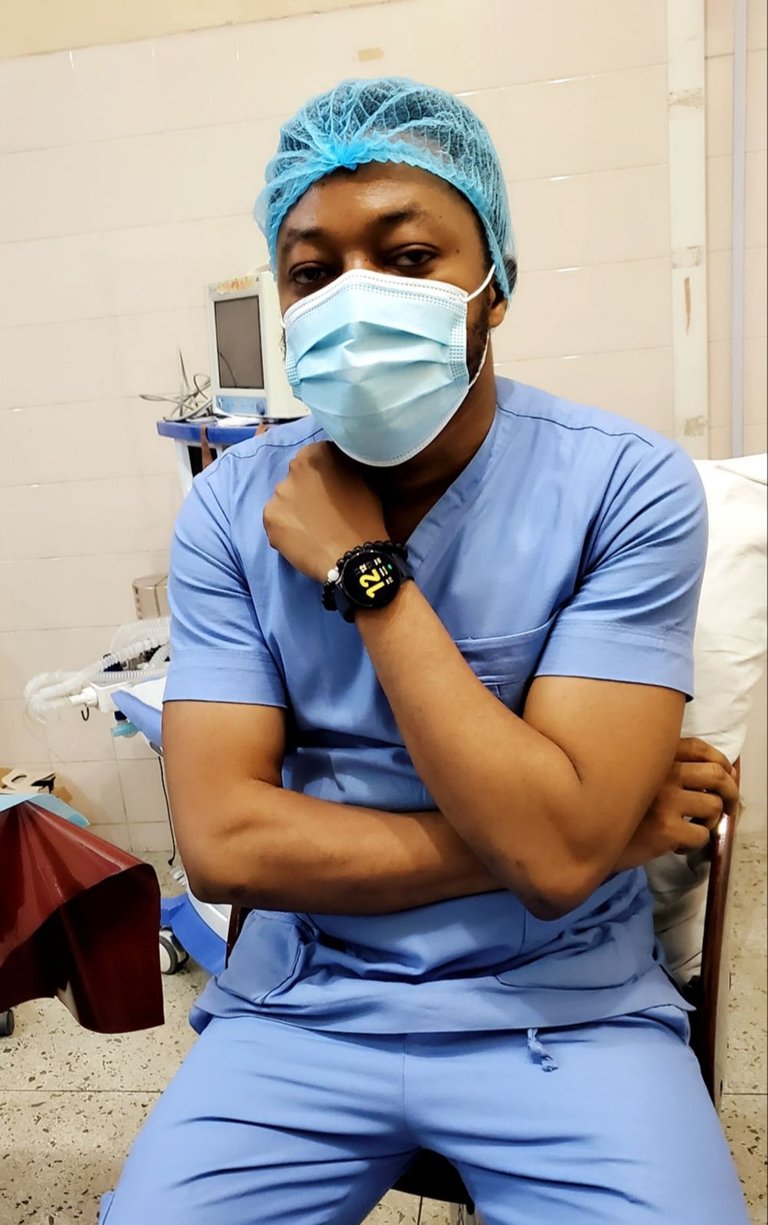 Image from smartphone
Firstly I'd like to say Thank you to HIVE community for giving me this opportunity. My name is Iyke Marshal and I am 27years old. I was born in a small city in the early hours of the morning on 15th october, 1994 in the university of ilorin teaching Hospital, Nigeria. Just in case you're wondering if Marshal is a nick name like people often do, the answer is NO. It has been my name since birth and was given to me by Dad. My Father is a retired Dental Surgeon who was also a military Officer working with the Nigerian Army and my Mother is currently working as a Registered nurse with the Nigerian Army.
I live in Portharcout City, Nigeria currently, I am a Doctor training at the University of Portharcout Teaching Hospital and currently undergoing my last clinical rotation. The origins of my own desire to become a Physician have been less dramatic, but equally sound. As a child whenever someone asked me what I wanted to be when I grew up, I answered with a rainbow of possibilities, including soldier, engineer, footballer, and of course, doctor. Being a doctor appealed to me because doctors seemed smart, responsible, helpful and cool.
The steady string of experiences I have accumulated so far lead me to believe that the most solid decision is that which is based on both gut feeling and careful deliberation. I believe there are three ways to gain insight into the field of medicine: as an observer, a patient, or a doctor.I have had experience as the first two; now I am ready and eager to achieve the last.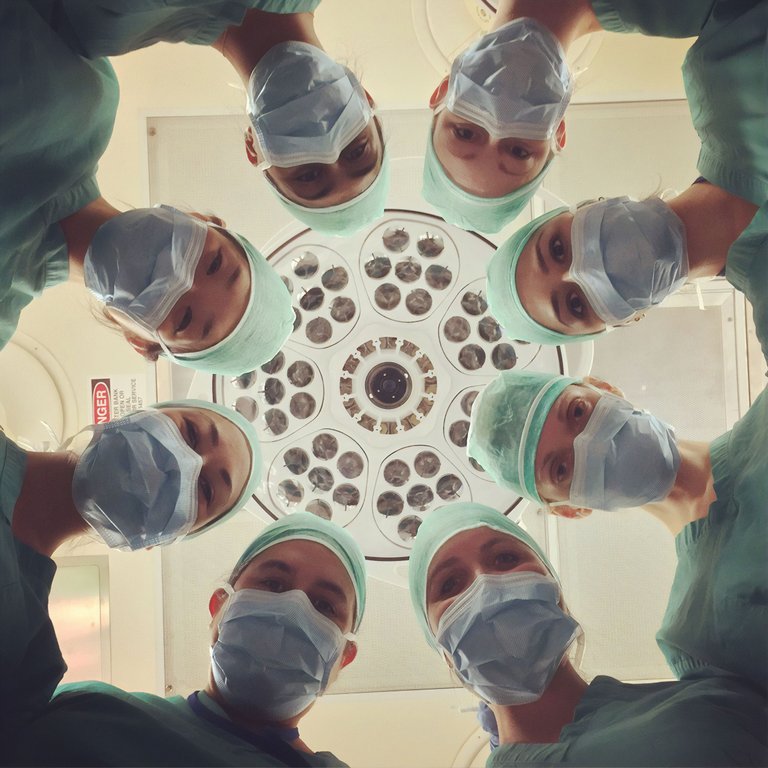 Photo by National Cancer Institute on Unsplash
I am a self motivated, and disciplined soul. I am always keen to up-skill myself by learning new things whenever I get a chance.
In my free time, I enjoy spending time with friends, sometimes playing video games, listening to music, watching movies and also watching my favorite sport; Formula 1 ( F1).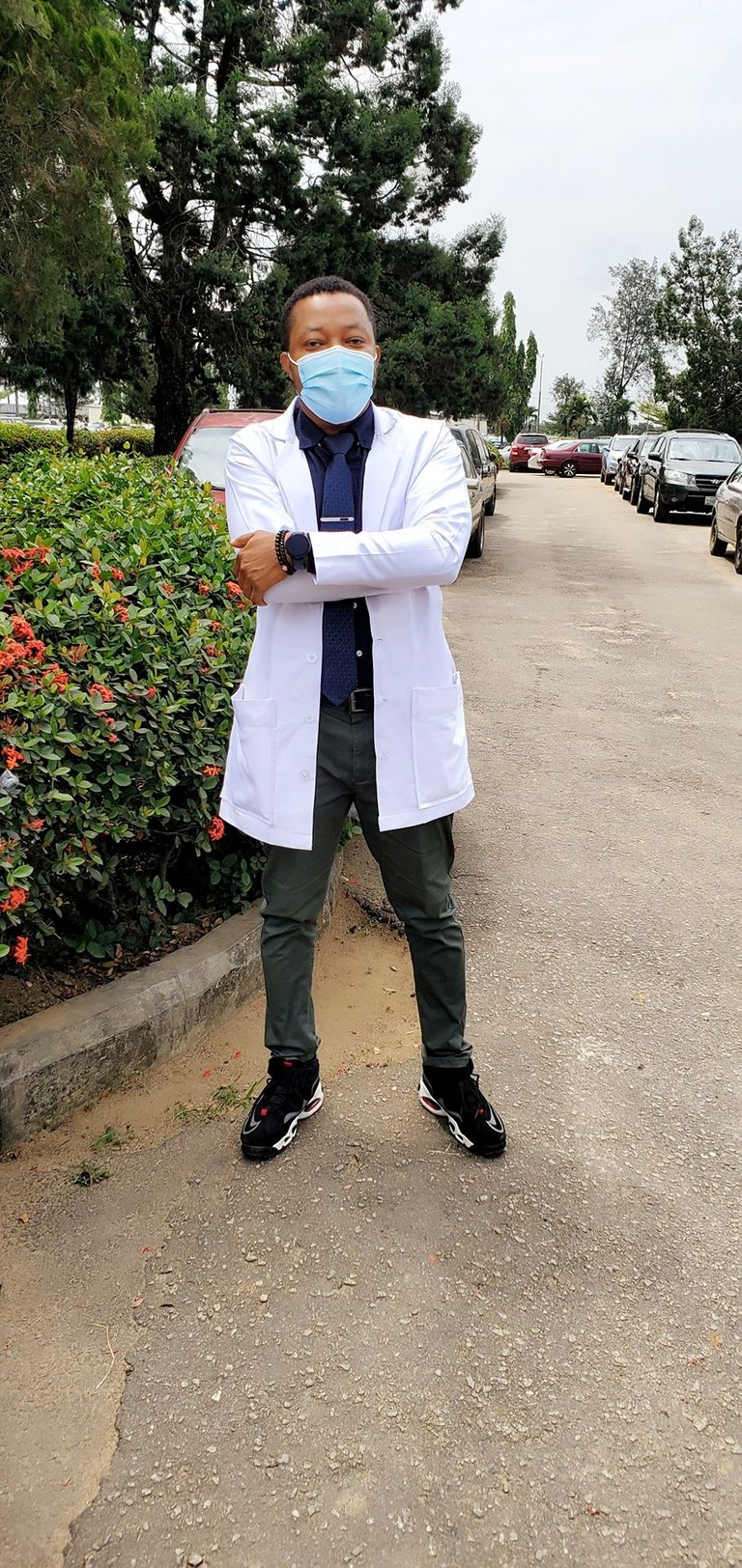 image from smartphone
I first heard about hive from my friend and colleague @drlins few weeks ago and instantly fell in love with the community and it's prospect. I tried to register severally on the platform but was unsuccessful until I called a friend @bhoa who generated a VIP link for me which I successfully used to register.
Prior to my registration, I had already done my critical and careful analysis over time and decided to dive into CRYPTO again which was early this year and it was still he, my good friend and colleague @drlins who was available and willing to guide me through. He gave me insight on how to navigate around the market and even assisted me in getting a TRUST WALLET. In my thought I was still in doubt whether to invest every penny I had into this? Other questions too ran through my mind like; What are the possibilities of making more money? This were the questions i had no answer to but again if I had the power to be in the future and come back I will quickly just check what coin to buy but then, you and I know this is not possible. Even though some of us have read fictions about people teleporting to the future. Even in my skepticism one part of me still believed there is light at the end of the tunnel because after all who will be so wicked to reach the tunnel end and turn the lights off? Definitely not you nor anyone else. Just when I was about to dive in, the market began to dip as the blockchain was like a war war zone full of blood shed. I became really worried. Could this be a sign that CRYPTO is not for me? This was a question running through my mind and begging for answer as this thought was accompanied with stomach ache. Again I was adviced to buy the dip as it was the perfect time to buy because the market will come back strong and I would have made some few dough. For my 2nd attempt to buy, the dip continued exactly where it left off as it got deeper and deeper. This was when I thought to myself maybe it was time to start attending the DEEPER LIFE BIBLE CHURCH. As the market continued in this direction, all I thought was whether to be thankful I didn't invest my last buck as this could just be a sign of an impending crash of CRYPTO world. Well! this was just my own thought playing poker game in my head.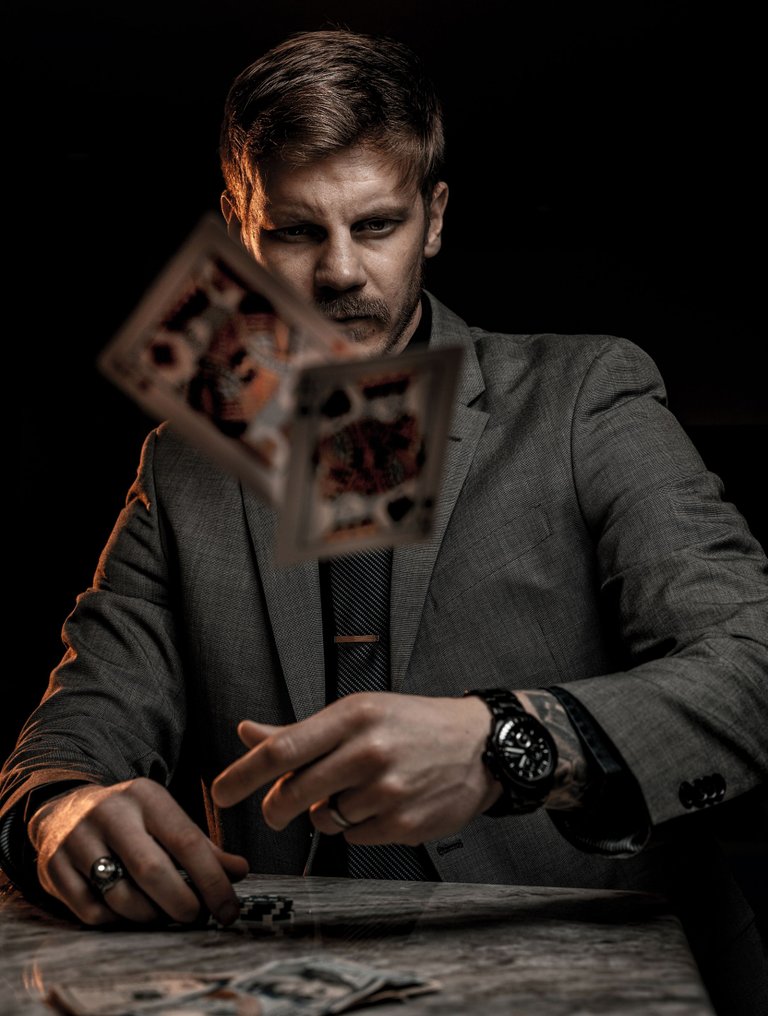 Photo by Alexander Jawfox on Unsplash
I don't know how best to describe how I feel for all the poor decisions I made in the past but I am willing to make those wrongs RIGHT and I'm happy because I know I am in the right place and with the right people who can help me grow and make the right decision. I cherish the opportunity this platform offers and do not wish to take it for granted but rather maximize the opportunities it offers. I am also very open to learning and contributing my own quota to the community as I know that there is strength in unity. According to McLarren CEO, Ron Dennis he said and I quote "You don't expect to be at the top of the mountain the day you start climbing".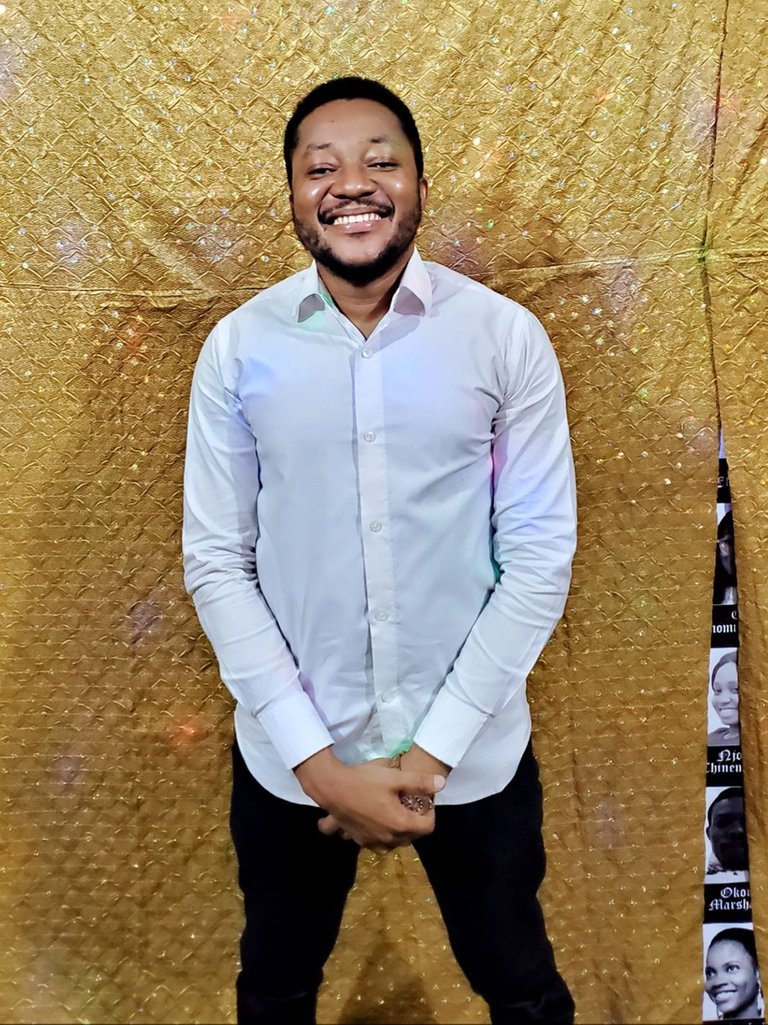 image from smartphone
Once again I want to say a very big thank you to the HIVE community for having a big and open heart to accommodate me and I promise to abide by every rules & regulation guiding and keeping the community together. I remain my humble self MARSHAL and I love you all from the apex of my heart. God bless you all.
---
---