Curation Rewards Shares Of July 2022 Are Payed
It's Payday Today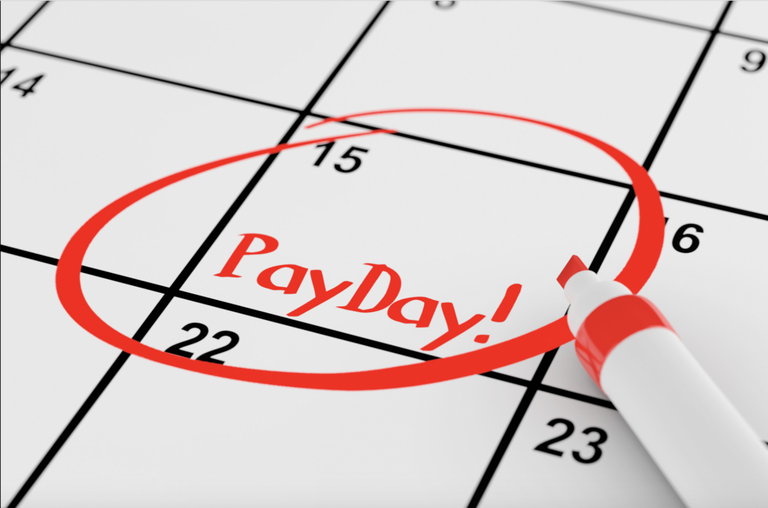 Image source: How To Get Payday Loans
Curation Rewards Shares Of July 2022 Are Payed
16.030 HIVE to @syalla
8.487 HIVE to @nevlu123
2.432 HIVE to @rayhan111
1.673 HIVE to @bristy1
1.252 HIVE to @nerdtopiade
1.239 HIVE to @bitandi
0.300 HIVE to @eryll
0.191 HIVE to @melfina
0.153 HIVE to @monkeydex
0.133 HIVE to @direct2
0.130 HIVE to @crimo
0.130 HIVE to @bucipuci
0.129 HIVE to @zafar82
0.121 HIVE to @lammbock
0.120 HIVE to @tommycordero
0.120 HIVE to @roger.remix
0.120 HIVE to @pedrobrito2004
0.118 HIVE to @iamjabez
0.078 HIVE to @chinito
0.069 HIVE to @circlebubble
0.062 HIVE to @isha46
0.060 HIVE to @lilip
Thank you very much for all your delegations.
Delegators get 100% of their share, paid every month.
Why to delegate?
To support the Free Hive Voting Service.
When you don't vote regularly, you lose money.
When you have few power, you lose dust. Your votes could earn nothing if the post doesn't reach the payout threshold.
How to delegate
Navigate to your Hive wallet, open the drop-down menu to the right of your hive power balance, and click Delegate.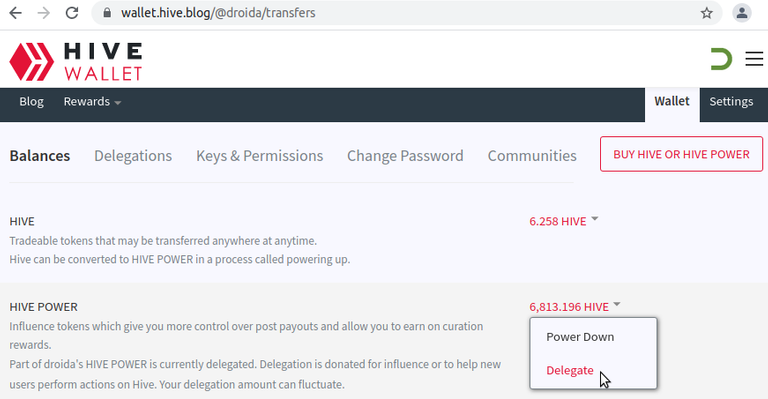 Write droida in the To field, and choose the amount to delegate. In order to undelegate, set the delegation to 0.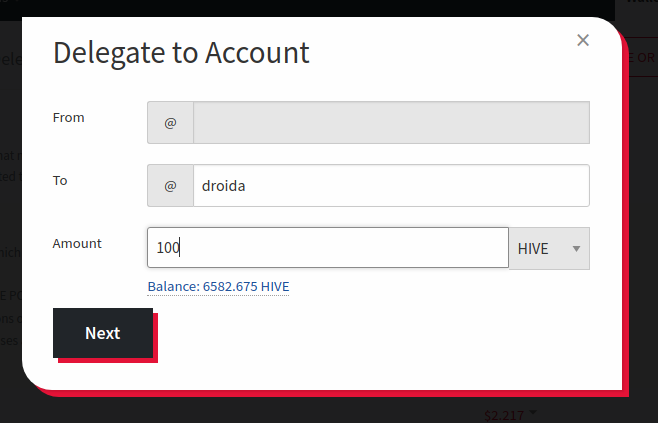 Hive On!
Don't hesitate to make use of the Free Hive Voting Service for yourself or to reward others.
---
---