A Larger View of Life in the Day of the Dead + Daily Runes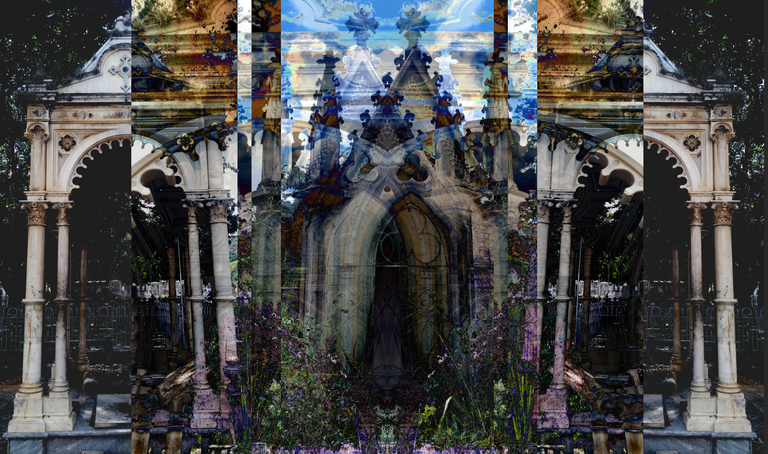 Death need not be terrible
The Day of the Dead is an important date in our family because it's the birthday of one of my brothers, but it has personal relevance to me for more spiritual reasons. Due to my mother's transcendence I've had a profound experience with death my whole life which has been sublimated by my current Service. I don't see death like most people, it's not a source of fear for me nor do I have any confusions about what happens afterwards because I know Life continues infinitely. I've managed to have this relationship with death after a lot of work, and at some point I took it to a whole new level and began connecting with entities that rule over Death and the Beyond, such as Odin himself or the Baron Samedi, one of the Loas of Vodun. By interacting with these energies I've come to understand the denser aspects of life without any need to use them for anything: I willingly go into the darkness with the express purpose of seeing and listening to it and, in the process, I've developed a fruitful and peaceful relationship with those layers of vibration.
It wasn't always this nice, though. Channeling an entity like Samedi, for instance, can be challenging and has its own demands. At first I was scared shitless of this, but as I progressed, I realized that the issue with him and similar entities is how people in general approach them, attempting to gain their favor through pacts and sacrifices instead of simply having a conversation with them. The devils of our psyche, the tombs and deserts, the undergrounds of our being, are there whether we acknowledge them or not, and there's no need to relate to them through dread for, like all things, they too are born out of Love so there's always a way to interact with them through wonder, creation and beauty. A year ago, I went to a cemetery here in my city to leave offerings for the Ancestors and also to increase the vibration of all that area; despite the grim preparation that I had to do and the temptations that I had to identify and overcome, I was happily successful in this task and unveiled a new level of my work.

Today, I honor the Ancestors once again for they stand with me even as I write these words. I honor my past lives and all the souls that I've met in the journey. I honor my childhood and my capacity for creation. Today isn't a day of grief for me at all, it's a celebration, a time to care for my body, for my material presence in this plain of existence. Today I'll connect with mom and dad again, and with all those who came before, whose genes I carry, whose knowledge I can access now at greater depth than ever. Death is a function of Life, not its opposite. We need to fear the transition between stages no more than we have to fear going to sleep at night, and this is the message that I bring you: your time is precious, that's true, but it's not limited to this physical form, nor are your senses restricted to the phenomena of this level of reality; your loved ones aren't in some distant place unreachable to you, they're Here and Now, you can talk to them if you wish, even smell the perfume they used to wear, see their faces and eyes, hear their voices. It's all fully available to you, just as it's been available to me.
Don't fear the Ripper, death doesn't have to be terrible, obscure and miserable, it can be revealing and liberating, if we embrace our mortality instead of resisting it as we've been taught to do. We die constantly with every breath, at every second, and we're reborn just as constantly. Every death is a skin shed, and every skin shed is one less hurdle in the path toward our truest selves, a path that's neverending, of great Power, Knowledge and Vision!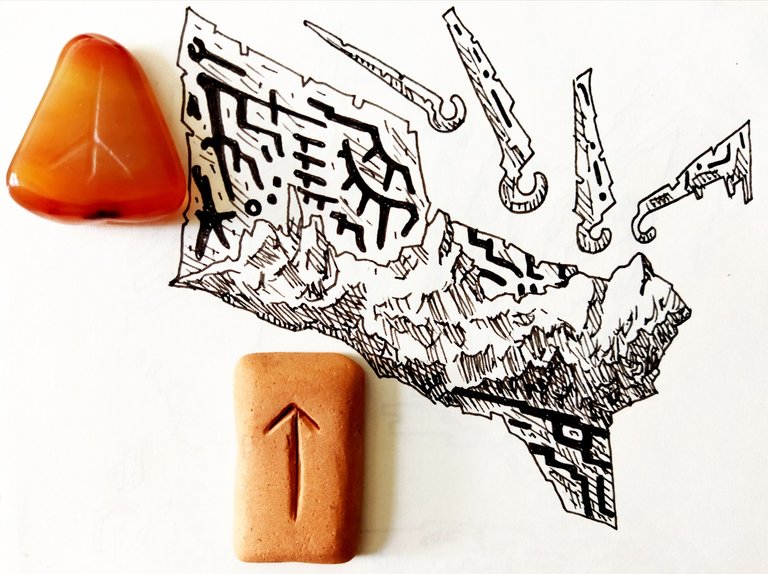 Night Rune: Tiwaz
I find myself in various scenarios where I must use my skills to prove my legitimacy.
Daylight Rune: Algiz inverted
Vulnerability, access. Protections decline and resistances yield, you are being called to integrate the depths, to dismantle defense mechanisms and meet your Shadow in full exposure. Count your blessings and reunify your talents, show what you are without excuses or shame. You cannot escape your inner night, so live it in its entirety without filters. Express your fears and dispel them, vanish your own boundaries, that which covers you also shackles you. Every emotion is necessary, do not attempt to suppress what you feel, observe it and learn. Nakedness, the surrender to the flow does not imply lack of attention, do not get distracted, do not abandon the discipline. Forgiveness dulls the blade of offense, mends the wound and quiets down the pain. Forgive, then, and give yourself the opportunity to live without burdens.
---
---