Curbing by Design for Market Friday
In March, I went to a Home and Garden Show that was being held at a Convention Center in Northern Virginia. They hold one in the spring and one in the fall, as this is when many people prepare to do the largest part of their renovations or home improvements. There are literally thousands who attend these shows, for so many different reasons. They have demonstrations to learn about what is the latest and the greatest. Technology changes and many look to upgrade their house, appliances or even become more energy efficient. Finding a contractor was never this easy.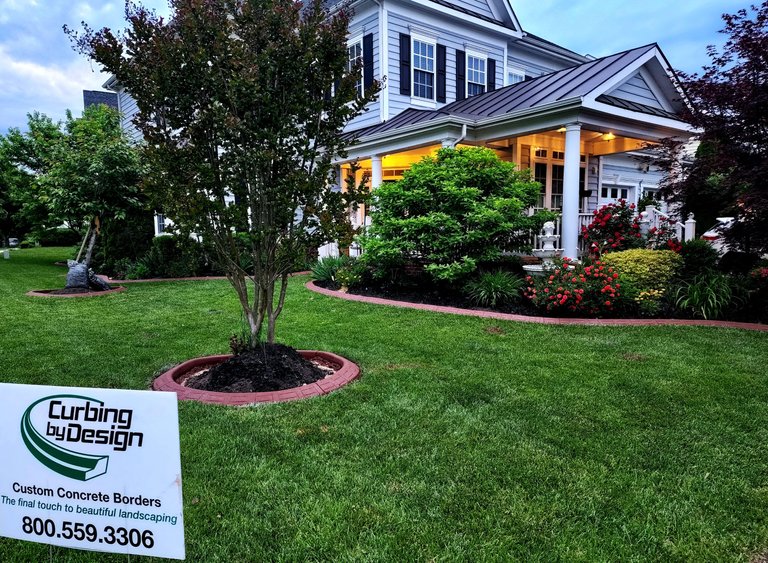 Contractors. This is a good place to scout out the different ones that are there. I get a feeling about a person upon meeting them. Then I take that feeling and do an internet search on them. It is like two-step verification. :) To me, this is a fairly easy way to compare products and contractors, especially having them all in one giant room. I actually was looking for inspiration for my gardens. Not for the flowers in them, but, for something to contain the flowers and mulch and keep the grass from overstepping its reach. Of course, I couldn't help but peek at the contractors building custom houses (Oh! Building it your way!) I'm just looking and it is pretty free. I consider it a cheap thrill. This gentleman builds koi ponds, landscapes in your yard, and probably pretty much anything that you can dream up.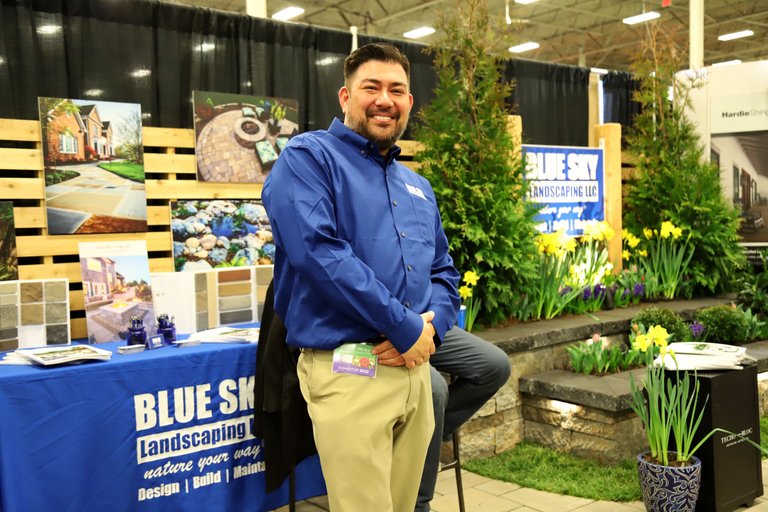 Today is #MarketFriday initiated by @dswigle (Denise, that's me!!) Join me as we share our markets across the globe. I always look forward to seeing what you send me! It is amazing to see the different markets and cultures of our friends here on Hive.
So, I hired a contractor, a small operation that is part of a larger company. They had a base price which I had already inquired about a month ago when calling around and they were actually giving a nice discount at the show to get things lined up for spring. The quoted price was $7.40 per foot, which was a $1.00 discount. Not too shabby. The name of the company was Curbing by Design and that is exactly what they did, putting brick-like curbing around the gardens. I was afraid that it might be too commercial looking, something that a business would use, and I really angsted over it.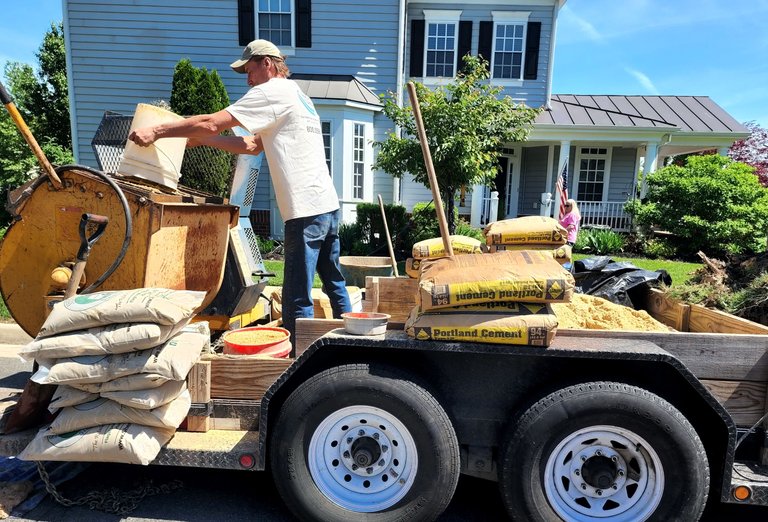 The day they were to come, it was a perfect day for working outdoors. I had made a pot of coffee and chilled some juices and water. I had a lunch prepared as I know for a fact, that most workers don't take time off because lunch is too inconvenient or they don't know the area... and it takes time when they could be finishing the workup. So, they came and started mixing cement. I forgot to say that it was a cement base, which had color thrown in it to match the brick I already have on the house. Surprisingly, it matched well. I was doing the Happy Dance.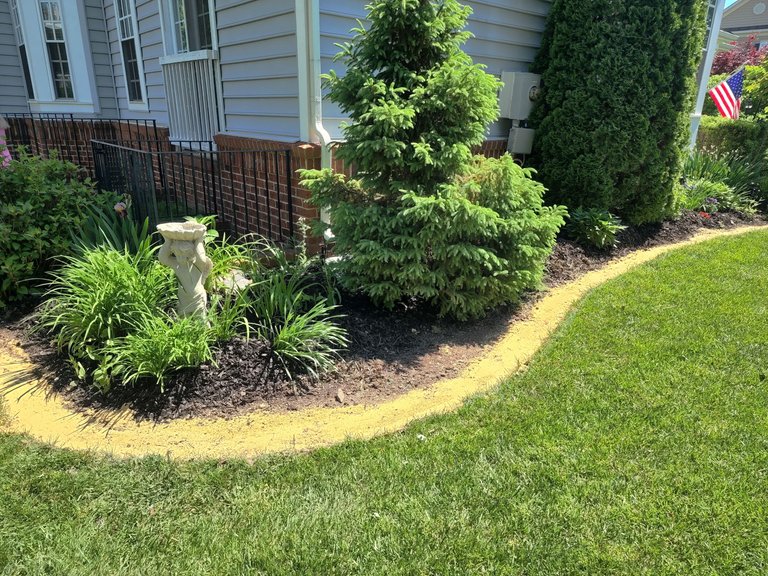 There were three workers and all took a shovel and dug a foot away from where the flowerbeds were. They outlined it with sand and added a little bit of curvature for a better appearance from the street. It took hours because I have many gardens here. Also, around the oak tree, they had to shave one root and they took over an hour to do it so they didn't hurt the tree. I couldn't take a picture of that. Let's just say they dug around four of the trees.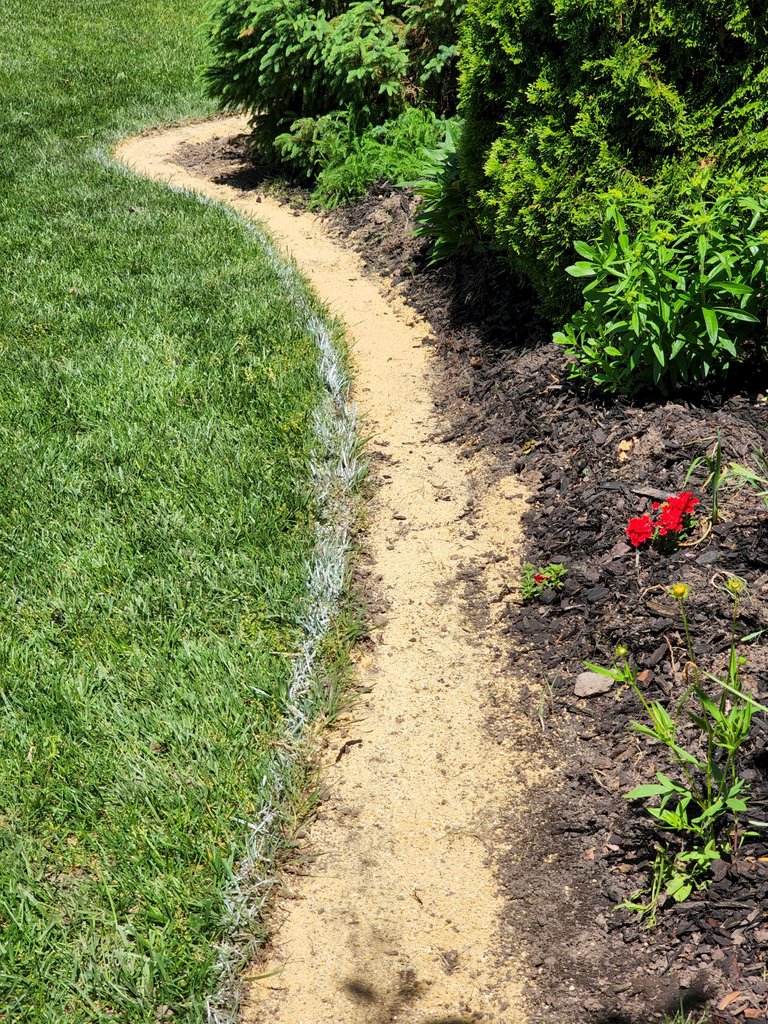 It looks pretty messy, but, it was organized. I didn't plant anything yet in these particular gardens as I knew they were going to be tossed about. They shoveled the dirt and mulch back and tussled my flowers a bit, but, it is definitely recoverable. It is going to be almost 100F (37C) this weekend, so I may just prepare the gardens for some new plants. It is too hot to plant a new little plant. Have mercy!
Then the fun started! They have a machine where you feed the cement mixture and it spits out curbing on the backside. It looks easy, but I can assure you, that these guys worked hard. I played them with drinks and made some tacos and all was good. I have to say that I liked their work ethic and the care they took with everything.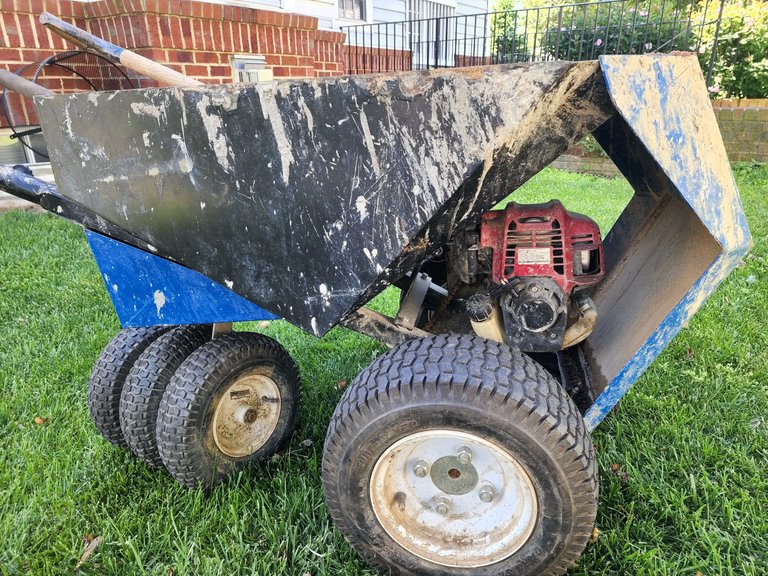 This is an industrial motorized wheelbarrow. I don't mind telling you that I have never seen one of these. Ever. They mixed cement up at the truck and poured it into this wheelbarrow. Then one of the guys drove it and followed the other machine around, taking one shovelful at a time and filling up the hopper. It was a slow process, but, they were like a well-oiled machine.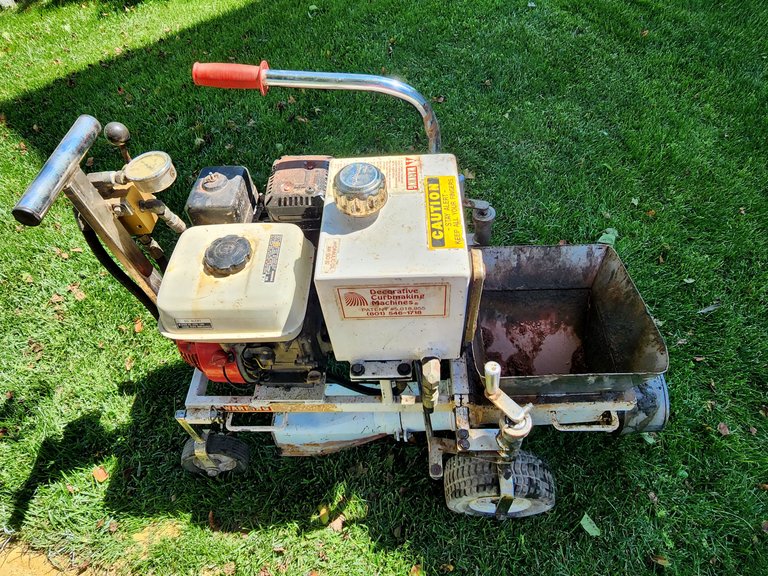 There was a lot of shaping and smoothing to give it the best appearance it could. This man was actually in IT for years and jumped ship to do this. He loves the outdoors and working with his hands. I have to say that he was a master at it.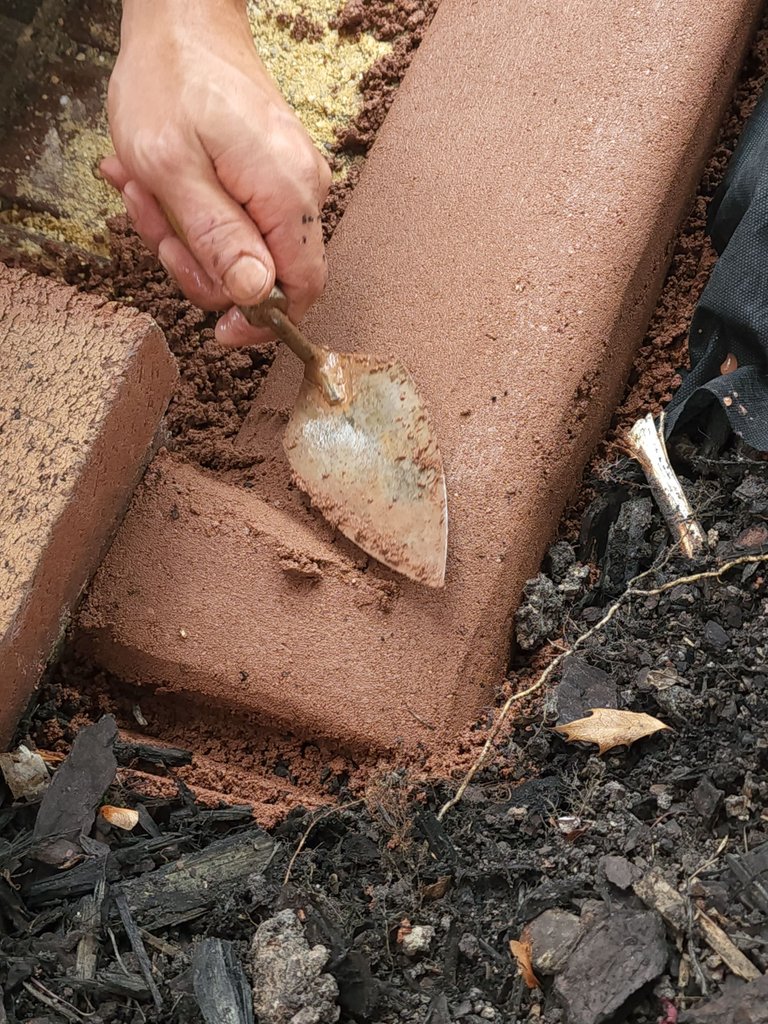 It was like watching a person doing pottery. Adding a little, taking some away, molding, blending. See how well he mixed the color to match the brick? Splendidly.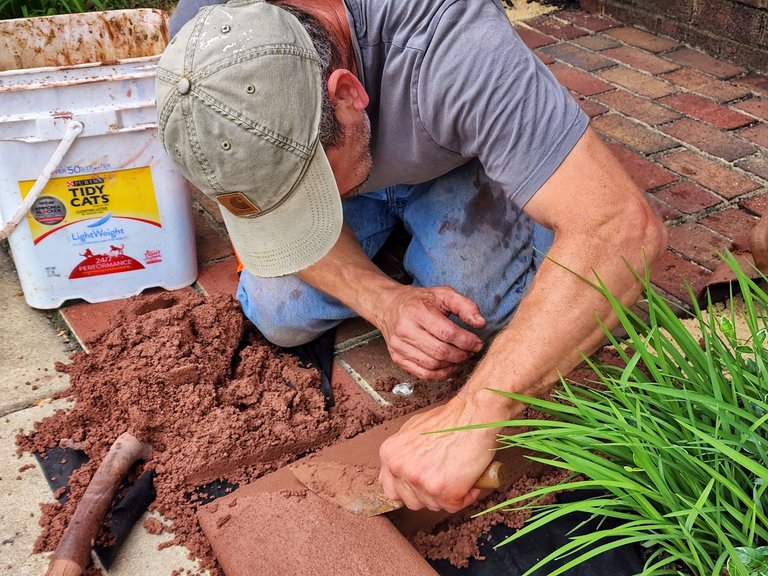 There is a little tool that put lines in the cement to appear like a brick. It doesn't really, but, it was a nice touch. You have to have a steady hand to roll it all the way down the line.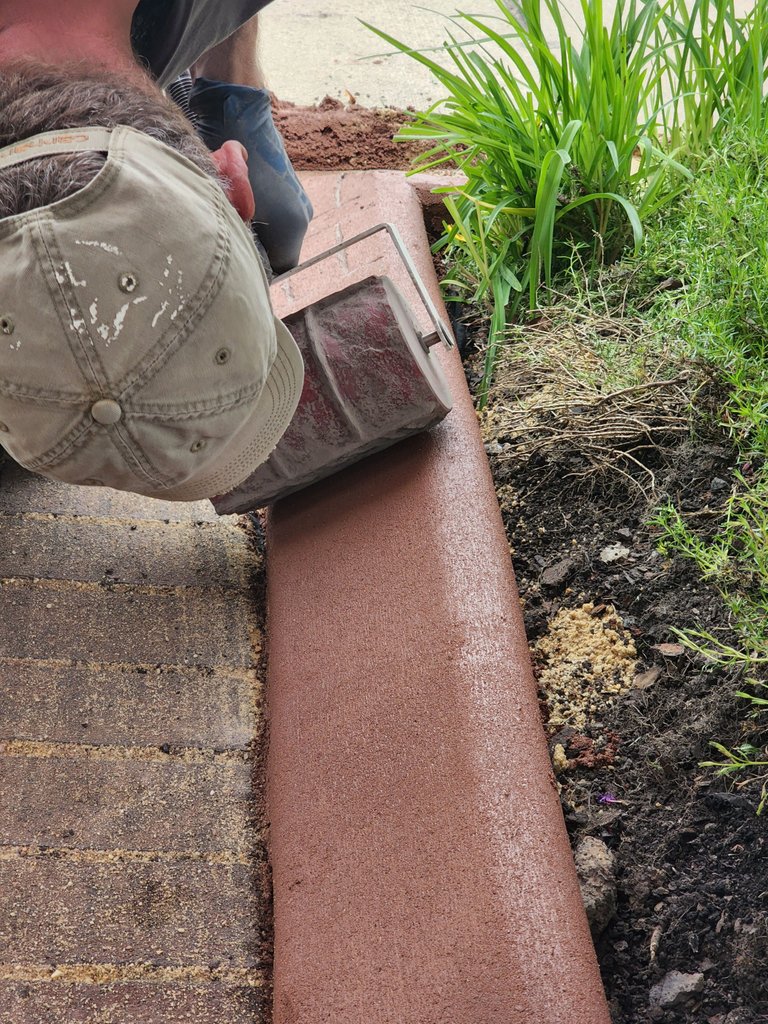 Then he takes a tool and goes over each line to make it more pronounced. Slow, meticulous work. My bricks look a different color with all the sand on them. They power washed all the bricks and the street to make sure nothing was left behind.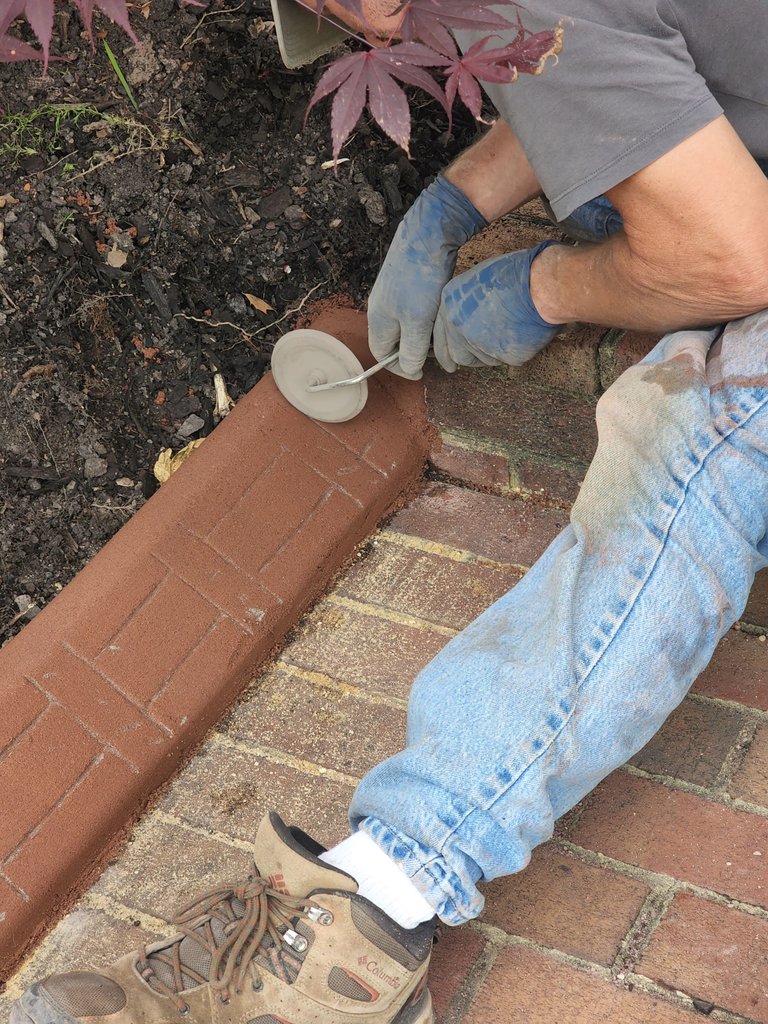 Please leave the link to your post here so it can easily be found by others. It helps you and me to have them in one place. Where else can you take such a quick trip around the globe? Thank you so much for joining us!! ❤

This was the flowerbed in the front. There was a lot more clean-up that needed to be done when the pictures were taken, but it was all accomplished tonight. I cannot rake the dirt and mulch forward and fix it up for a few days, allowing for time for the cement to cure. I will most likely get a little more mulch and some potting soil to put in there, giving my late plants a boost.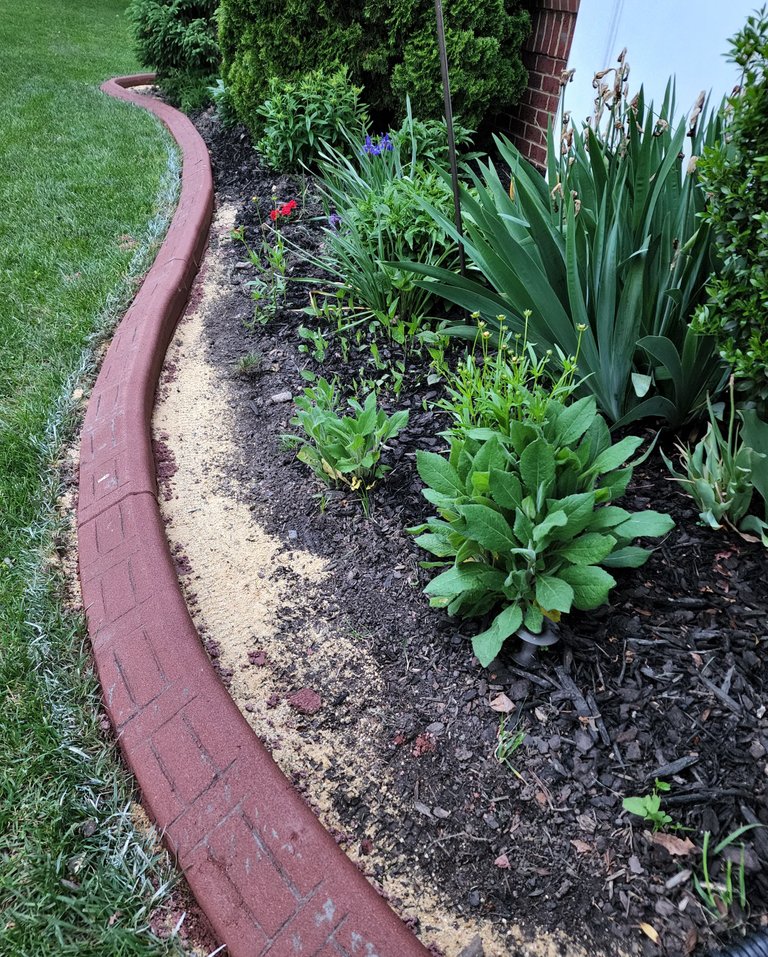 And just like that, this post is done. I hope you had a good time and learned a little something new. As always, I want to thank you for taking the time to visit, and just remember, #MarketFriday loves you! Thank you for supporting the challenge! Have a most fabulous day! Cheers!!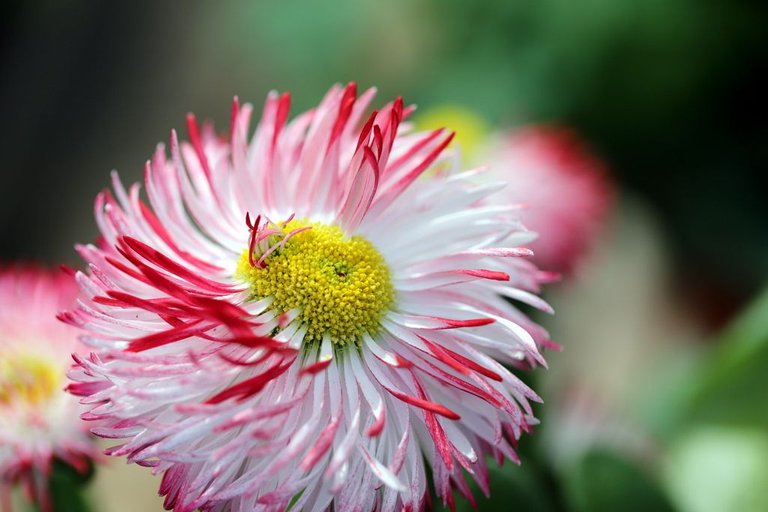 May there always and forever be flowers to color my world. #alwaysaflower, for me, for you.
The cost was $7.40 a foot (discounted from $8.40) and there were 300 feet, including four trees that were done. It adds up pretty quickly. I left them with a nice tip, frankly, because they deserved it. They policed the area and left it almost better than when they came. It was a full two days worth of fun for my #MarketFriday. I hope yours went as well as mine!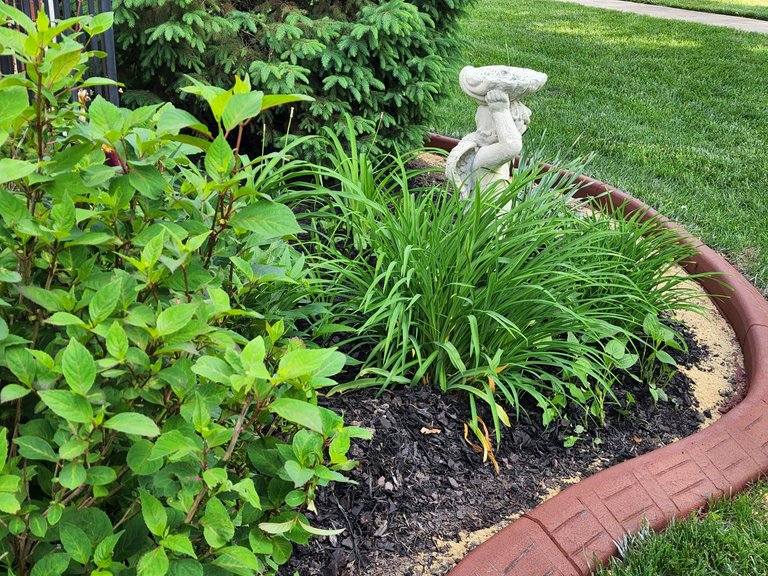 https://www.facebook.com/curbsbydesign/
Curbs By Design is a local concrete edging company that strives to beautify and highlight your landscape while improving your curb appeal.

---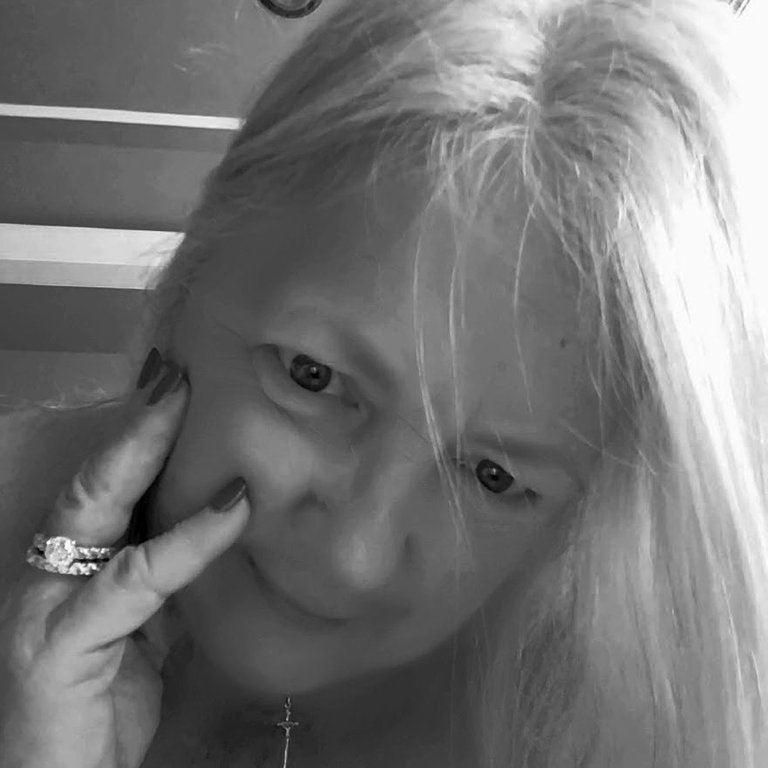 ---
Fridays are all about the #MarketFriday Challenge! Looking to take part in it? Here is how:
Rules of the Road to Join #MarketFriday!
Go to the market, or anywhere that you pay money for a service.
Take pictures! Be creative!
Tell us a little bit about the market or the event. What brought you there? What did you buy? How much did it cost? Was it expensive? Did it go up or down? I need something other than 50 pictures of the market.
Post the pictures. Of course, you should tell a little bit about the ones you post, it is too difficult to guess on some
Use the MarketFriday Community Platform to post (#hive-196308) This is not required but appreciated.
PLEASE Drop the link into the MarketFriday comment section so I can find it!!
Following me and reblogging the post would be appreciated, but not a rule, more vision for more views on the #MarketFriday posts!
You must put #MarketFriday by @dswigle somewhere on your post.
As always, please remember! #MarketFriday loves you!

#TeamUSA is a growing community of quality-content people from the United States or those living here. Check us out on Discord!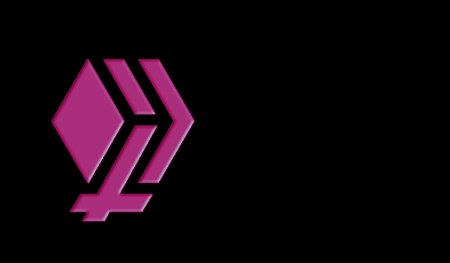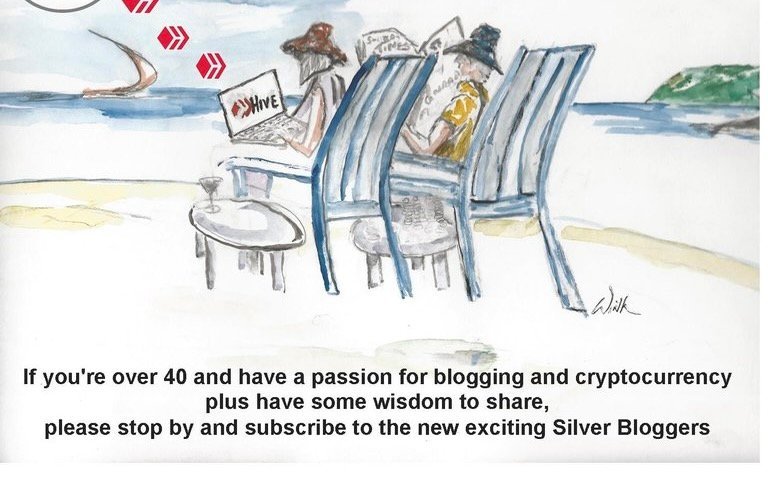 ---
---