Don't Leaf me Now

The plants in my gardens and trees in my yard have been with me, some on each move. I have said it before here, I take a piece of a plant, seeds, a small part of what will become my past, these are my memories, in part. Of good times and hard times, of laughter and tears. But always and forever, no matter what, it's a memory - and they are mine to keep.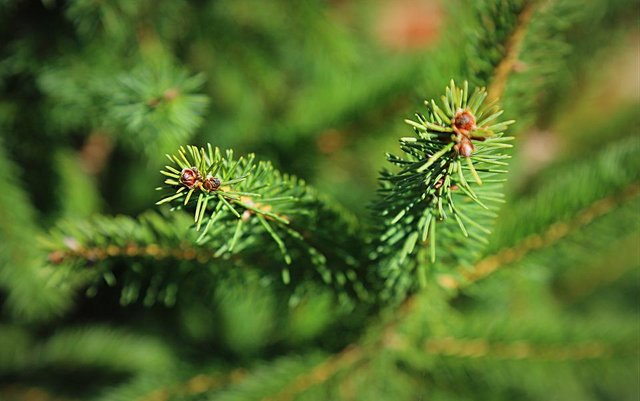 Such a sweet piece of history. This came from the summer house close to the Canadian Border.(A shout out to Canada!) She is such a delicate sort of beautiful. Can you see how pretty her little needles really are? I used to think when she was old enough, I would dig her up and use her for the annual Christmas Tree. I cannot help but think what a special blessing that will be for us. Paying homage to such a beautiful part of our life, then carefully placing her back in Mother Earth.
Today is #TreeTuesday initiated by @Old-Guy-Photos. Let's see some of those amazing tree posts!
Update Now way, Jose! Nobody is touching the precious tree that I risked life and limb for hauling it down here from up there. I just cannot do it. Although we have agreed that she needs to dress in a festive manner for the holidays.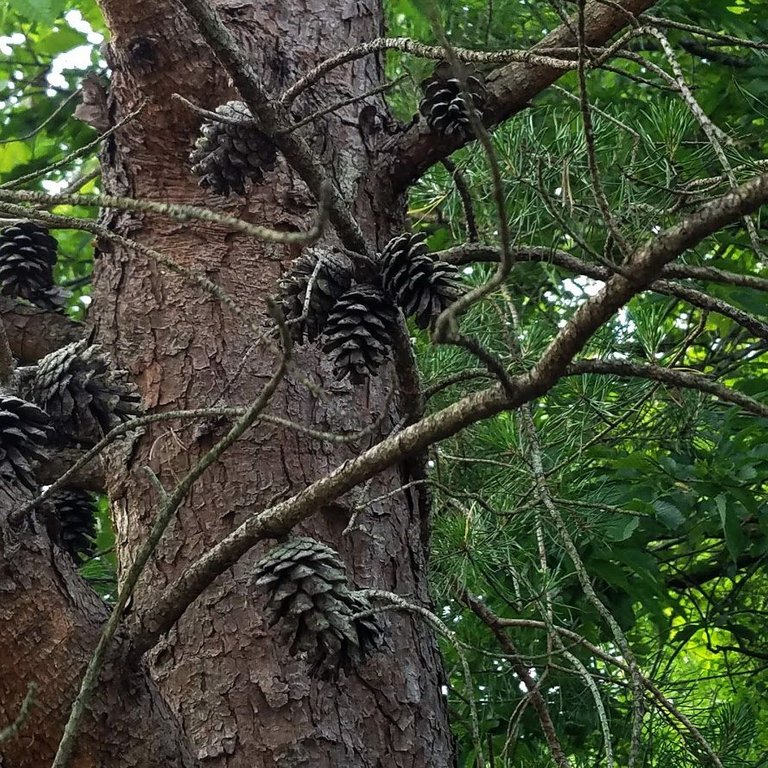 I'm curious. Aren't you? I have been seeing lots of pinecones on the trees this Autumn. So, I looked it up, and guess what?
Some say that a profusion of pine cones in fall means a cold winter to follow. What? Can Pine Cones Predict the Weather? Much like the predictions that rely on an overabundance of fruit or nuts to predict what winter weather will bring, it is said that numerous pine cones in the fall foretell a long, cold winter
source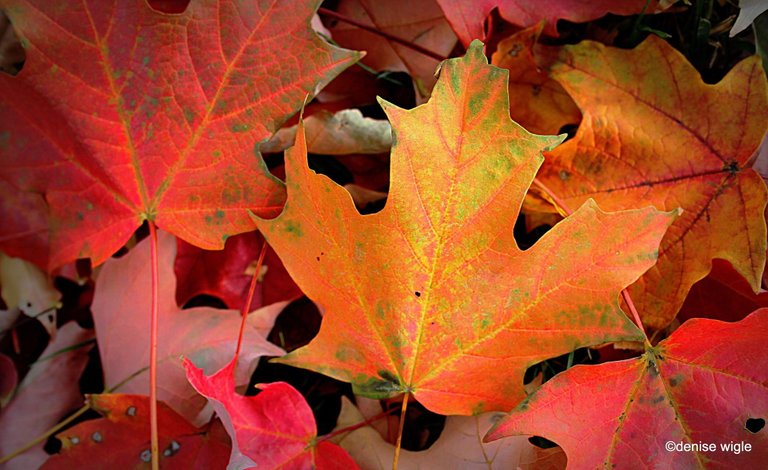 The pure joy and the beauty that the fall colors bring is muffled by the sight of barren trees, the work to clear the leaves and the task of putting it all to bed for a spell.I breathe deeply, inhaling the intensity of the feeling.

I was doing a quick lap around the neighborhood, which was alive with color until this weekend, where the north wind showed his strength. I walk towards the pond across the street. There are actually more trees half gone and I have to carefully select the ones in color, we don't have far to go before we become nekkid. The local displays around the area have gone through the stages of color independent of one another. We are indeed lucky to have such a beautiful Autumn. I enjoy watching the cycle of life represented here. The beauty, the vulnerable winter, revealing her true self, and the regeneration as it comes once again. It gives you so many reasons to be in awe of Mother Nature.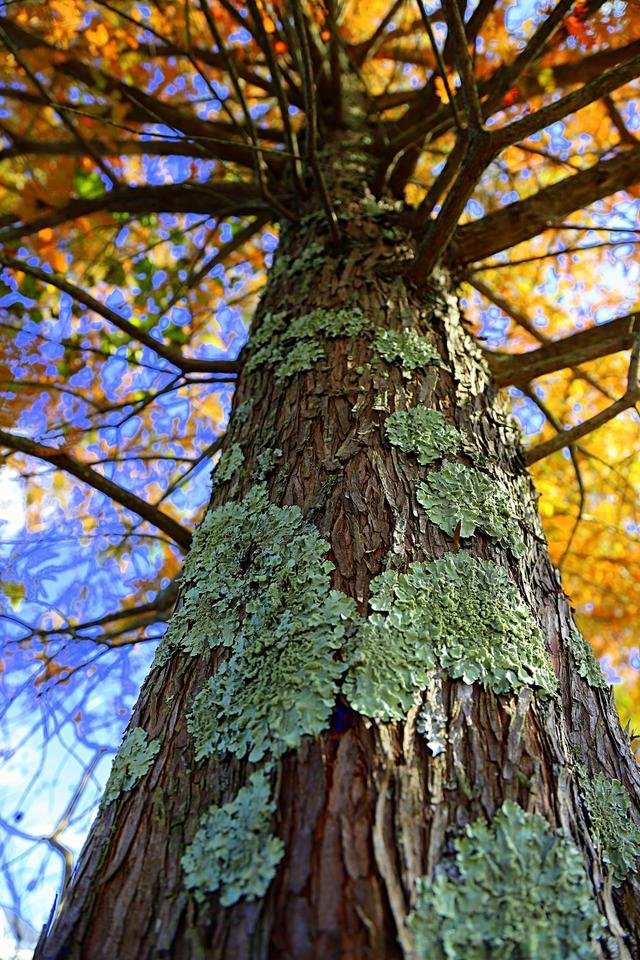 There is a small pond across the street from me. I love it in the spring as the new geese and ducks bring new babies into the world, teaching them how to swim in the safety of this private little piece of nature. There is this big tree full of green and streaks of blue (yes! blue!) lichen on it. Lichen is actually part of the biological soil crust. I have always just thought of it as a parasite of sorts. But, that was until it started putting out the blue color. Now, I just think it is kind of cool.
Isn't nature amazing and beautiful, all in the same breath? I have to say it is. Definitely. Yes.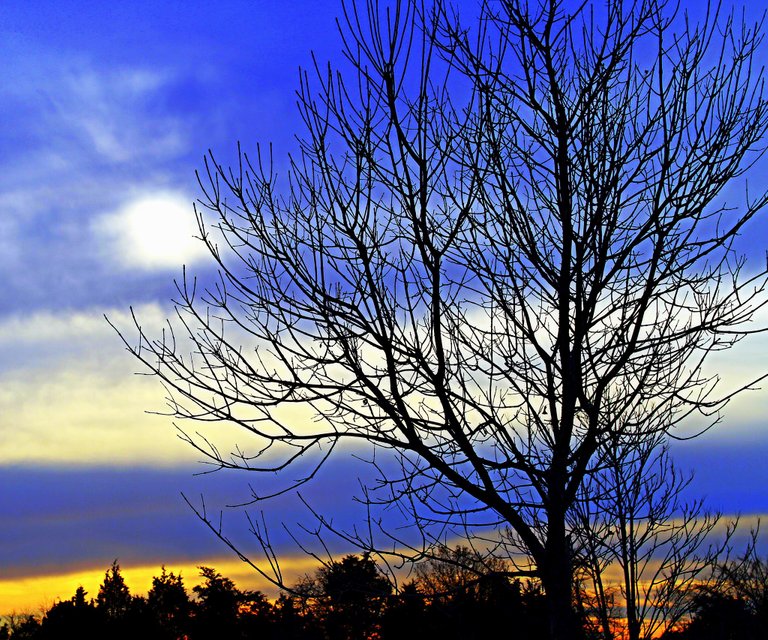 It is definitely starting to feel closer and I got those Christmas stamps from the Post Office and I even wrote out most of the Christmas catch up. I know, I could order them online, and I took plenty of flack for going the long way and wound my way through traffic to go to the Post Office. I got four different kinds of stamps and none of them were online, so I am glad I went. I am a little bit ahead of the game, it is starting to get a little bit harder to claim free time as the days are flying by and things are starting to call out for some attention. The shipping for overseas has been done, and the in-country ones are by the door, wrapped in festive paper, so it looks happy upon arrival. I put clear tape over that so it doesn't rip. But, the whole point is making somebody's Christmas a little more Christmassy. I keep saying that less will be more this year. More than I expect. :) I love this season of joy, it is all about family and friends. In keeping with the Christmas Countdown, I give you one seasonal picture and the day count! There are 32 days 00 hours 03 minutes and 27 seconds.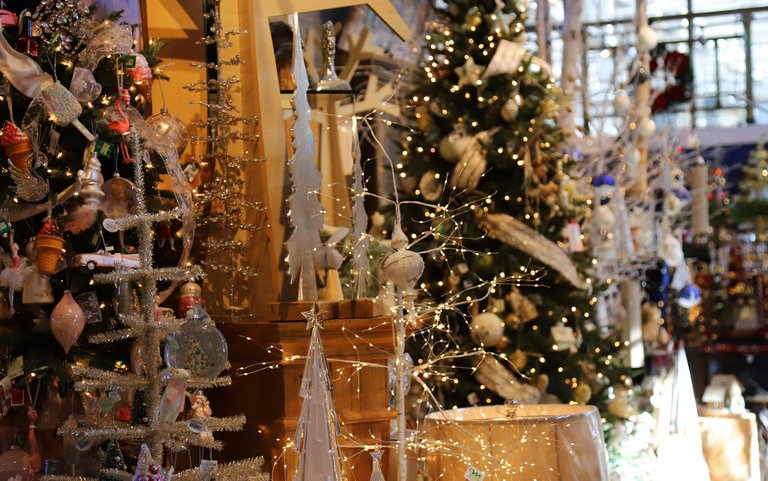 All I have are my words, armed in my mind, written in pen, stand by stand. Oh, yes. Still by hand. It has a different feel. Altered not by keys, backspace, and delete, I write, erase, tear it to pieces and start all over again. And again.
It's my way. I walk out to the deep end of the page and dive right in.
And just like that, this post is done. Come back tomorrow and we'll do it again! Thank you for taking the time, following along with me, perusing life. Have a wonderful day night!! week ahead! Never forget. Kindness counts, wherever you go, whatever you do.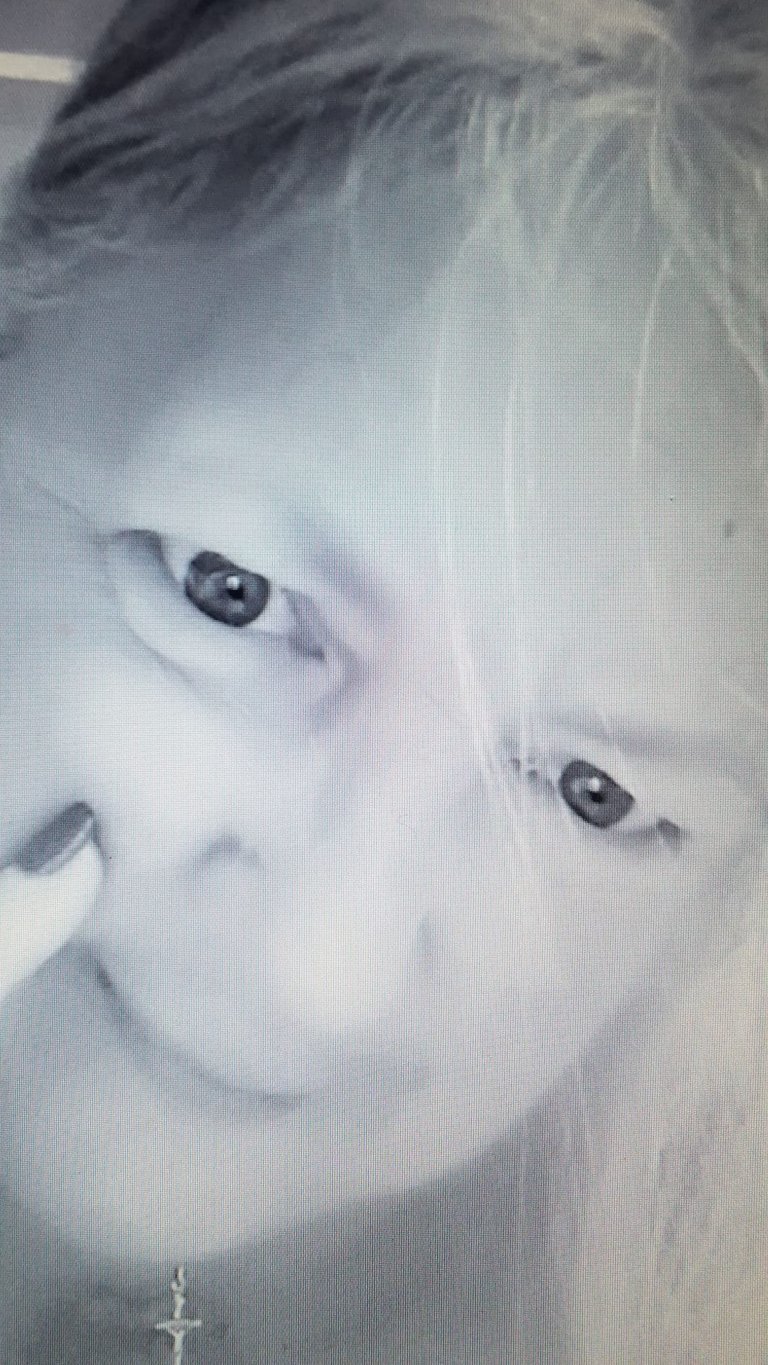 ---
How Do I Love Thee?
How do I love thee? Let me count the ways.
I love thee to the depth and breadth and height
My soul can reach, when feeling out of sight
For the ends of being and ideal grace.
I love thee to the level of every day's
Most quiet need, by sun and candle-light.
I love thee freely, as men strive for right.
I love thee purely, as they turn from praise.
I love thee with the passion put to use
In my old griefs, and with my childhood's faith.
I love thee with a love I seemed to lose
With my lost saints. I love thee with the breath,
Smiles, tears, of all my life; and, if God choose,
I shall but love thee better after death.
Elizabeth Barret Browning

#TeamUSA is a growing community of quality-content people from the United States or those living here. Check us out on Discord!


---
---