Inspire Me, Just for a Moment or Three
"Surrender to what is. Let go of what was. Have faith in what will be." Sonia Ricotti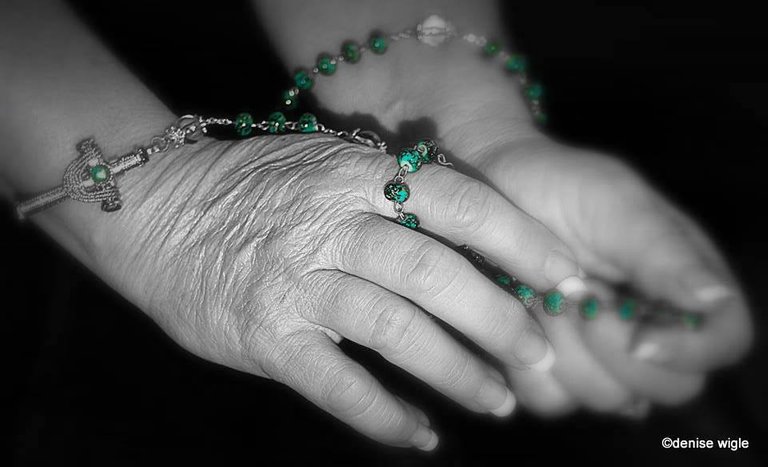 I am always inspired by faith. I watched, as her hands ruminated over the rosary, letting slide each bead between her fingers, over and over and over again. It never sleeps, never ends, and is always growing with every instance in our life. May you be inspired by faith, and covered by grace in the life you live. May you be blessed beyond measure and share your blessings with others.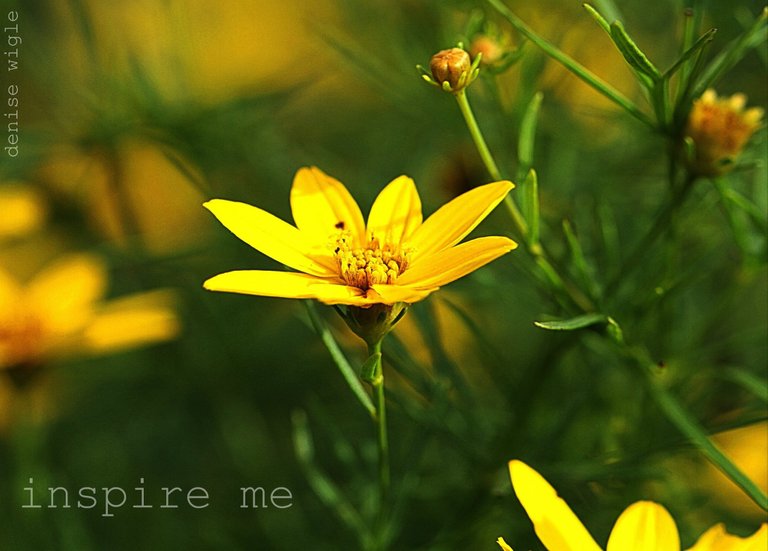 Thoughts come easlity, but inspiration does not. For me, it is driven by a moment, a small pieces of life that is strung together with another or maybe many others. My words are inspired by the amazing human beings that walk through my life, either beside me or like an interlude, brief moments, usually with purpose. There are times I have no idea what that purpose is, but, it usually reveals itself in time.

What if?



I were here, without a dream
Would my heart slow down and begin to breathe?
Without the thought of doing something
That which is me
Going someplace or living right
Who decides the truth or wrong, enough or not
The purpose within?

What if?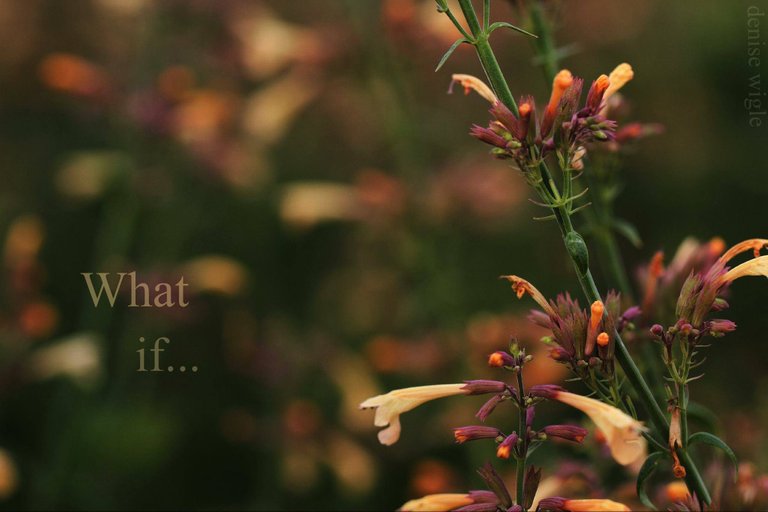 Embrace this moment
Lay down your thoughts
That cometh
With the cold rain blowing
Your way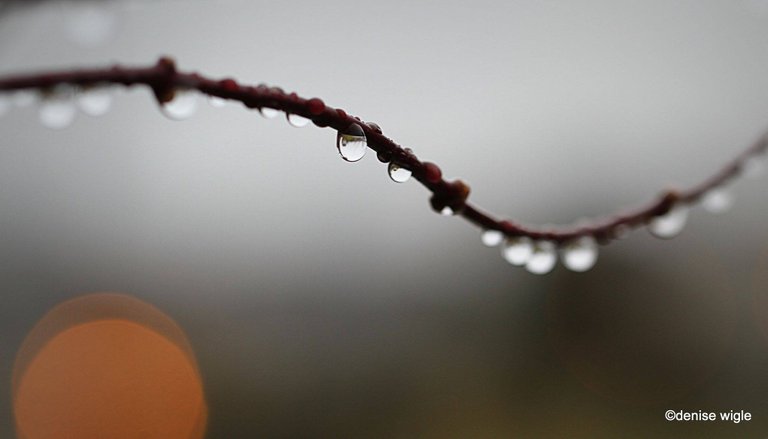 All that glitters is not gold. Sometimes it's just holiday bling.
All, that is gold, does not glitter, not all those who wander are lost; the old that is strong, does not wither, deep roots are not reached by the frost. - J. R. R. Tolkien
In keeping with the Christmas Countdown, I give you one seasonal picture and the day count! There are 35 days 00 hours 07 minutes and 27 seconds.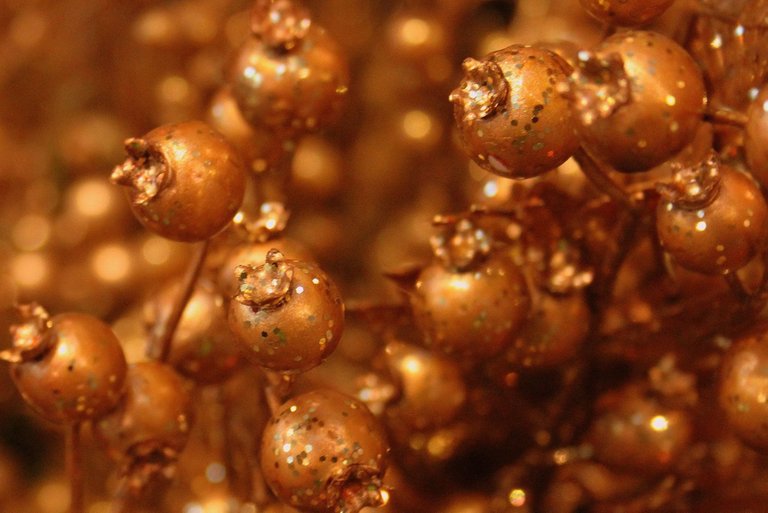 All I have are my words, armed in my mind, written in pen, stand by stand. Oh, yes. Still by hand. It has a different feel. Altered not by keys, backspace, and delete, I write, erase, tear it to pieces and start all over again. And again.
It's my way. I walk out to the deep end of the page and dive right in.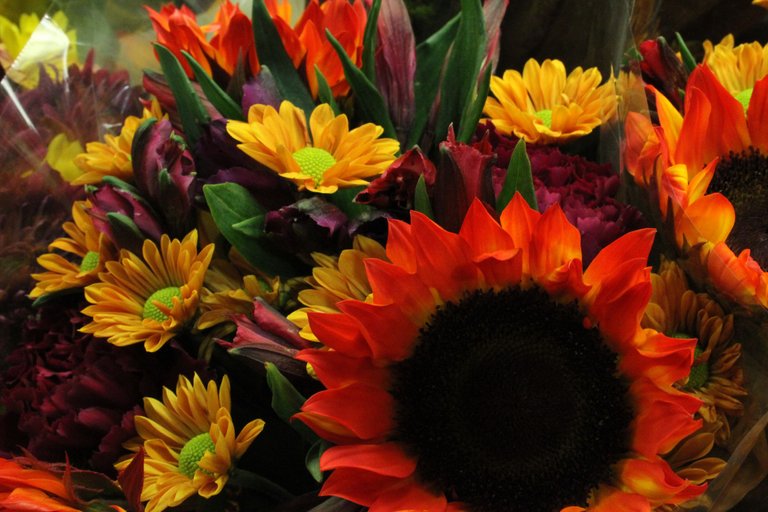 May there always be a flower to color your world with love. #alwaysaflower And just like that, this post is over! Come back tomorrow and we will do it again. And please, always remember that kindness counts, wherever you are, whatever you do. Have a great night! See you in the comment section! Love to you always. Denise ❤️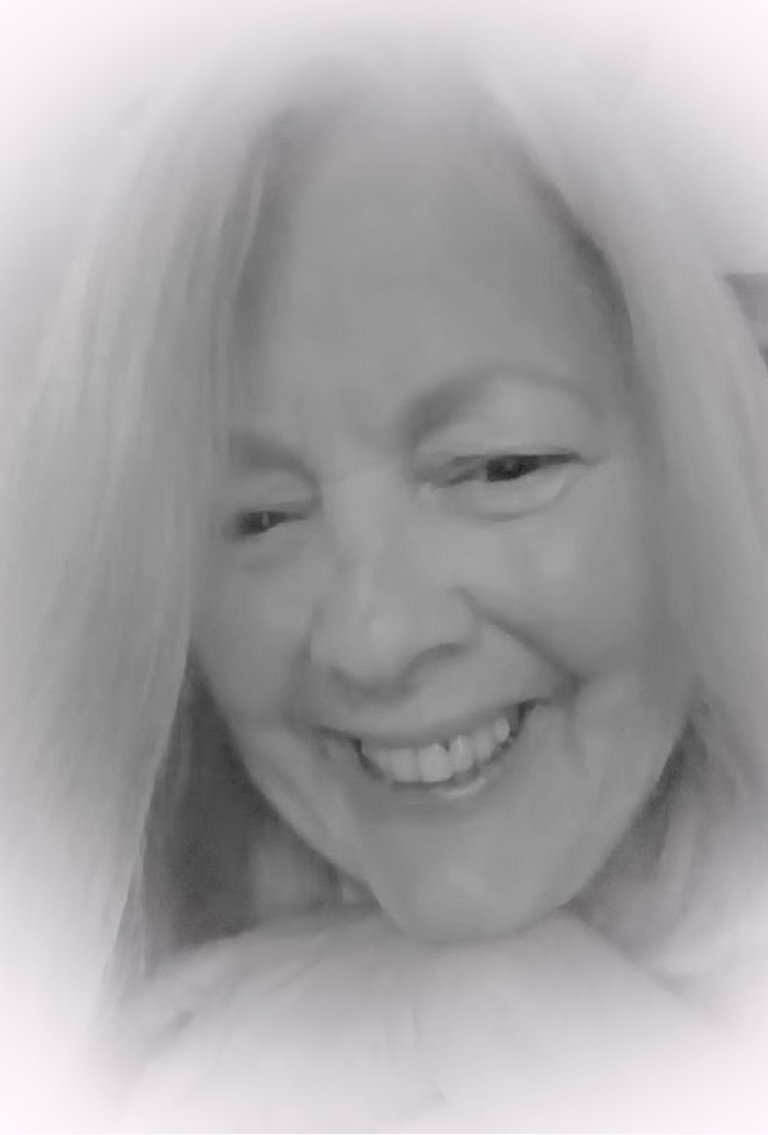 ---
How Do I Love Thee?
How do I love thee? Let me count the ways.
I love thee to the depth and breadth and height
My soul can reach, when feeling out of sight
For the ends of being and ideal grace.
I love thee to the level of every day's
Most quiet need, by sun and candle-light.
I love thee freely, as men strive for right.
I love thee purely, as they turn from praise.
I love thee with the passion put to use
In my old griefs, and with my childhood's faith.
I love thee with a love I seemed to lose
With my lost saints. I love thee with the breath,
Smiles, tears, of all my life; and, if God choose,
I shall but love thee better after death.
Elizabeth Barret Browning

#TeamUSA is a growing community of quality-content people from the United States or those living here. Check us out on Discord!


---
---