Market Friday goes to St. Kitts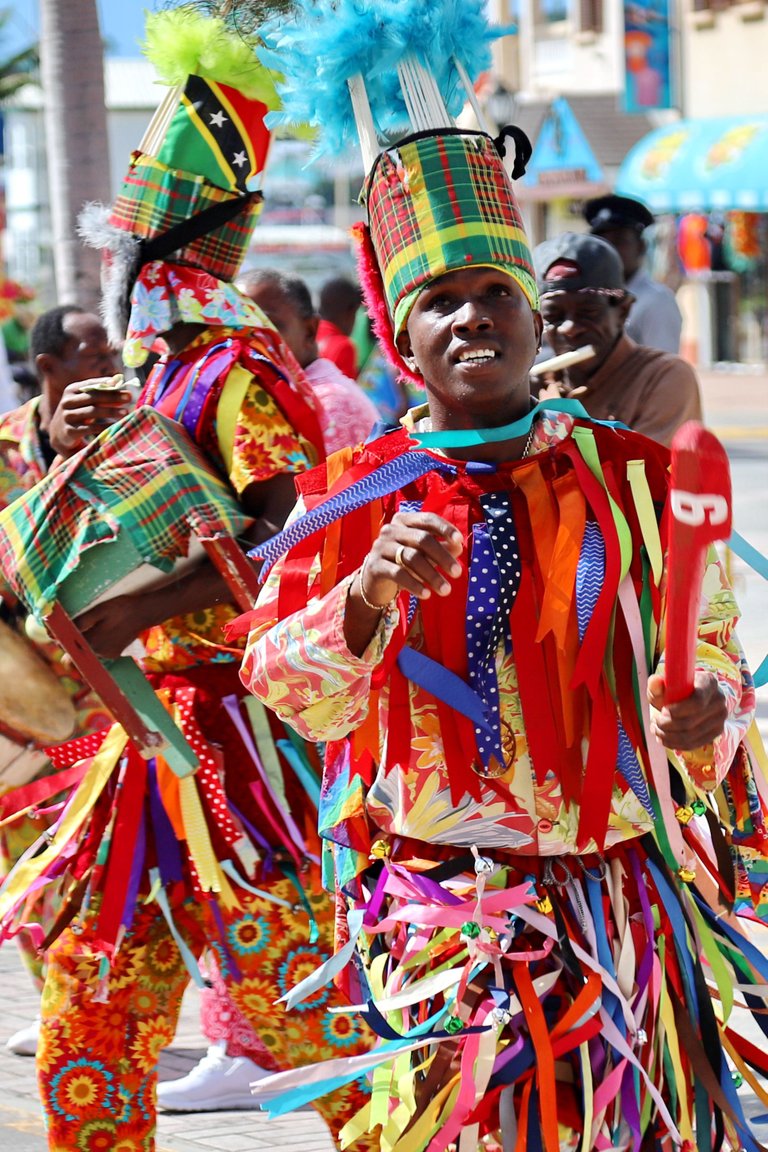 It's all about the color! For me, the vivid colors attract my attention and reshift my focus. So bright and full of color, the islands radiate and sense of joy, and pure happiness. So much of the Caribbean is vacation spots, and their beauty and unique personalities lure the photographer in you to use the vibrant display for photographs. How can I deny that it always leaves a vivid memory to take home with me? I truly enjoy the colorful scenery.
Walking through a part of town, looking for a particular shop, and out of the alley came a troupe of dancers. They were an energetic bunch, and even had young members, only a few years old, already teaching them the steps. A couple of the parents dressed their infants up in the regalia and danced with them in their arms. What a wonderful life!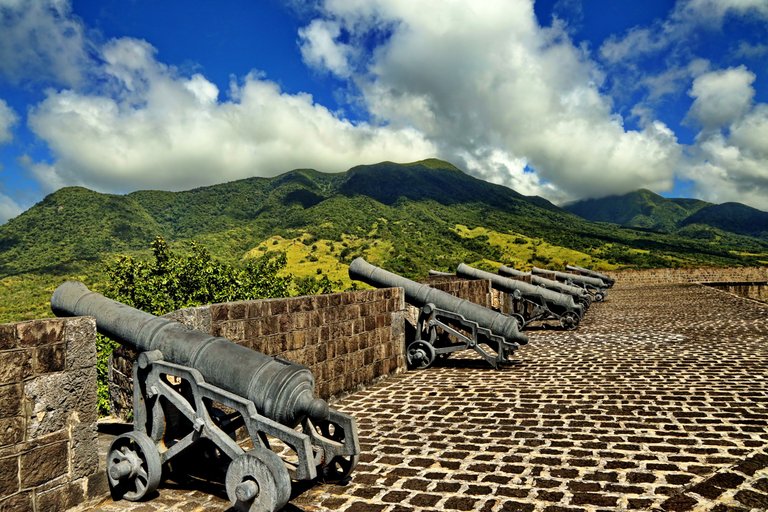 I went to the fortress that overlooks the island of St. Kitts and it has a feel that is decidedly British, along with the entire island, especially the churches, right down to driving on the left-hand side of the road. Brimstone Hill Fortress is a National Park actually and is a British Fortress from the 17th century. I love the view from the top of the fort, overlooking the island and in a later picture, the Caribbean.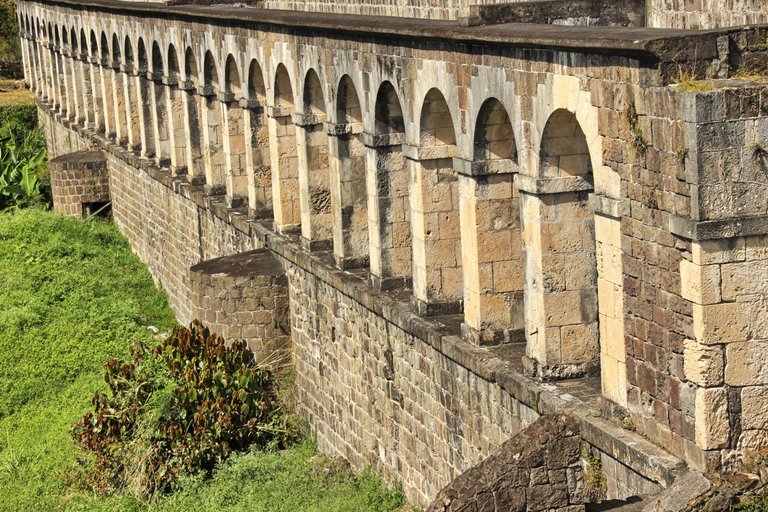 Today is #MarketFriday initiated by @dswigle (Denise, that's me!!) Join me as we share our markets across the globe. I always look forward to seeing what you send me! It is amazing to see the different markets and cultures of our friends here on Hive.
Brimstone Hill Fortress National Park is a UNESCO World Heritage Site, a well-preserved fortress on a hill on the island of St. Kitts in the Federation of St. Christopher and Nevis in the Eastern Caribbean. It was designed by British military engineers and was built and maintained by enslaved Africans. Wikipedia



Address: Island Main Road, Sandy Point Town, St. Kitts & Nevis
Hours: Daily, 9:30 AM–5:30 PM
Entrance Fee: US Dollars $15.00 Children under 10 are free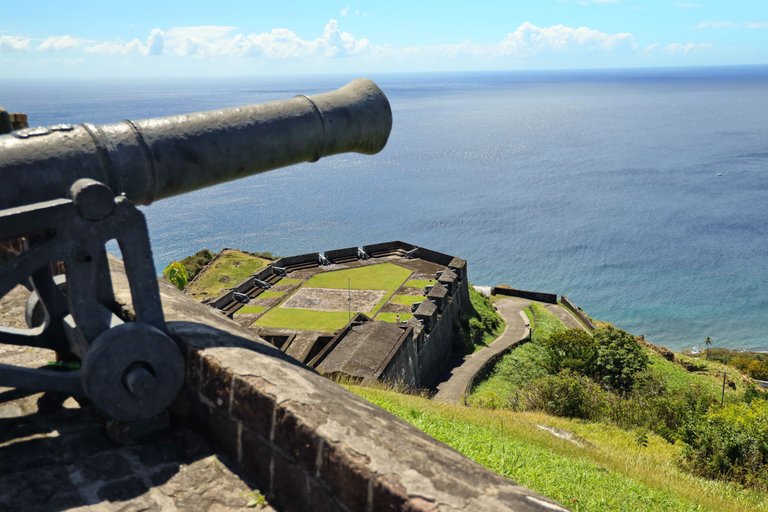 This is not the first time I have been there, it is a pretty little island and I have found the people to be kind and thoughtful, happy and easygoing. I am trying to imagine how it would feel to be a soldier there hundreds of years ago, defending it against intruders. Dressed in a hot woolen uniform, shooting into the darkness. One person asked if they got hot and asked the Captain if they could wear shorts and a light shirt. Not bloody likely. The pictures from the fort were from my last trip there. I wasn't able to download any more pictures tonight, so I pulled these. I could not skip the fort.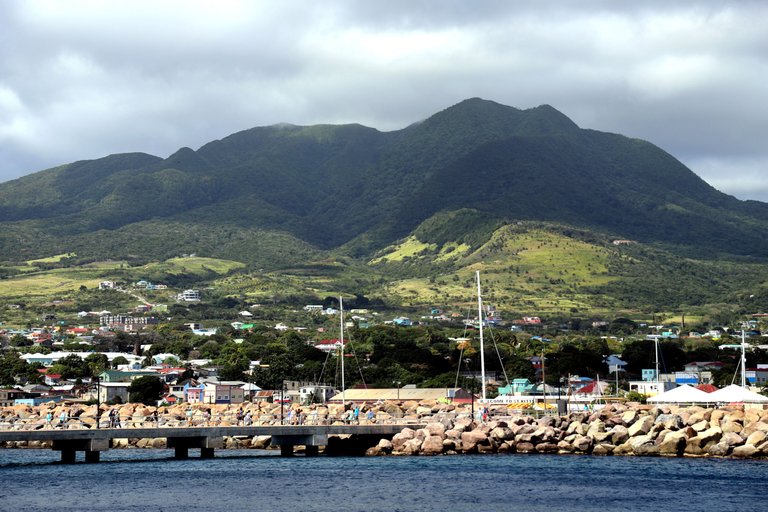 The terrain is beautiful! It is a volcanic island, and has tropical forests filled with birds, green monkeys, and all kinds of reptiles...it has 22 mountains that are named (and lots of peaks that aren't) there is one dormant volcano, even a salt lake. Altogether, it is an interesting stop along the way. And beautiful. Did I mention that? I said green monkeys, but, they really are green. I will admit that most are bleached from the sun, but, even then, you can see the greenish tint of color on them. So yes: Green monkeys.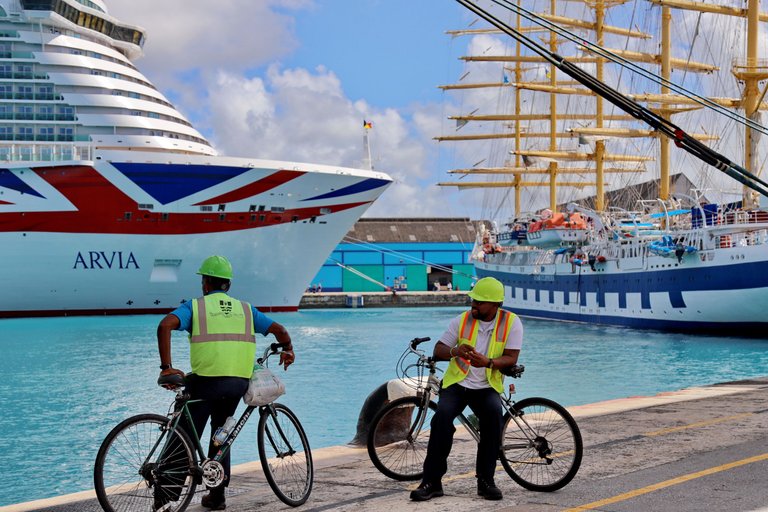 The port is filled with ships, yachts, and all sorts of vessels of pleasure. The dockyards are large and most of the workers need bikes to get around. I have to admit, it was a pretty nice job. They were working here. Hands up for a job like this. All that fun and money too. Who could resist?
We rented a car and toured the island, we won't mention those slightly narrow roads that people walk right down the middle. ending our time there with a few shops to bring back a little something for the cat sitter. The importance of a good sitter cannot be overstated. Plus, I really wanted to go into the shop that had the shark coming right through the building. Oh so touristy, right? It's okay! You only live once. But, look. The waving palm trees with the mountains in the back. So peaceful.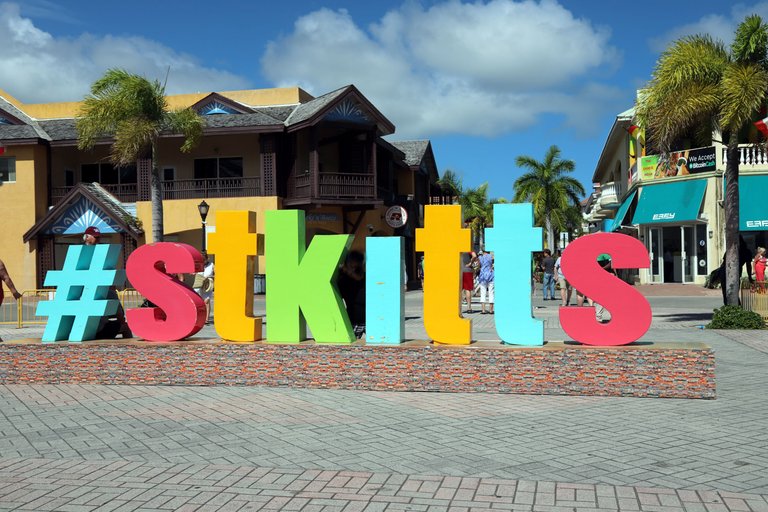 Of course, with an area no larger than 261 km², Saint Kitts and Nevis has a somewhat limited (but not absent!) array of typical sights. It's hardly a setback for visitors to these two small islands though, as they have all the enchanting natural beauty of the Caribbean.
Its strategic location made Saint Kitts a colonial hotspot and a focal point for European nations in their struggle for power over the West Indies islands. The colonial settlers rapidly expanded sugar plantations and imported African slaves, thus laying the foundations for the islands' colorful culture. Festivities, crafts, and other displays of that culture are among the islands' main tourist attractions now, as are the ruins of the many plantations. The Scenic Railway, traveling on the tracks of the old sugar train railway, is a great way to see the best of them. However, nothing makes the islands' history as tangible as the impressive and well-preserved remains of the Brimstone Hill Fortress. It's both a national park and a UNESCO World Heritage Site and provides some stunning views over the surrounding area and even some nearby islands. Only a few ruins and some cannons remain of Fort Charles on Nevis, the fortifications of Charlestown.source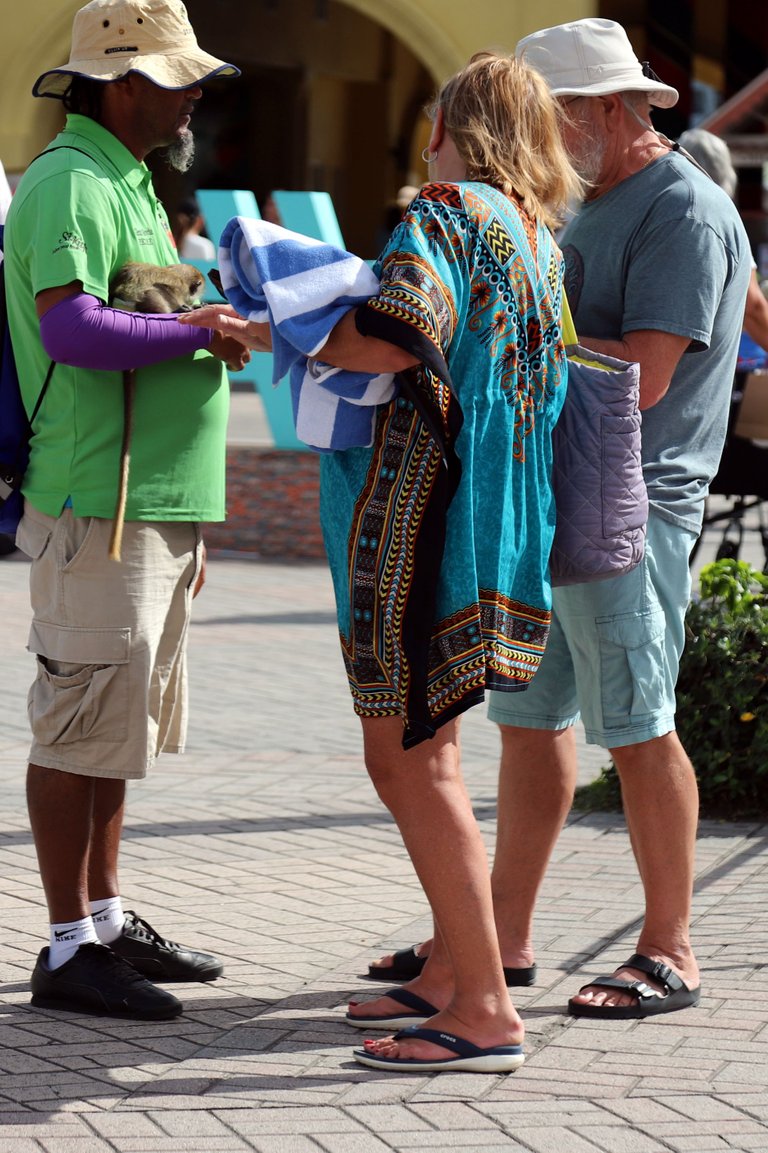 Look at this man above, holding a monkey in his arms. They work the port pretty well. For $1.00 or even #3.00, he will take a picture of you holding the money. What? Take your monkey away. I think those two got the photo. No thanks, I am good. No monkey shot for me.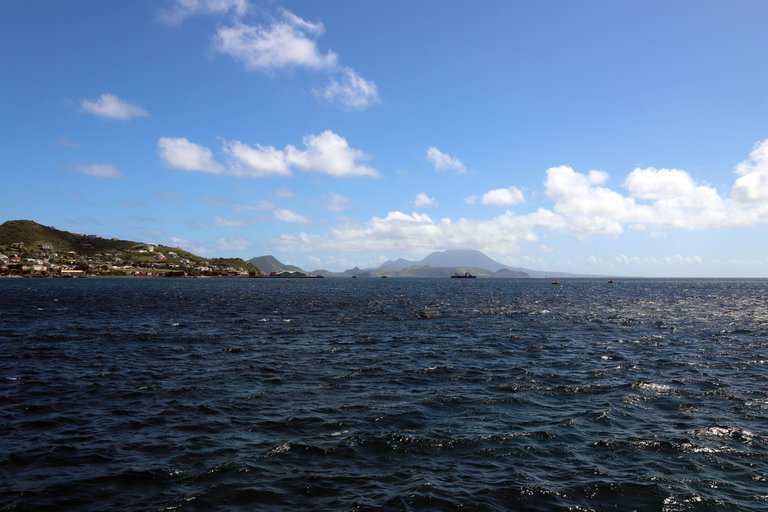 Please leave the link to your post here so it can easily be found by others. It helps you and me to have them in one place. Where else can you take such a quick trip around the globe? Thank you so much for joining us!! ❤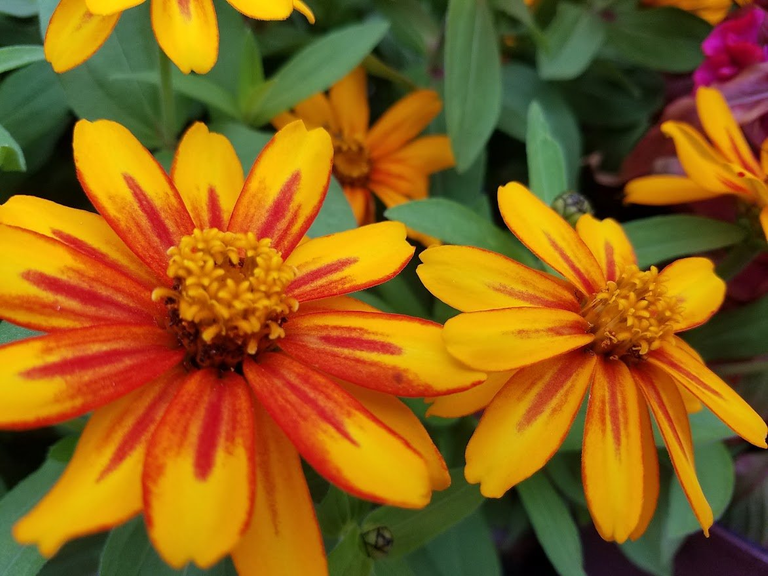 As always, there must be flowers to color my world. #alwaysaflower Flowers. Always. To color my world. As always, keep on singing that song!! And just like that, this post is done. Thank you for stopping by and saying hello, leaving your words behind... and just so you know, although much sun and shine were used up today, I can guarantee that there is still a little left in my heart. Have a fabulous day! And keep on Hiving! That never gets old! Thank you for visiting my post 💖 Keep it classy, people. Kindness counts. Wherever you go, whatever you do.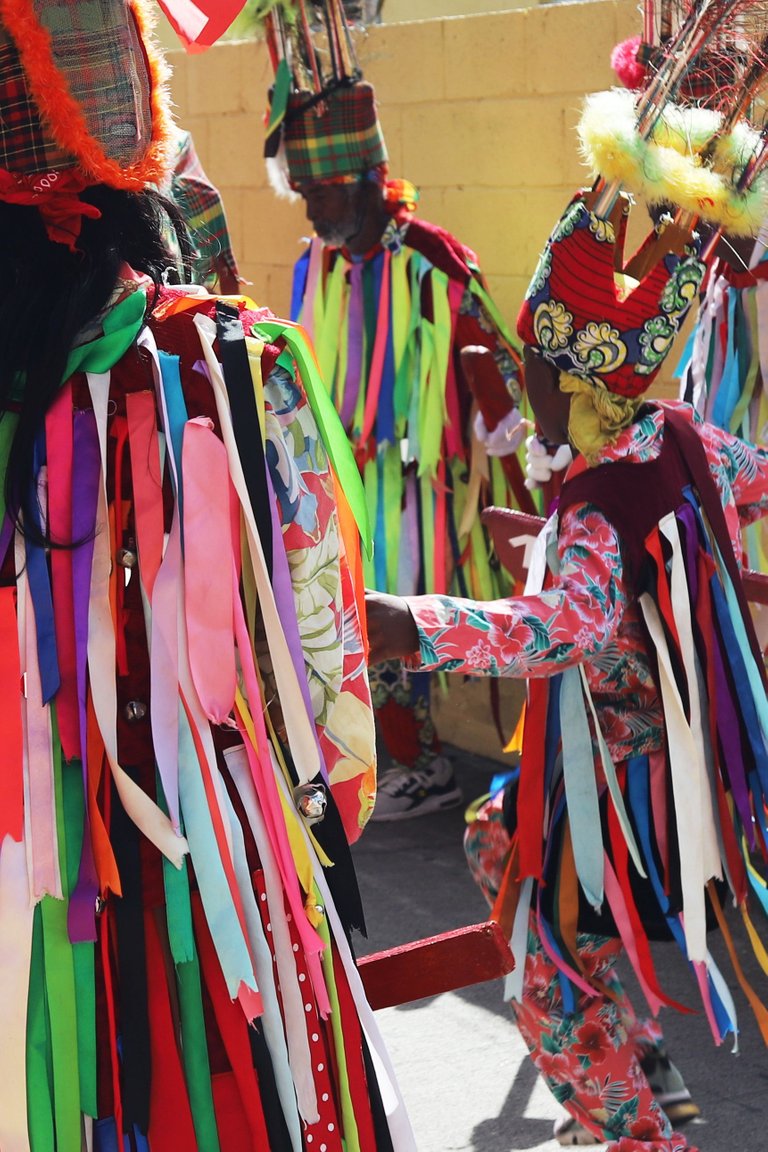 Standard English is the official language of Saint Kitts, and the people sometimes speak their native Creole English. In a workshop on Language Transmission, Language Death and the Caribbean Child (2008), Dr. Rose Davies of the University of the West Indies stated, " When a language dies, the culture dies." She counseled that it is important to pass on native languages to every future generation. The least we can do is to help the children read the language.
Creole Speak: All skin teet nah laugh.
Standard English Interpretation: Every grin is not laughter.
The Real Meaning: Smiles may deceive you; they do not always mean what you think they mean.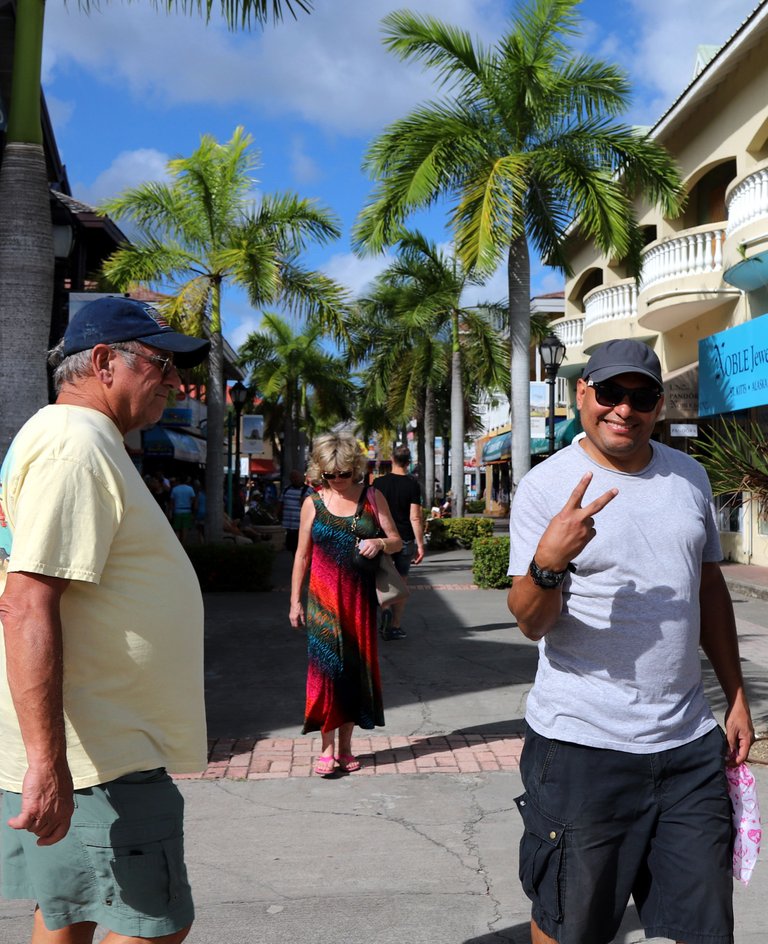 Thanks for coming along to St. Kitts with me. I apologize for being so slow with posts and comments. I just got real internet back today, thanks to Starlink and Elon. When it works, it is amazing, which, I still find amazing that I can get internet in the middle of the Atlantic or Caribbean or wherever I am. Then again, I just had a long stretch where I didn't. I hope you are all doing well!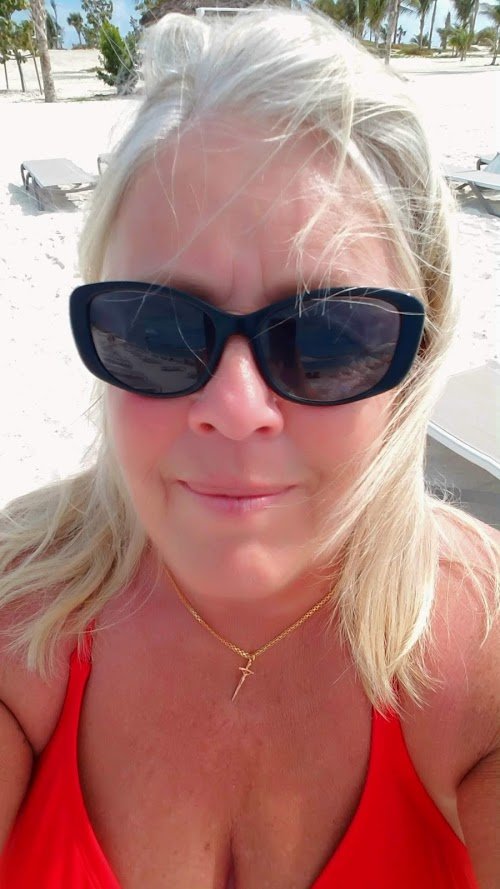 ---

Fridays are all about the #MarketFriday Challenge! Looking to take part in it? Here is how:
Rules of the Road to Join #MarketFriday!
Go to the market, or anywhere that you pay money for a service.
Take pictures! Be creative!
Tell us a little bit about the market or the event. What brought you there? What did you buy? How much did it cost? Was it expensive? Did it go up or down? I need something other than 50 pictures of the market.
Post the pictures. Of course, you should tell a little bit about the ones you post, it is too difficult to guess on some
Use the MarketFriday Community Platform to post (#hive-196308) This is not required but appreciated.
PLEASE Drop the link into the MarketFriday comment section so I can find it!!
Following me and reblogging the post would be appreciated, but not a rule, more vision for more views on the #MarketFriday posts!
You must put #MarketFriday by @dswigle somewhere on your post.
As always, please remember! #MarketFriday loves you!

#TeamUSA is a growing community of quality-content people from the United States or those living here. Check us out on Discord!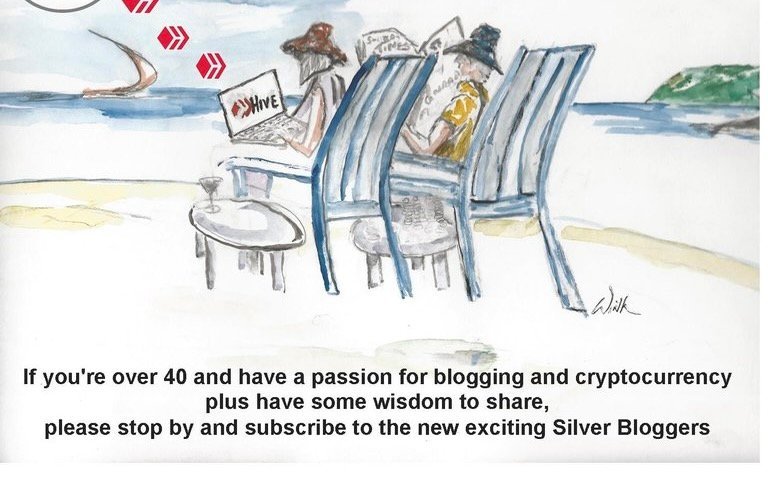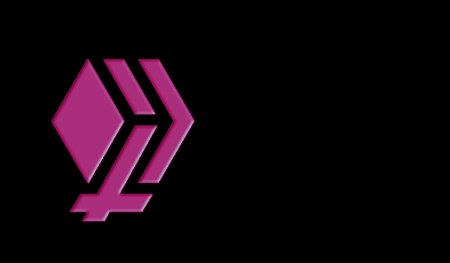 ---
---