Market Friday presents: In God We Trust, All Others Pay Silver or Gold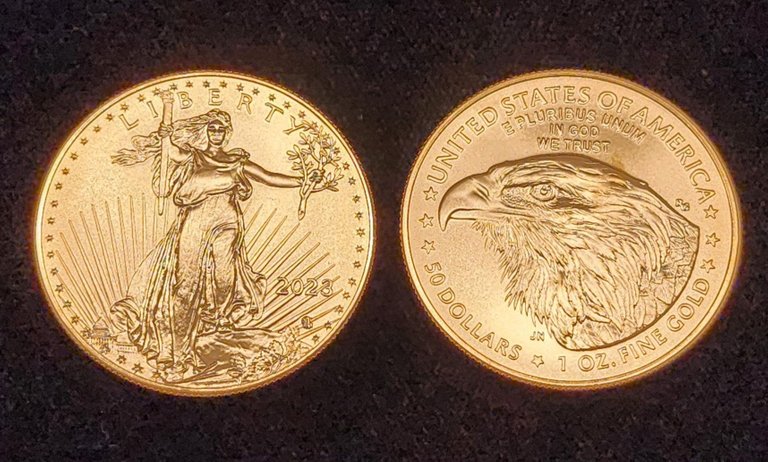 I like coins. Quite honestly, they don't even have to be these high-end gold or platinum ones, I am not a snob. It is actually quite easy to start a coin collection. I began with the coins I already had in my pocket. Sounds a little silly, but, just like Hive, it comes a little bit at a time, until one day, you have a jarful. I think the best part of keeping a coin is learning about it. Where was it minted? What is the history of the coin? Obviously, it is circulated, (it is spent and passed from person to person) but does it still look like it is brand new, or has it had a rough life?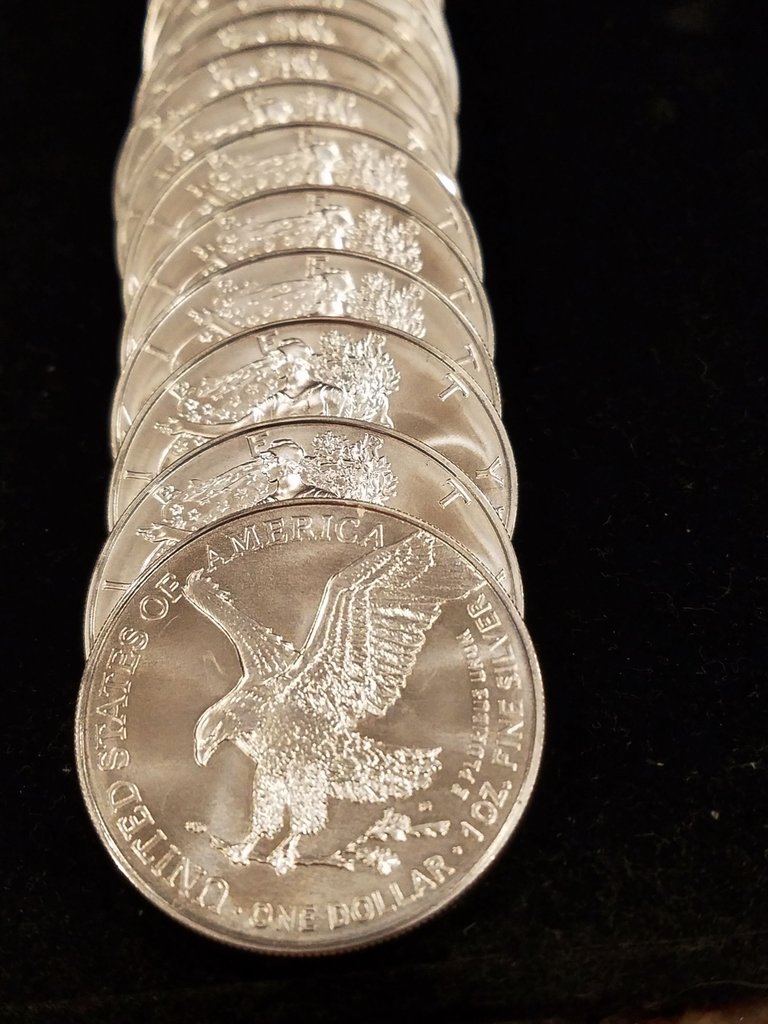 Today is #MarketFriday initiated by @dswigle (Denise, that's me!!) Join me as we share our markets across the globe. I always look forward to seeing what you send me! It is amazing to see the different markets and cultures of our friends here on Hive.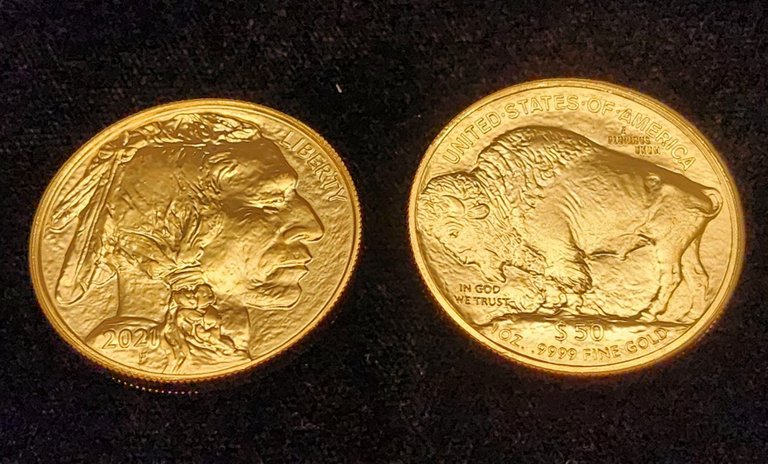 While the American Gold Buffalo is 24-karat gold (1 troy oz of 0.9999% gold - pure gold), the American Golden Eagle is "only" 22-karat gold (1 troy oz of 0.999% gold + 0.0909 troy oz of silver and copper. Coin is 91.67% gold, 5% copper and 3% silver) and the difference is clearly visible when the two are viewed together. You can read more about the gold coins here.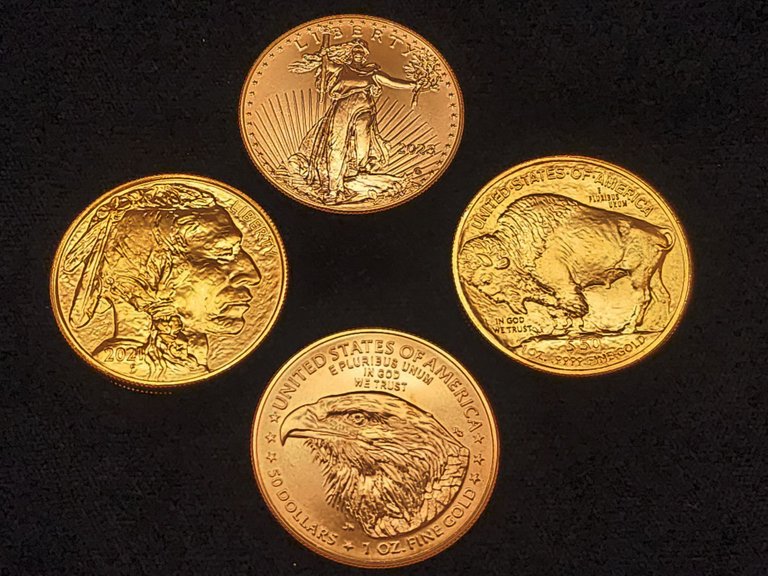 The Buffalo/Indian Head nickel was minted in 1913, until 1938. It was one of our favorite coins in circulation. My father had obtained a slot machine, a nickel one to be exact. It was full of buffalo nickels. When it was a rainy day and we were all inside, my father pulled out the slot machine and we took turns pulling the one-arm bandit and seeing if we would win. To this day, none of the kids in my family walk into a place to gamble. For us, it was a way to pass the time on a rainy day. After your chores, of course.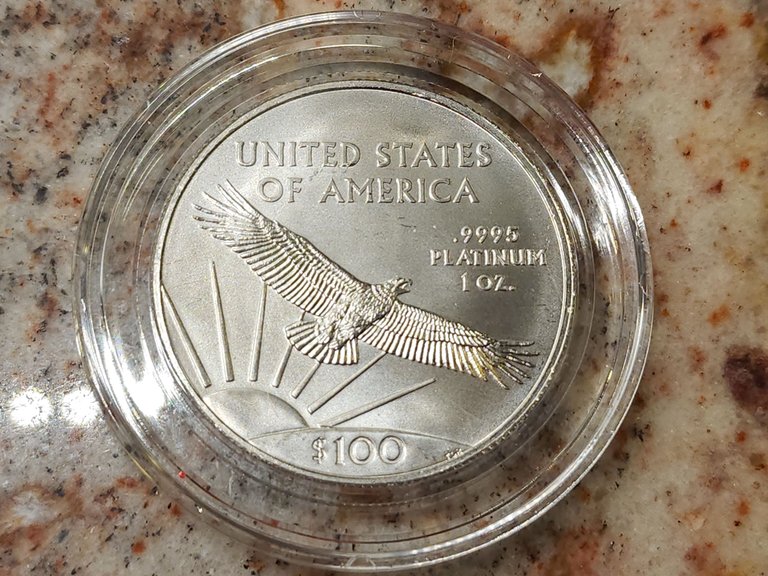 The American Platinum Eagle is 1 troy oz of .9995 fine platinum with a unique design that wasn't borrowed from previous bullion coins (American Eagle Gold/Silver and the American Buffalo coins all utilized previous coin designs). Like all US Mint Bullion coins, the Platinum Eagle is legal tender and has a face value of $100. Face value does not equal the value of he coin.
The standard 1 oz contains 1 Troy oz of .9995 pure platinum, which may have a significant value considering the platinum spot price. But, like any other investment, it can go up and down, so I never buy any more than I can afford to lose. Of course,I am not an expert, I can only write what works for me.
STOP!! BRAIN TEASER AHEAD!!
Question: What flies without wings?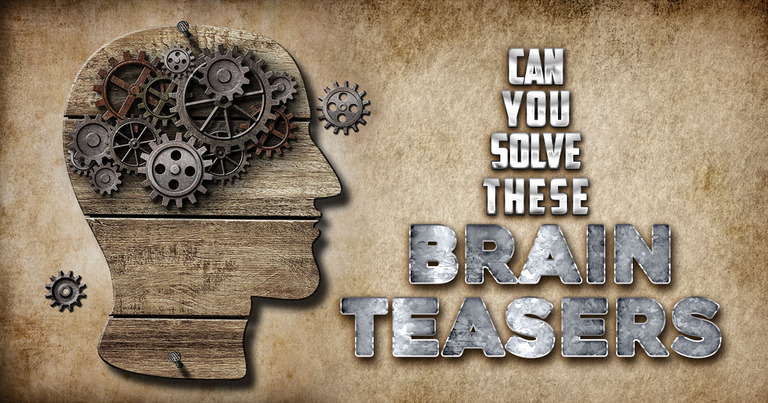 source

Answer! Can you guess??? Some days, it seems like time flies! Slow down, you are moving too fast!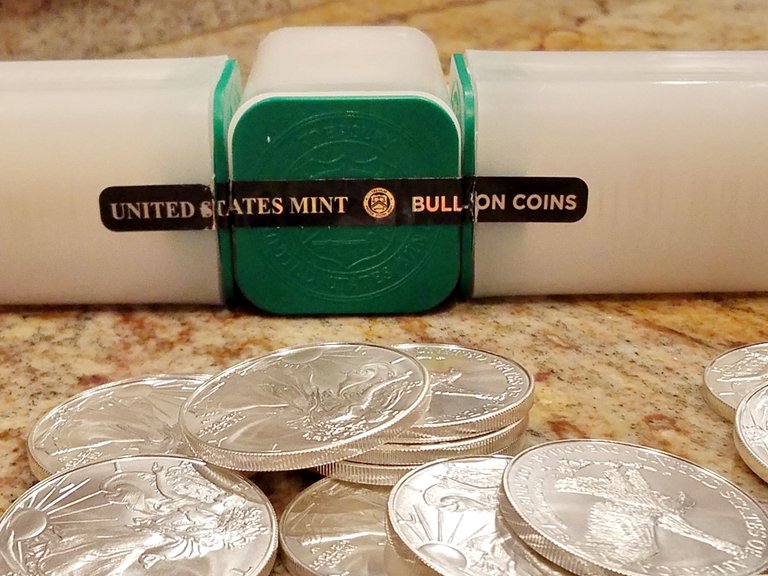 I admit, I do love collecting coins, they don't even have to be expensive, but it helps if they are pretty, or pretty amazing. I still have the original jar of pennies that I collected. I wonder how old they have to be to be considered antiques. Now I am curious.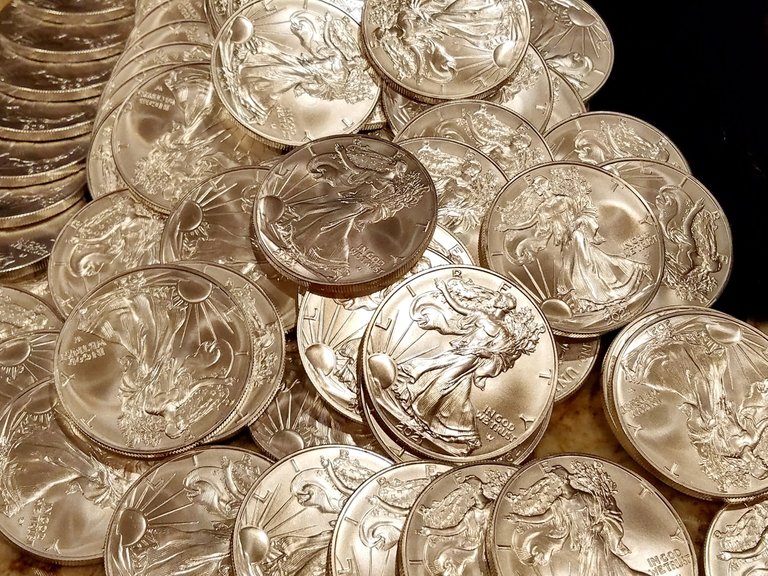 What is the difference between face value and intrinsic value? A quarter is always going to have a face value of 25 cents. That can never change. These coins from the mints are actually bullion coins, minted into a quarter... Their value is in the melt value. So, it has a rolling scale. Whatever the sot value is that day. That is the value. So, bullion is for collecting, not spending. Who in their right mind would spend a coin worth $50.00 or $1,000.00 in a vending machine? Would you? Not bloody likely.
You can do it. One coin at a time. That is all it takes. You would be surprised how it adds up over time. That is why, once upon a time, I saved pennies. Until I passed in some pennies and saved nickels. And so on. Inch by inch. I know. It is an unusual market, but, a market nonetheless. Happy #MarketFriday to you!.

Please leave the link to your post here so it can easily be found by others. It helps you and me to have them in one place. Where else can you take such a quick trip around the globe? Thank you so much for joining us!! ❤
And just like that, this post is done. I hope you had a good time and learned a little something new. As always, I want to thank you for taking the time to visit, and just remember, #MarketFriday loves you! Thank you for supporting the challenge! Have a most fabulous day! Cheers!!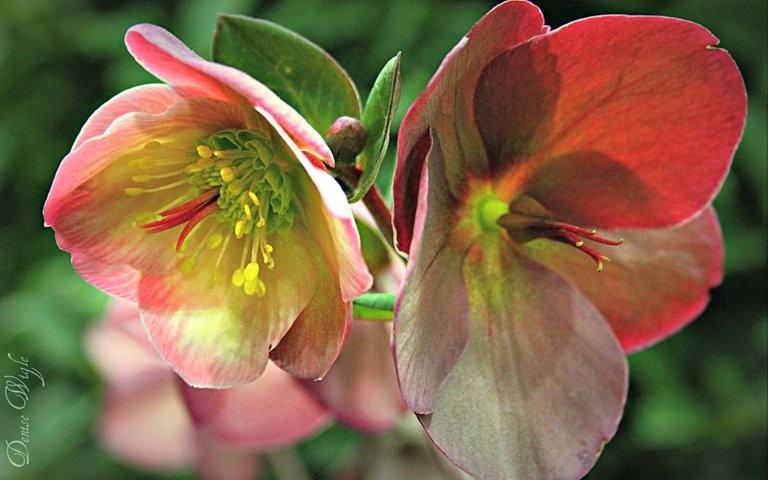 As always, there must be flowers to color my world. #alwaysaflower The lovely Hellebore is a winter bloomer! What a wonderful present to see popping up. It is also known as the Lenten Rose, although it is not a true rose.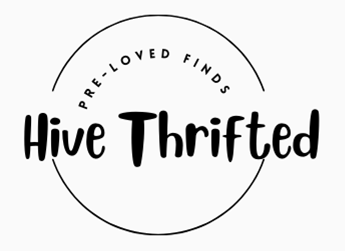 A big shout out to the Hive Thrifted Community Store that opened recently, and it is just waiting to be discovered by the Hive Community! If you've not heard about HIVE THRIFTED this is your opportunity to declutter, put unneeded items up for sale, and earn HIVE or HBD! Check out the intro post here If you like the idea of extra income the easy way, read up on it in the intro post, you won't be sorry! Any Questions? Ask away! If you reblog the current post from Hive Thrifted, which you can find here we can start filling up the Hive Thrifted store,

---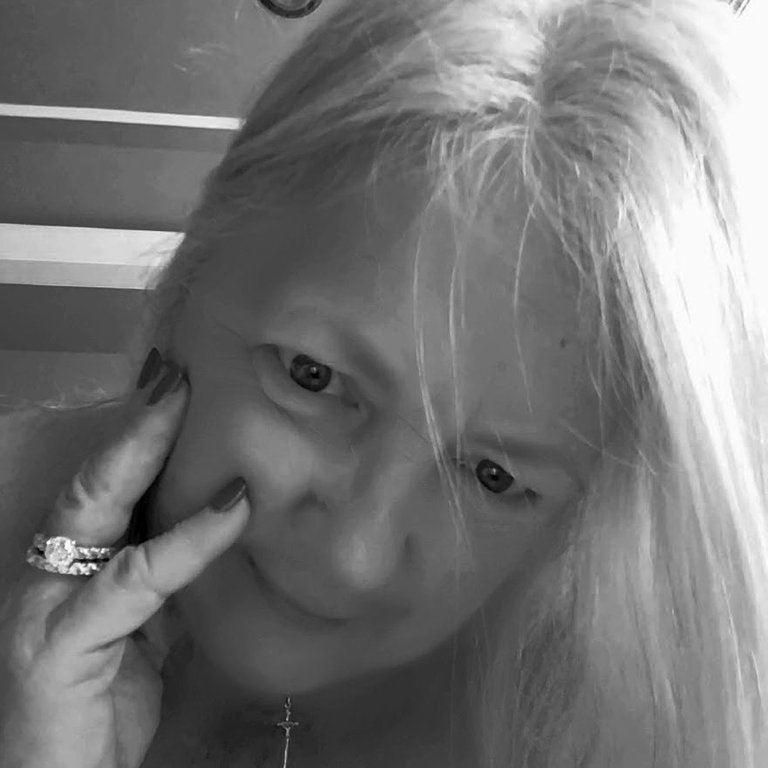 ---
Fridays are all about the #MarketFriday Challenge! Looking to take part in it? Here is how:
Rules of the Road to Join #MarketFriday!
1.Go to any type of market, or anywhere where you pay money for a service. It can be a museum, a movie theatre, or an auction. Be creative!
2.Tell us a little bit about the market or the event. What brought you there? What did you buy? How much did it cost? We like to compare prices, otherwise, it is just pictures of a market!
3.Post the pictures! No out-of-focus ones, please! Tell a little bit about the pictures that you post. Having many pictures to scroll through does not make a better post without explanation.
4.Use the MarketFriday Community Platform to post #hive-196308 (this is not required, but appreciated) If you don't, then #MarketFriday should be your first tag
5.Following me and reblogging the post so more see it would be appreciated !! Not a rule, just appreciated, more vision for more views on your posts!
6.You must put #MarketFriday by @dswigle somewhere on your post.
7.Your #MarketFriday post should be submitted sometime on Friday UTC
8.The post MUST be in English
9.Drop the link into the MarketFriday comment section so I can find it
As always, please remember! #MarketFriday loves you!

#TeamUSA is a growing community of quality-content people from the United States or those living here. Check us out on Discord!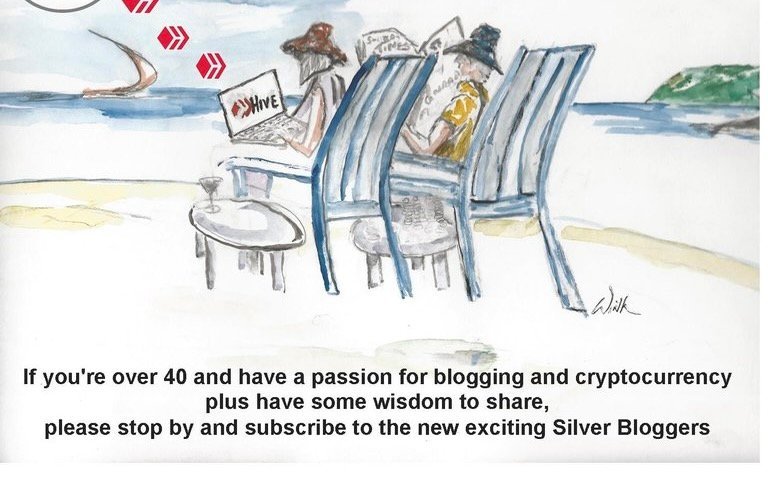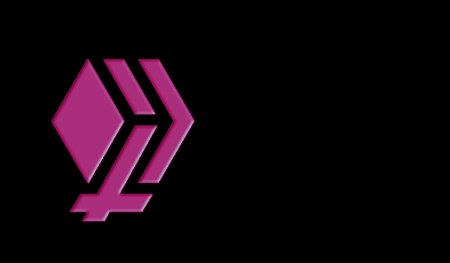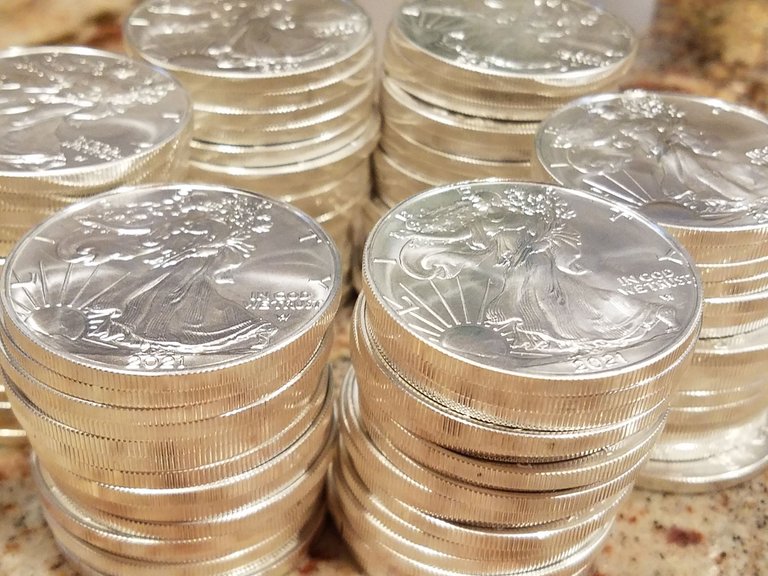 Stackin!
---
---