Market Friday - The Day is Done

It has happened. The season of Joy has come and gone. It took the New Year with it too. I enjoyed my Christmas despite it being different than what I was planning on, my expectations were changed, derailed so to speak, but, I did not come away empty-handed, My heart is full from the beauty of those moments. I hope yours is too.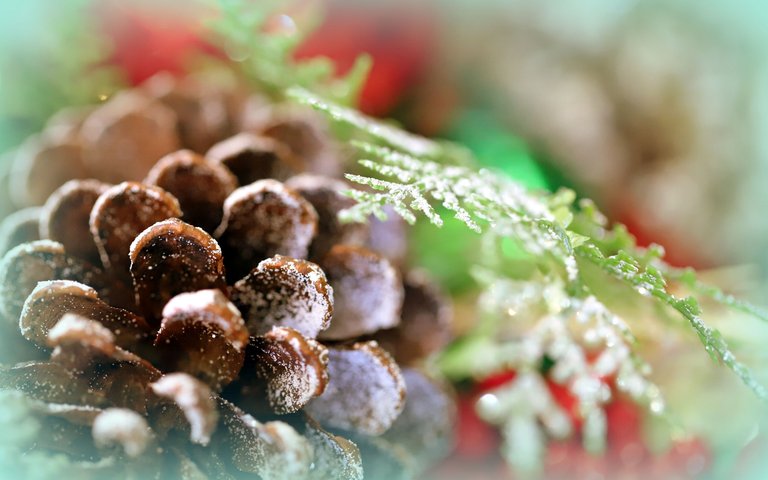 Today is #MarketFriday initiated by @dswigle (Denise, that's me!!) Join me as we share our markets across the globe. I always look forward to seeing what you send me! It is amazing to see the different markets and cultures of our friends here on Hive.
It is so easy to get swept up in the mystery of it all - the sights, the sounds, the smells, and that enchanting ambiance. I remember saying that and thinking that I was coming soon, just a moment longer. It will be here before you know it.
Le sigh.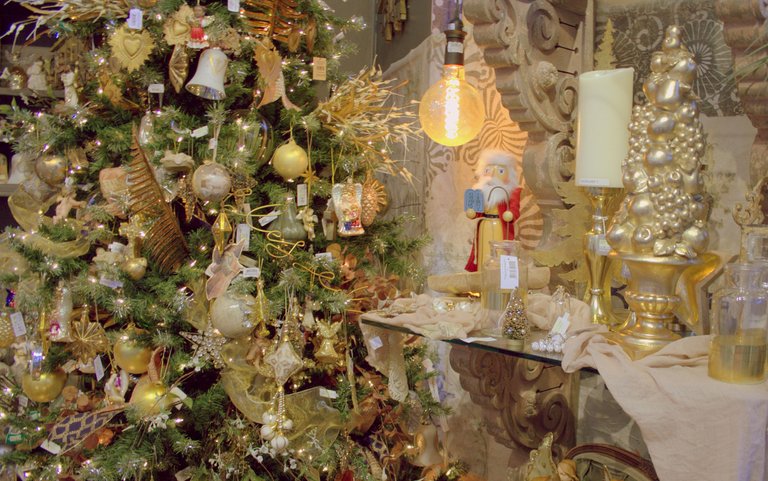 I cannot refute that this very moment will become part of my own story. Everything I write, I look at a few of the more prolific writers here on Hive and think how brilliantly their stories are being told - in their own words, usually about their thoughts, and deeds.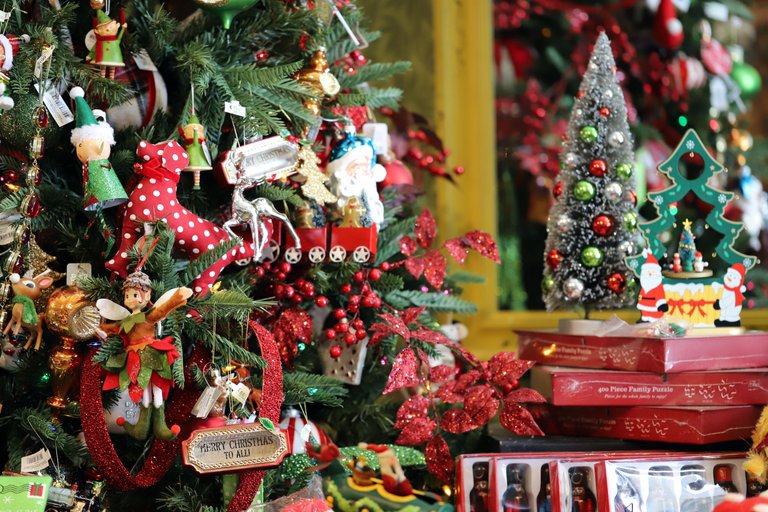 I'm not sure where I am going with this eclectic mess, but, for the first time in
a few years, I shopped the after-Christmas sales, even before Christmas came. Then again, after it left me. I got a few ornaments for next year's ornament exchange. I got a gorgeous ornament and it was a real steal! The ornaments were priced % from 50% to 65% off. I couldn't resist and even though I won't need it until next year, I know I will be pleased that I did.
Did you do any after-Christmas shopping?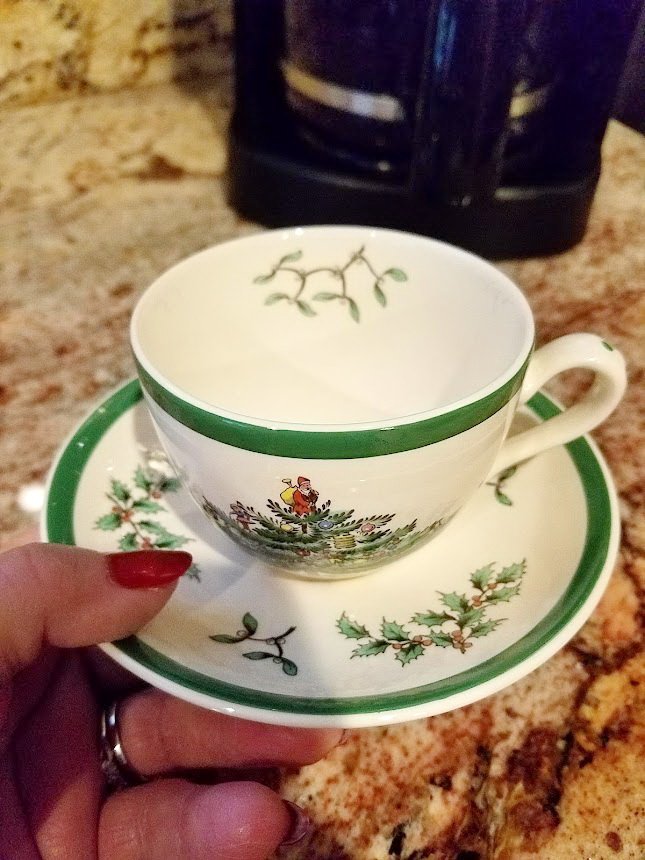 I bought Spode Christmas Tree dishes for my sister, something she has been wanting for at least twenty years. It was fun to get them for her because she didn't suspect a thing. I have been watching the sales and when some pieces went on sale, I bought a serving platter, a gift for next year. I paid $37.38 instead of the regular price of $80.00! What a great find!
I love to put ribbons on my packages that are being sent out, so when they mark the ribbon down, I try to buy a couple of rolls for next year. I was fortunate to find a few different ones, so I am all set with gift wrap and ribbon.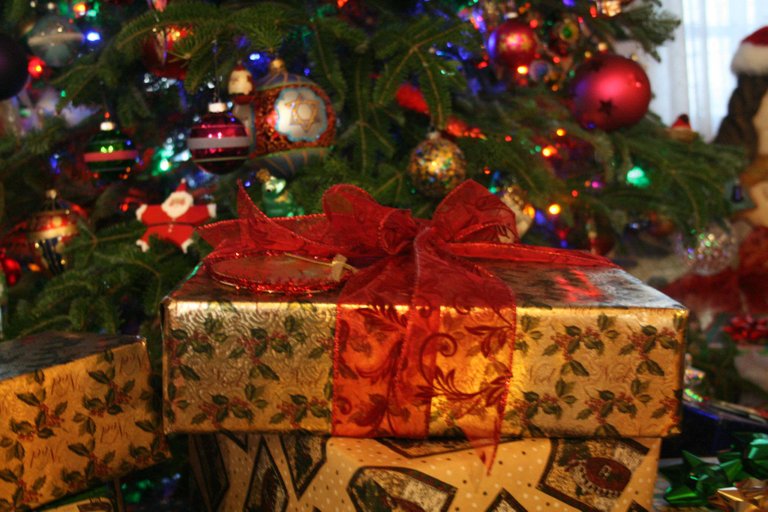 Time waits for no one and, suddenly, we find our lives deeply immersed in the everyday part of life. Christmas is over, and I reluctantly put it away, wishing we could have just one more day of it. But, we can always carry Christmas in our hearts, all year round.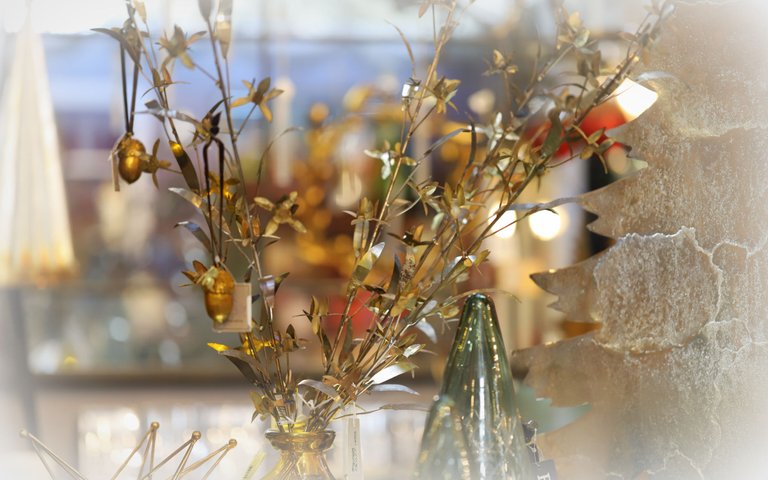 Once again, I tried to prepare you ahead of time for a bit of seasonal happiness and joy when the time came. Hark!!! I heard an angel sing! Do you hear what I hear?? Next year. I promise.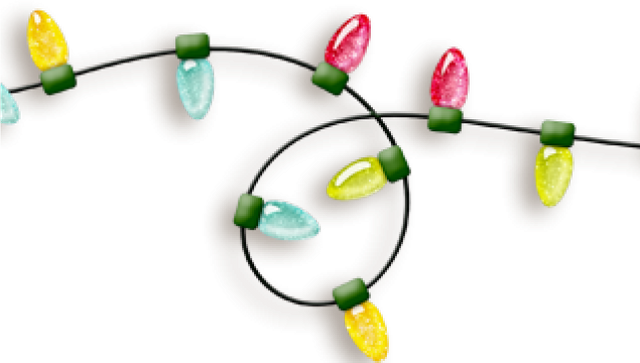 I want to thank you for stopping by, especially if you left me your words. And just like that, this post is over, come back tomorrow and we will do it again and again until we get it right or until the world is right, whichever comes first. For the countdown to Christmas, I give how many days are left and one Christmas picture. There are 352 days 10 hours 52 minutes 4 seconds until Christmas! Have a fabulous night!
Love to all, Denise ❤️❤️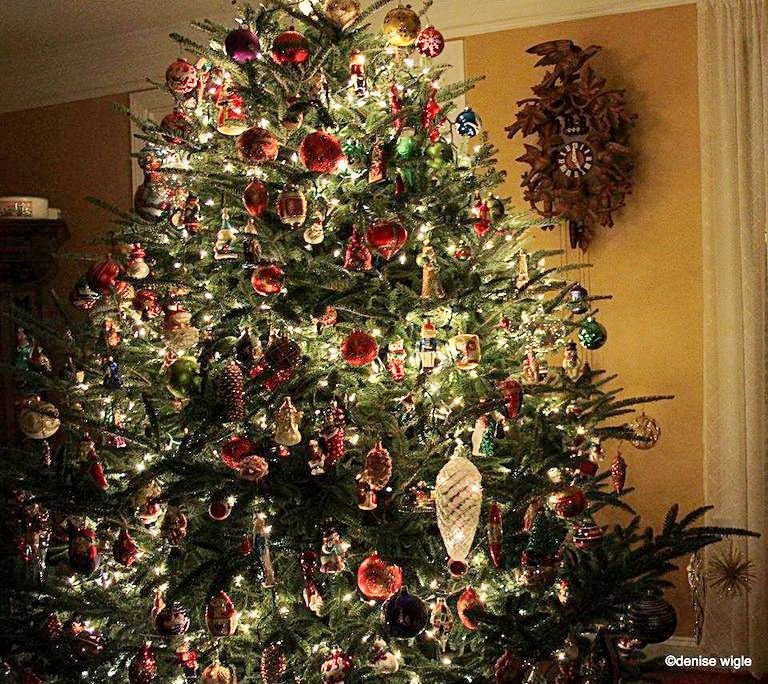 If I missed you, any of my friends, far and near, there is love in my heart for all of you. I may be absent from time to time, but that doesn't lessen how I feel about you. I hope you had a Merry Christmas and Happy New Year. This is the last of my trees I will post for a while. Christmas has left the building. Letting go is so hard to do. I had already let Christmas be born in my heart. I can still feel the love. Oh, Christmas! It's not about the gifts, my friends, it is more about the spirit of Christmas, ❤️

Please leave the link to your post here so it can easily be found by others. It helps you and me to have them in one place. Where else can you take such a quick trip around the globe? Thank you so much for joining us!! ❤️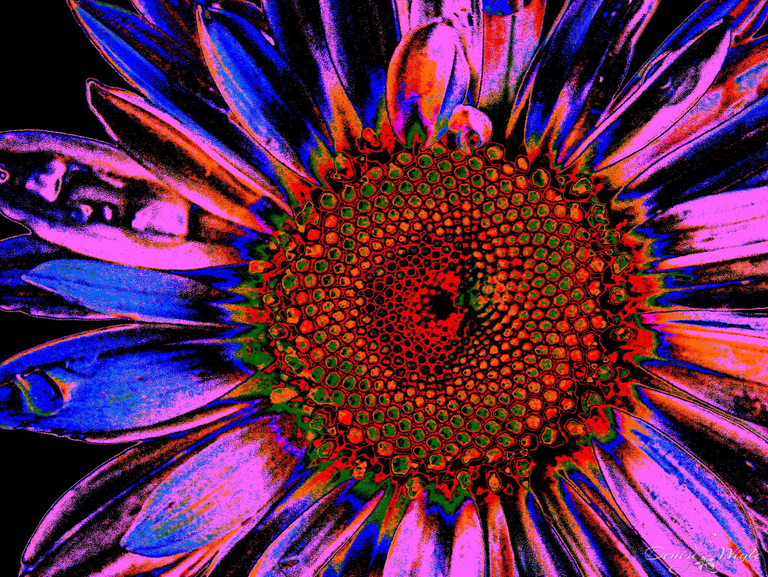 As always, there must be flowers to color my world. Sometimes they will have a crazy edit, but, still, it is a flower, yes? #alwaysaflower
I ask you, who doesn't want a Hive, with bonus bees flying around it? I did! I bought one because... HIVE! A pleasant reminder of all things good, with better to come.

---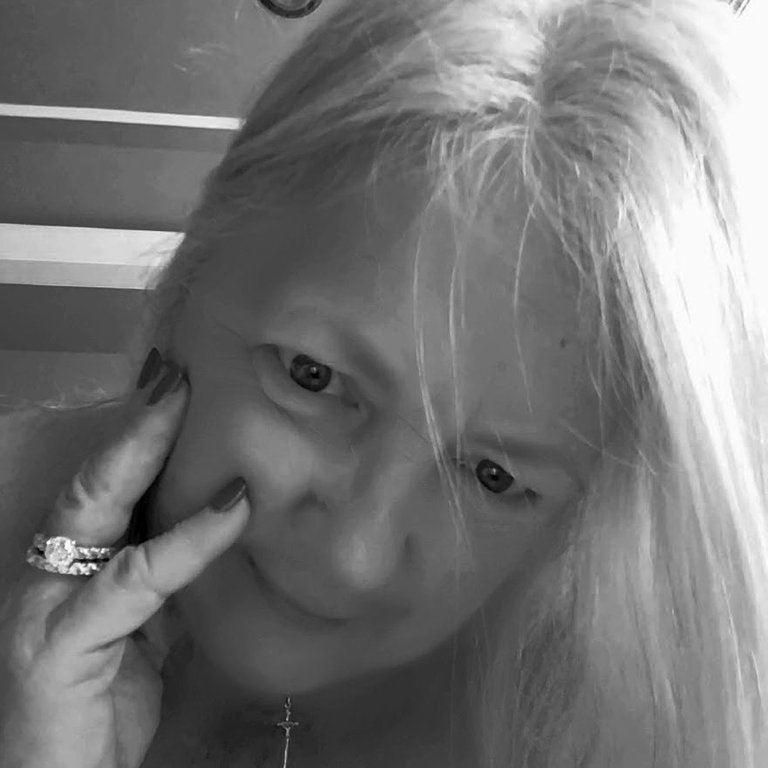 ---
Fridays are all about the #MarketFriday Challenge! Looking to take part in it? Here is how:
Rules of the Road to Join #MarketFriday!
Go to the market, or anywhere that you pay money for a service.
Take pictures! Be creative!
Tell us a little bit about the market or the event. What brought you there? What did you buy? How much did it cost? Was it expensive? Did it go up or down? I need something other than 50 pictures of the market.
Post the pictures. Of course, you should tell a little bit about the ones you post, it is too difficult to guess on some
Use the MarketFriday Community Platform to post (#hive-196308) This is not required but appreciated.
PLEASE Drop the link into the MarketFriday comment section so I can find it!!
Following me and reblogging the post would be appreciated, but not a rule, more vision for more views on the #MarketFriday posts!
You must put #MarketFriday by @dswigle somewhere on your post.
As always, please remember! #MarketFriday loves you!

#TeamUSA is a growing community of quality-content people from the United States or those living here. Check us out on Discord!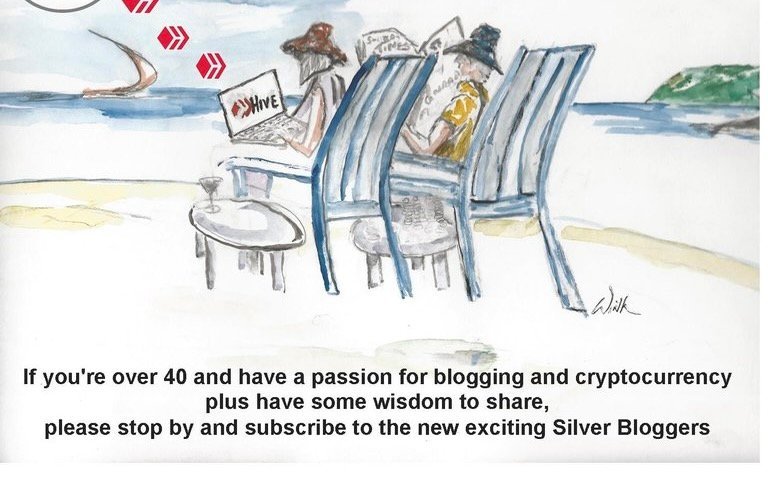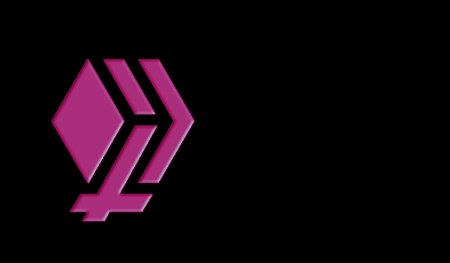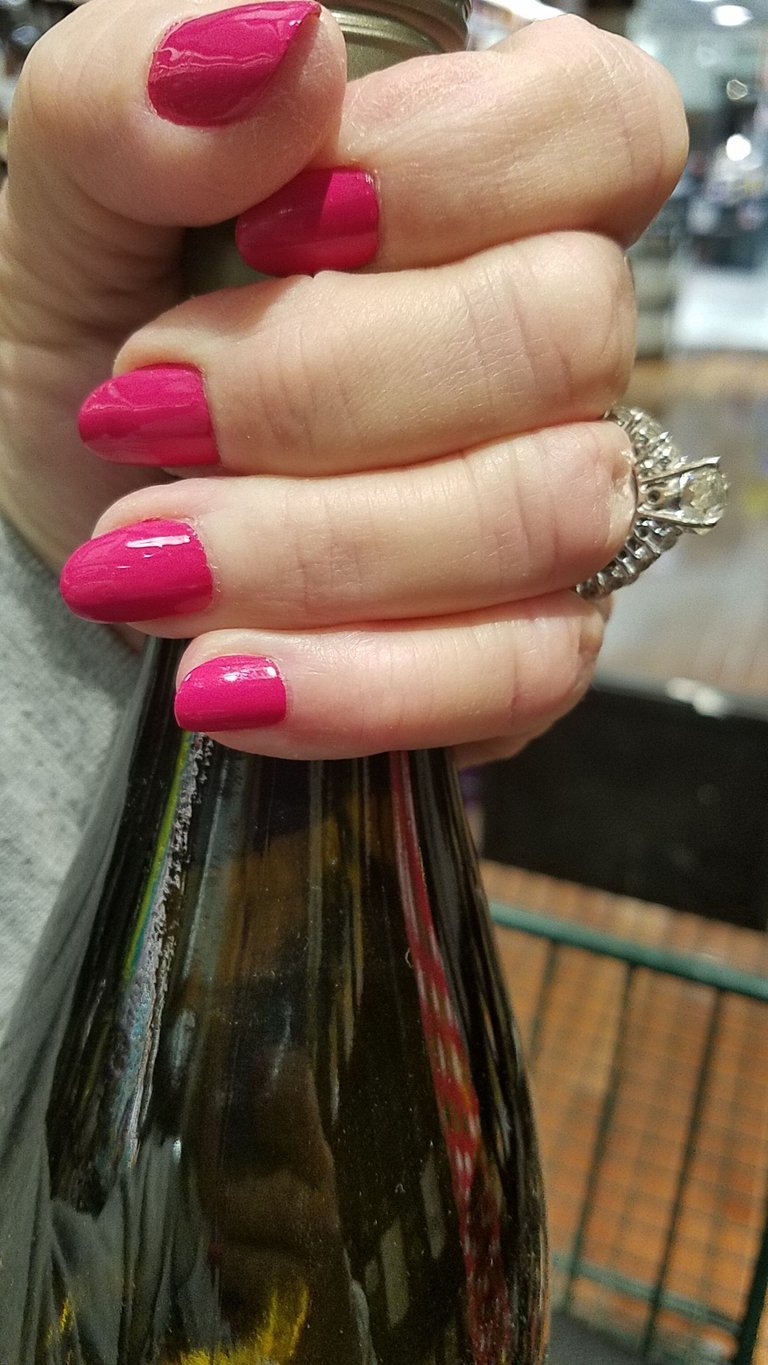 Happy New Year, all over again! Let's make it a good one!
---
---