Ponies Paraade Through Town: Walking on Wednesday

These feral herds have lived and thrived over the years, becoming a permanant fixture that makes up the island. Welcome to Chincoteague Island, located on the Eastern Shore of Virginia. It has been Pony Penning Week here and we are just rounding up the Ponies that just swam across the channel and parading them through town. Get in step and come along!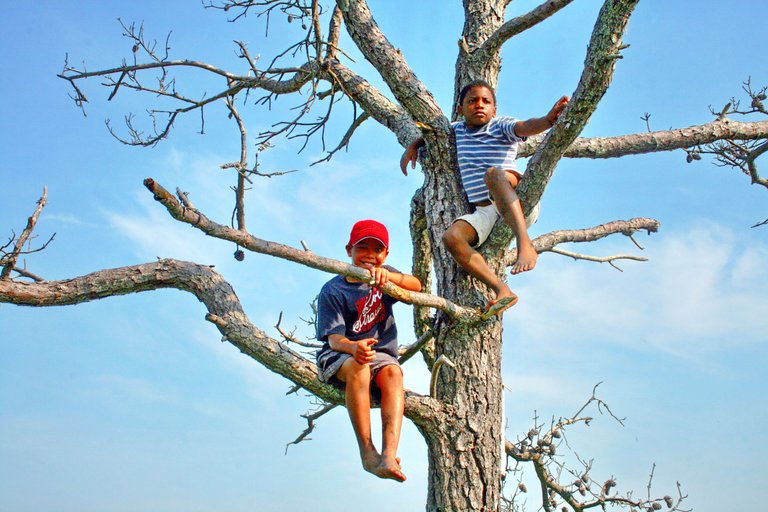 There is so much activity during Pony Penning Week and the days leading up to it. My nephews were visiting during the week of fun and wanted to get a birds eye view of it all. I was supposed to get this tree up for Tuesday, but, alas... it didn't happen. They were pretty high up and could see them swimming and got to watch the beginning of the pony parade. It was a hardship, but, we got to do almost everything. I skipped the blueberries as we got ours free in the forest. We have a sweet spot! Yesterday, here were a few things going on. The whole week pretty has the same events running plus some new ones. Most things are walkable or the trolley can bring you there.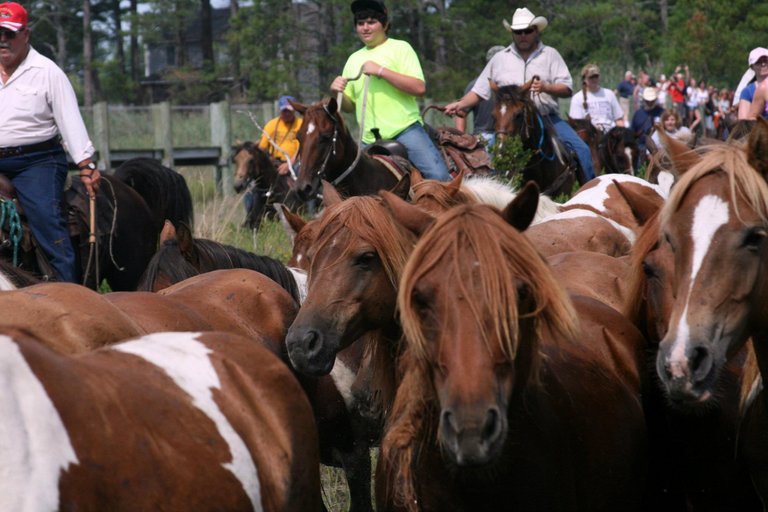 They are rounded up once again and herded down Pony Swim Lane, then on to the main road headed towards the Fairgrounds. They take the long way home, so to speak, parading through the entire town amid the cheering and clapping. They seem to take this all in quite calmly, just like they do it every day. I never ceases to amaze me. Perhaps they sense there is no harm to be had?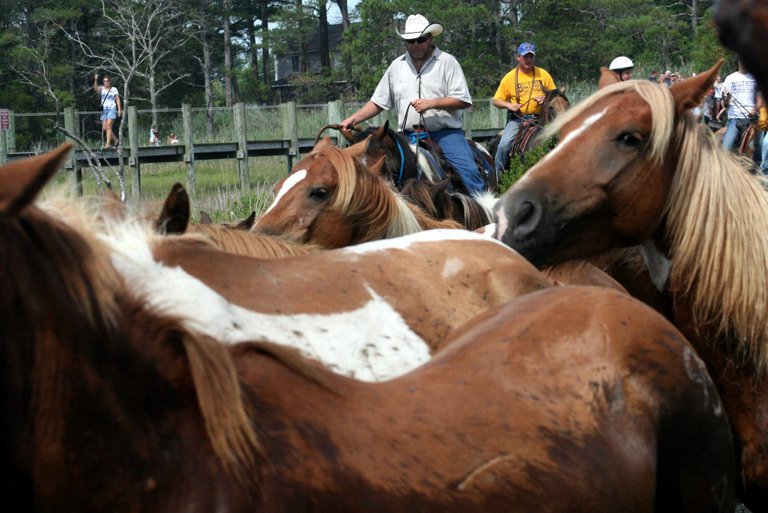 The Daily Activity Log:
Chincoteague Island Blueberry Festival Chincoteague Center, 6155 Community Drive
Misty of Chincoteague playing at the Island Theater, Admission is free 1pm
Free Magic Show, Island Theatre, 4074 Main Street, 7 PM
Chincoteague Fireman's Carnival: Carnival Grounds, 7-11PM
Music at the Dock: Free Concert on the Park! Robert Reed Waterfront Park 7:00 PM
Chincoteague Farmers & Artisans Market, Community Art Center, 6309 Church Street, 9am-1pm
Trolley Service is now $0.50 a ride. Last call at Carnival Grounds stop 11pm every night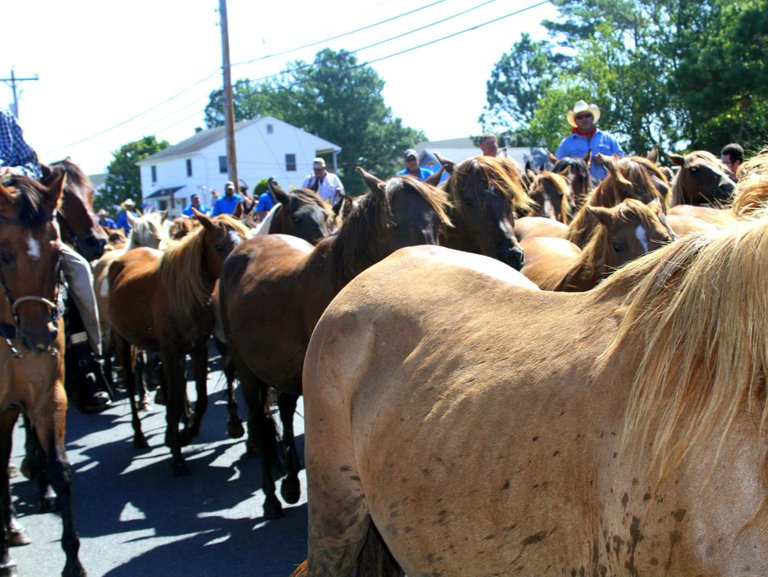 Yesterday's post already told you that the once the ponies swim the channel, they rest for about 45 minutes. Then the Saltwater Cowboysround them back up and parade them down Main Street, to the carnival grounds. I am muddy and they are also wearing splattered coats of mud. It's okay, everyone is wearing a little bit of it. They have a nice crowd, cherring them on. I am hoping with the new strain of covid that is so very virulent that people that didn't feel well stayed away. I'll let you know next week, but, I can tell you already the numbers for the Eastern Shore were accumulating already.
Le sigh.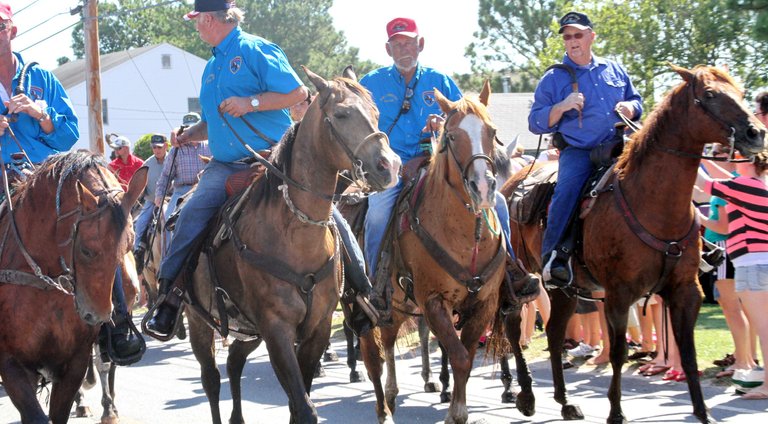 Can I use a parade as a walk, esecially as I followed it through town? I want to thank @Tattoodjay for hosting the #WednesdayWalk challenge! It is a challenge that allows you to share what you see as you walk through your day. Show me where you walked today, I want to see what you got to see and hear what you have to say. If you want to do the challenge, drop him a link on his #WednesdayWalk post here, so he can try to visit yours! Whatever your day looks like, it is worth a walk-through. You can't always have sunshine and rainbows, but, you can always have a #WednesdayWalk!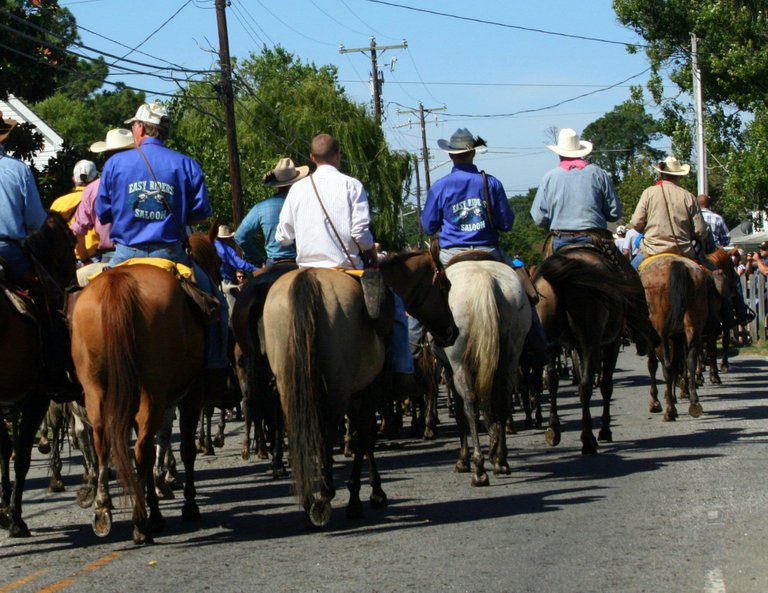 The Saltwater Cowboys keep the ponies in line, with many leading the parade and many along the sides, preventing a rogue pony from taking a private tour. It looks like they are having a laid back trail ride, but, I can assure you that I have watched one escape and have a whole herd of Saltwater Cowboys chasing one little pony. They get a days workout tending to the gang. For those who missed yesterdays post, below is what a Saltwater Cowboy is.
What is a Saltwater Cowboy? Saltwater Cowboys are firemen on Chincoteague Island, Virginia. They volunteer at the fire station, work in the community, and take care of the Chincoteague ponies. They are people who love their island community.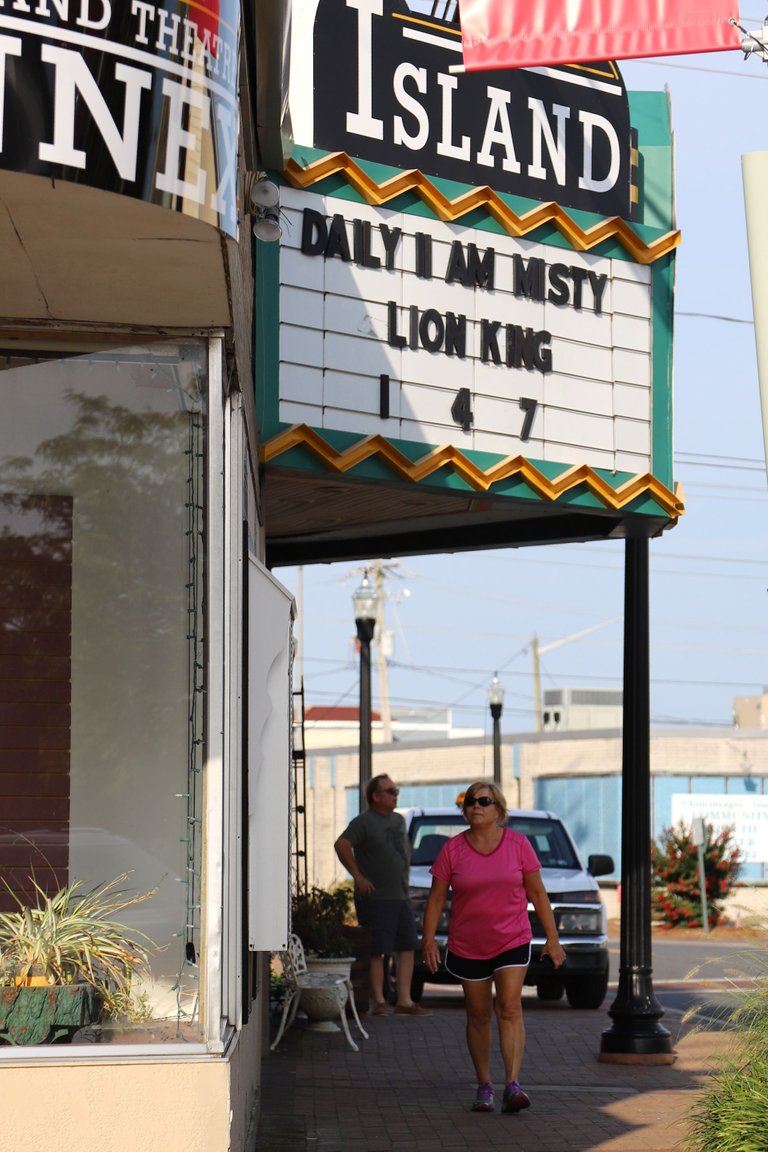 The Island Theatre is a small old-timey place that I adore. It has old art deco architecture. This is perfectly stylin for the atmosphere.If you ever get down this way, be sure to stop in!
The Island Theatre is a historic U.S. building located at 4074 Main Street, Chincoteague, Virginia. It still serves as an operational movie theater. Originally named The Island Theatre, The theatre was renamed Island Roxy from the 1980s until the name reverted back to the Island Theatre in 2013. Information on this seen here.
Address: Island Theater
4074 Main St, Chincoteague, VA 23336
Phone: (757) 336-6109
Who doesn't love a pony parade???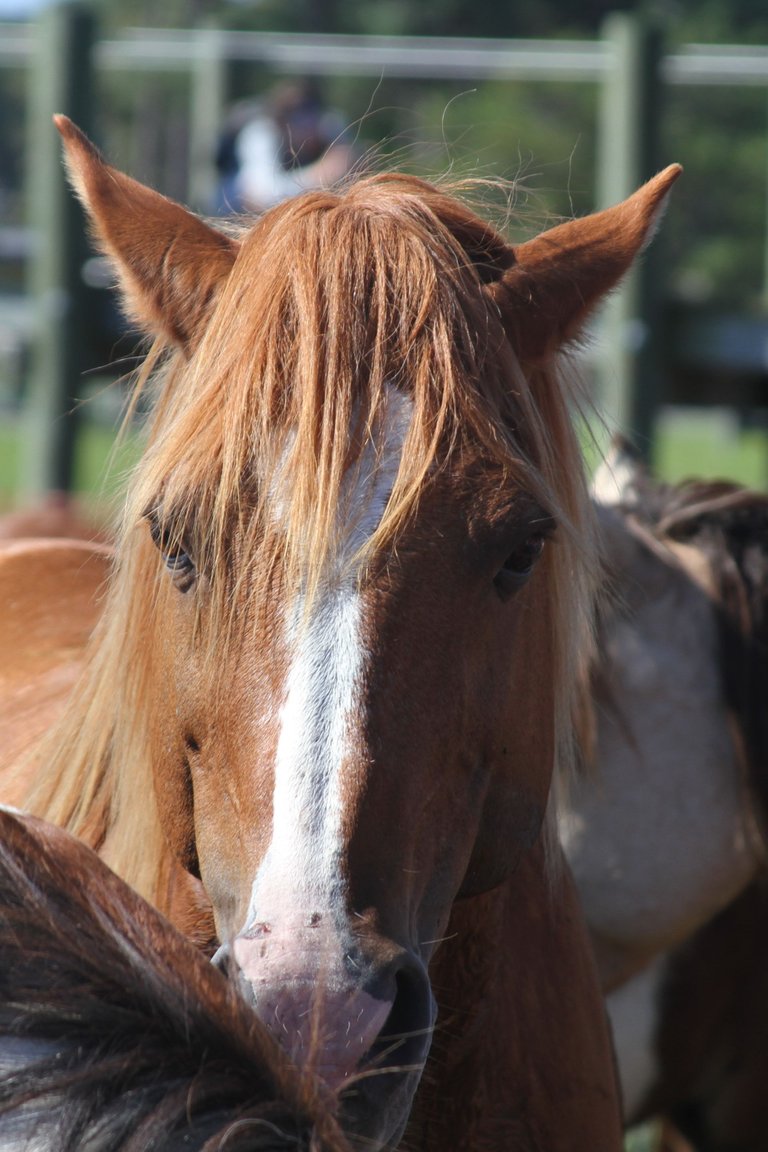 The island has such a perfect mix of small town and wilderness. These little two seated cars usd to be seen buzzing all over the islands. Bikes, Golf carts, all sorts of electric vehicles are used. Then of course, the old shoe leather express is pretty popular too. And the trolley!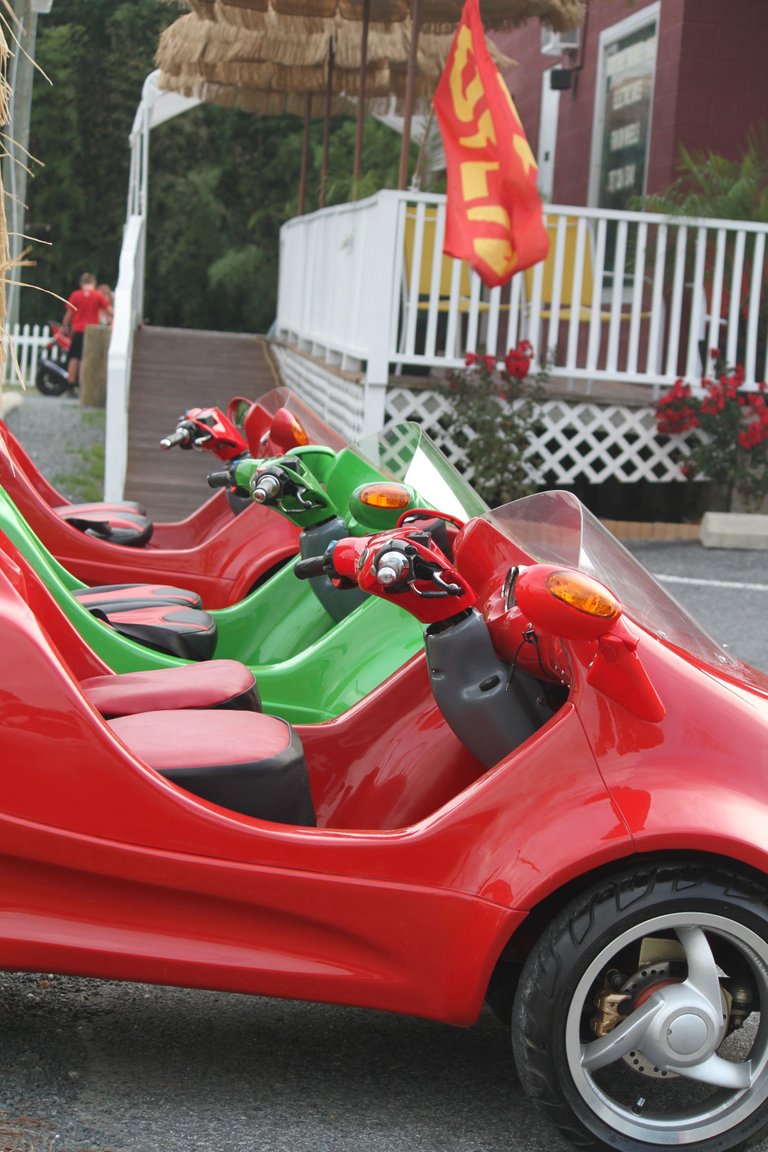 Even in this beach environment, the Queen Annes Lace seems to thrive along the water> I was surprised the salt spray doesn't kill it.Comforting to know that even on a walk through town, there are flowers to be had. Flowers. Always. To color my world. #alwaysaflower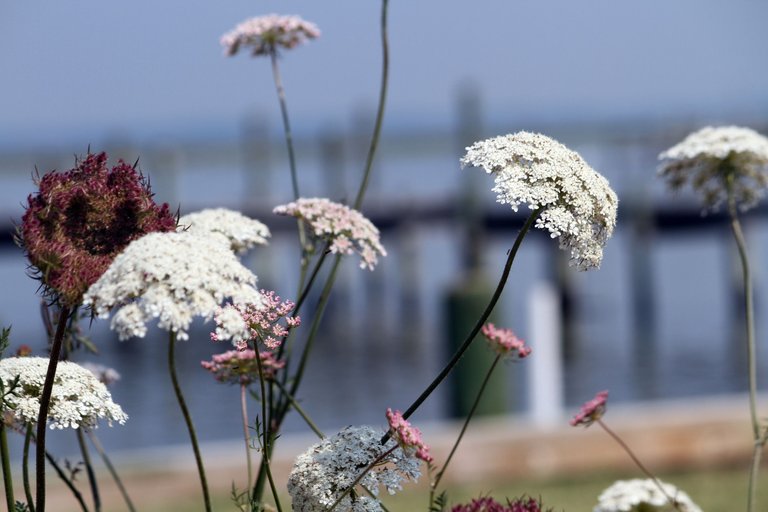 All I have are my words, armed in my mind, written in pen, stand by stand. Oh, yes. Still by hand. It has a different feel. Altered not by keys, backspace, and delete, I write, erase, tear it to pieces and start all over again. And again.
It's my way. I walk out to the deep end of the page and dive right in.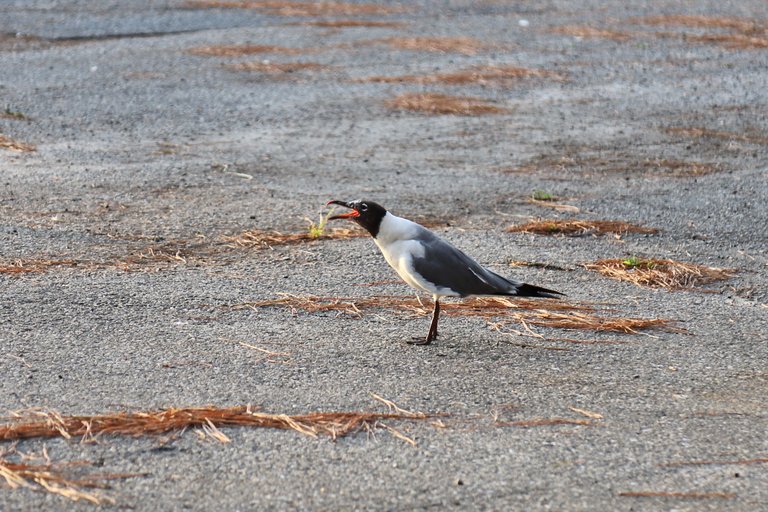 At work or in play, I like to make the most out of my day. I love that JJ @tattoodjay has created this day for us to get out of our comfort zone and move it around. I hope you enjoyed taking a walkabout following the pony parade. And just like that, this show is over. Come back tomorrow and we'll do it again. Have a perfectly wonderful day!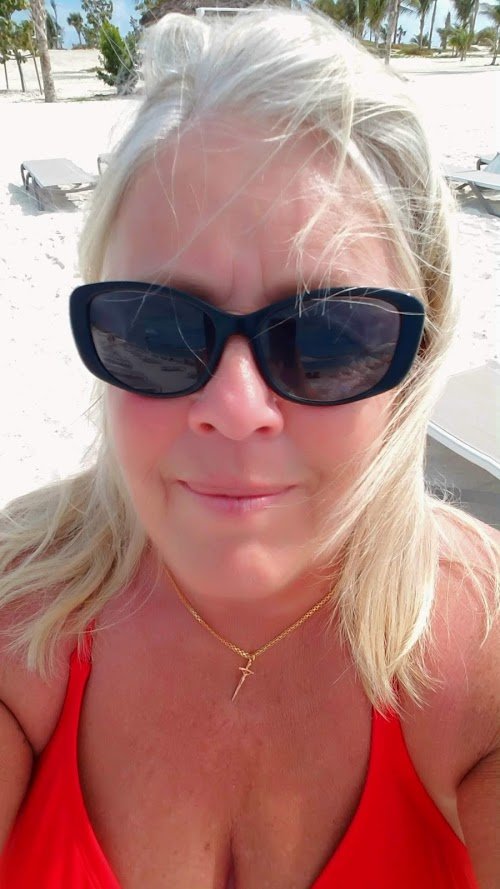 ---
The Road Not Taken
Two roads diverged in a yellow wood,
And sorry I could not travel both
And be one traveler, long I stood
And looked down one as far as I could
To where it bent in the undergrowth;

Then took the other, as just as fair,
And having perhaps the better claim,
Because it was grassy and wanted wear;
Though as for that the passing there
Had worn them really about the same,

And both that morning equally lay
In leaves no step had trodden black.
Oh, I kept the first for another day!
Yet knowing how way leads on to way,
I doubted if I should ever come back.

I shall be telling this with a sigh
Somewhere ages and ages hence:
Two roads diverged in a wood, and I -
I took the one less traveled by,
And that has made all the difference.

Robert Frost




#TeamUSA is a growing community of quality-content people from the United States or those living here. Check us out on Discord!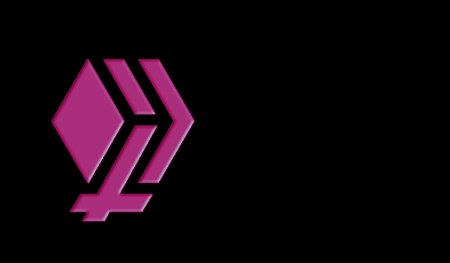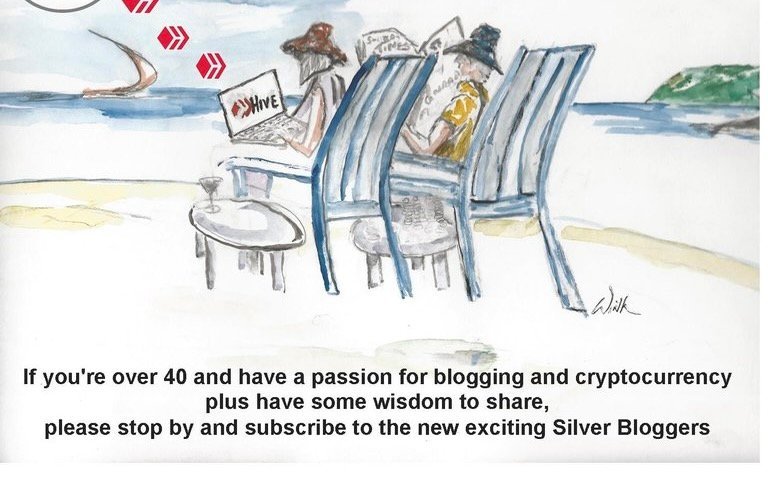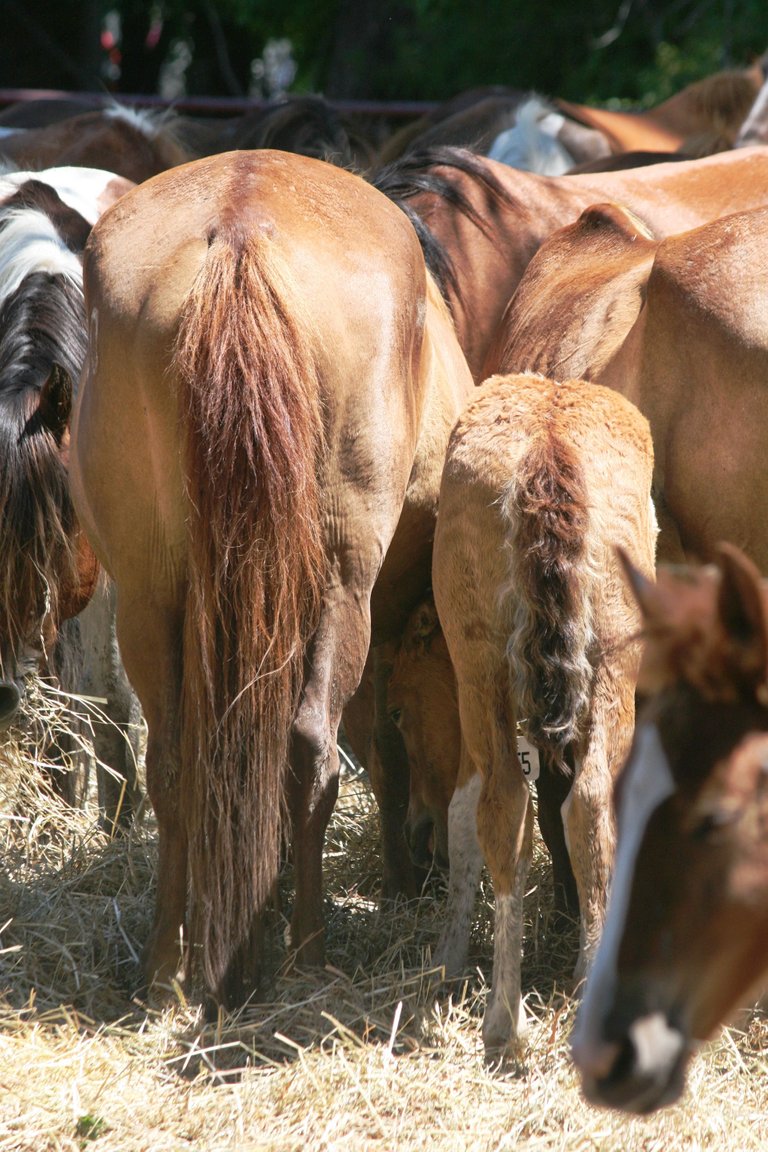 𝓣𝓱𝓮 𝓔𝓷𝓭
---
---