Pony Penning Days!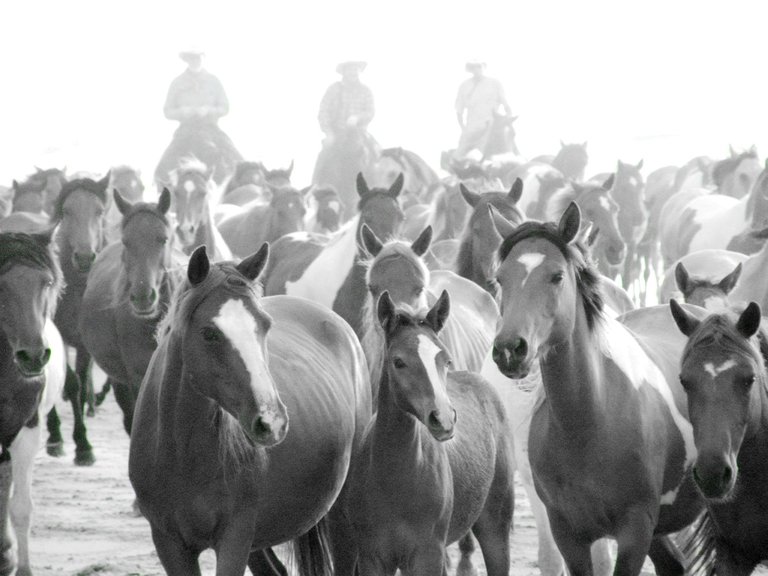 The ponies are coming! The ponies are coming. It is finally that time of year, when most of the herd of Chicoteague Ponies are rounded up and herded into the pen. Chincoteague Island is about to be overrun by horse enthusiasts, tourists and the curious.! Look out everyone! It is the 2022 Pony Swim on Cincoteague Island!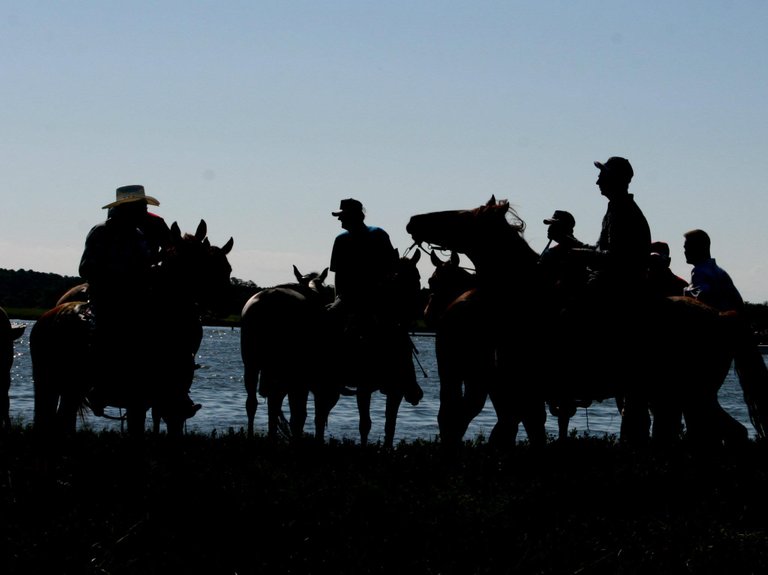 Tomorrow morning, usually about 6:00 AM, the "Saltwater Cowboys" herd the ponies down the beach along the Atlantic Ocean. There are two corrals of ponies, one from Maryland and one from Virginia - this is the day they go from the Northern Corral to meet up with at Southern Corral. Most people don't know about this event, and although it used to be a little known secret, they have taken to advertising it. Most people don't come because, the time is early and the time is early. I really thing that is it because it is a pretty cool scene to watch.
I really don't mind. The diehard pony people are there. We bring coffee and donuts and pass them around. Think of it as the breakfast club.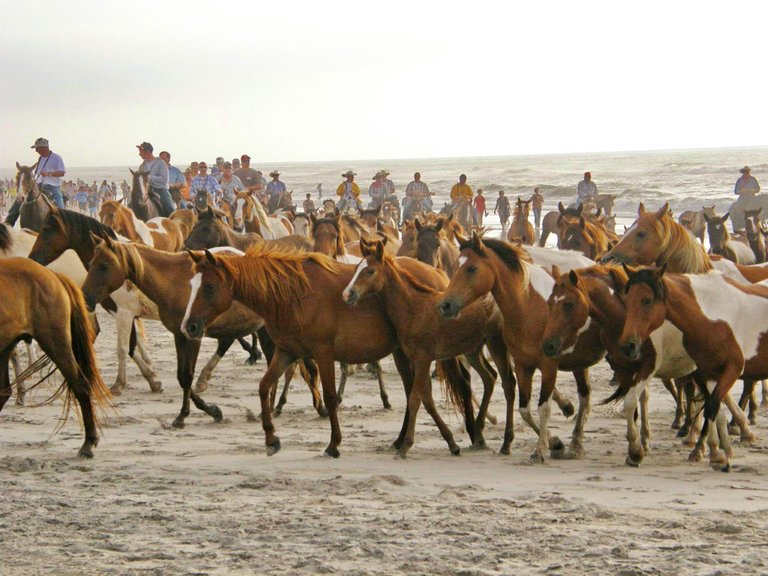 This weekend, the "Saltwater Cowboys" began to round up the adult wild ponies that live on Assateague Island, which number about 150, along with the about 60, posssibly as many as 70 foals that were born this spring. The entire island lives for this week. This is what they are all about. Everything pony!
It is a heritage the town is proud of and they show it in everything they do. If a pony can fit into it, it will be put there. It's nuts! I know it, and yet, I cannot lie. I help foster that equine love all that I can. I have a soft place in my heart for the little guys.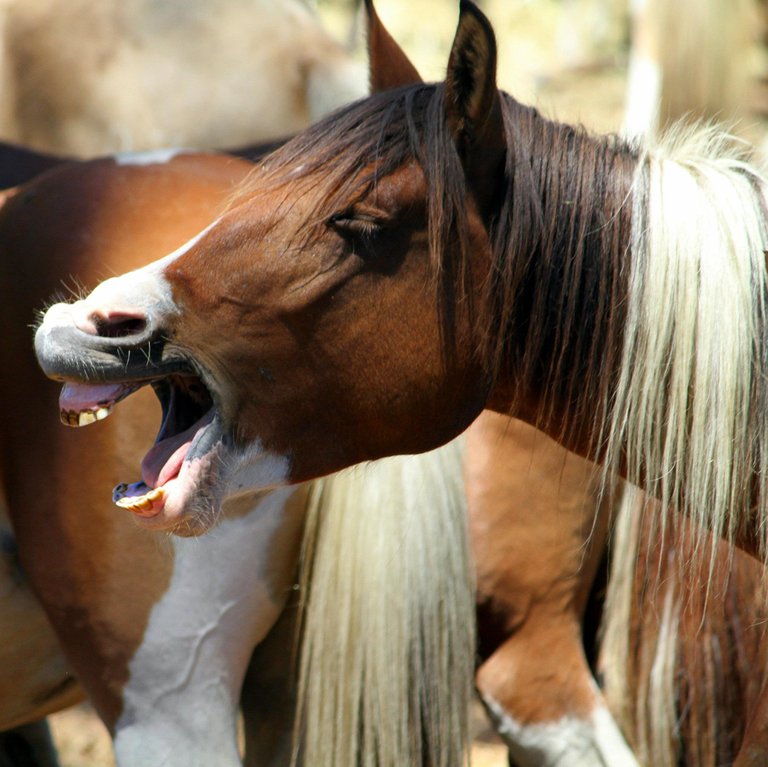 They will tell anyone that will listen. Don't even get them started. I think she would make a great town crier. Don't you think so? I believe I will be pony swimming all week. Tell me. Tell me. Tell me do. What is up this week with you? Dazzle me with your stories!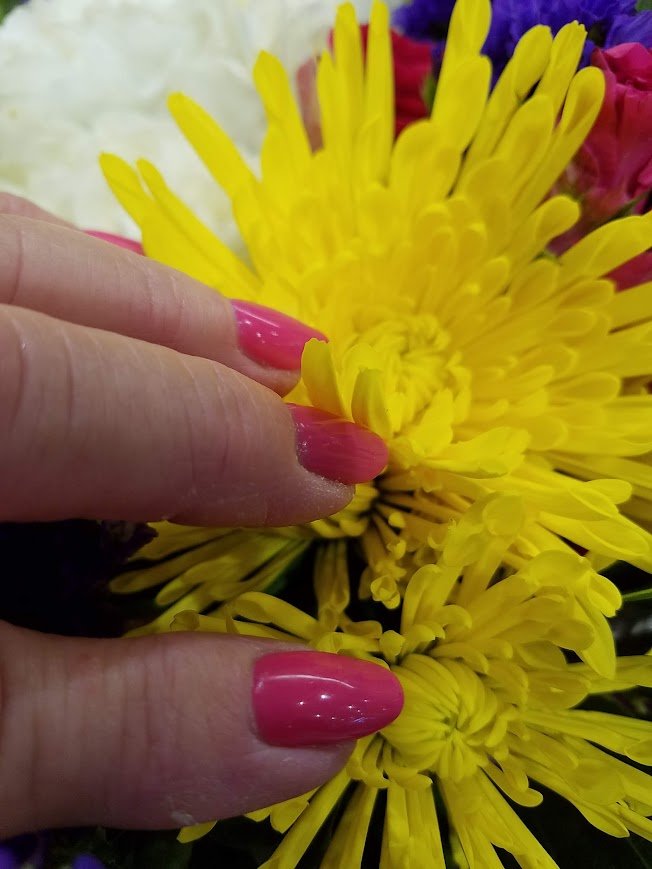 Flowers. Always. To color my world. #alwaysaflower And Just like that, this show is over! Come back tomorrow and we will do it again! I hope that you have a wonderful weekend and that you are ready to begin, all over again!
All I have are my words, armed in my mind, written in pen, stand by stand. Oh, yes. Still by hand. It has a different feel. Altered not by keys, backspace, and delete, I write, erase, tear it to pieces and start all over again. And again.
It's my way. I walk out to the deep end of the page and dive right in.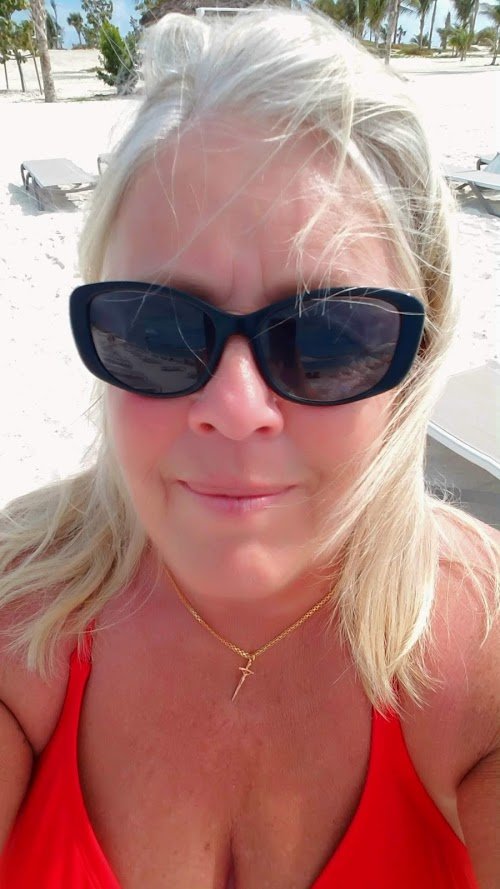 ---
The Road Not Taken
Two roads diverged in a yellow wood,
And sorry I could not travel both
And be one traveler, long I stood
And looked down one as far as I could
To where it bent in the undergrowth;

Then took the other, as just as fair,
And having perhaps the better claim,
Because it was grassy and wanted wear;
Though as for that the passing there
Had worn them really about the same,

And both that morning equally lay
In leaves no step had trodden black.
Oh, I kept the first for another day!
Yet knowing how way leads on to way,
I doubted if I should ever come back.

I shall be telling this with a sigh
Somewhere ages and ages hence:
Two roads diverged in a wood, and I -
I took the one less traveled by,
And that has made all the difference.

Robert Frost




#TeamUSA is a growing community of quality-content people from the United States or those living here. Check us out on Discord!


---
---