Remember, Honor and Teach: Laying the Wreath
In 2007, the Wreaths Across America non-profit group was founded. Since then, the event has expanded to all 50 states to lay wreaths at veterans' cemeteries to remember our fallen heroes, honor those who serve, and teach our children about the sacrifices made by veterans and their families - Wreaths Across America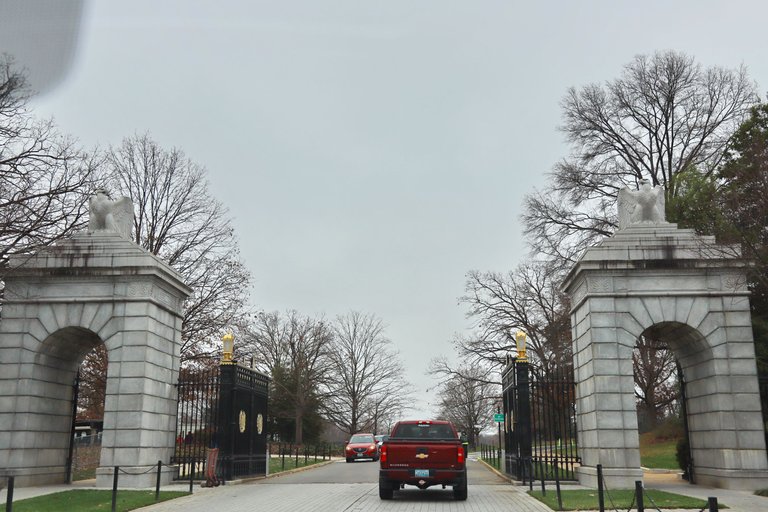 Last Saturday, my family and I went to Arlington National Cemetery to lay wreaths on the graves of our loved ones. The cemetery gives family members this day, without the presence of the media and public that will volunteer for the annual wreath laying. That happened to be yesterday and it was another successful volunteer effort.
You drive through the gates to the hallowed grounds, and as you can see from the picture, the weather was cloudy and overcast. I won't show you the traffic that made my short little drive into a nightmare, but, I did get a very deceptive shot going through the gates. They take one person at a time and hold the traffic back. Looking back, it makes me forget all about the traffic.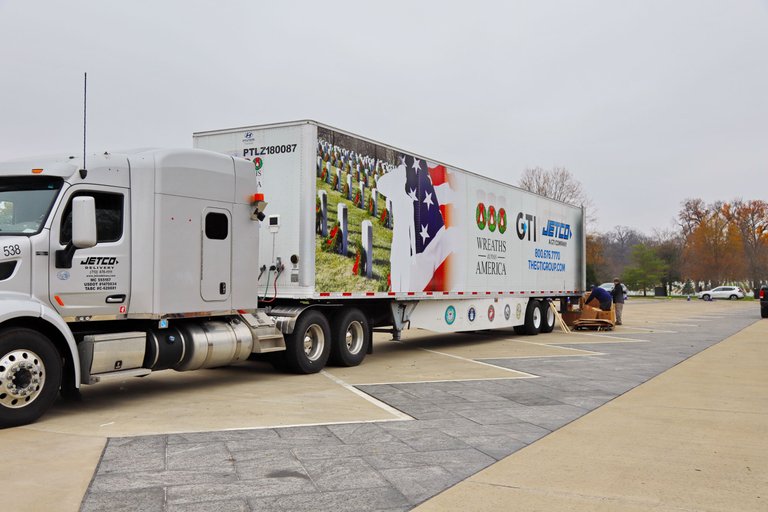 God Bless Wreaths Across America and all the volunteers.
Wreaths Across America. I just can't say enough about a company that had such humble beginnings, rooted in a twelve-year-old newspaper boy from Maine that won a trip to Washington, DC, which brought him to the gates of Arlington. "This experience followed him throughout his life and successful career, reminding him that his good fortune was due, in large part, to the values of this nation and the veterans who made the ultimate sacrifice for their country." Read more about how it started here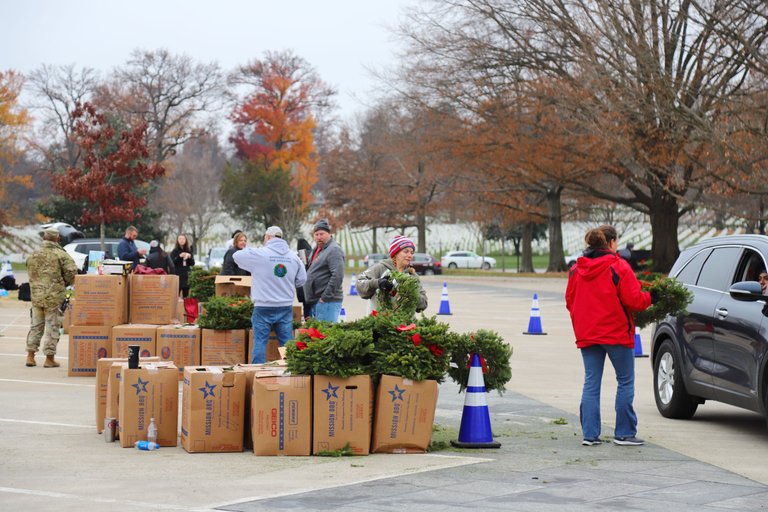 Boosted by coffee and donuts that were donated by local businesses, they attend to every driver as, one by one, they pull up to the designated loading spot and ask how many wreaths they need today. Many have a loved one buried there. All want to be there and are happy to serve this way. I understand. In some ways, it lessens your own grief, knowing there are people there that understand. I didn't mean to make it sound like a grief fest, it's not. There is much bonding and spirited conversation.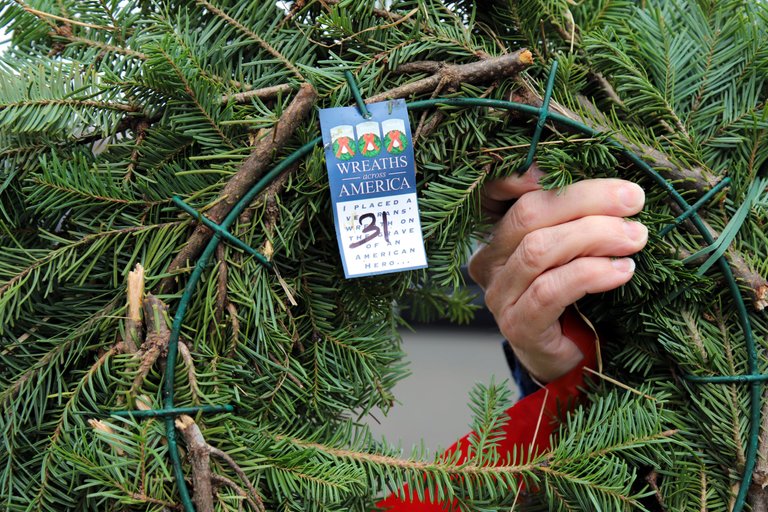 I get wreath #31 plus three more. It is an honor system, they will give you what you ask for. They load them up in my vehicle and off to the different graves we go. The wreaths are fresh and beautiful. The entire cemetery will be covered again this year.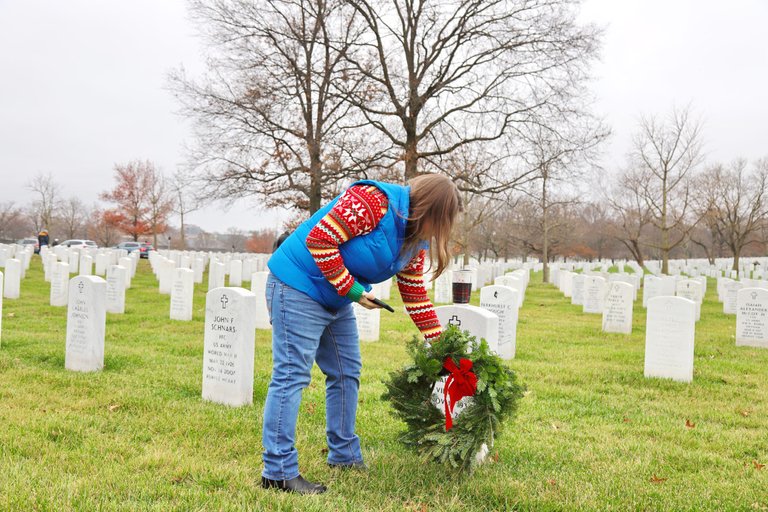 I saw her from across the way, laying the wreath on her dad's grave.❤️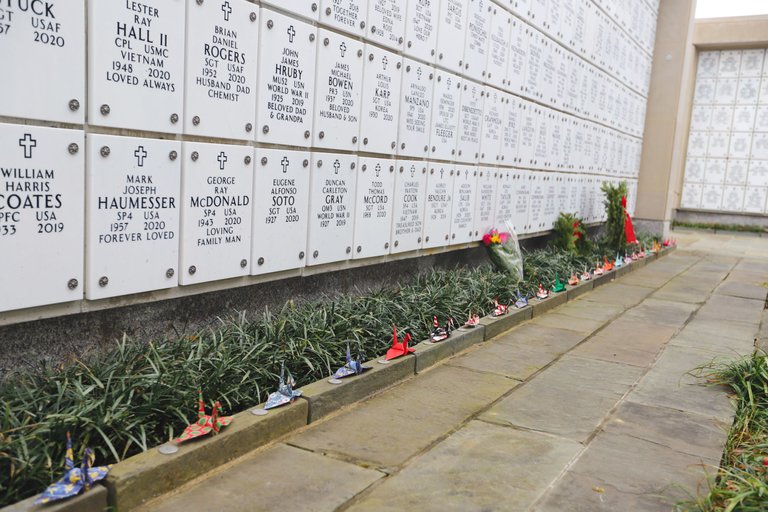 Did you know that oragami shaped into a crane is one of thw ways to show your love and compassion for someone who is leaving you. I have to say that there were 125 cranes folded and placed.Taditionally, cranes equate love.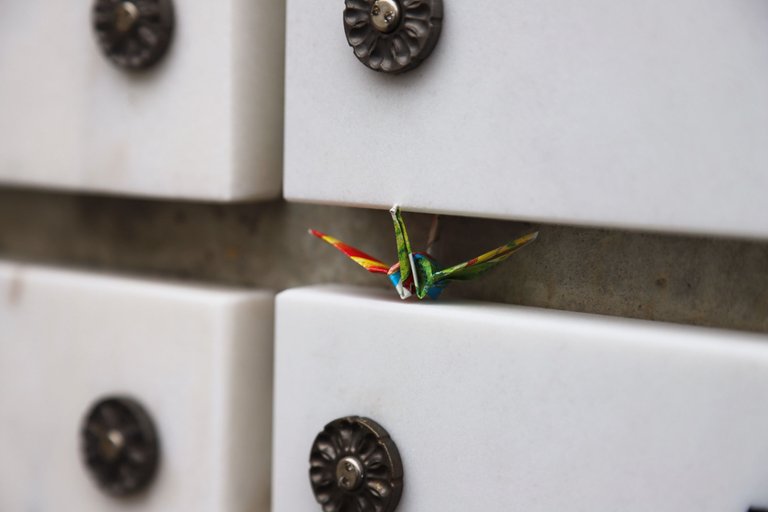 To get a true idea of how little this crane was, this is the space between the niche. A very small crane. I almost missed it. Would you like to know how to fold a crane? See here.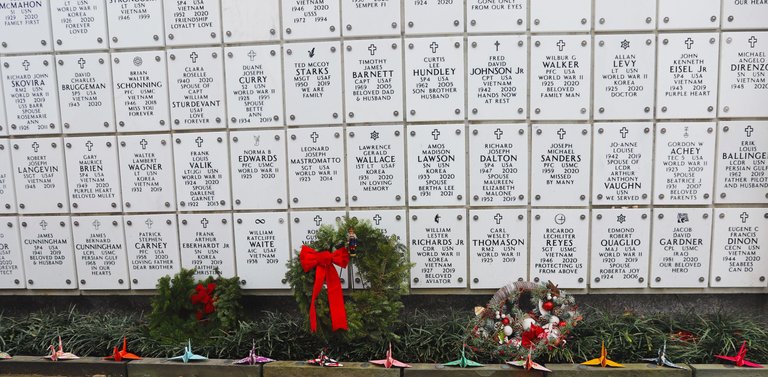 I am always touched by the flowers and thoughtful objects left behind after a visit. Gift of love. Moments of reflection, perhaps no reason at all. Just because. I look at the rows and rows of perfectly spaced stones. I just noticed some of the trees still have their leaves. I live close to here and mine are all gone. These are protected in some way, too many to be random.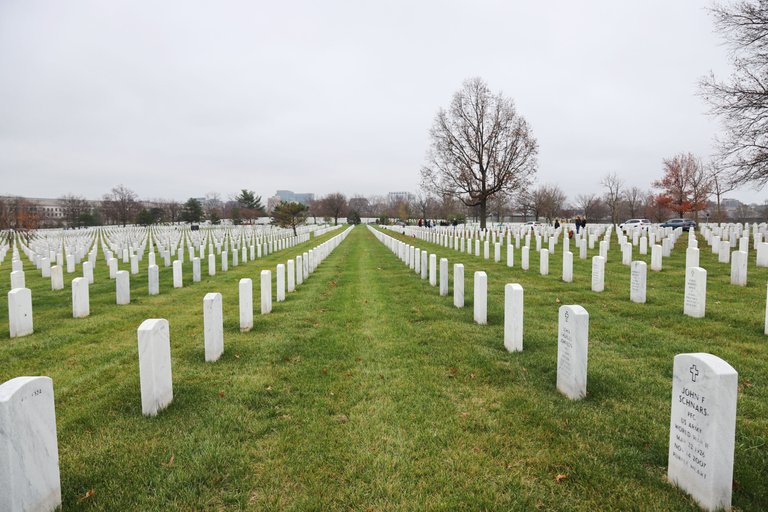 They are delivering messages of love, right to the graveside. The parents are far, far away and older and their son was taken from them, not even a year ago. They sent a message through his friends, who came to the grave and read his parents words. While you might think this is silly, it felt right to them.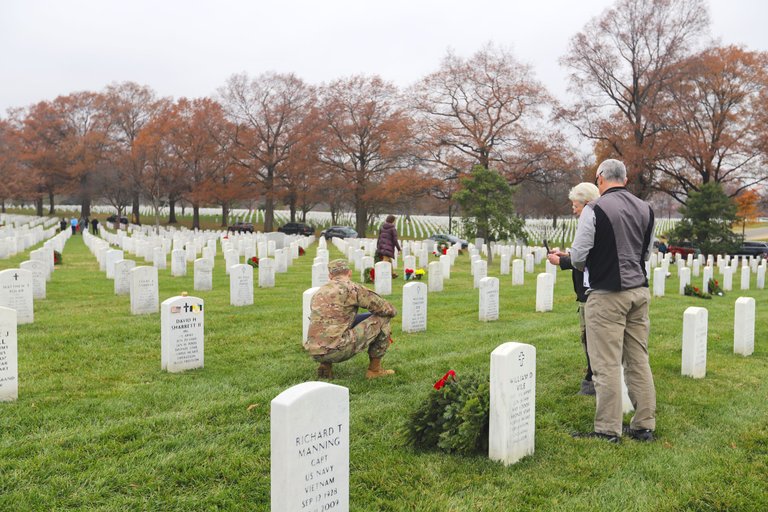 They mix the old with the new. It all blends seamlessly.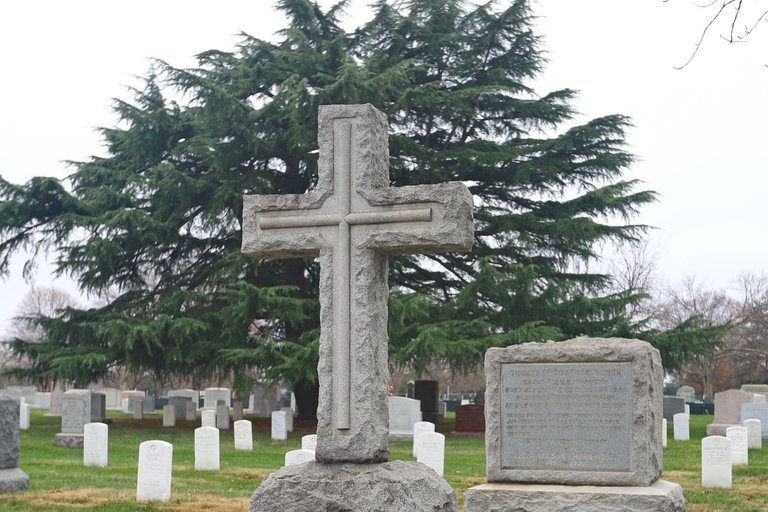 Many of the volunteers begin helping out by laying wreaths, with family day. Honoring military members with a wreath is sucha small way to show it, and I am looking for bigger ways to contribute. Looking to get involved? Volunteer or donate by visiting www.wreathsacrossamerica.org.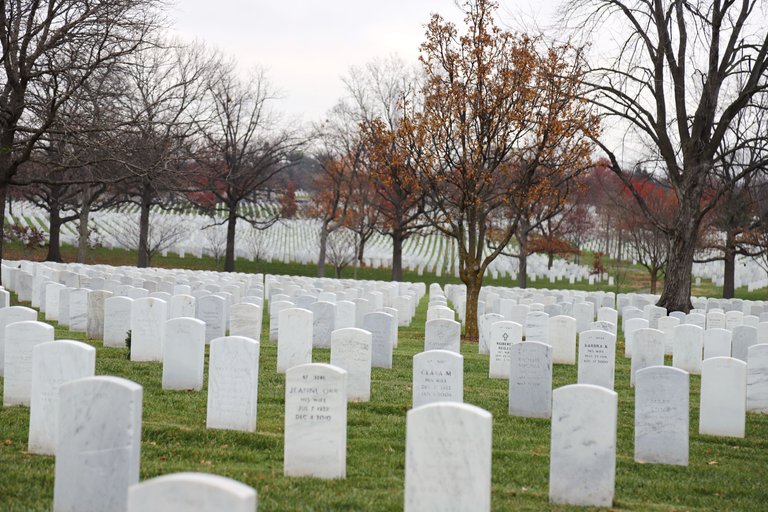 All I have are my words, armed in my mind, written in pen, stand by stand. Oh, yes. Still by hand. It has a different feel. Altered not by keys, backspace, and delete, I write, erase, tear it to pieces and start all over again. And again.
It's my way. I walk out to the deep end of the page and dive right in.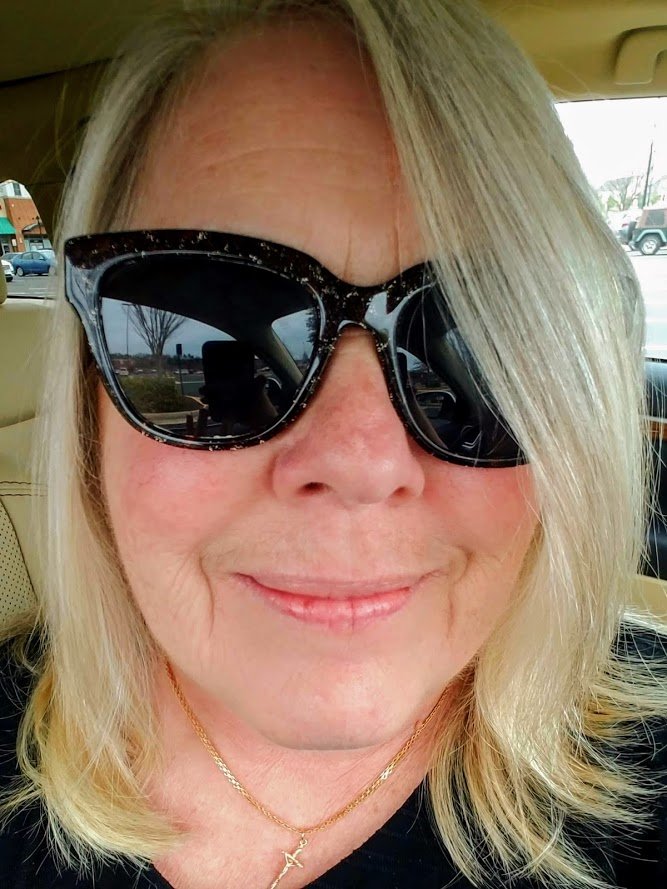 ---
Thank you for visiting my post 💖 Don't ever forget what a wonderful world we live in, people. Some days, it is not as easy to see, just how wonderful it really is. For me, I try to do my part. Kindness counts. Wherever you go, whatever you do.

#TeamUSA is a growing community of quality-content people from the United States or those living here. Check us out on Discord!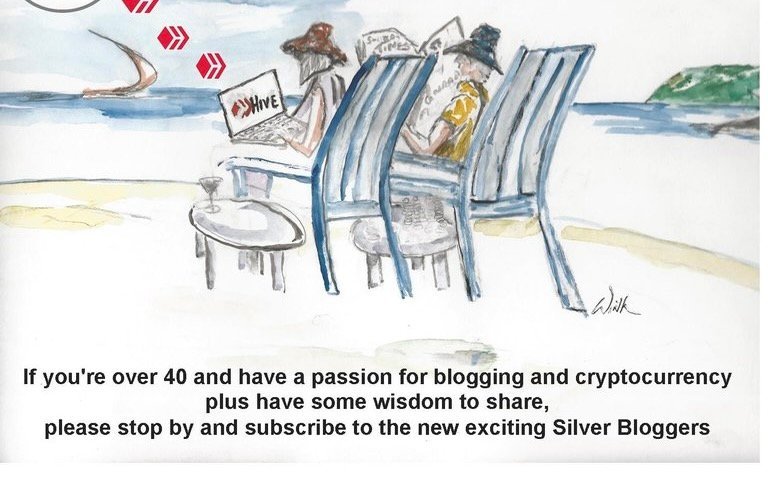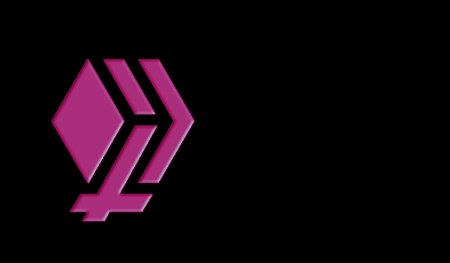 ---
---