Thankful Giving and Pumpkin Pie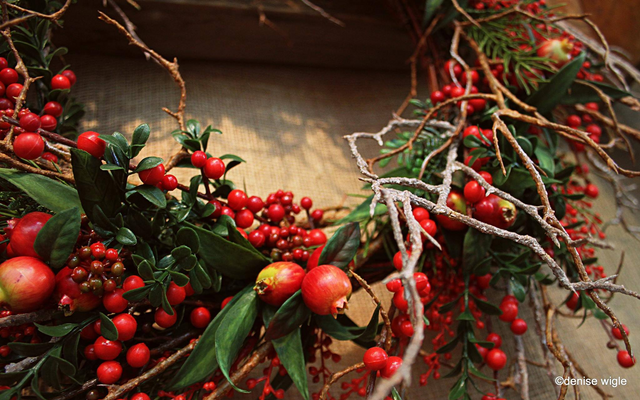 The week of Thanksgiving, has always been a touch special to me. It has always called out for big family gatherings, an outpouring of the love that had been saved up, just for this occasion. Thanksgiving...the one in my heart, I pieced together a wreath several years ago, to hang on my door, and I think to myself, nature has a way of making the most welcoming wreaths. I place it on the door, and I hear the pause and then the inevitable knock, ring, or shout out as the door opens, and my whole face is smiling. My people are here!
There are 17 countries that celebrate a Thanksgiving of sorts, every year. Some of the festivities commemorate colonial migrations to the Americas and others celebrate the start of a new lunar cycle to welcome in the harvest season.
source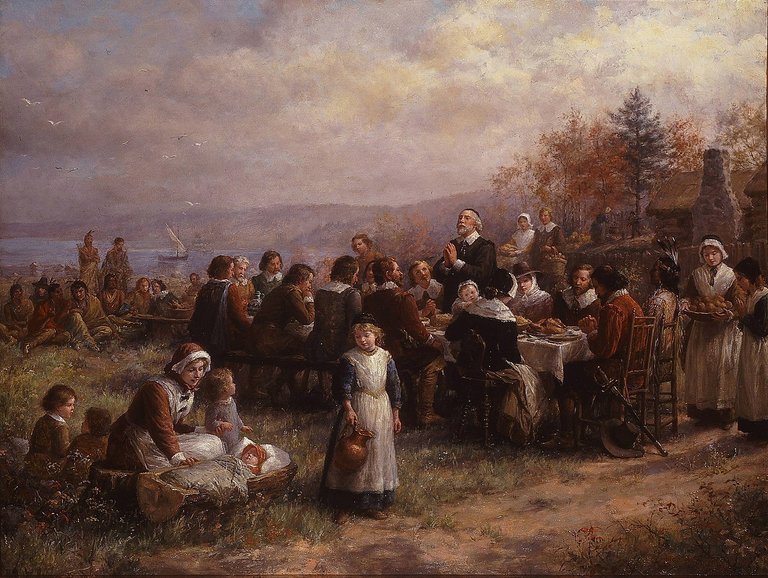 By Jennie Augusta Brownscombe - https://nmwa.org/works/thanksgiving-plymouth - National Museum of Women in the Arts, Public Domain ... The artist rendition of the first Thanksgiving at Plymouth Rock, Massachusetts. Rumor has it, there was pumpkin pie there. Who knew?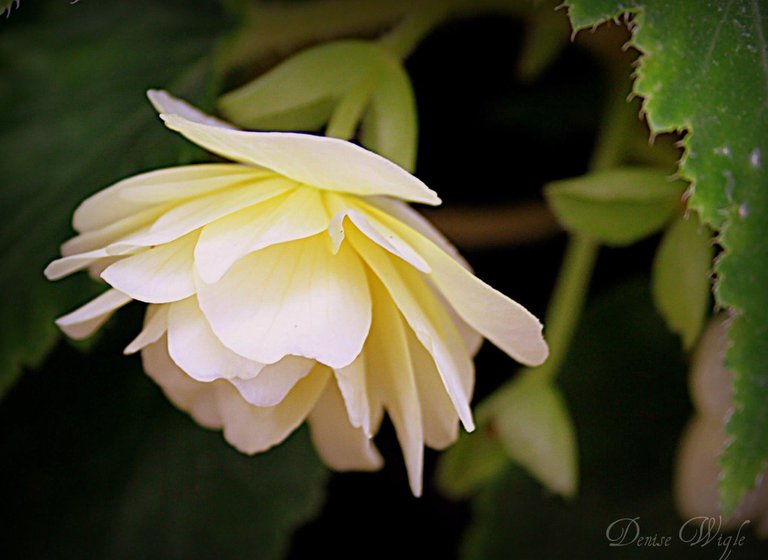 Your beauty skillfully ignites an insatiable appetite for words. Her gentle movements, not unlike the pose of a ballerina, with the bowed head, the humble flower reminds me of saying grace on Thanksgiving. It is a mmajor event that circles the table and back again. Everyone gets involved and some of the kids write theirs down so they don't forget. Age has its priviliges. I will never forget, I am grateful to be alive and well. I am blessed. Truly.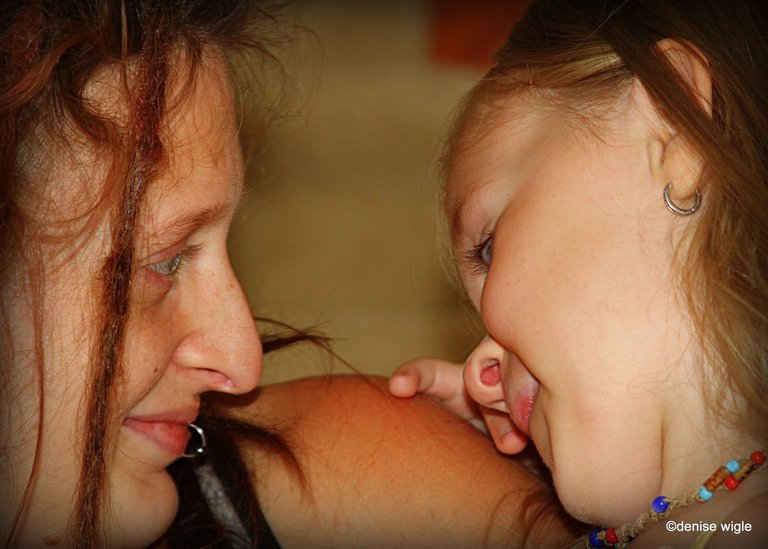 I am thankful for the people that I encounter through daily living. Their gifts ripple out upon the spiritual waters of the earth and uplift the bond of our shared humanity.I find myself becoming a collector of people, all different kinds, walking different paths through life. People make the world go round. Not just thankful, people make me happy. I love being surrounded by the laughter, the joy, the quiet piece of another. Happiness is so very underrated. And contagious. Tag! You are it!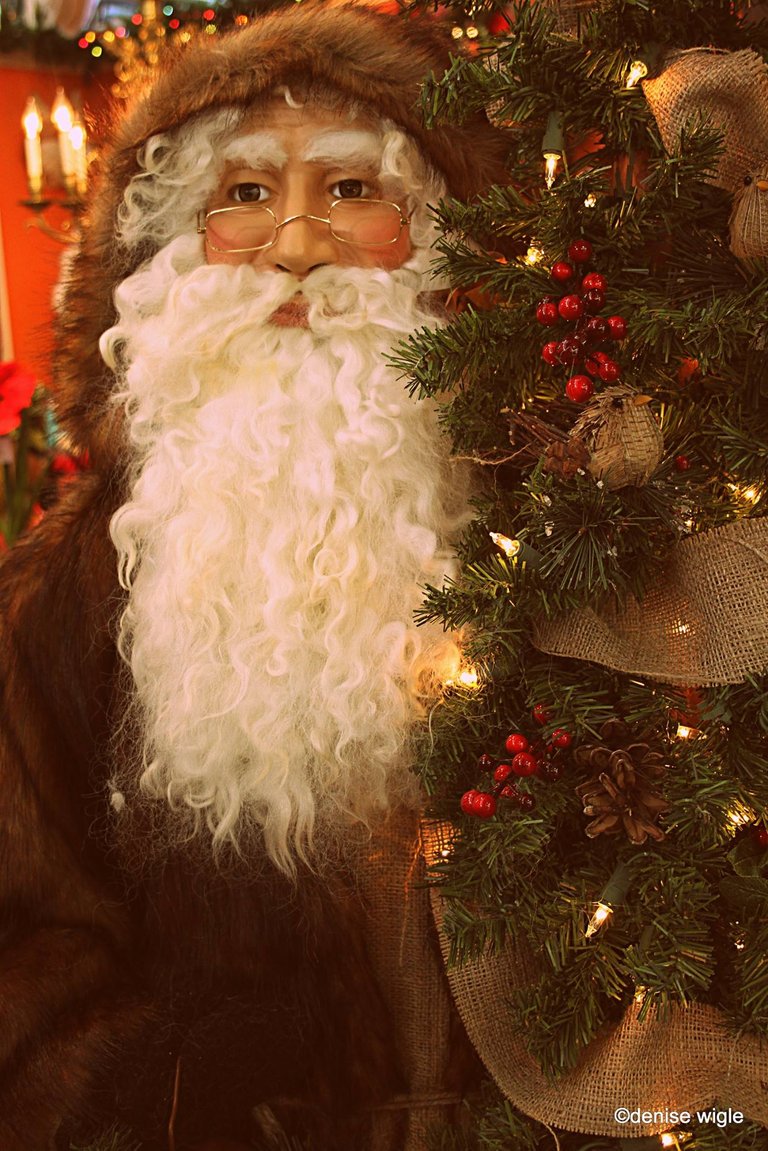 Stop the insantity! You are giving Santa a bad name! He doesn't want this Black Friday thing! I am torn about going to any Black Friday events. I want to, but, I won't be leaving my family on Thansgiving to shop. I don't care how much money they make you believe you are saving. Do you remember when Black Friday was one day? The Friday after Thanksgiving at 6am... not a moment before. What has happened to us that shopping is more important than bonding with family? Let's get our priorities right again. Speaking of Christmas, we are making our way with the countdown! In keeping with the Christmas Countdown, I give you one seasonal picture and the day count! There are 31 days 00 hours 15 minutes and 27 seconds.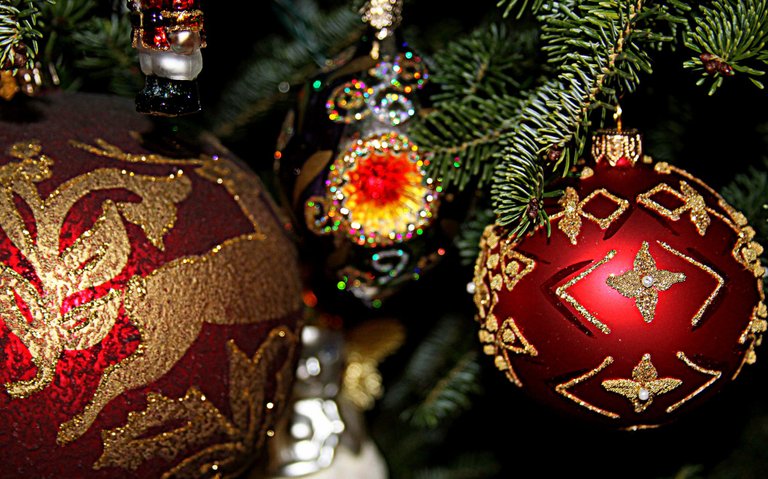 All I have are my words, armed in my mind, written in pen, stand by stand. Oh, yes. Still by hand. It has a different feel. Altered not by keys, backspace, and delete, I write, erase, tear it to pieces and start all over again. And again.
It's my way. I walk out to the deep end of the page and dive right in.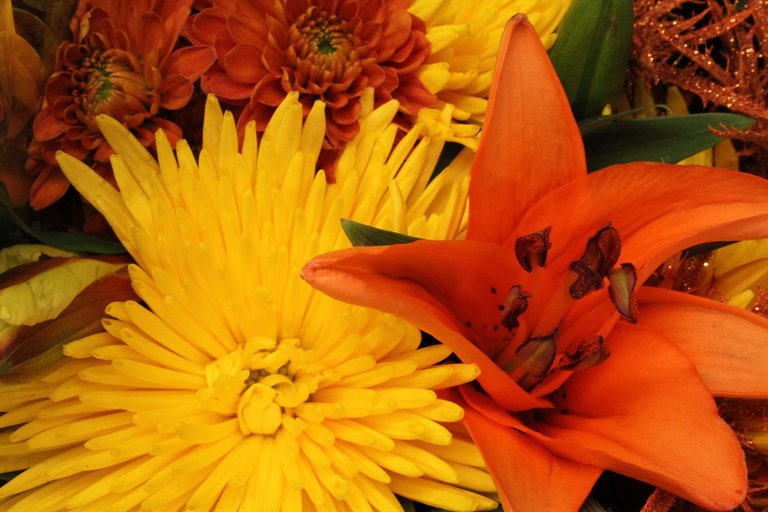 What are you thankful for today? I would love to know! And just like that, this post is over! Come back tomorrow and we will do it again! I leave with a flower to color your world. @alwaysaflower.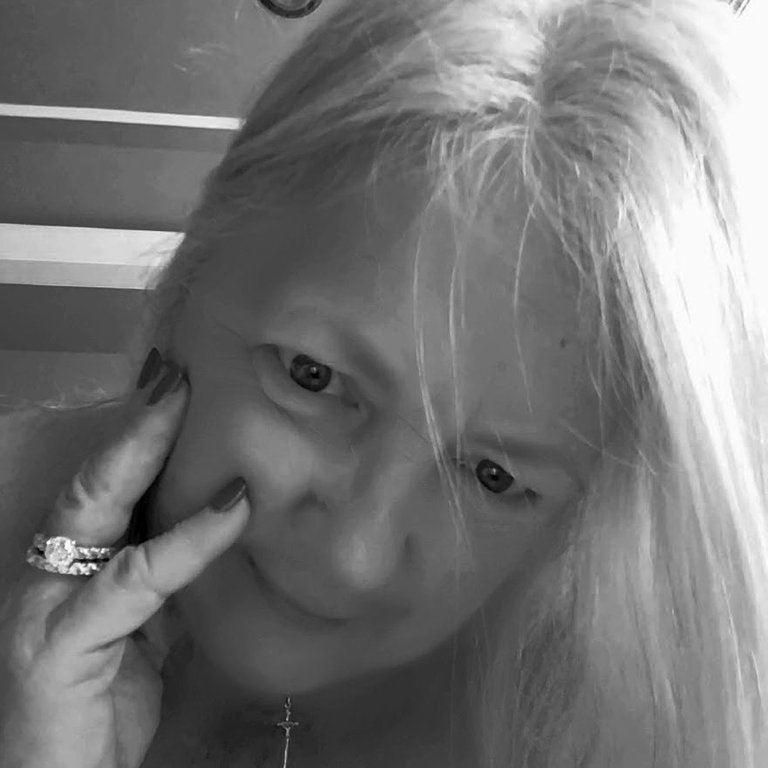 ---
How Do I Love Thee?
How do I love thee? Let me count the ways.
I love thee to the depth and breadth and height
My soul can reach, when feeling out of sight
For the ends of being and ideal grace.
I love thee to the level of every day's
Most quiet need, by sun and candle-light.
I love thee freely, as men strive for right.
I love thee purely, as they turn from praise.
I love thee with the passion put to use
In my old griefs, and with my childhood's faith.
I love thee with a love I seemed to lose
With my lost saints. I love thee with the breath,
Smiles, tears, of all my life; and, if God choose,
I shall but love thee better after death.

#TeamUSA is a growing community of quality-content people from the United States or those living here. Check us out on Discord!


---
---