The Festival Called Spring by Market Friday
The Festival of Spring! There isn't much that makes me miss going to Burnside Farm at this time of year. It is all about the tulips, It is a family thing, with three generations of a family living and working the farm since acquiring it in 1995. They plant over two million tulip bulbs every year, all by hand, a labor-intensive chore. It's a labor of love, evident in how they run the business and how they treat the customers that seek their advice on all things flowers.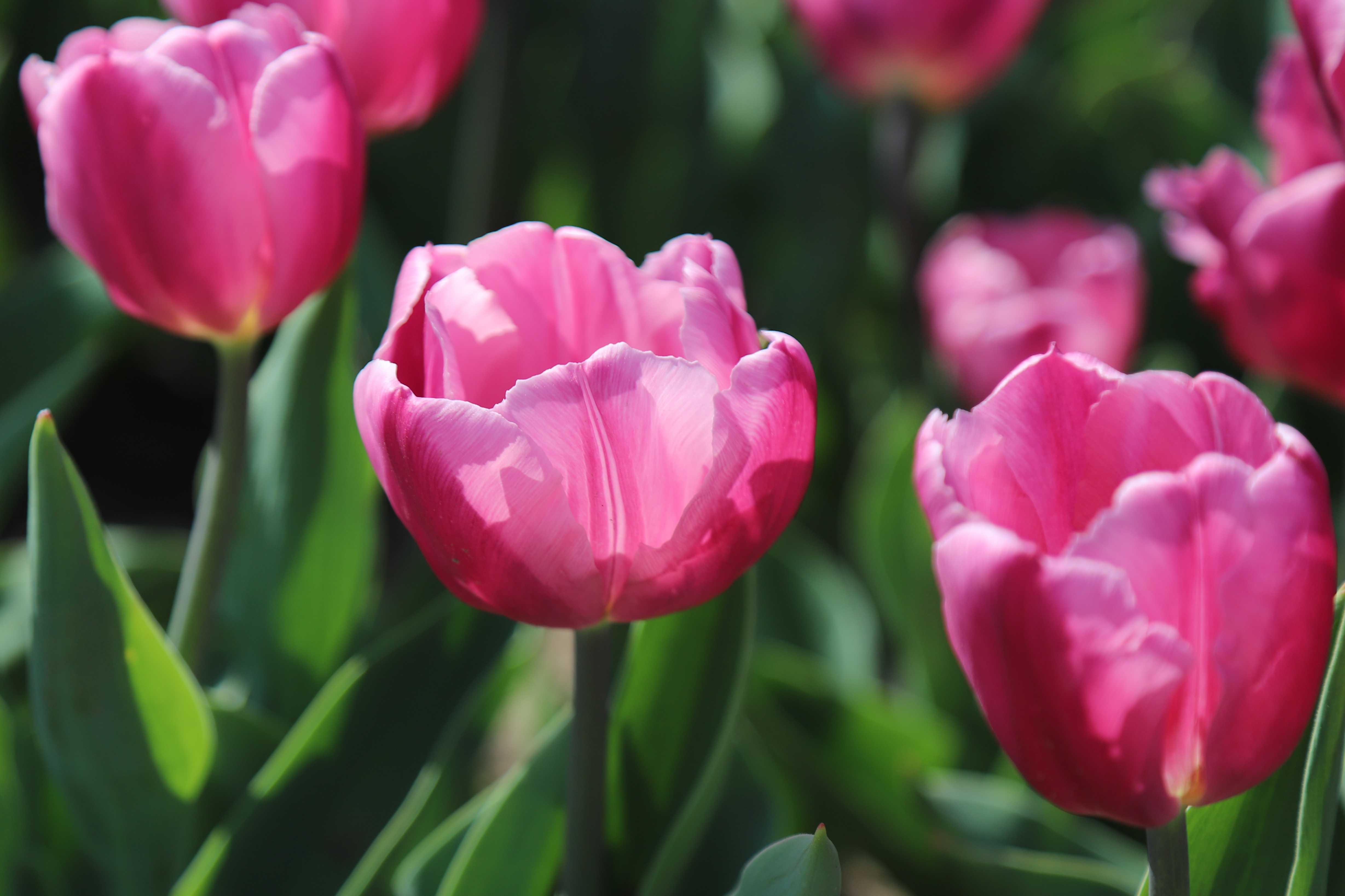 The sunlight is so brilliant as it shines across the fields, many times you can catch the light, translucent as it stands tall in the sunshine. Oh, beauty! Tulips need at least six hours a day in direct sunshine to do well. Are you able to grow tulips where you live? This was the first day they were open! The tulips are spotty, but they get better every day it is open.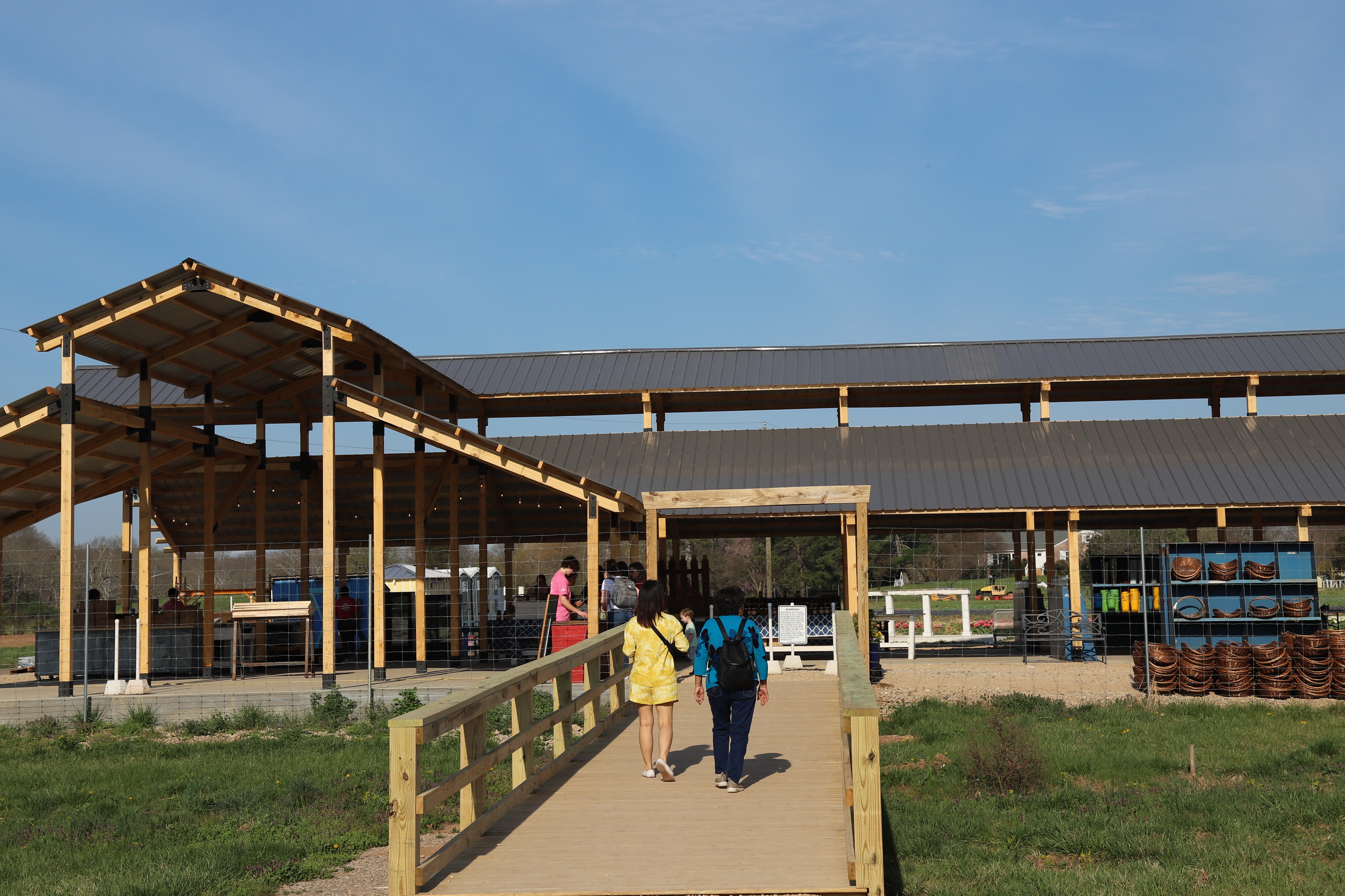 They just finished rebuilding this open building. It is the entrance, ticket counter, and check-outs. It is also where you pick up a basket to put your flowers. A nice touch when you are picking your own flowers. If you need snippets to cut your flowers, they will give you some to use. First come, first serve. Even though I am there at the opening, I bring my own. Then there is no jockeying for position to get a loaner pair.
Today is #MarketFriday initiated by @dswigle (Denise, that's me!!) Join me as we share our markets across the globe. I always look forward to seeing what you send me! It is amazing to see the different markets and cultures of our friends here on Hive.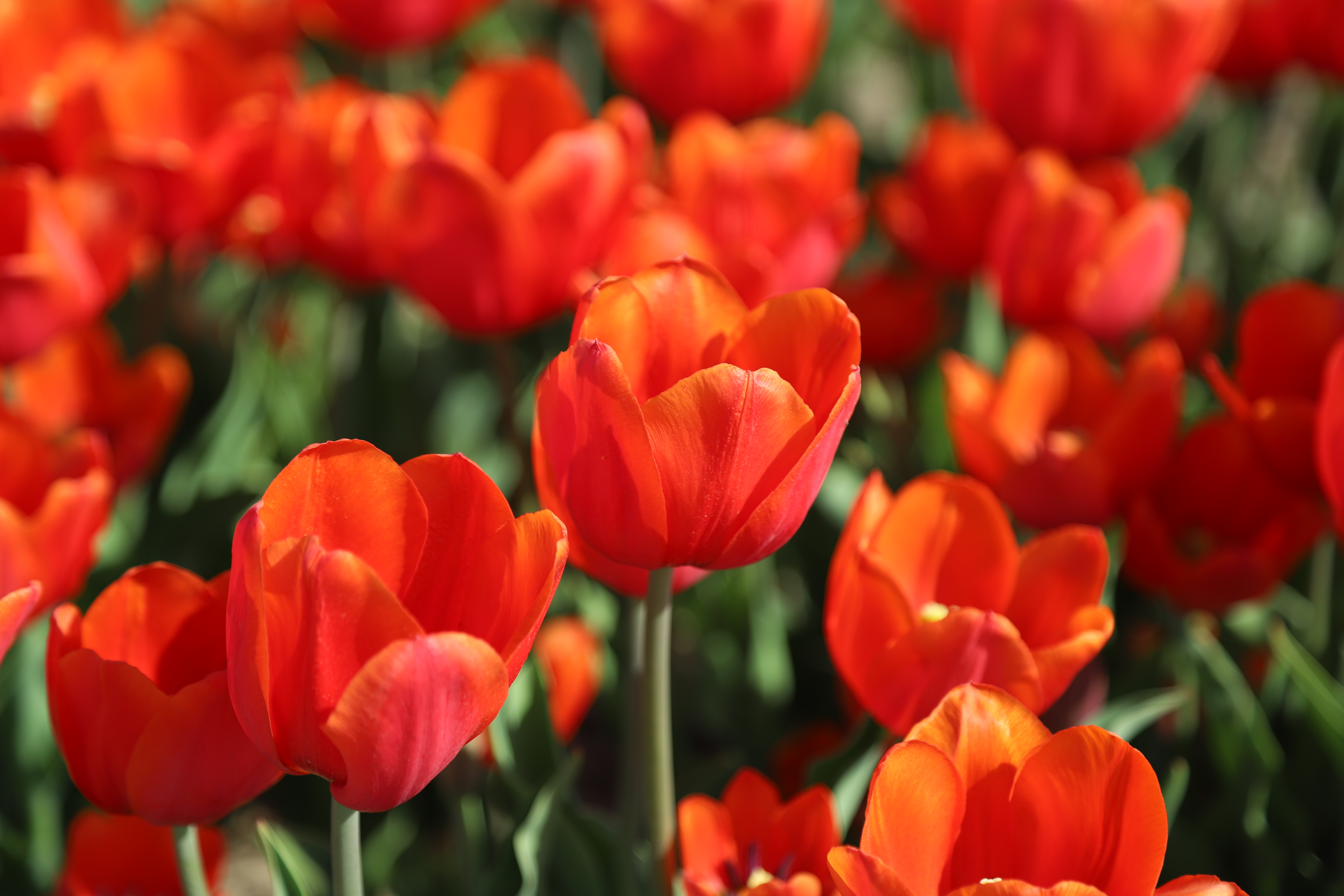 The family has been in business for years before moving to the area and started in the business by growing specialty flowers for wholesalers during the year, over one hundred different varieties of dahlias, tulips, and daffodils. and sunflowers. The business moved from the McLean area to Haymarket, giving them more space and a more rural setting. There were several greenhouses added to the property to accommodate their growing business. They are organic growers and use sustainable farming practices, something that pleases me.
I bought a ticket in February to ensure I would be able to get one. They only allow so many in at one time and when they are sold out, there will be no more. You cannot buy a ticket at the door any longer, it is only online and you must purchase it ahead of time as they schedule the tickets. If that is too much trouble, blame Covid. They changed how they do things since then. It is easier to do it that way and not have to handle money. They don't even take cash if you buy something there. It is the way of the world, for sure.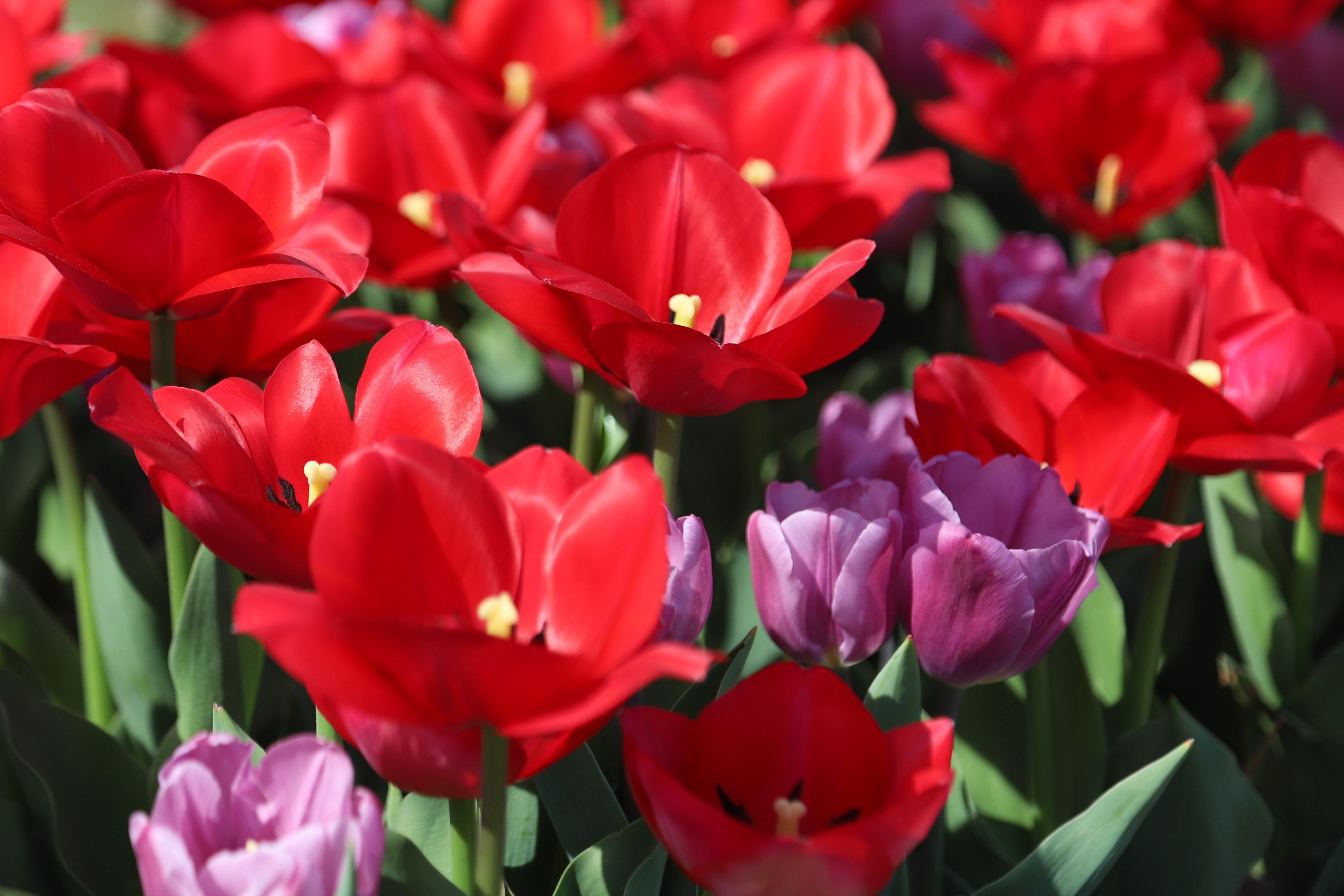 Tell the truth, aren't they just beautiful? Who can resist their beauty? It is #alwaysaflower for me! I was really in love with the red and purple mix that they had. They must have wintered well, so they had two colors come up in that row. The red that was planted in the fall and the leftover purple that came back up. Normally the tulip bulbs don't do too well with the clay soil they have in the area of the farm. I always leave mine in and they seem to always come up. I have added things to my soil to break up the clay., something with gypsum.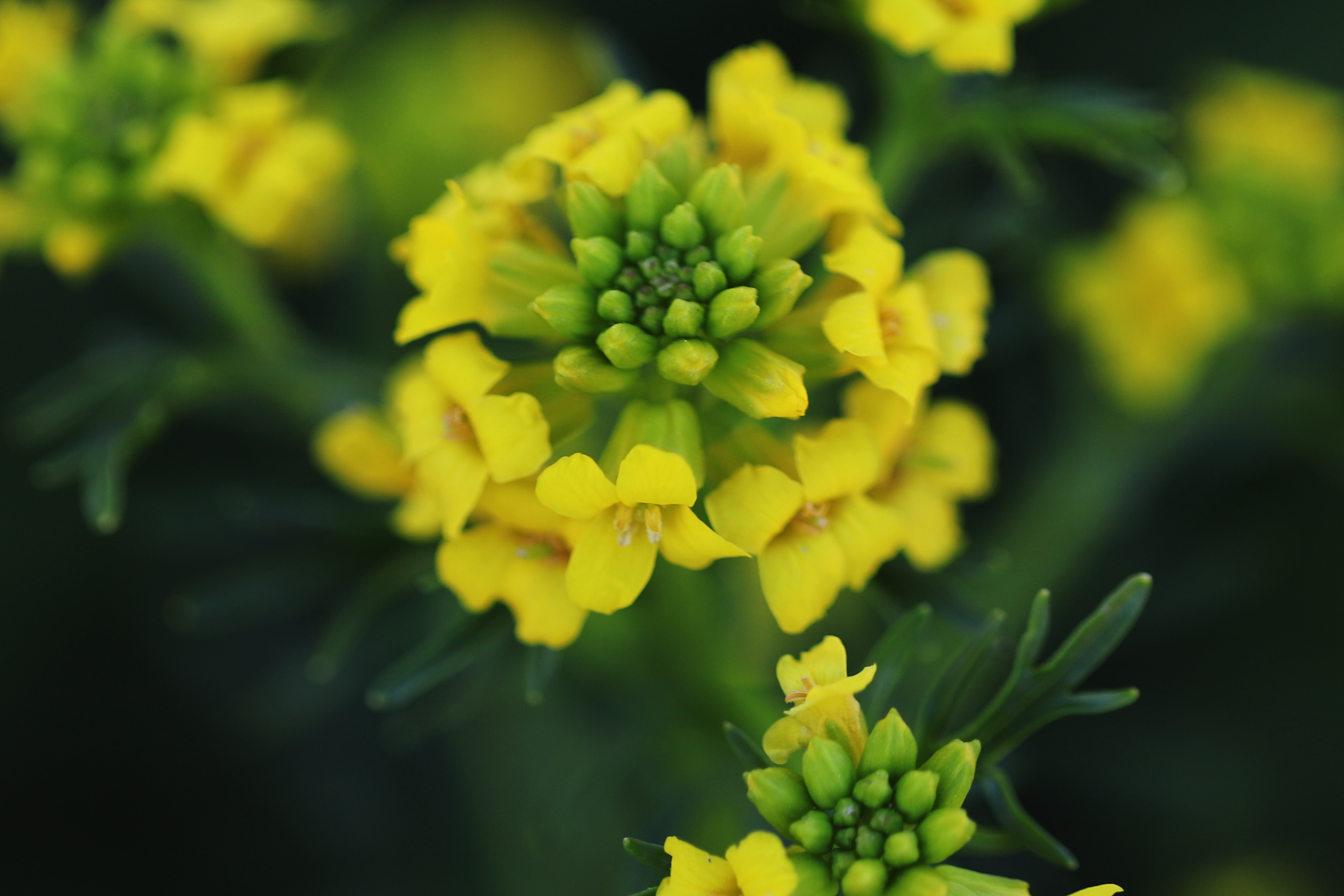 Even the weeds are gorgeous and prolific! Can you ask for anything more? I went the first two days they were open. On the first day, you could see that there were empty spaces. On the second day, there was twice as much color! The Temperature was 88F (31C) and it was perspiring flowers. After cool nights, it was welcoming the sunshine. I had an entire cherry tree go from buds to full bloom overnight. What?!! It's True!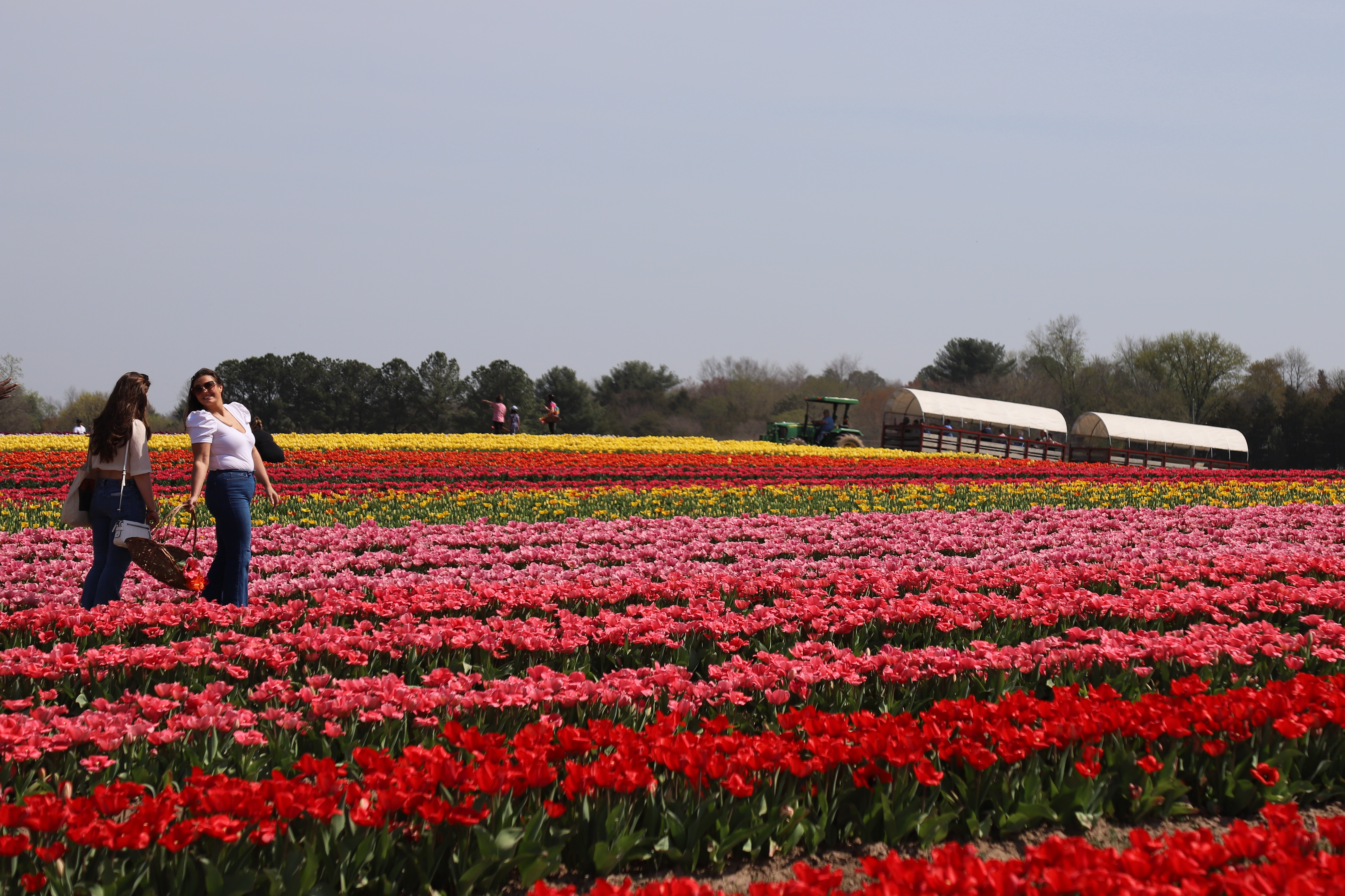 Pictured above, the farm wagon, being pulled by a tractor...it is full of people. It goes all around the farm, showing off the huge playground and a barn and yard with chickens, ducks, goats, a couple of cows and, I think that is it. There may be a spare animal in there that I didn't see.
Tulips are a gift! The tulip will come back, year after year, just like a spring vacation. Not only do they come back, but, they grow, becoming bigger and better, in a process called naturalizing. Much like flowers put out seeds, tulips put out bulblets, and they are attached to the main bulb until they get big enough to support a flower of their own. Yes! And that is sort of how a baby is born!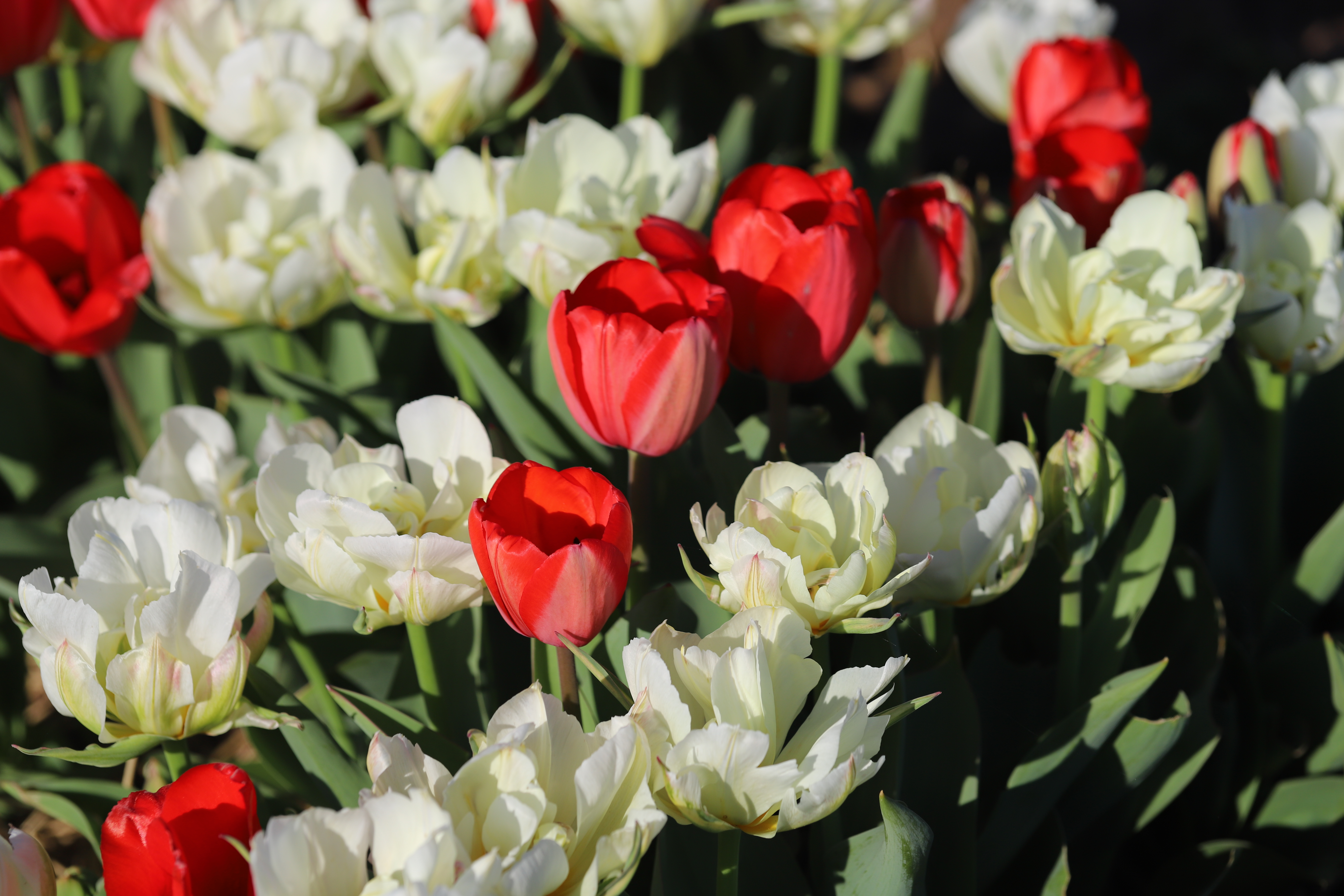 I have to say that although I bought a ticket, I purchases a passport which gives me admission to the Festival of Flowers for the season. This is actually only about three weeks, depending on the weather. The price for the passport is $75.00 which is a lot of money, but, I could go every day and whenever they are open, you are free to go... also: you get five free stems each time you go. As an added bonus, they also have sunflowers for a month in the summer and if you have a passport, it is free, also with three stems every day. Deal!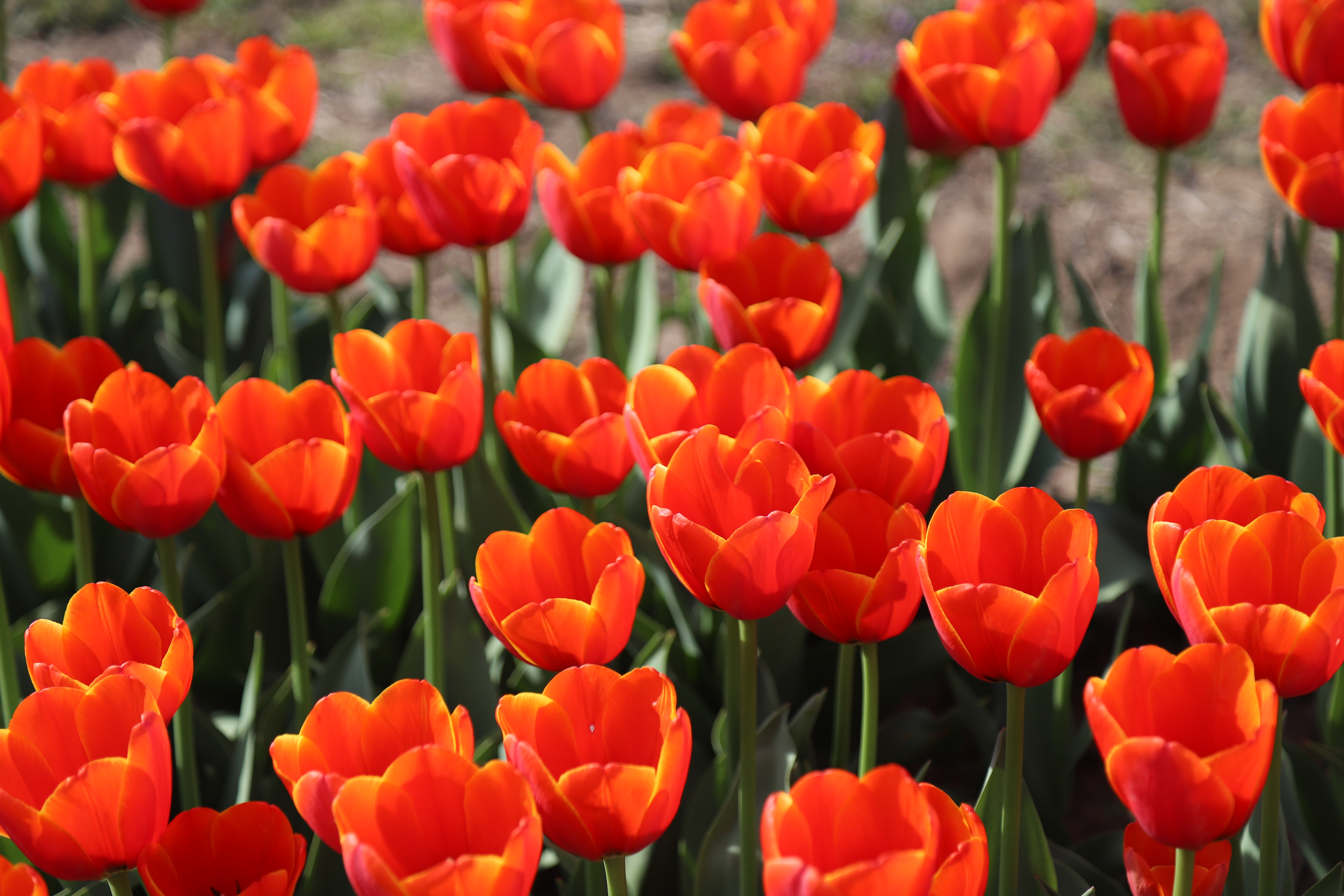 If you are buying a regular ticket, it is good for a single-use. You still get your five free stems. All tickets are final. No refunds. Ages 5 and under are free and do not need a ticket. Tickets are released a few days at a time for the entire season.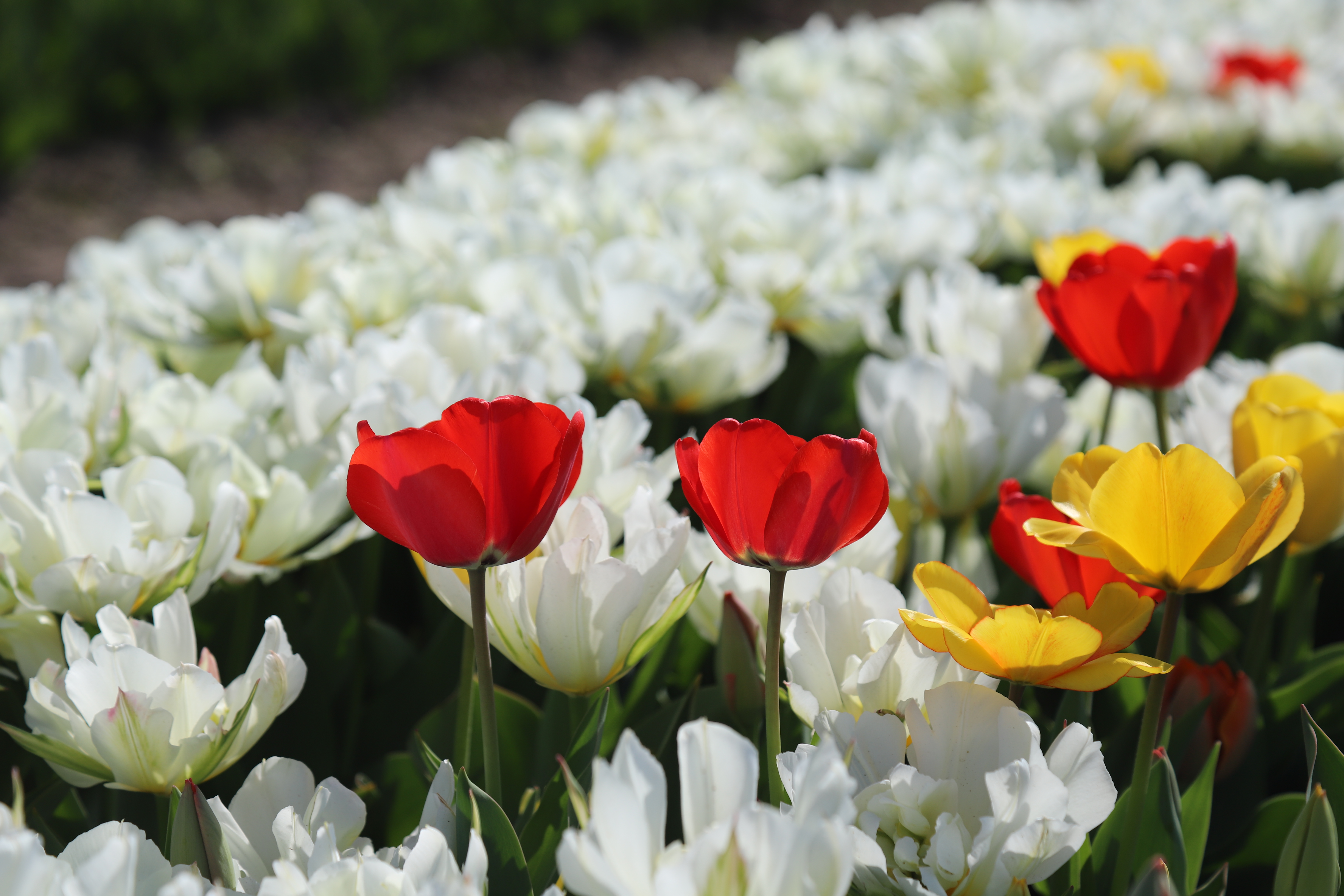 Tips for your trip to Burnside:
1.Dress in layers. Spring can be chilly in the morning and warm in the afternoon.
2.Wear farm-worthy footwear. The fields take longer to dry out after spring rain.
3.Prepare for walking. The fields cover many acres.
4.Bring water and stay hydrated.
5.Pack a picnic, they can provide a basket if you didn't bring one. There are picnic tables for your convenience, there are food trucks, different ones every day. See their FB page and site to see the field conditions and menus for the day. All information about the tips was taken off their site.
We're sorry, no dogs in the spring. Tulips are considered toxic to both dogs. (dogs are permitted for summer).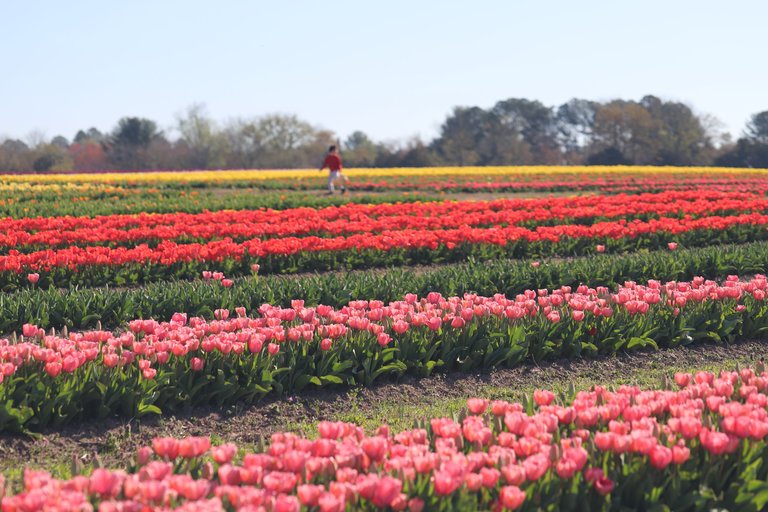 I look at these fields and I wonder how long it takes them to hand-plant new bulbs every year. They may or may not survive the winter in this clay soil. If you are in business, you cannot depend on fate to choose what you are doing. I have to say that we have had mild winters for quite a while now, but, it could happen that we get a cold snap or ice and snow. It is just not dependable. So they do the needful, every year. They hand plant over 2 million bulbs. I'll never whine about my two hundred or so.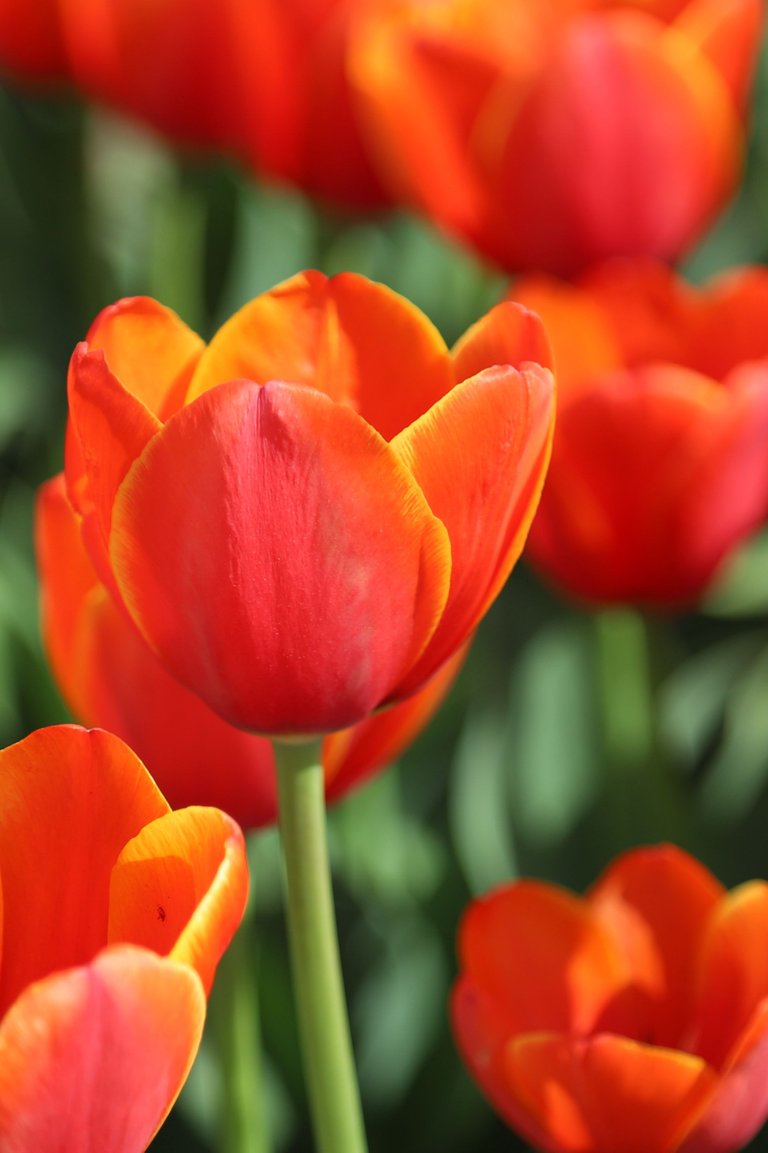 I don't always replant the bulbs, I will be honest with you. I am a fifty-fifty kind of gal. I dig some up and forget where I put the others. I have to say that in some ways, Burnside might be more like me than I thought. The rows with all purple and a few red sprinkled in? Forgotten beauty or merely having an artistic moment? I am not sure, but, my vote is that it got left behind when they were pulling the bulbs. But, I think it adds a flair for the unusual pattern or color. I like it!
It is normal to go through, each row is a specific color and beautiful to come upon. However, when you are coming upon a row that has a lot of colors? This is part of the plan also. *When people are picking flowers sometimes a bulb comes with it. of course, you can keep it, or you can let them cut it off when you go to pay. They have a box (the amnesty box) where you can toss them back. Otherwise, you are charged $1.00 for each bulb, and you can take them home - they are now yours. They plant them in rows and the colors are eclectic, it's true! But all the same, just beautiful!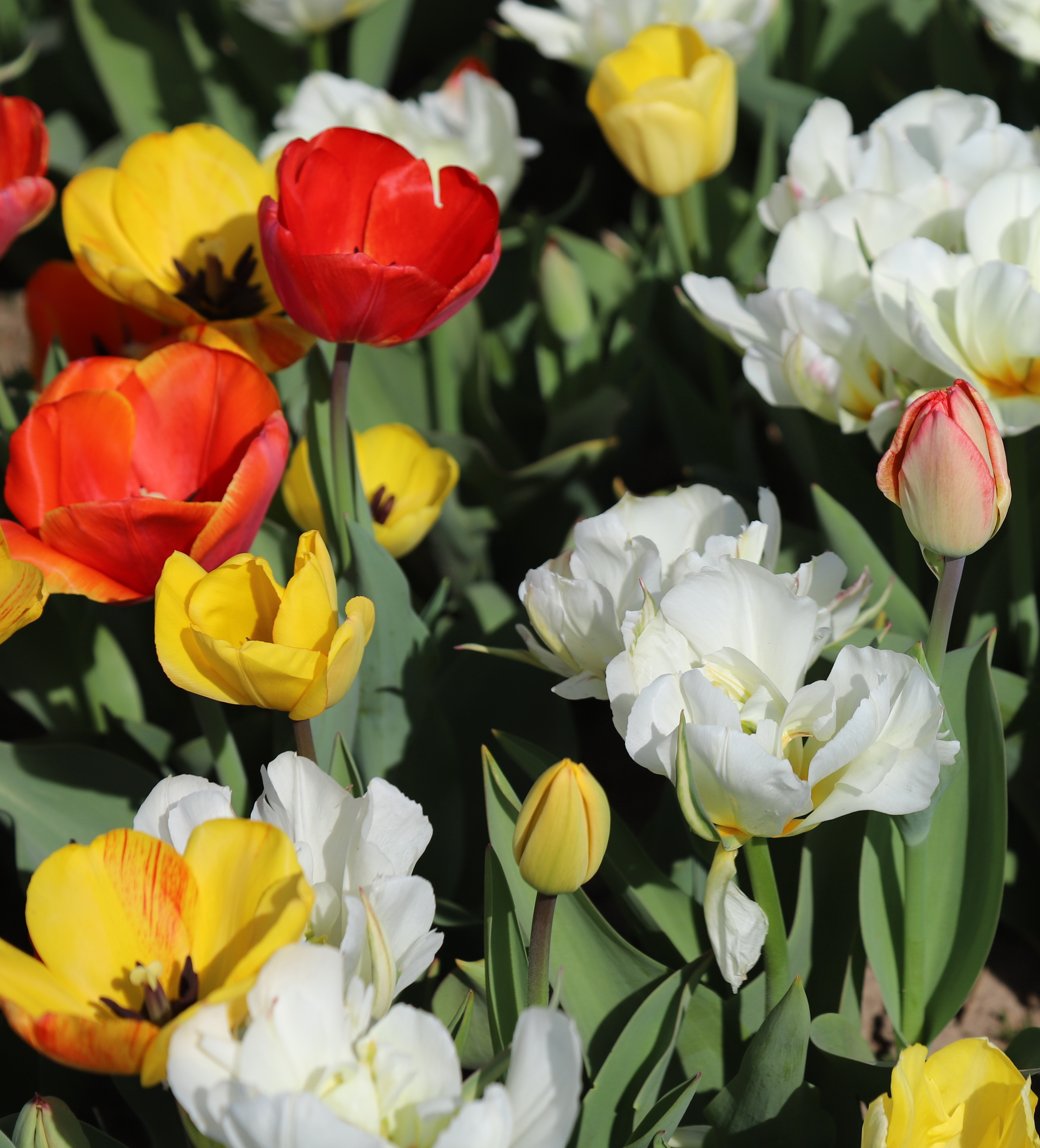 How do you like to plant your color? One color for a bold effect? Or do you like to be fun and flirty, mixing it all up? Would it be bad if you liked it both ways and had a mix of the unusual throughout your yard? Or do you like law and order?

Please leave the link to your post here so it can easily be found by others. It helps you and me to have them in one place. Where else can you take such a quick trip around the globe? Thank you so much for joining us!! ❤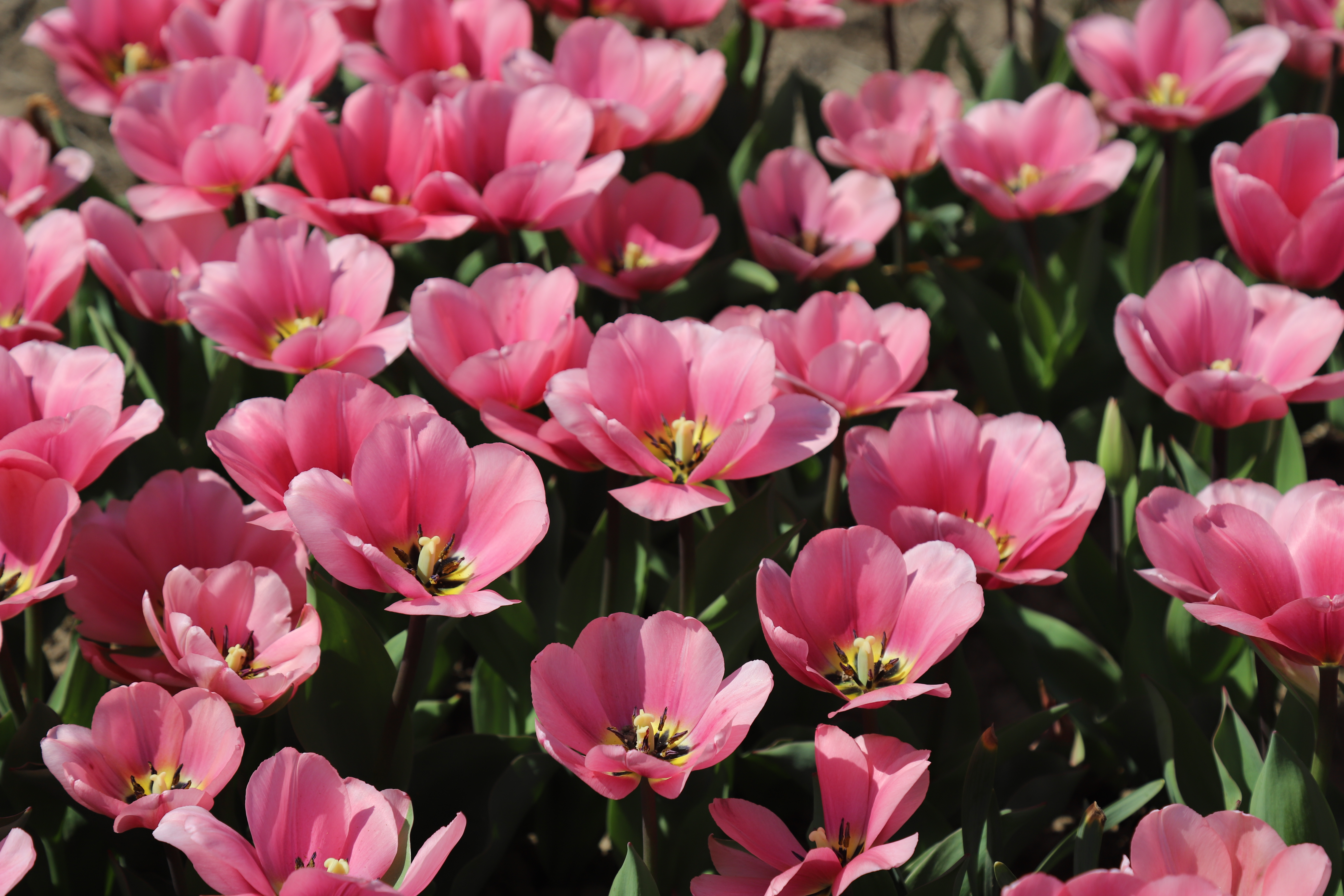 And just like that, this post is done. I hope you enjoyed coming to the tulip farm with me. It is such a beautiful time of year, with everything blooming. As always, I want to thank you for taking the time to visit, and just remember, #MarketFriday loves you!! As always, there must be flowers to color my world. #alwaysaflower.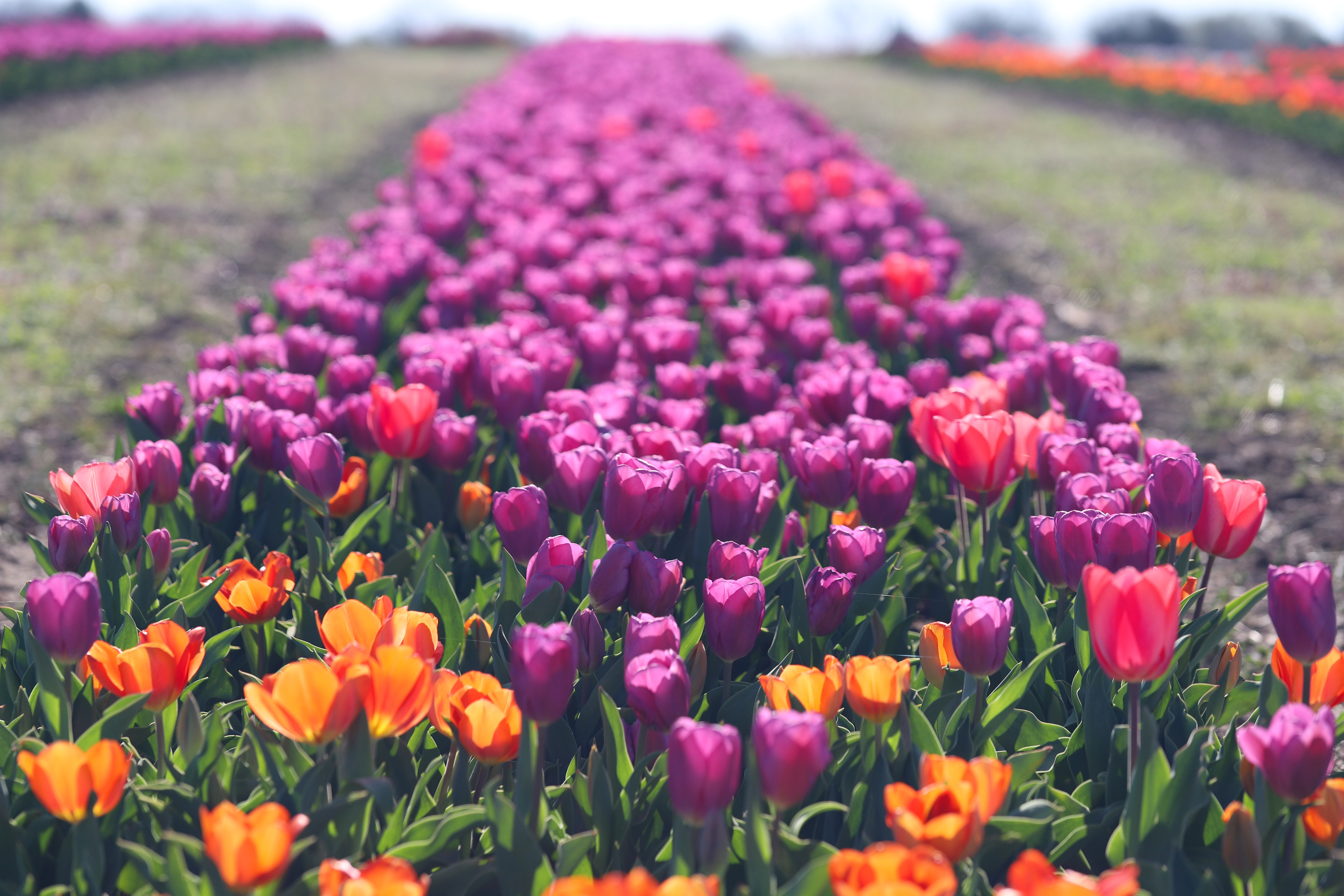 Burnside Farms is pretty convenient for me to go, a short hike across the highways, bringing me a tad rural. I willing seek out the beauty and have brought some bulbs home this year. Do you like fresh cut flowers, or do you prefer to see yours in the ground, adorning your yard?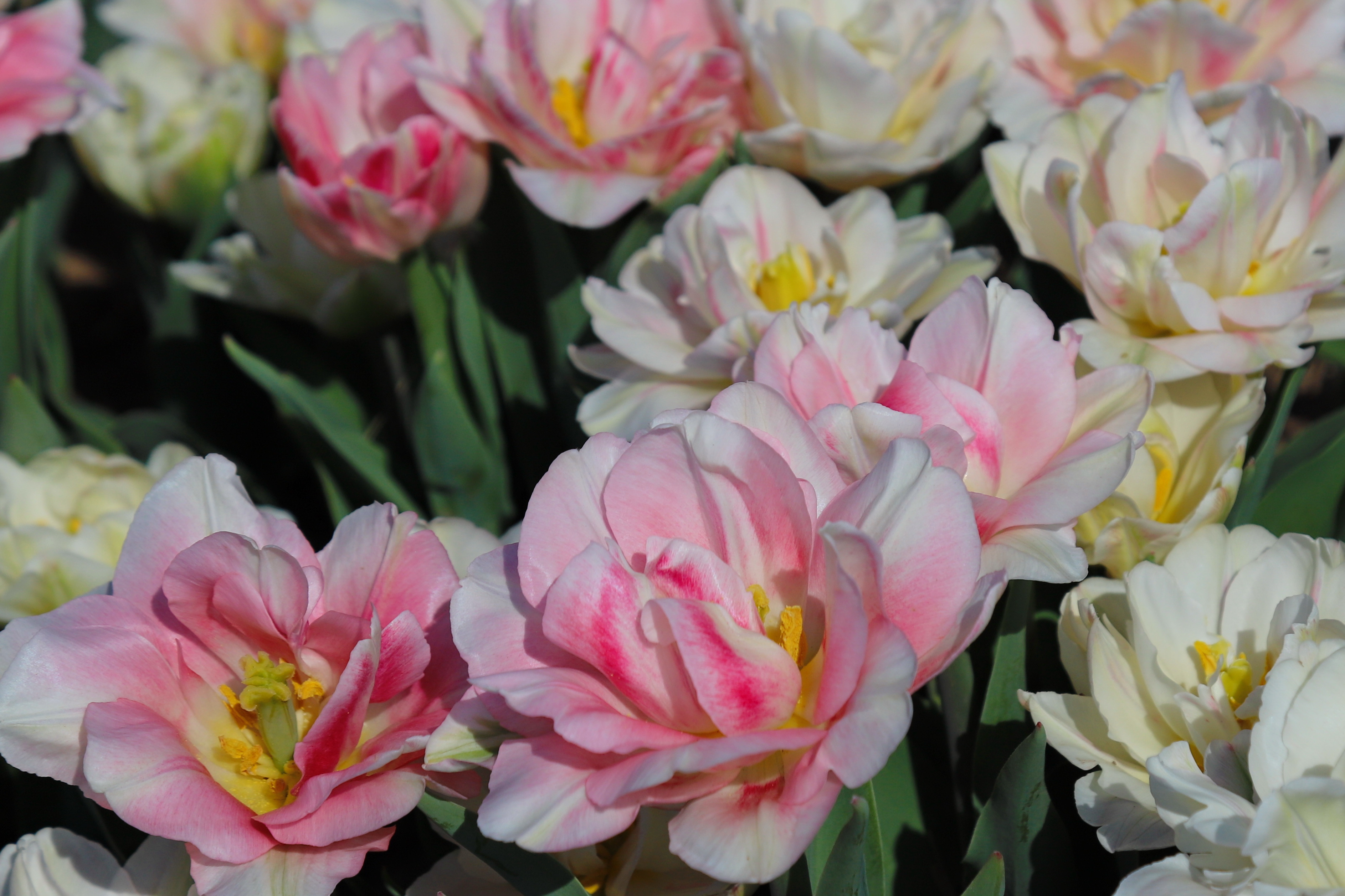 BURNSIDE FARMS - 11008 KETTLE RUN RD. NOKESVILLE, VIRGINIA 20181


Over 150 varieties of tulips and over 30 different daffodils.
Come on by and pick your own!

---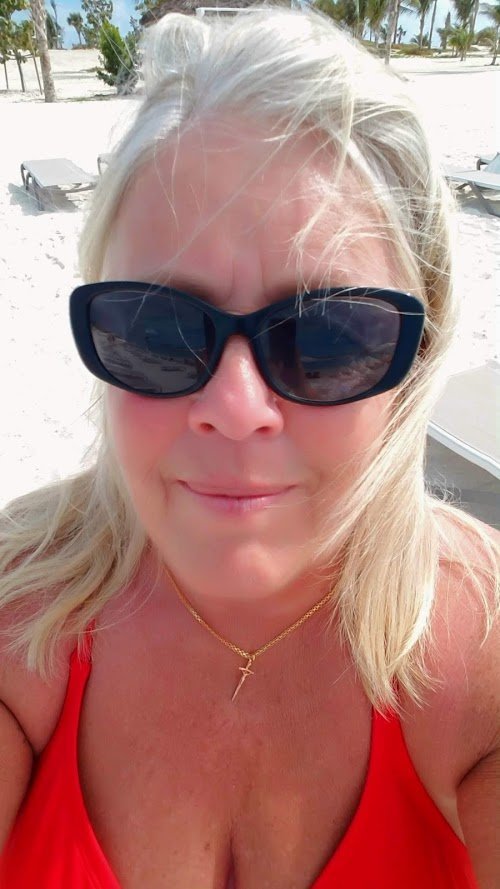 ---
Fridays are all about the #MarketFriday Challenge! Looking to take part in it? Here is how:
Do you want to join #MarketFriday? Here are some helpful guidelines!
1.Go to any type of market, or anywhere where you pay money for a service. It can be a museum, a movie theatre, or an auction. Be creative!
2.Tell us a little bit about the market or the event. What brought you there? What did you buy? How much did it cost? We like to compare prices, otherwise, it is just pictures of a market
3.Post the pictures! No out-of-focus ones, please! Tell a little bit about the pictures that you post. Having many pictures to scroll through does not make a better post without an explanation
4.Use the MarketFriday Community Platform to post #hive-196308 (this is not required, but appreciated) If you don't, then #MarketFriday should be your first tag
5.Following me and reblogging the post so more see it would be appreciated !! Not a rule, just appreciated, more vision for more views on your posts
6.You must put #MarketFriday by @dswigle somewhere on your post
7.#MarketFriday post should be submitted sometime on Friday UTC
8.The post MUST be in English
9.Drop the link into the MarketFriday comment section so I can find it
As always, please remember! #MarketFriday loves you!

#TeamUSA is a growing community of quality-content people from the United States or those living here. Check us out on Discord!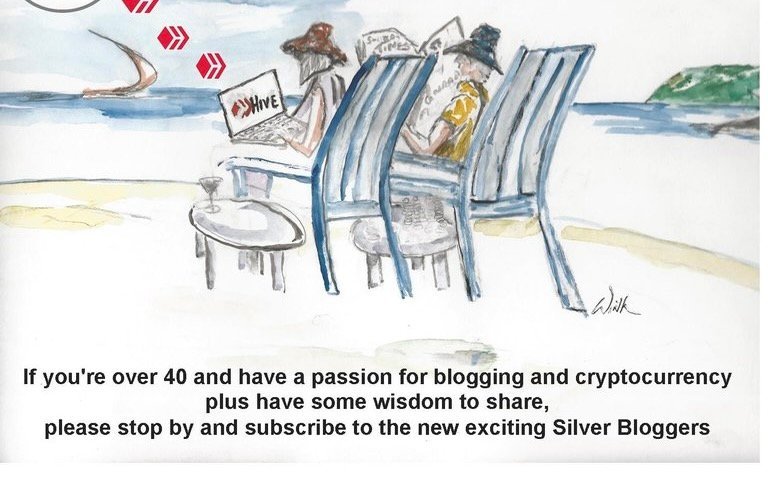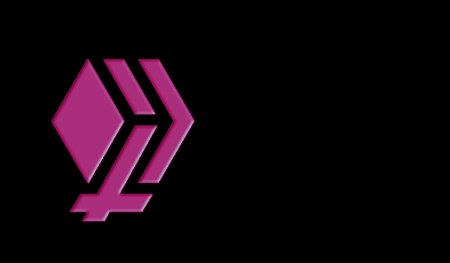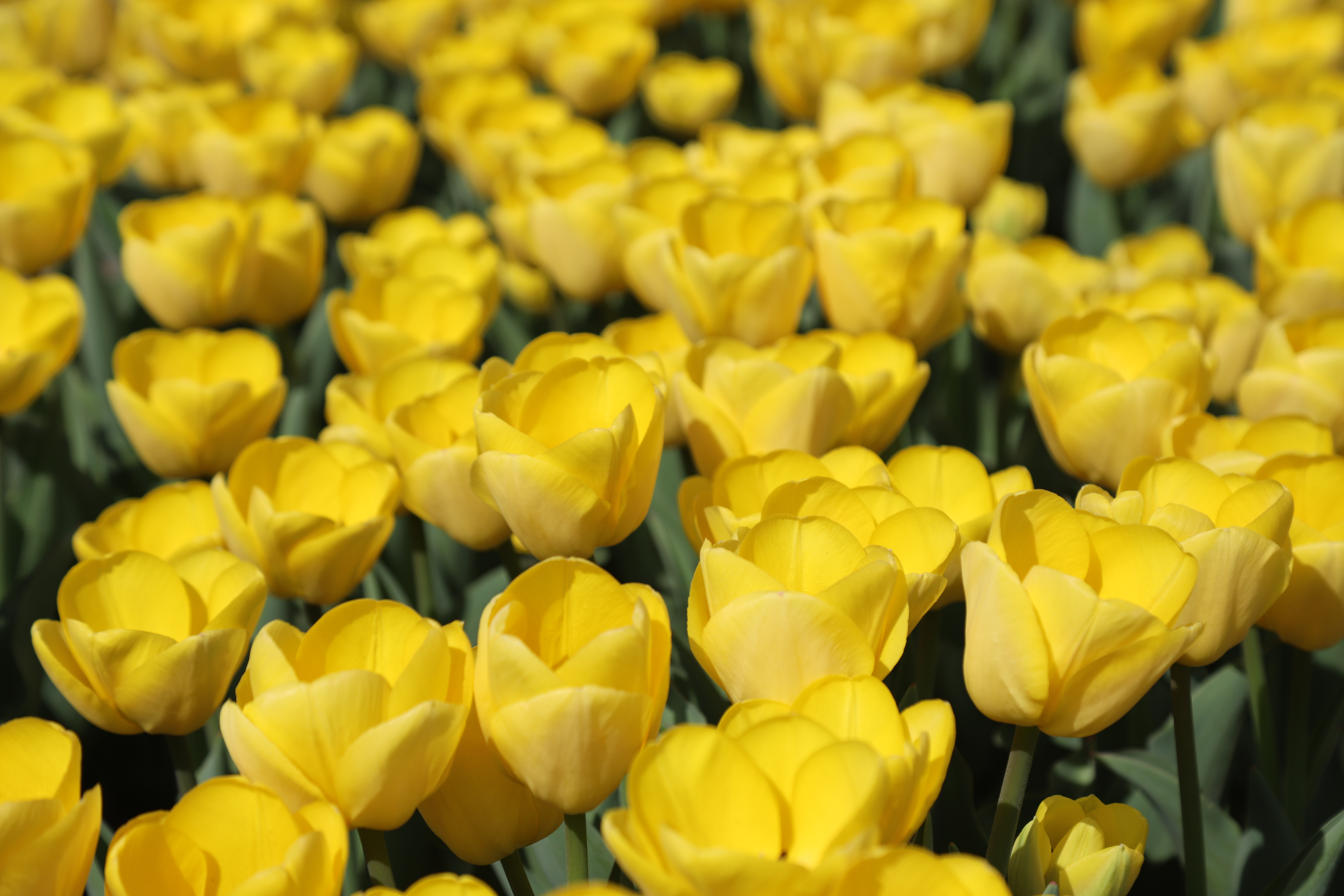 ---
---