The Resolution of Winter

The pine stays green in winter... wisdom in hardship.
Norman Douglas
The sun shines through
The brushes of pine
Hiding my gratitude
That is given freely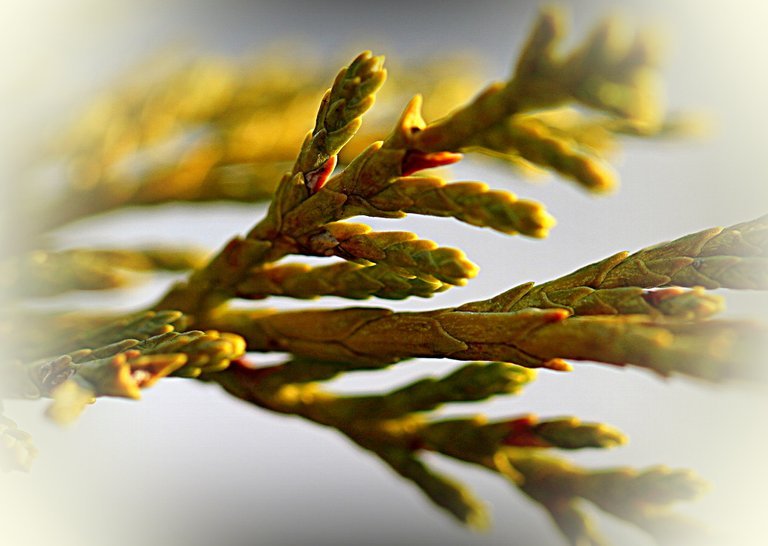 When such a tiny bit of nature shows up in your view, you can only step back in awe that we are surrounded by such amazing beauty. It often seems that nature gets more interesting the closer we get, the smaller the slices. It truly is a fractal system.

A quick quesion: New Year resolutions. Yes or no? For me, I found that change should be implemented when I think of it instead of postponing the date, waiting for the New Year to begin. There is no time like the present – but that is for me. I find inch by inch, I can move towards a bigger goal, it feels almost like a natural progression and much easier to implement into my life.Resolutions this year? Tell me true.
Celebrate each day! Note: This is from two years ago, that is the last time we had a dusting and it was gone in one day. But, it was fun and we celebrated the snow! It doesn't matter what you do, a small thank you to God or the Universe, but, celebrate your life! Every day is a gift.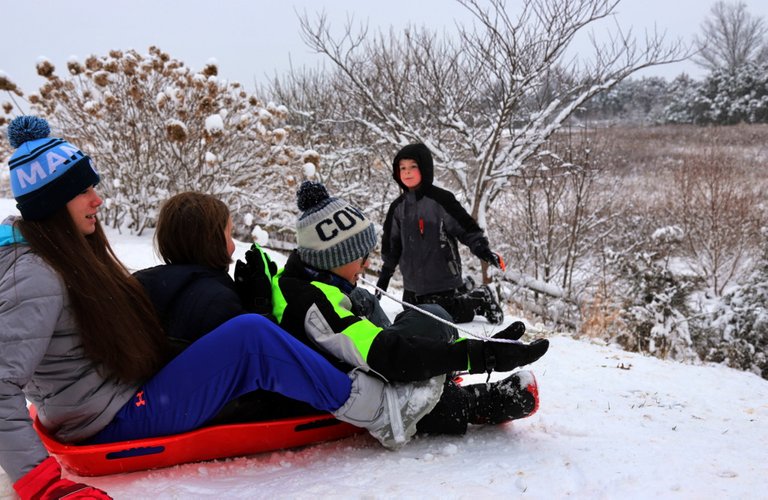 On the fifth day of Christmas
my true love sent to me:
Five Golden Rings
Four Calling Birds
Three French Hens
Two Turtle Doves
and a Partridge in a Pear Tree
Look close. There are five "golden" rings on the ornaments. It is my favorite of all the verses. I like the pause on Gol-den and it seems to me that we always sang that part the loudest!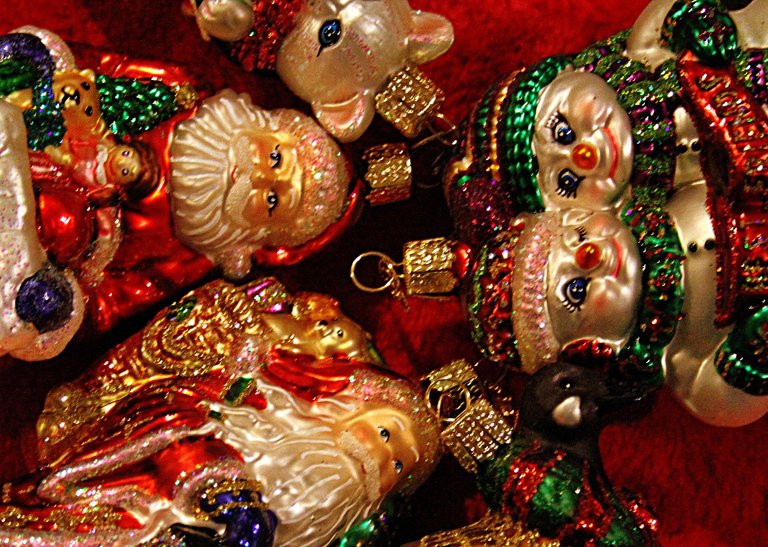 "Five Golden Rings" represents the first five books of the Bible, also called the Jewish Torah: Genesis, Exodus, Leviticus, Numbers and Deuteronomy."
There are so many different versions as to the "truth" behind the song. Here is one of them: Catholics in England during the period 1558 to 1829 were prohibited by law to practice their faith either in public or private. It was illegal to be Catholic until Parliament finally emancipated Catholics in England in 1829."The Twelve Days of Christmas" was written in England as one of the "catechism songs" to help young Catholics learn the basics of their faith. In short, it was a coded-message, a memory aid. Since the song sounded like rhyming nonsense, young Catholics could sing the song without fear of imprisonment. The authorities would not know that it was a religious song."The 12 Days of Christmas" is in a sense an allegory. Each of the items in the song represents something significant to the teachings of the Catholic faith. The hidden meaning of each gift was designed to help Catholic children learn their faith. The better acquainted one is with the Bible, the more these interpretations have significance.source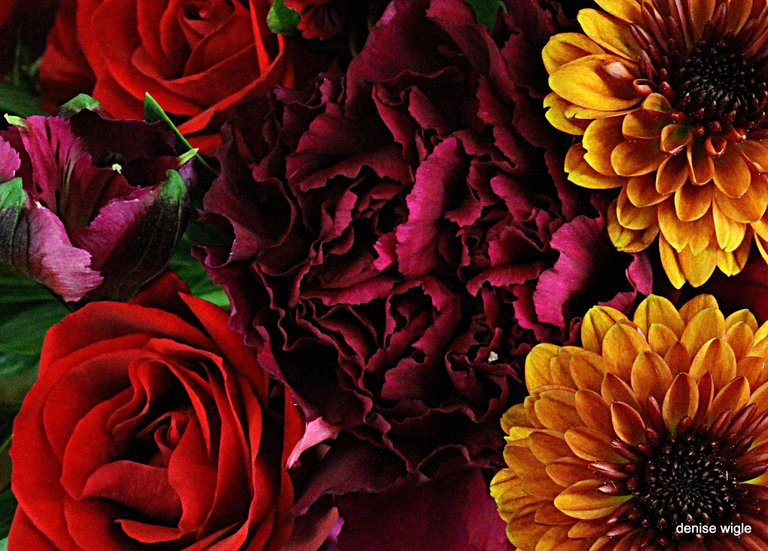 Where, besides gardening, do you find such rich colors? That is why I love flowers so. The color my world with joy. #awaysaflower And just like that, this post is done. Come back tomorrow and we'll do it again! Haave a great night.

All I have are my words, armed in my mind, written in pen, stand by stand. Oh, yes. Still by hand. It has a different feel. Altered not by keys, backspace, and delete, I write, erase, tear it to pieces and start all over again. And again.
It's my way. I walk out to the deep end of the page and dive right in.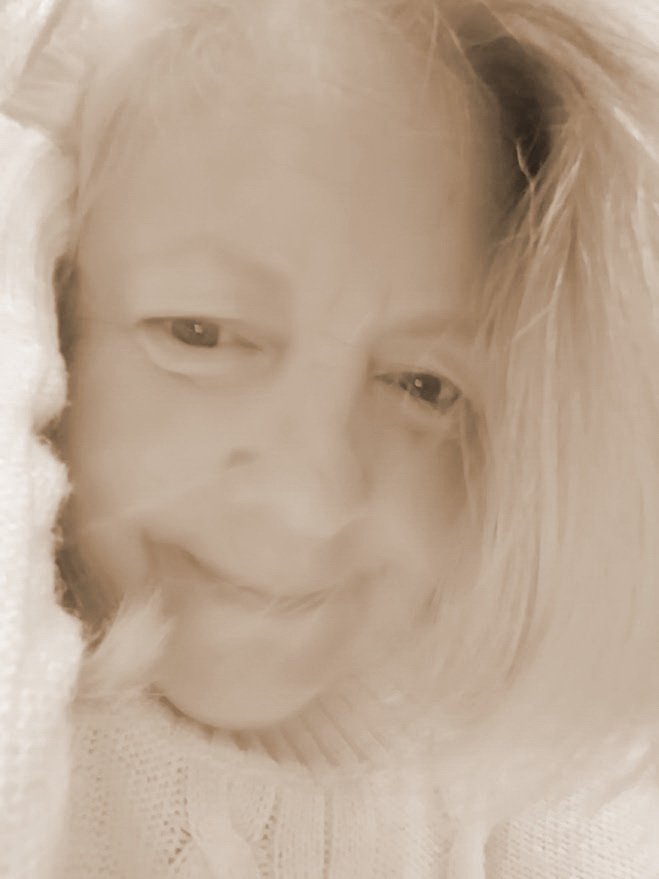 ---
The Road Not Taken
Two roads diverged in a yellow wood,
And sorry I could not travel both
And be one traveler, long I stood
And looked down one as far as I could
To where it bent in the undergrowth;

Then took the other, as just as fair,
And having perhaps the better claim,
Because it was grassy and wanted wear;
Though as for that the passing there
Had worn them really about the same,

And both that morning equally lay
In leaves no step had trodden black.
Oh, I kept the first for another day!
Yet knowing how way leads on to way,
I doubted if I should ever come back.

I shall be telling this with a sigh
Somewhere ages and ages hence:
Two roads diverged in a wood, and I -
I took the one less traveled by,
And that has made all the difference.

Robert Frost




#TeamUSA is a growing community of quality-content people from the United States or those living here. Check us out on Discord!


---
---