Will you Brighten my Day?
Despite beginning January with an arctic blast, I am reminded that you can find beauty in the most quiescent things. I was out running and started whining about the glacial air that bit and dried my skin, but then there are the days that the sun does come out and you see the fragile beauty that was left behind from the fall. I feel this way every time I go outside. I am literally a better person with nature being a part of my day. When I think back on negatives I've allowed myself to be part of, it was when I had forsaken how I was designed. I adore the fresh air no matter if it's hot, cold, overcast. There's beauty in it all
I wonder if the snow loves the trees and fields, that it kisses them so gently? And then it covers them up snug, you know, with a white quilt; and perhaps it says "Go to sleep, darlings, till the summer comes again. Lewis Carroll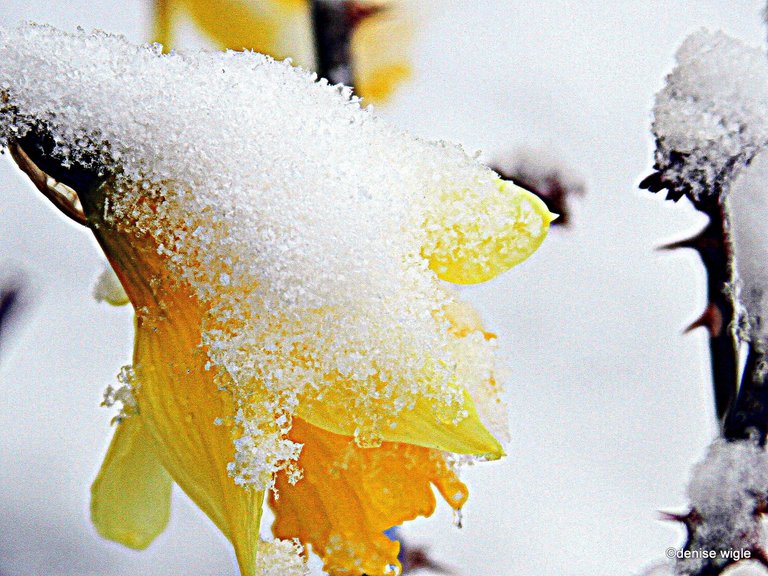 Whenever I come upon a smile in my day, it brightens even the lightest of days. I love the contrast between the bright blue sky and the barren tree.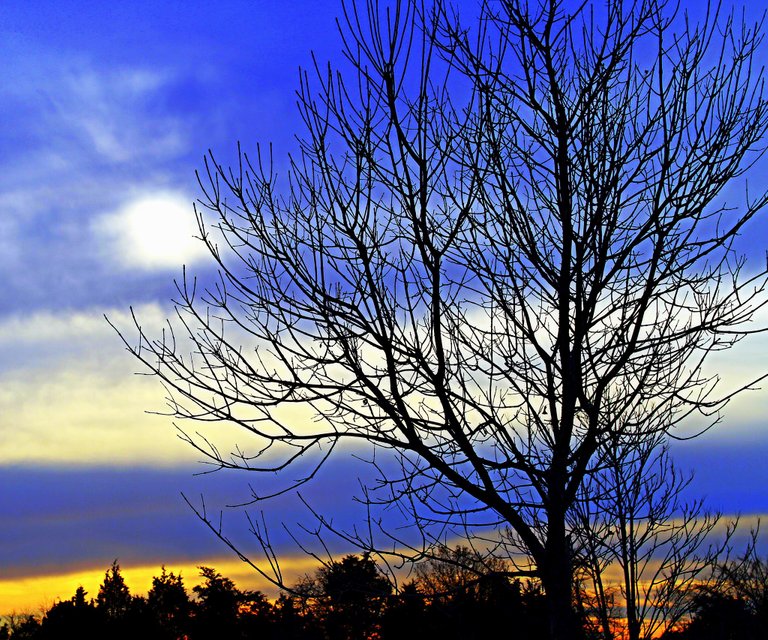 Even
after
all this time
the Sun never says to the Earth,

You owe me.
Look
what happens
with a love like that,
it lights the whole sky.
~Hafez

The cold earth sleeps the winter away
Leaving a trail of words starting with
Once upon a time
Hoping there is #alwaysaflower for her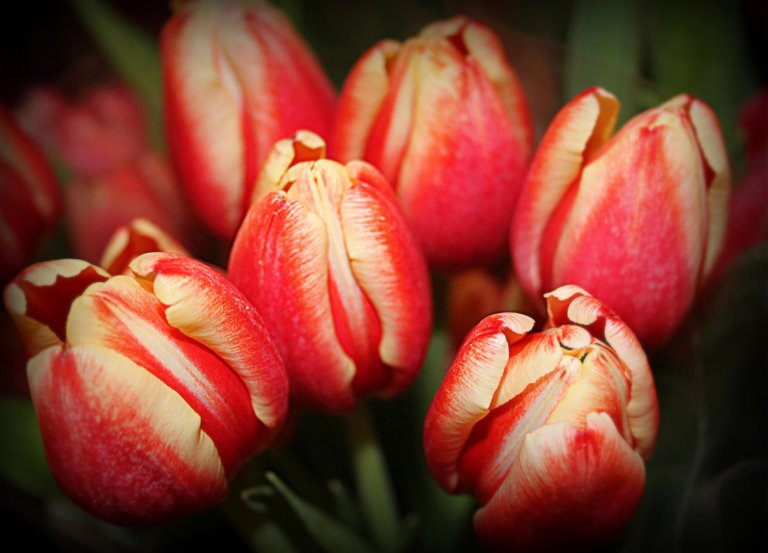 Oh where is summer? It's even cold here today. We had a drizzle the other day. At least if it's going to be rainy, I would love it to rain a little sunshine. This picture makes me long for summer breezes again. Like we had last week before the arctic air came to visit!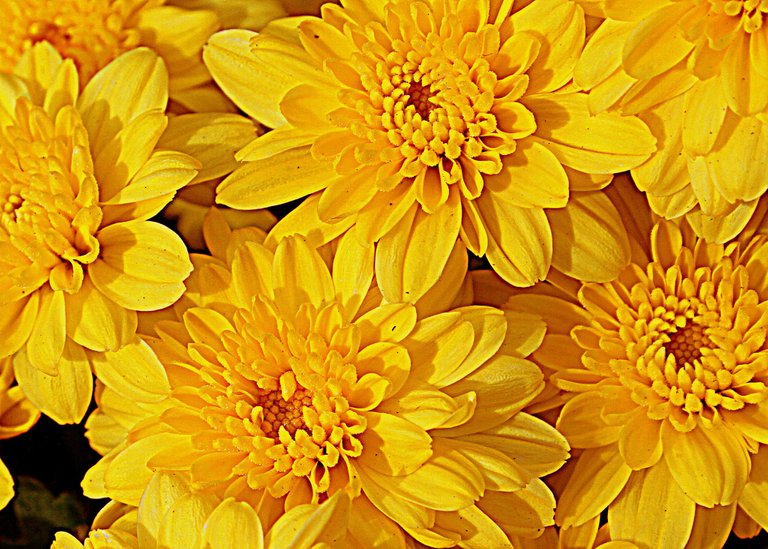 All I have are my words, armed in my mind, written in pen, stand by stand. Oh, yes. Still by hand. It has a different feel. Altered not by keys, backspace, and delete, I write, erase, tear it to pieces and start all over again. And again.
It's my way. I walk out to the deep end of the page and dive right in.
The wreaths at Arlington Cemetery. I remembered when I looked at this shot from last year, on January 22, it will be time to pick up all the wreaths from the graves, the decorations too. There were copious amounts of wreaths and Christmas decorations made by people and families that love. What a fitting way to honor our fallen troops during Christmastime, and what a humbling reminder of just how big their sacrifices were.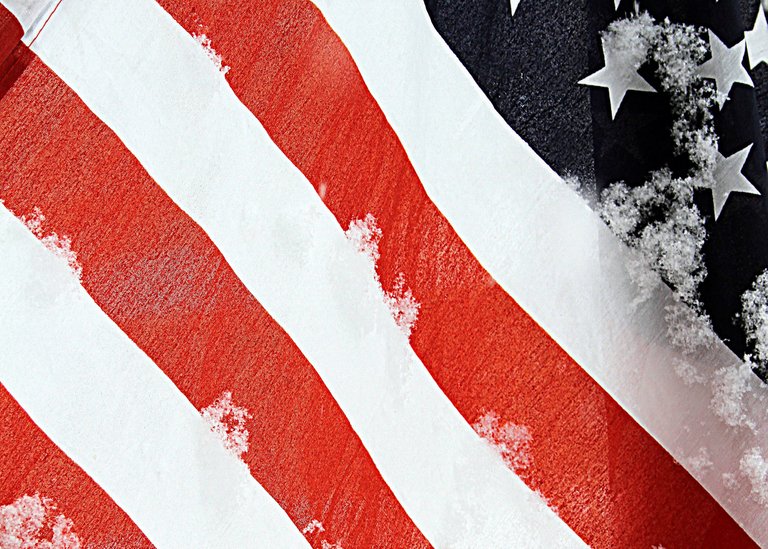 I woke to the peaceful sound of snow falling, the reassuring and inspiring words of the Star-Spangled Banner running through my head. No rhyme, no reason, just feeling a little bit patriotic today, and I found the composition a little bit interesting. Hail the day! Ditch the snow! Enough already!.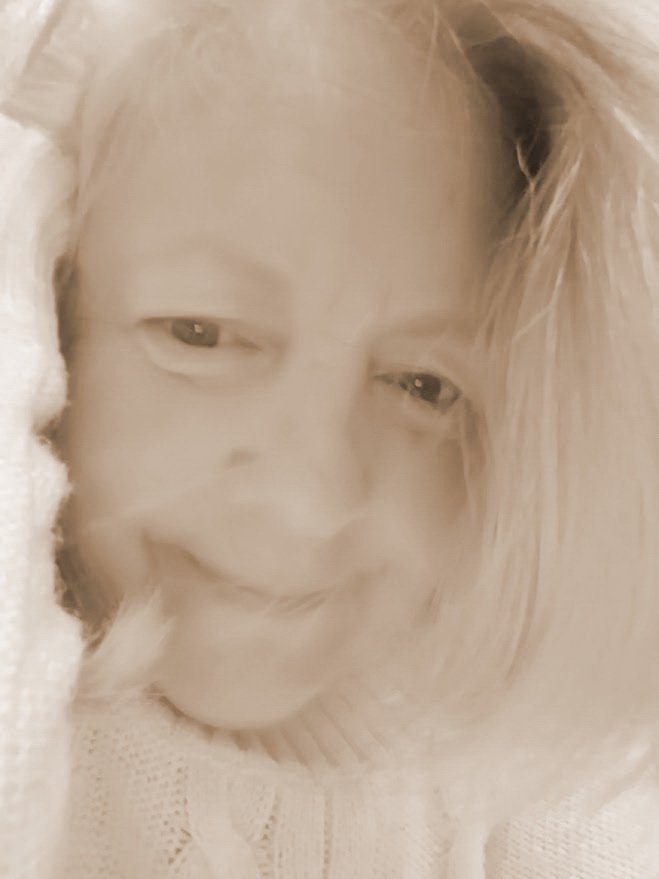 ---
The Road Not Taken
Two roads diverged in a yellow wood,
And sorry I could not travel both
And be one traveler, long I stood
And looked down one as far as I could
To where it bent in the undergrowth;

Then took the other, as just as fair,
And having perhaps the better claim,
Because it was grassy and wanted wear;
Though as for that the passing there
Had worn them really about the same,

And both that morning equally lay
In leaves no step had trodden black.
Oh, I kept the first for another day!
Yet knowing how way leads on to way,
I doubted if I should ever come back.

I shall be telling this with a sigh
Somewhere ages and ages hence:
Two roads diverged in a wood, and I -
I took the one less traveled by,
And that has made all the difference.

Robert Frost




#TeamUSA is a growing community of quality-content people from the United States or those living here. Check us out on Discord!


---
---