Forgotten Ruins of Hawaii's Past
Deep in the forest of Oahu, secret ruins exist for the intrepid explorer to seek out. There are no signs, no parking lots, no notices of any kind. Which is even more amazing when you find out what the ruins are... the royal summer palace of King Kamehameha III.
It is just amazing to me that a royal palace could be so forgotten about and in such shambles. The jungle has taken back over what must have been a very regal establishment. Grand parties hosted by the King and Queen would have been held here. Due to the condition and anonymity of the site, you might expect it to be thousands of years old, however, this palace was only built in the 1840's.
The walls are crumbling but at least someone has put up a stone sign to let you know the history and magnitude of the place where you are standing. One of my favorite parts of the ruins is the cobblestone walkway leading up to the front entrance. This was very common in ancient Hawaii. It was the pathway of the Menehune, a mythical race of small peopled reknown for their stonework.
Its amazing to think that this site was once home to a Luau so big that an estimated 10,000 people were in attendance.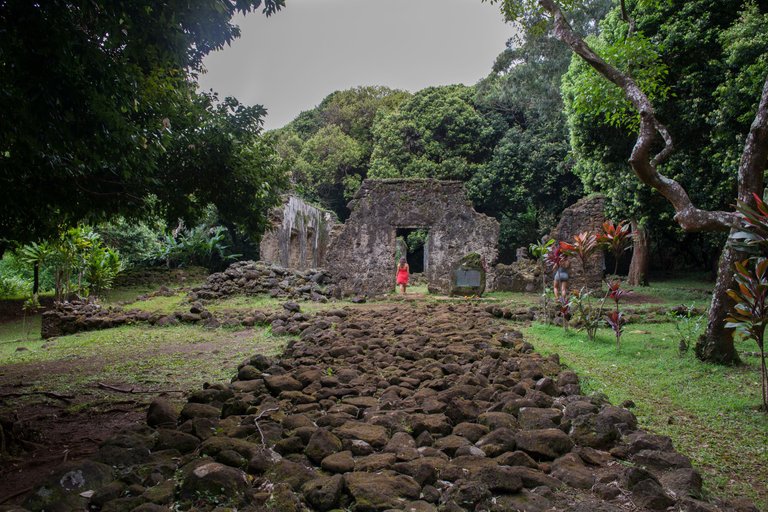 The Menehune walkway leading up to the forgotten ruins of King Kamehameha's summer palace on Oahu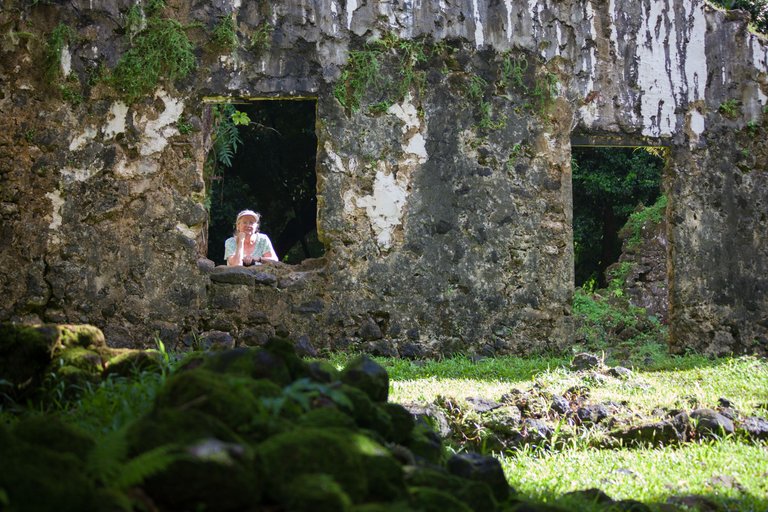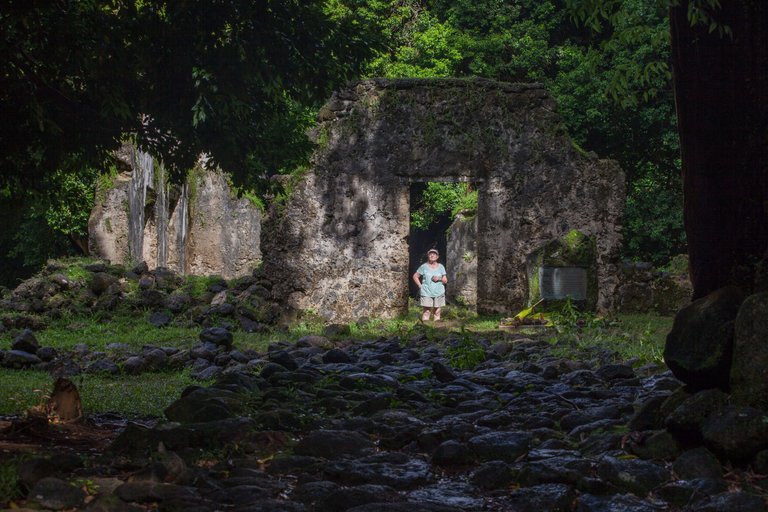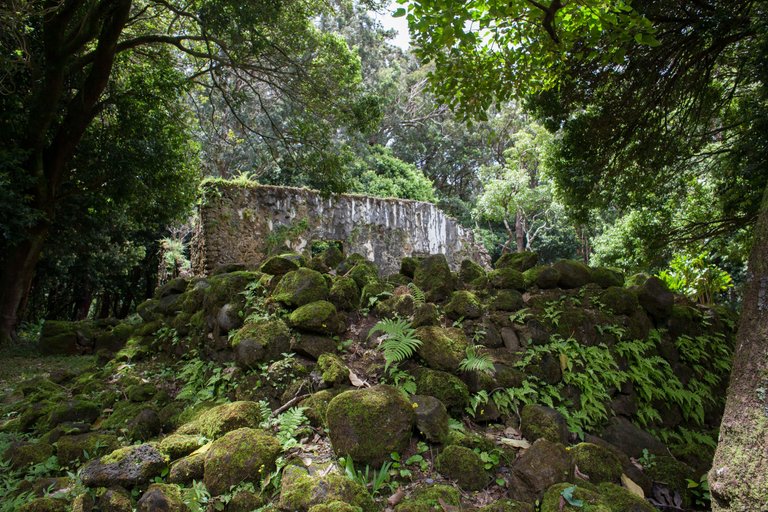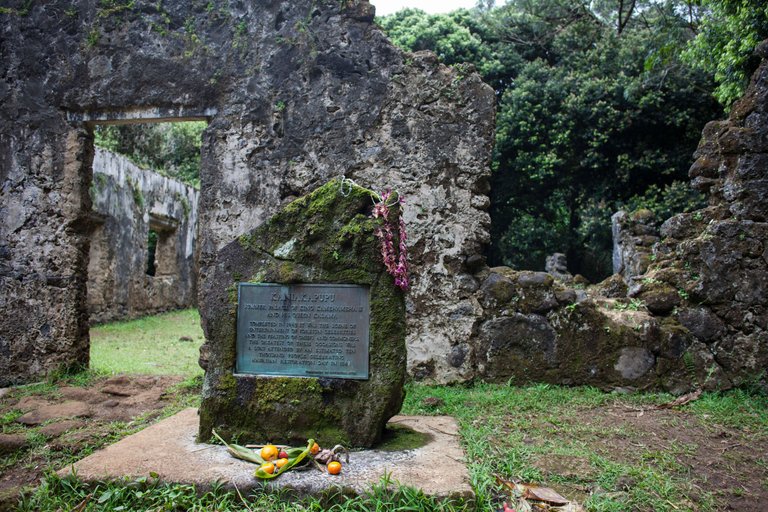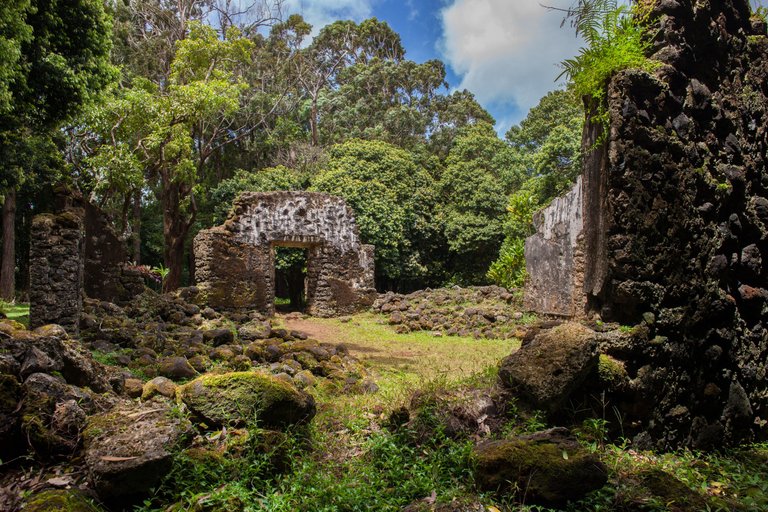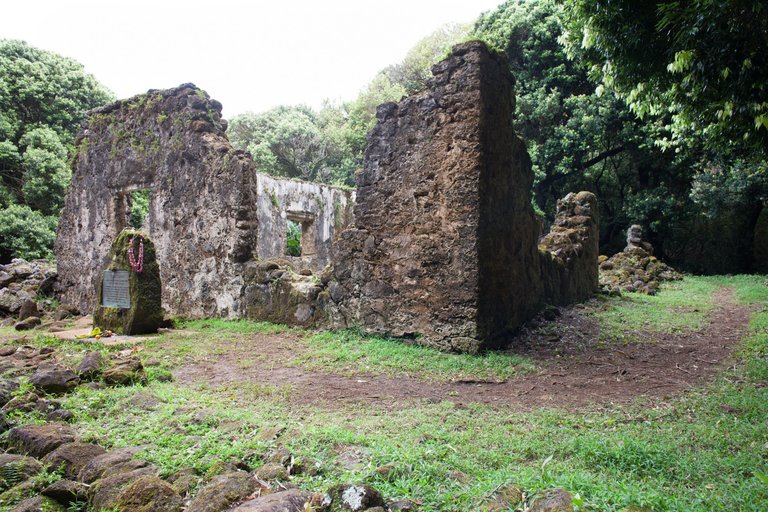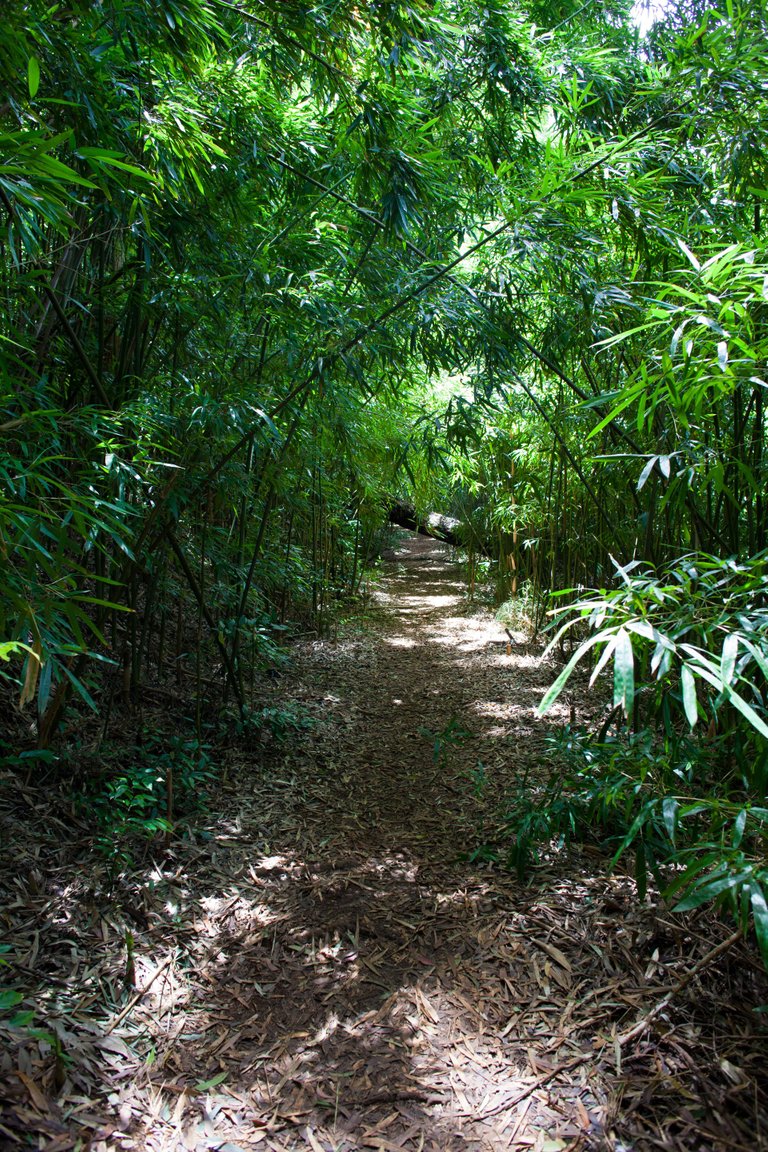 This is the entrance, a well trodden path through the dense bamboo forest. No signs.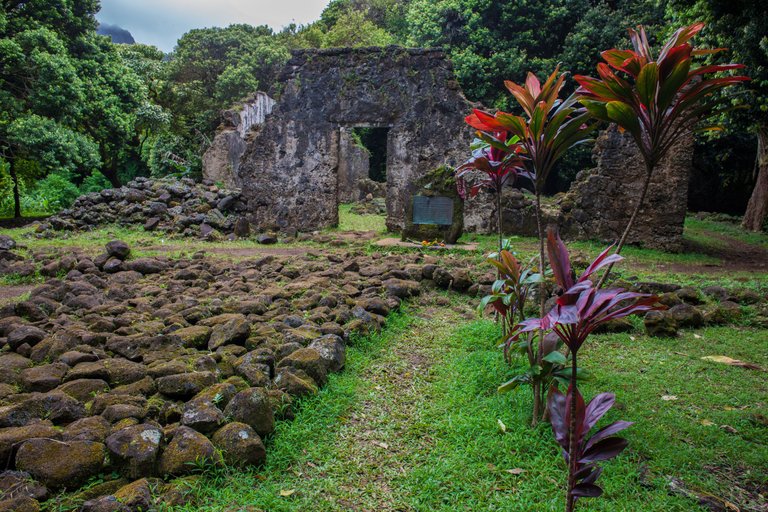 I felt a bit like Indiana Jones stumbling upon this amazing find.
Check it out on pinmapple as well
[//]:# (!pinmapple 21.351604 lat -157.812831 long Summer Palace Ruins d3scr)
_Dai Mar
---
---