[TR-EN] BALIK SEZONUNU HAMSİ TAVA İLE AÇTIK \\ WE OPENED THE FISH SEASON WITH PAN OF ANCHOVY
TR
Merhabalar,
Yaz ayları yavaş yavaş kendisini sonbahara hazırlarken, havalarda soğumaya başladı. Balık sezonunun açılmasıyla, pazarda yeni sezon balıklar yerini almaya başladı. Bizde bu yılın ilk hamsi tavasını yapmak için pazardan 0,70 kğ yakın hamsi aldık. Hamsi şuan Bursa'da tezgahlarda 1 kilosu 70 tl yaklaşık 7 hive satılıyor.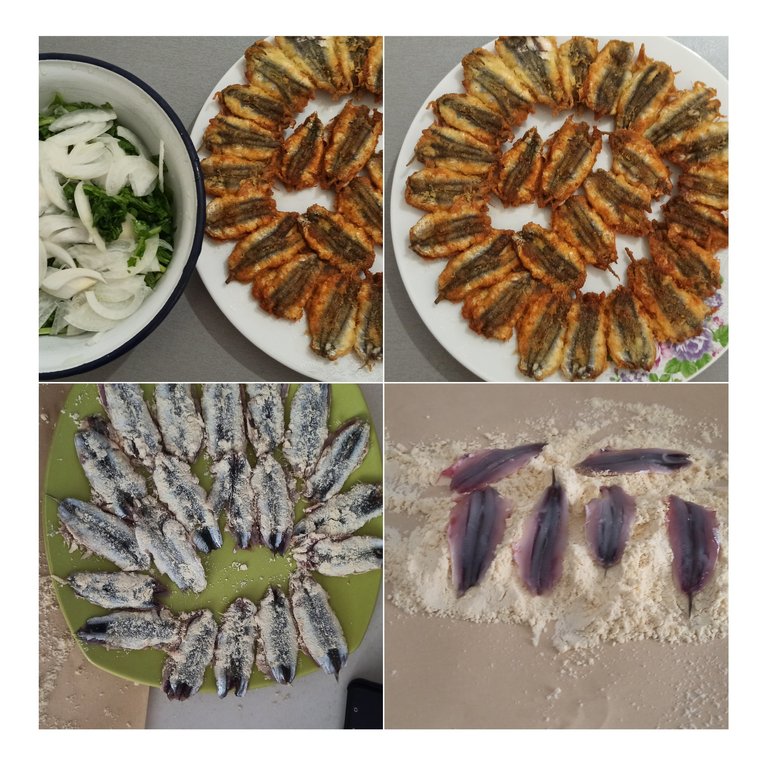 Pazardan aldığımız balıkları, hamsi kuşu yapmak üzere değerli eşim önce balıkları temizledi. Bu işin en zahmetli tarafı bence balıkları temizleme kısmıdır. Balıklar temizlendikten sonra hamsi kuşu yapmak için balıkların kılçıklarını çıkarmak gerekiyor. Hamsi kuşu kılçığı ayıklanmış iki tane hamsinin birbirine yapıştırılıp kızartılmasından ibarettir. İçinizde hamsi kuşunu daha farklı şekillerde yapanlarınız varsa yorumlarda anlatabilirsiniz.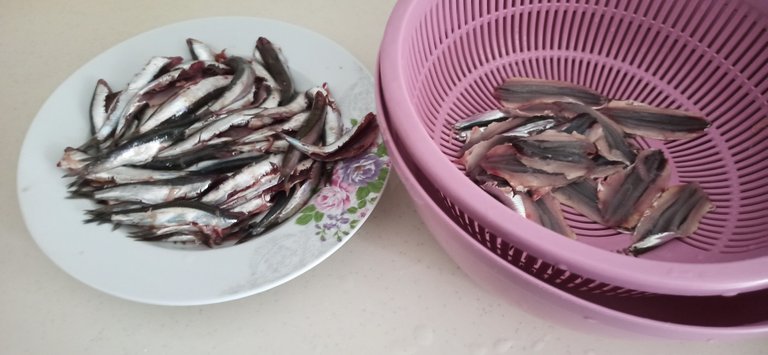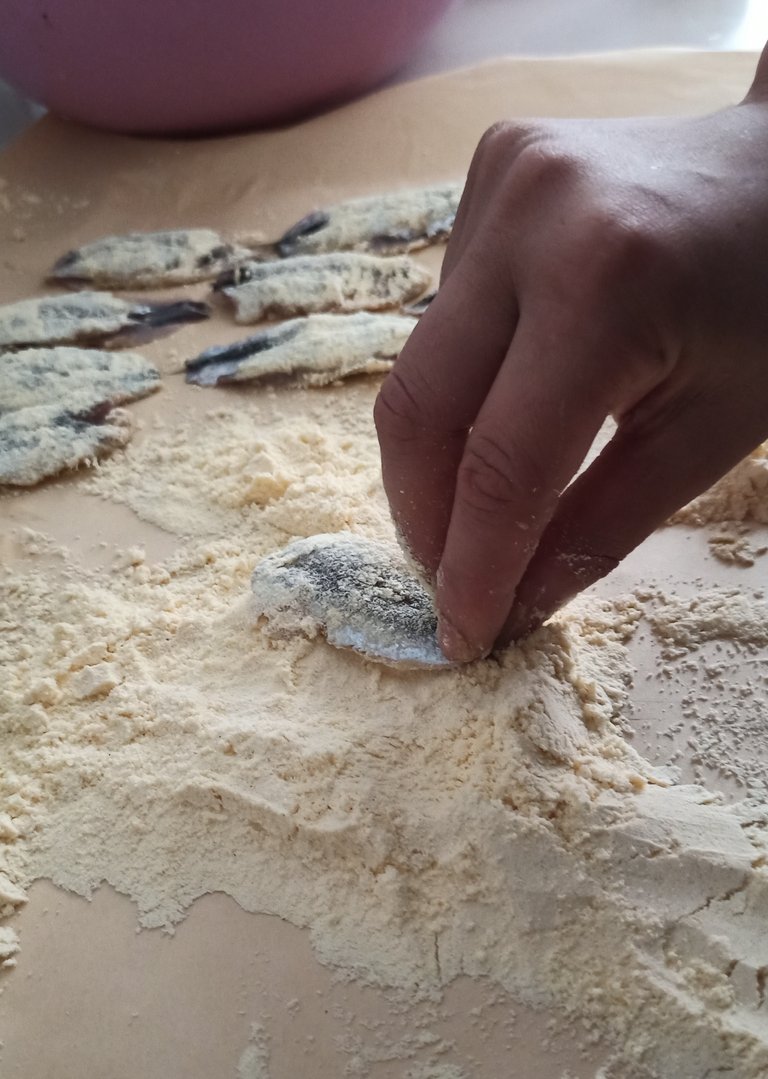 Hamsi tava yapmak için kullandığımız malzemeler şunlar;
-0,70 kğ Hamsi Balığı
-Yarım paket Mısır Unu ( Balığın çokluğuna göre değişiklik gösterebilir )
-Tuz
-Sıvı Ayçiçek Yağı
Hamsi tava için öncelikle tezgahın üzerine yağlı kağıt serdik. Yağlı kağıdın üzerine mısır unu döktükten sonra temizleyip, kılçıklarını aldığımız balıkları una bulayarak yapıştırmaya başladık. Mısır ununa buladığımız hamsi kuşlarını tabağa dizdik, oradan alıp tavaya dizdiğimiz balıkları kızartmaya başladık. Balıkların kızarmış hali insanın iştahını kabartmaya yetiyor, sizce nasıl görünüyorlar.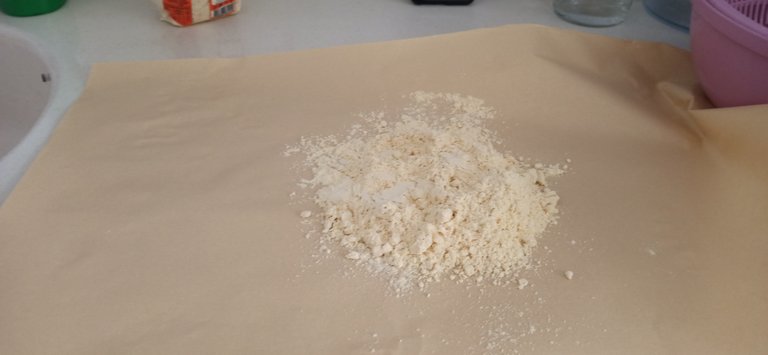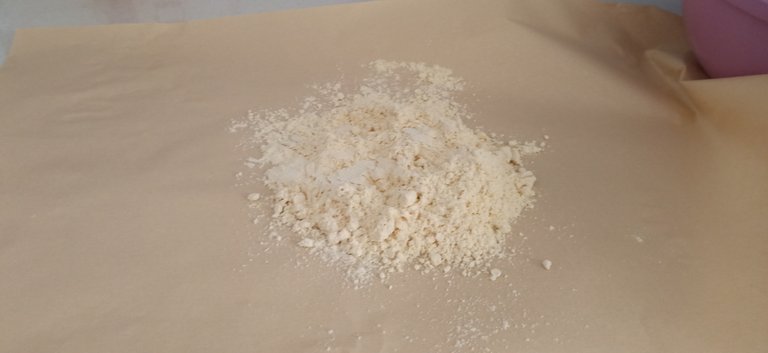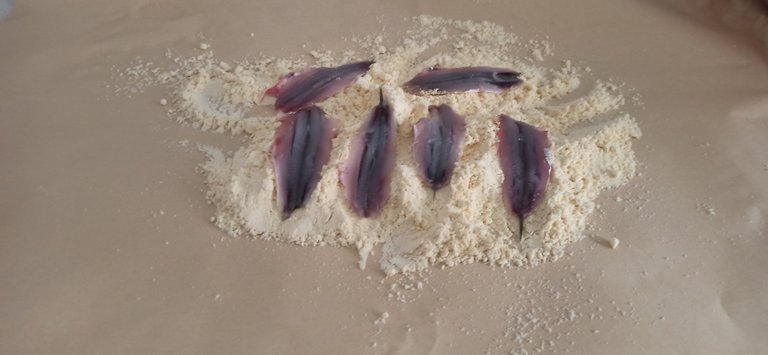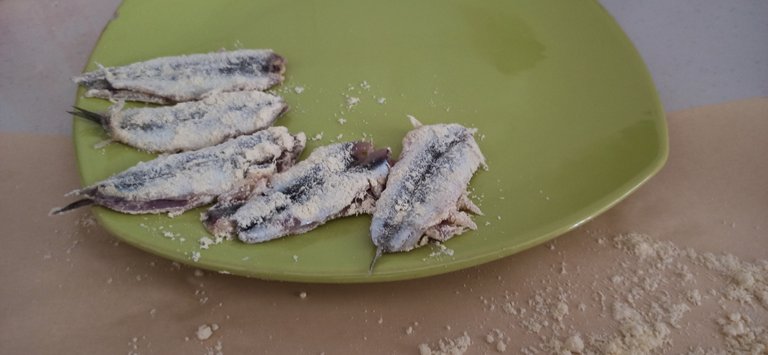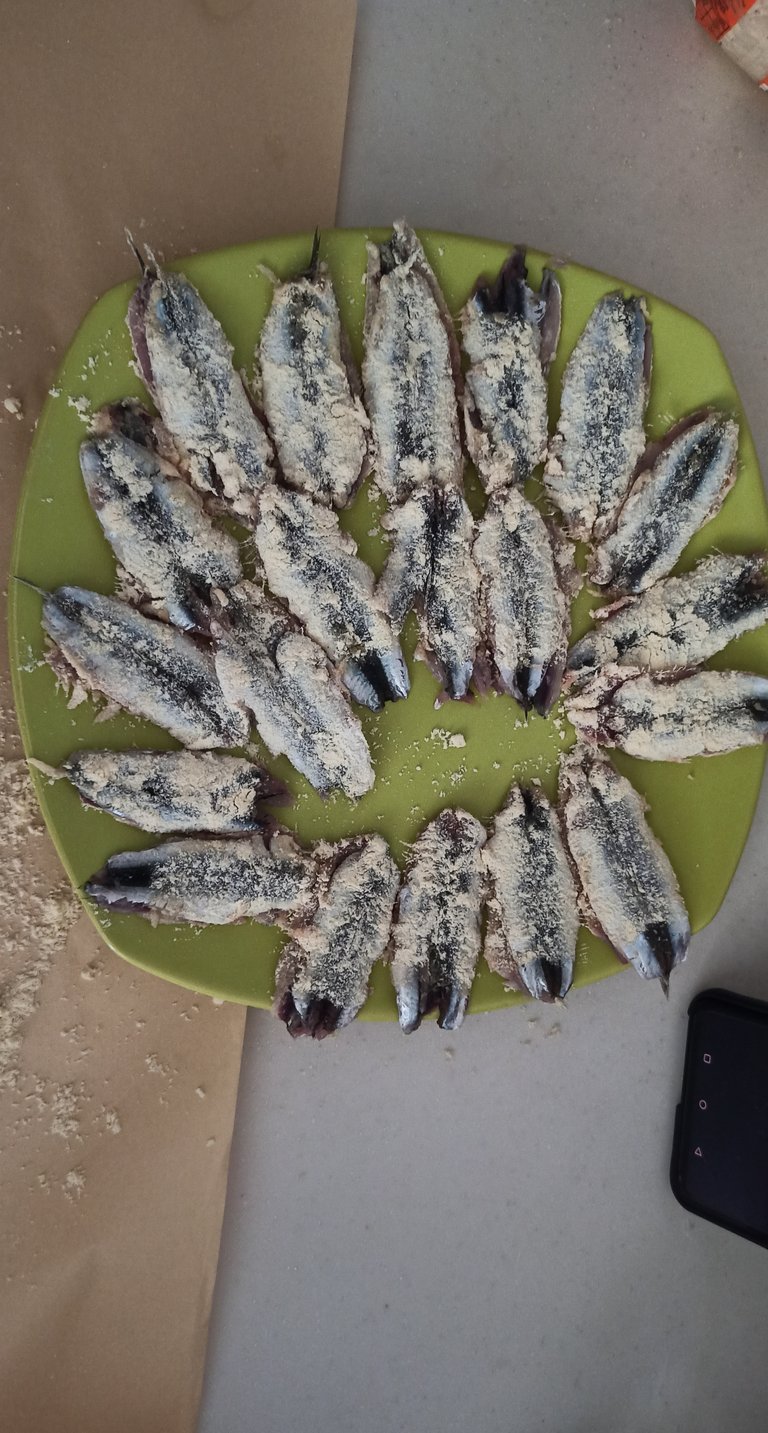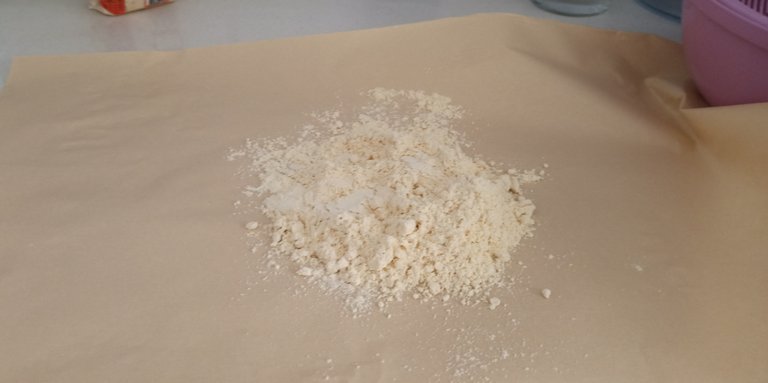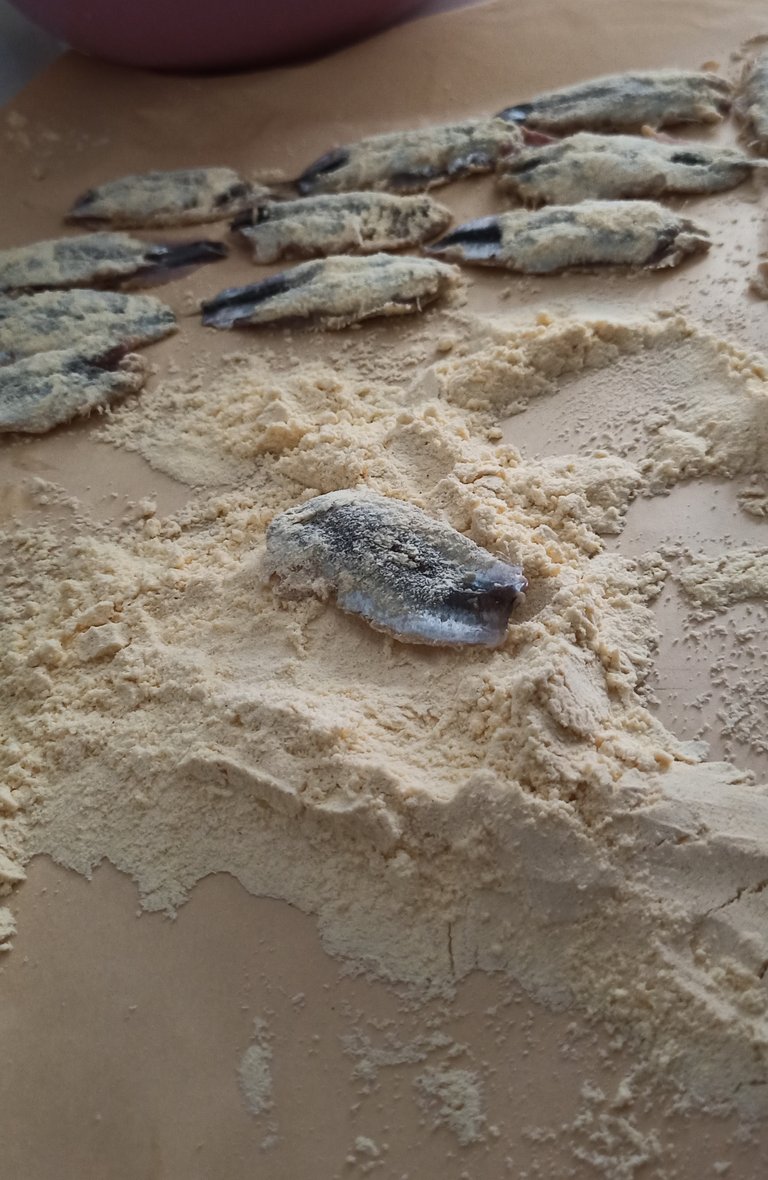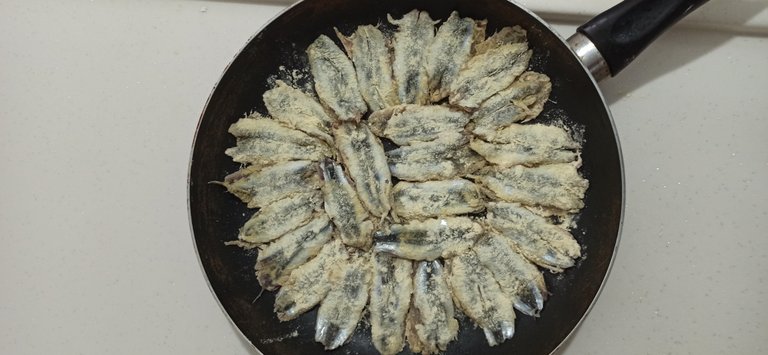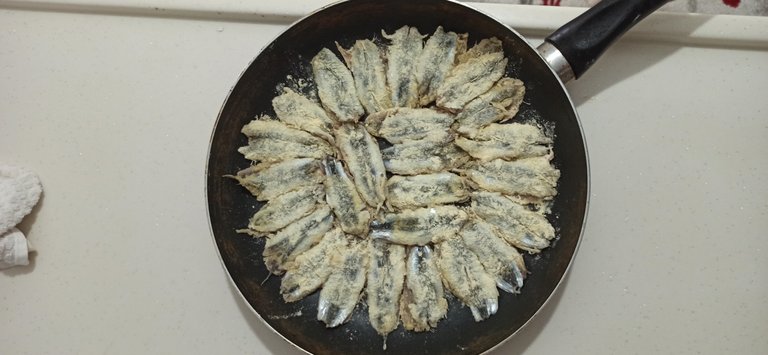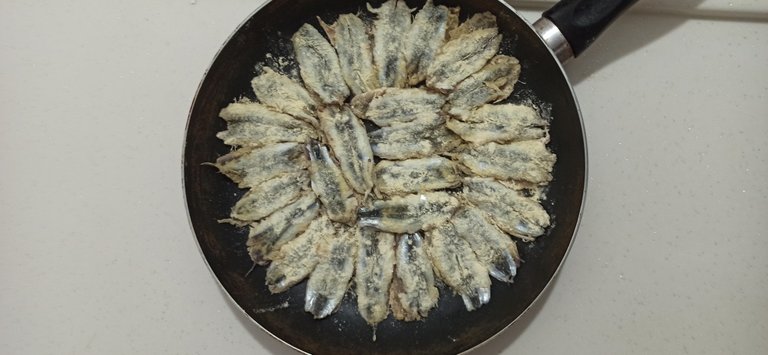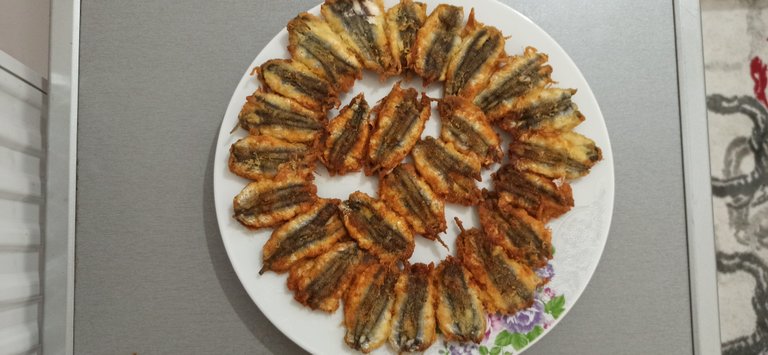 Yemeğimizin yanına roka salatası yapmayı tercih ettik. Yaptığımız salata, roka, soğan ve limon üçlüsünden oluşuyor. Hamsi balığını kızartarak yemeyi daha çok tercih ediyorum. Tepsiye dizilerek bol soğanlı bir şekilde fırına verilen balıklarda çok lezzetli oluyor ancak çok fazla yiyemiyorum, çünkü fazla yediğim zaman başım ağrımaya başlıyor.Umarım bu sene bol bol balık yemek nasip olur.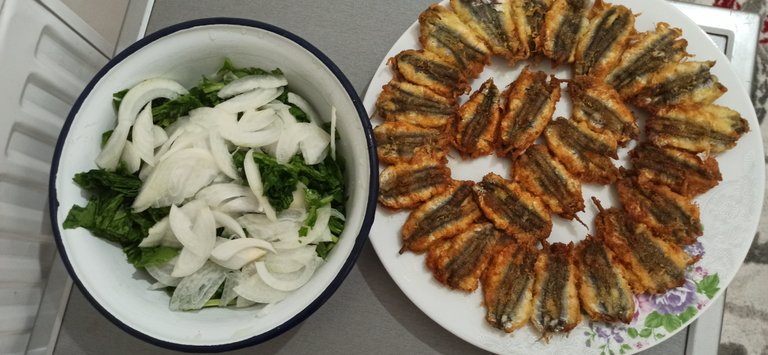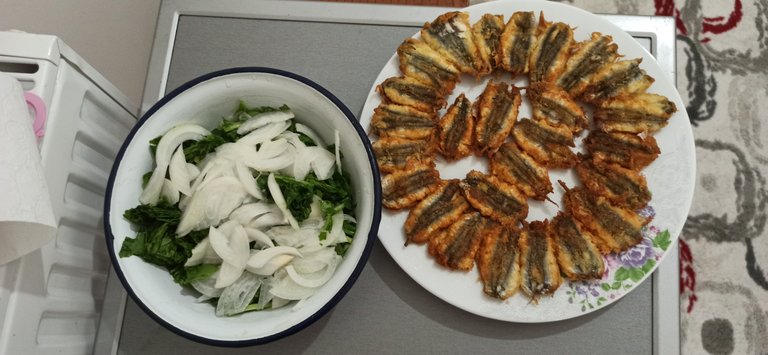 Herkesin bol bol balık yiyebileceği güzel bir sezon olmasını dileyerek yazıma burada son veriyorum. Hoşçakalın
—---
EN
Hello,
While the summer months were slowly preparing themselves for autumn, the weather began to cool. With the opening of the fish season, new season fish began to take their place in the market. We bought about 0.70 kg of anchovy from the market to make the first pan of anchovy this year. Anchovy is currently sold on the counters in Bursa, about 7 hive, 1 kilo of which is 70 TL.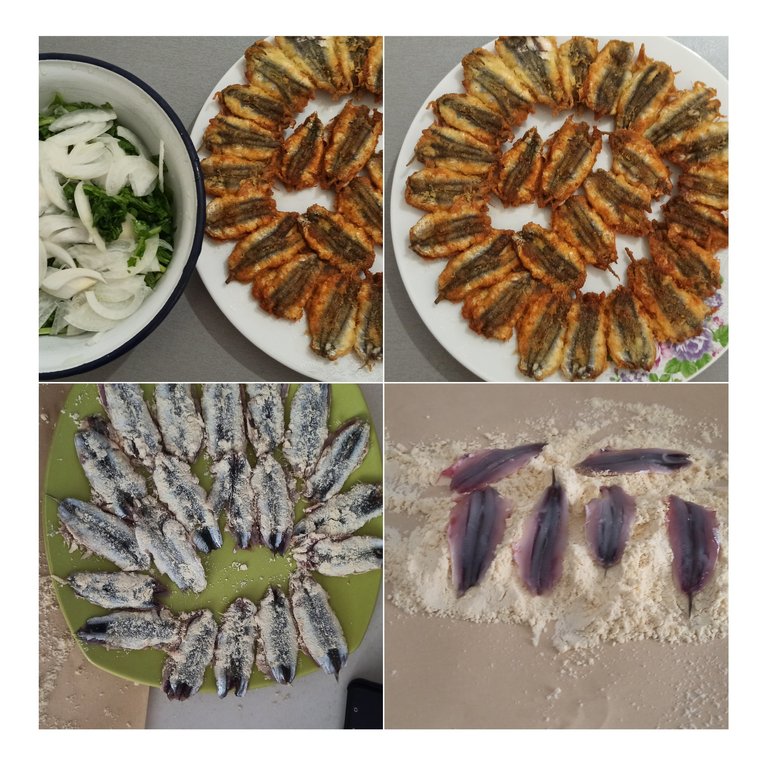 My precious wife first cleaned the fish we bought from the market to make anchovy. The most troublesome part of this job, I think, is the part of cleaning the fish. After the fish are cleaned, it is necessary to remove the bones of the fish in order to make anchovy birds. It consists of two anchovy bones removed, glued together and fried. If you have people who make anchovy in different ways, you can tell them in the comments.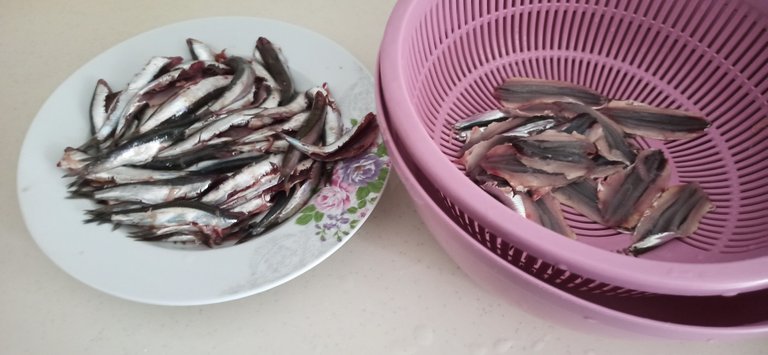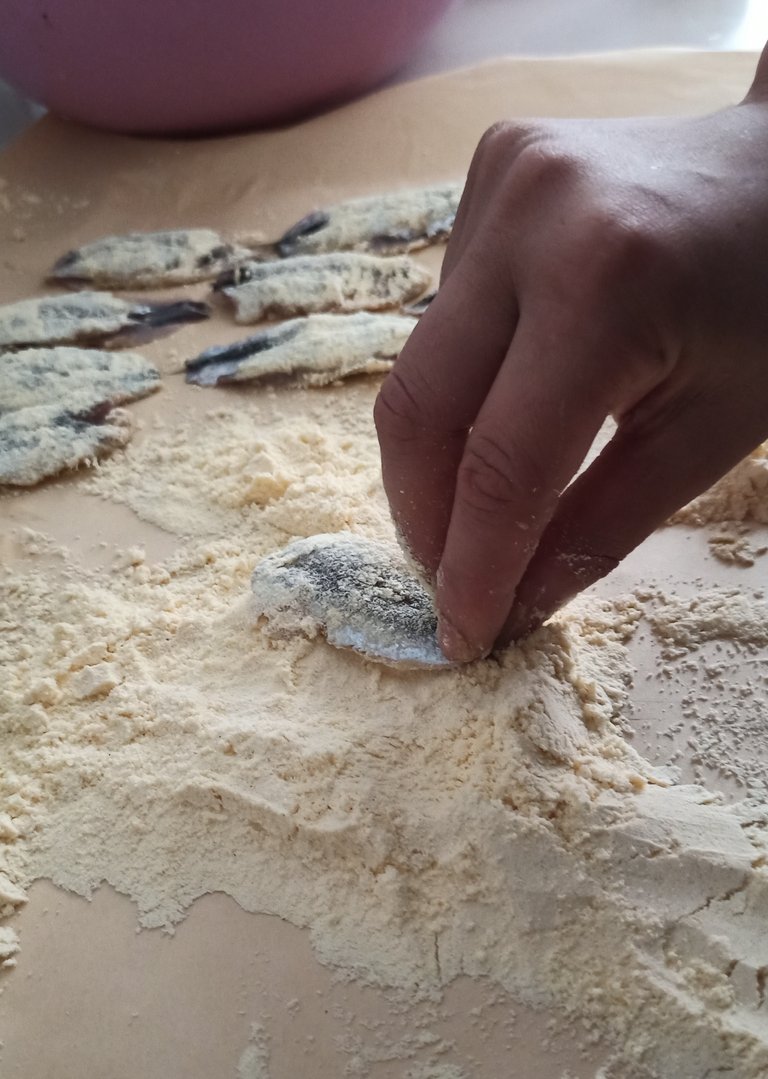 The materials we use to make anchovy pan are as follows;
-0.70 kg Anchovy
-Half a pack of Corn Flour (May vary depending on the quantity of fish)
-Salt
-Liquid Sunflower Oil
For the anchovy pan, we first laid oiled paper on the counter. After pouring cornmeal on the greaseproof paper, we cleaned the fish, dipped the fish bones in flour and started sticking them. We put the anchovy birds in the cornmeal on the plate, we took it from there and started frying the fish we put in the pan. The fried fish is enough to whet one's appetite, how do you think they look?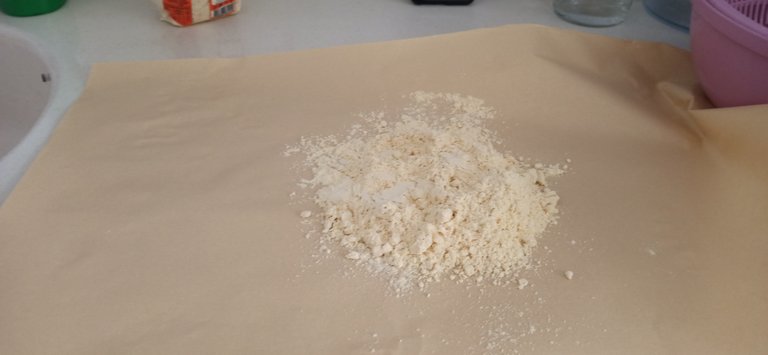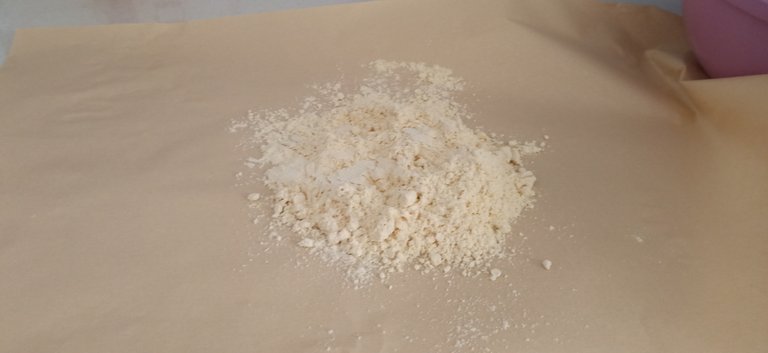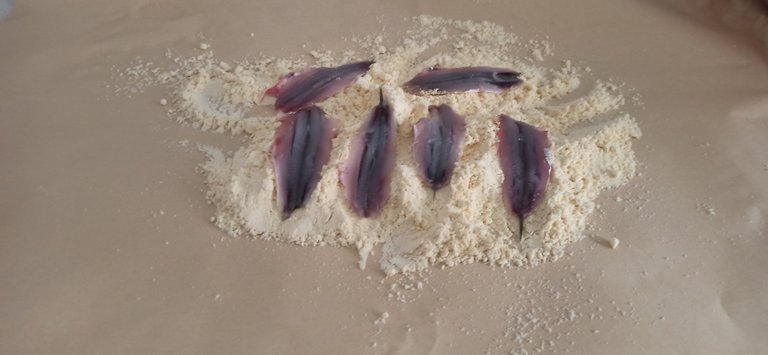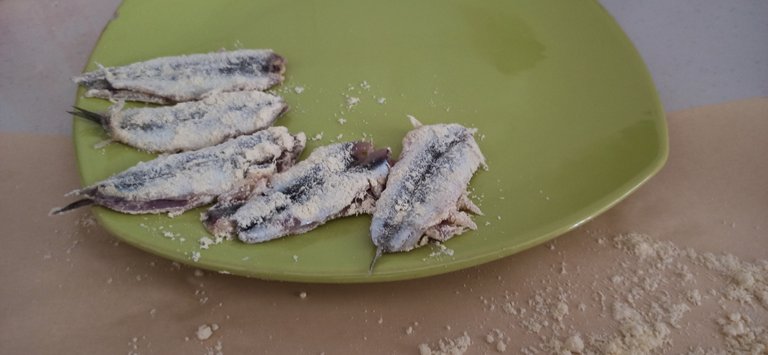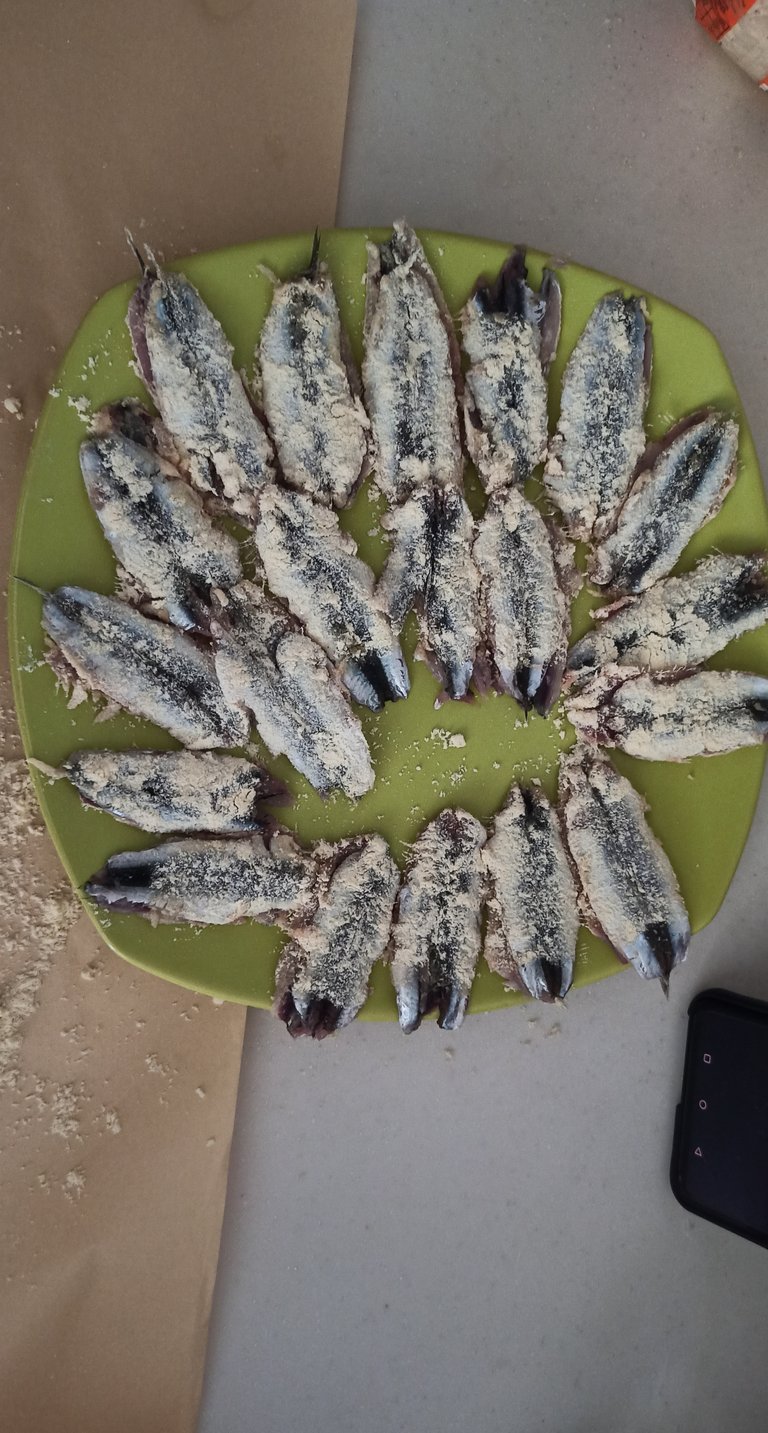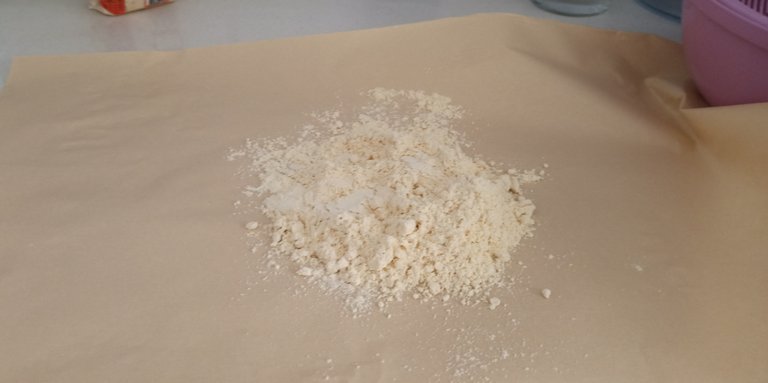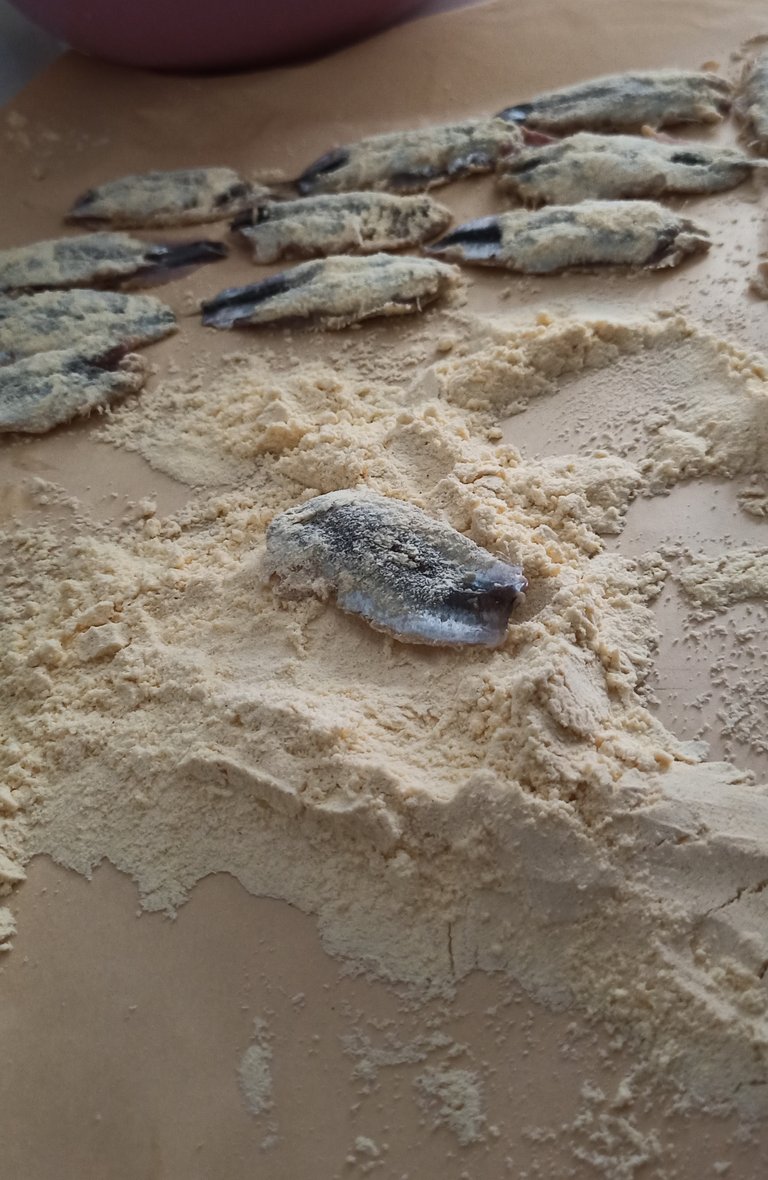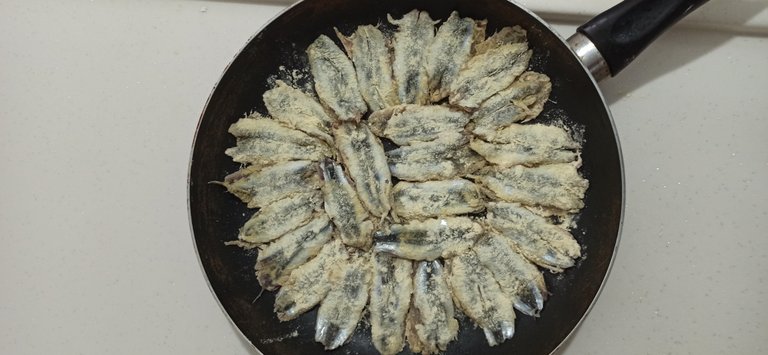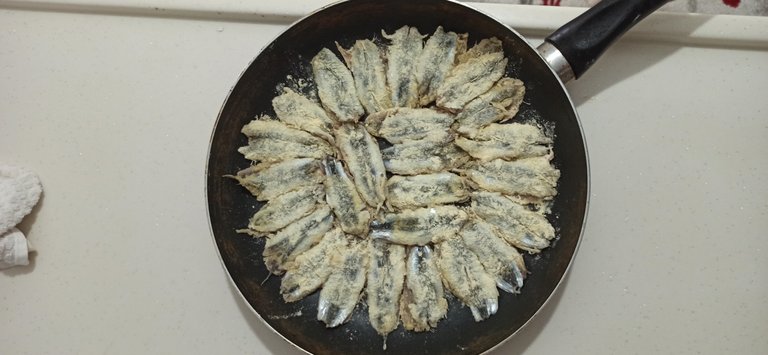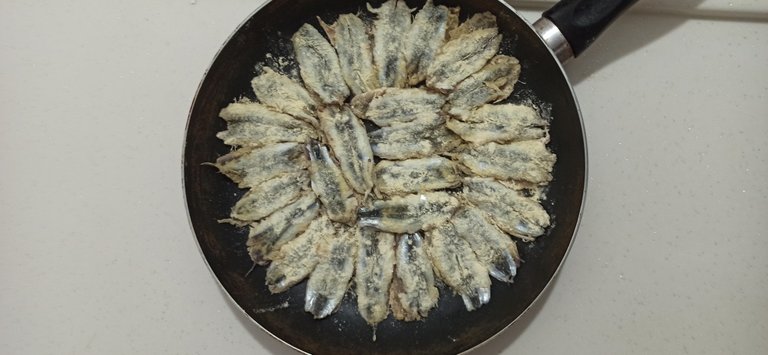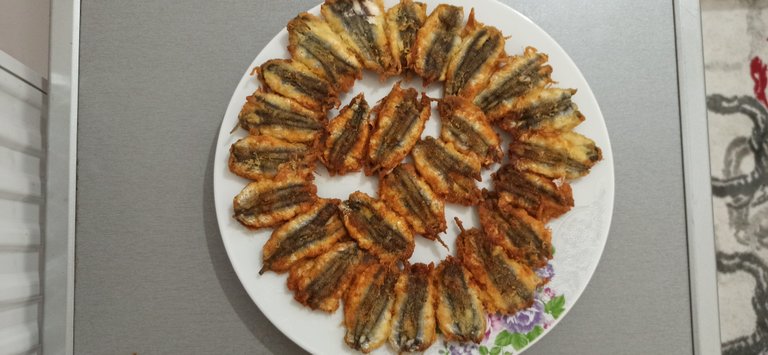 We preferred to make arugula salad with our meal. The salad we make consists of arugula, onion and lemon trio. I prefer to eat anchovy fish fried. The fish that are put on a tray and put in the oven with plenty of onions are very tasty, but I can't eat too much, because when I eat too much, my head starts to hurt. I hope this year I will be able to eat a lot of fish.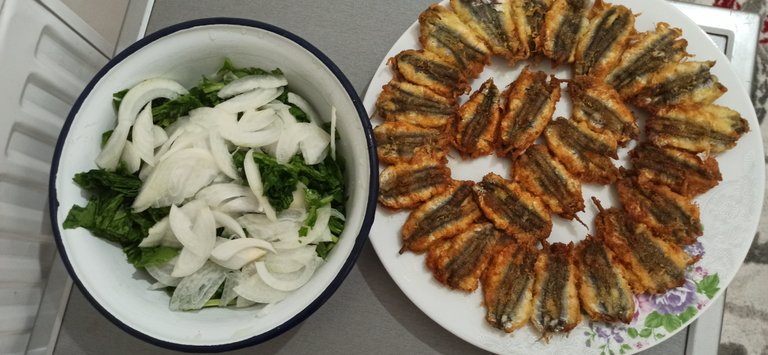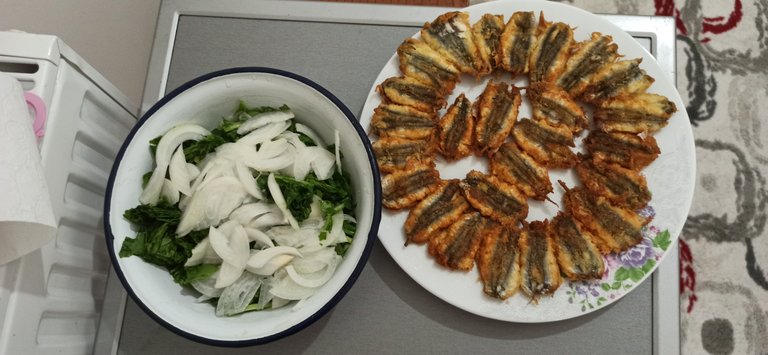 I'm ending my article here by wishing everyone a good season where they can eat lots of fish. Goodbye
---
---